Disney California Adventure's Grizzly River Run — Better Know An Attraction
In this week's "Better Know An Attraction" series, we're going to take a look at Grizzly River Run, the go-to attraction for a hot day when you want to cool off. Read on for more!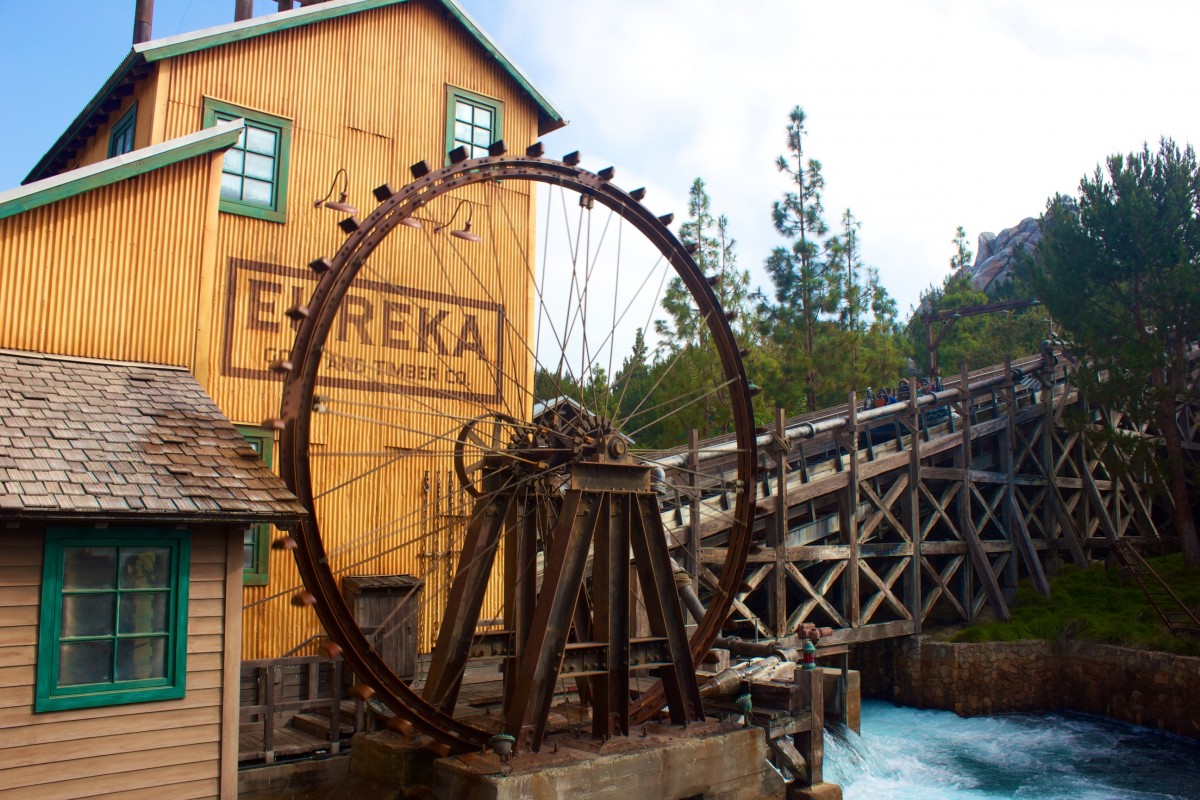 What is Grizzly River Run?
Grizzly River Run is Disney's take on the classic whitewater raft ride, where you board a large, circular raft, and are then unleashed onto a water-filled course that will spin you and toss you around, usually resulting in a lot of water being splashed around. You WILL get wet. You might get drenched.
Where is
Grizzly River Run
?
Grizzly River Run is located in the aptly named "Grizzly Peak" section of Disney's California Adventure. Entering the park, you'll head to the right at the Starbucks and walk west. You'll pass Soarin' on your right, then curve around to the left, and the entrance to the attraction will be on your left-hand side. You can see it from many locations in the park, and it's easily recognizable by the bear-shaped peak at the top of the mountain.
Grizzly River Run History
Grizzly River Run opened as an opening day attraction in February of 2001 and has been operating in more or less the same form ever since, though it did get a bit of a retheming to be less "extreme sports" and more "California State Park" during the DCA overhaul. Fun fact: Like most river raft rides, water is pumped continuously through the ride, and when the ride isn't in operation, that water needs a place to go; interestingly, the water feature located at Pacific Wharf doubles as the storage basin for all of the water used by the ride when it's not running.
What You Need to Know About the Grizzly River Run Queue
The queue is sprinkled with decor evoking the California wilderness, and while it's outdoors, most of it is covered, so you'll at least have some shade. Guests using ECVs and Wheelchairs can use the regular queue, and will redirected at a designated gate near the loading zone. There is a single rider queue that is accessed by obtaining a single rider ticket at the main entrance, and then going in through the exit.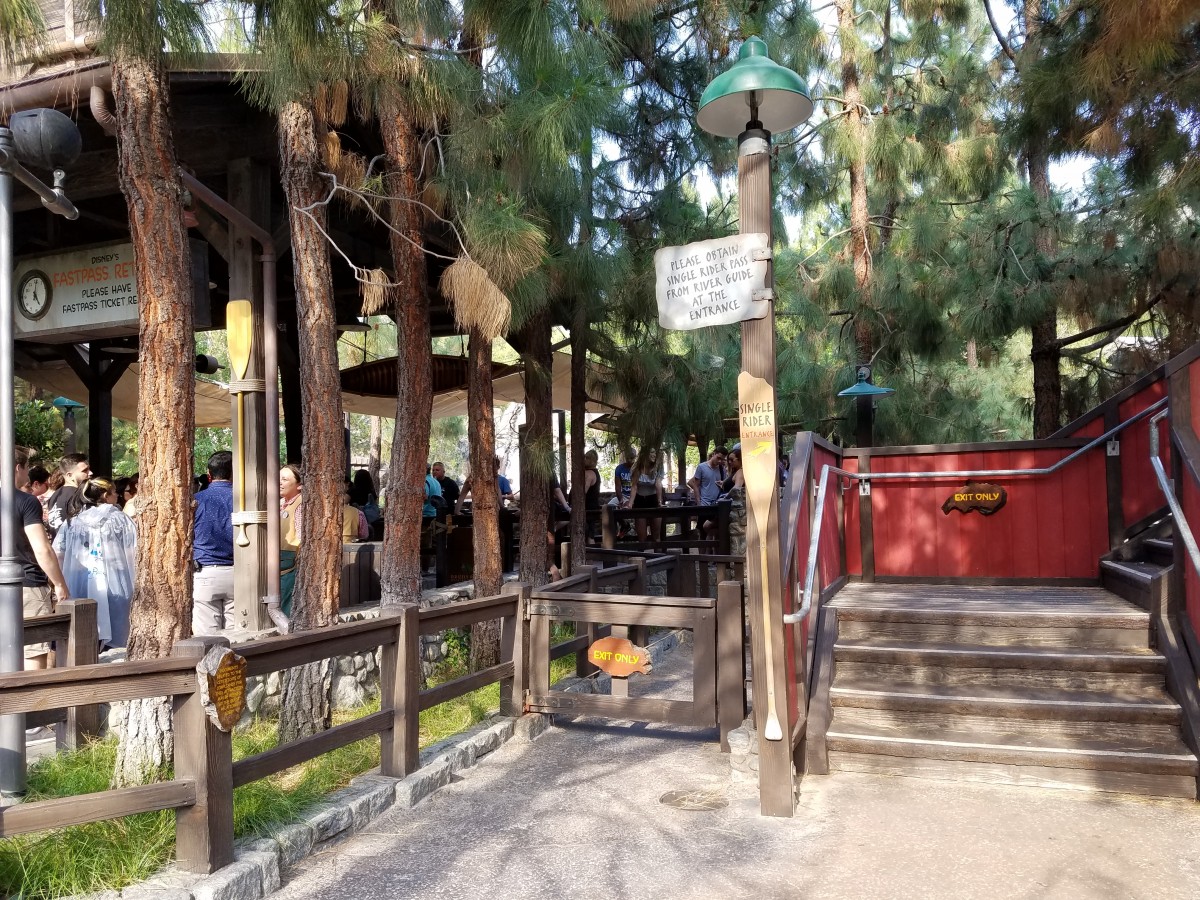 What is the Ride Experience Like for Grizzly River Run?
Whitewater raft rides are something you can experience in just about every theme park in the country, but Grizzly River Run is really exceptional. You'll be tossed and bounced through an extraordinarily detailed environment, through a cave, and down two significant drops, the final one of which will be spinning and drop you into a geyser bed. The scenes are very well done, and the attraction as a whole is among the best of its kind anywhere in the world. The rafts are essentially free floating in the water (i.e., as opposed to being on a track), and the direction you go and how you spin is going to be different each time. The unpredictable nature of the ride means that every ride is going to be a little different, and the "how wet am I going to get" question that hangs over every ride adds to the fun as well.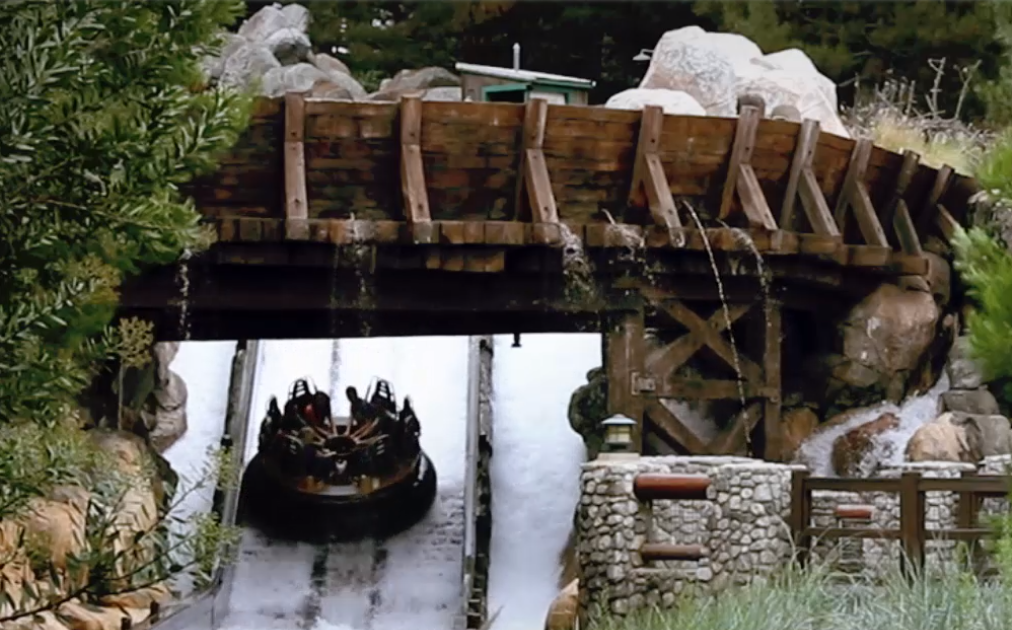 Oh, about that: you should definitely prepare yourself to be wet and know that being utterly drenched is a real possibility. The spectrum tends to be "a few splashes here and there" on the low end of the wetness spectrum, to "I've basically taken a bath" on the high end. Water WILL get into the raft, and even if you don't get hit directly, it sloshes around on the floor of the raft, so keep your feet off the floor if keeping them dry is important to you. You'll see plenty of people wearing trash bags or ponchos in an effort to stay dry as well (ponchos are available for sale near the attraction at Rushin' River Outfitters, but you should bring your own if this is something that's important to you). Regardless of how you feel about yourself getting wet, make sure you have a way to keep your electronics dry, like a Ziploc bag or something similar.
The visceral thrills on Grizzly River Ride are relatively mild compared to the other thrill rides at Disneyland. The drops are not particularly long, nor does the ride go very fast. It does have a visual intimidation factor, but as a matter of fact, it's more fun than scary or intense.
What are the Ride Vehicles Like for
Grizzly River Run?
Boarding the ride vehicles has you stepping down into large, round rafts holding 8 passengers, with all riders facing the center of the raft. There is a rail to hang onto in the middle. The attraction does not have a dry place to store things anywhere on the ride vehicle. The only restraint is a lap belt.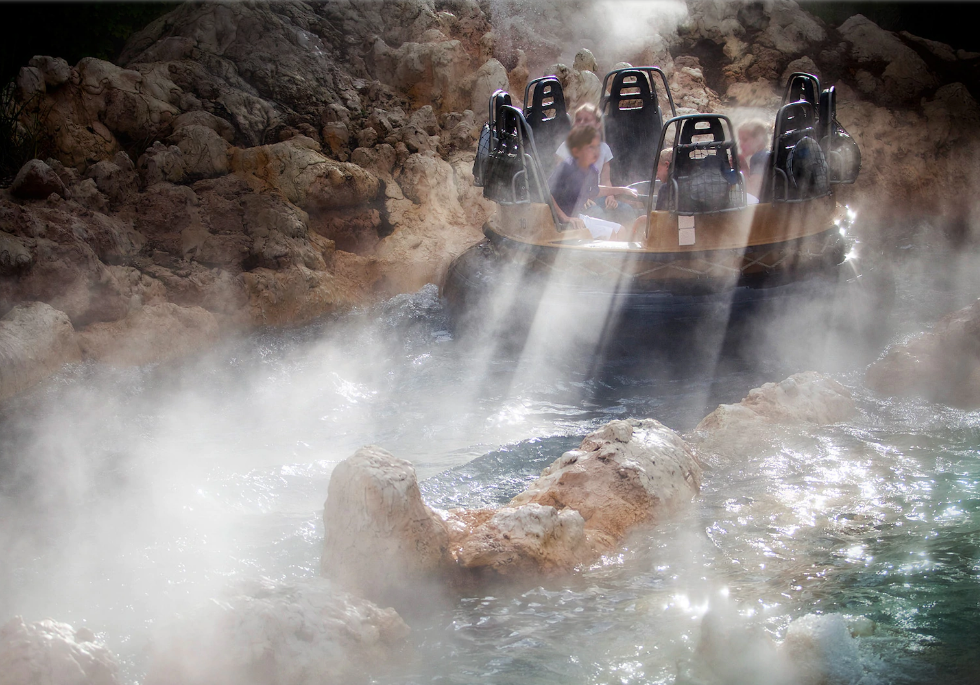 What You Need to Know About Accessibility for
Grizzly River Run
Guests do need to be able to transfer into the ride vehicle to be able to ride Grizzly River Run. Again, guests in wheelchairs will enter through the main queue, there is no special queue for wheelchairs.
What You Need to Know About Health and Safety Warnings for
Grizzly River Run
As with most thrill rides, Disney warns that "you should be in good health and free from high blood pressure, heart, back or neck problems, motion sickness, or other conditions that could be aggravated by this adventure. Expectant mothers should not ride."
What are the Height Restrictions for
Grizzly River Run
Riders must be 42″ or taller to ride Grizzly River Run. Guests under 7 must be accompanied by someone 14 or older.
Does
Grizzly River Run
Offer FastPass?
Yes, FastPass is available via kiosks or MaxPass.
Does Weather Affect
Grizzly River Run?
As long as there's no lightning, Grizzly River Run will continue to operate in the rain — which makes sense because, well, you're going to get wet anyway. Grizzly River Run's status as "a great way to cool off on a hot day," however, means that demand for the attraction is going to go up and down along with the temperature. Similarly, you should be aware that Grizzly River Run has an annual refurbishment each winter when demand is at its lowest and will be unavailable for several weeks, typically during parts of January and February.
What's the Best Time of Day to Experience
Grizzly River Run
Grizzly River Run is one of the most popular attractions at Disney's California Adventure, and will generate long lines shortly after the park opens, especially during the summer. Target the first hour the park is open or after 4:30 for the shortest standby waits. This chart shows the average peak wait time based upon crowd level. For more accurate predictions, check our Grizzly River Run Wait Times for the date of your visit.
Is Grizzly River Run on your must-do list? Do you try to stay dry, or just let whatever happens, happen? Let us know in the comments!