Disney Characters You May Not Know: Humphrey the Bear
There are certain things synonymous with a Walt Disney World Vacation, such as Cinderella Castle, monorails, attractions, and, of course, characters! After all, if you didn't meet Mickey and Minnie, a Disney Princess, or your favorite Pixar character, did you even go to Disney World? However, when exploring the parks and resorts, some guests may come across character merchandise or references they're not familiar with or who don't have a Disney movie of their own. So for today's installment of Disney Characters You May Not Know, we're taking a look at the mascot of Disney's Wilderness Lodge Resort: Humphrey the Bear!
Who is Humphrey the Bear?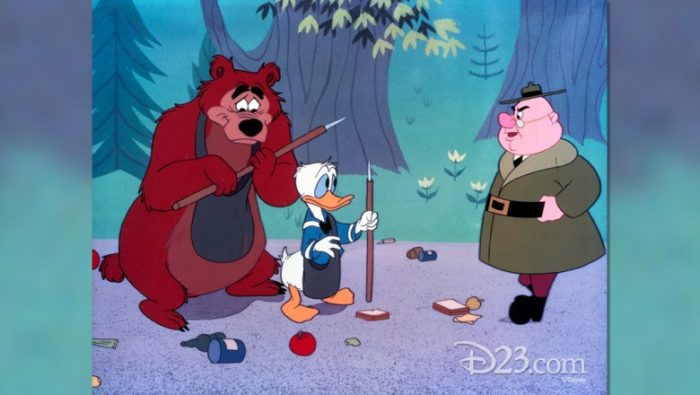 Humphrey the Bear is a lovable, bumbling (and often hungry!) brown bear who few guests know about but is a lot more prominent than most might think! Along with being the mascot of Disney's Wilderness Lodge Resort, Humphrey first appeared in cartoon shorts in the 1950s. He's made appearances in other Disney cartoon series through the past few decades and has been used at the Disney Parks.
Humphrey doesn't speak but manages to communicate through grunts, growls, and facial expressions. His lives at Brownstone Park and is often at odds with Ranger J. Audubon Woodlore.
The History of Humphrey the Bear?
Humphrey made his debut in 1950 in the Goofy cartoon Hold That Pose. He then appeared with Donald Duck in several cartoons before finally earning his own shorts such as Hooked Bear and In the Bag. He could also be seen in the opening for the original Mickey Mouse Club series.
Even though Humphrey didn't talk, his growls and grunts were voiced by Jimmy MacDonald, Disney's sound effects genius and the voice of Mickey Mouse!
Through the years, Humphrey appeared in cartoon series' such as the House of Mouse, Goof Troop, Chip 'n Dale Rescue Rangers, Mickey Mouse Clubhouse, and more.
Where Can You Find Humphrey the Bear?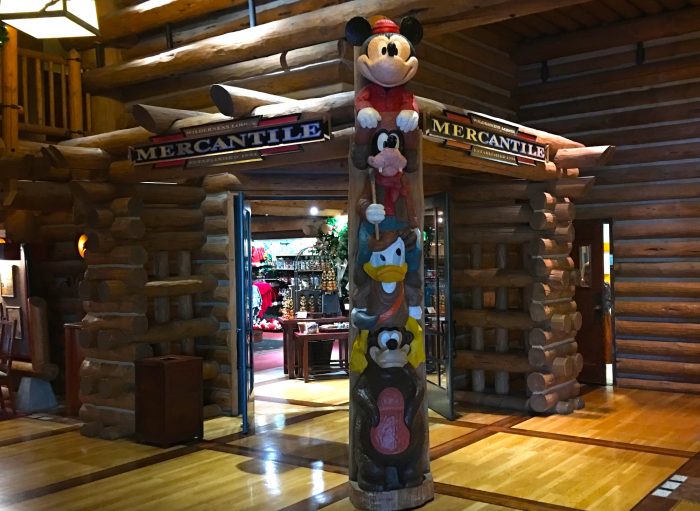 Since he is the mascot, Humphrey the Bear can be found throughout Disney's Wilderness Lodge Resort. The most recognizable spot is just outside the Wilderness Lodge Mercantile. Here Humphrey sits at the bottom of a totem pole with Donald Duck, Goofy, and Mickey above him.
This past holiday season, Humphrey received some extra attention. He was featured next to the resort's giant gingerbread log cabin attempting to string Christmas lights.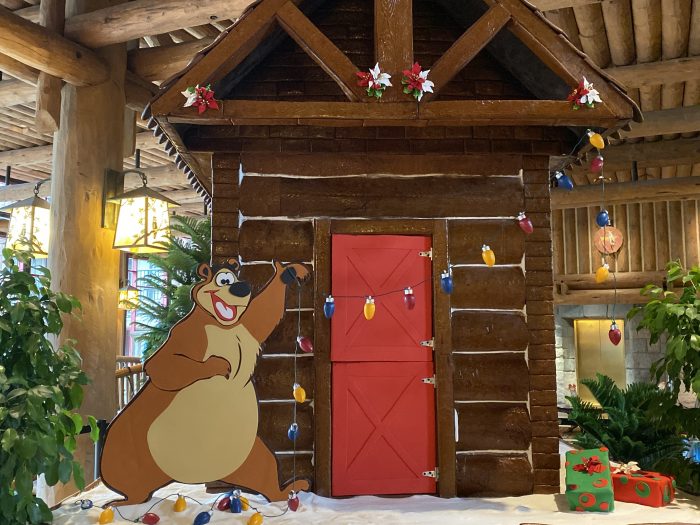 There are several signs throughout Disney's Wilderness Lodge which feature Humphrey. For instance, just outside the resort, a bear crossing sign showcases a silhouette of Humphrey following Mickey Mouse. Also, on the covered walkway to the bus stops and the Boulder Ridge Villas at Disney's Wilderness Lodge, there's a bike crossing sign which also shows a silhouette of Humphrey riding an old fashioned bicycle.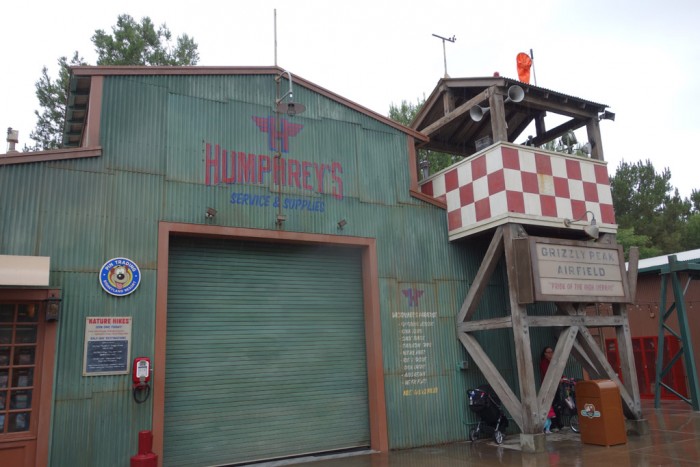 Fortunately, Humphrey isn't limited to just Disney's Wilderness Lodge Resort. At the Magic Kingdom's Storybook Circus, Humphrey appears on banners and on signage above the bakery section of Big Top Souvenirs. Also, at Disney California Adventure at the Disneyland Resort, Humphrey can be seen on signage around Grizzly Peak and even has a store named after him.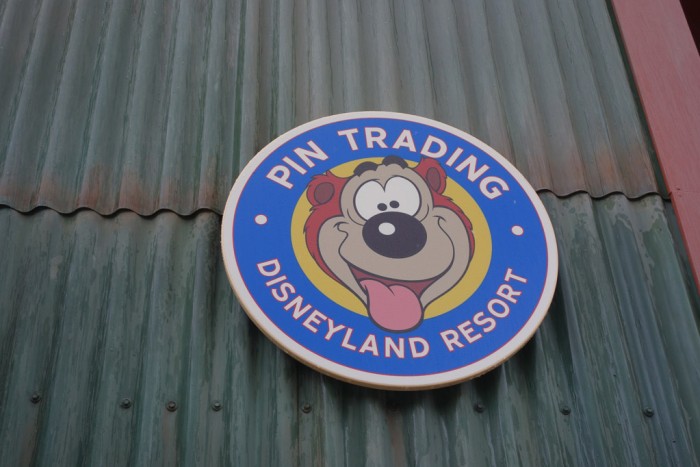 Are you a fan of Humphrey the Bear? Did you know about this Disney character or is he new to you? Please share!