Disney Characters You May Not Know: Sonny Eclipse
There are certain things synonymous with a Walt Disney World Vacation, such as Cinderella Castle, monorails, attractions, and, of course, characters! After all, if you didn't meet Mickey and Minnie, a Disney Princess, or your favorite Pixar character, did you even go to Disney World? However, when exploring the parks and resorts, some guests may come across character merchandise or references they're not familiar with or who don't have a Disney movie of their own. So for today's installment of Disney Characters You May Not Know, we're taking a look at Sonny Eclipse!
Who is Sonny Eclipse?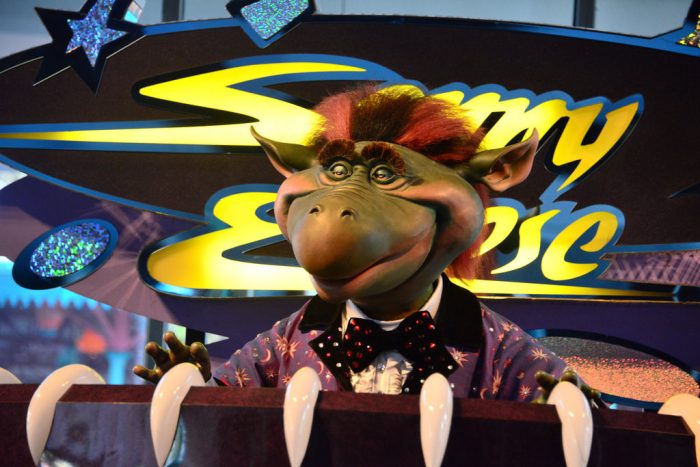 Sonny Eclipse is an audio-animatronic jazz singer and organist who performs at the Starlight Lounge Room at Cosmic Ray's Starlight Cafe at the Magic Kingdom's Tomorrowland. His 27 minute sets are a combination of original songs and cheesy jokes. Even though he's not a film character in our current IP-dominated Disney Parks, Sonny Eclipse is a beloved obscure personlality with a significant fan base among Disney World regulars.
Some of his original songs include "Bright Little Star," "Gravity Blues," "Yew Nork, Yew Nork," and "Planetary Boogie." Sonny's instrument of choice is the Astro-Organ, but he has assistance from his invisible backup singers called the Space Angels.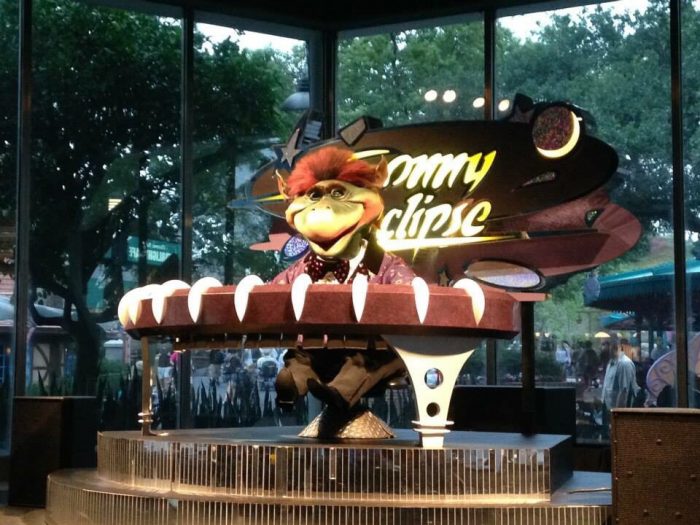 Sonny hails from Yew Nork City on Planet Zork. However, he isn't the only Zorkie to work at a Disney Park. Officer Zzzzyxxx from Joo Nerzey once worked customs at Tokyo Disneyland's Star Tours attraction.
The History of Sonny Eclipse
Sonny Eclipse made his debut at Cosmic Ray's Starlight Cafe back in 1995 after the Magic Kingdom's Tomorrowland refurbishment in 1994. Kal David provided the voice for Sonny while George Wilkens and Kevin Rafferty penned his jazzy tunes.
George Wilkens had arranged the music for other Disney Park attractions, such as Epcot's now defunct Food Rocks. Kevin Rafferty was the Imagineer behind popular Disney Park attractions such as Toy Story Midway Mania, the Twilight Zone Tower of Terror, even Cars Land at Disney California Adventure.
Where Can You Find Sonny Eclipse?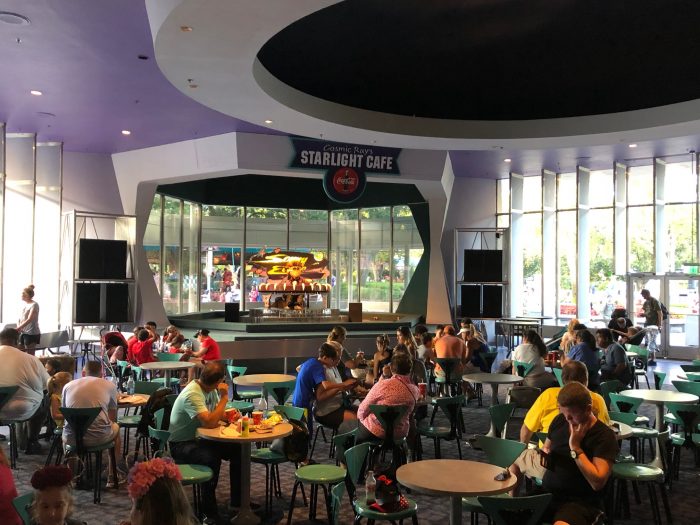 Sonny Eclipse, the "biggest little star in the galaxy," can be found at Cosmic Ray's Starlight Cafe in Tomorrowland at the Magic Kingdom. On occasion, Sonny isn't at the lounge playing his Astro-Organ. While some say he's being refurbished, I like to think he's on an intergalactic tour every now and then.
Are you a fan of Sonny Eclipse? Did you know about this Disney characters or are they new to you? Please share!