Disney Characters You May Not Know: Orange Bird
There are certain things synonymous with a Walt Disney World Vacation, such as Cinderella Castle, monorails, attractions, and, of course, characters! After all, if you didn't meet Mickey and Minnie, a Disney Princess, or your favorite Pixar character, did you even go to Disney World? However, when exploring the parks and resorts, some guests may come across character merchandise or references they're not familiar with or who don't have a Disney movie of their own. So for today, let's take a look at Disney Characters You May Not Know beginning with the Orange Bird!
Who is Orange Bird?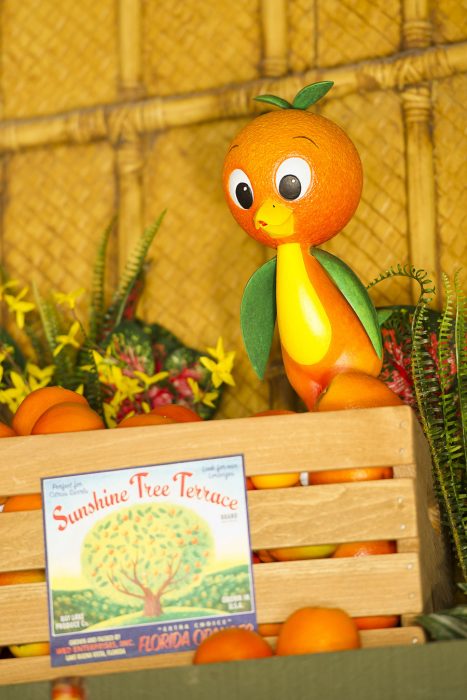 True to his name, Orange Bird has the head of an orange with orange leaves for wings and tail feathers. Unlike other Disney characters, he doesn't speak but communicates through orange, hazy thought bubbles. While the Magic Kingdom's Adventureland is his home, Orange Bird appears on merchandise all throughout Walt Disney World these days. This, of course, leads some guests wondering just who he is.
The Orange Bird's story dates back to the early days of Walt Disney World when the Florida Citrus Commission agreed to sponsor the Magic Kingdom's Sunshine Pavilion. This corner of Adventureland was home to the Sunshine Tree Terrace treat stand and the Tropical Serenade Show, now known was the Enchanted Tiki Room. In return for the Florida Citrus Commission's sponsorship of the pavilion, Disney created Orange Bird as their mascot.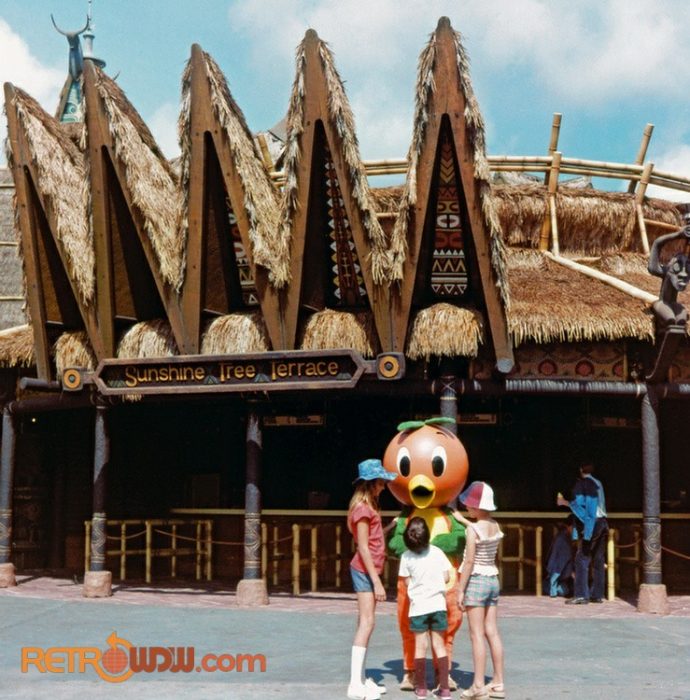 The Orange Bird made his official debut in 1970; and once the Magic Kingdom opened to guests in 1971, the Orange Bird character appeared for meet and greets with guests around the Sunshine Pavilion. At the Sunshine Tree Terrace specifically, guests could purchase Orange Bird merchandise and Citrus Swirls. This sweet combo of vanilla soft serve and orange juice slush is still enjoyed by guests today.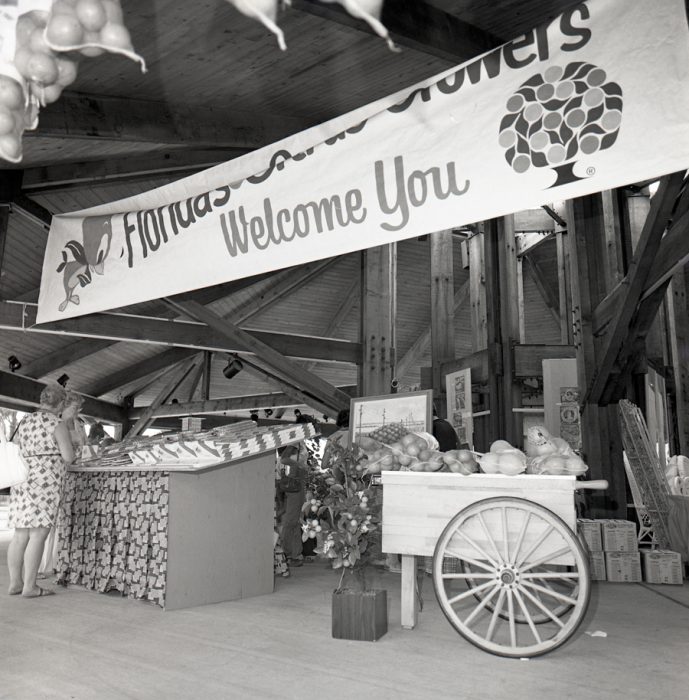 Guests also found Orange Bird at the Lake Buena Vista Shopping Village, now known as Disney Springs. A Florida citrus and Orange Bird display was located at the Captain's Tower, the same structure home to Disney's Pin Traders today.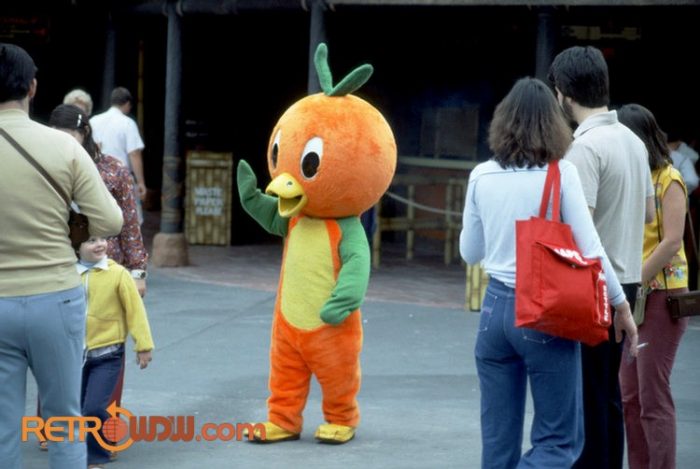 Orange Bird was a busy bird and known beyond the berm of the Magic Kingdom. Those who remember traveling to Florida in the 1970s and 1980s may remember seeing Orange Bird paraphernalia at the Florida Welcome Center when stopping by for free orange juice. He also appeared in television and radio ads, magazines, and several Disney shorts. The Orange Bird even had his own album of songs written by the famous Sherman Brothers and sung by Anita Bryan!
Where Can You Find Orange Bird?
Over time, the Orange Bird's presence at both Walt Disney World and as a Florida symbol began to fade. By the late '90s and onward, it seemed he was a relic of Walt Disney World's past.
Then, in 2004, this charming little bird resurfaced again; but not at Walt Disney World or even Disneyland. No, the Orange Bird made his comeback at Tokyo Disneyland! It was there he was used in merchandise for Japan's Orange Day and became rather popular.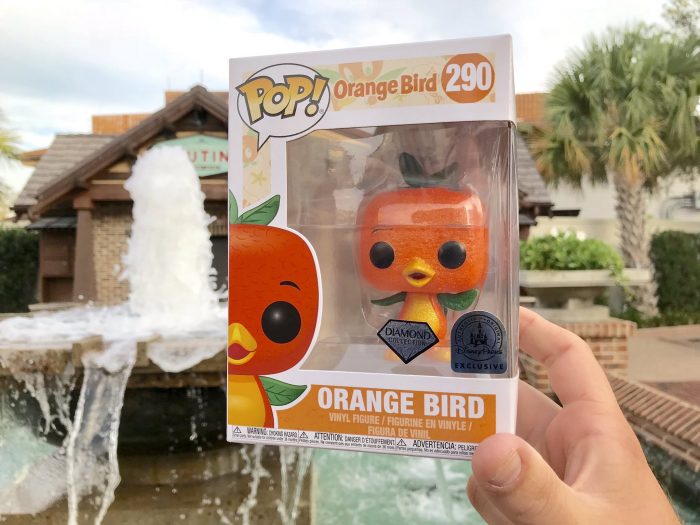 Eventually, Orange Bird made his way back home. In 2012, a small Orange Bird figurine from the the '70s was returned to its proper perch at the Sunshine Tree Terrace. Soon Orange Bird merchandise began to swamp shelves at Walt Disney World in the form of plush, hats, t-shirts, accessories, kitchenware, and even dresses. In recent years, park-goers have seen lengthy lines for Orange Bird souvenir sippers at Epcot's International Flower and Garden Festival.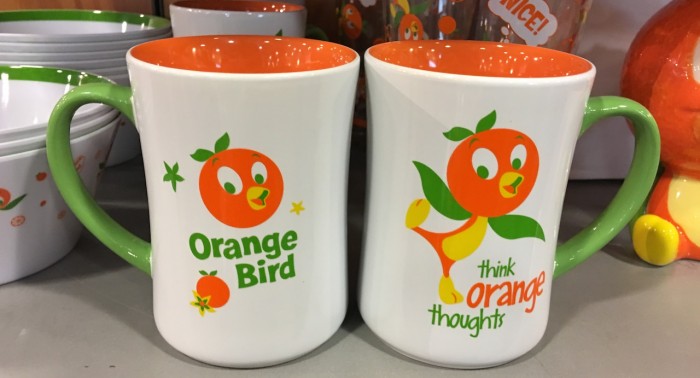 Even though the Orange Bird's Sunshine Tree Terrace moved to the old Aloha Isle location, guests can still see him on a shelf just inside the stand and still order that refreshing Citrus Swirl.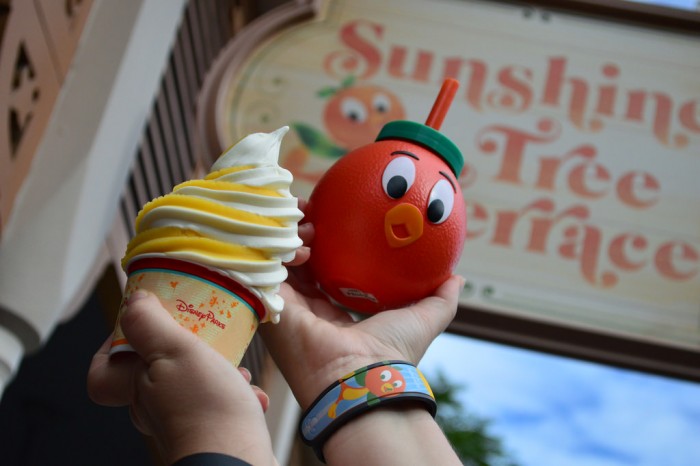 The Orange Bird revival has only continued. This past September, an Instagram-worthy Orange Bird mural appeared at Disney Springs–perhaps in homage to where the Orange Bird used to promote Florida citrus?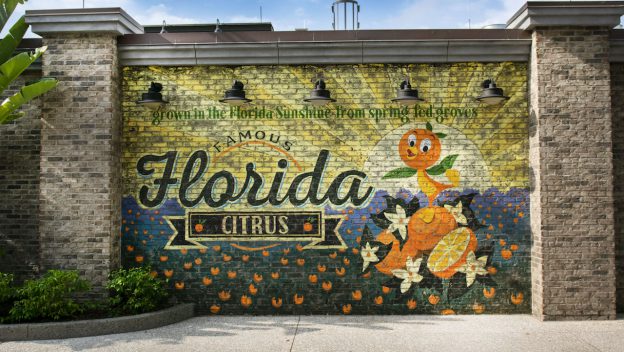 Also, this year's Mickey's Very Merry Christmas Party guests can enjoy the Orange Bird Christmas party exclusive treat!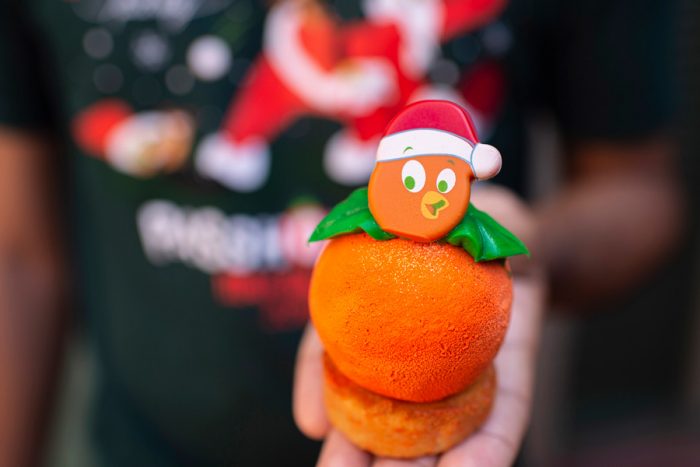 Even though Orange Bird isn't from a Disney movie or series, he represents the history of both Florida and Walt Disney World. Also, with the resort's 50th Anniversary just around the corner, I have a feeling we're going to see more of him in the future.
Are you a fan of Orange Bird? Did you know about this Disney character or is he new to you? Please share!