Disney in a Minute: What is Drinking Around the World?
We're here with a series of quick posts, "Disney in a Minute," bite-sized nuggets of information that can better help you understand a Disney term or planning topic. Enjoy!
When planning a Walt Disney World vacation, it's nearly impossible to avoid the term "Drinking Around the World." The World in this case is the World Showcase area of EPCOT. World Showcase is comprised of 11 themed countries. Each country has at least one restaurant, bar, or food kiosk that offers alcoholic beverages. To drink around the world is to sample beverages from each of these countries. The original parlance was for one person to consume one full alcoholic beverage at each of the 11 countries. It's not hard to see that this is more than a safe amount of alcohol for any one person, even a burly gent, even over the course of many hours.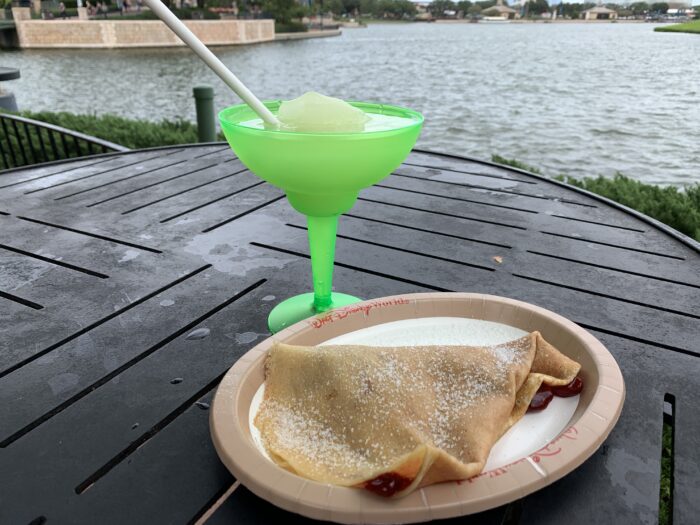 While you will sometimes find people attempting to have a full drink at each country, often in a sloppy fashion, there are also many variations on the theme. Some include:
A group of two or more people sharing a drink at each country. (Reducing the amount of alcohol any one person consumes.)
Spreading the drinking challenge over more than one day.
Adding non-alcoholic beverages to the mix, in whole or in part.
Changing the "around the world" sampling to food rather than drinks.
Creating a similar challenge around sampling food or drinks at the numerous additional sales points offered at the World Showcase during an EPCOT festival.
Disney itself does not advertise or condone the Drink Around the World concept, but if you're to commemorate your participation in this challenge, a quick search on Etsy will find dozens of independent sellers offering Drink Around the World embellished tees, pins, checklists, and other items.
Have a question about a Disney term that is unfamiliar to you? Suggest it here for an upcoming Disney in a Minute segment.