Disney in a Minute: What is the Fab Four?
We're here with a series of quick posts, "Disney in a Minute," bite-sized nuggets of information that can better help you understand a Disney term or planning topic. Enjoy!
What is the Fab Four?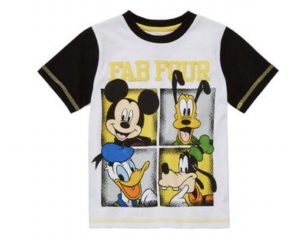 This one's easy. "Fab Four" is Disney-speak for their four classic characters: Mickey Mouse, Donald Duck, Goofy, and Pluto. Those four characters are often found together in media such as short films, in meet & greet situations (currently paused due to COVID), and depicted on merchandise.
You'll also hear the term "Fab Five." That's the core four, plus Minnie Mouse. These marquee characters define the Disney brand and are among the most recognized intellectual properties in the world. In some contexts, you may also hear the Sensational Six–that's the Fab Five plus Daisy Duck.
Despite the prevalence of the Fab Four/Five in the Disney theme parks (in non-pandemic times there were at least a dozen places you could see Mickey Mouse on a typical day), other than the occasional stage show, it's rare to see all of them together. They'll seldom all be on the same float or in the same meet & greet station. If you encounter a situation where you can get a photo with more than one of the Fab Five at the same time, grab that camera and start shooting selfies.
Let us know what Disney topics you think need just a bit more explanation.