Disney Reverses New Policy on Fuel Rod Swaps
Last week we reported that the Fuel Rod external device charger stations at Walt Disney World were going to institute a $3 per swap fee, beginning today, November 1.
Signs notifying guests of the change were posted on Fuel Rod stations throughout the parks and resorts.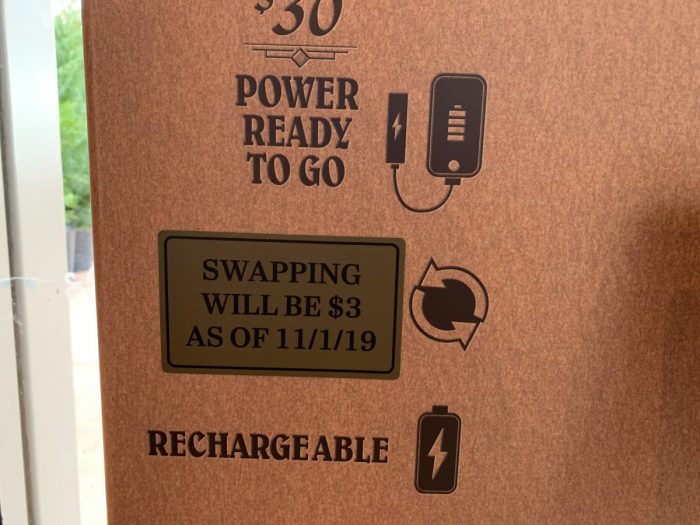 After vociferous push back from guests, and the filing of a class action lawsuit basically alleging that Fuel Rod was a bait-and-switch scheme, the decision to levy a fee for Fuel Rod swaps has been reversed.
The "Swapping Will Be $3 As Of 11/1/19" signs are being removed and replaced with a "Swappable" sign, similar to their pre-fee-notice state.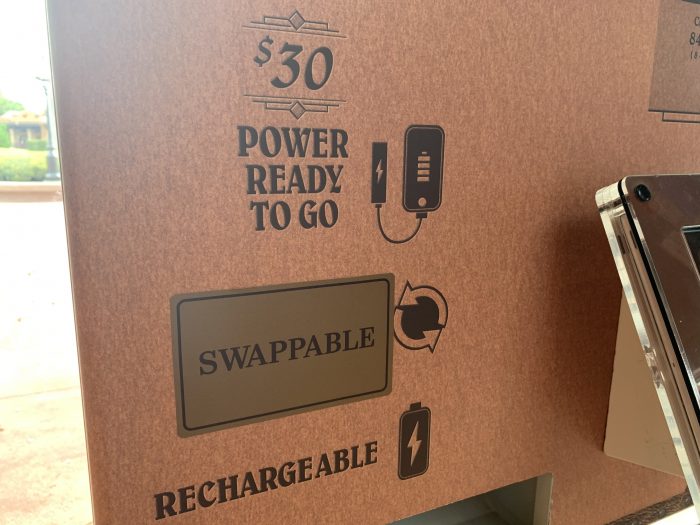 The situation may change again, but for now, you can still swap your Fuel Rods for free at Disney World.