Fuel Rod Exchanges No Longer Free – Beginning November 1
The Walt Disney World parks have sold Fuel Rod portable device chargers for several years. The initial purchase of the Fuel Rod, which you plug your phone into for charging, is $30. Previously, when the Fuel Rod was depleted you could deposit it back into a machine and receive a fully charged replacement at no additional charge.
As of November 1, 2019, there will now be a $3.00 fee to exchange a depleted Fuel Rod for a new one.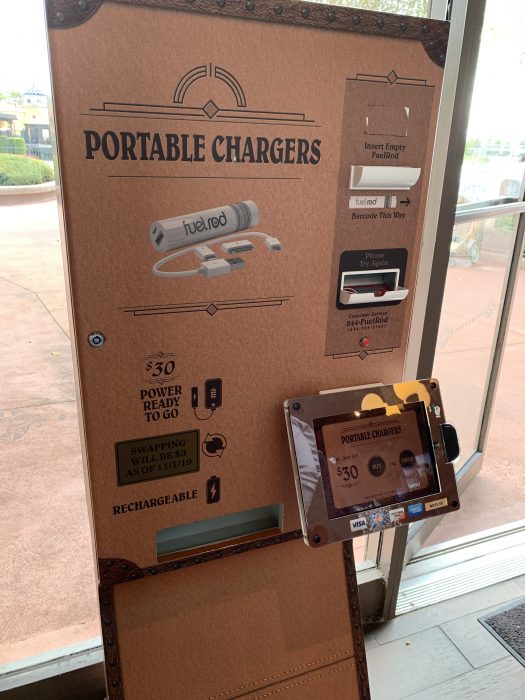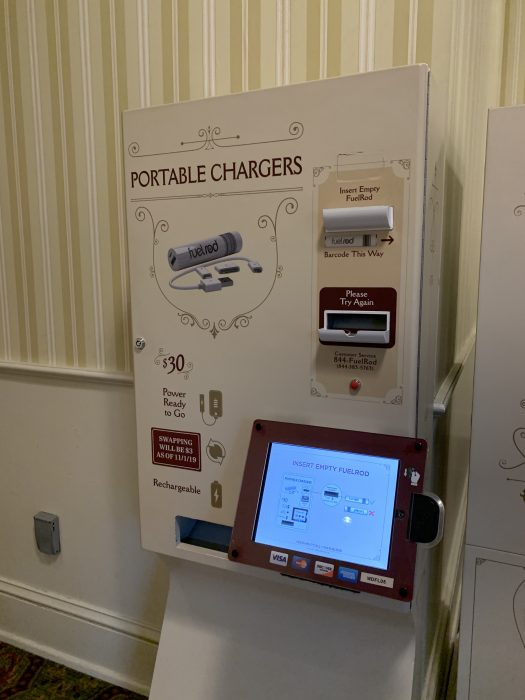 When the replenished Fuel Rods were free, we understood why some guests might find this a convenient option for keeping their phone battery charged on the go, but now with the fee, this becomes a less attractive. Instead, you may want to consider that there are many, many external battery devices available for purchase that have a larger capacity than the Fuel Rod that you can charge on your own with no expense. Many cost in the same $30 range at the Fuel Rod base, and again, there is no charge to refill them.
My personal go-to external charger is the Jackery Giant which gives an iPhone at least four full charges and costs under $35 on Amazon. (Disclosure that the link here brings you the TouringPlans Amazon Store. We get a teeeeny fee if buy through the link.)
Do you use Fuel Rods? Will the $3.00 fee change your mind about using one?