Disneyland Galactic Grill: Give it Some Space
Galactic Grill is a quick service restaurant in Disneyland in Anaheim, California. Formally known as Tomorrowland Terrace, this eatery serves up standard fast food fare, such as hamburgers, chicken sandwiches, fries, and a salad. Galactic Grill is consistently busy and its massive outdoor seating area is usually full of people chowing down. We assume this is because of its highly visible location and proximity to some of Disneyland's most popular rides. Despite the droves of people who eat here, TouringPlans.com and Unofficial Guide to Disneyland readers rate it the second worst quick service restaurant in the park. Ratings on Google aren't much better, with Galactic Grill averaging 3.6 stars out of 5.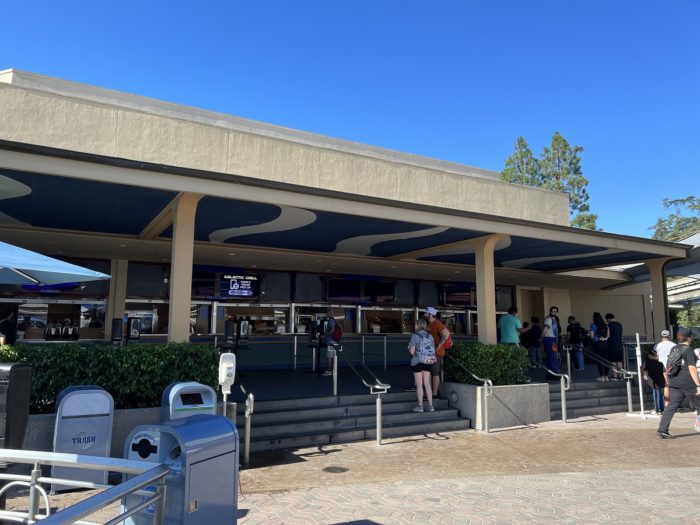 Pictured here is the ordering and food pickup l0cation. There's no sign indicating the name of the restaurant.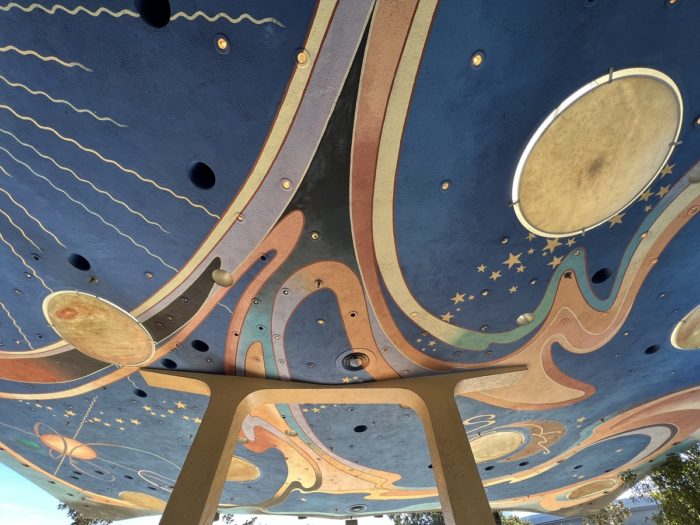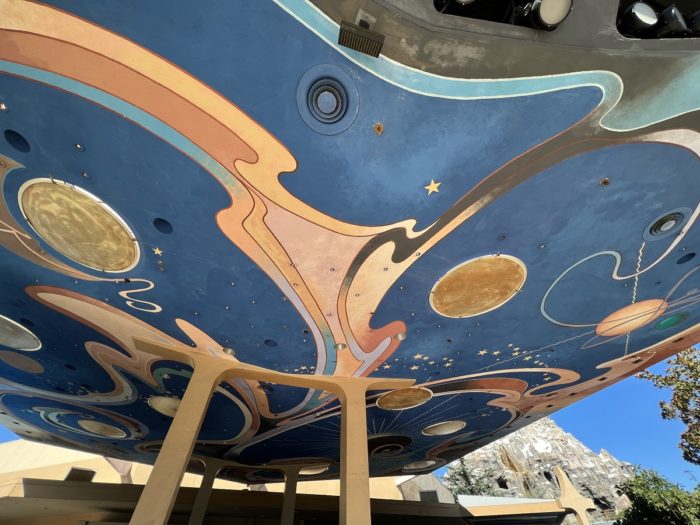 By far the biggest highlight of eating at Galactic Grill is the beautiful Tomorrowland 2055 mural that adorns the roof of the shade structure. This mural was designed by former Imagineer Eddie Soto and it still looks great after almost 25 years.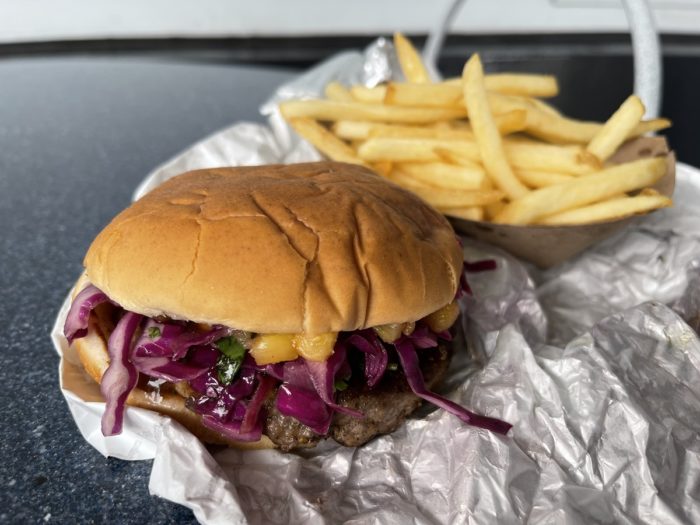 This review is going to be a quick one since Galactic Grill's current menu is limited. This is the Specialty Burger, which includes an angus beef patty, provolone, onion strings, sweet spiced bacon, and "Space Sauce", and is served with french fries.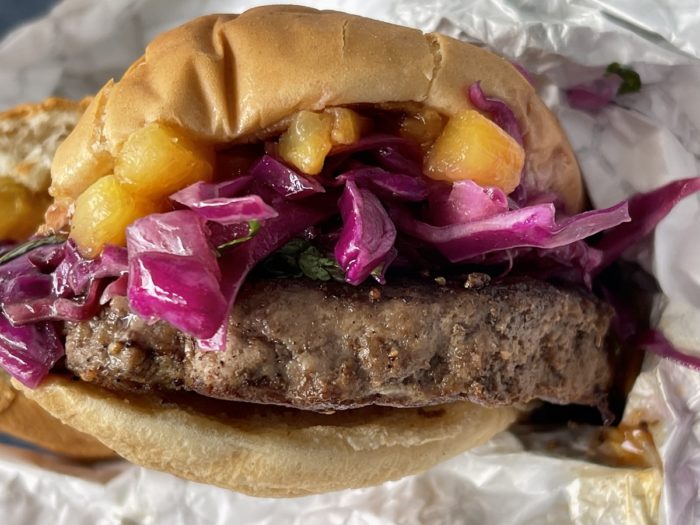 Disney definitely tried to do something different here and the result is a good blend of flavors. I also appreciate that it's a substantial meal. The Specialty Burger is on the pricey side at $15.49, but it is a better value than the standard cheeseburger on the menu, which is $12.79.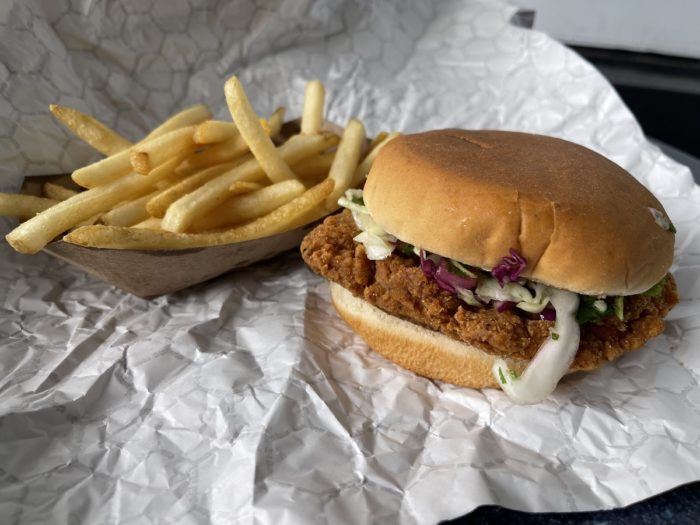 The Fried Chicken Sandwich contains spicy coleslaw and parmesan ranch and is also served french fries. I found the fried chicken patty to be very bland, but at least there is an actual layer of chicken in this sandwich, unlike the chicken sandwich at Hungry Bear Restaurant. Like the cheeseburger, the chicken sandwich is also priced at $12.79.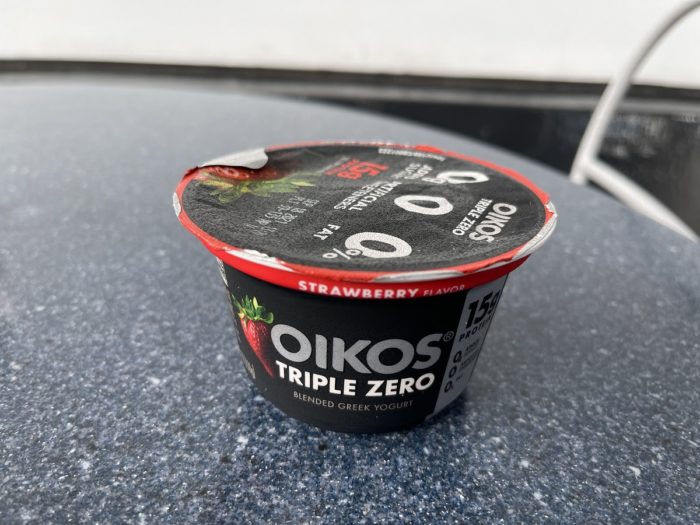 Here is a picture of a cup of Greek yogurt. The end.
Just kidding, fries can be substituted for Greek yogurt in any of the entrees at Galactic Grill.
Overall there is nothing worth your hard earned money at Galactic Grill. If you're in the area head to the much better Jolly Holiday Bakery or Red Rose Tavern in Fantasyland. Even Galactic Grill's seasonal items usually pale in comparison to the ones found in the rest of the park.
Share your thoughts about Galactic Grill or give some good Disneyland quick service alternatives in the comments below.