Does Disney World Need a Microhotel?
With the recent hubbub about visiting Walt Disney World with or without children, I've been thinking about how Disney meets the accommodation needs of its various clientele. They have the luxury market (Grand Floridian), team travel (All Star Sports), convention (Gran Destino), and family-friendly (Port Orleans, and many others) markets all sewed up. But what they don't have is a hotel designed with child-free millennials specifically in mind.
To meet the needs of the young adult market traveling without children, does Walt Disney World need to add a microhotel?
So what is a microhotel? Excerpting from a July 2019 New York Times article, "Their guest rooms are small — often half, or less, the size of a typical room in an urban hotel — with furniture that often can be folded up or stowed away, and bathrooms that usually have showers and toilets but no bathtubs. Wall-mounted TVs are also major space savers…Their rates are substantially less than typical urban hotels'… Many microhotels feature expansive lobbies, with spaces designed for hanging out; dining and drinking; and co-working."
In short, a microhotel has inexpensive, efficient rooms, with lots of opportunities for guests to be out and about socializing and spending money. Sounds perfect for childfree adults. Let them sleep in small rooms that are easy to clean and maintain, while encouraging them to be off in the parks spending money on entertainment, libations, and souvenirs. Win for Disney. Win for the young adults.
But what about those room sizes? How small is small? As noted in the Times article, "Generally, microhotels today have guest rooms that range in size from about 115 to 220 square feet, depending on the number and size of beds. A typical room at an urban hotel in the United States can range from 250 to 300 square feet."
That "typical room" range fits squarely in the zone of the smallest of Disney's current room stock. The standard All Star value rooms are 260 square feet. The tower studio rooms at the new Riviera resort will be 255 square feet, and will feature pull-down Murphy beds.
Will Disney guests be okay staying in even smaller spaces? Well, it certainly works on Disney Cruise Line, where the inside staterooms on the Dream and Fantasy are a petite 169 square feet. That's firmly in microhotel footprint zone and I have happily slept in those rooms on four-night cruises, and they didn't even have any windows. Put in a large window, a nice bar downstairs, and free transportation to Epcot and I'd be good for at least a week.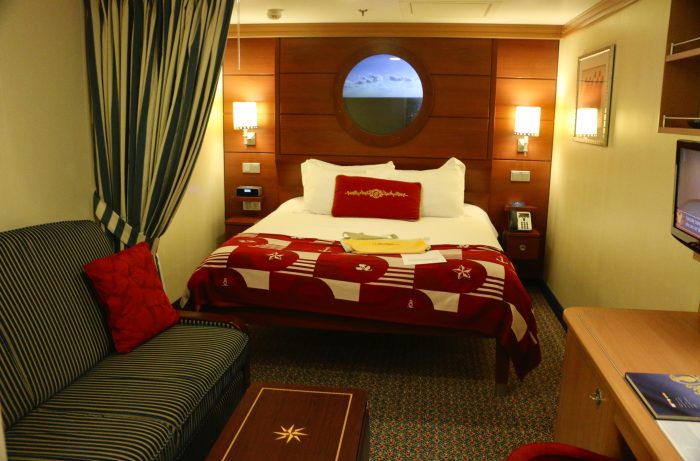 In addition to wondering if individual guests would be comfortable, the next question is, "How does the existence of a hotel with super small rooms impact Disney guests overall? Would the pixie-sized pads become a spring break party palace with hoards of young adults sipping sangria by the pool? Maybe. And not that there's anything wrong with that.
But that's probably not what would happen. For example, I'd stay at a WDW microhotel in a heartbeat. I'm a childfree adult now in the sense that my children are young adults now and travel with me to WDW only infrequently. I can see a microhotel being a boon for active seniors who want to vacation at Disney. Similarly, single parents with one child, or solo travelers of any age could thrive in a compact room, and would provide balance to a potential party squad.
What do you think? Would you stay in a Walt Disney World microhotel? Are you looking for more luxury on vacation? Is price your guiding factor? Would you be okay with Disney having a hotel without bathtubs or other child-centric amenities. Let us know in the comments.