Don't Sleep on a Meal at Sleepy Hollow Refreshments
On the bridge between the castle hub and Liberty Square in Magic Kingdom, you may find an unexpected line next to an unassuming building. Sleepy Hollow Refreshments may not offer the world's biggest menu, but it is incredibly popular all times of day. Here's what you can expect.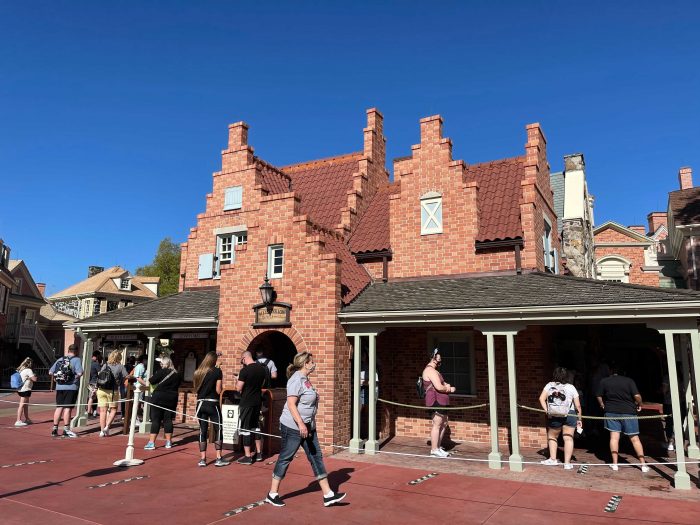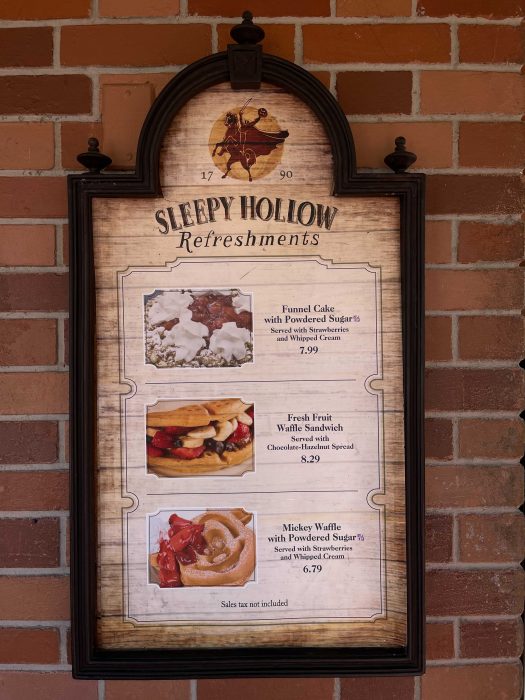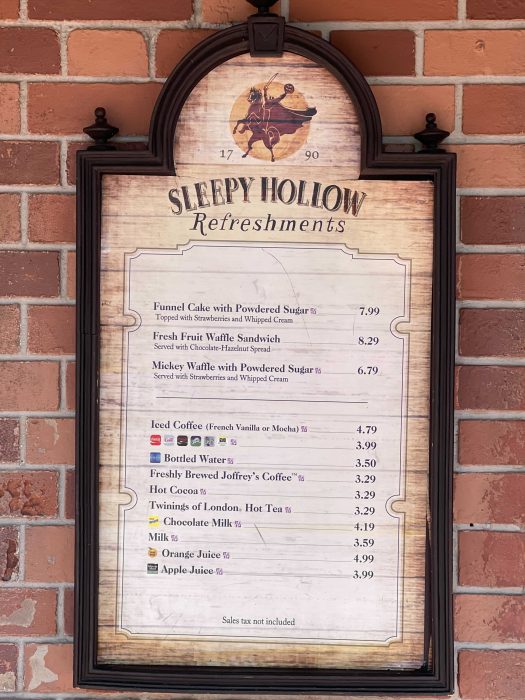 A breakfast menu and lunch/dinner menu are offered. For breakfast, sweet treats is the name of the game with waffles and funnel cakes with a variety of toppings.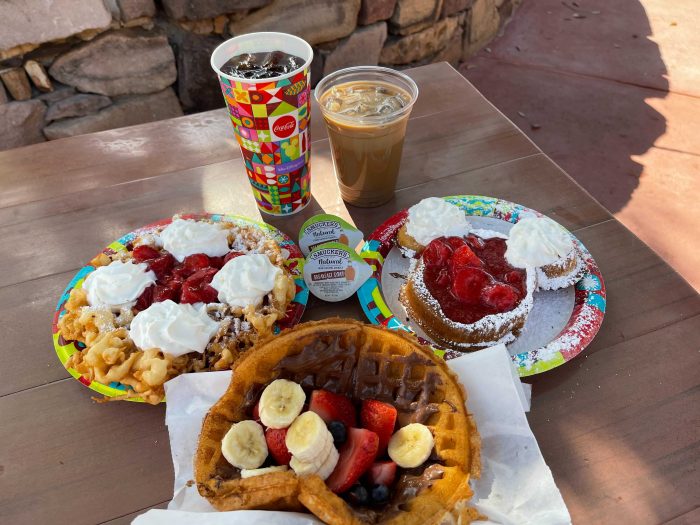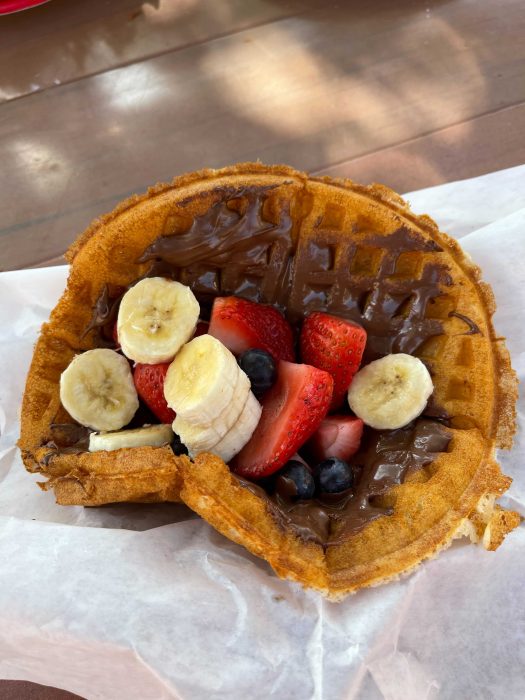 The Fresh Fruit Waffle Sandwich has a legendary following. A golden, crispy waffle is given a huge dollop of hazelnut-chocolate spread along with a healthy portion of fresh fruit including strawberries, banana slices, and blueberries. Grab some extra napkins, because this can get messy if you want to share.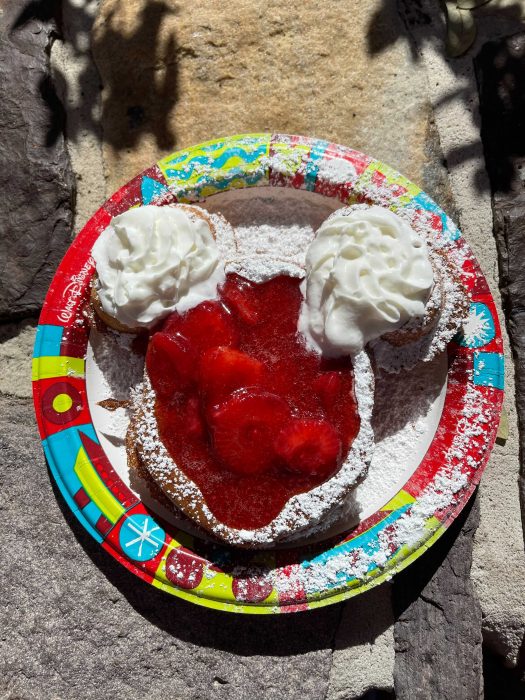 The Mickey Waffle comes with powdered sugar, strawberries, and whipped cream, but you can ask for any of those to be left off. This Mickey Waffle is larger than what you see on some breakfast platters around Walt Disney World. It truly covers the whole plate and is big enough to share.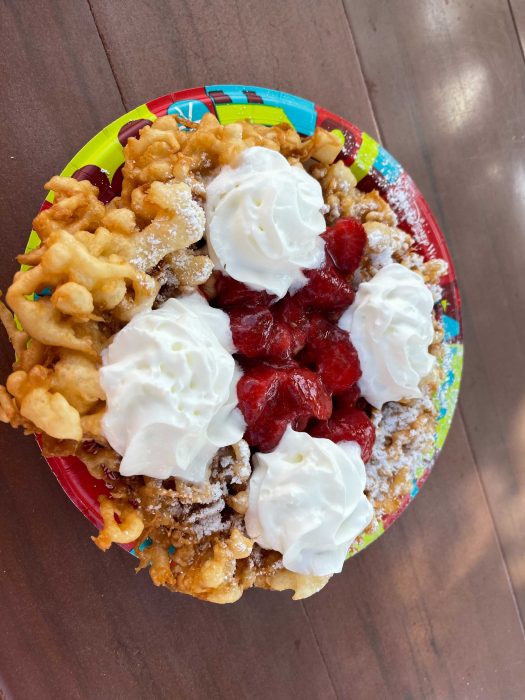 Funnel Cake for breakfast? You're on vacation, aren't you? Like the Mickey Waffle, this comes with strawberries, powdered sugar, and whipped cream, but any or all of them can be left off.
Because of the high volume this location does, all of these items are made crispy and fresh as you order them and they are simply delightful.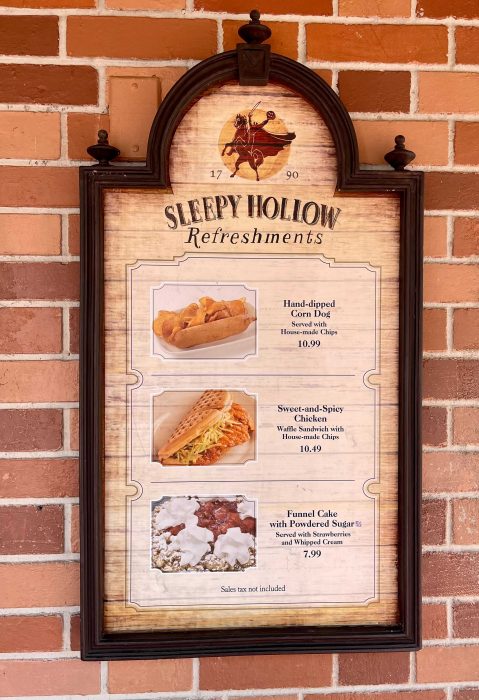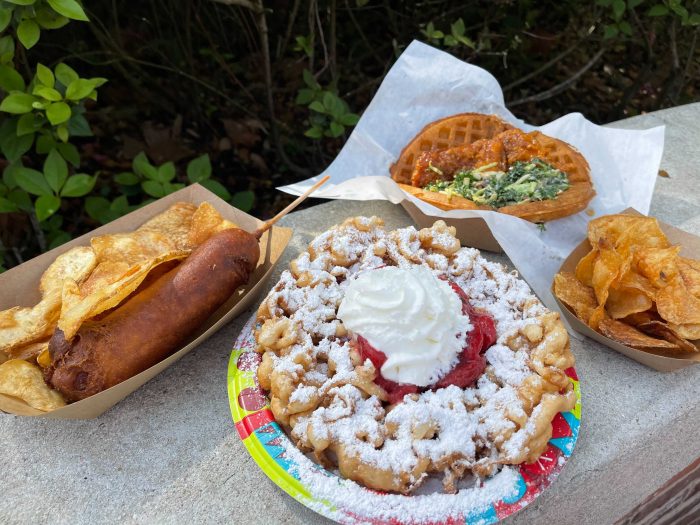 The menu at Sleepy Hollow for lunch includes the funnel cake, plus a delicious Hand-Dipped Corn Dog. But the star of the show, almost as legendary as the Fresh Fruit Waffle at breakfast is the Sweet and Spicy Chicken Waffle Sandwich. Chicken tenders in a sweet and spicy glaze are mixed with slaw to provide a crunch and a cool balancing flavor. This waffle sandwich is a real crowd-pleaser for our team.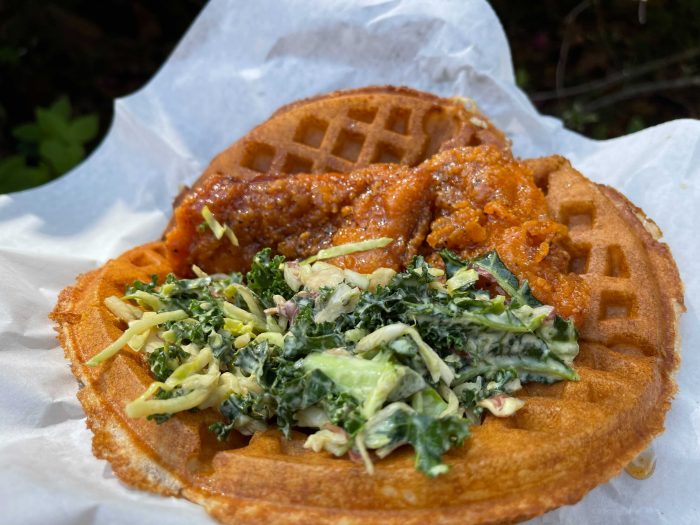 No matter what time of day you go, there's always something delicious to try, if you're a fan of golden waffles. Our readers rate Sleepy Hollow at 96% thumbs up, and rank it #6 out of 166 quick-service locations at WDW.
Are you a fan of Sleepy Hollow for breakfast or lunch/dinner? Waffles or funnel cake? Let us know what you think in the comments.