Drinking Around the World Tips for Summer 2021
TouringPlans is pleased to welcome guest author Ted Wioncek III.
Well, here we are… the Summer of 2021. We've made it out of the dark ages and are heading straight into the light. Rules are being lifted, signs are coming down, and masks are coming off. Now that we've arrived at the end of the rainbow, it is safe to say… we're all a little older, we're all a little wiser, and we could all use a drink! Fortunately, EPCOT's World Showcase is here and ready for the win. But before you go strutting your stuff throughout the Germany Pavilion with a newly minted stein in hand, you may want to continue reading. Because we've got some of the best Drinking Around the World Tips for Summer 2021 that you will find, all designed to keep you from getting one of those infamous hangovers that the hot Florida sun can help induce!
Water
The biggest thing that stands between you and landing face-down on the streets of World Showcase is… water! That's right, hydration plays a vital role in keeping your health and wits about you. We strongly suggest drinking at least 8 – 16 ounces of water between each libation. This may seem excessive, but that beautiful Florida sunshine can sneak up on you when you least expect it, exasperating matters to the nth degree. So, just chug that H20 and you'll be good to go!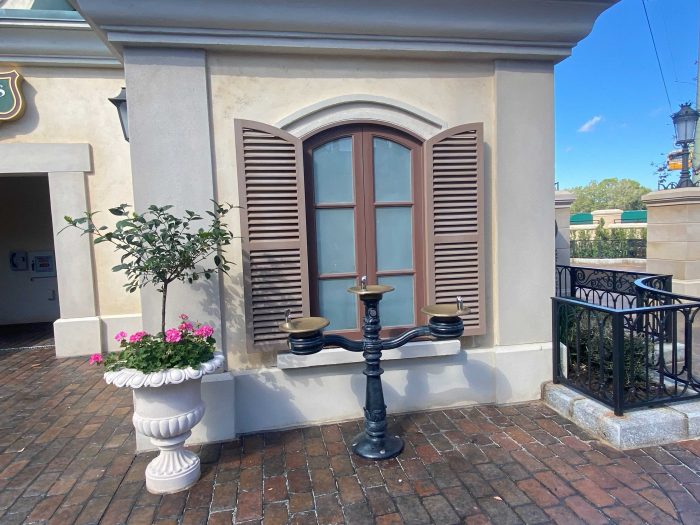 Pick Your Poison
You've heard the old adage, "Liquor before beer, you're in the clear. Beer before liquor, you'll get even sicker." Well, there seems to be something to that. Your body, though built to handle a lot, doesn't seem to enjoy switching alcohols over and over again through the course of one excursion. So, be sure to keep it simple by picking your poison for the day and stick with it!
Skip the Sugary Drinks
Now, don't hate me! Tasty though they may be, drinking sugary drinks in excess is a surefire way to end up sick and on the nasty side of a hangover. Do your best to limit them or skip them altogether. In the end, wine and beer will be easier on your stomach, as well as your pocketbook.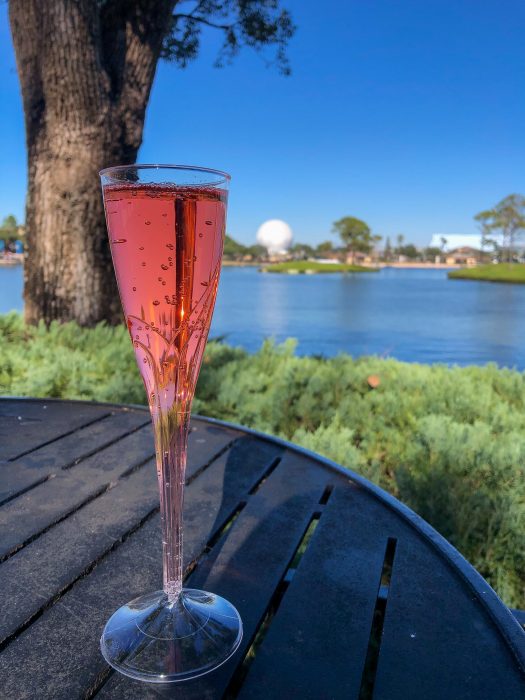 Don't Forget to Eat Around the World
Do you know what pairs perfectly with Drinking Around the World? Eating Around the World! That's right, just like water, a bellyful of bread is key to a successful pavilion crawl session. Grazing around the world is a wonderful way to try new foods and help moderate your drinking experience.
Slow Down There, Champ
We're not here to tell you how to have a good time. But there is a fine line between an epic night full of cocktails-n-culture and getting kicked out of the parks! Please don't forget to drink responsibly! And if you feel yourself getting a bit too tipsy, throttle it back a little. And it goes without saying, if you're planning to drink around the world, make sure you've got a designated driver or transportation plans in place before you start your drinking quest.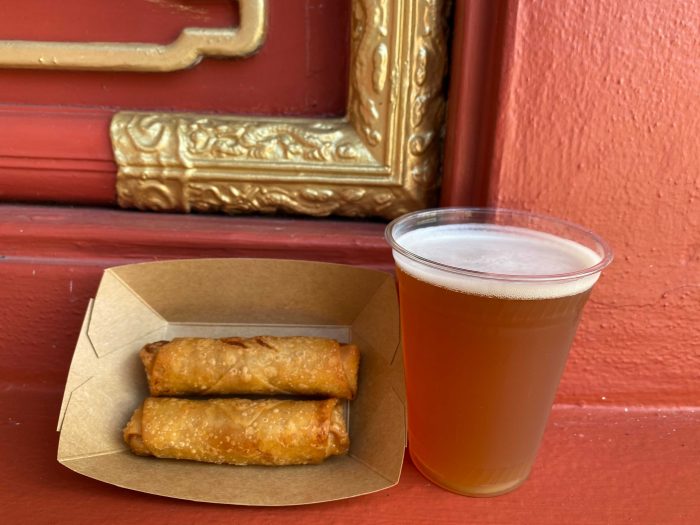 Make it a Multi-Day Experience 
Chances are that you've got your entire Walt Disney World itinerary mapped out already and are determined to make the most of your limited time at each of the parks. However, consider getting creative with your daily schedule and split your Drinking Around the World days into two or more events! Perhaps you can make EPCOT your evening location and partake in just two – three countries per night. Or, if your time is ultra-limited, split World Showcase into two (Mexico – America, Canada – Japan) over the course of two days. This may feel a bit lame or lazy, but the whole point is to enjoy yourself, the drinks, and the ambiance. This new take on scheduling may help you create lifelong memories that you just may actually… remember!
In addition to the advice above, we urge you to take advantage of these three TouringPlans Insider Tips.
Budget
Yikes, this advice already sounds like a real buzz kill (pun intended) and we're only as far in as the title. However, hear me out. The average cost for a beer or wine at World Showcase is $9, while the average cocktail tallies in at a whopping $11.50. That means, with eleven countries in which to imbibe, you're likely to spend at minimum of $99 – $126.50. And that doesn't even count additional kiosks throughout the various festivals throughout the year, namely The EPCOT International Food & Wine Festival! Consider using a pre-charged gift card to help you know when your budget has had enough.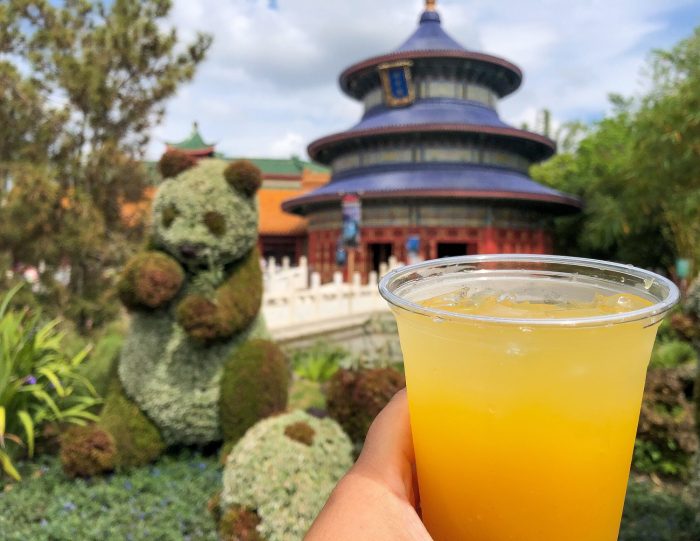 Get Educated
This may be some of the nerdiest advice you're going to receive today, but a job worth doing is worth doing right! Don't just chug and slug your way through World Showcase–get to know a little something about what you're ingesting. You don't have to get fancy with it, simply knowing the brand names and origins will suffice. Not only will it enhance your enjoyment, but it will also make for some fun cocktail banter later!
Make It Yourself
While some of the drinks offered throughout World Showcase are site specific and complex concoctions, several of them can be found at your local liquor store or recreated at home! Just pay close attention while they're being prepared, and you just may find yourself able to make your very own Drinking Around the World adventure at home. Sure, you won't have all the Disney magic right at your fingertips, but it just may be what helps get you through between trips!
And there you have it, our Drinking Around the World Tips for Summer 2021! Do you have any tips to add to the list? What is your favorite World Showcase libation? Be sure to share in the comments!
Ted Wioncek III is a Walt Disney World Annual Passholdin'-D23 lovin'-DVC card carryin'-Theme Park Journalist, whose work has garnered him a reputation as a "master in storytelling." He specializes in theatrical review, food critique, travel planning, and double-blind Dole Whip taste testing. Ted lives in sunny Florida with his beautiful wife, Kimberly, and their adorable rescue beagle, affectionately named, Professor Indiana Bones. You can contact him at TheRealTraderTed@gmail.com.