EPCOT International Festival of the Holidays 2022 Preview
The 2022 EPCOT International Festival of the Holidays is happening from November 25 to December 30. The Festival will include the typical components of every EPCOT festival: commemorative merchandise, themed entertainment, educational elements, park decor, and, of course, food booths.
Themed Entertainment – Candlelight Processional
The Candlelight Processional features a celebrity narrator recounting the story of Christmas through words and music. The narrator includes some Bible passages and is backed by an orchestra and choirs singing both secular and religious Christmas music. Not surprisingly, many participants in the show hold candles and there are holiday florals and lights throughout the stage area.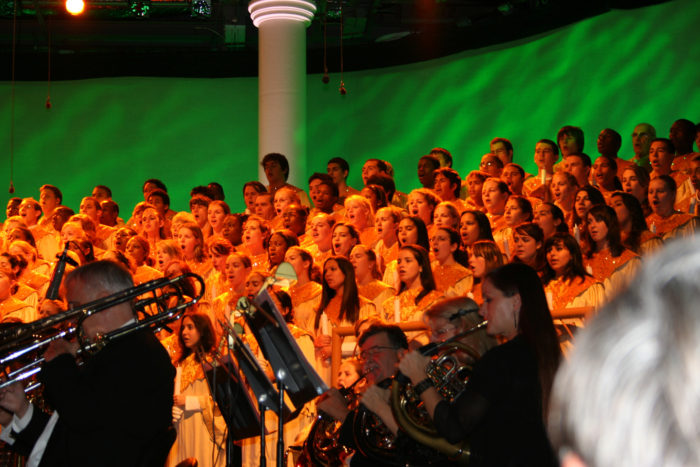 Attending the Processional is a beloved tradition for many Disney-going families of all backgrounds. If, however, you don't celebrate Christmas or mixing religion with a theme park vacation is not your preference, then you can safely spend your time elsewhere.
The show takes place at the America Gardens pavilion in the World Showcase area of EPCOT. There are three performances each night – at 5:15 p.m., 7:00 p.m., and 8:30 p.m.
This year's narrators are:
November 25 and 26: Simu Liu
November 27 through 29: Chita Rivera
November 30 and December 1: Raul Esparza
December 2 and December 3: Whoopi Goldberg
December 4 through December 6: Isabella Rossellini
December 7 through December 9: Daymond John
December 10 through December 12: Josh Gad
December 13 and December 14: Gloria Estefan
December 15 through December 18: Neil Patrick Harris
December 19 and December 20: Mariska Hargitay
December 21 through December 23: Cal Ripken Jr.
December 24 through December 26: Marie Osmond
December 27 and December 28: Courtney Vance
December 29 and December 30: Angela Bassett
Candlelight Processional dining packages are available during select Festival dates. Booking a dining package gives you guaranteed seating at an event, with less time waiting in line. Reserve through the dining portal on the Disney World website or the My Disney Experience app.
In addition to the Processional, also keep an eye out for JOYFUL! A Celebration of the Season. The JOYFUL! ensemble sings Gospel, R&B, and holiday songs at 1:15 PM, 2:20 PM, 3:25 PM, and 4:30 PM daily at the World Showcase Plaza.
Educational Elements – Storytellers
No Epcot Festival would be complete without some educational elements and, not surprisingly, the Holiday Festival education comes in the form of storytellers.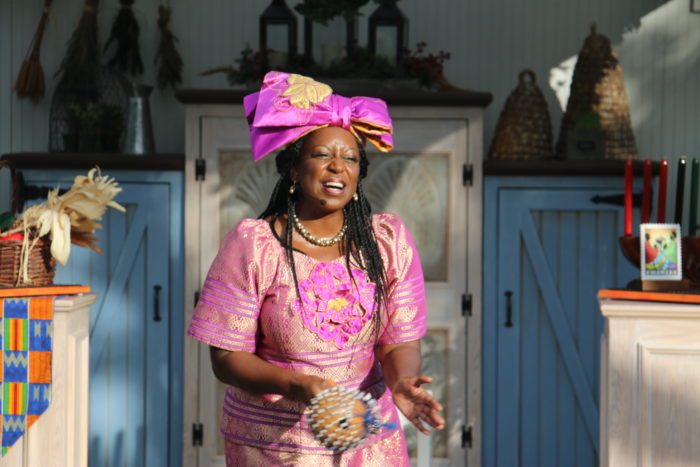 Storytellers recount traditional tales told in many of the World Showcase countries. They provide children (and adults) with a taste of how the holidays are celebrated in different countries. Some of the offerings include:
Las Posadas Celebration – Mexico Pavilion. 25-minute performances, Sundays through Thursdays 11:05 AM, 12:05 PM, 1:05 PM, 2:45 PM, 3:50 PM and 5:15 PM
A Mischievous Magical Barn Santa – Norway Pavilion. 15-minute performances, Sundays through Saturdays 11:35 AM, 12:35 PM, 1:35 PM, 2:35PM, 4:35PM, 5:35 PM, 6:35 PM and 7:10 PM
La Befana – Italy Pavilion. 15-minute performances, Sundays through Saturdays 11:30 AM, 12:15 PM, 1:00 PM, 2:40 PM, 3:35 PM, 4:20 PM, 5:05 PM and 5:45 PM
Daruma Storyteller – Japan Pavilion. 15-minute performances, Sundays through Saturdays
11:20 AM, 12:40 PM, 1:40 PM, 3:20 PM, 4:20 PM, 5:05 PM, 5:50 PM and 6:35 PM
Hanukkah Storyteller – Between Morocco and France Pavilions. 15-minute performances, Sundays through Saturdays
10:15 AM, 11:30 AM, 12:40 PM, 1:15 PM, 2:45 PM, 3:45 PM, 5:00 PM and 6:00 PM
Père Noël – France Pavilion. 15-minute performances, Sundays through Saturdays
10:00 AM, 11:00 AM, 12:10 PM, 12:50 PM, 2:15 PM, 3:15 PM, 4:30 PM and 5:15 PM
Father Christmas – United Kingdom Pavilion. 15-minute performances, Sundays through Saturdays 10:30 AM, 11:30 AM, 12:40 PM, 1:30 PM, 3:00 PM, 4:00 PM, 5:00 PM, 6:00 PM and 6:45 PM
Canadian Holiday Voyageurs – Canada Pavilion. 20-minute performances. Sundays through Saturdays 11:45 AM, 12:45 PM, 1:40 PM, 3:05 PM, 4:10 PM, 4:55 PM and 6:10 PM
Santa Claus – The Odyssey Pavilion. 60-minute performances, Sundays through Saturdays
11:00 AM, 12:30 PM, 2:00 PM, 3:30 PM, 5:00 PM and 6:30 PM
Even if you can't stop to watch the Storytellers, take a look at their performance areas as you stroll by. Many have posted signs that describe their country's holiday traditions.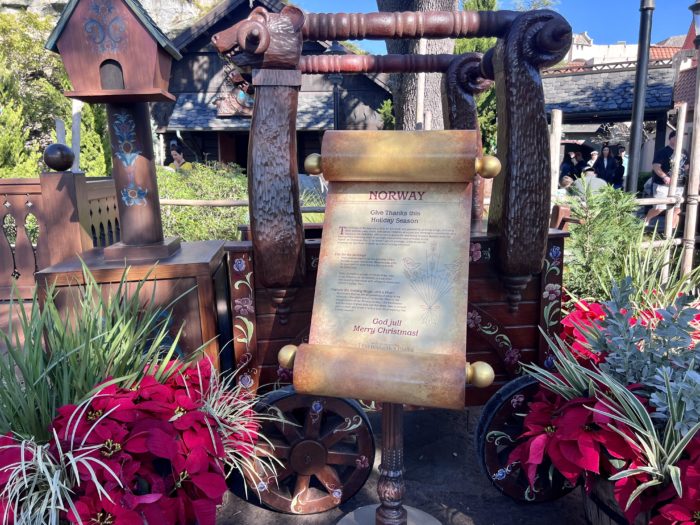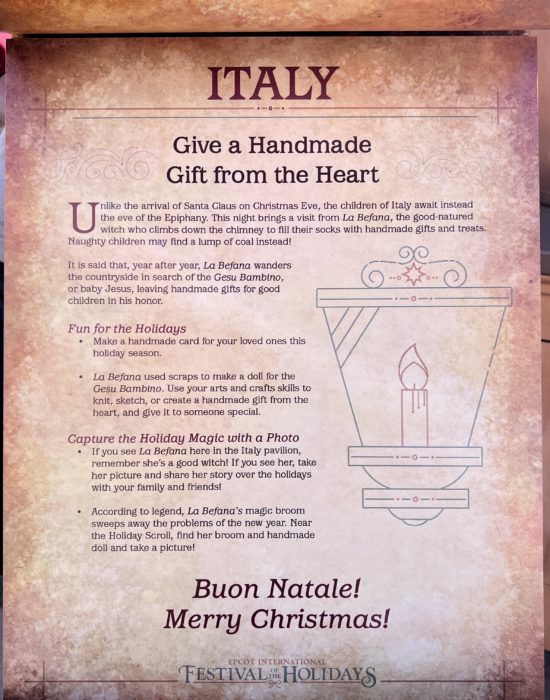 Park Decor
Look for Christmas trees, bunting, and festive lights throughout the parks. Some of our favorite elements are the holiday-themed topiaries and the decorations that coordinate with the overall themes of the World Showcase countries.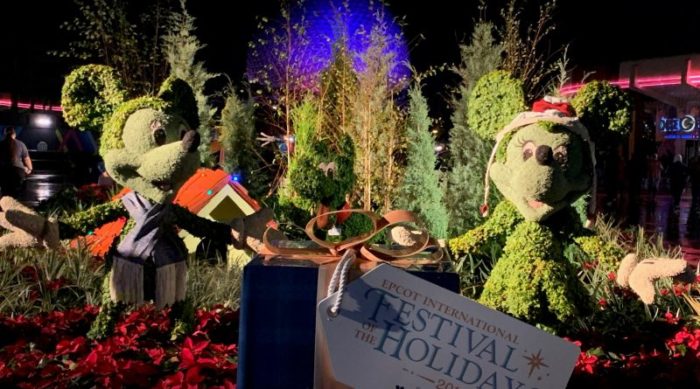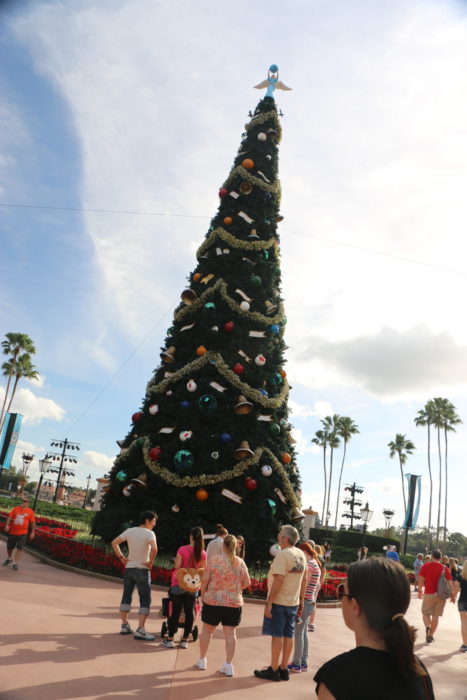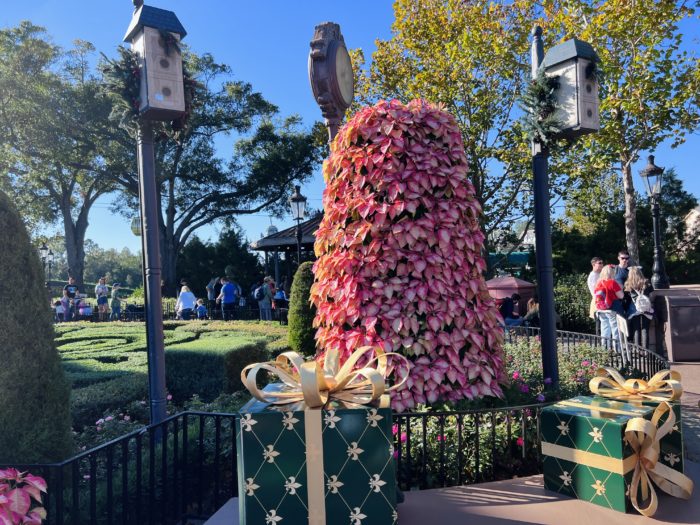 If you're at EPCOT later in the day, be sure to keep an eye on Spaceship Earth. She'll be turned into a giant light-up ornament at night!
Outdoor Kitchens (aka Food Booths)
Check out the full menus for the Festival of the Holidays food booths.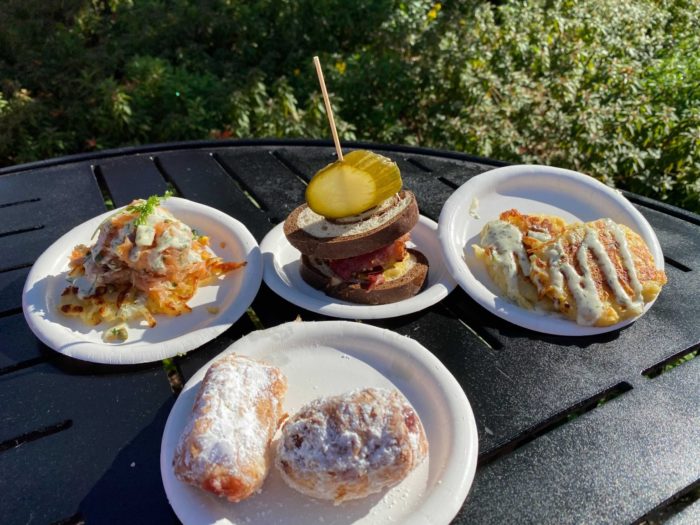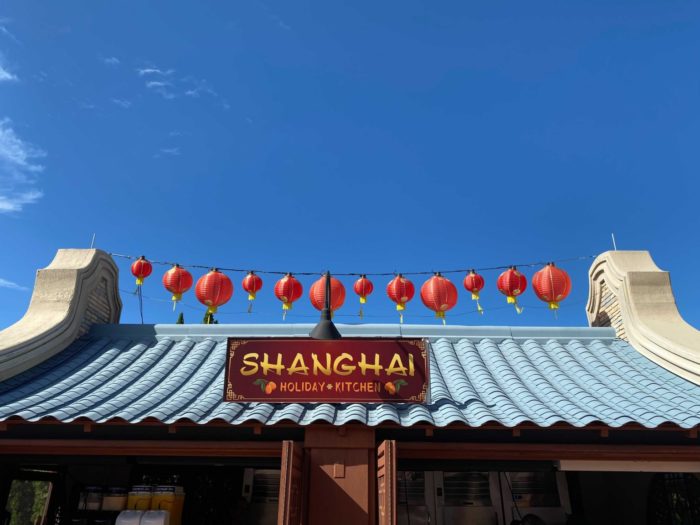 Some of our favorites from last year were the slow-roasted turkey (American Holiday Table), the cheese fondue in a bread bowl (Bavarian Holiday Kitchen), and the pastrami on rye (L'Chaim Holiday Kitchen).
To see how this season's food items fare, follow along with Chrissy and Bethany on the TouringPlans Instagram feed.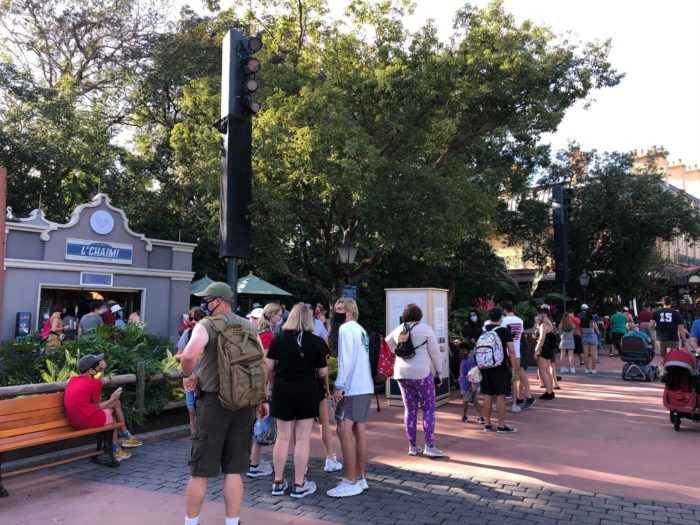 Another fun foodie activity during the Festival is the Holiday Cookie Stroll.
Purchase 5 cookies from any of the official cookie stroll locations featured in the Festival Passport (available at the park entrances) — and be sure to collect a matching stamp for each cookie purchased. Once you've collected 5 stamps, bring the stamped Passport to the Holiday Sweets & Treats booth to receive a specialty treat.
This activity is available for all ages and can be completed any time between the beginning of the Festival and December 30, 2022.
The acceptable menu items and locations are:
Nochebuena Cocina: Alfajores – Vanilla Shortbread Cookie with Dulce de Leche and Coconut
Yukon Holiday Kitchen: Snickers-Doodle Cookie
L'Chaim! Holiday Kitchen: Black and White Cookie (plant-based)
American Holiday Table: Chocolate Crinkle Cookie
Bavaria Holiday Kitchen: Linzer Cookie
Holiday Hearth Desserts: Gingerbread Cookie
Sunshine Seasons: M&M's® Sugar Cookie
Connections Café: Sugar Cookie
Merchandise
There will be a few merchandise items marked as holiday festival exclusives, but most guests will be focusing on the general Christmas merchandise that is available throughout all the WDW parks as well as on shopDisney.com and at some Disney stores in other locations. (I visited both Walt Disney World and the flagship Disney Store in Times Square, NYC, in mid-November and many of the holiday merchandise items were identical.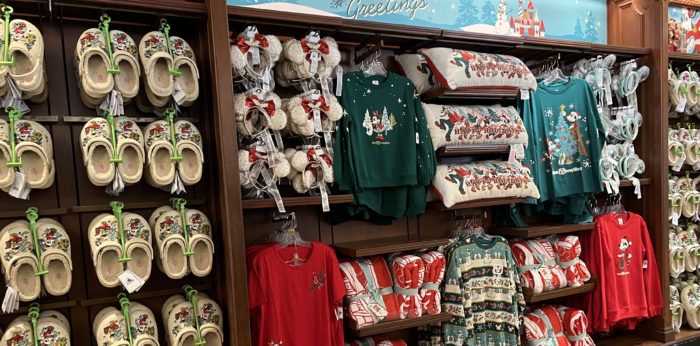 And don't forget that the Germany pavilion has a fun selection of holiday merchandise available year round.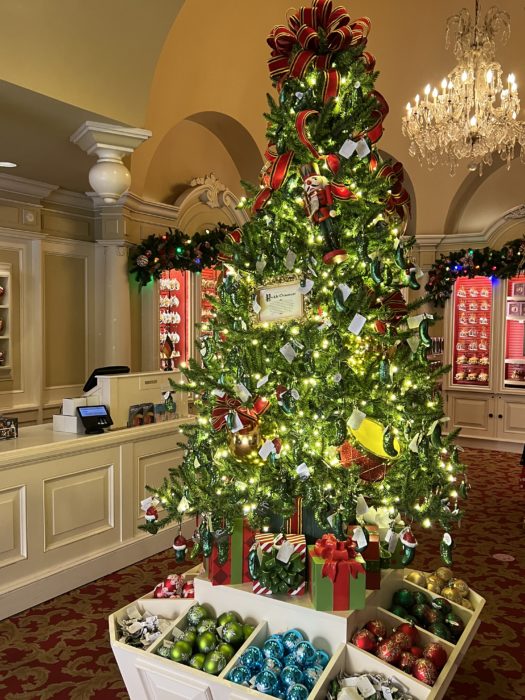 Let us know what you're most looking forward to this year!