First Look at Epcot's New Redesign
Tonight, Disney shared with us a brand new updated look at what Epcot will look like when the theme park is finished being overhauled. When the work is completed, Epcot will be unified with four neighborhoods that take guests to new destinations where the real is made fantastic in a celebration of curiosity, hands-on wonder and the magic of possibility.
One thing is for certain, the park certainly looks a lot different. Especially in the middle section.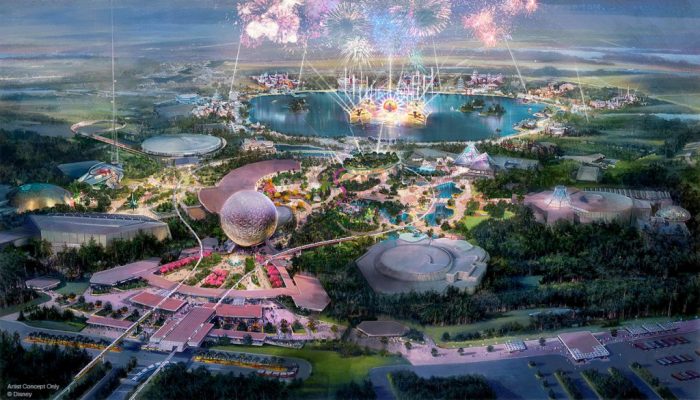 We also got our first look at the brand new logo design for Epcot, which you can see in the header.
Disney also released information about a brand new attraction coming to the park called Journey to Water and it will be themed around Moana.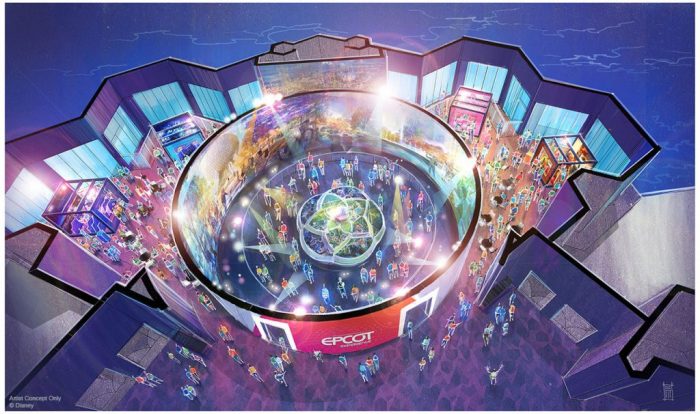 Finally, they shared information about what we can expect to experience with the newly updated Odyssey Events Pavilion. Called Walt Disney Imagineering presents the Epcot Experience, inside Guests will be able to discover  interactive exhibits that allow you to step inside the innovation, energy and excitement of the upcoming park overhaul, as well as see some never-before-revealed details of Epcot's transformation. The doors of this new exhibit open on October 1.
Stay tuned to the blog throughout this D23 Expo weekend, as there will be a lot more information shared about all the changes coming to Epcot.