Our D23 Parks Panel Wish List
From leaked images to rumors supported by insider Disney Bus Driver knowledge, lots of speculation always comes out before the Disney Parks, Experiences, and Products panel on the last day of the D23 fan convention in Anaheim. And of course as official things are announced, we'll be covering them. But part of the fun before this event is guessing what could be. Like a child shaking a box on Christmas Eve in the hopes that there's a cool toy inside, it's fun to think about what might be. Here, then, is a wish list of what we'd like to see. Some of these items have been suggested as rumors elsewhere–others are things that have, to the best of our knowledge, never been suggested but would be really cool if Disney execs happen to read this.
We'll start off with…
Walt Disney World, Magic Kingdom
A nighttime parade — this one comes up as a rumor frequently, because there does feel like something is missing in the evenings. That said, I'd rate this one as unlikely. With attendance up, the parks are crowded in the evenings, and having witnessed people frequently stepping in front of parade vehicles in the day to do selfies, I don't think Disney wants the liability.
Refreshing classic attractions — With WDW's 50th anniversary coming up, we'd love to see some classic attractions get some love. What about changing up the last scene in the Carousel of Progress? Wouldn't a new 50th anniversary show for Country Bear Jamboree or Enchanted Tiki Room be cool? What we're likely to get is limited-edition merchandise, however.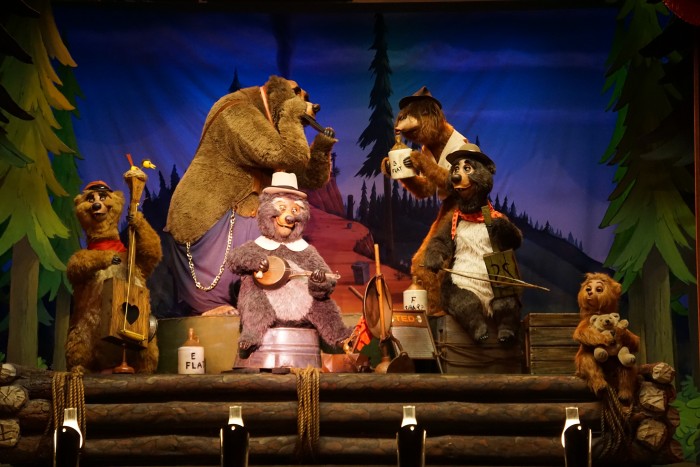 Reveal of concept art for 50th anniversary festivities — I wouldn't be surprised if there's some reveal about plans for the theme or decorations for the 50th. Please, Disney… we'll happily take a 50th anniversary cupcake over turning the castle into a cake again!
A replacement for the Electric Water Pageant — Please, don't hate the messenger if this one comes true. With the construction on the walkway from the Grand Floridian to Magic Kingdom, it presents some logistical issues getting the floats for the Electric Water Pageant out if there's no bridge. One solution? A totally new show. What about a drone show that flies around to the resorts with piped-in music on the beach? It performs the same sort of function but would be much more modern tech and infinitely adaptable for seasonal special versions, too.
Previously, a theater was announced for the Main Street area. It will be interesting to see if that gets mentioned at this D23 or if that has quietly been filed away.
Walt Disney World, Epcot
From early snippets appearing last night, this will be the packed part of the presentations. Discussions of the new entrance area, Space restaurant, Play pavilion, Guardians of the Galaxy roller coaster, Remy's Ratatouille Adventure, and new nighttime show will come about, but of course the big news overnight was the new Moana attraction.
New country for World Showcase — This is another one that comes up over and over again. It's been a long time since a country has been added to World Showcase, and there's plenty of hot contenders. If there's such a thing as Disney bookies, they'd be placing good money that Brazil will be joining World Showcase. (A possible runner-up in the betting pool would be India.) Sadly, no matter what country would get the nod, they're also putting money on the idea that it would be a pavilion without a ride — just dining options and merchandise.
Additions to current World Showcase countries — Buzz has built for many years about adding a Mary Poppins-themed attraction to the UK. Personally, I'd love to see this. I think it could be a great family-friendly option, but part of me would like to see it as a tribute to all British literature that has influenced Disney storytelling over the years. There likely will be reiterations about changes coming to the films in other countries, including changes in Canada, China, and France.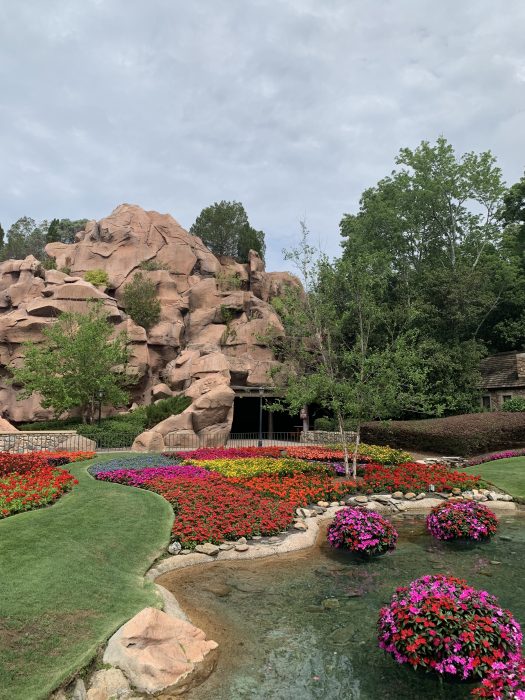 A World Showcase parade — Yes, this is 100% wishful thinking on my part, but I would love to see a new parade come to World Showcase.
Refreshing Spaceship Earth and Living with the Land — Although Living with the Land has seen some minor changes lately, it still really needs some more TLC. Same is true with Spaceship Earth. I doubt that they'd take out both at the same time, but maybe some plans for the future.
Imagination Pavilion Redo — If there's a whispering campaign for Epcot, it centers around the Imagination Pavilion. Most of the other pavilions have had something done with them, and putting in the Pixar Film Festival isn't exactly a massive draw. Concept art at the media event shows that the pavilion appears to be safe, and the jumping fountains would be a great match with the Moana attraction. But what else is in store…?
Walt Disney World, Disney's Hollywood Studios
Rise of the Resistance — Details about Galaxy's Edge's headliner attraction need to build some hype. Ideally, we'll see some big reveals.
Star Wars Weekends Returns — Because of the potential for underwhelming crowds akin to what was seen at Disneyland, one way to fill the parks would be to bring back Star Wars Weekends. If this is announced at D23, I expect that means Disney execs are nervous about next week's grand opening.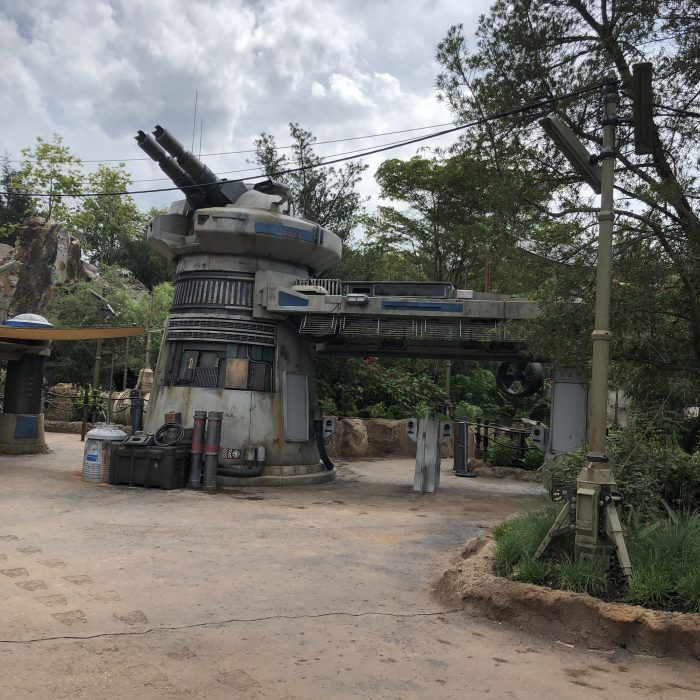 Runaway Railway — Although it has been previously announced, I would be shocked if we don't see more details now.
Star Wars Hotel — Speaking of trains, the Star Wars hype train will almost certainly make a stop here. The media event displayed a model of the Halycon, the cruiser that will be your "transport" to and from Batuu during your multi-night stay.
New Fantasmic — Let's face it, Fantasmic needs an update at Walt Disney World.
Walt Disney World, Animal Kingdom
New Pandora Attraction — Savvy Google Maps people have done all sorts of drawings and diagrams to show how another attraction could fit in Pandora. Although I don't think it would be announced any time soon, I wouldn't object!
New Land — From penguins in Antartica to a thrilling ride through the Australian outback, hope springs eternal for a new land at Animal Kingdom.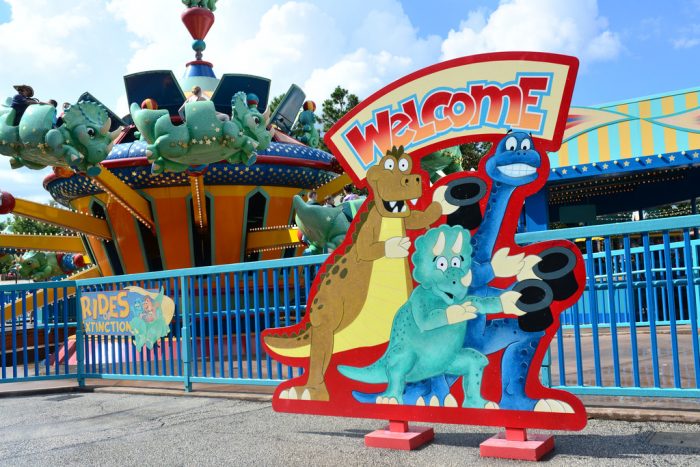 Major Shakeup in Dinoland USA — With the ongoing "maintenance issues" for Primeval Whirl, and the overall meh sentiment for Dinoland USA, is it time for this land to go extinct?
Walt Disney World, Disney Springs 
NBA Experience — If nothing more, there should be mention of this newly opened locale, because if Disney doesn't talk about it, who will?
Cirque du Soleil — Anyone remember this still exists? Anyone still interested?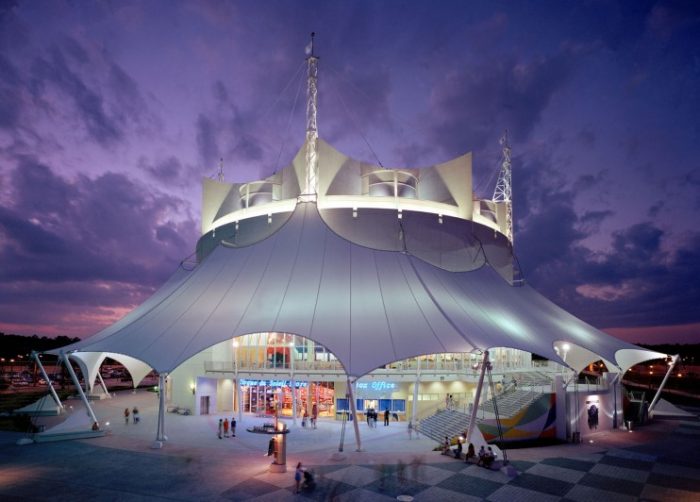 Disney Springs Food Festival — There's so many great dining experiences at Disney Springs. A food festival feels like a natural fit.
Disneyland and Disney's California Adventure
Marvel — If nothing more, to try and bury some of the Spider-Man conflict with Sony, Disney's going to make some news about what they can do with Marvel in the parks. Expect lots of hype about the new Marvel Land, revealed overnight to be called Avengers Campus.
New Nighttime Parade — Disneyland gets all the awesome evening parades, and yet, they can always ask for more…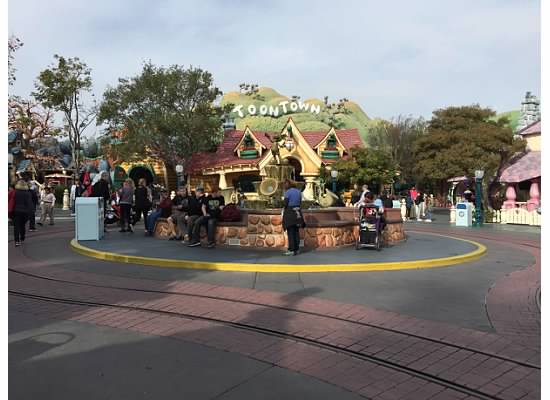 Toontown Redo — With Mickey and Minnie's Runaway Railway coming to Disneyland, can we also get some DuckTales tie-ins as part of a Toontown Redo? Woo-oo.
Disney Cruise Line
New Ship Name — Could we get the first name of the "Triton" class ships? Would it actually be the Disney Triton? I think it's probably too soon for the announcement of booking windows opening soon, but I wouldn't turn it down! A sizzle reel about what to expect on the new ships or an abundance of concept art would also be welcome.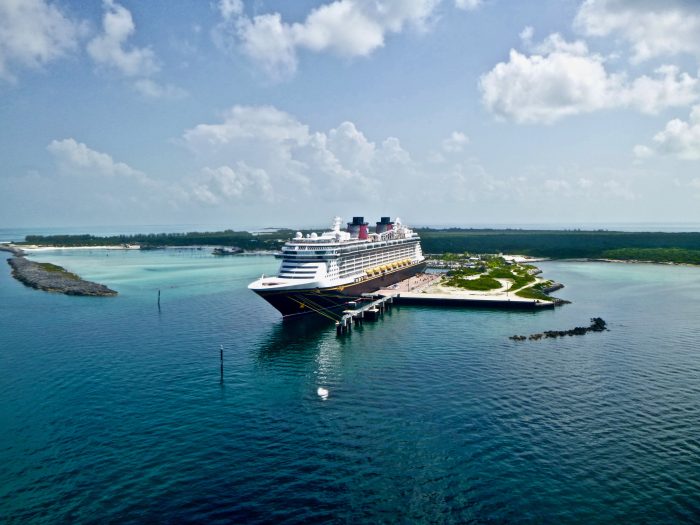 Details about Disney's New Private Island — With the acquisition of the Lighthouse Point area, it would be neat to see something akin to Royal Caribbean's Perfect Day at CocoCay announced for Disney Cruise Line.
Again, keep in mind that some of these are wishful thinking and some are well-loved rumors, but none are based on any sort of insider information. Still, isn't wishing a lot of fun?
What are some of your wishes for announcements at D23? Let us know in the comments.