Official Name of the Star Wars Hotel Released
During the D23 media preview, we officially got the name of the Star Wars Hotel, which was announced at the last D23 Expo.
The new incredibly immersive hotel will be called Star Wars: Galactic Starcruiser. Other names that will be important to the story is the name of the ship, which is called the Halcyon, which is owned by the Chadrila Star Line.
This resort will be a first of its kind and will completely immerse Guests into the Star Wars story. During your experience, Guests will take part in a multiday Stars Wars adventure by boarding a starship. (That would be the Halcyon.)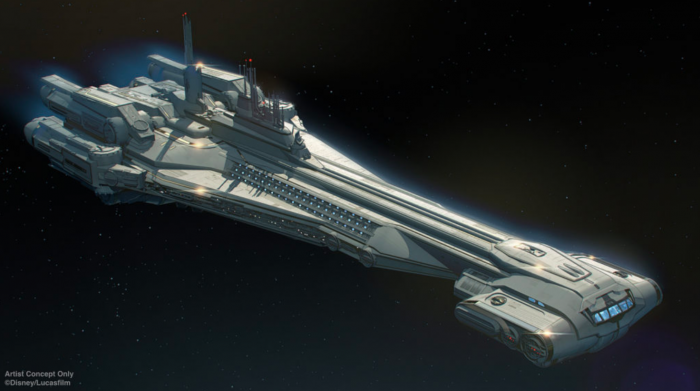 During your stay, Guests will experience characters and stories that unfold all around them during a voyage through the galaxy. At the resort, Guests will immediately become active citizens of the galaxy and will have the opportunity to dress up to play the part.
Star Wars: Galactic Starcruiser will be a luxury resort that meets adventure in a galaxy far, far away. Stay tuned to the blog as I am sure more details will be released about the hotel this weekend during the D23 Expo.