Five Prep Steps for Your Cell Phone Before Your Vacation
Cell phones are a part of everyday life, and they come along with us on our vacations — sometimes even when our families don'!
There's a few steps you should do before your vacation to make the most of your cell phone.
Clear out space on your phone.
The last thing you want is a magical moment to happen and your cell phone to be out of storage space. Back up old photos and videos, clear out apps you're not using, clear out old text messages and voicemails. (If someone's trying to leave you a voicemail and you have too many in your account, apparently you can't receive more–speaking from personal experience!)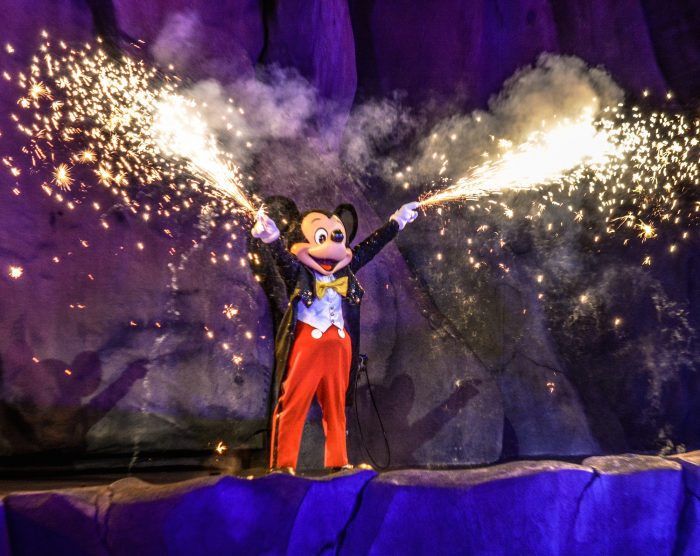 Download apps.
Of course we suggest having our Lines app on your phone for everything from menus to live chat for in-park questions to recommendations of when to visit attractions for the least amount of wait to attraction closures. It is also important to have the My Disney Experience app to manage your FastPass reservations, make dining reservations and more. The Play Disney Parks app is also a good one to have, especially if you're planning to visit Galaxy's Edge. A weather app is a must, and if you're driving, we have recommendations.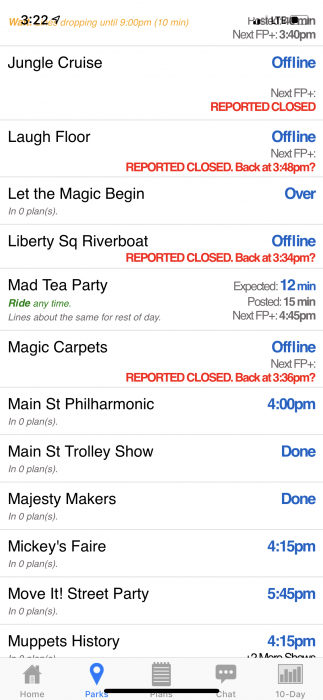 Figure out a battery backup.
If you're using these apps, you'll go through battery power within the day. Bringing a battery charger can make sure you always have your phone at the ready and don't have to spend important park time looking for a random outlet somewhere (and then waiting to charge). We have some recommendations on our TouringPlans Amazon store.
Set up a way to back up your photos daily.
The unthinkable can happen with phones–it could get lost, broken, or just up and die on you while on your trip. If possible, have a way to back up your photos on a daily basis so that if something happens on the last day, you don't lose all of your vacation memories. I use both Dropbox and iCloud to back up my phone, but see what works best for you.
Figure out your phone's weather plan.
Phones are so much better now than they were years ago about being able to handle getting wet and exposure to the elements, but Florida rainstorms can be no joke–and pool time doesn't always mean you want to leave your phone behind. Come up with a solution that works best for you to keep your phone dry. I personally love my Joto case, because it allows me to wear my phone while I'm in the pool, but sometimes just a plastic zip-top bag shoved into a pocket does the trick for unexpected downpours.
Got any other pre-trip cell phone tips? Maybe a favorite product that you rely on to keep your cell phone functioning in peak performance? Let us know your best cell phone advice in the comments.