Five Surprising Elements in Epcot Forever
We Disney fans have had some time to process our thoughts on Epcot Forever, and there are varying views on this temporary show. There are some surprising elements incorporated throughout. Despite its name, Epcot Forever isn't going to last forever. It feels more substantial than what I imagined a temporary show would offer, but any Epcot fan can tell it is indeed temporary and in fact, an attempt at a grief coping mechanism for the loss of Epcot's true vision. It's enjoyable, not spectacular, and surprised me in many ways.
Children as Narrators
Gone is the mystic voice of late actor Russel Means. Now we have children welcoming us over the park's audio and singing throughout the show. It immediately felt like Magic Kingdom meets Epcot, which is perhaps where the park is headed. It is unexpected for the park that many consider to be "for the adults" and I suppose that might be the idea. The more I watch "Epcot Forever" the more it feels like Epcot's version of "Wishes" (the previous version of Magic Kingdom's fireworks). I have found myself holding back from singing along in my best high-pitched voice "And all our wishessssss, will come truuuuue."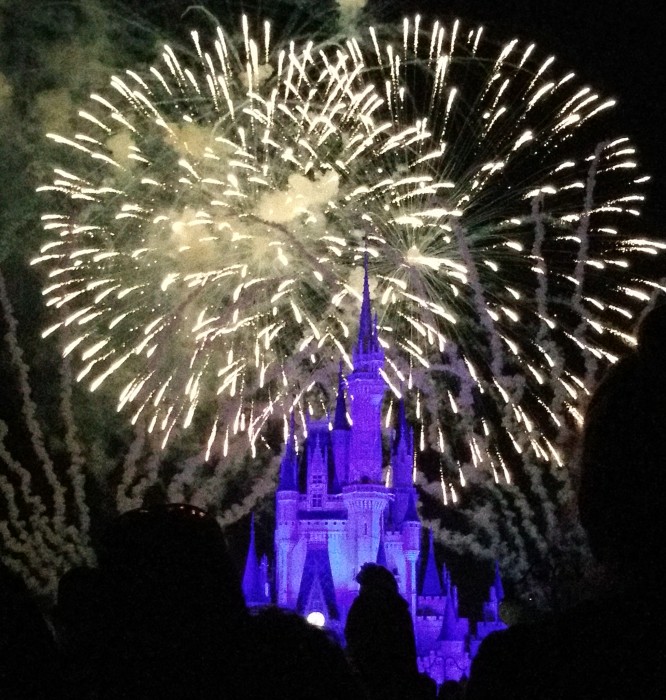 That Walt Disney Audio Clip
The moment I heard the audio clip of Walt Disney talking about Epcot, I felt delight, immediately followed by anger. It reminded me, and many others, of Disneyland's "Remember Dreams Come True" fireworks show. Except in that case the fireworks show wasn't marking the death of the park's original vision and the ushering in of a new era. It's the first time that I can recall a Walt Disney World nighttime spectacular acting as a tribute to the theme park itself (aside from special and private events).
As much as I get emotional whenever Walt Disney audio or video clips are plugged into Disney attractions or shows, it feels odd in Epcot Forever. Walt's voice proudly announces the innovative world of EPCOT, in a show that is a band aid made to bridge the gap between what was left of Epcot's original vision and what will become the Disney character filled Epcot of tomorrow.
Old-School Epcot Music
In the advertising leading to its debut, it was clear that Epcot Forever would pull on the heartstrings of those that experienced Epcot in the 80s and 90s. We are generally the most die-hard of Epcot fans because we experienced the park in its mostly original state, and what will most likely be the era at which the park was held closest to its original vision.
I wasn't prepared for just how much old school Epcot music is in Epcot Forever. The hits just keep on coming. This show reminded me just how many songs once filled Epcot. Practically every attraction had its own song. So perhaps the way EPCOT Center showcased the wonders of the world aided by a symphony of music is a similar way that Disney characters will be the aid in the new version of Epcot. The music features re-recorded and somewhat modernized versions of the songs with new vocal performers and an orchestra. This mashup in itself makes Epcot Forever worth a watch.
For those needing a little help recognizing the music in the show, here is a breakdown of each song featured in the show and what attraction it hails from.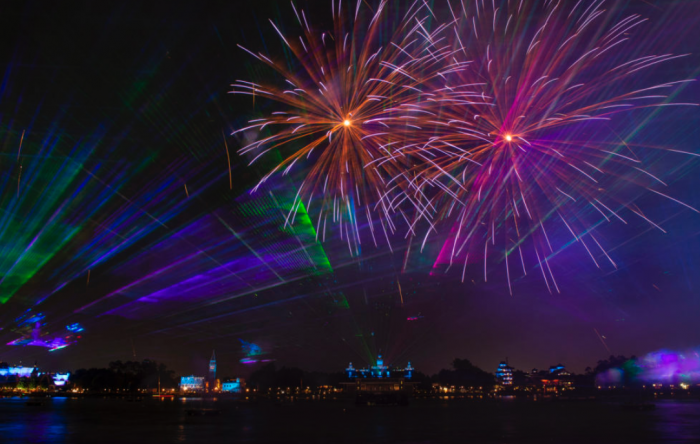 In order of appearance:
Epcot Main Entrance Loop weaves throughout the show

"One Little Spark" from the original Journey Into Imagination attraction circa 1983

"We've Just Begun to Dream" from EPCOT Center original music circa 1982

"New Horizons (If We Can Dream It)" from Horizons attraction circa 1983

"Universe of Energy" from the original Universe of Energy attraction circa 1982

"Listen to the Land" from the original Listen to the Land attraction circa 1982, now the Living with the Land attraction (instrumental with a "New Horizons" reprise)

"Soarin'" instrumental score from the original Soarin' circa 2005

"Magic Journeys" from Magic Journeys attraction circa 1982 

"Tomorrow"s Child" from the Spaceship Earth attraction circa 1986

"One Little Spark" reprise (final of the song)

"Making Memories" from Magic Journeys attraction pre-show circa 1982

"Veggie Veggie Fruit Fruit" from Kitchen Kabaret attraction circa 1982

"It's Fun to be Free" from World of Motion attraction circa 1982

"Tapestry of Nations" (the meyla weyla song) from Tapestry of Nations parade and IllumiNations:Reflections of Earth circa 1999

"Golden Dreams" from American Adventure circa 1982, though the version of the song is from the 1993 update

"Celebrate the Future" from Epcot's Millennium Celebration circa 1999 

"One Little Spark" reprise followed by…. 

"A Whole New World" from the motion picture "Aladdin" 
A Whole New World 
The use of "A Whole New World" as the finale feels…. off. And yet, it makes sense in that Epcot Forever is meant to wean us off of the last remaining scraps of original Epcot and prepare us for the Walt Disney Pictures Presents Epcot era of Disney characters at every attraction.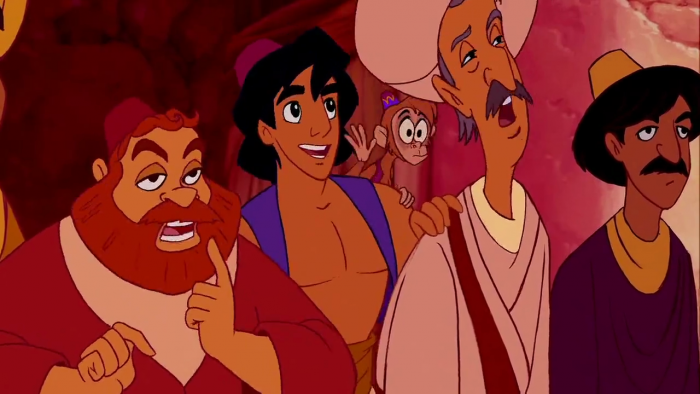 Why is this such a big deal for so many of us? Well for me, it's because I believe the original EPCOT Center showcased how amazing science is and what the future could be, without resorting to cheap 3-D tricks, I mean, without resorting to Disney characters. It was intrinsic. And that made it all the more rewarding. Plus, the Aladdin characters being shoehorned into Morocco has long been a point of contention for me because Aladdin takes place in the fictional world of Agrabah, not the actual world of Morocco. 
In the end we fans have to accept that Walt Disney World is bigger than us. The vast majority of guests, don't much care about original Epcot. I don't necessarily agree with the new direction of Epcot, but from my experience of working in the park, most guests are probably going to enjoy new Epcot more. 
IllumiNations: Reflections of Earth Elements
I don't believe many people assumed the beloved torches around World Showcase lagoon would be incorporated. Then again, it's not like they disappeared overnight – though maybe cast members should keep an eye out at Property Control in the future? When the torches come on and that meyla weyla chant follows, goosebumps cover my arms.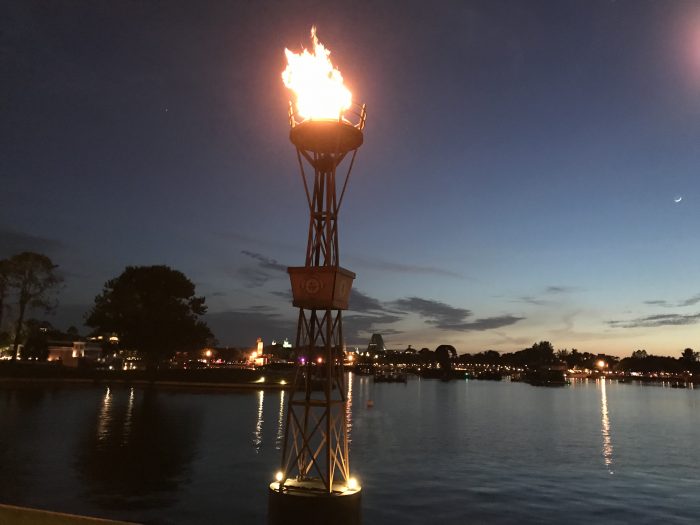 Perhaps the biggest surprise for me is the use of the shooting star cannons in the finale that were a staple of the finale of IllumiNations. This effect is one of the most impactful so it is good to see it live on, for now, in Epcot Forever. And yet, upon watching the show a few times now it almost feels like original Epcot gasping for one last breath of air before it is gone, forever. 
Were there aspects of Epcot Forever that you found surprising? Do you think the show will grow on you over time, or were you a big fan from the start? Let us know what you think in the comments.