Food and Wine Festival Booth Signs Begin Rolling Out
It's hard to believe, but the 2021 EPCOT International Food and Wine Festival starts THIS WEEK. As a result, signs are going up all around with menus, plus a few other things we're really excited to see. Here's what we spotted this weekend.
Menu Boards
It's taking a while, but menu boards are starting to make their appearance, and we're drooling already. A mix of new and old, with some fun takes, there's sure to be something for everyone. (Click on the image for a larger version.)
Unique Signs
In addition to the menu boards, there's signs up to help you navigate the festival, whether literally (with a map), or with flowcharts to help you find the perfect item to try.
Emile's Fromage Montage
Looking for a cheesy way to enjoy this year's festival? Emile's Fromage Montage encourages you to enjoy five different treats with cheese. Get your festival passport stamped for each one, and get a special treat for free! More cheese? Yes, please!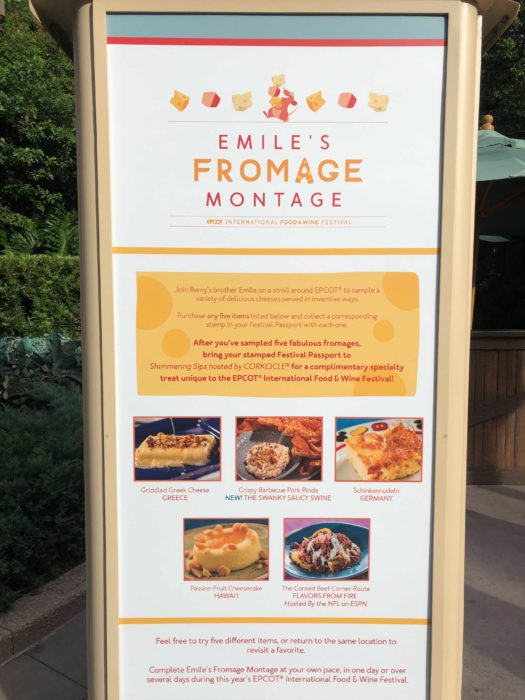 Odyssey Once Again Serving Food
The Odyssey is a great place to take a break from the heat, and we're still fans of The EPCOT Experience there. For a while, the Odyssey served food, and then didn't serve food. It's back now, and even though it's just a mishmash of snack foods instead of anything truly unique, we're happy to have it back again!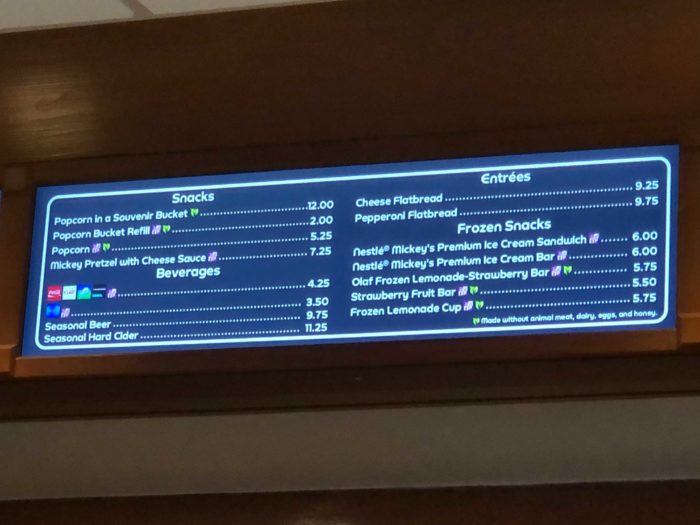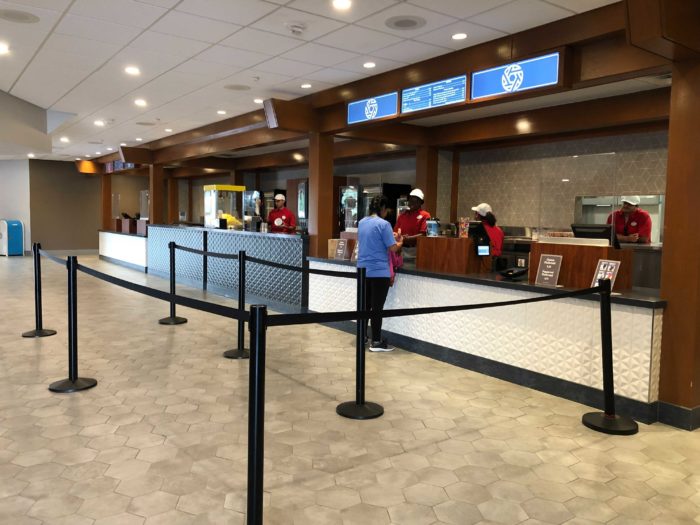 We'll be keeping you up-to-date for the start of Food and Wine Festival, but if there's any foods you want us to try, vote over at our Instagram Stories! (And make sure to follow along as we bring content live from the parks!)