SATURDAY SIX – The 6 Most Requested Hotel Rooms at Walt Disney World
This week's SATURDAY SIX takes a look at the MOST REQUESTED Hotel Rooms at WALT DISNEY WORLD!
TouringPlans offers a lot of features for its subscribers, and one of the more interesting options is the Automatic Room Request feature for those planning an onsite stay at Walt Disney World. Here's how it works: 30 days before you check in, TouringPlans will automatically send your specific room request to your Disney hotel. If Disney's systems are down, we'll keep trying until it's sent. We'll also send you a notification when your request has been received. That's one less thing you need to remember or worry about on your vacation, which is a good thing considering how much time you'll spend refreshing MyDisneyExperience looking for that elusive Slinky Dog FP+.
More than 145,000 families have already tried the Automatic Room Request feature, and while TouringPlans can't guarantee you'll get a specific room (neither can Disney), we're confident that this greatly increases your chance of having a fantastic hotel room.
How does the Room Request feature work? I'm glad you asked. The Automatic Room Request feature works with TouringPlans' Hotel Room Views – our collection of more than 30,000 photos showing the view from every Disney hotel room. (Here's an example from room 3303 at Disney's Animal Kingdom Lodge.) Once you find the room you want, click the link in the upper right corner to choose it for your trip: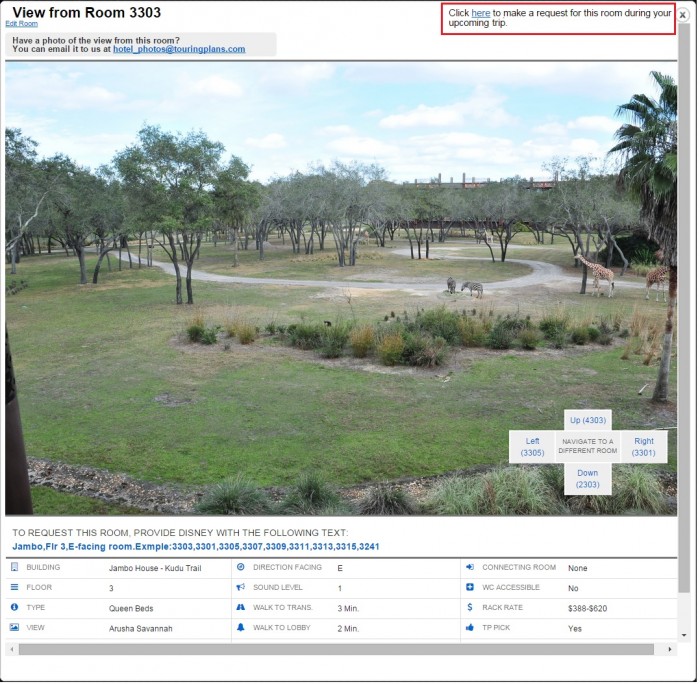 Finally, add in any special celebrations, such as birthdays or anniversaries, along with your name and reservation number for the fax: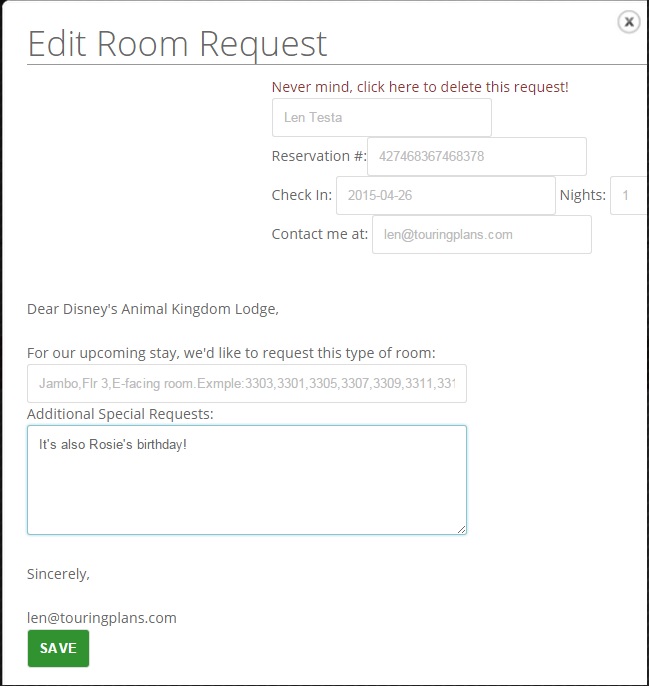 Now, no one loves staying onsite more than the SATURDAY SIX, but usually when we check into an onsite hotel we just take whatever room they give us. Today we're going to look at the MOST requested rooms from TouringPlans subscribers, savvy guests who have learned from experience what are the more desirable rooms. It's important to note that each one of the hotel rooms on this list is classified as "standard view," and with that in mind let's start it off with…
# 6 – Art of Animation room 7513 (246 requests)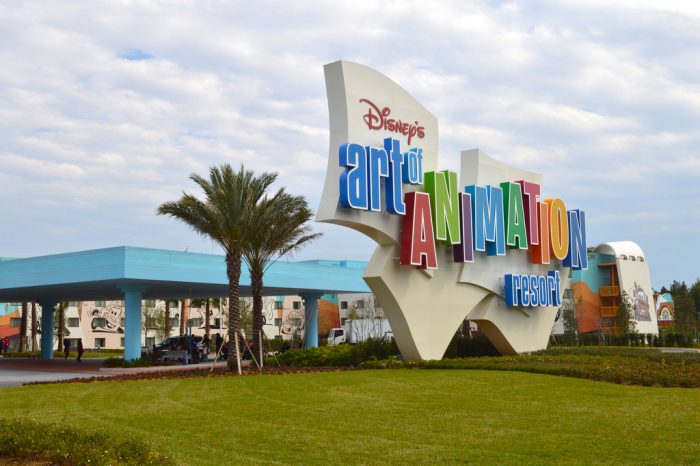 With incredibly detailed rooms, the wonderful Landscape of Flavors food court, and the giant Big Blue Pool, Disney's Art of Animation is one of our family's favorite hotels at WDW. While the Cars-themed "Radiator Springs" area is our personal favorite wing of the resort, our countdown starts off with a room in the Little Mermaid wing. In general, when it comes to room views in the Little Mermaid section, Building 7 (the one with Ursula in the front) is the one you want. Room 7513 is located on the first floor with a peaceful look out onto Hourglass Lake, and is a four-minute walk to the lobby. Be sure to take advantage of the Room View feature from TouringPlans, as it allows you to navigate easily to rooms nearby that are similar for some alternate choices.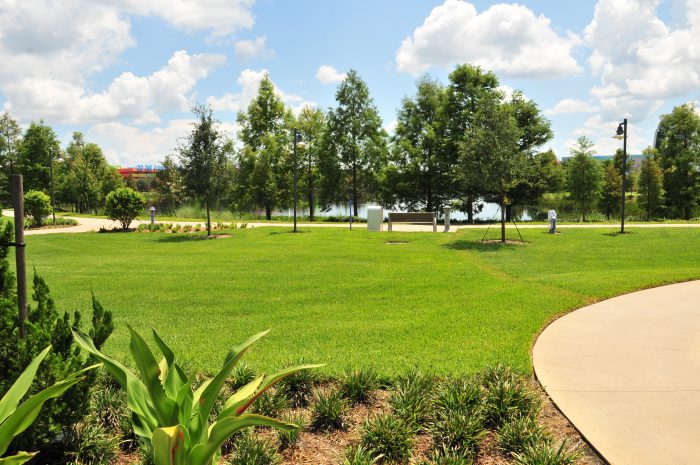 # 5 –  Caribbean Beach room 5264 (270 requests)
Caribbean Beach is nearing the end of a massive refurbishment that has slowly turned the resort into possibly our favorite Moderate at WDW. The Fuentes del Morro pool area was already among the best Disney has to offer, but now you also have the completely redone Old Port Royale, an added quick-service location with Spyglass Grill, and the Disney Skyliner transportation system.
Room 5264 is located in the Aruba section at Caribbean Beach, and this second floor room offers another serene view for a "standard view." Guests staying here have the new dining options (including Sebastian's Bistro and Centertown Market) and are walking distance to the nearby Riviera Skyliner station.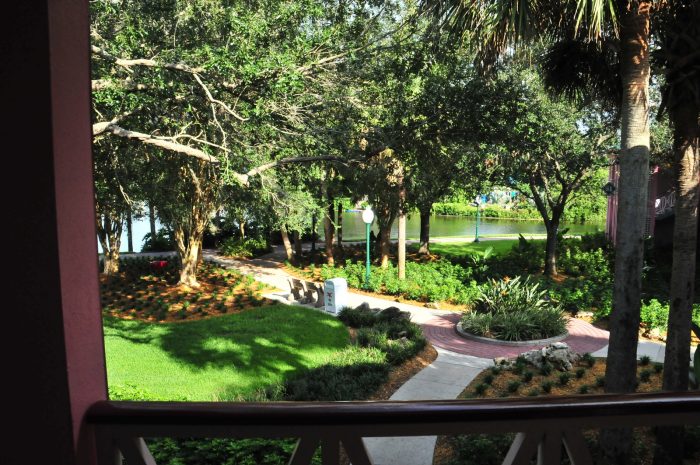 Disney Skyliner Riviera Resort and station. Caribbean Beach guests may also board at this station. Aruba is the closest "island". pic.twitter.com/hQhrwiFNoC

— bioreconstruct (@bioreconstruct) September 29, 2019
# 4 – Art of Animation room 7813 (272 requests)
Back to Art of Animation for our fourth room, and we're returning to the Little Mermaid area. The average guests is going to be drawn to the buildings with Ariel and King Triton in front of them, but it's Ursula's building with the best views of the bunch (and its not even close). Room 7813 is located on the fourth floor and has a great view of Hourglass Lake, the nearby Pop Century resort, as well as other wings of Art of Animation. The picture below shows the view pre-Skyliner, and TouringPlans is in the process of updating photos. From an artistic design, I personally think the Art of Animation/Pop Century Skyliner station is the best looking of all of them, and the overall kinetic energy that the moving gondolas bring just adds to the overall view.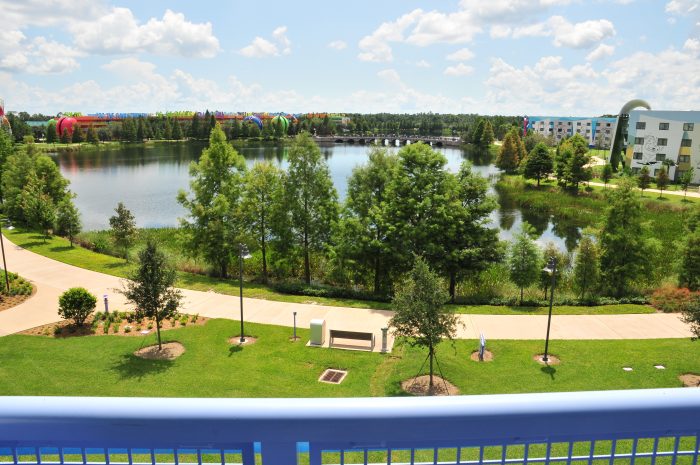 # 3 – Beach Club room 3681 (379 requests)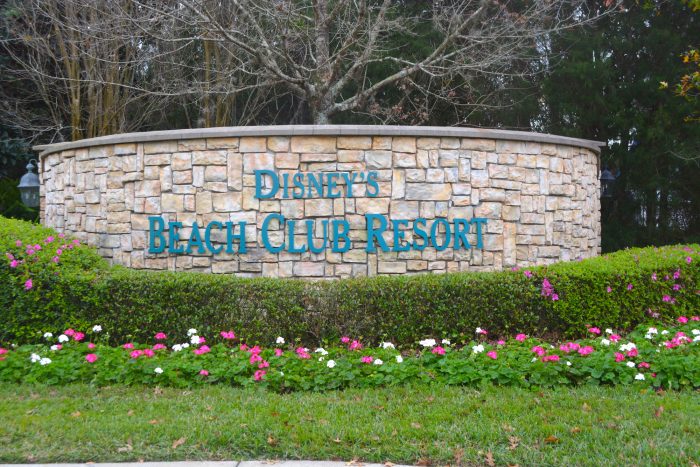 Time for our first room at a Disney deluxe, and it comes via the Beach Club. What's not to love about Beach Club? Located mere steps away from Epcot, guests staying at Beach Club have access to THE best pool at WDW with Stormalong Bay, get to indulge in one of the best family-friendly desserts on property with the Kitchen Sink Sundae at Beaches & Cream, and then work off those ice cream calories at one of the only gyms open 24 hours at Disney.
TouringPlans subscribers like the value of one room just a little bit more than the others though, with room 3681 being the most requested. With a three minute walk to the lobby, this room also offers guests the opportunity to enjoy a view of Stormalong Bay as they enjoy their room time.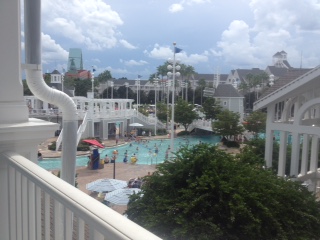 # 2 – Pop Century room 6113 (486 requests)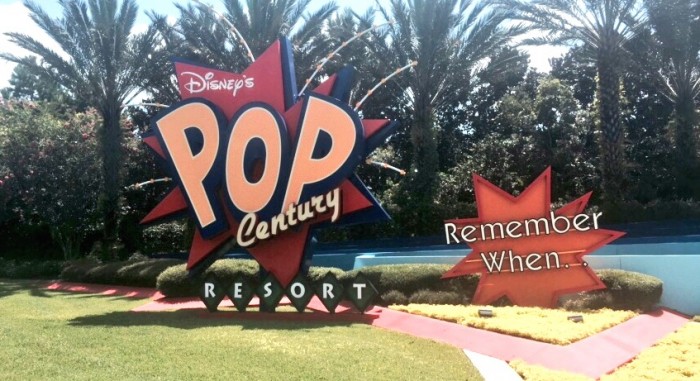 TouringPlans subscribers have several traits in common. They want to save time on their vacation, and they want to save money. Theme park vacations cost more money than ever, and getting the most bang for your buck is ideal. Pop Century is a big hit with many Disney fans, and not just for their iconic tie-dye cheesecake. You can get some good bargains at Pop, and the entire resort just got a massive upgrade when it joined the Disney Skyliner transportation system. Located on the first floor, Room 6113 is a favorite of many because it has a more relaxing feel compared to the rest of the resort.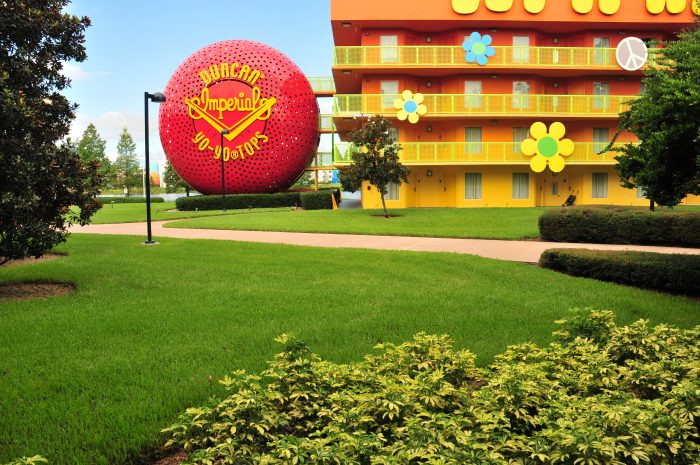 # 1 – The Polynesian room 3914 (1,004 requests)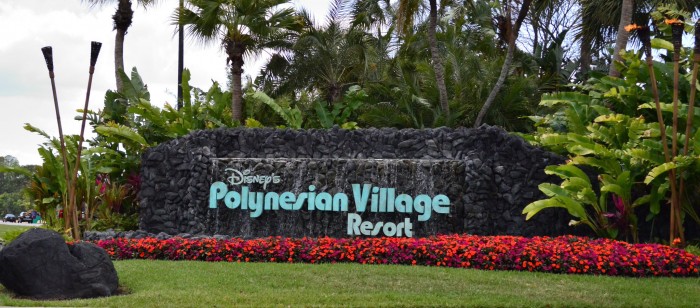 With the gorgeous South Pacific theming, the always popular 'Ohana restaurant, waterside bungalows facing Magic Kingdom, and the ability to get a Dole Whip, Disney's Polynesian Resort just may be pound for pound our all-time favorite Disney onsite resort. Many theme park and amusement parks offer onsite hotels, but none of them have anything that approaches the overall feeling you get at "The Poly."
Interestingly enough, the 4-room block of 3911, 3913, 3914, and 3915 have 1,549  room requests between them.

Honorable Mention – Pop Century room 5436 (241 requests)
Right outside the top six came another room at Pop Century. Similar to Art of Animation 7813 mentioned above, this fourth floor room at Pop gives guests a great birds-eye view of Hourglass Lake and the surrounding area. The view below is pre-Skyliner.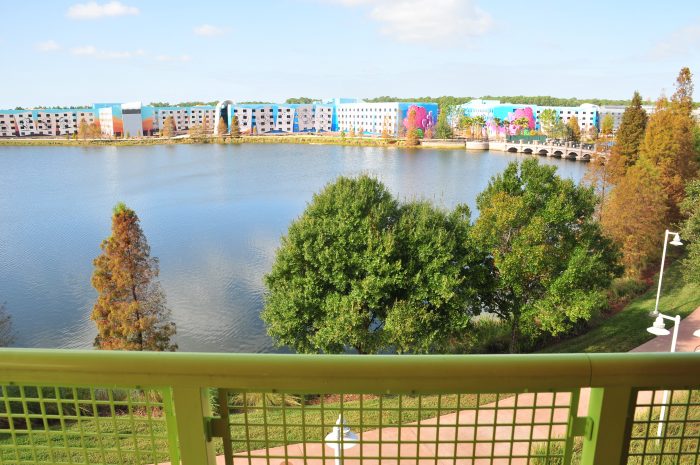 Double Secret Honorable Mention – Port Orleans Riverside room 9239 (219 requests)
A top ten finisher for requests was Port Orleans Riverside 9239. This is a Royal room with a lovely view of the river, having just a hint of the lobby area buildings in the distance. Personally I love being able to see the boats.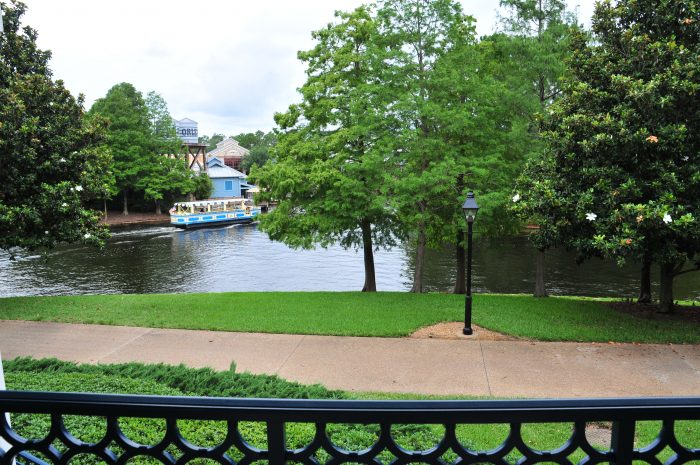 Most popular resorts for room requests.
1. Pop Century (14,193 requests)
2. Port Orleans Riverside (8,947 requests)
3. Polynesian (8,075 requests)
4. Art of Animation (6,587 requests)
5. Port Orleans French Quarter (5,710 request)
6. Animal Kingdom Lodge – Jambo House (5,647 requests)
Interesting to note the amount of requests made for French Quarter and The Poly, considering how relatively small they are in size compared to the other resorts. The most-requested room at POFQ is 4127 (191 requests), literally steps away from the lobby. The most-requested room at Jambo House is 3230 (181 requests) with a great savannah view.
And the LEAST REQUESTED hotel room at WDW remains…
That room at Pop Century that a guest threatened to turn into a meth lab
Ah 2015. The year that brought us Animal Kingdom poop snacks, a guy trying to climb the Mexico Pavilion, and the famous "wax been done" sign at The Poly. That would be an extremely high bar of craziness to top, but it happened. A guest staying Pop Century was upset at how long he was put on hold when calling the front desk. When he finally talked to a Cast Member, he "joked" that he could have built a meth lab in the time he was on hold. For those keeping score, this was the first time in the history of mankind that "meth lab" was used as a measurement of time.
Long story short, Disney wasn't laughing. And neither was the guest after cops were called and he found himself on the wrong side of a trespass order.
You can read about all these stories – AND MORE – in the 2015 Annual Theme Park Turkey of the Year Awards. Remember, we're just one month away from the 2019 Turkeys!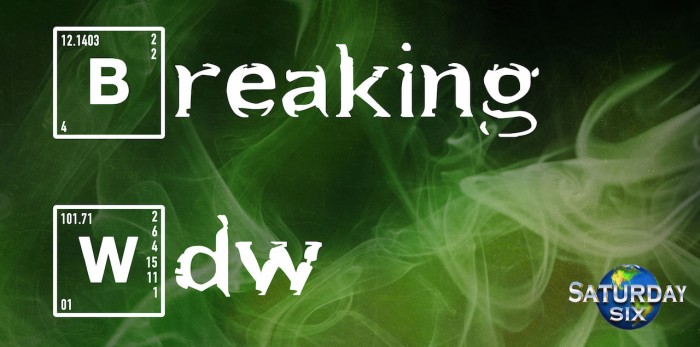 **Currently Automatic Room Request is only available to those with a Walt Disney World subscription to TouringPlans.com, and you must have a future "trip" to Disney World defined on your dashboard prior to making the request. Any questions? Head on over to TouringPlans Help.
So there you have it: The Six Most Requested Rooms at WDW! See you next weekend for the latest installment of the SATURDAY SIX, where we'll look at something fun from the world of Disney and Universal. If you enjoyed yourself, be sure to check out The Magic, The Memories, and Merch! articles, or, for your listening pleasure, check out the E-Ticket Report podcast. You can also follow Your Humble Author on Twitter (@derekburgan).
If you enjoyed this article, you will surely like the following: 
Six Reasons We Love "THE POLY"
Six Reasons We Love Disney's ART OF ANIMATION
Six Reasons We Love Disney's POP CENTURY
Special Thanks to The Elite Brandon Glover, the bio-est of all reconstructs @bioreconstruct, Captain Cruiseline Scott Sanders of the world famous Disney Cruise Line Blog, my personal protege Hunter "Elvey" Underwood, the SAT SIX Fun Squad of Parkscope Joe and Nick, hot shot Michael Carelli, and Hermione Granger's tutor Megan Stump for their invaluable assistance with this article. The SAT SIX is inspired each week by goofballs Aengus Mackenzie and LitemAndHyde and you Potterheads will  enjoy Meg's other blog work over at the Central Florida Slug Club.