Fun Stuff: More Party Treats Inspired by Disney World Restaurant Kids Desserts
I recently wrote about how the candy sushi served at Walt Disney World's California Grill became my go-to treat to make for parties. But that's not the only party treat I've made that was inspired by a trip to a Disney World restaurant.
Back in the glory days of Artist Point at Disney's Wilderness Lodge, the kids' meal dessert was a white chocolate puzzle and a sugar cookie served with colored frosting and a paintbrush. Artist Point. Art project dessert. Get it?
Here's what it looked like [second picture featuring the back of my oldest daughter who was in NO MOOD to be photographed that day].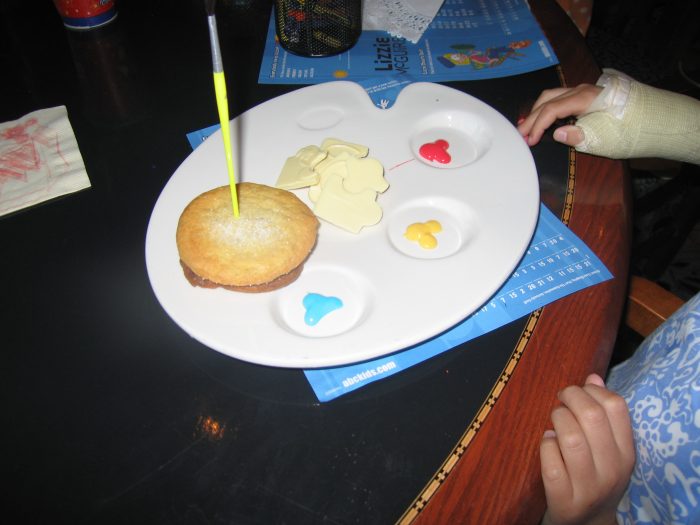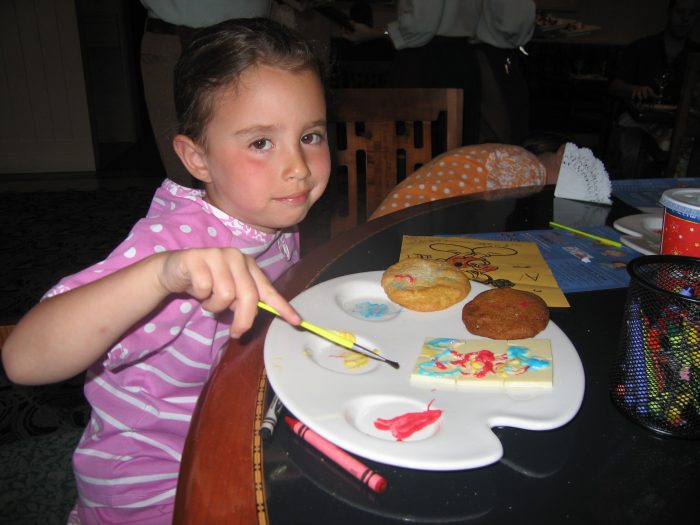 This interactive dessert was another instance when my family was so wowed by the Disney chefs' creativity that we wanted to replicate their work at home. We couldn't quite pull it together to make the chocolate puzzle (though this would be easy to do if you had the right mold). But making a paint-your-own cookie kit was an easy birthday party activity.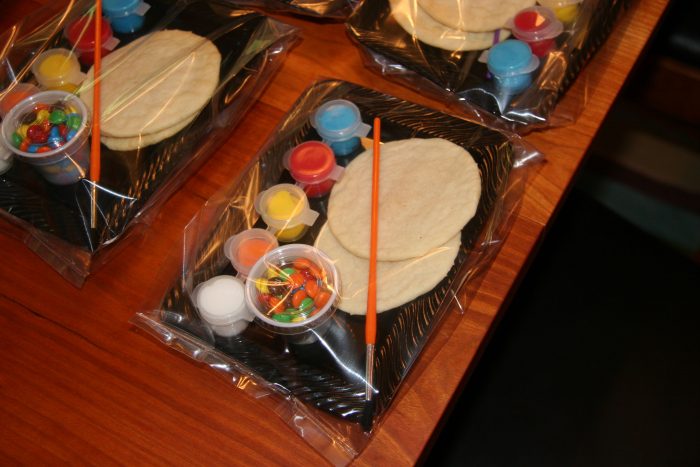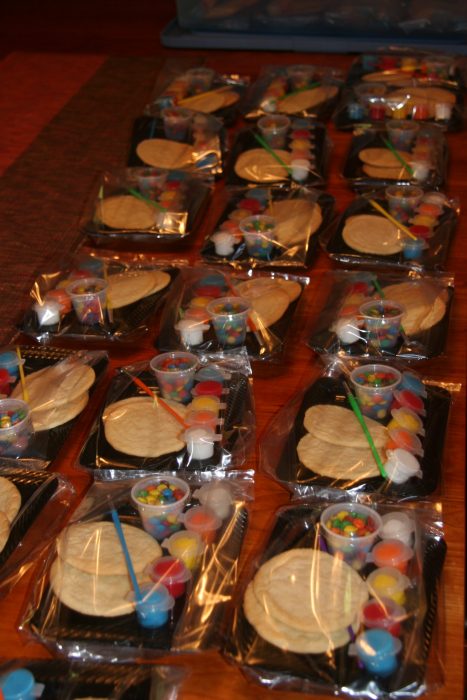 This is a visually appealing dessert that's simple to put together. The cookie base here is just Pillsbury slice n' bake sugar cookies; you could use any plain cookie of your choosing, even store bought. Empty paint pots are readily available from art supply stores or Amazon, as are new children's paintbrushes. Fill the paint pots with your favorite icing. Store-bought squeeze icing is easiest, but you could easily tint any buttercream to match the palette of your event. A portion cup of mini M&Ms or sprinkles adds to the design options.
The other party treat I stole the idea from Disney was based on the Animal Kingdom "Picnic in the Park" that was offered in 2009. My rendition is more of an homage than a faithful copy.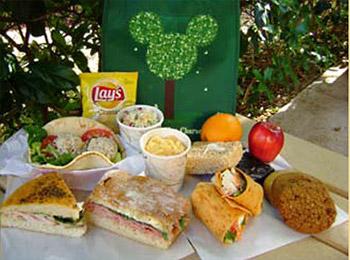 My dessert version of this was a "lunch box" of treats. The "grilled cheese sandwich" is store-bought pound cake that I cut into slices, lightly toasted in my regular toaster, and stuck together with orange-tinted frosting. The "fruit salad" is an assortment of fruit-shaped gummy candies (cherries, peaches, etc.). The "tomato soup" is a container of red Jell-O topped with a custom home-printed label. My daughters decorated the boxes with stickers of ants – like we were being invaded at a picnic. Again, this is super easy to put together; the oomph is in the presentation.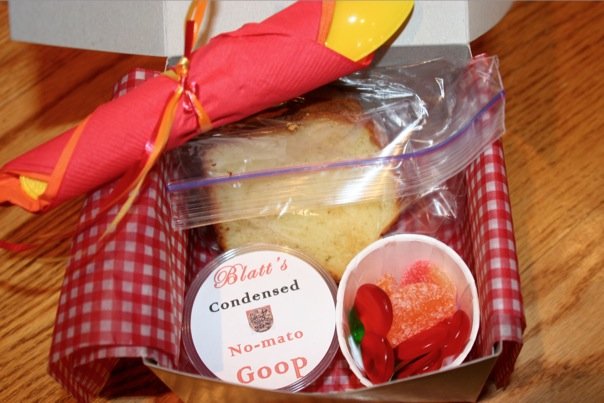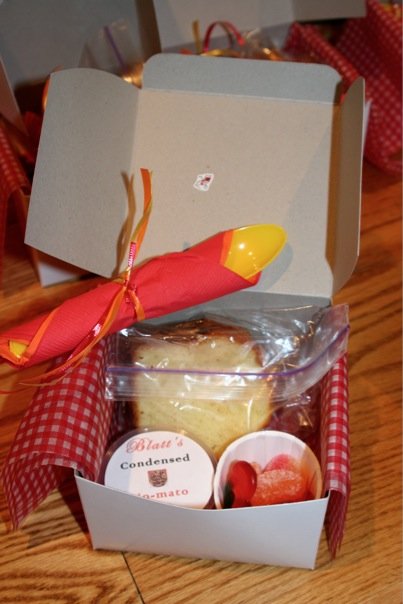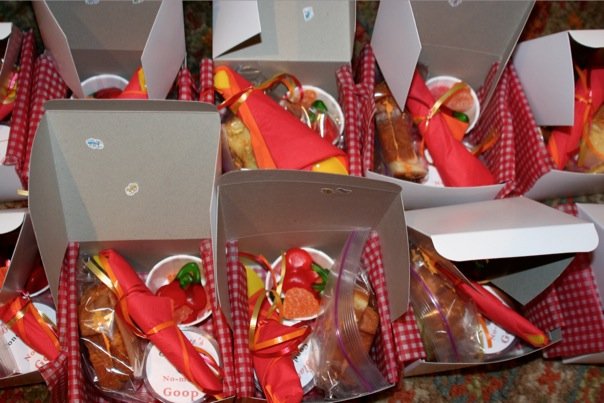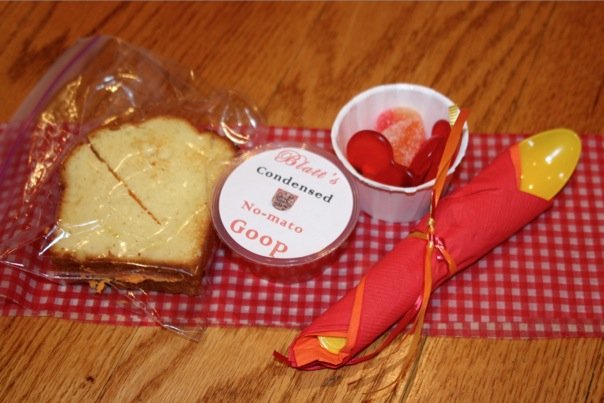 The other Disney restaurant dessert from that era that I almost turned into party treats was the kids' menu interactive s'mores from Jiko at Animal Kingdom Lodge. We were served two different versions of this, one with peanut butter which I suspect went away due to the increasing prevalence of nut allergies.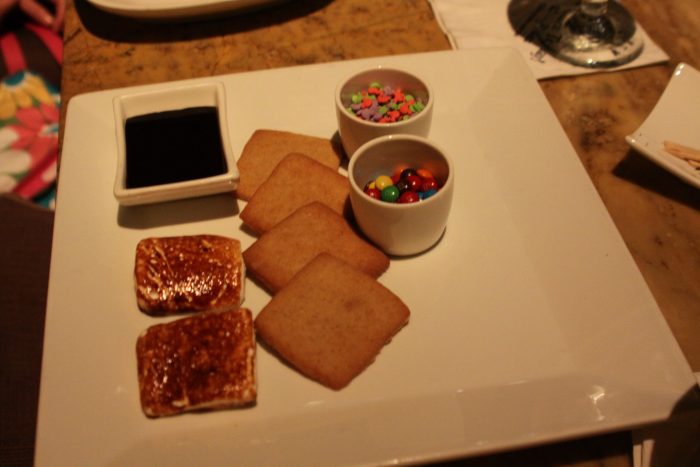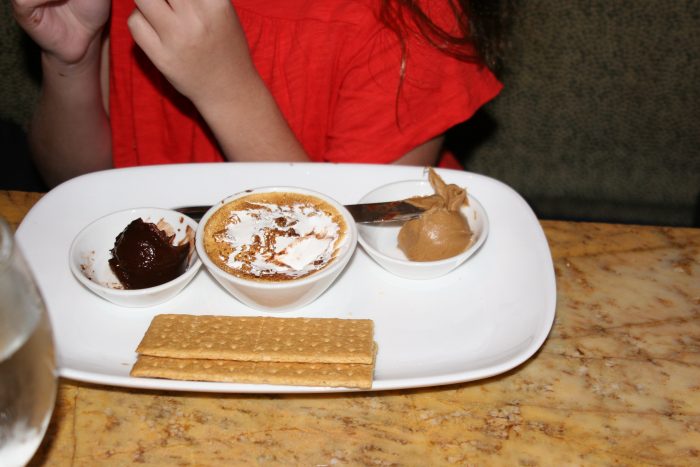 The marshmallow in the top photo is a flat gourmet version that's was toasted, alongside gourmet graham cookies. The marshmallow in the bottom photo has toasted marshmallow fluff and standard boxed grahams. I tried a version that had boxed crackers, mini Hershey bars, and fluff, but it was too cold. Another version had boxed crackers, cold hot fudge, and fluff. This worked better, but was still slightly off. I ran out of time, so I abandoned the project. I'd love to see someone else take a stab at it.
Would you make any of these items for a party? How about as a project to keep your kids busy during quarantine? Let us know in the comments.