Galaxy's Edge Merchandise: Toydarian Toymaker
Within Galaxy's Edge, the marketplace has a variety of stalls featuring unique items from around the universe. According to the official backstory, Zabaka the Toydarian has set up a shop here, making unique toys for all ages.
When Galaxy's Edge was first announced, it was a given that there would be merchandise, but I was a little cynical about what I expected to be offered. (Remember the merchandise scene from Spaceballs? That's what I was thinking.) I'm pleased to report that you won't be relegated to coming back with a pile of plastic trinkets and throwaway merchandise. There's plenty of unique and good-quality merchandise to be found, especially for kids of all ages. From "homemade" plush toys to "carved" wooden figures to games like Sabbac cards to musical instruments fit for a cantina band (or a wooden music box if you aren't musically inclined), these are unique items compared to most theme park merchandise. Here's some of what you can find.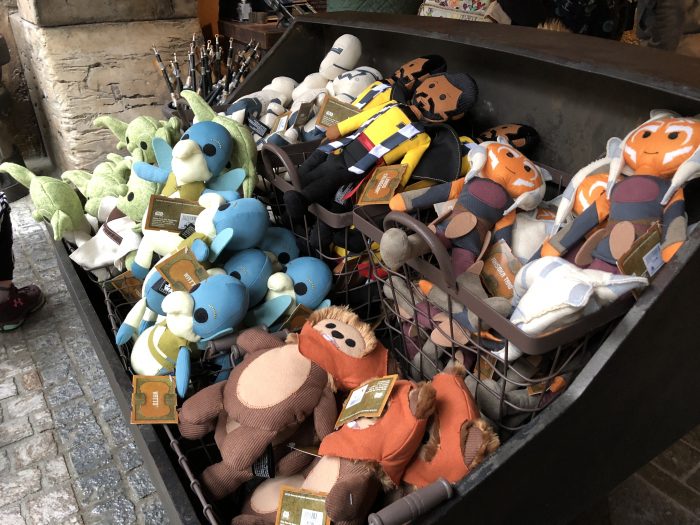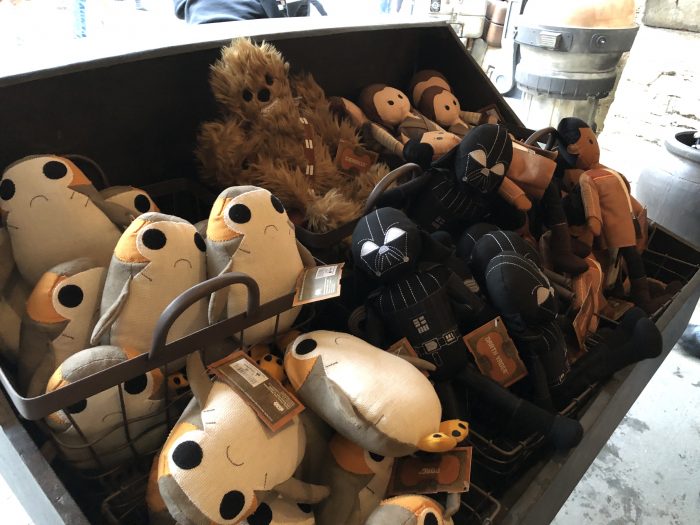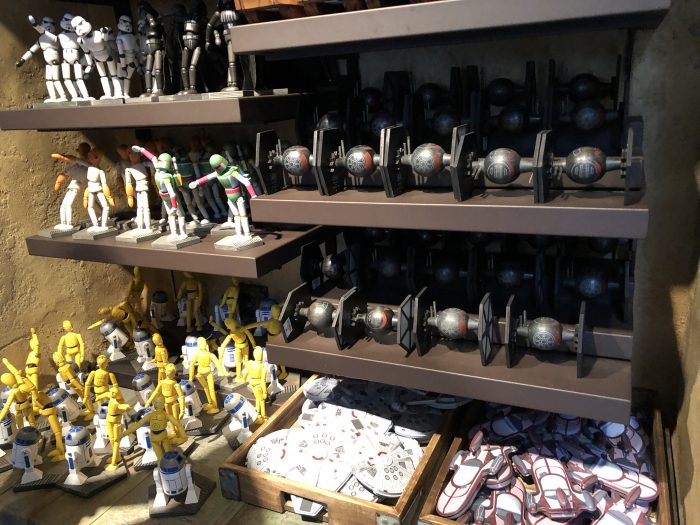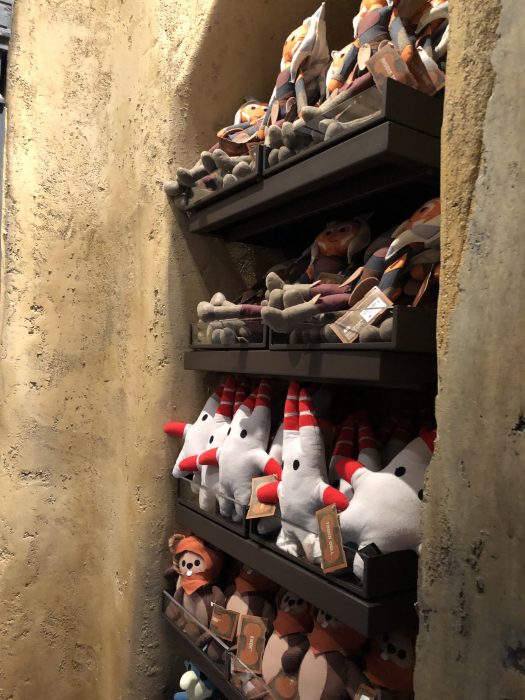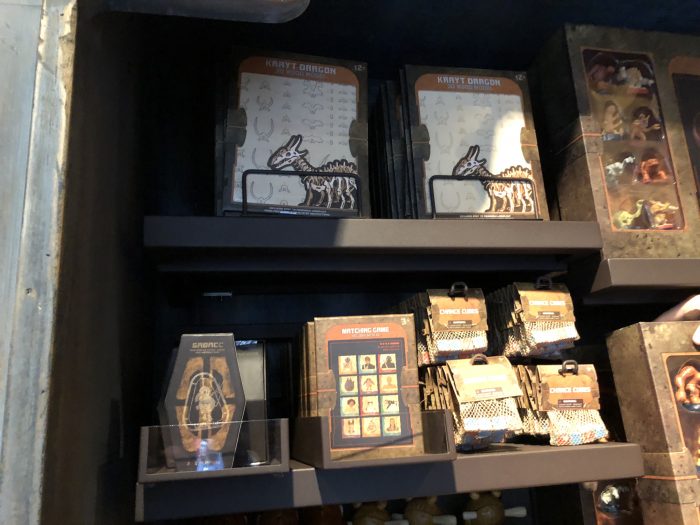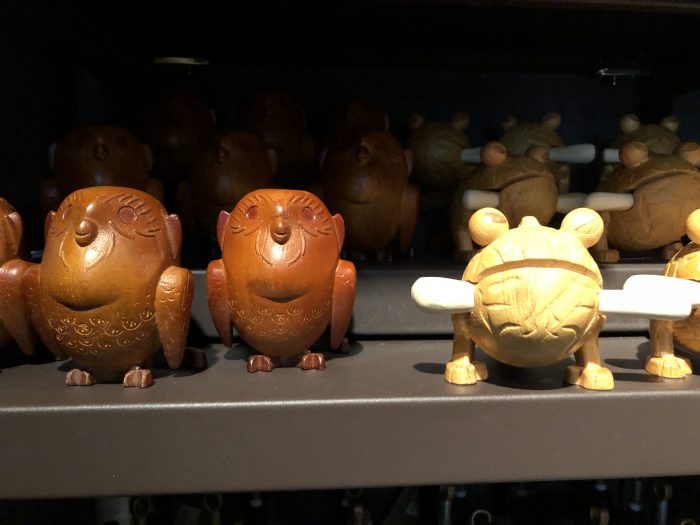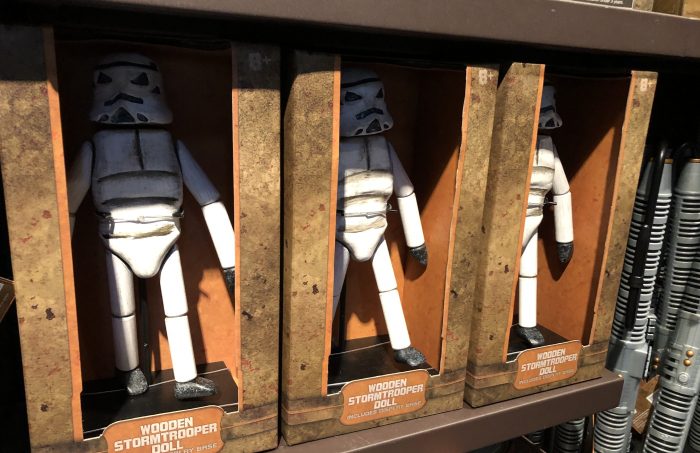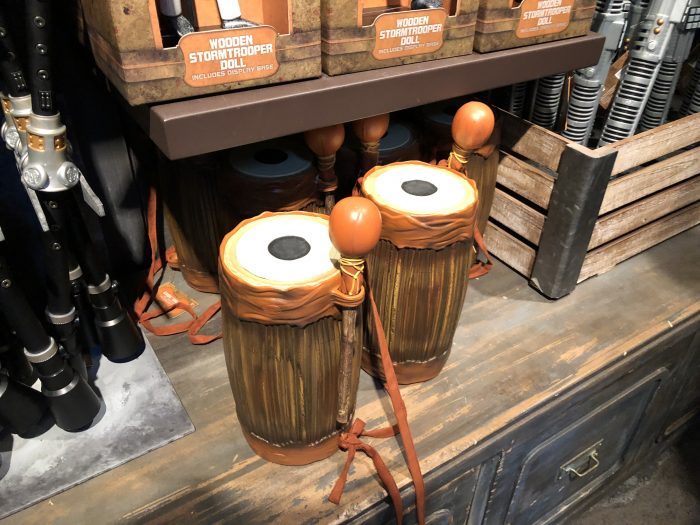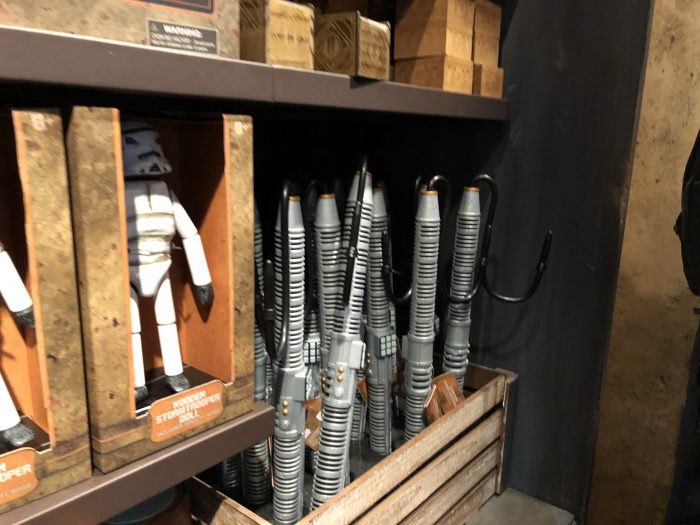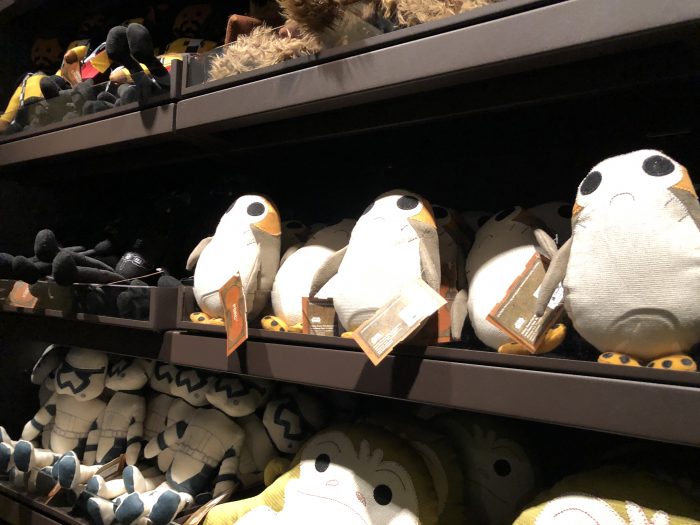 What do you think of this style of merchandise? Would you be more likely to buy it for yourself or kids? Let us know in the comments.