NEW – Get Your Galactic Credits Ready for the Paddy Frog Sipper at Star Wars Galaxy's Edge
Ever wanted to feel like Jabba the Hutt? Probably not, but you can sip in style at Star Wars Galaxy's Edge with a sipper inspired by Jabba's favorite snack. The Paddy Frog Sipper is now available at Docking Bay 7 Food and Cargo. This sipper caught lots of attention as our field team picked one up yesterday and strolled around Batuu.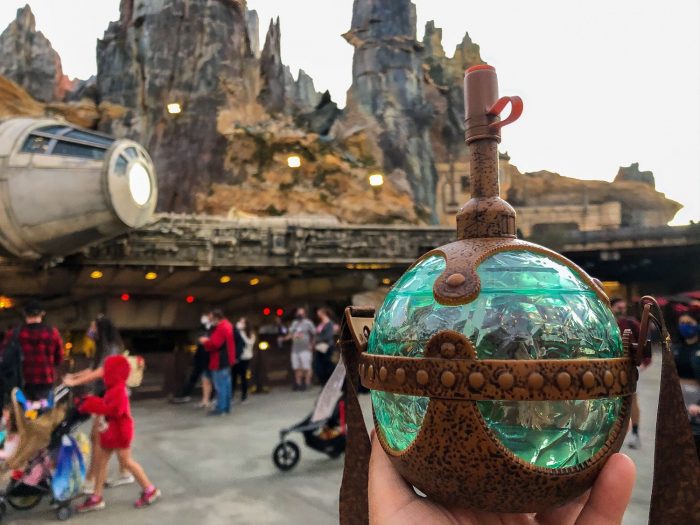 You can order up your own sipper at Docking Bay 7 with either your choice of Coca-Cola beverage or Moof Juice which is a blend of Simply Fruit Punch, Simply Orange with Pineapple, and Chipotle-Pineapple. With Coca-Cola products the sipper is $15.99. With the Moof Juice it is $17.49.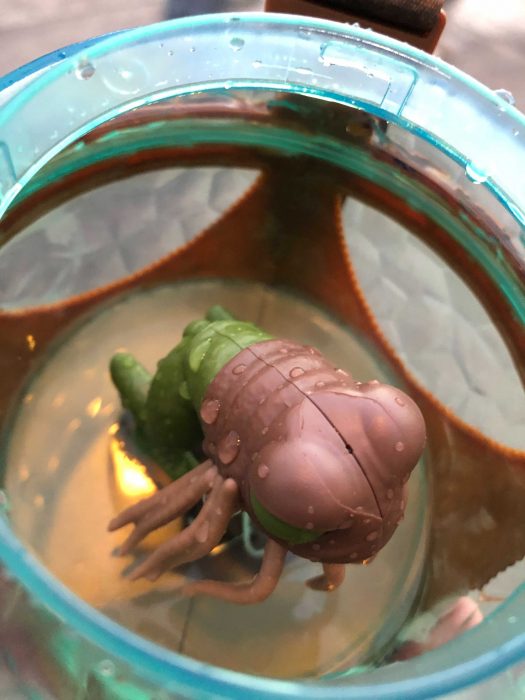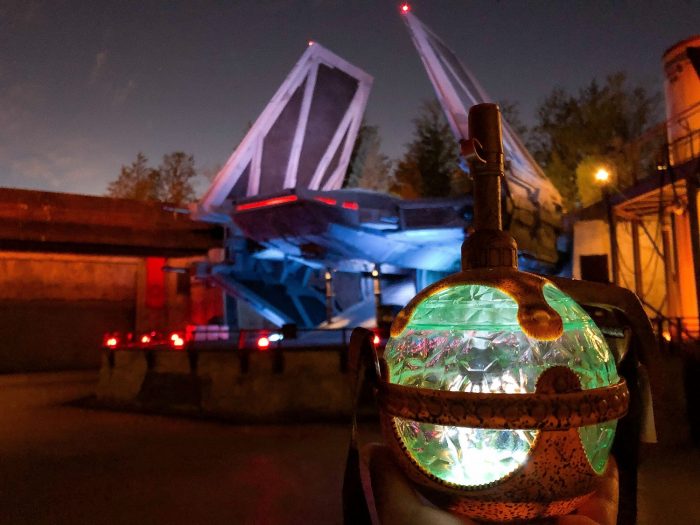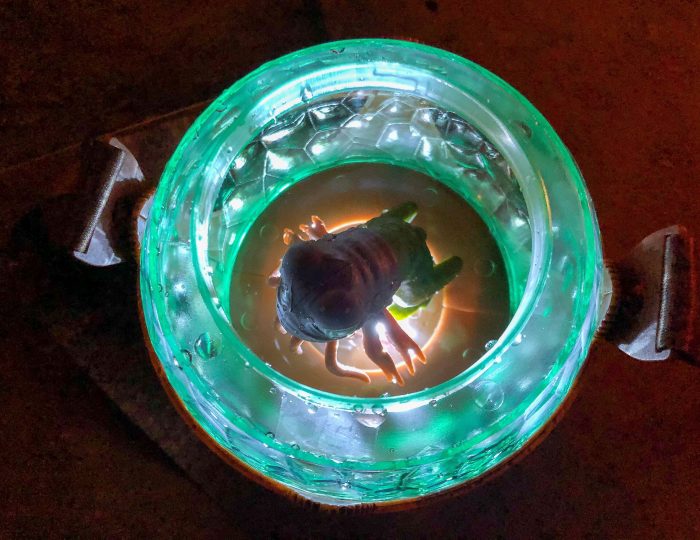 There is a Paddy Frog figure at the bottom of the sipper, and it lights up which looks really cool at night. It adds to the unique atmosphere of Galaxy's Edge and would look great alongside a themed outfit. Our team has been debating as to whether the Paddy Frog species is also that of the Frog Lady in The Mandalorian. Everything I've seen indicated they are two different species, and that the sipper is Jabba's favorite snack and not an endangered species, but we'd love your input too.
Are you a big Star Wars fan? Would you hand over your Galactic Credits for one of your own?