Get Your Soda Fix at Disney Springs
News about the temporary closure of Club Cool later this year got you down? If you're looking for that international soda experience, don't forget about the Coca-Cola Store Rooftop Beverage Bar.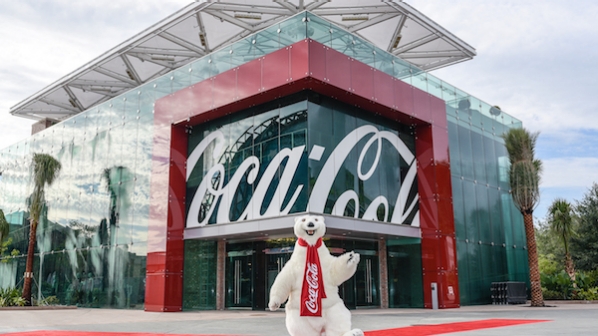 Located in the Disney Springs Town Center area, the Coca-Cola store offers a variety of Coca-Cola-themed merchandise, but up on the top floor, there's a soda-lovers hideaway. Although the drinks up here aren't free, you can find a larger assortment of soda flavors than you can in Club Cool.
For fountain beverages, you can get unusual flavors like Fanta Blue Raspberry, Barq's Red Creme, VegitaBeta, Bibo Kiwi Mango, and Guarana Kuat. Looking for the Club Cool experience (minus the sticky floor)? Try the International Tray, a sample of 16 "sparkling and still beverages from around the world". Not enough soda? Go with the $16 Combo Tray that also adds 8 "domestic flavors of Coca-Cola products" and vanilla ice cream. There's also cocktails, cocktails, Coca-Cola cake and more. Check out the full menu here.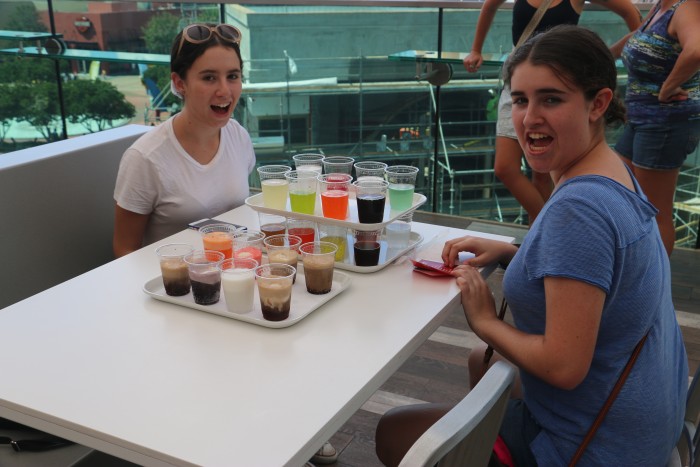 And the good news is that if soda tastes better to you when it is free, Disney has announced that Club Cool will be part of the overall renovation of Future World in Epcot.
Would missing Club Cool bring you over to the rooftop lounge at Disney Springs for a shot of Beverly? Let us know in the comments.