Getting to Know Universal – Antojitos
Every day is Cinco de Mayo at Antojitos! Located at Universal's CityWalk, Antojitos is a full-service restaurant serving Mexican and Tex-Mex inspired dishes. In this article I will cover all you need to know about Antojitos – from the table-side guacamole service to reservation availability.
Quick Glance
Location: Universal CityWalk
Cuisine: Mexican and Tex-Mex dishes
Service: Full table
Price: $16-$34 per entree
Touring Plans Rating: 3 1/2 stars, 84% reader approval
Seating: Indoor tables and booths
The Experience

Spanish for "little cravings", Antojitos is Universal Orlando's only full-service Mexican restaurant. Bright and in your face, the exterior is tie-dyed an eye-popping blue, yellow, pink, and green. A remote-controlled bell tower and custom-designed wind vane sit atop the restaurant. Inside guests find a two-story dining area with bright neon, reclaimed wood, painted steel, and black and white tile.
While the decor is snazzy and modern, it does lead to the most lively and loud restaurant in CityWalk. For a family with rambunxious kids, the mariachi band and table side guac is a hit, but for those looking for a quiet meal or a conversation should look elsewhere.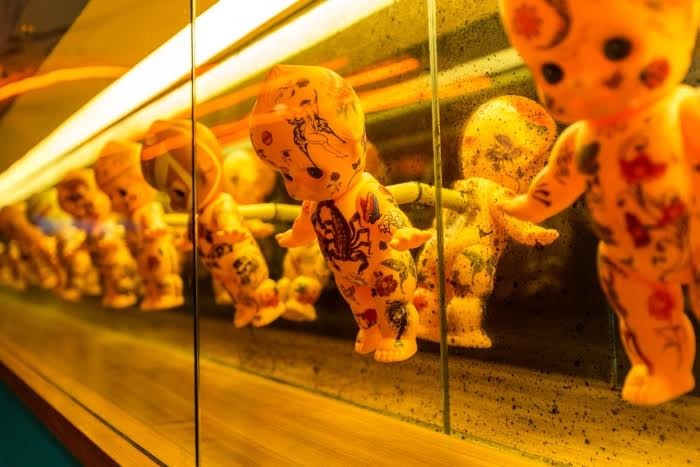 Oh, and these creepy tattooed dolls are on the way to the restrooms. Don't say we didn't try to warn you.
The Food & Drink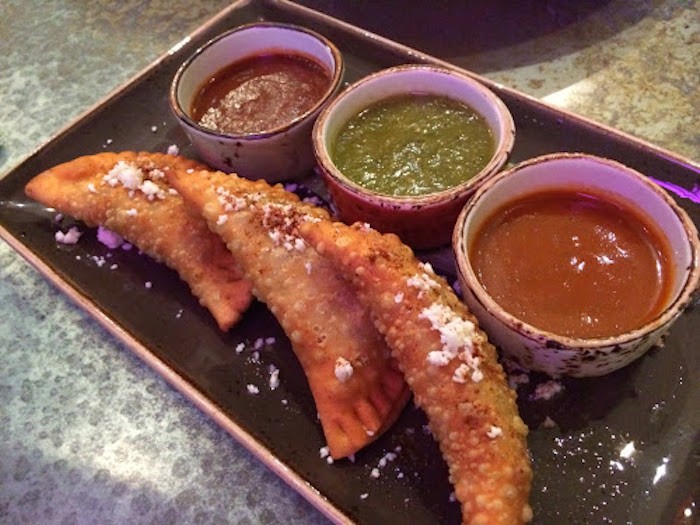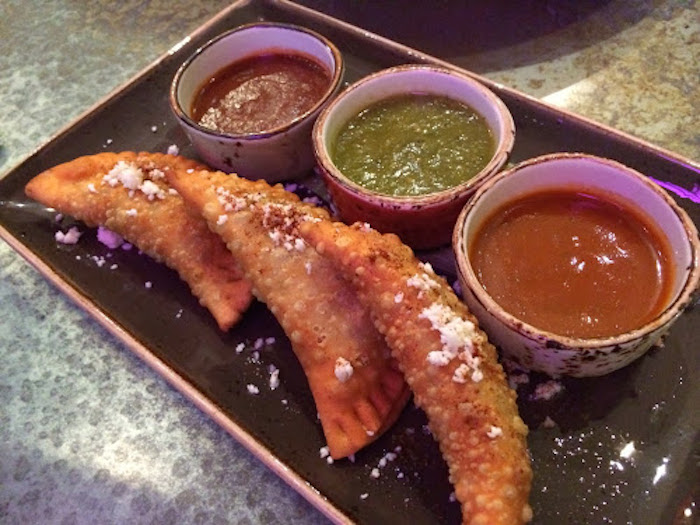 Antojitos specializes in Mexican street food, Tex-Mex, and traditional Mexican entrees. Menu options are one step above most local Tex-Mex places (like On the Boarder) with options like Birra beef tacos, chicken tinga, and mole braised short ribs. Those looking for the familiar tacos, burritos, nachos, and quesadillas can rest easy as they are also on the menu. The food is above average for a Mexican restaurant and more in line with trendy taco joints. A personal favorite on the menu is the Trio which comes with an enchilada, chili relleno, and tamale for a sample of the menu while a friend of mine swears by the burrito.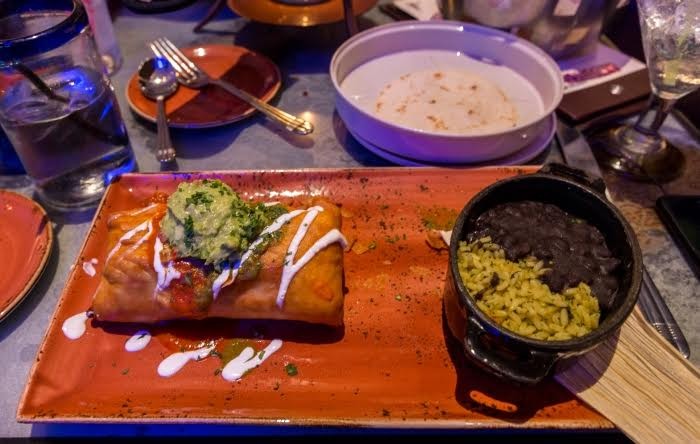 We would be remiss not to mention the table-side guacamole service appetizer. When ordered a host will come out to your table with a rolling table to prepare the guac at your table using a mortar and pestle. Since you can control what and how much of each ingredient you wish to add it is a good choice for the whole table. Oh and like most Tex-Mex locations each table is served a basket of fresh tortilla chips and salsa.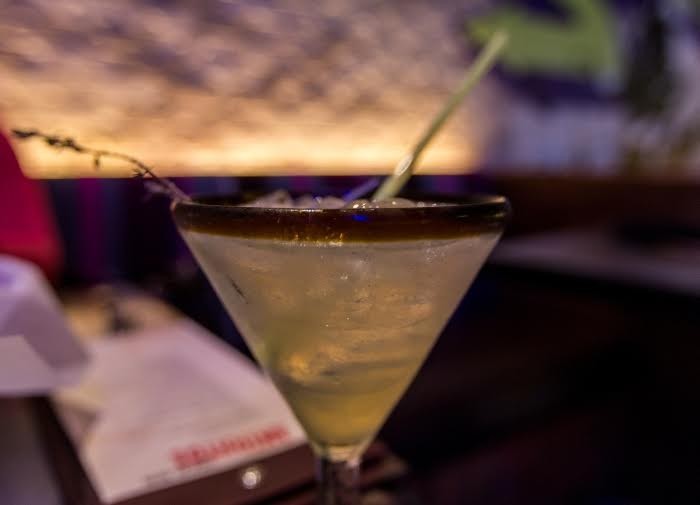 Don't forget the tequila! Antojitos is home to a strong tequila program and cocktails program created by some of the La Cava del Tequila staff in Epcot. Several dozen tequilas and mezcals are offered of various aging lengths for single pours, flights, and mixed drinks. Of course, we can't mention tequila without mentioning margaritas and Antojitos delivers, I am a fan of The Grand which features Patron Silver tequila and muddled pear. Other famous Mexican, Spanish, and Atlantic island cocktails are on the menu too, from horchata to mojitos.
The Opinion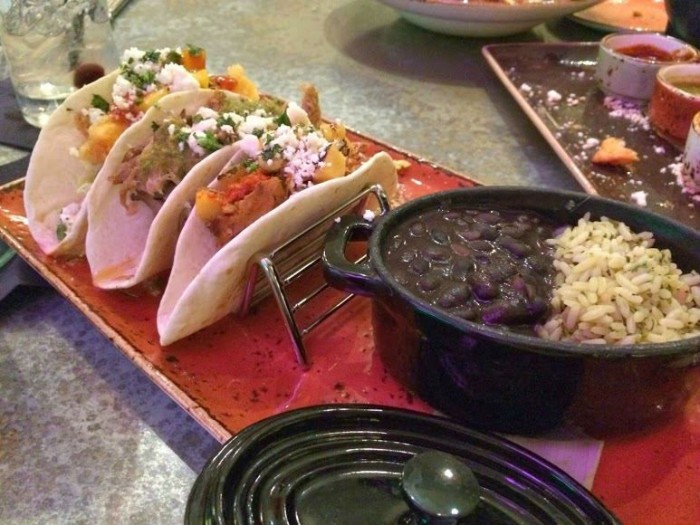 Antojitos is a fun, but loud, Mexican restaurant that attempts to straddle the line between modern Tex-Mex and traditional Mexican flavors. We generally find the food to be good to very good with appealing plating, traditional flavors, and well-made dishes. The margaritas and bar program is excellent and one of the best at the resort.
Antojitos' service is a mixed bag. Everyone is cheerful and warm but sometimes we got prompt service and other times we had to hunt for our server. We don't find this a deal breaker but keep it in mind if you have plans.
Touring Tips
Antojitos is only open for dinner service starting at 4:00 PM
Same-day reservations are frequently available, book ahead at least 24 hours for a table
The bar serves the full menu and there are around 20 seats available on a first-come, first-served basis