Dining on a Budget at Universal Orlando CityWalk
Universal Orlando CityWalk's quality of dining options has improved significantly over the years. While there are some more expensive options, like Toothsome, Vivo, or BigFire, there also are options for a basic meal or snack on a budget.
First, a few tips for saving money on food. If you have a charged Freestyle cup or a refillable popcorn bucket, then you can simply go to the Coke kiosk in center of CityWalk for refills to save a little cash. Also, remember many entrées at table service restaurants can be split between two people if desired. If trying to save money or earn "stars" for later, Starbucks can be budget friendly. Premier and Preferred Universal Orlando annual passholders get at least a 10% discount on food/beverage purchases. Use some or all of these to your advantage to stretch your vacation dollars.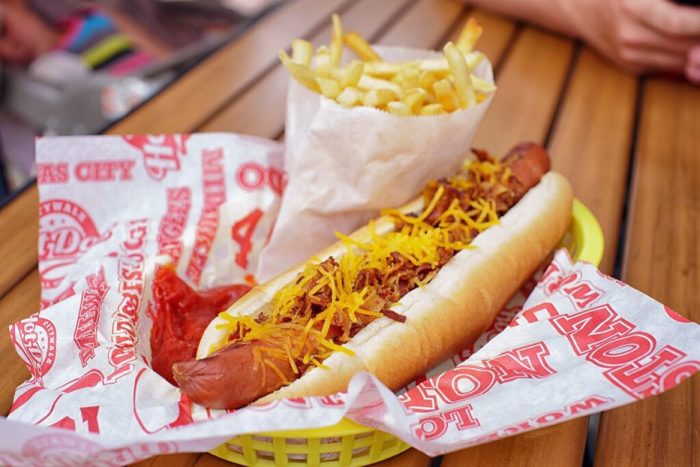 CityWalk has several quick service options that even a Muggle on a Weasley-size budget should be able to afford. These options can also be very relaxing afternoon breaks from the busy parks. The most suggested budget-friendly options are Bread Box and Hot Dog Hall of Fame.  While these are counter service dining, these will not be at "value menu fast food" prices. On the other hand, the food is better than many fast food options. If you are looking for sandwiches or a hot dog type meal, then these two places will fit the bill very well. At both places, you should easily be able to find an entrée for under $12. A word of warning about these places: they accept the Universal Orlando Resort quick service dining plan, but neither is a good use of your dining credits since the food is low priced.
If everyday fast food will serve your budget and dietary purposes for your day, then CityWalk has an upstairs food court area. This food court has a Burger King Whopper Bar, Moe's Southwest, and Panda Express. They are priced higher than your hometown fast food places as you might expect at a resort. The quality is what you'd expect from your local version of these chain restaurants, however. To save some time, you can mobile order at Panda Express directly on their app or website (recently, using their website works best). During a recent trip, I got an entrée and beverage five minutes after mobile ordering while people who got in the queue, at same time, for Panda Express waited another 20 minutes.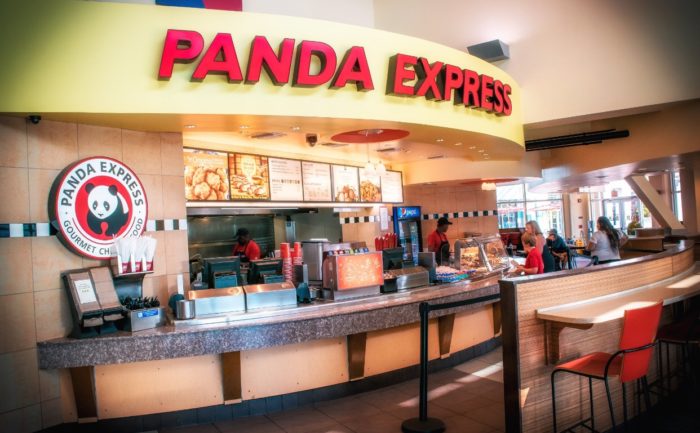 If you know you will need to stretch your budget a little, you should consider going to Target, Sam's Club, or some place similar beforehand to look for and purchase discounted gift cards. Currently, the following CityWalk locations accept gift cards from their company:
Starbucks
Panda Express
Cold Stone Creamery
Burger King (but only physical version, not electronic)
Hard Rock Café
Margaritaville
Bubba Gump's, which is a Landry's restaurant.
Gift cards can also be useful in terms of budget planning. Every little bit count, right?
Speaking of Margaritaville and Bubba Gump's, these places have some budget friendly items to consider. Margaritaville is known for beverages, music, and burgers. Yet, it should not be forgotten that the massive Volcano Nachos are served here. These nachos can be yours for less than $20, which may sound expensive for nachos, but they can easily feed two or more people, especially if you are fans of guacamole and jalapeños. I have fed my teenage son and spouse for lunch with just this entrée alone.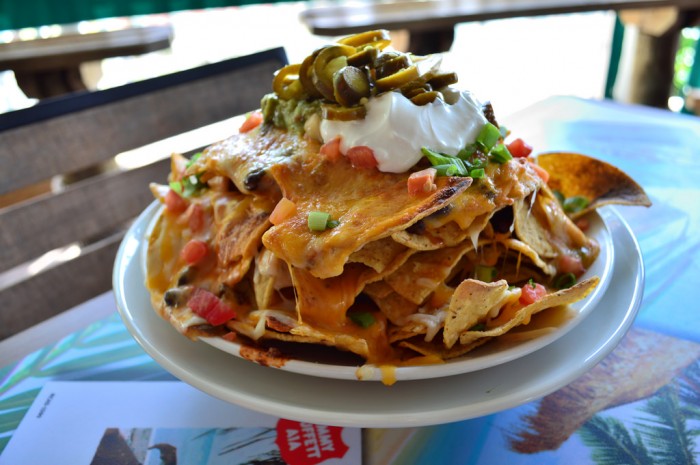 Bubba Gump's has been experimenting with a weekday lunch menu. Now these menu items are not the top-of-the-line options that brings people to this restaurant but if you want to spend about $13 on an entrée at a theme park table service place, then this could be your budget solution. I did this in May 2021. The food was equal to regular menu in quality and quite easy to order. If you also have a Landry's Select Club Card and/or a Landry's gift card, then this place can be your budget solution at least for one day. Bubba Gump's also offers 10% to AAA members.
Two final suggestions if budget dining in CityWalk. The first is not good for your diet but great for your budget. CityWalk is home of Voodoo Doughnut. You might want to check out whatever the seasonal doughnuts are currently. This summer, there are several such as Churro Stand doughnut and Olympic-themed doughnuts. These are not the best diet choice but one of these may get you enough wherewithal to make it to next meal which can be a salad if you like.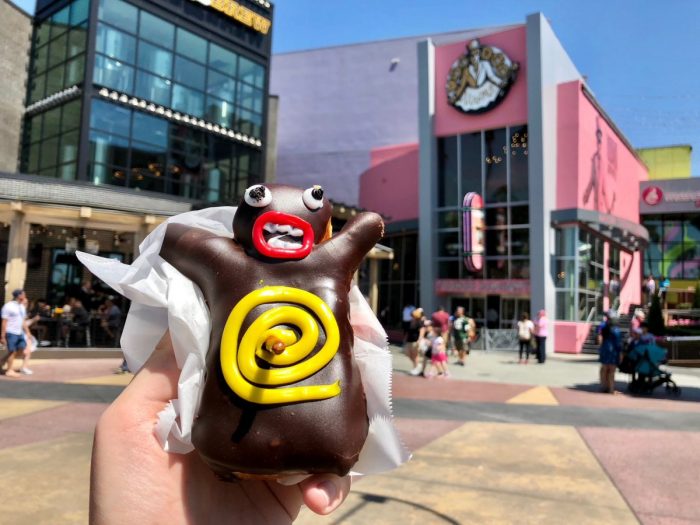 If you are budget dining in CityWalk, you should consider Red Oven Pizza Bakery. It is difficult to miss as you walk through CityWalk to get to the theme parks. This place serves pizzas and salads primarily. Red Oven does not serve individual slices like a standard quick service place. Only whole pies can be ordered at Red Oven. However, with a sensible price of only $13–$16 per pizza, two people can eat very reasonably. Red Oven is also remarkably close to the Coke kiosk with the Freestyle machine for potential refills.
As you can see, there are many ways to eat budget friendly in CityWalk. When it comes to enjoying a theme park resort on a budget…be smart, be flexible, and be a planner.
What are your top choices for budget dining in CityWalk? Let us know in the comments.