Guests Can Now Meet Kylo Ren at Disney's Hollywood Studios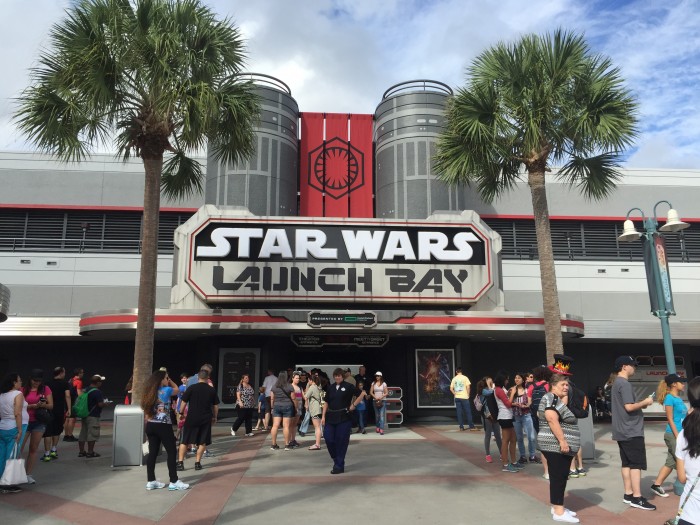 Are you anxious to meet the newest villain in the Star Wars universe? Well, now you can at Disney's Hollywood Studios. Kylo Ren, from Star Wars: The Force Awakens is now appearing and greeting Guests at the Star Wars Launch Bay.
Guests will be able to meet Kylo Ren on the bridge of his First Order Star Destroyer in the Dark Side section of the Launch Bay. This means that Darth Vader will no longer be meeting Guests here, but he can still be seen in Jedi Training:
In the Launch Bay area, Guests will also be able to meet Chewbacca, come across Stormtroopers or even Jawas. Guests visiting this area can also experience a film showcasing some of the people behind the film, see concept art, tour galleries of memorabilia, see Star Wars artifacts, play video games and more.
The Star Wars Launch Bay is likely going to be a fluid experience going forward, with new artifacts, art work and more debuting as the upcoming Star Wars movies get ready to be released. Stay tuned for more information about this great area where you are able to get in touch with The Force. (Or the Dark Side…)