How To Create Your Own Merry Monorail Treats Crawl
Although the Disney resort hotels on the monorail loop do not have their traditional gingerbread displays, they each are beautifully decorated and have delicious treats to enjoy. One of the best ways to celebrate the holidays at Walt Disney World is to hop from one resort to another to check out the decorations and treats. Here's our suggestions for making your own merry monorail treats crawl.
You can start at any of the monorail resorts and take the Resort Monorail line. Keep in mind, Disney's Polynesian is undergoing extensive construction and the monorail station there is currently closed. You can reach the Polynesian Resort via walking from the Transportation and Ticket Center. In all honesty, however, it is not worth the effort with the construction. And the holiday treats available here aren't worth the effort either.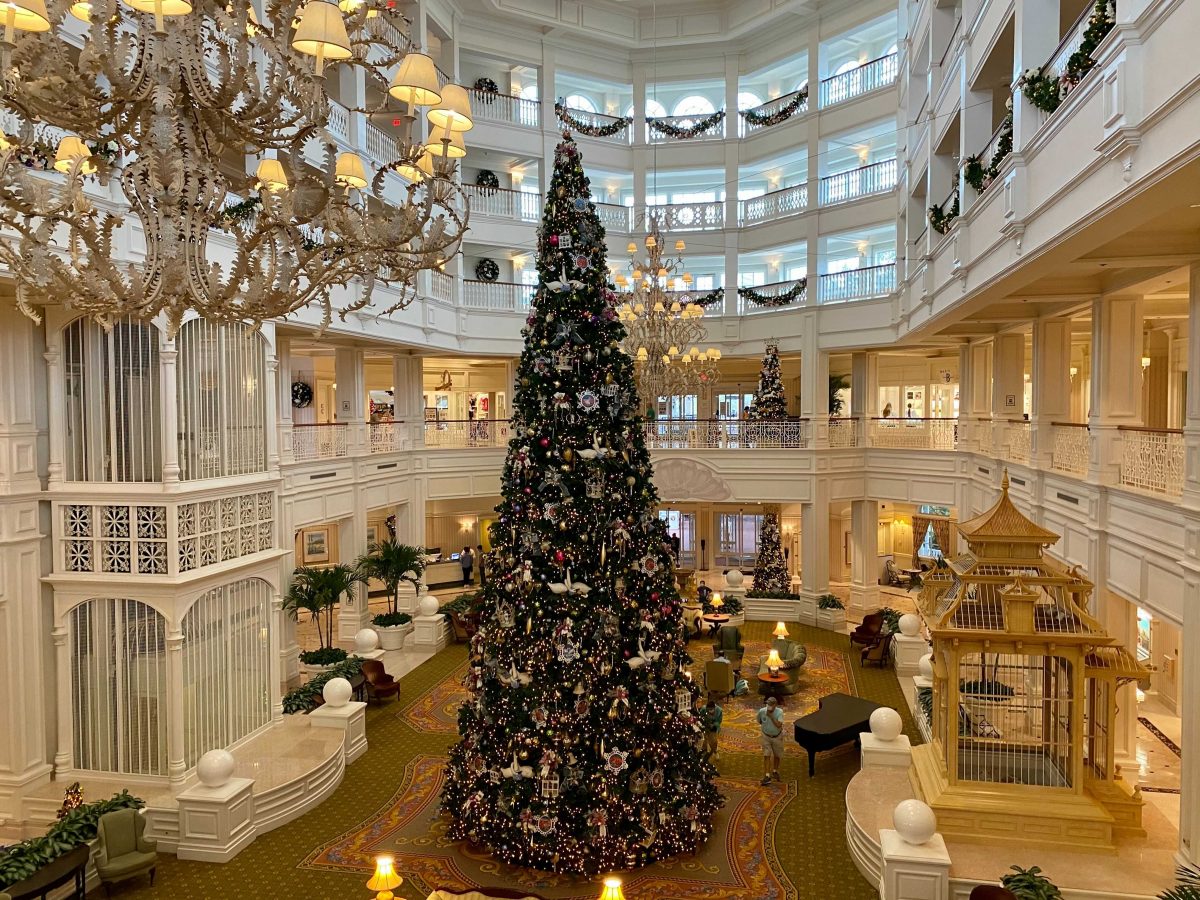 The Best Route for a Holiday Monorail Resort Crawl
Start at Disney's Contemporary Resort
Take Resort Monorail to Disney's Grand Floridian (there will be a brief stop at the TTC)
From Disney's Grand Floridian you can walk, boat, or monorail to Magic Kingdom
Take the boat from Magic Kingdom to Disney's Wilderness Lodge
Return to Magic Kingdom to access transportation back to your resort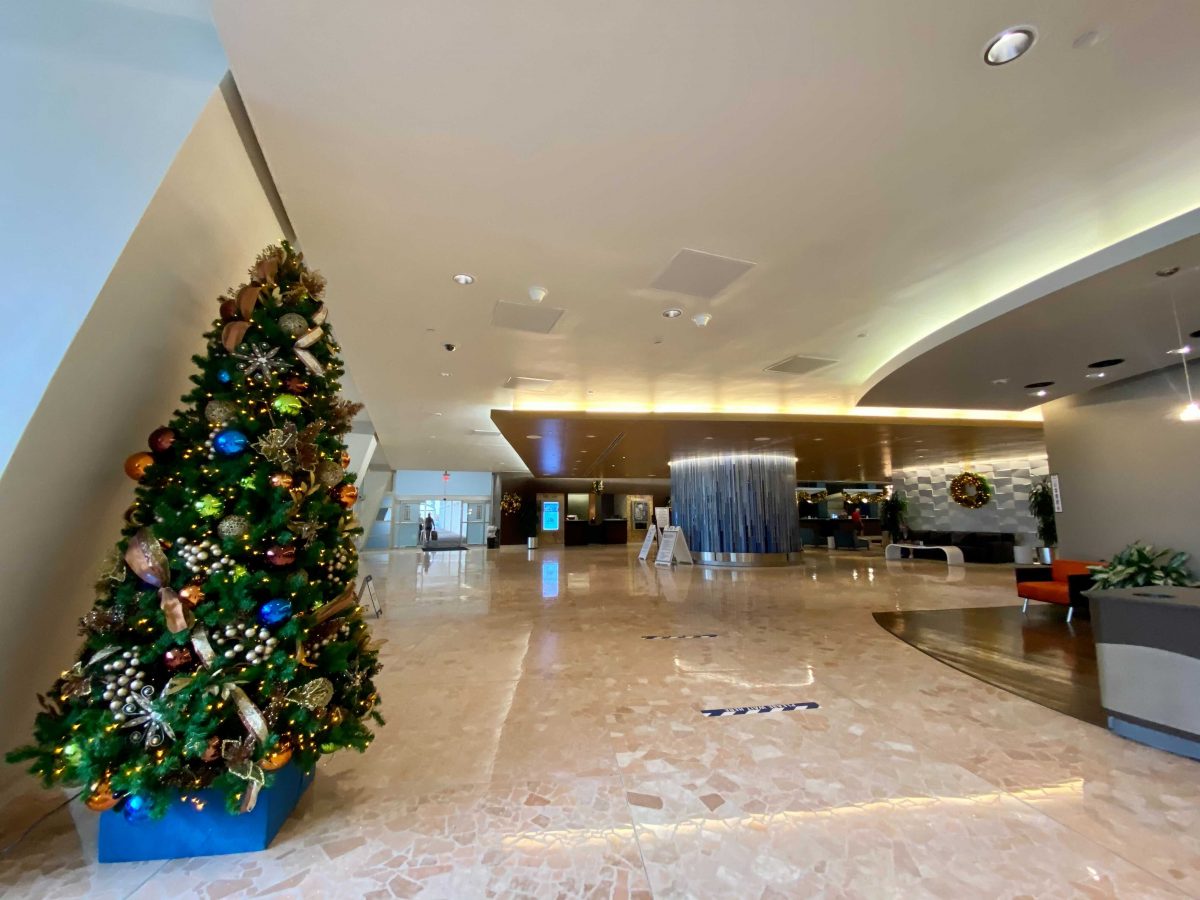 If you are not staying at Disney's Contemporary Resort, whether staying at another Disney resort or off property, simply head to Magic Kingdom and walk over to the Contemporary. Why do I suggest starting at Disney's Contemporary? Because its holiday decorations are pretty bland, so its best to start here and build up from there.
Which Holiday Treats to Order During Your Monorail Crawl
Linzer Cookie at Contempo Café / Disney's Contemporary
Happy Holidays Grand Cake Pop at Gasparilla Island Grill / Disney's Grand Floridian
Spiced Moose Cookie at Roaring Fork / Disney's Wilderness Lodge
We tried three holiday cookies at Contempo Café and it was difficult to pick a favorite. Our team gives a slight edge to the Linzer Cookie because of the quality of the cookie itself and the glistening, chewy jam sandwiched between.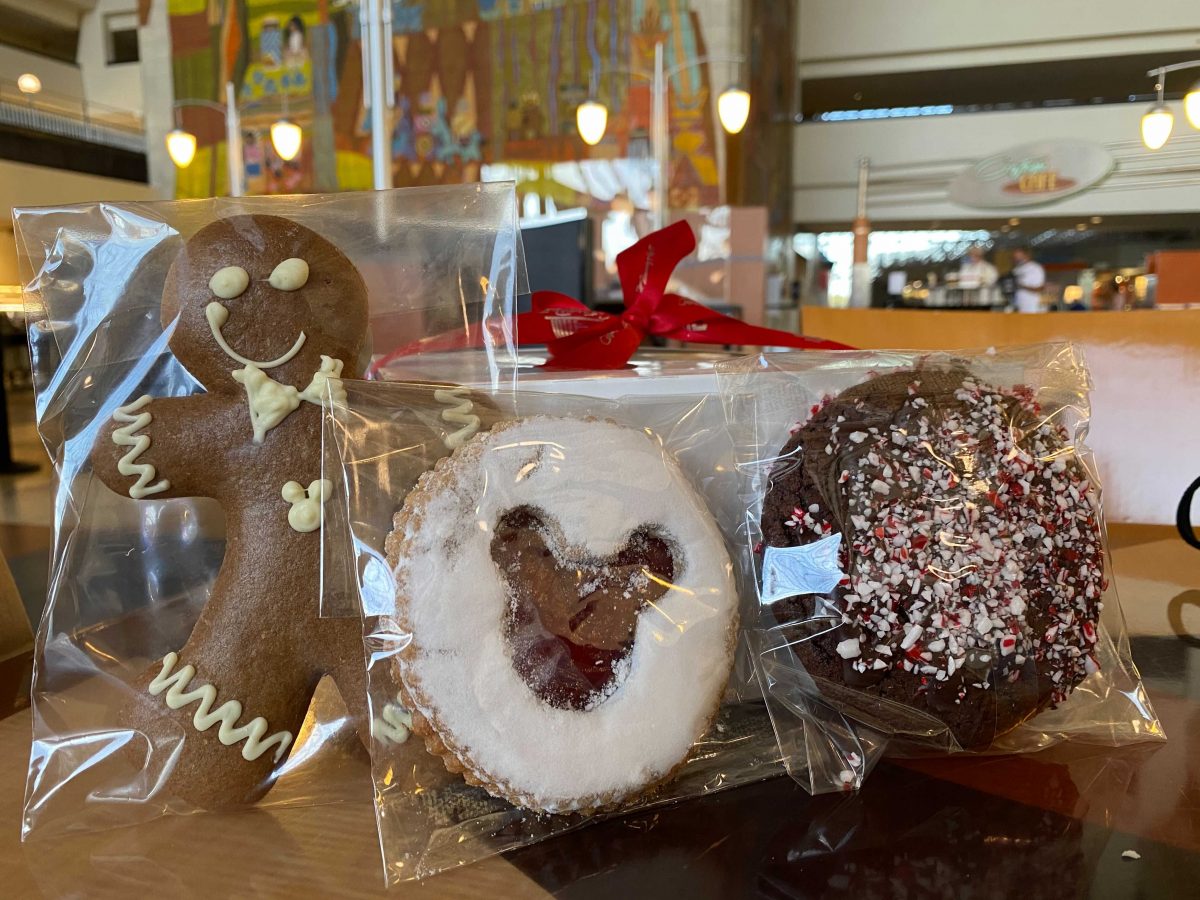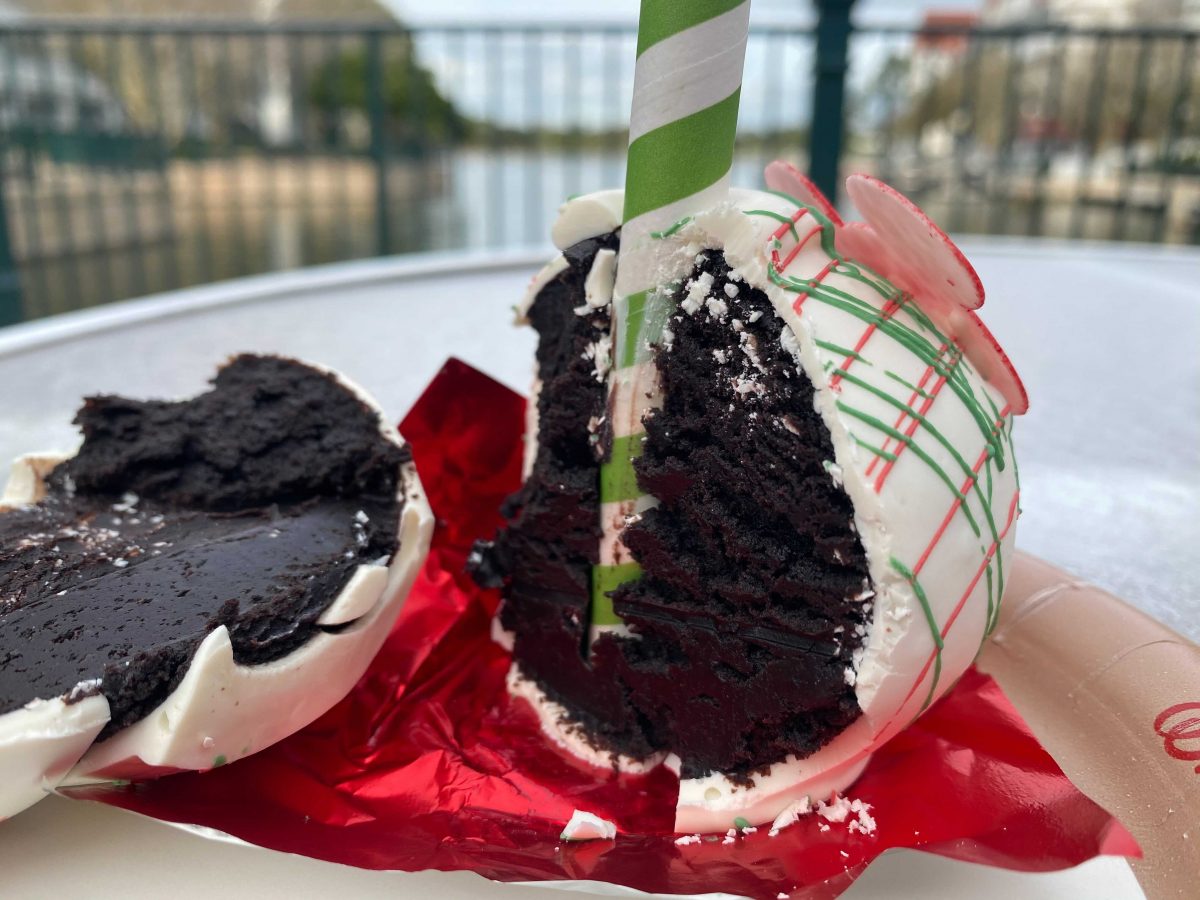 It is difficult to pick a favorite of the holiday treats at Disney's Grand Floridian between the Happy Holiday Grand Cake Pop and the Red Velvet Wreath Cupcake. If you are a fan of red velvet then the cupcake is a must. It is one of the best cupcakes currently on Disney property. But if chocolate is what you are after then the Grand Cake Pop will absolutely satisfy your craving. It is a generous-sized cake pop and packed with triple chocolate goodness.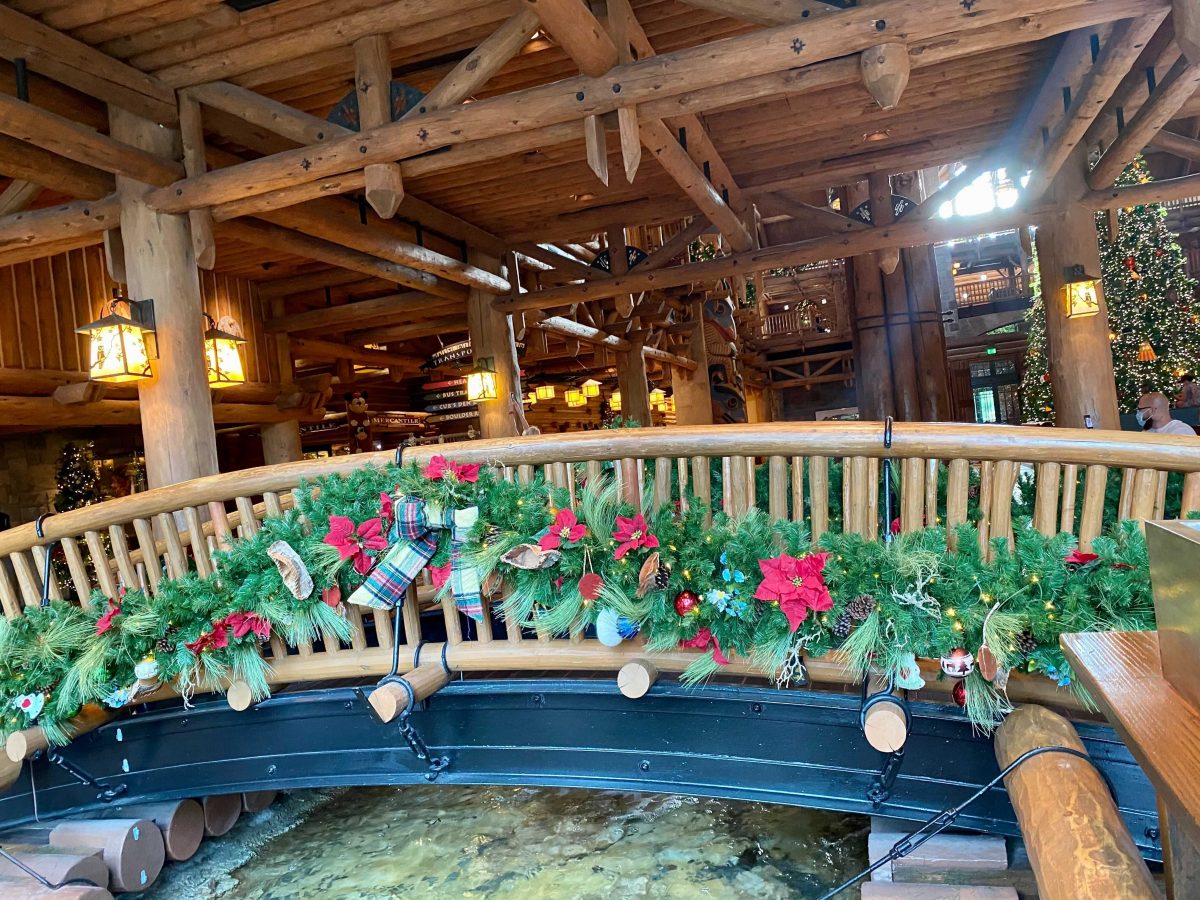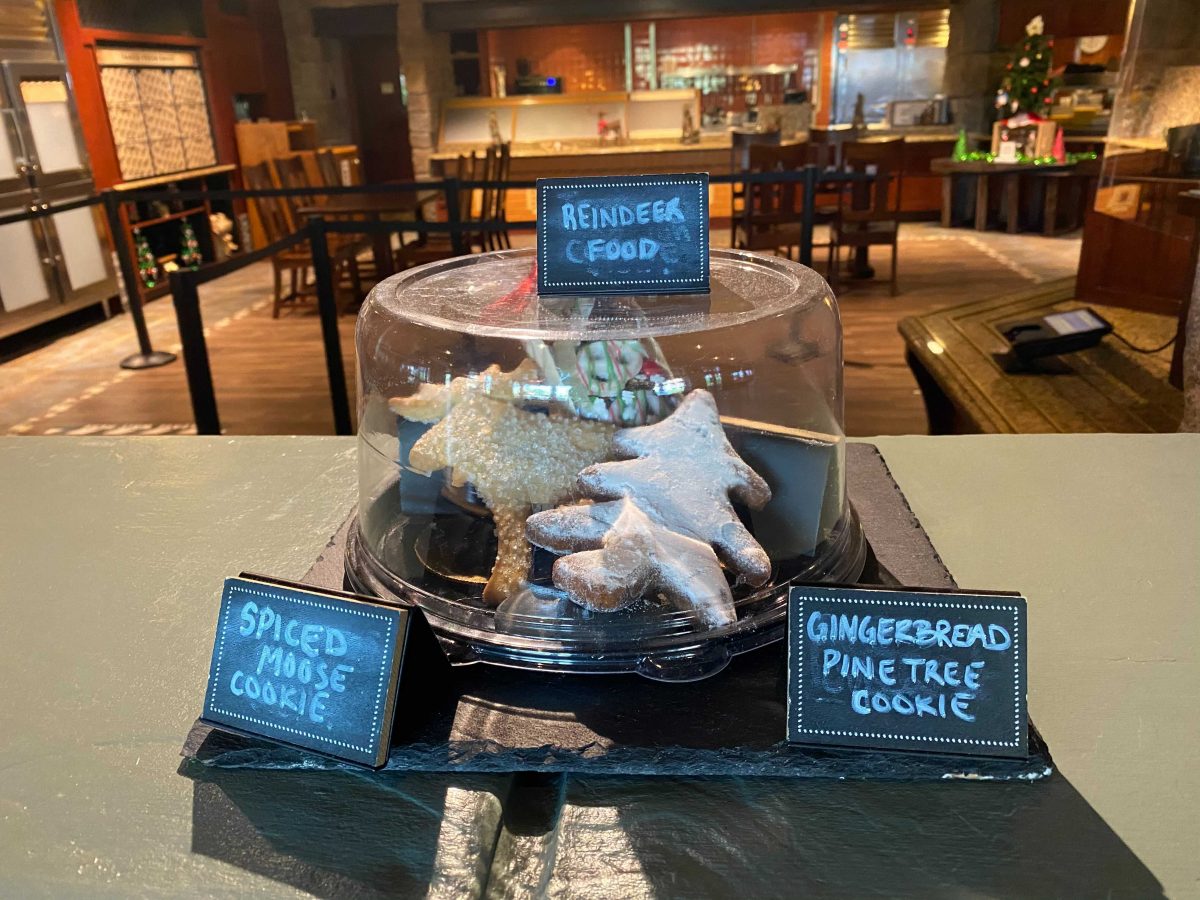 I've suggested that Wilderness Lodge be your last stop of the three resorts on this tour because it is the most beautiful this time of year. The woodsy feel of this resort is elevated with gorgeous, wilderness-inspired holiday decorations. This year I tried two of the holiday treats at Wilderness Lodge. Both the Christmas Cupcake and Gingerbread Pine Tree were disappointing. I desperately wanted to like both, and of the two I would say the Christmas Cupcake is better. But, the Spiced Moose Cookie seems to be enjoyed by everyone who tries it, so it receives my recommendation.
Pro-tip: While you are in route to each stop, place your mobile order for whichever holiday treats you decide in which to indulge. You'll save yourself a good amount of time by placing your order while riding the monorail or boat to your next stop rather than waiting until you get there. Check-in on the app to pick up your order as soon as you arrive to the resort. Often times the resort counter service locations take longer to get mobile orders reader than their in-park counterparts.
Have you ever done your own monorail crawl? What do you think of our itinerary?