Create-Your-Own Southwest Bowl at All-Star Music
Fair or not, the food courts at Value resorts often ignored at best or criticized at worst with the idea that lower prices means lower quality. On a recent trip to Disney's All-Star Music resort, we sampled the Create-Your-Own Southwest Bowl at the Intermission Food Court.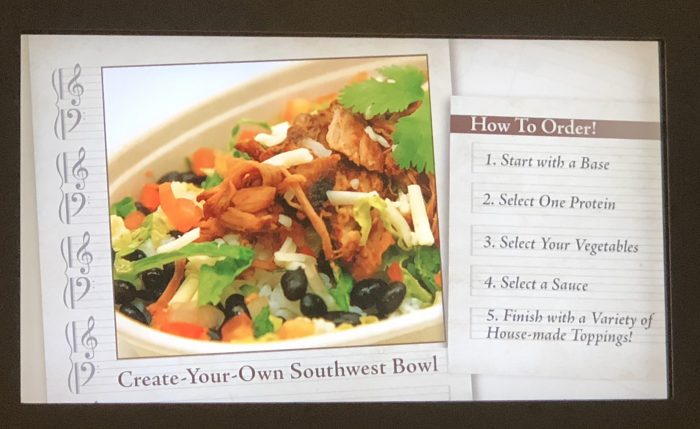 The bowls are constructed made-to-order in an assembly line style. Pick a base, protein, vegetables, sauce, and toppings as you move down the line.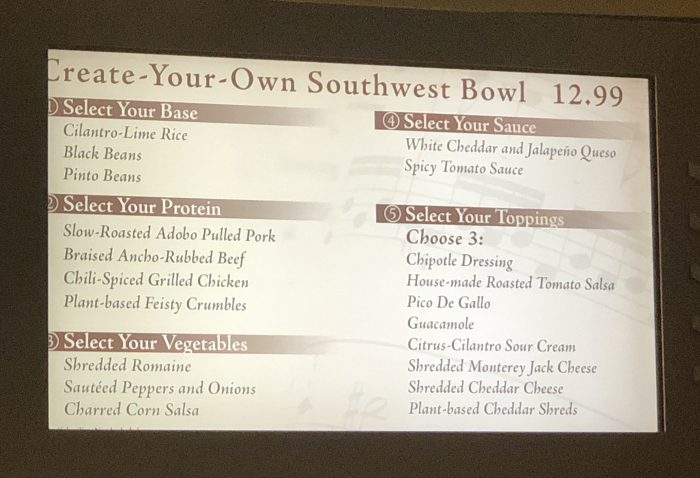 What's great about this is that there's plenty of variety for everyone. I went with the pulled pork on rice, and my husband went with the "Plant-based feisty crumbles" on pinto beans. You have the option to mix multiple bases, for instance if you want black beans and rice, and you can add any number of vegetables, sauce, and toppings, but only one protein comes with each bowl.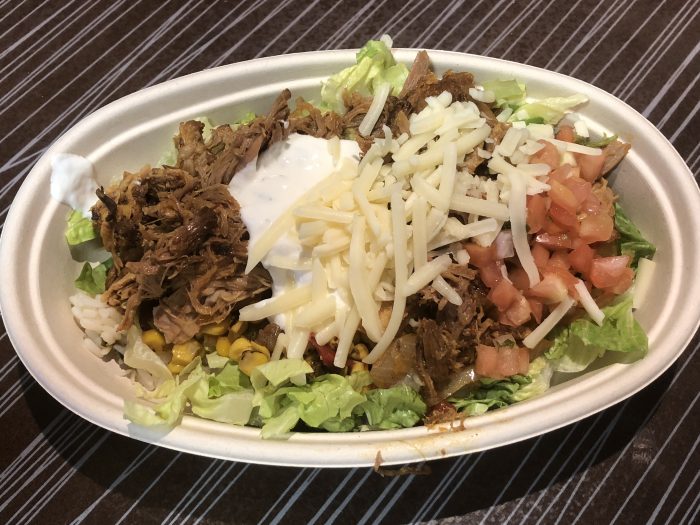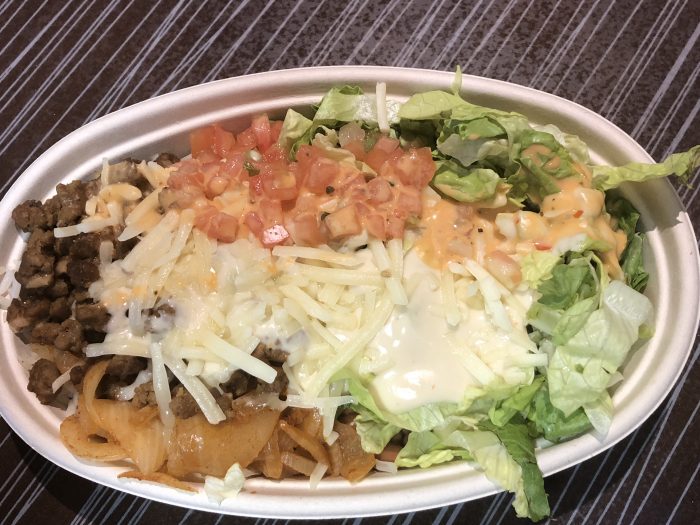 In general, the flavors that I selected were mild, but well-cooked and the portion size for the price was very fair. The only part that I questioned was the lime-cilantro rice, which didn't seem to have much taste of either lime or cilantro (which was actually great from my viewpoint with so many other faros mixed in). My husband's "feisty crumbles" were typical veggie protein stuff, and had a bit of a punch to live up to their name. The ability to mix and match for different preferences is a huge benefit when traveling with a party with diverse tastes.
Overall, the $13 price was extremely reasonable, the food was fresh, and the portion size was filling, plus when we visited at lunch on the weekend, service was prompt. What more could you want from a food court?
What do you think of offerings like this? Would you be interested to see more options like this at other Disney resorts? Let us know in the comments.