In Defense of Lightning McQueen's Racing Academy
In the list of lame Disney attractions, Lightning McQueen's Racing Academy is often at the top. It is also often overlooked since it is tucked in a back corner of Disney's Hollywood Studios, behind Rock 'n' Roller Coaster. While this minor attraction may not be worthy of its own Piston Cup, I recently discovered that it does have its merits.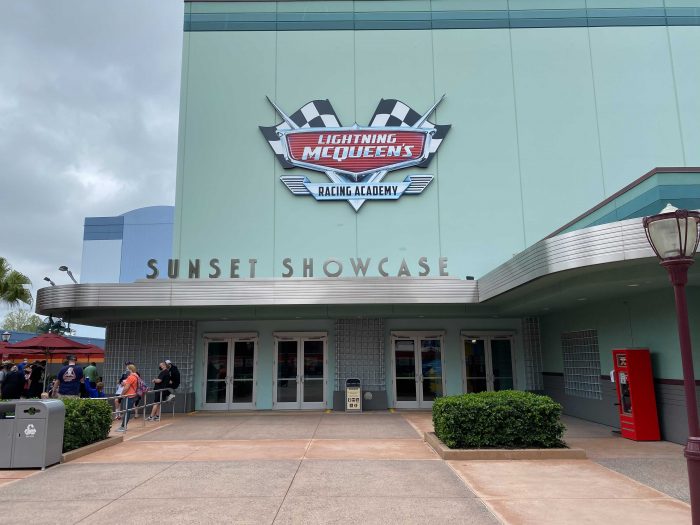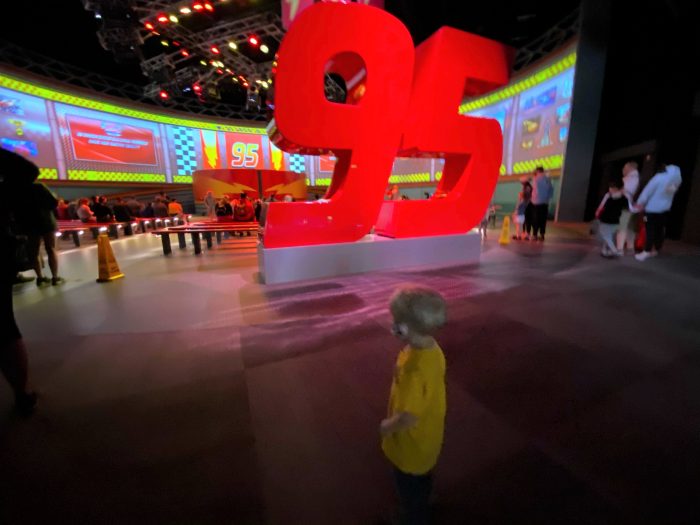 Lightning McQueen's Racing Academy is a continuously running show. It loads about every 10 minutes and the show itself is just under 10 minutes. As you might have guessed, Lightning McQueen is the star of the show, and he is joined by some of his pals from all three Cars movies.
My son loved the preshow area which is outside. Here upbeat music plays as two Cars characters are on display: DJ and Cruz Ramirez from Cars 3. Even if you're not up for sitting in on the show, if you have a fan of Cars in your party it is worth walking back here to see these two and pose for pictures.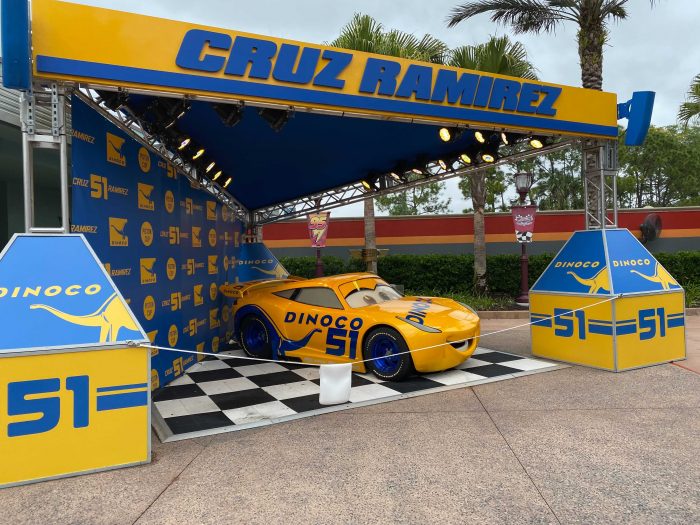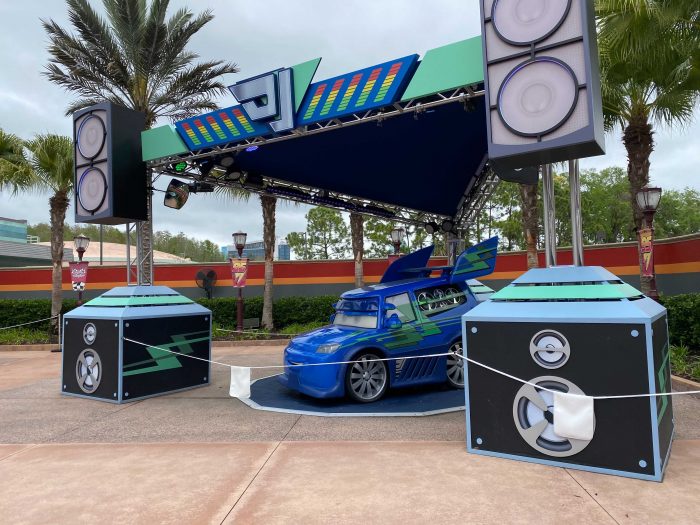 My son and I got in line with the queue mostly full. We waited about 8 minutes and were let into the theater at 2:40 p.m. The capacity of the theater is reduced and each party is assigned a spot to sit so that physical distancing is maintained. Masks are required to be worn at all times.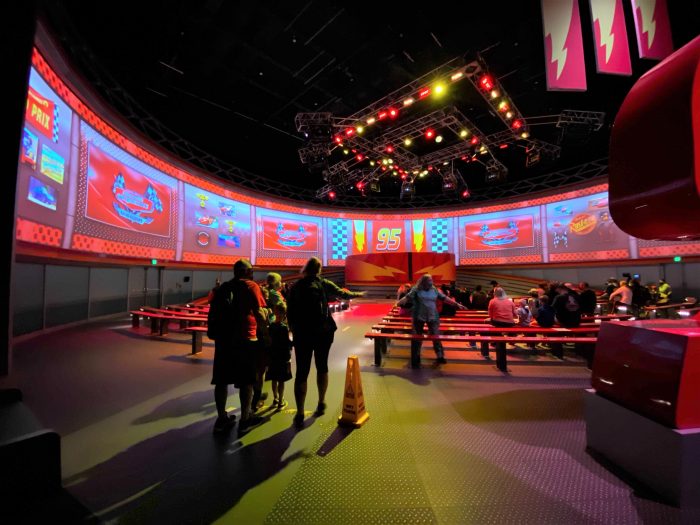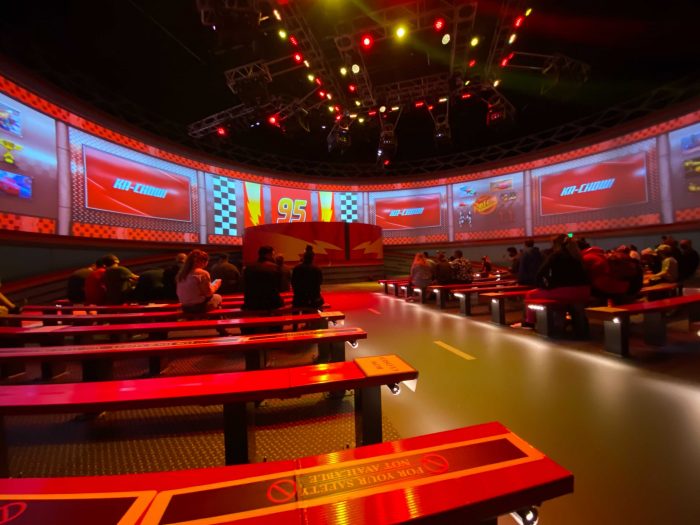 Once the show began my little preschooler was so excited and enthralled. He sat on my lap for comfort because the lights and sounds can be a little overwhelming. Nothing really scary happens, but the action picks up when Chick Hicks, the antagonist of the first Cars movie comes onto the scene. My son was fine and really seemed to enjoy the show. It's been a week since we saw it and he still talks about it on occasion which is a good sign.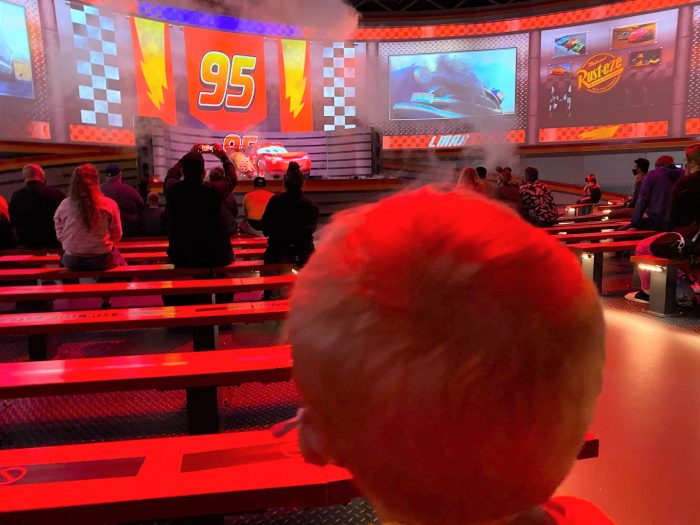 While Lightning McQueen's Racing Academy is not a must-do, if you have any little Cars fans in your party or just want an easy-to-do attraction in the air conditioning, then it is a good choice. We have ratings for every Walt Disney World attraction on our site and our Lines app. As you can imagine this attraction is well received with little ones and school age, but teenagers and up are not racing back to the Racing Academy.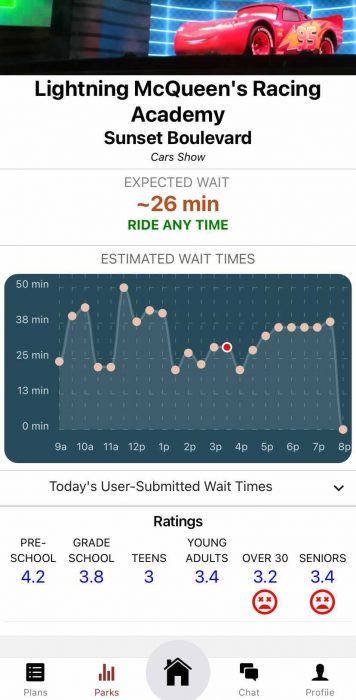 Have you ever been to Lightning McQueen's Racing Academy? What are your thoughts on this attraction?