Which Offers a Better Value: Morimoto Asia Street Food or YeSake by Mitsokushi?
The amount of dining options at Disney Springs can be overwhelming. If you're in the mood for something quick, but delicious, there are two spots for great Asian street food. Morimoto Asia Street Food is a the quick and casual walk-up option from Chef Morimoto. YeSake is near Disney Springs West Side and is presented by Mitsokushi, the same company that operates the Japan Pavilion in EPCOT's food and beverage and merchandise locations. So which of these two Asian street food vendors presents a better value? Let's take a look.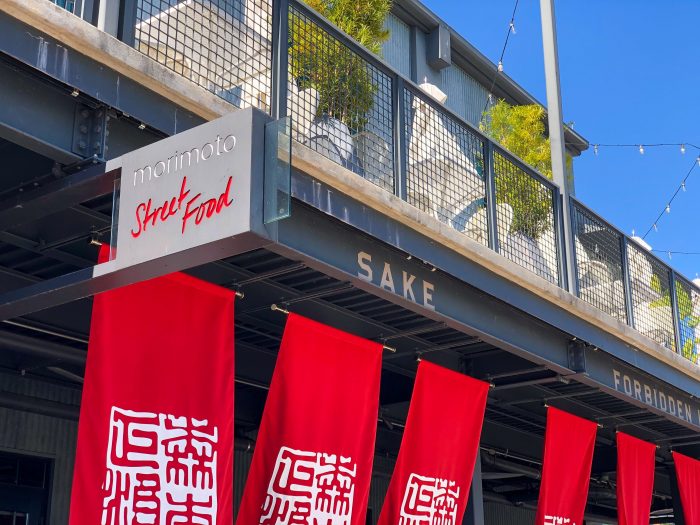 Morimoto Asia Street food is pricier than YeSake, so in that sense YeSake is a better value. But, Morimoto Street Food does present a slightly better quality. Morimoto Street Food is located near the center of Disney Springs at The Landing, while YeSake is over at the West Side.
Ivonne on our team tried the BBQ Pork Bun and the Morimoto Baby Ribs, and paired them with an Yuzu Lager. The BBQ Pork Bun had the tender texture you expect from a bao bun, and, the BBQ Pork filling had a great blend of sweet and savory flavors. At $7.00 it is a modest value, though a $6.00 price tag will feel a little more on target.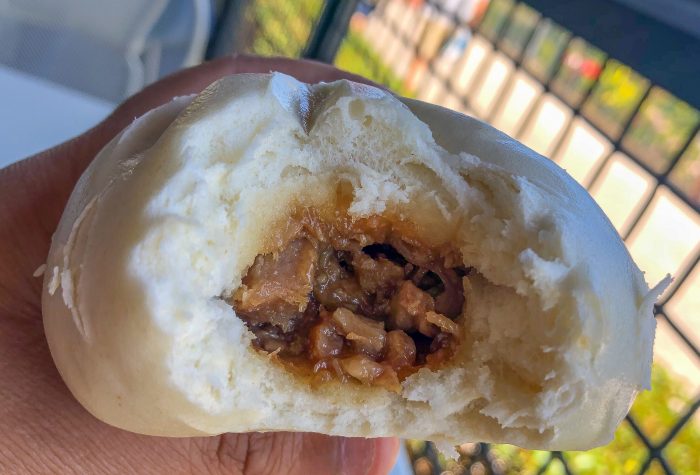 The Morimoto Ribs are $14.00 for a serving of three small, but tender ribs. The flavors was fantastic and the quality was pretty great. For $14.00 we would expect a small side or a little something to be more worthy of the price tag.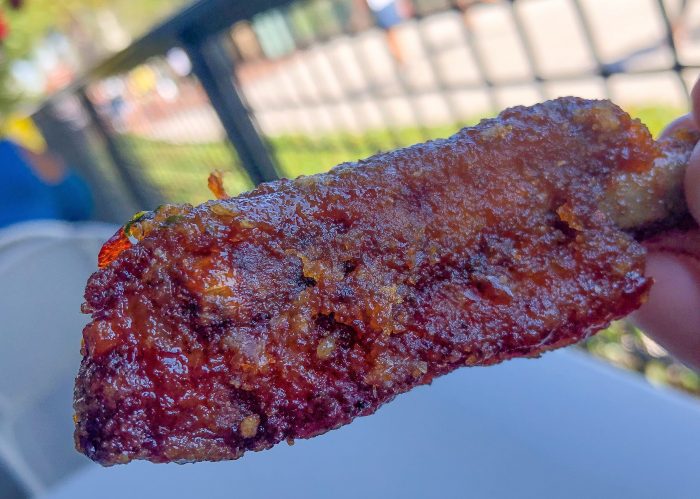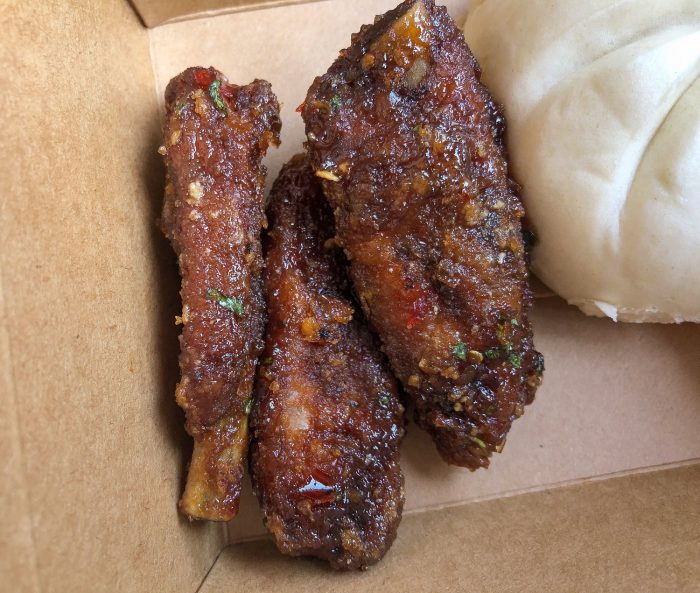 The beer selection at Morimoto Asia and Morimoto Street Food is one of the best at Disney Springs. You can find beers here you won't find anywhere else. And the $12.00 per beer price tag certainly feels like a mighty upcharge for the specialty beer. Ivonne did love the Yuzu Lager and reports that it reminded her of a beer shandy.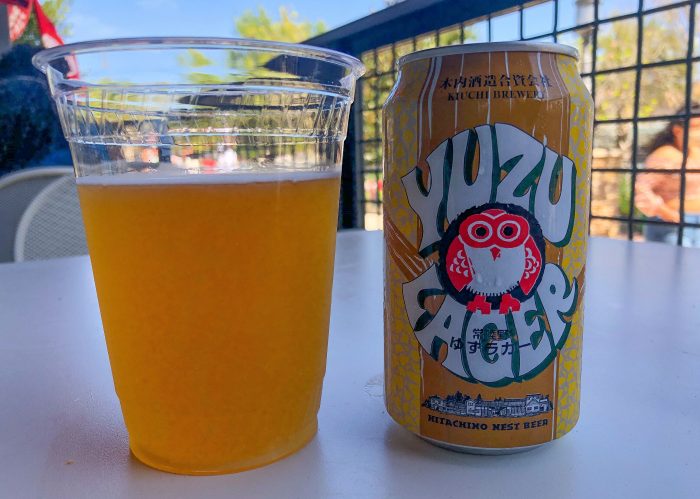 YeSake by Misukoshi is a small brick laden kiosk near AMC Theaters and the Orange Parking Garage. It is easy to pass up. But, if you're looking for value YeSake offers a good value when compared to Morimoto Street Food.
Ivonne tied the Karaage (Korean style fried chicken), the Chicken Teriyaki Bun, and a Sake Cocktail. The Karaage fried chicken was Ivonne's favorite dish of everything she tried at both YeSake and at Morimoto. She highly recommends squeezing the lemon that is provided over the chicken to add a nice layer of flavor. It is hard to believe this is only $6.00.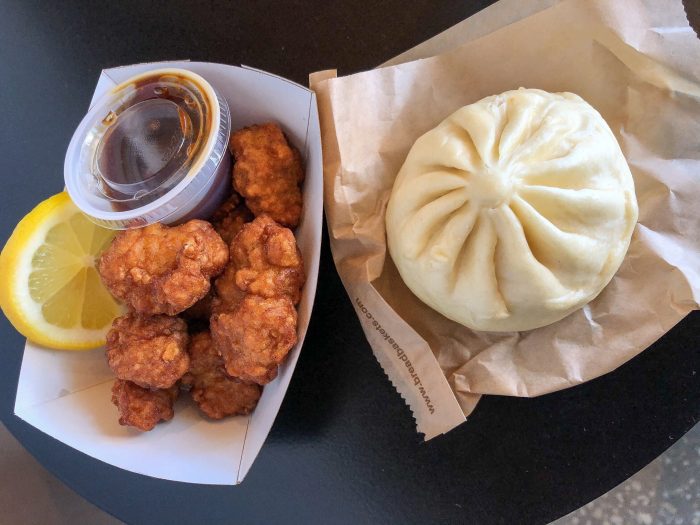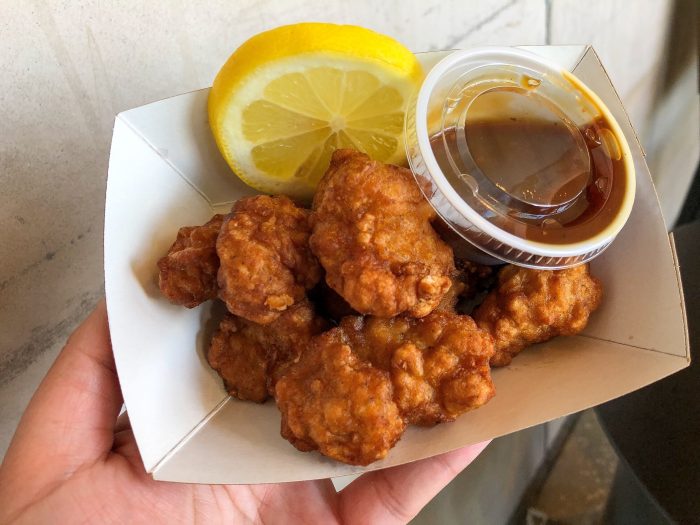 The Chicken Teriyaki Bun had the tenderness you want from a bao bun, and great flavor. At $6.00 this is the value we wanted and a win over Morimoto Street Food.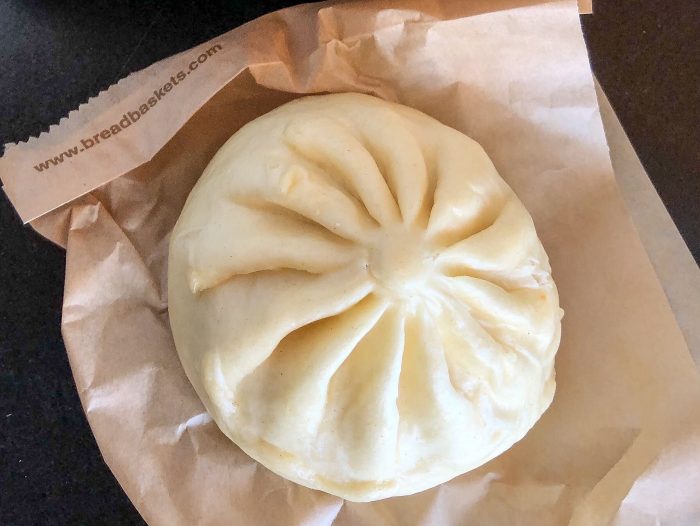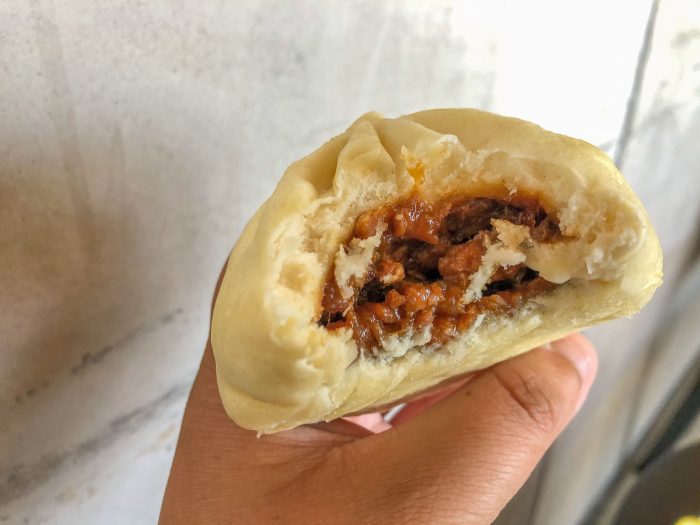 The beer selection at YeSake is not as impressive as Morimoto, but it is still great and there's frozen beer! Ivonne went with a Sake Cocktail with lemonade and strawberry boba, and at $10.00 it is one of the best values for an adult beverage at Disney Springs.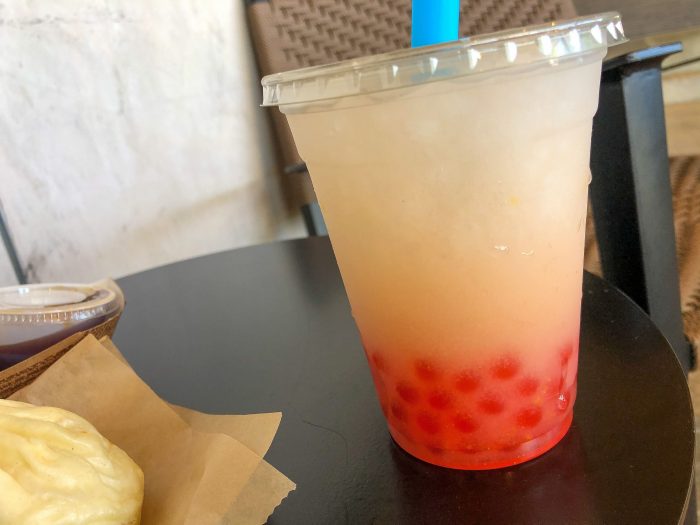 In this head to head challenge, YeSake definitely came out on top. If you're looking for value, we recommend you put YeSake on your list!
Have you dined at either YeSake or Morimoto Street Food? How was your experience?