Indiana Jones Epic Stunt Spectacular Returns
Six hundred and forty-four days after the last showing of Indiana Jones Epic Stunt Spectacular, one of the last OG Disney-MGM Studios attractions has finally reopened to guests!
Located at Echo Lake neighborhood of the park, this action-packed stunt show inspired by scenes from Raiders of the Lost Ark has been educating guests on how Indy takes a punch, cracks his whip, and safely escapes from rolling boulders and explosions since 1989. However, it's one of the last attractions to reopen following Walt Disney World's 2020 closure.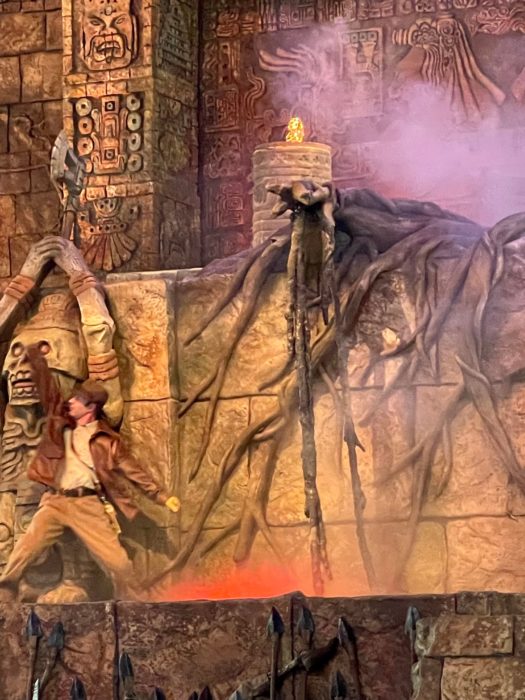 This is why, for its opening day, our park reporter Chrissy was on the scene for the stunt show's return following its lengthy, 20+ month interlude; and apparently, we weren't the only ones excited about Indy's return.
At one point, the line to get into the first show stretched as far back as Star Tours and many guests were faced with the option of standing room only or waiting until the next show!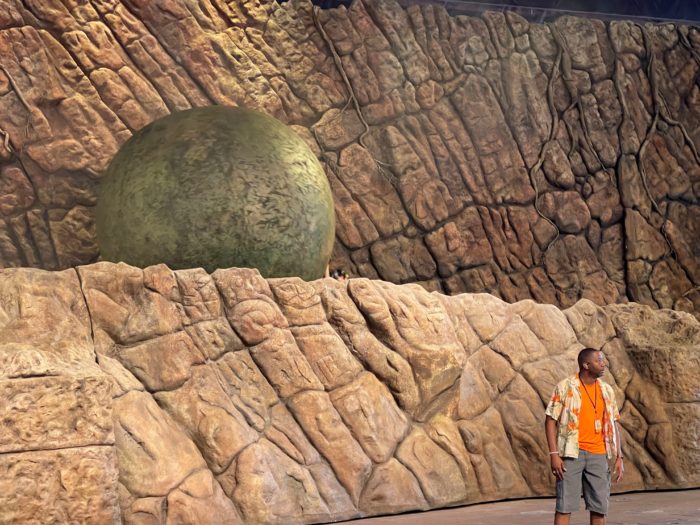 Now while the Stunt Spectacular is much like we remembered, a few changes have been made. In addition to no death scenes, guests are no longer selected from the crowd to participate in the show. Instead, the hosts encourage the crowd to respond and react, and they do crowd recordings for sound effects.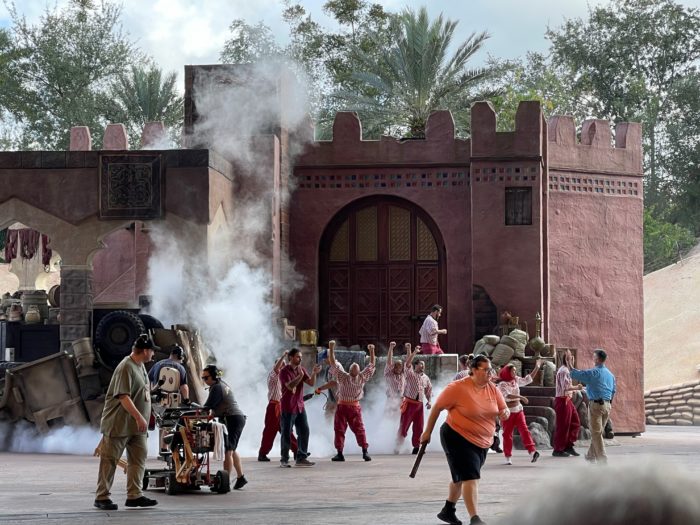 Chrissy also found that the show proved to be emotional for the cast and the audience. In fact, the packed theater gave the show's performers a standing ovation as a warm welcome back.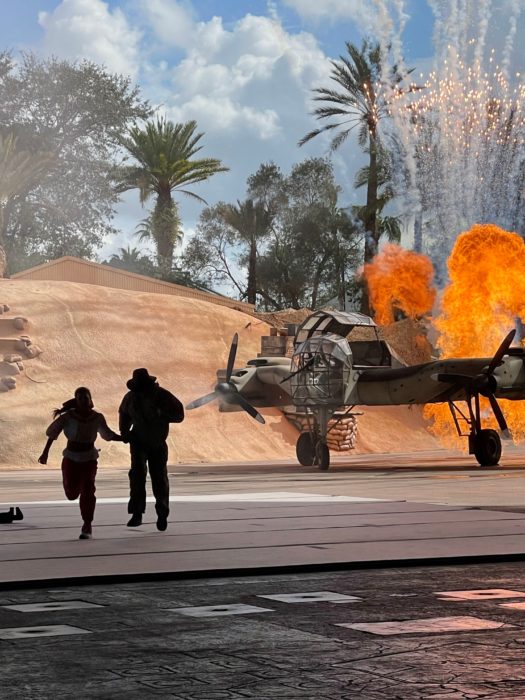 Current showtimes are 12:00 pm, 1:15 pm, 3:15 pm, 4:45 pm, and 6:00 pm.
Are you a fan of Indiana Jones Epic Stunt Spectacular? Are you glad this show has finally reopened at Disney's Hollywood Studios? Let us know in the comments!