I've Cruised 66 Nights Since June 2021 and I Know What You're Wondering
TouringPlans is happy to welcome Billy Hirsch for this article on the state of cruising. 
About eight months ago, cruising returned to North America.  I've seen a lot of opinions and speculation about what cruising is like now, and whether it's enjoyable, or even a good idea.  I've taken twelve cruises since the restart so that I can answer some questions for you, the fine TouringPlans reader. 
Of course, during my "research" I did manage to squeeze in some drinks, naps by the pool, shows, amazing food, and beautiful destinations, but my accountant has assured me that this was research.  So, what kind of questions do I often get?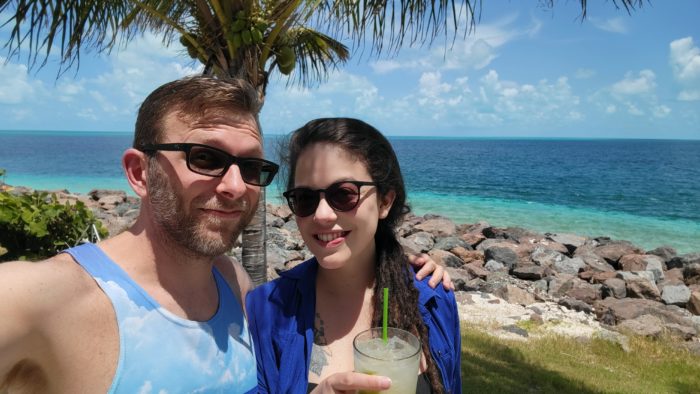 Is Cruising Still Fun?
To me?  Absolutely.  I've cruised on five different cruise lines since the restart, and every cruise was absolutely wonderful.  Now, I'm not most people – I am fortunate enough to cruise so much that TouringPlans is making a new app just to predict when I'll actually be home.  (Check out some of my adventures at CruiseHabit.com!)  While I suspect that, for most, cruising right now is a fine idea, you should of course consider a few things carefully:
If you're not vaccinated, and not willing to wear a mask while indoors (not all sailings require masks – but this can change often), then a cruise isn't for you right now.

While kids programs are running, some have limited capacities or hours. This varies by cruise line and is something to talk about with your travel professional.

Last-minute itinerary changes were always possible (long before COVID), but it's been a bit more common recently.  Many more ports are open to ships than a couple of months ago, but changes still happen.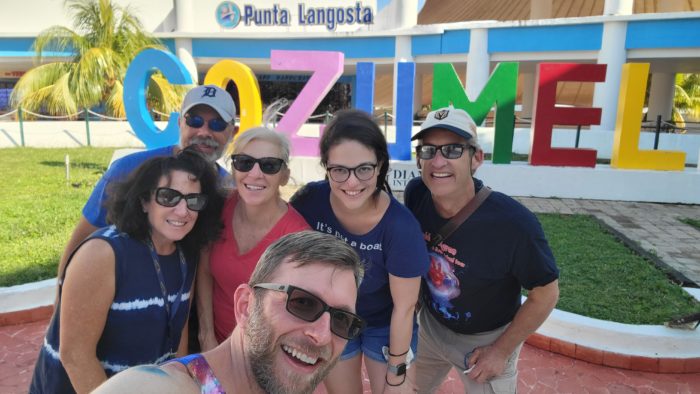 If you're good with those points above, you're in for a treat.  Not only are crews working harder than ever to make your vacations fantastic, but there are far more of them to go around.  Why?  It's not just that cruise lines are limiting capacity, many people plan their cruises a year or two out, but in 2020, not many people were booking cruises for 2022. 
This means there aren't nearly as many people on cruise ships, and on at least six of my cruises in the past year, there have been more crew members than guests!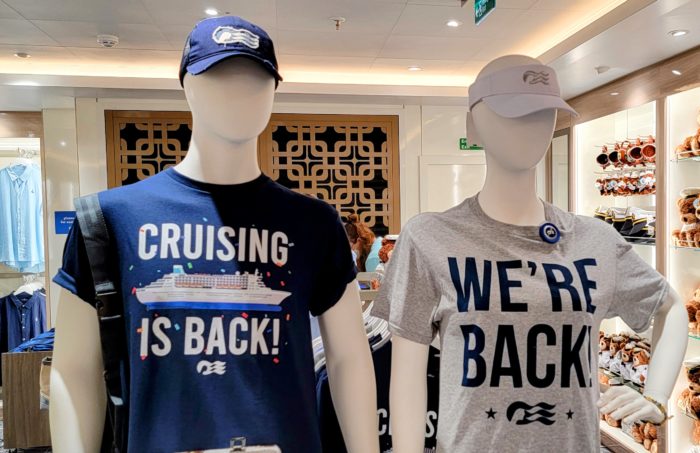 Are COVID Protocols Difficult to Keep Track of?
Honestly, they can be.  If you have any doubt about how wild it's been, ask any travel agent (or cruise blogger).  For guests though, it should be pretty simple. 
Cruise lines have generally been good at keeping guests informed of the latest requirements, but there is an even easier way.
All of my cruises, for example, are organized by the hard-working folks at TouringPlans Travel who can help you make sure you're not only informed of the requirements for your cruise but offer tips to make those requirements easier to meet. 
For example, did you know that for most cruise lines, you can take a simple home test instead of making an appointment somewhere – and that your insurance company may cover the cost?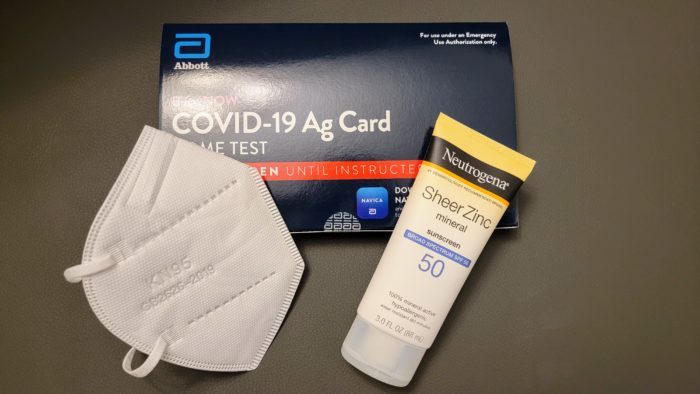 For years I've booked all my sailings through great travel agents because even as someone who writes about cruising, having a single point of contact and a great advocate, makes travel better.
What are the Safety Protocols?  Masks, Vaccines…
There are two categories of safety protocols: things guests actively do, and things the cruise lines do.  
For guests:
If you're able to be vaccinated, then you'll need to be, and you'll have to provide proof of that.  Most lines aren't requiring boosters just yet, but we won't be surprised if this changes soon.  

Most lines require guests wear masks when indoors; in fact, all lines switched to this requirement when omicron came about, but a few are again loosening mask requirements.

Every line requires that some sort of testing be done before your cruise.  Whether a rapid antigen is enough (it is in most cases) or you need a PCR, and whether that testing needs to happen a day or two before your cruise, or is performed at the port, varies by cruise line and even cruise.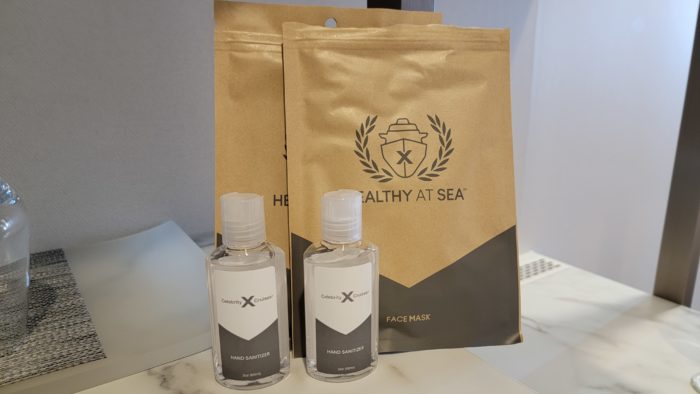 The cruise lines work hard behind the scenes as well.  In addition to ramping up the already rigorous surface disinfection, there are a ton of things happening that most guests don't see.  Here are just a few:
Ships have upgraded their HVAC systems to include hospital-grade filtration, and to cycle air out of public spaces and staterooms very frequently.  

Crews are tested every several days, health trends are monitored, contact tracing is performed in the event there are positive cases, and port agreements are in place for shoreside care.  

Capacity is limited.  Depending on the cruise line, they're capping things at between 50% and 70%, but like other protocols, this is fluid.
There aren't too many places you'll find on land taking even two of these preventative measures – let alone all of them.
How Many Times Have You Had COVID?
Zero.  I've not had COVID.  Many have, most on land, and a small number on ships.  Remember those stories a couple of weeks ago about multiple cases on ships?  Do the math and you'll see those ships had positivity rates of 0 to 2%.  Over a longer term, it's even more impressive. 
The CEO of Royal Caribbean Group (they run Royal Caribbean International, Celebrity Cruises, and Silversea Cruises) recently noted that since the resumption of service, 1.3 million guests sailed with them, with only around 2500 COVID cases on their ships. That's a positivity rate of 0.19%.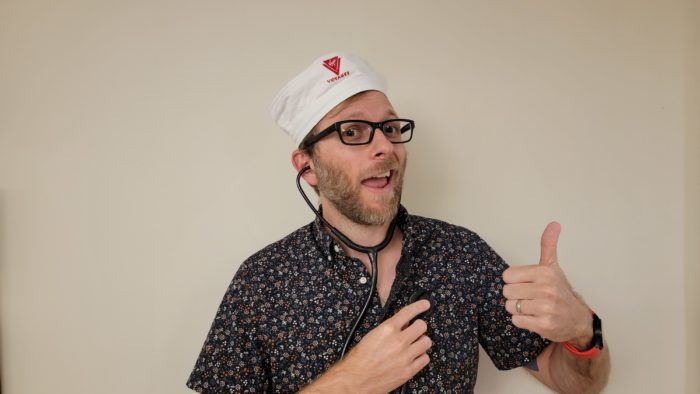 Cruises where 99%+ of people are vaccinated, everyone is tested ahead of time, there are hospital-grade HVAC systems, and other protections, turn out to be safer than going to your local store where none of those standards are enforced.  Whodathunkit?
So Are Cruises Really Cheap Right Now?
There are absolutely deals to be had.  For the most part, we're not seeing rock-bottom pricing. That's because cruise lines don't need to do that, people are cruising, many just need time to get back in the swing of things. 
A good travel agent is well positioned, however, to find some great offers at the moment – maybe with lower prices, or maybe with additional perks built into your fare. 
Perhaps the best deal in cruising right now is the availability.  Ordinarily, it'd be tricky, at the last minute, to find exactly the ship and itinerary you want and for your stateroom of choice to be available.
On some of my recent cruises though I've managed to not only get the sailing I want at a price that I think is great (even paying $1000 for two people in a balcony for seven nights on a brand new Royal Caribbean ship!), but I've found that upgrade offers have been abundant. So it's an easy time to treat yourself.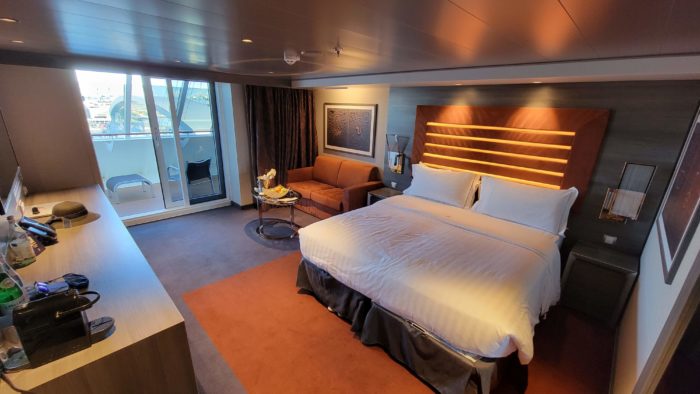 Speaking of treating yourself (warning: shameless plug inbound), if you want to take advantage of some nice offers for an adult getaway and have a blast, join me on the adult-by-design Scarlet Lady from Virgin Voyages this July!  You can find info at VirginVoyagesGroupCruise.com, or by checking with your TouringPlans Destination Specialist.  
Want another treat?  Find out how great cruising is right now and I'll treat you!  Find me on a cruise ship and I'll gladly buy you a drink and talk ship until you're sick of the sound of my voice. Just be sure to say the magic words, "Epcot is the world's greatest theme park."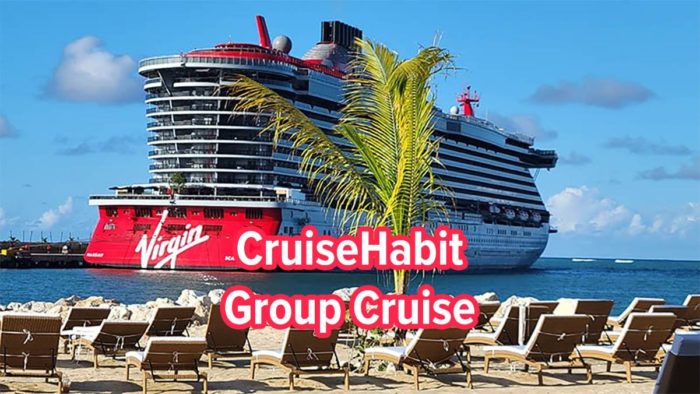 Billy Hirsch is the creator of CruiseHabit.com where he shares tips, insights, and reviews of various cruises and related activities. He's a Disney nerd, a cruise nut, a tech junky, and a former travel agent. Having started cruising as a baby, Billy has been fortunate enough to have taken over 60 cruises on various lines in different parts of the world. He has had a lifelong obsession with cruising, both as a leisure activity and the inner workings of the industry itself. You can frequently find him as CruiseHabit on Twitter and Facebook answering cruise questions or broadcasting live from ship and shore.