Merchandise for The Mandalorian Includes This Must Have Spirit Jersey
Star Wars fans, get ready to feel a disturbance in your wallet. The runaway hit of Disney+, "The Mandalorian", was pegged to be a favorite, but not even a protocol droid could have calculated that the baby Yoda-like character "The Child" would spawn a maddening craze. Earlier this month we looked at new merchandise for "The Mandalorian" and now there's even more. A long sleeved t-shirt ($39.99), two different sock designs ($14.99), and the almighty spirit jersey ($64.99).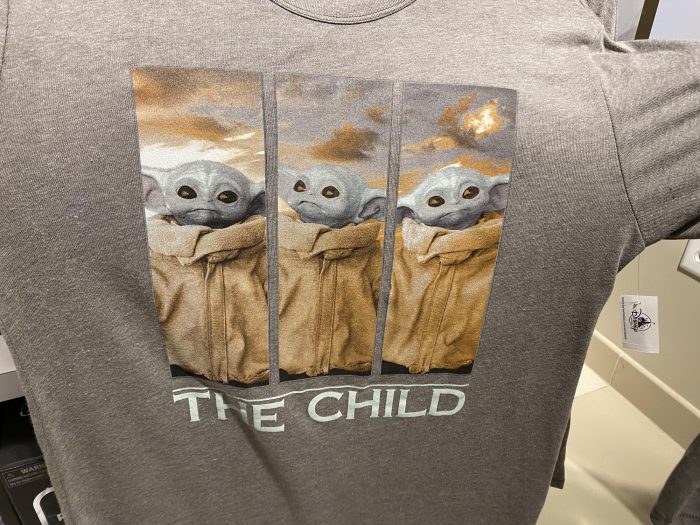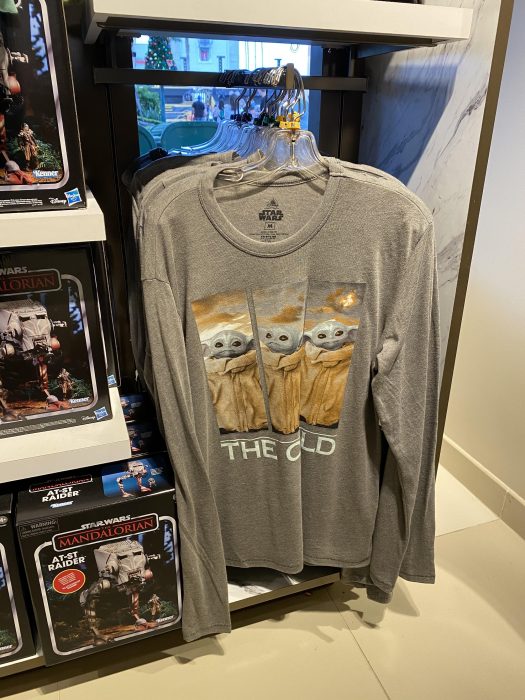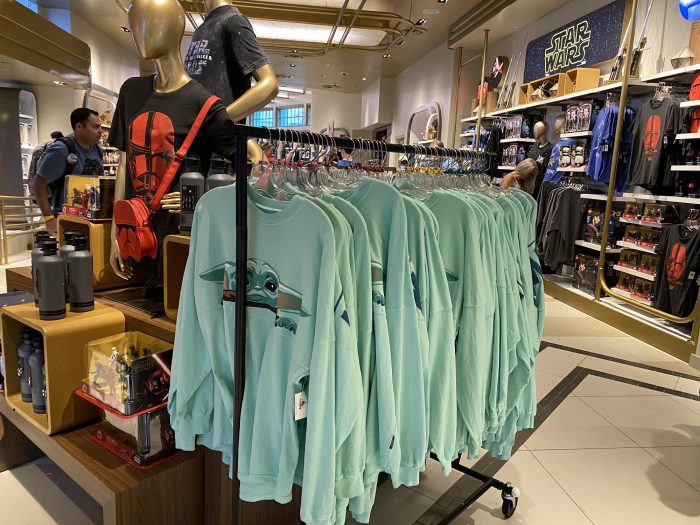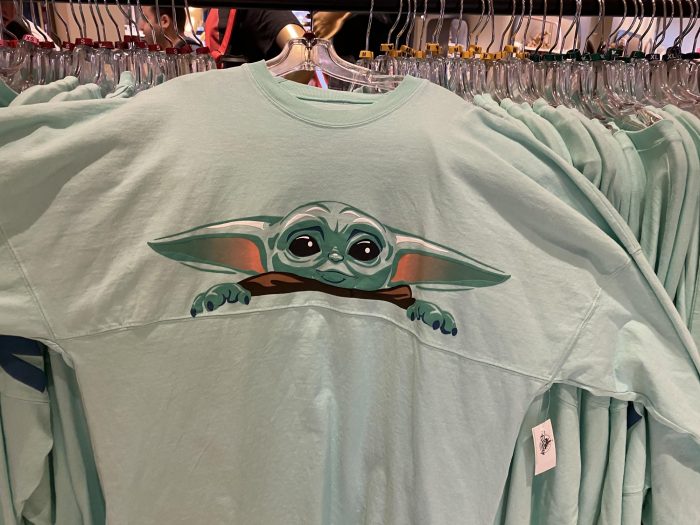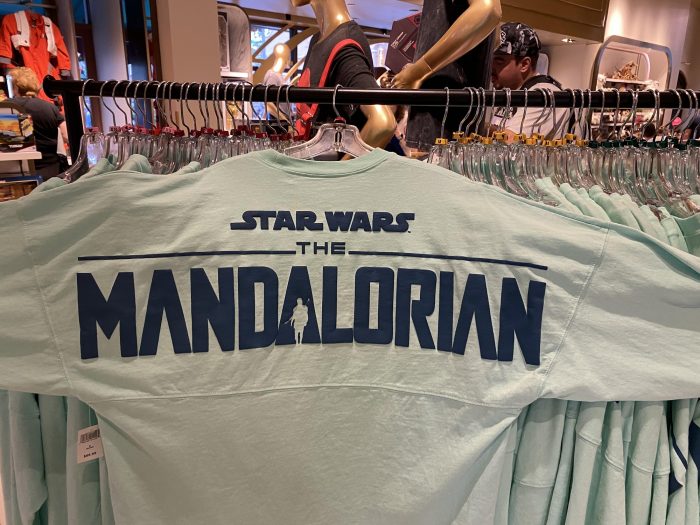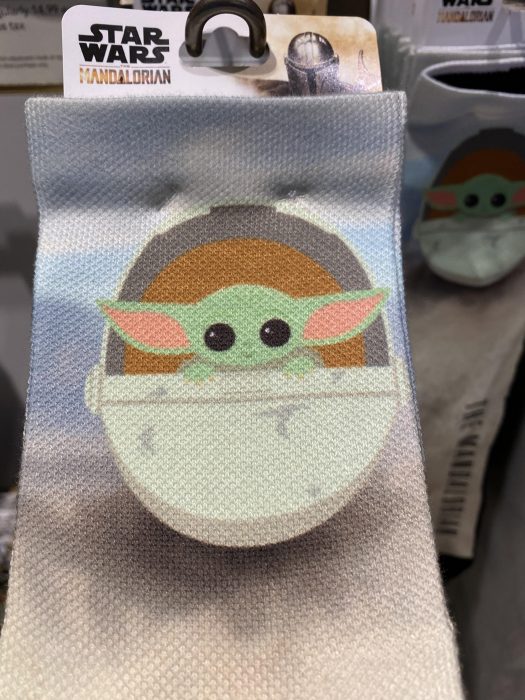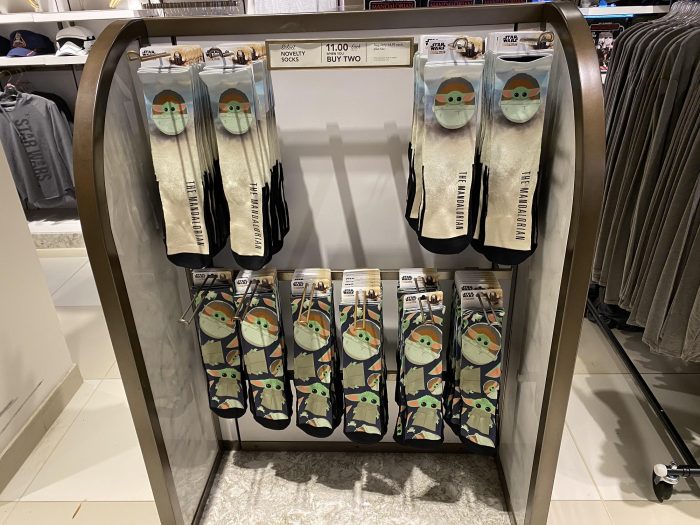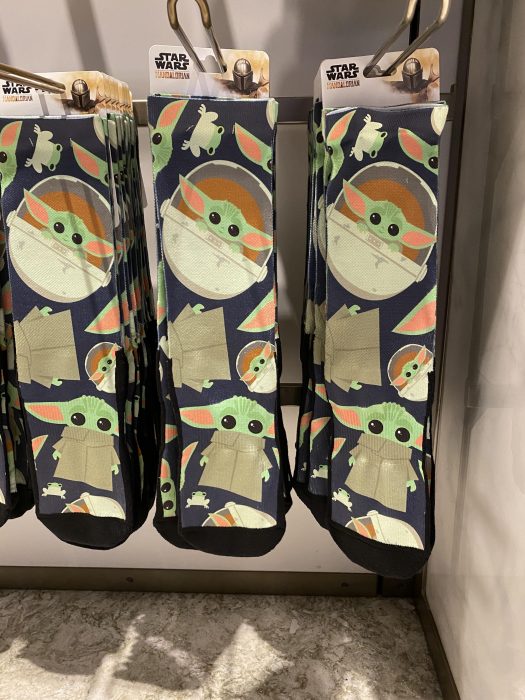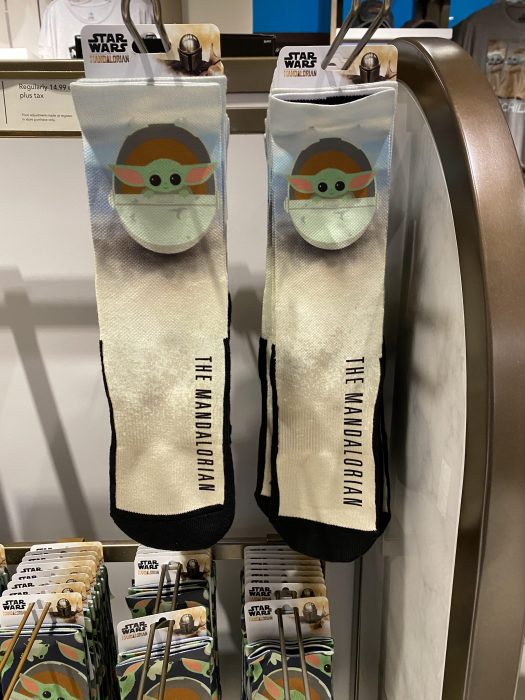 We found this selection of merchandise at Keystone Clothiers inside Disney's Hollywood Studios. ShopDisney online does not have these items just yet, but keep an eye out as they could arrive later. The socks are a fun option for those wanting to show their Star Wars love in a subtle way. Whereas the spirit jersey proudly declares oneself as a major fan of "The Mandalorian" and the child. Are any of these apparel items going to get stuck in your tractor beam?