The Magic, The Memories, and Merch! Looks Back at 7 Years of Disney Treasure, Trash, and Tsum Tsums
Welcome to the latest edition of The Magic, The Memories, and Merch!, the longest running monthly look at the now closed Disney Outlet Stores in Orlando. Without being able to step foot inside the Character Warehouse over the past 30 days, we had to look elsewhere for our discounted Disney merchandise, and boy, did we find a doozy…
A SPECIAL OUTLET REPORT INVESTIGATION asks the question: How far would YOU drive for discounted Disney merch…
So, a few days ago, everyone on DisTwitter was minding their own business, when all of a sudden a bomb was dropped.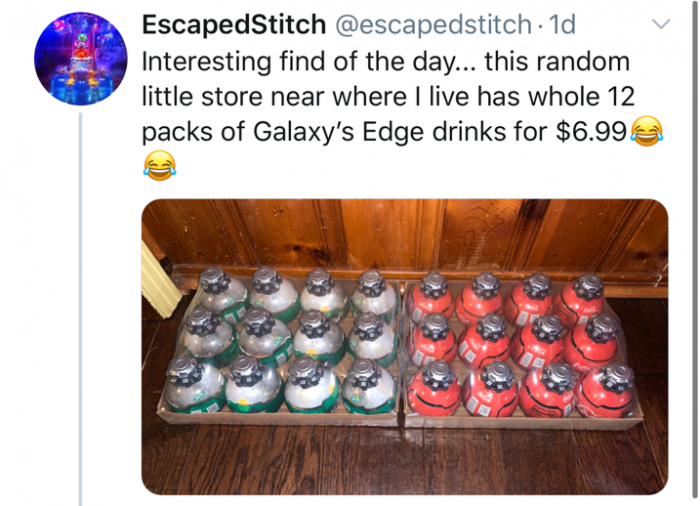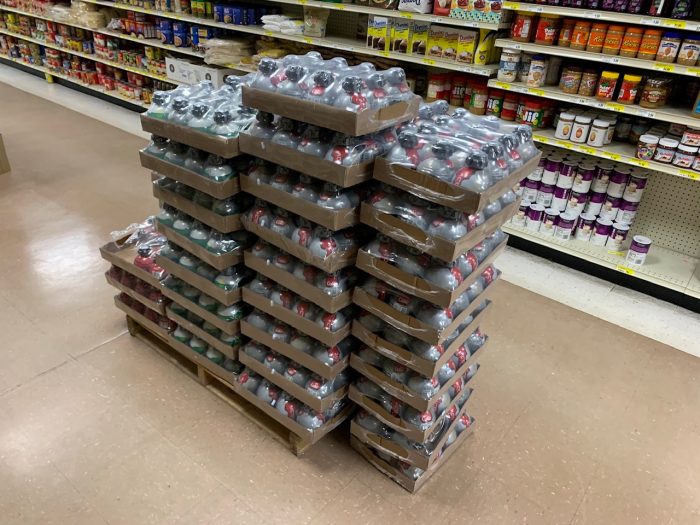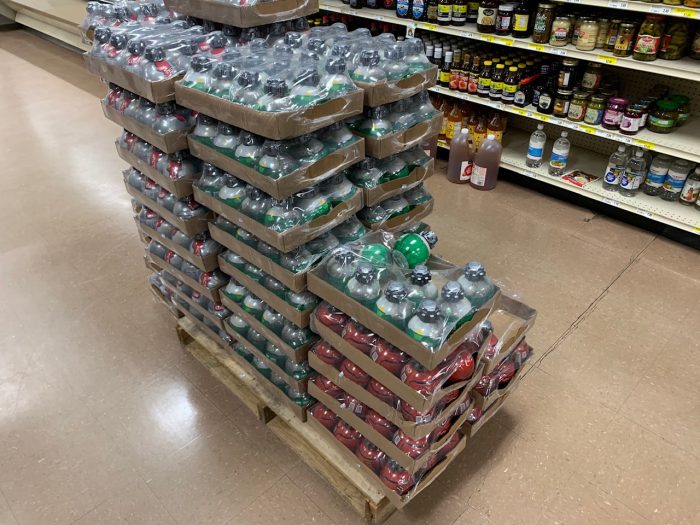 An entire 12 pack cost $6.99, the price of a single bottle inside Star Wars: Galaxy's Edge. At the Disney Outlet Stores in Orlando, this is the type of super discount we usually see reserved for items from Pandora: The World of Avatar.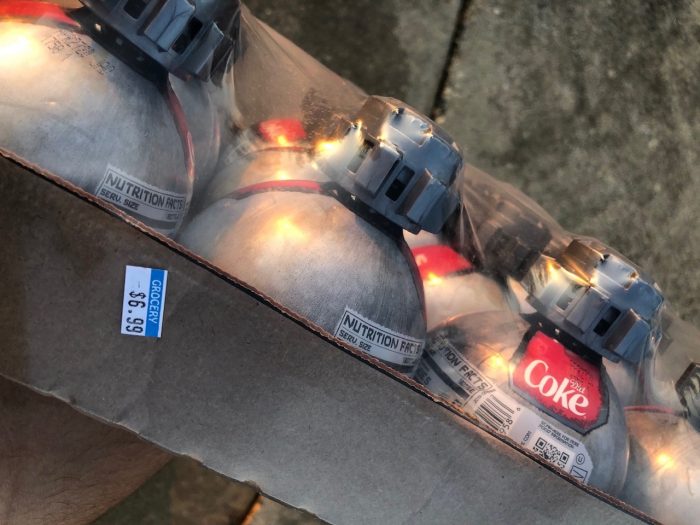 So it turns out, the store selling these Cokes was a small supermarket located in Alabama.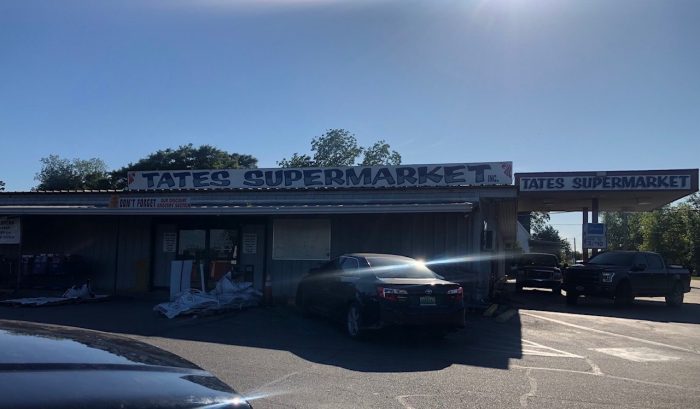 Seeing this incredible deal, a member of DisTwitter made the pilgrimage up to score a case, only to discover a horrifying fact….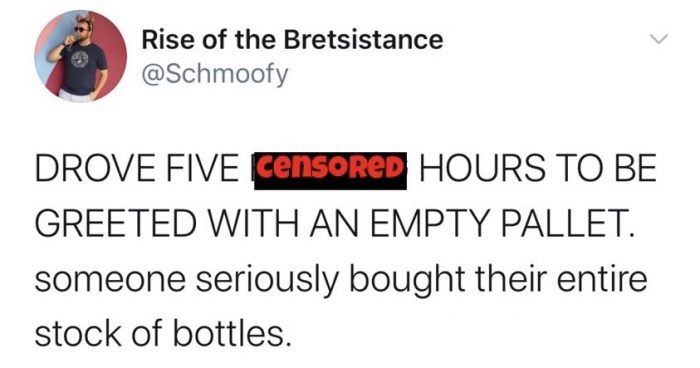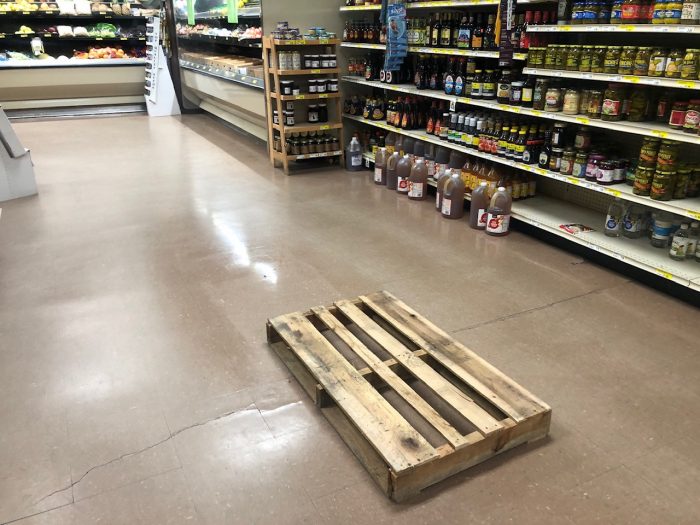 After this shocking development, another member of DisTwitter revealed he had gotten to the store a little earlier….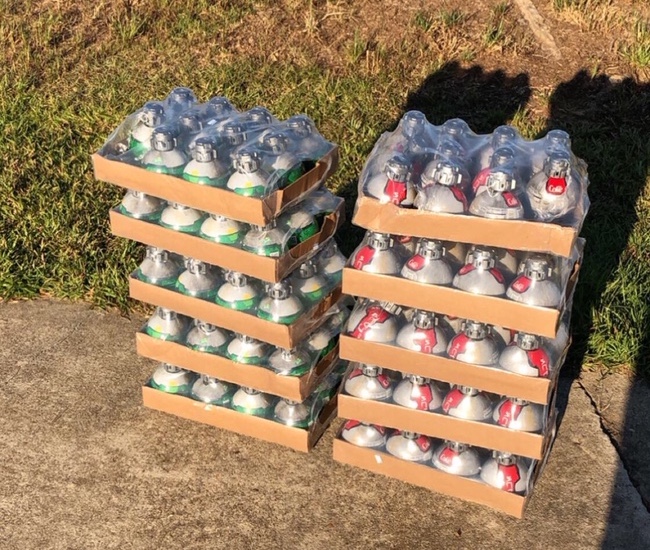 And then proceeds to drop AN EVEN BIGGER BOMBSHELL….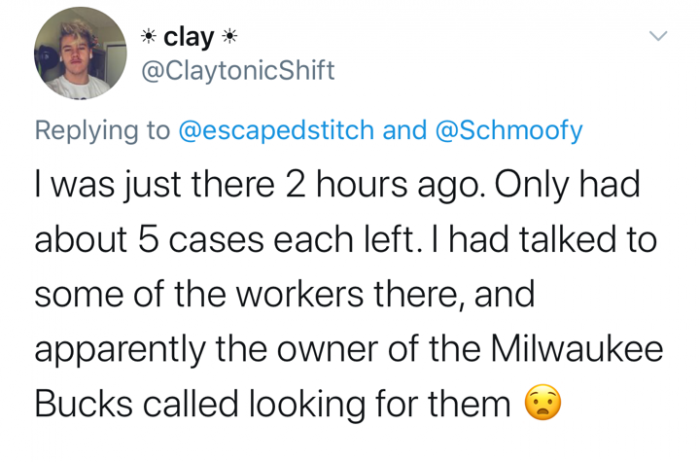 For those who don't know, the Milwaukee Bucks are an NBA team, and one of their star players is Robin Lopez. A lifelong Disney fan, Lopez made the news last year when it was revealed that he was one of the people who unwittingly bought items which were stolen from Walt Disney World.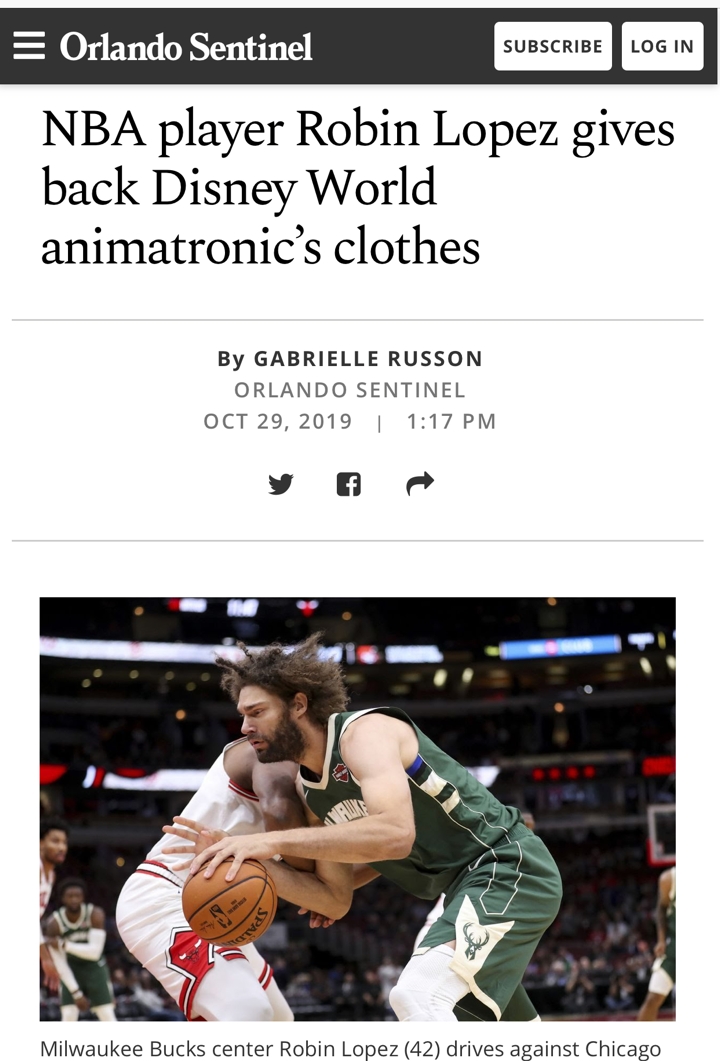 Whether this part of the story ends up being true or not is irrelevant to me because it is so great. It would be like me discovering that the Disney Outlet Stores finally got in that Pandora Utility Suit action figure that I desperately want, only to find out they were all scooped up by JOHN STAMOS.
Believe it or not, there were some people on DisTwitter who mocked @Schmoofy for driving five hours to get the Coke, but I get it.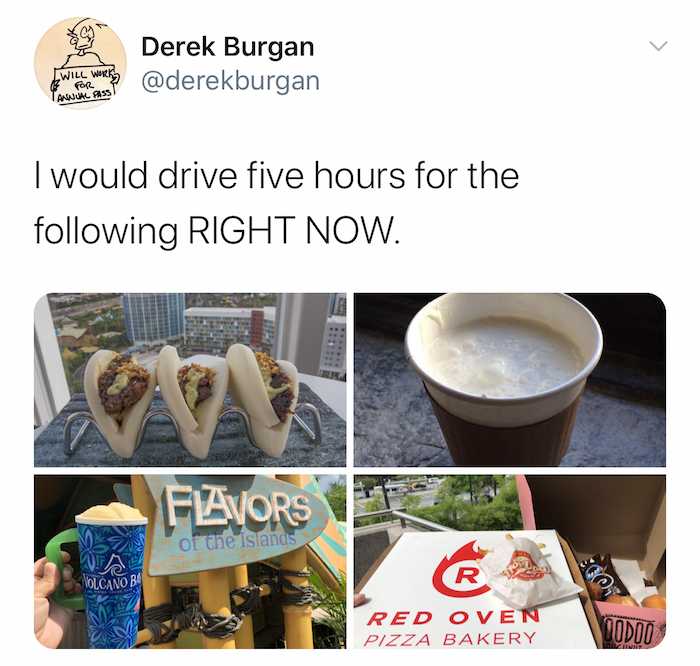 What an amazing story. Now, with that out of the way, we have to talk about Ye Olde Outlet Store Report. The bad news is that the stores were locked shut for the entire month. The good news is that it appears there is a possibility that they could re-open in May or shortly thereafter (knock on wood).  I wasn't exactly sure what to do, until I was scrolling through DisTwitter and stumbled upon a thread.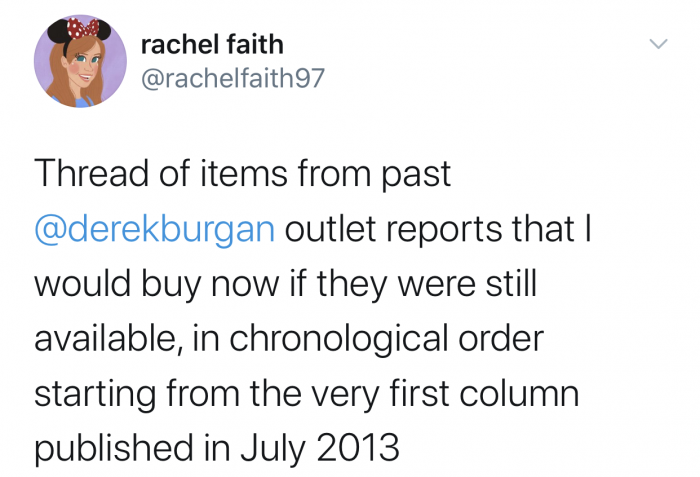 It got me thinking. When I was growing up, a staple of television was "clip shows." Out of nowhere, a popular character from the show would break the fourth wall and talk to us viewers before showing us highlights from previous episodes. You don't see clip shows anymore because we can all just watch our favorite highlights view YouTube, DVD, or on a streaming site. But then I thought, if Rachel is interested in these items, there is a good chance that you – Dear Reader – might have some interest too. So we are going to look at running commentary, and in the captions of each item I will give my thoughts along with a behind-the-scenes look at what goes into the Outlet Report.
Sound good? Alright, take it away Rachel!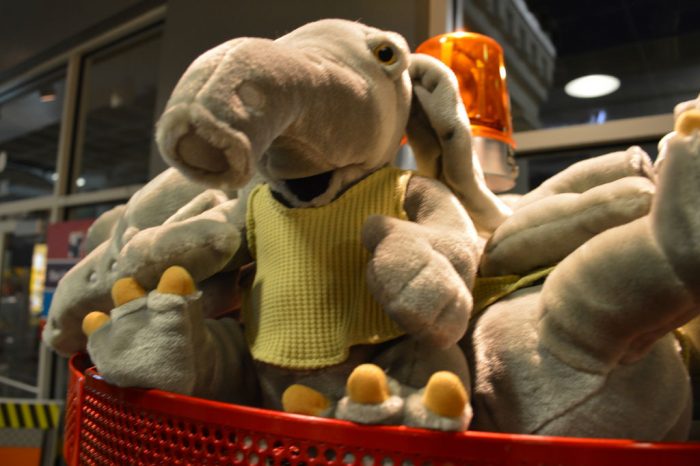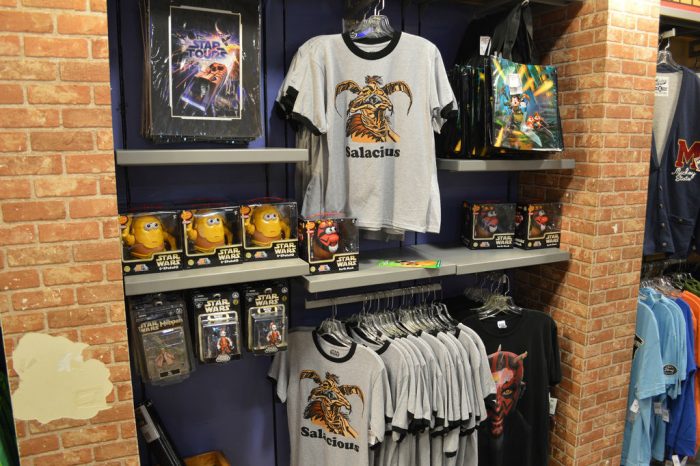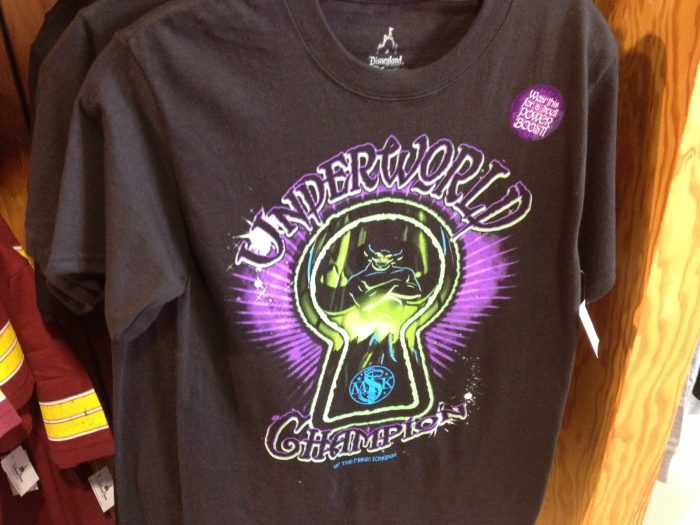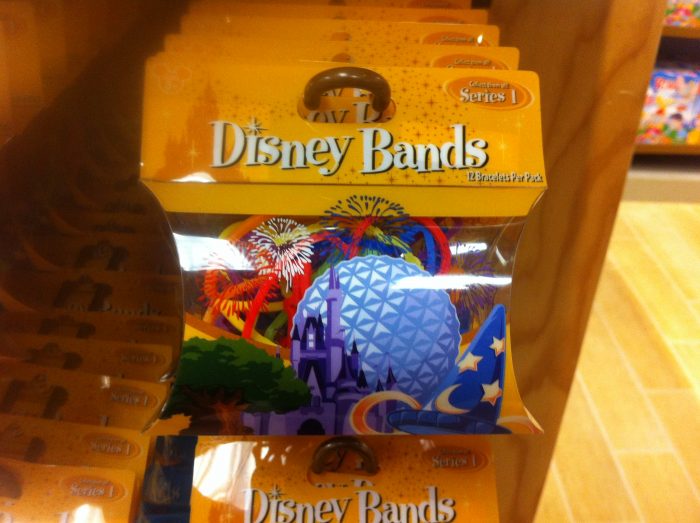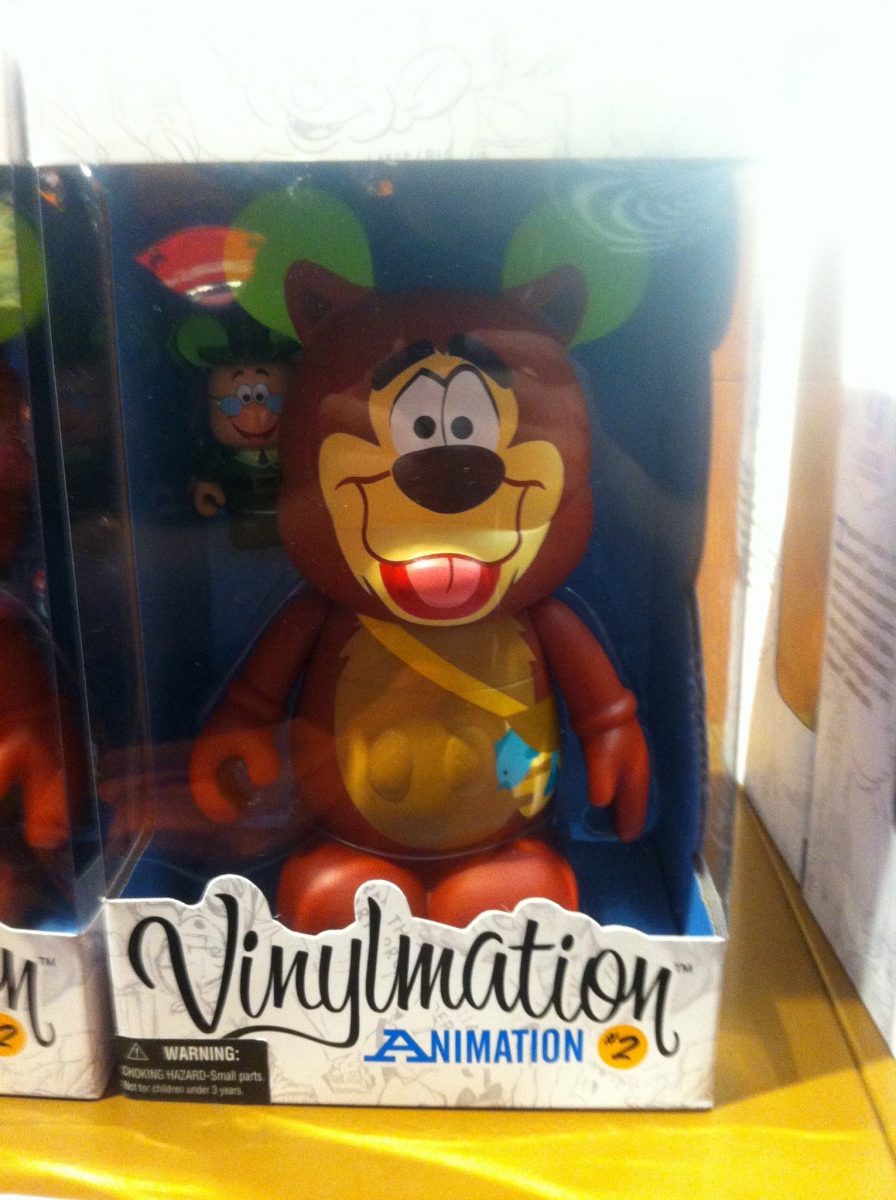 Rachel called out that I didn't know who Humphrey the bear was at the time. However, over the years I have grown to adore him and you'll see him pop up in editions of the SATURDAY SIX, including this one featuring The Best Bathrooms in Walt Disney World.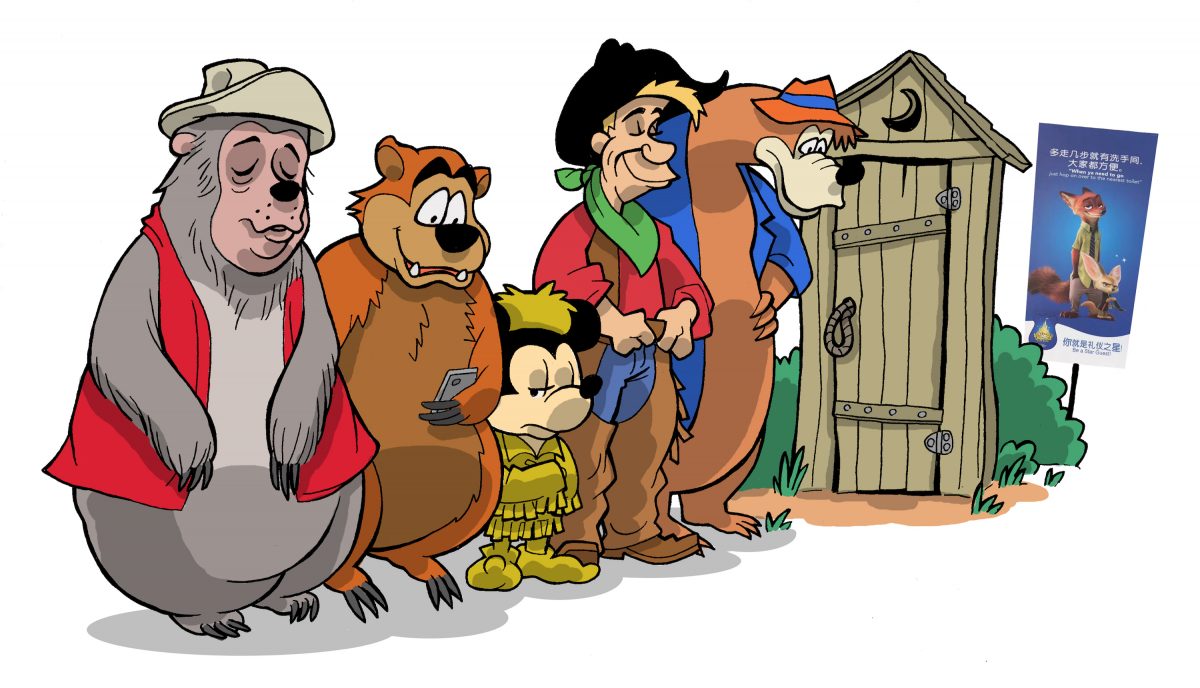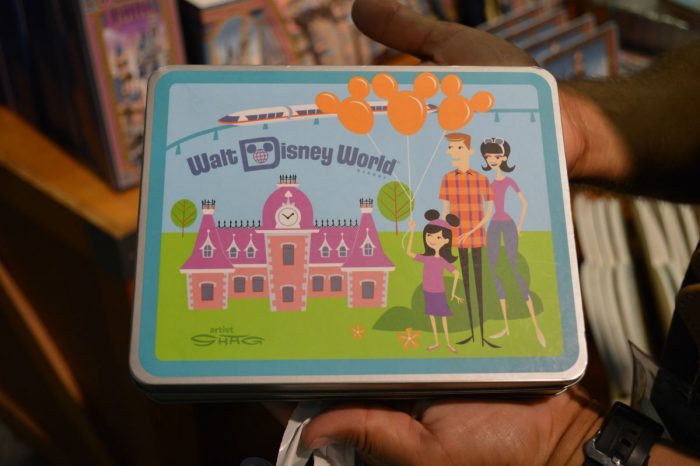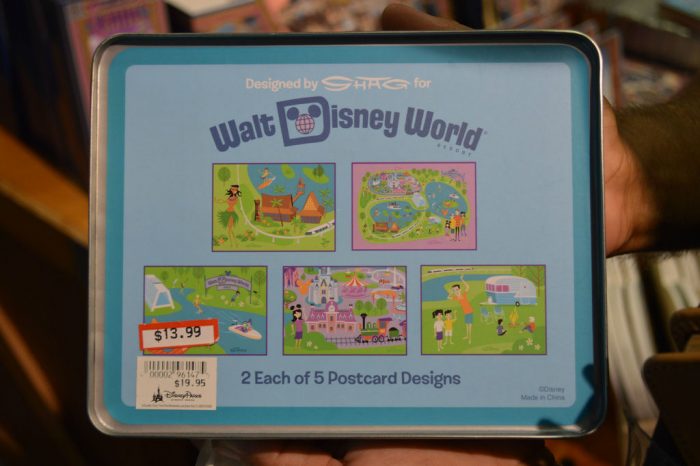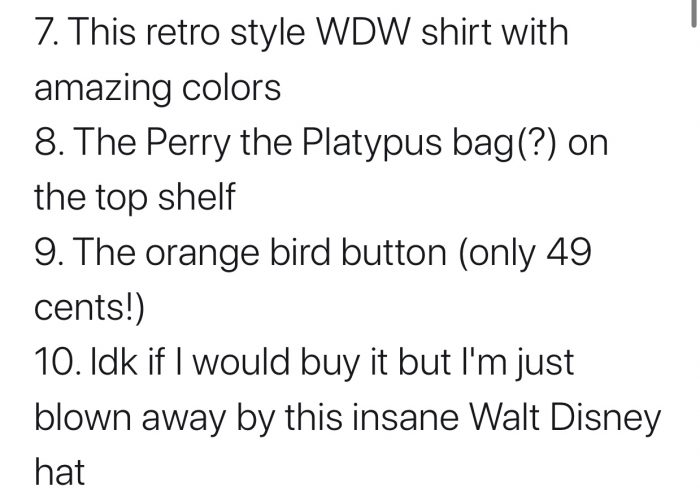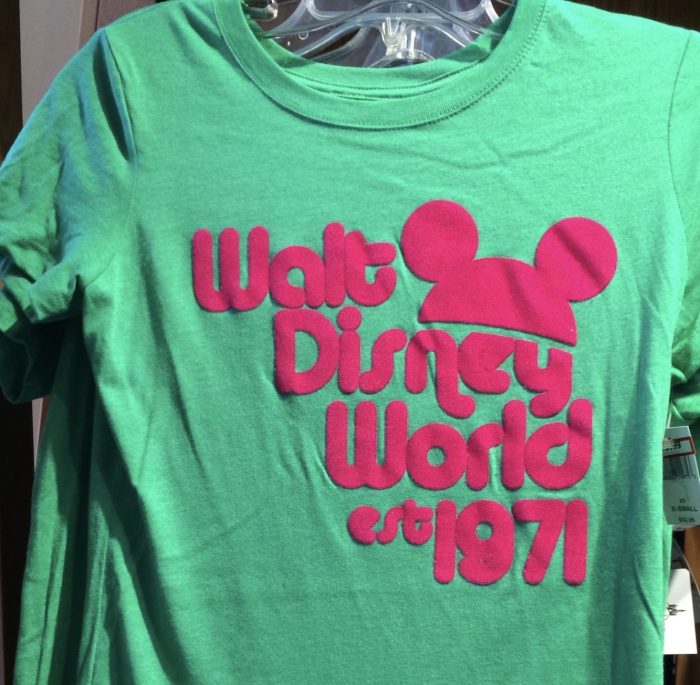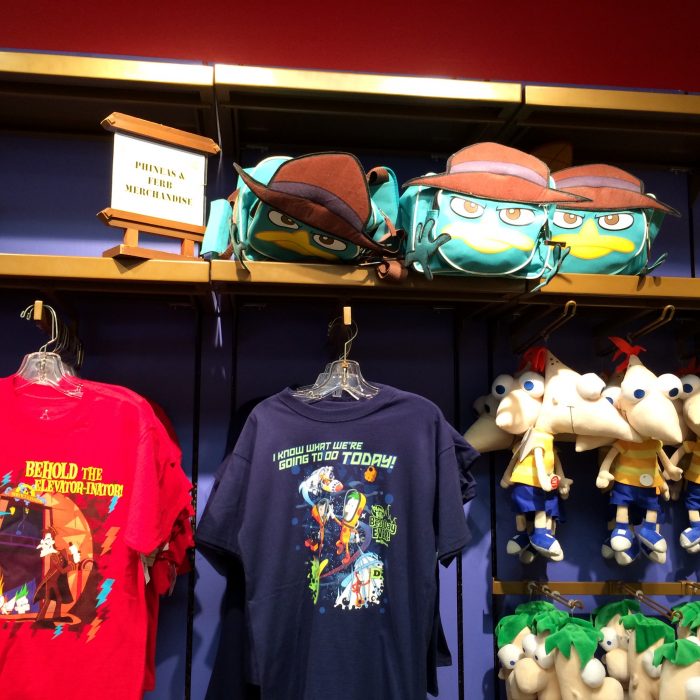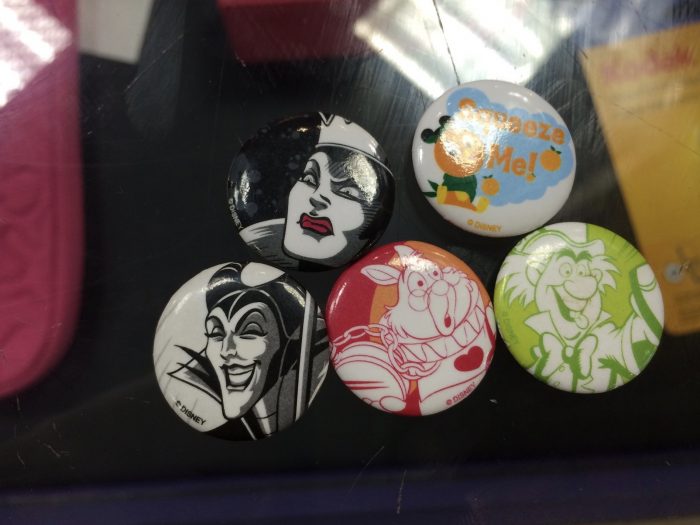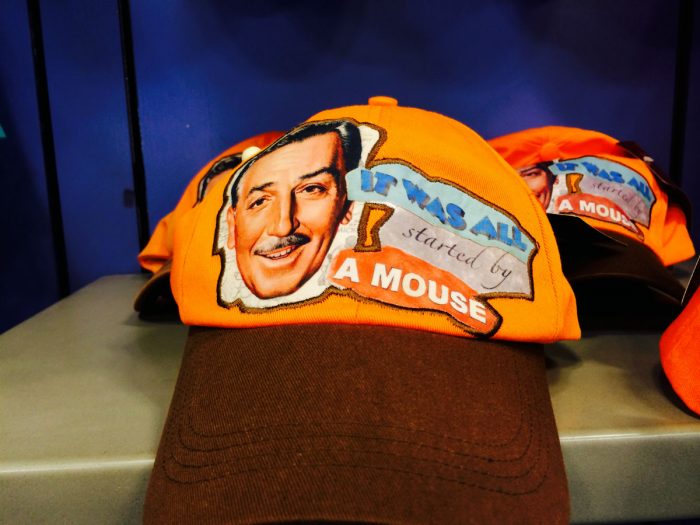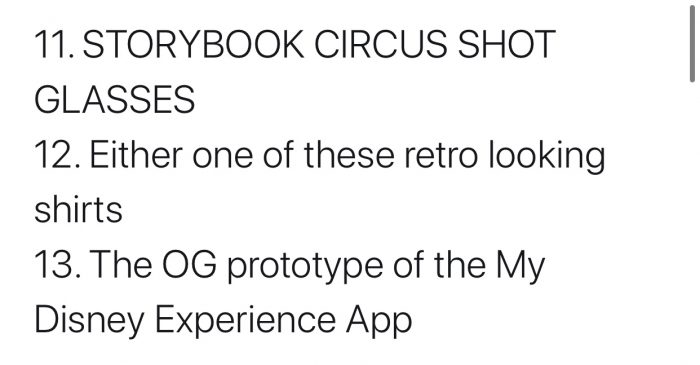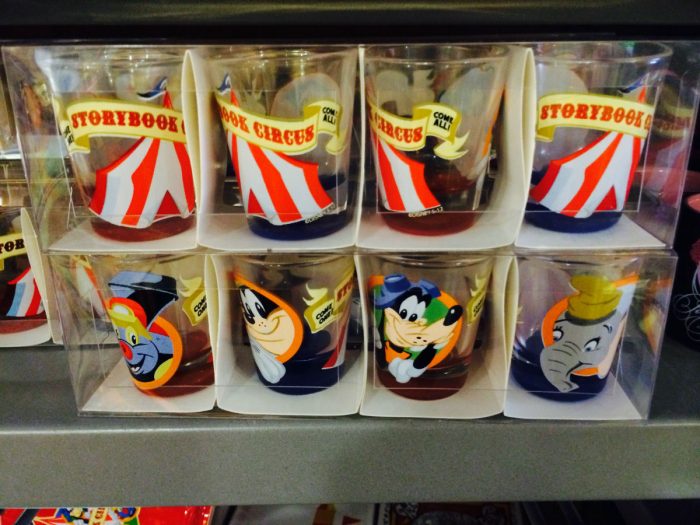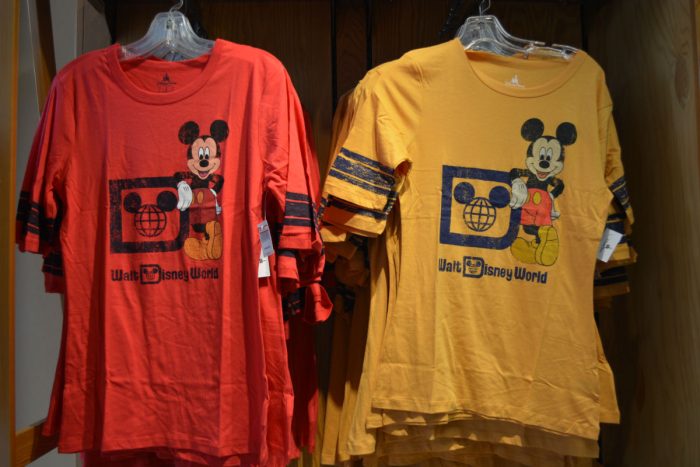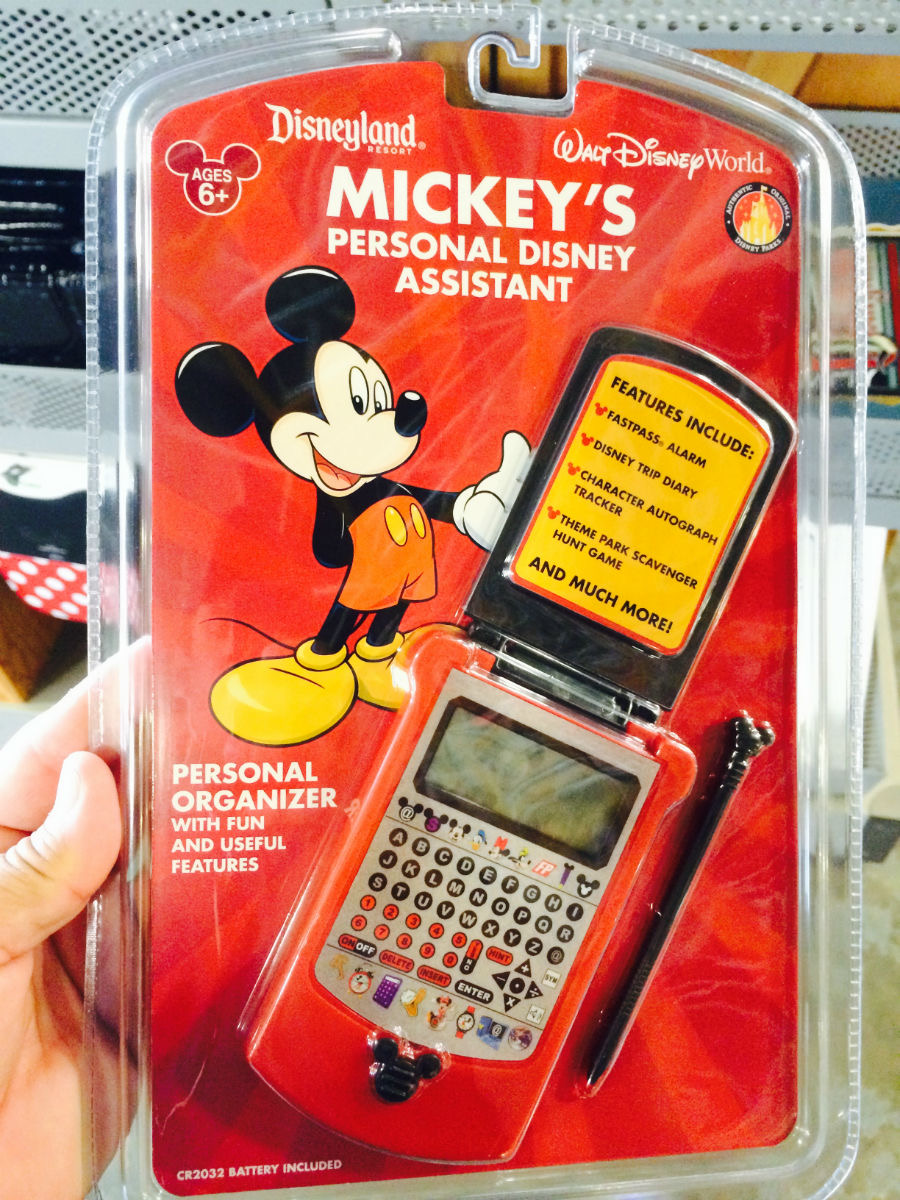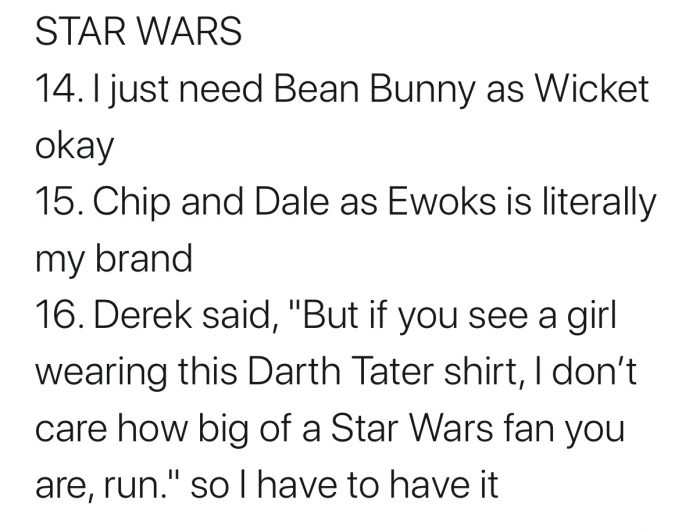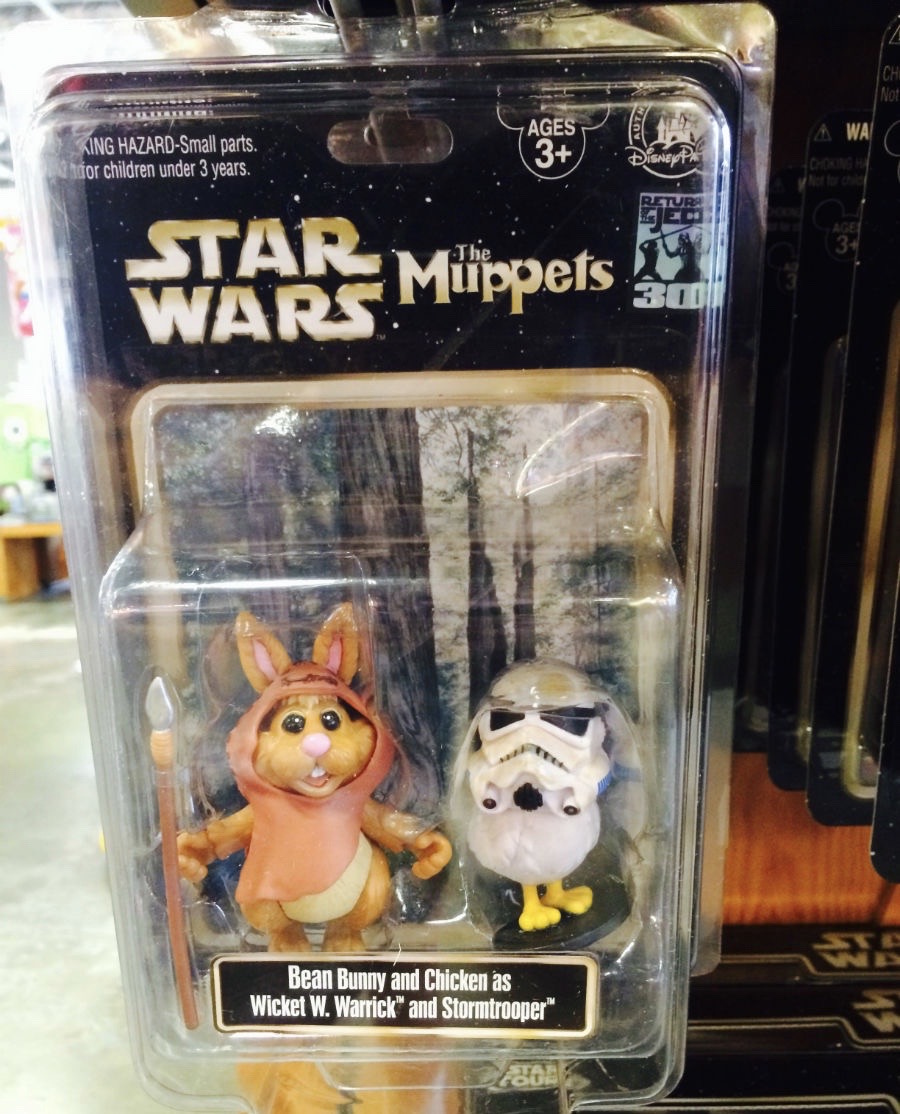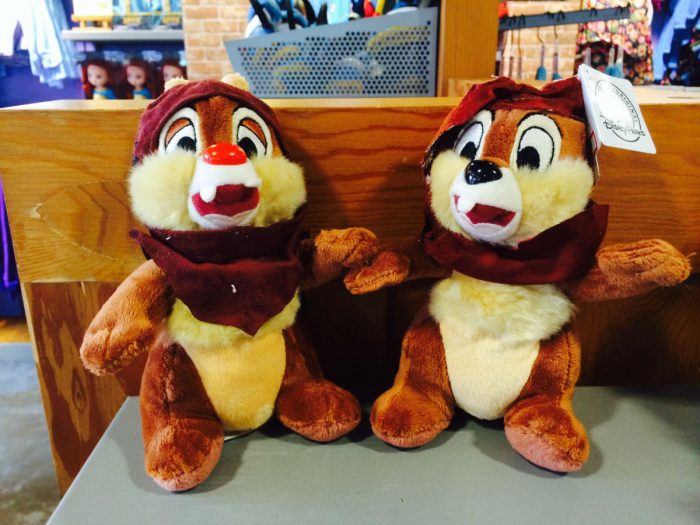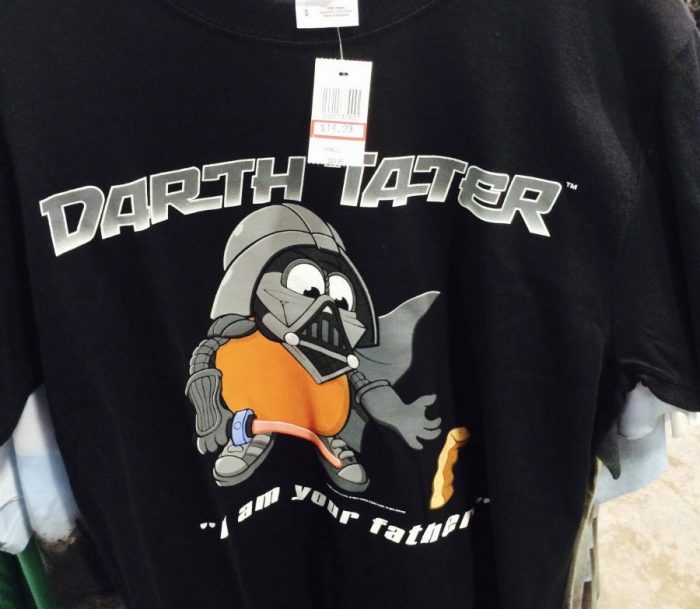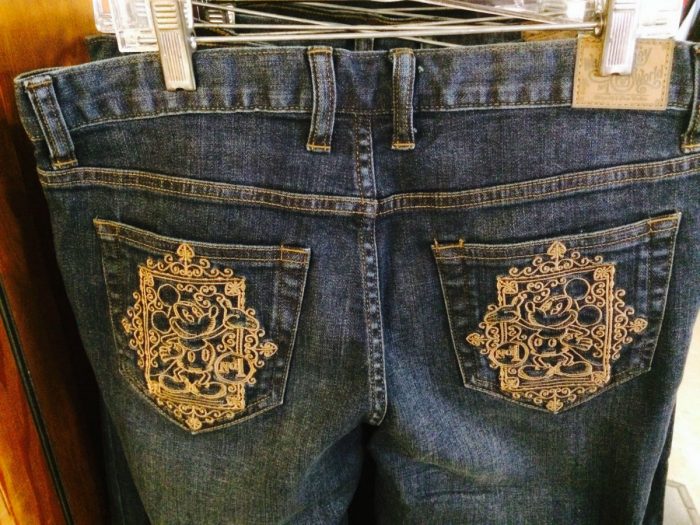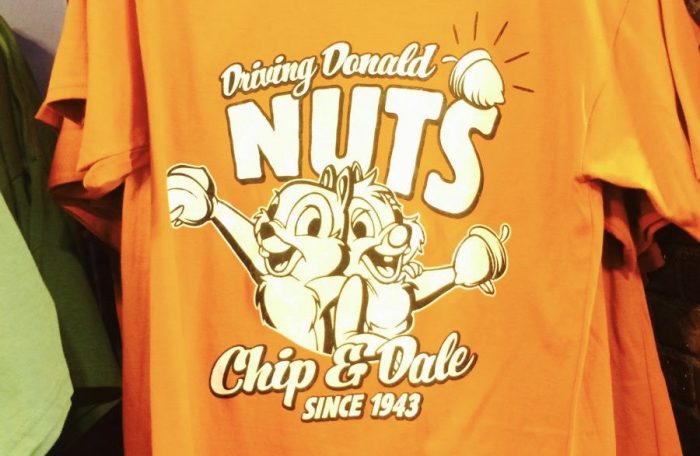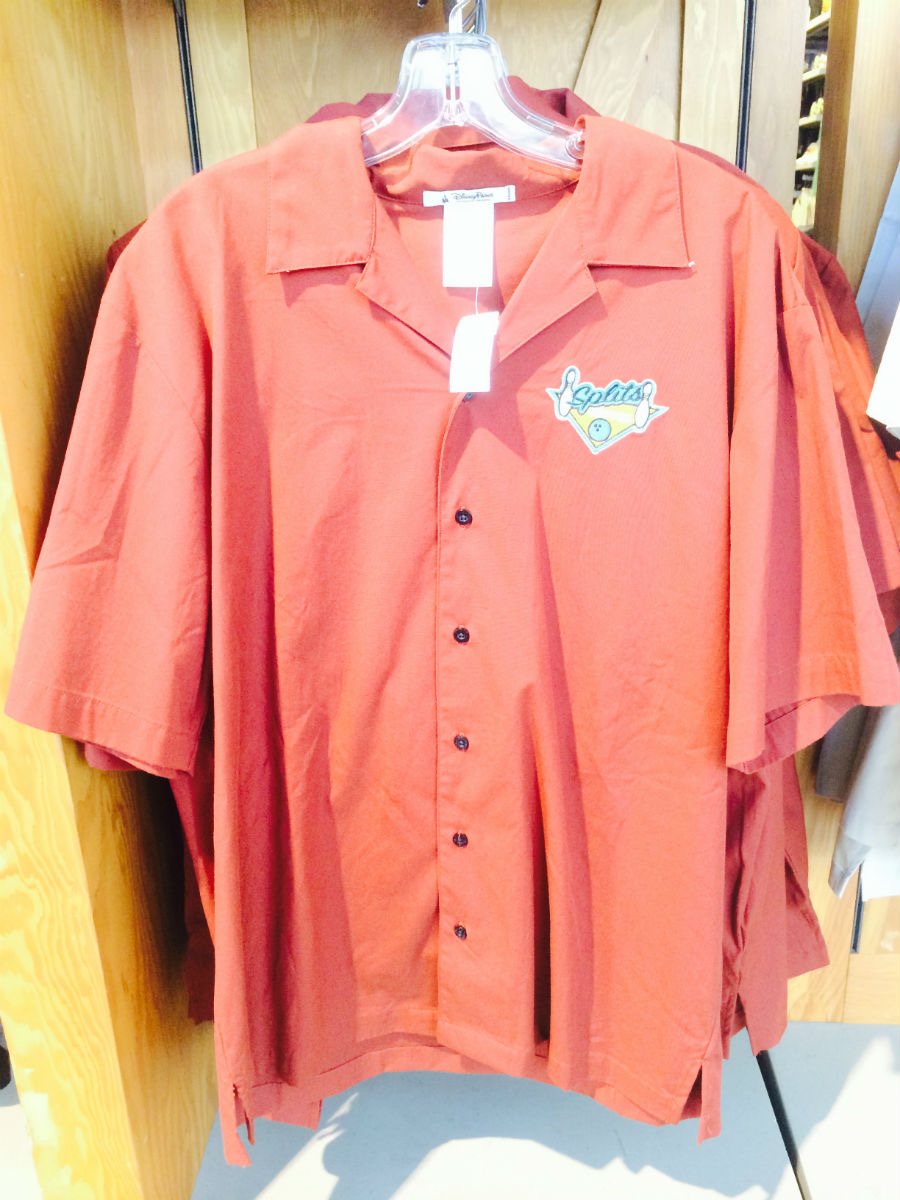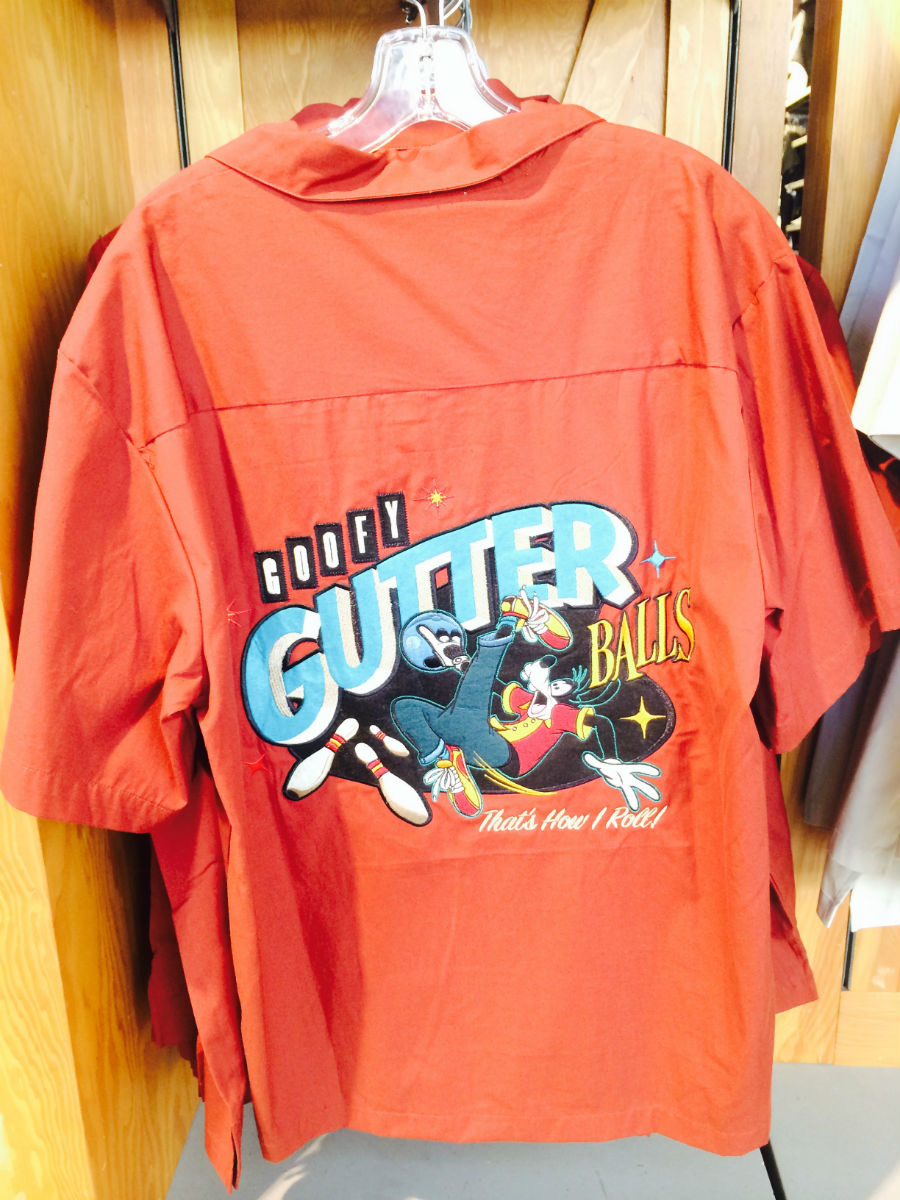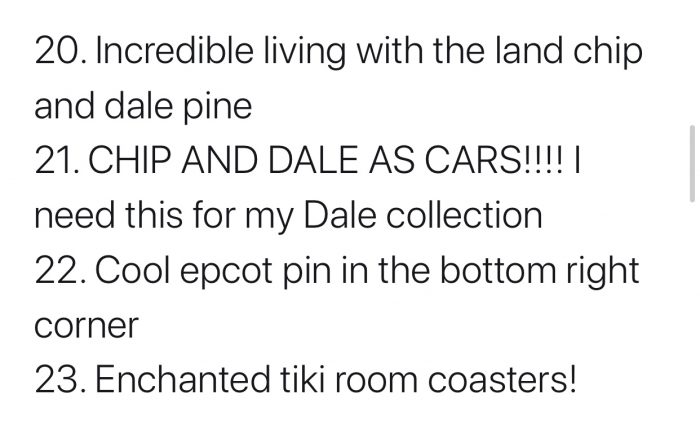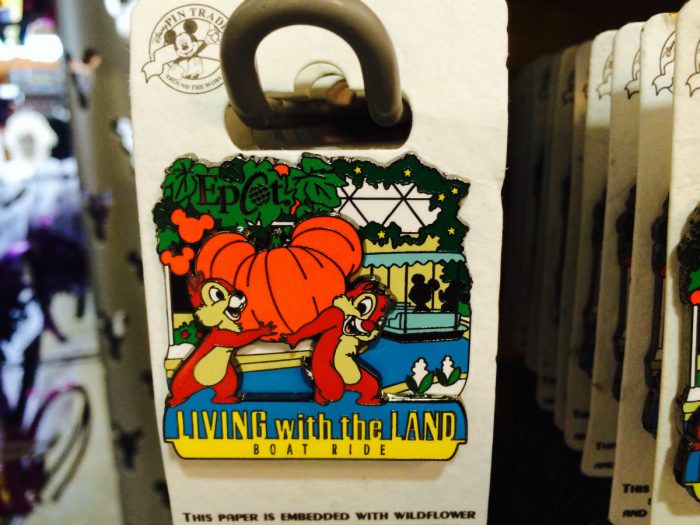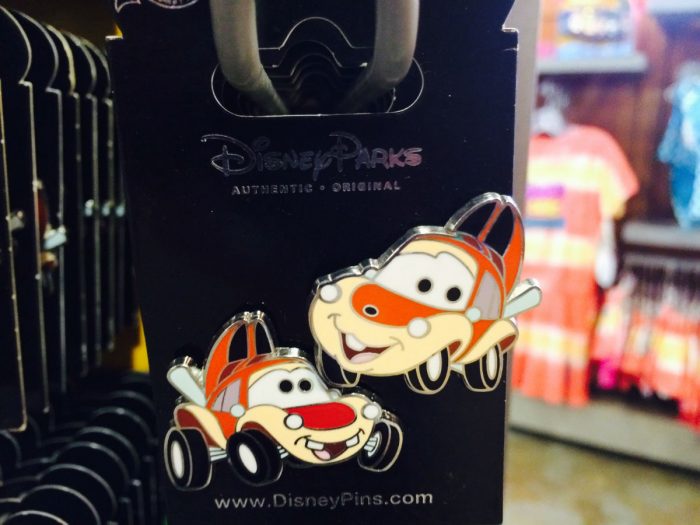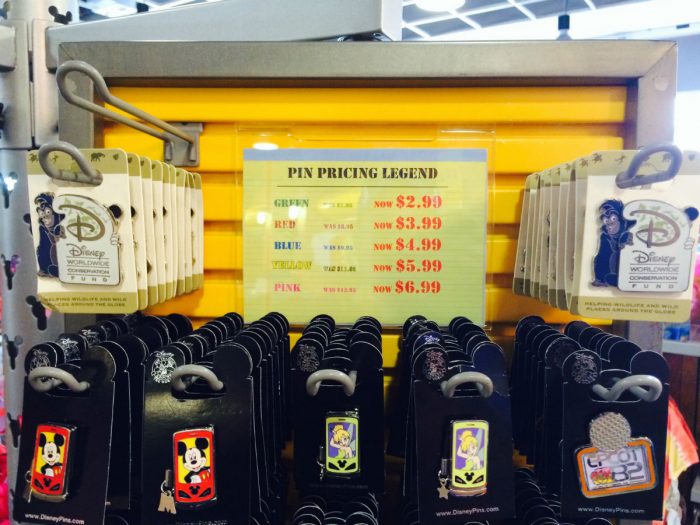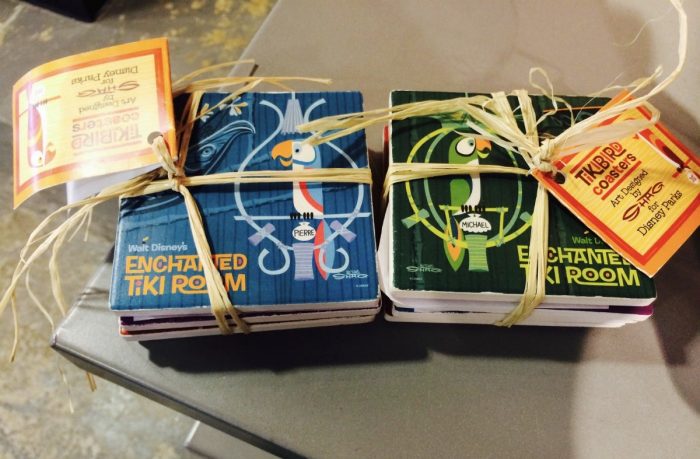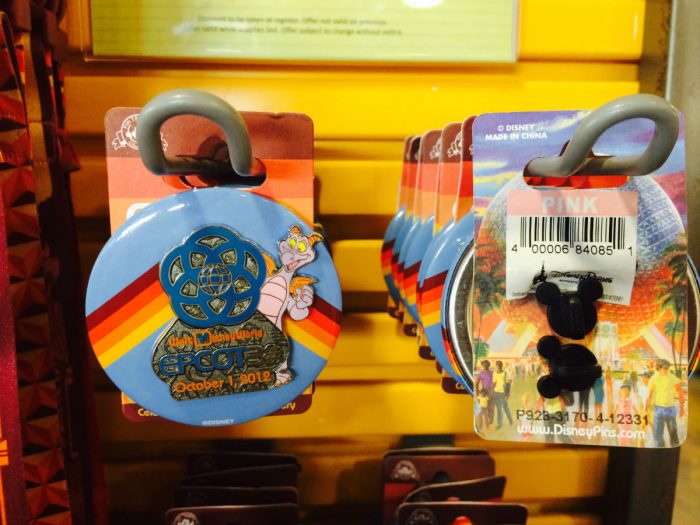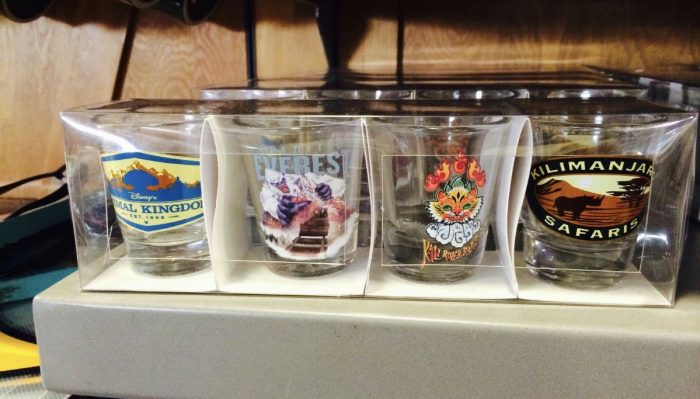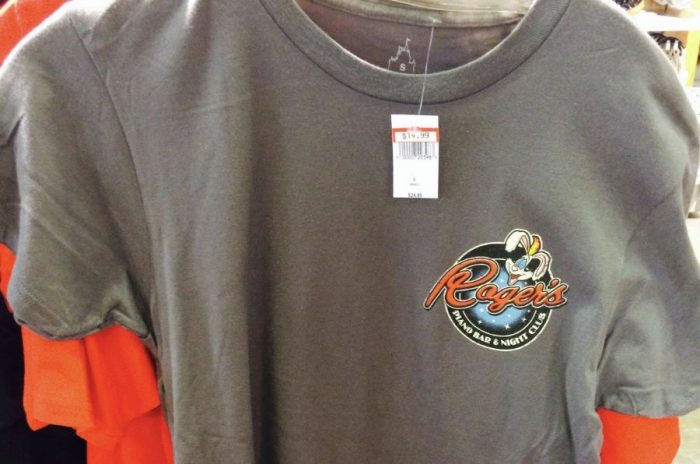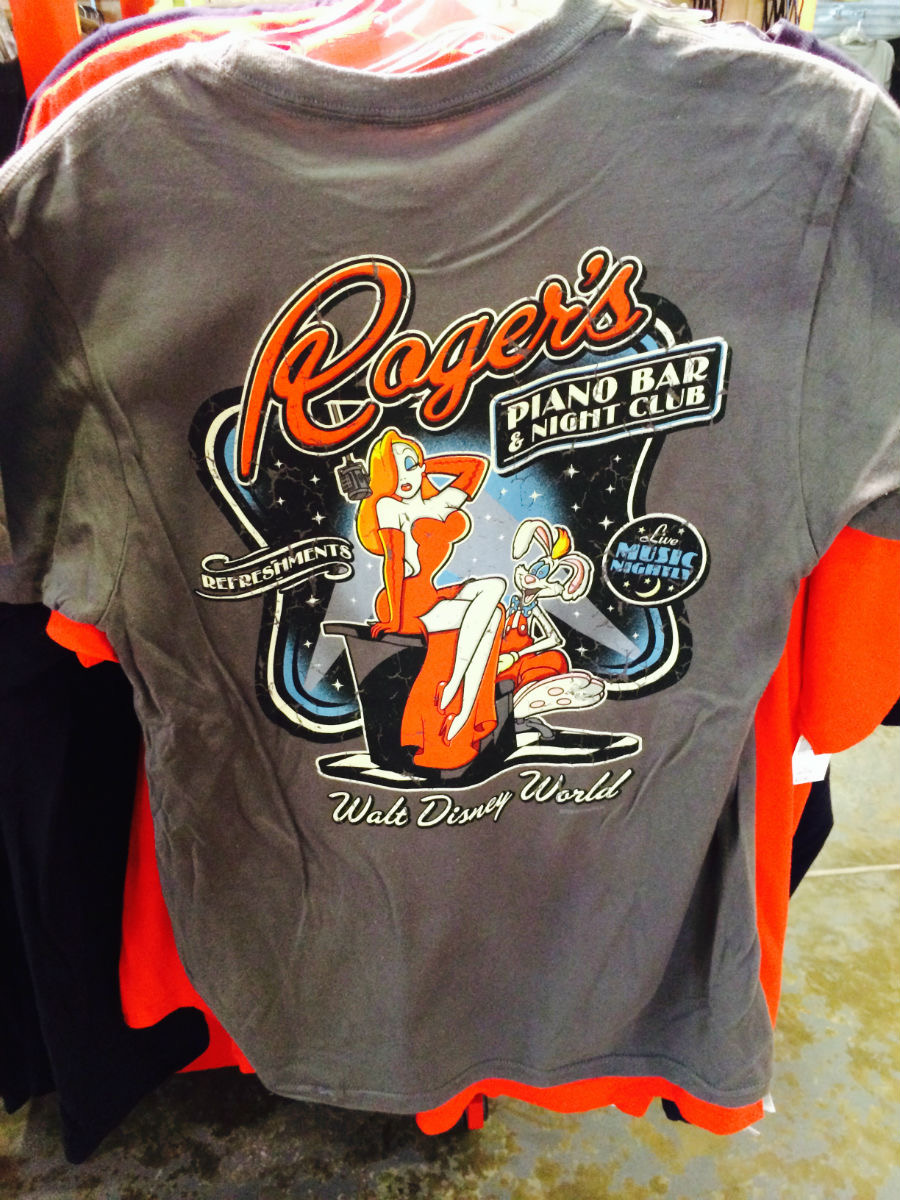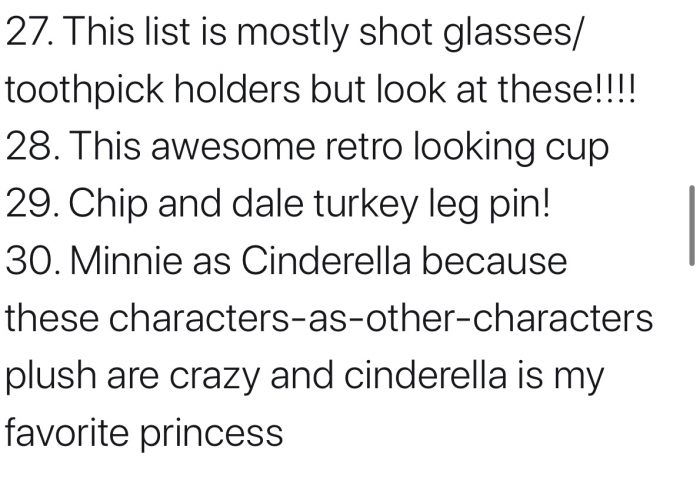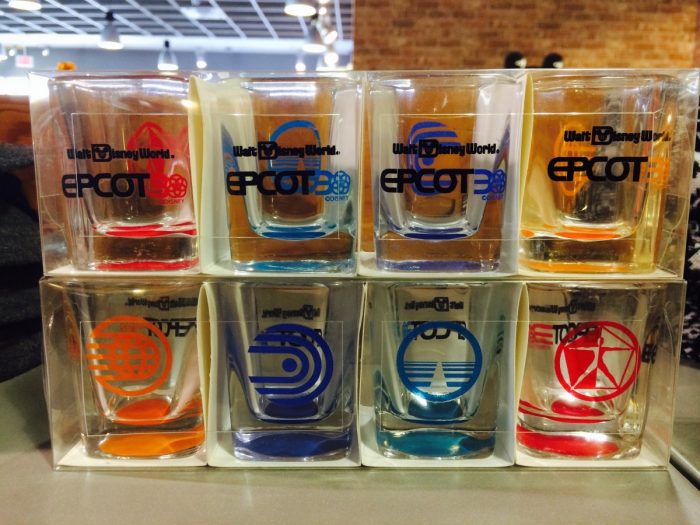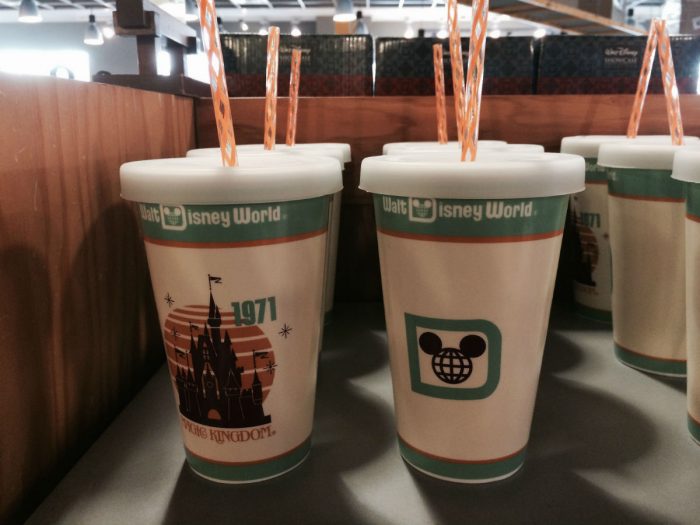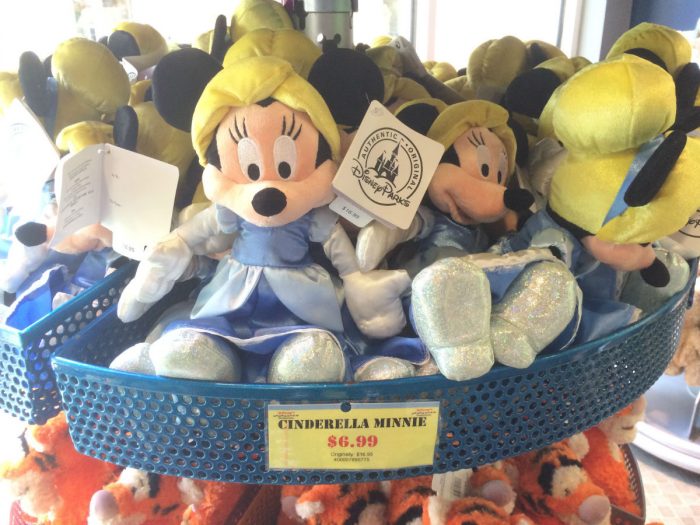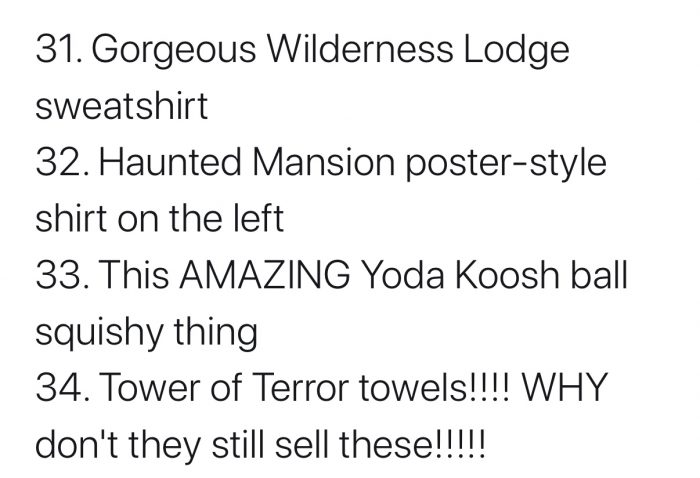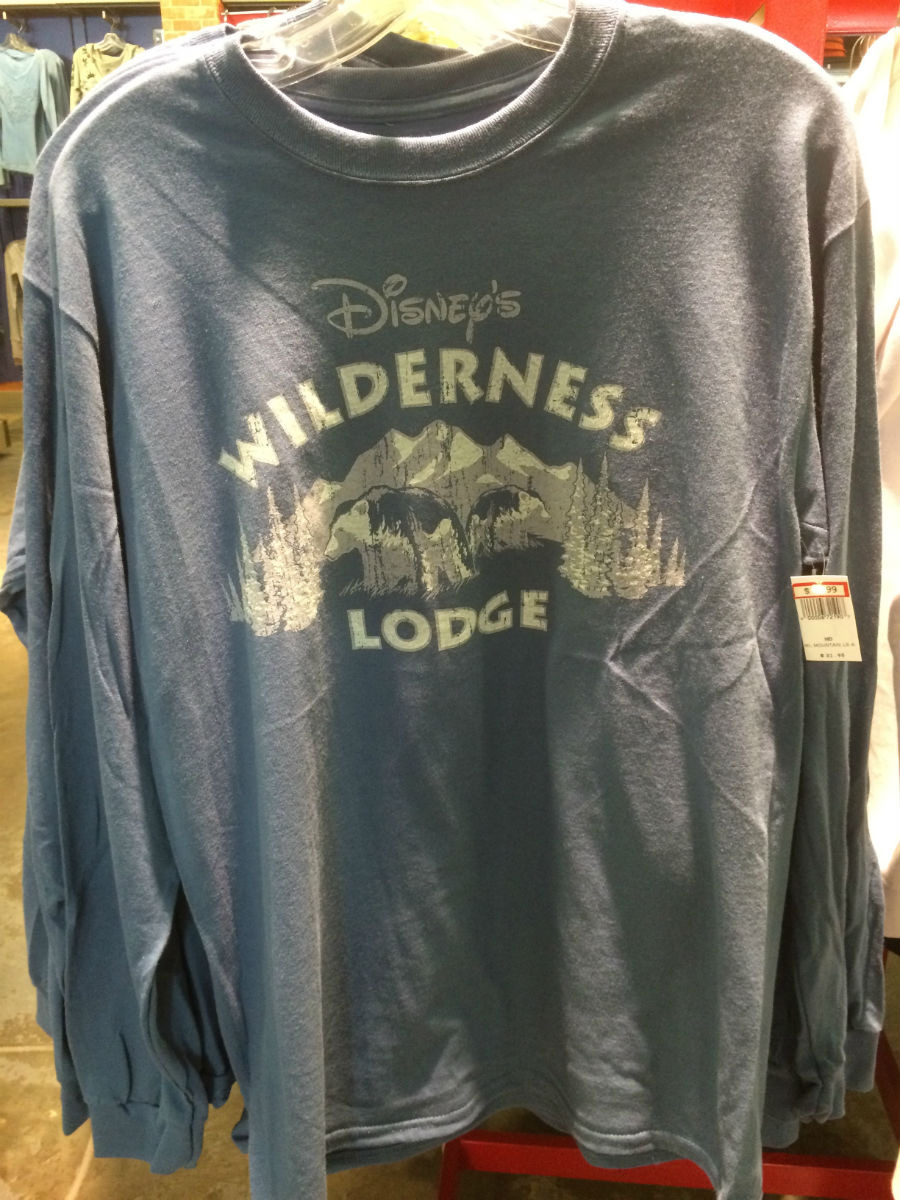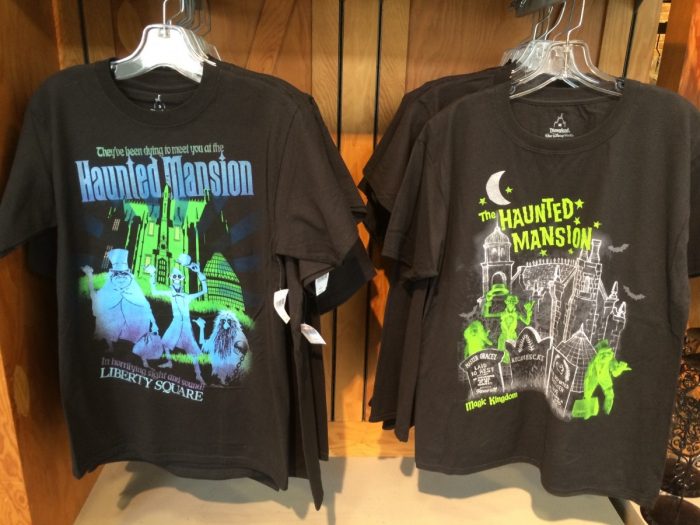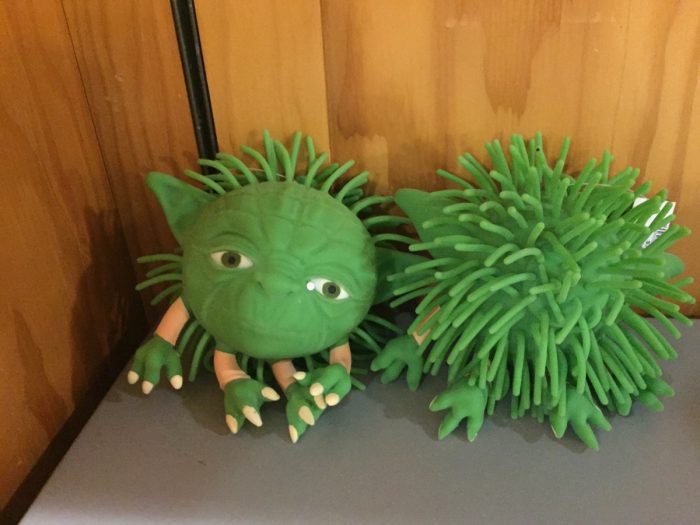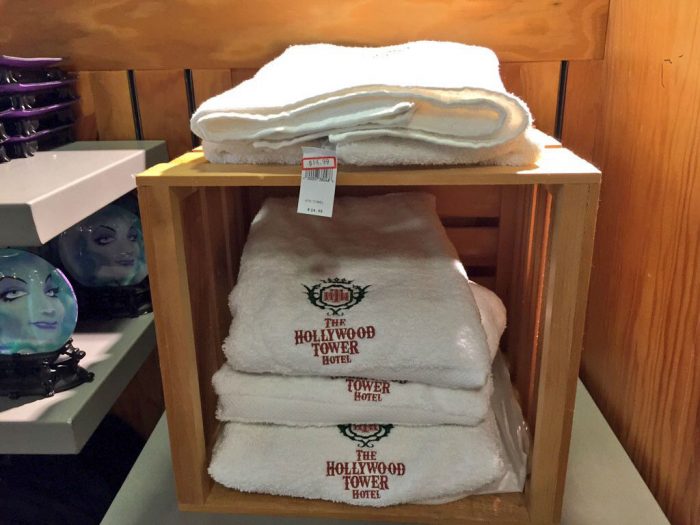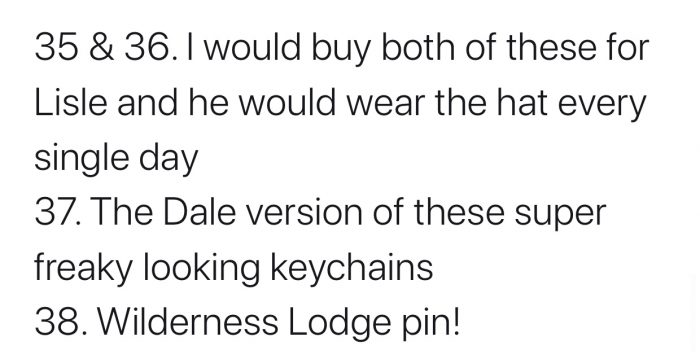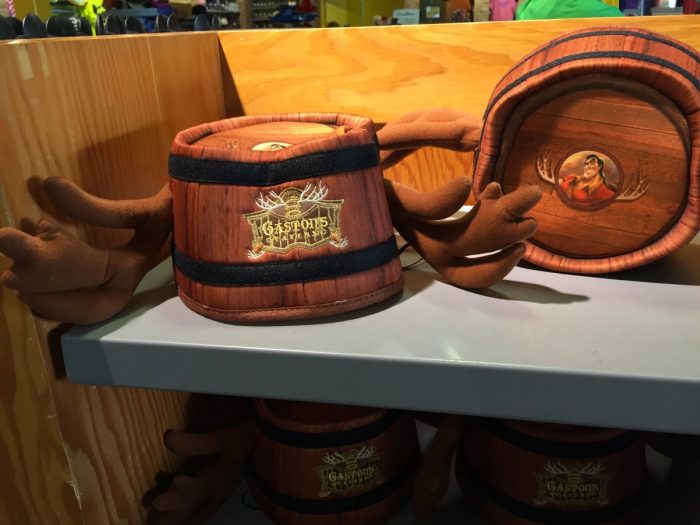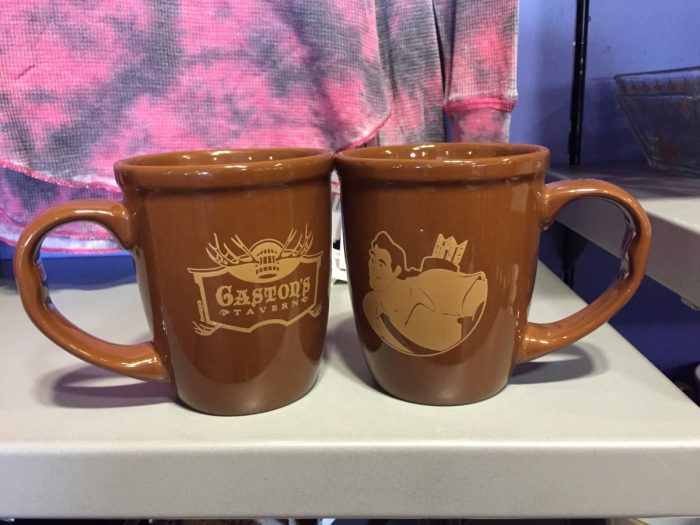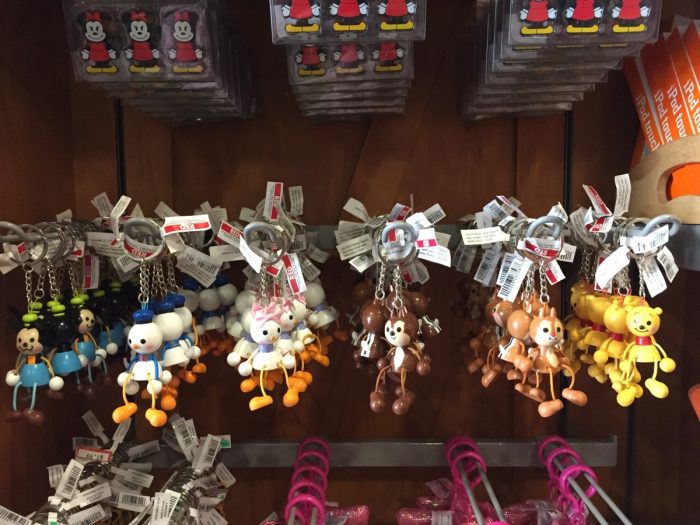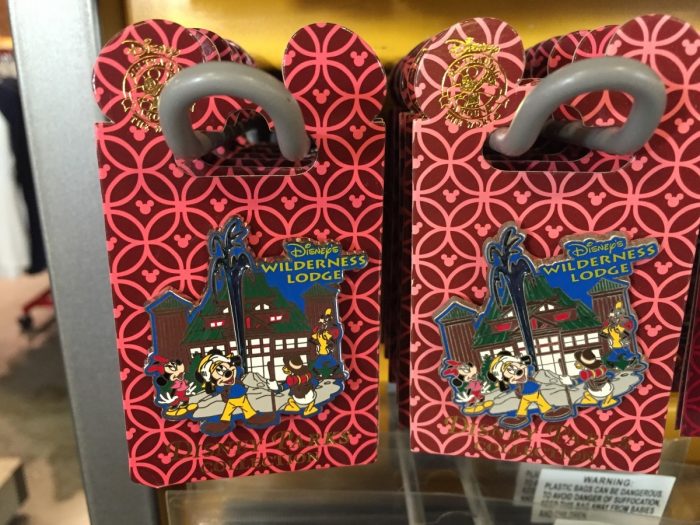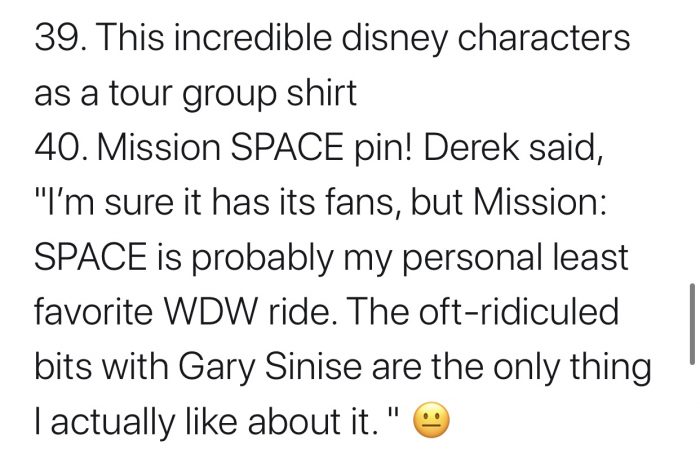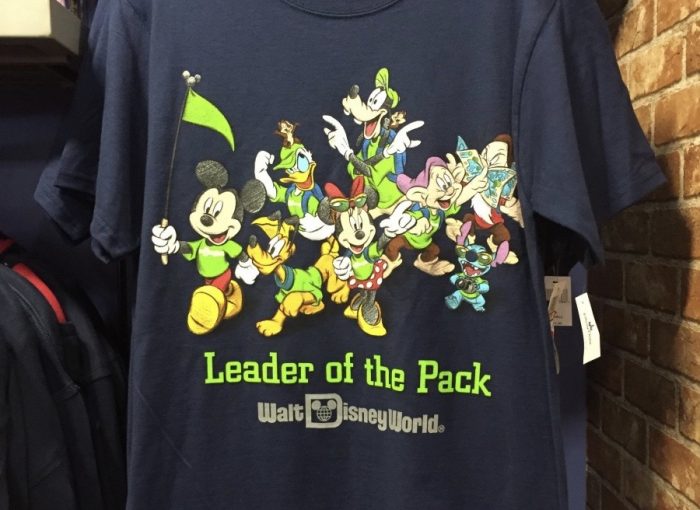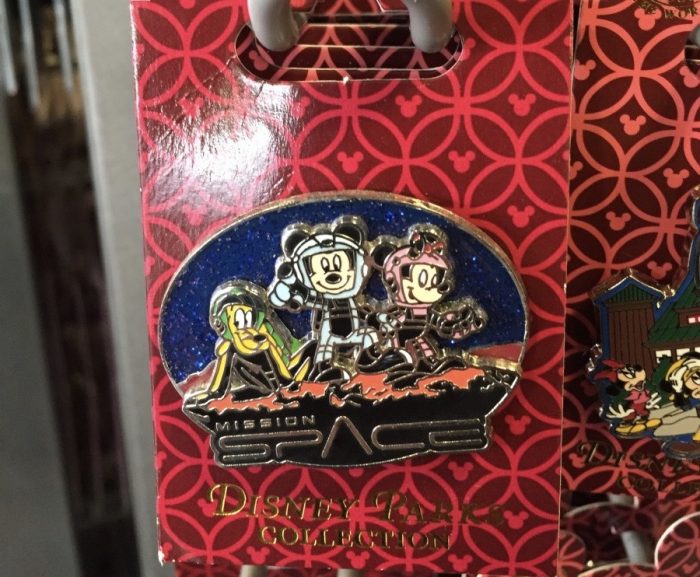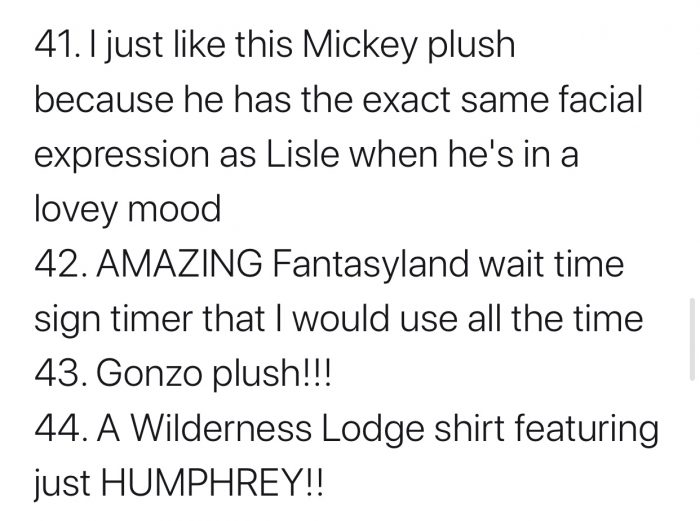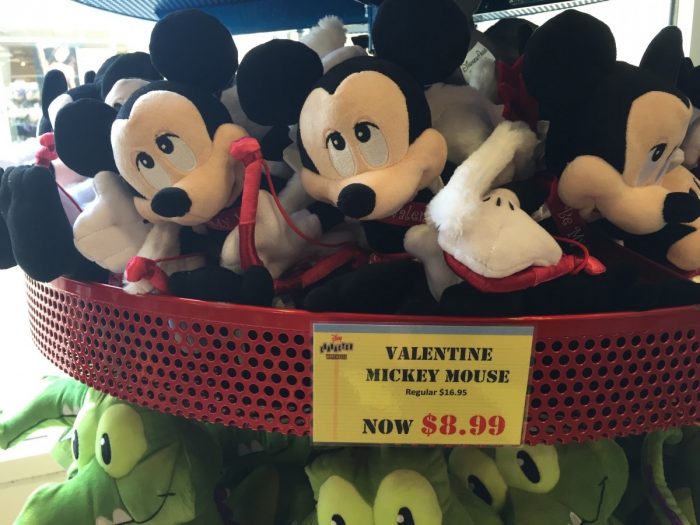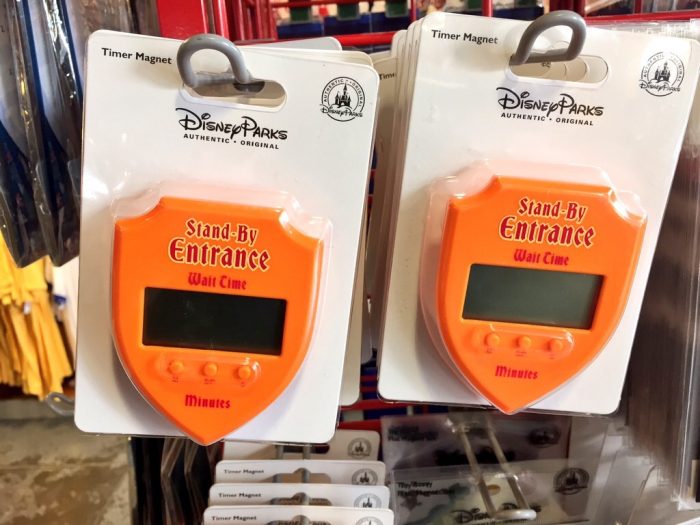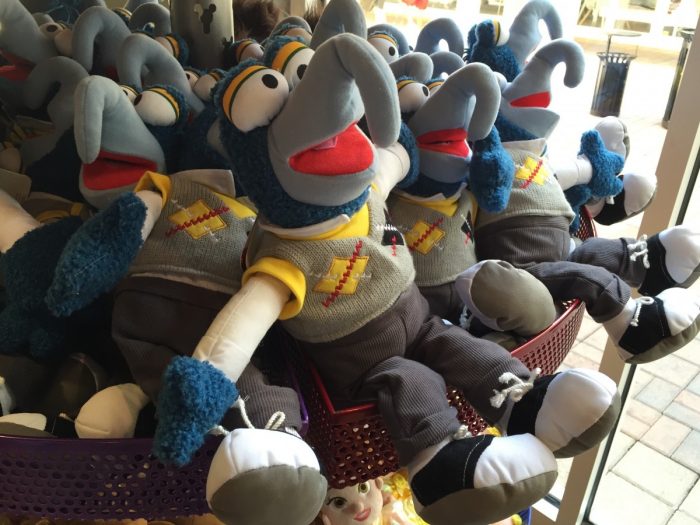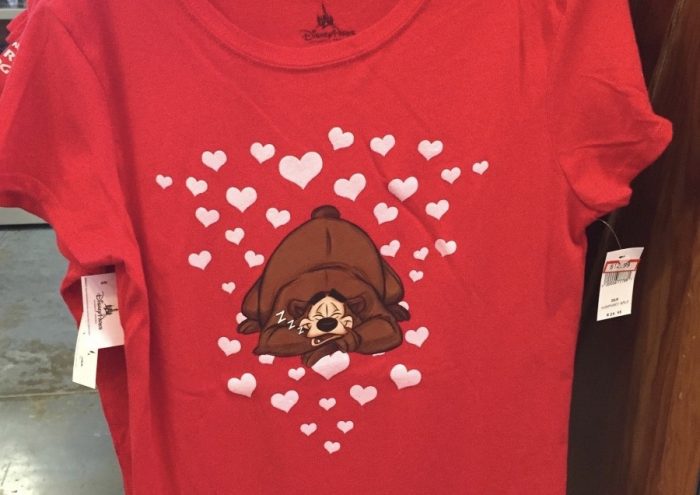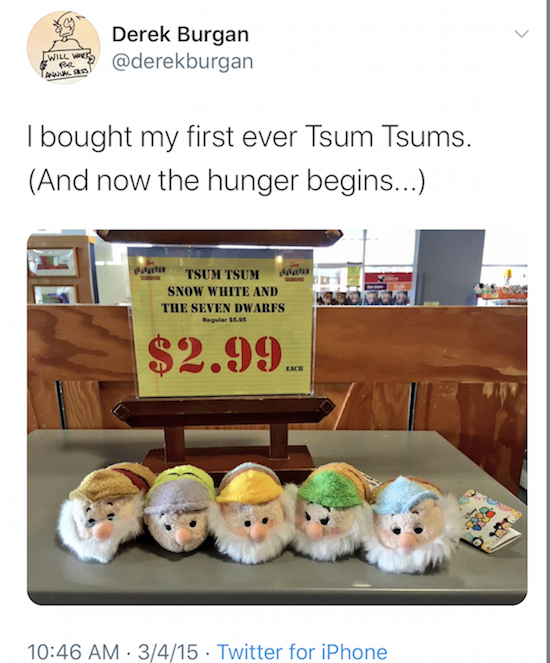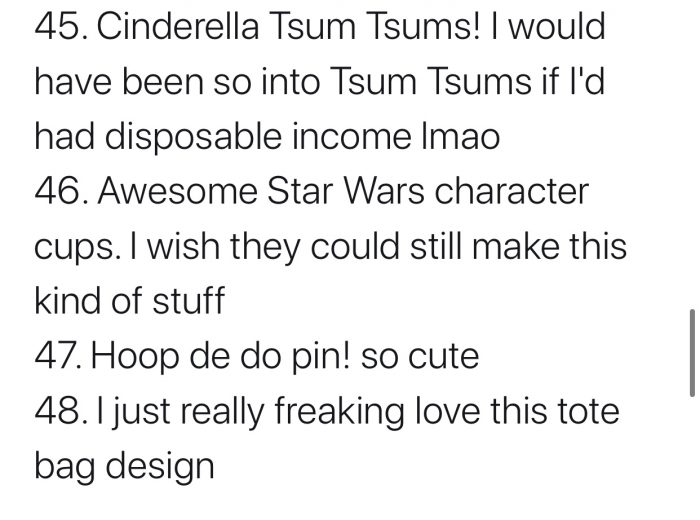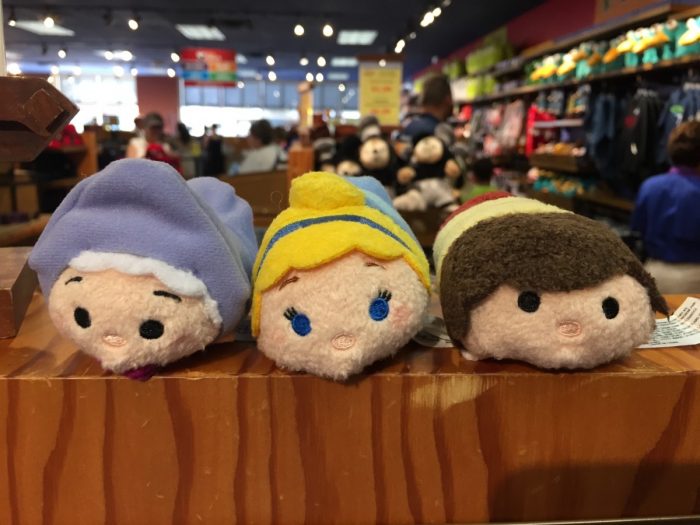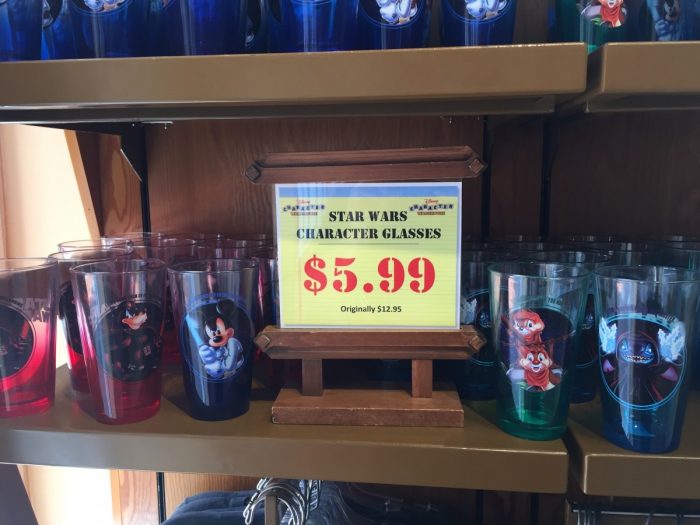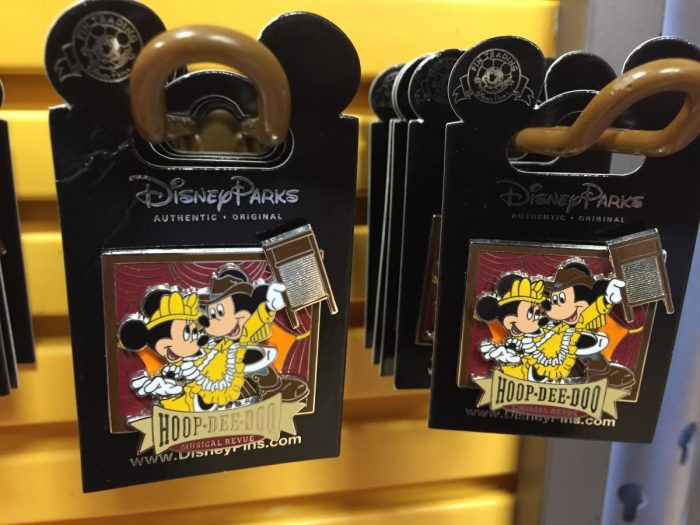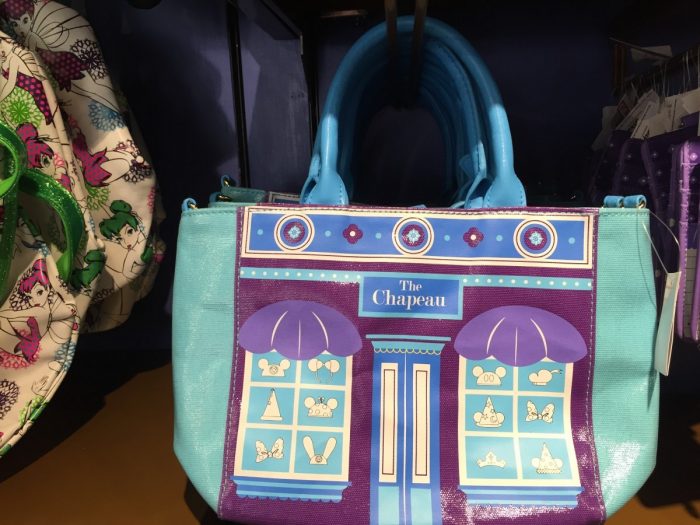 Well, that's just two full YEARS of items from the Disney Outlet Stores. I hope you enjoyed this look down memory lane, and join me on  thanking @RachelFaith97 for taking the time to post her thoughts. Remember that YOU TOO can check out ANY edition of the Outlet Report from our handy dandy archive located at the end of each report.
SEE YOU NEXT MONTH! (hopefully AT the Outlets…)
NOT THAT IT MATTERS, BUT…There are actually two Disney outlet stores in Orlando. Both are in Orlando Premium Outlet shopping complexes, and they are called Disney's Character Warehouse, presumably because The Land Of Misfit Toys was already trademarked. There is one Character Warehouse located on International Drive close to Universal Studios (4951 International Dr, Orlando, FL 32819), and the other is on Vineland Avenue, right across I-4 near the exits to Disney World (8200 Vineland Ave, Orlando, FL 32821). They do not ship. There are items at the Outlets that you can buy both in Disney stores along with the Shop Disney Parks app, but you will be paying full retail for the items. For our CALIFORNIA OUTLET trips, @ChristelaMcC goes to the Las Americas outlet in San Diego. It is located right off the last U.S. exit.
I often get asked "which store is better?" That depends. Vineland is close to Walt Disney World, while the I-Drive location is a hop, skip, and jump away from the Universal Orlando Resort. The Vineland Disney Outlet Store is much, MUCH bigger than the I-Drive location. However, the Vineland outlets in general are much, MUCH busier than I-Drive. Each have their pros and cons, and ultimately they carry much of the same items. For a Disney Outlet Store FAQ, check out this SATURDAY SIX Presents: Everything You Wanted To Know About The Disney Outlet Stores (But Were Afraid To Ask)
2013: July | Aug | Sept | Oct | Nov | Dec
2014: Jan | Feb | March | April | May | June | July | Aug | Sept | Oct | Nov | Dec
2015: Jan | Feb | March | April | May | June | July | Aug | Sept | Oct | Nov | Dec
2016: Jan | Feb | March | April | May | June | July | Aug | Sept | Oct | Nov | Dec
2017: Jan | Feb | March | April | May | June | July | Aug | Sept | Oct | Nov | Dec
2018: Jan | Feb | March | April | May | June | July | Aug | Sept | Oct | Nov | Dec
2019: Jan | Feb | March | April | May | June | July | Aug | Sept | Oct | Nov | Dec
2020: Jan | Feb | March
Very Special Editions & Milestones: Tribute to O.O.G.; Four Year Anniversary Special; First Pandora Items; Five Year Anniversary Special & Outlet Hall of Fame; Major Changes Come to the Outlets; Camera Hat
We also did an edition of Magic, Memories, and Junk for a non-Disney owned Outlet Store, and for you merch addicts like myself, you may also enjoy a look at the official Disney merchandise available on the Disney Cruise Line, Castaway Cay, and at the Orlando International Airport. Want to see our favorite WDW resort-specific merchandise? Well, CLICK HERE!
If you liked what you read here, you may enjoy THE SATURDAY SIX articles every week on the TouringPlans.com blog and you can follow your humble author on Twitter (@derekbugan).