What I Love! Another Dynamic Duo of Tales
What we love are unusual photo opportunities and seeing a bad guy change his ways! Thank you to John T. and family and Trista and her daughter, Reagan, for these wonderful Walt Disney World Memories.
Liner John T. and Family 
During our last trip to Walt Disney World about a year ago, my daughter and I decided to have an early breakfast at Les Halles Boulangerie-Patisserie in Epcot's France pavilion. Of course the World Showcase doesn't open until 11:00, but you can walk by the (very empty) Canada and United Kingdom pavilions on the way to France. There were a few folks in England and Canada on their way to Future World from the International Gateway, but France was totally empty.
This was a great photo opportunity and I'm always surprised by a how few people take advantage of it. This is one of our favorite things to do in the morning at Walt Disney World.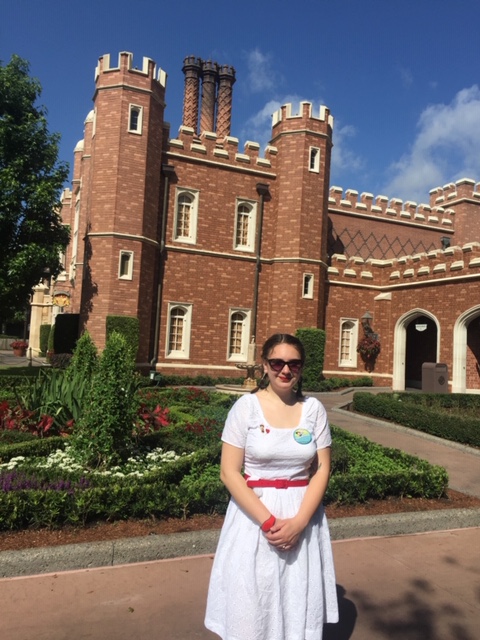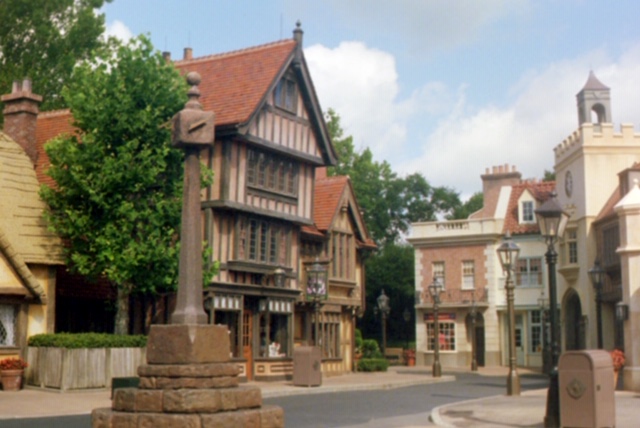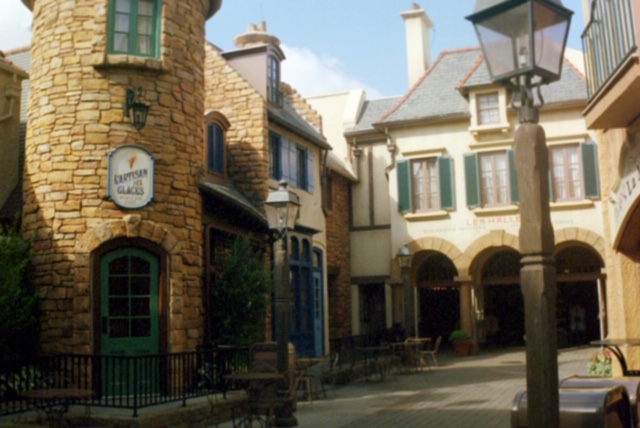 Trista and Reagan (Liner Seeyarealsoon) 
My daughter, Reagan, loves the movie Tangled something fierce. When she was younger she had a particular soft spot for Flynn — always worrying about who his family was before Rapunzel came along. She was so thankful she "saved" him from the bad guys.
We took a trip over Christmas that particular year and knew we had to take a special trip to the Bon Voyage breakfast at Trattoria al Forno at the BoardWalk.
When Reagan realized who we were having breakfast with that day, her eyes lit up. Was it true? He was going to come say hi? She couldn't believe it! As Flynn Rider approached the table, Reagan screamed, "EUGENE! You're here! Hello! I've been waiting for you." He couldn't have been sweeter and I swear I didn't cry when he responded, "Well, I guess now there's two people in the world who can call me Eugene!"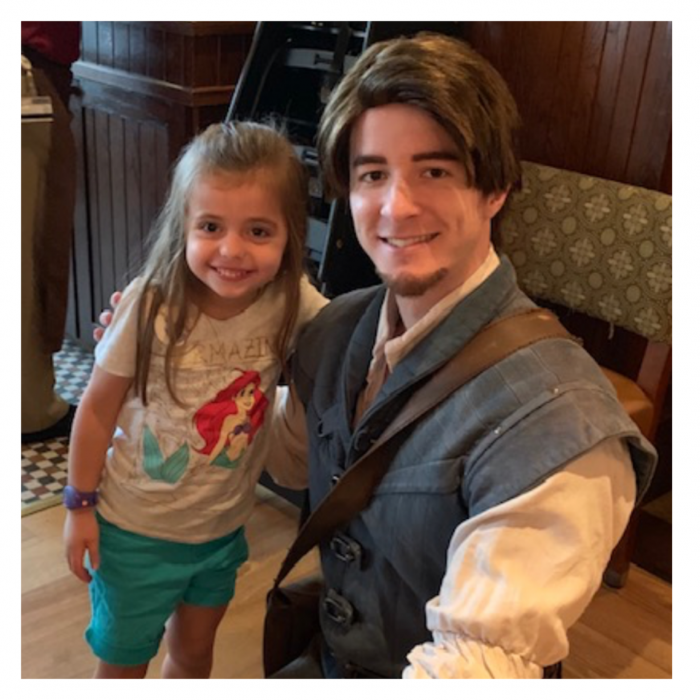 Thank you for reading and submitting your own What I Love memories. If you haven't already done so, please send us your pictures and tell us a bit about what you love and we will feature you here on the blog! Christina@touringplans.com