The Magic, The Memories, and Merch! – Disney Outlet Store Update for JULY 2020
Welcome to the latest edition of The Magic, The Memories, and Merch!, the longest running monthly look at the still closed Disney Outlet Stores in Orlando. That's right, they are STILL CLOSED. Disney Springs? Open. Disney theme parks? Open. Disney hotels. Open (some of them, at least). The Disney Outlets? Doors locked shut.
However, for the first time we've seen some movement in the direction of a reopening. First, let's check out the Disney Character Warehouse off Vineland Ave. There is now signage on the doors with "exit only" and "enter only." Going by how many people observe the directional arrows in the aisles at Publix down here, these signs will probably have a similar effect to when Demi Moore "strenuously objects" in A Few Good Men.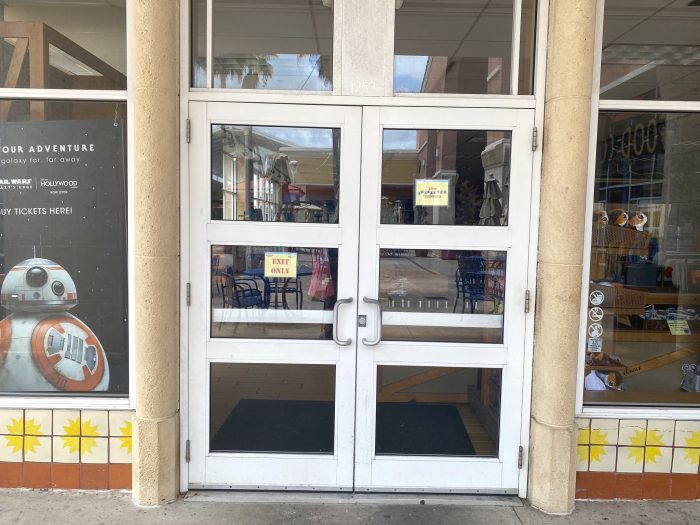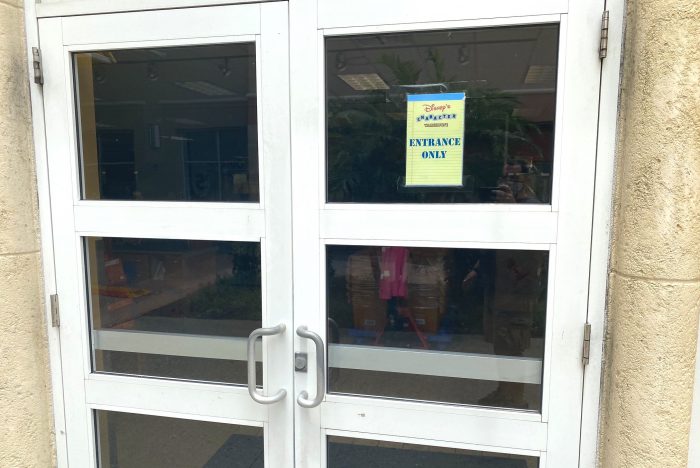 A peek through the windows reveals that nothing has been done inside the store in terms of social distancing, nor has any other new safety procedure been implemented that we can see (such as a hand sanitizer station).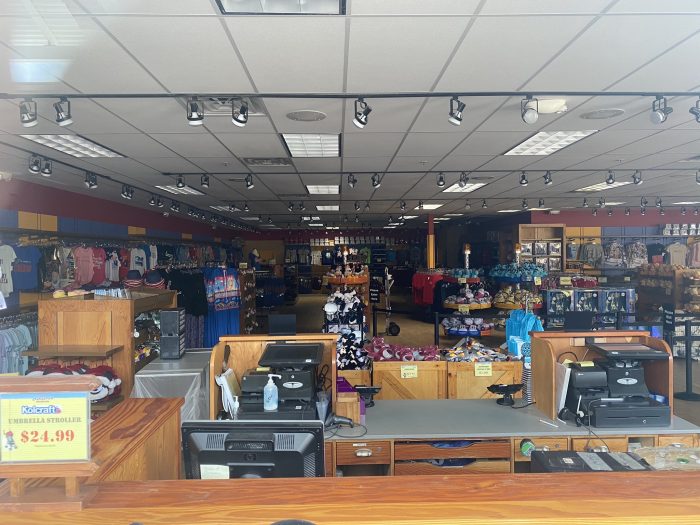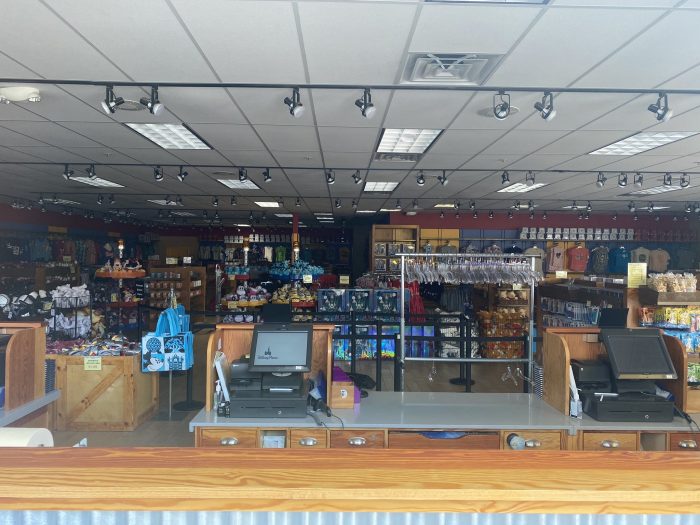 The pallet jack here is generally reserved to help the eBay pirates get the merchandise to their cars.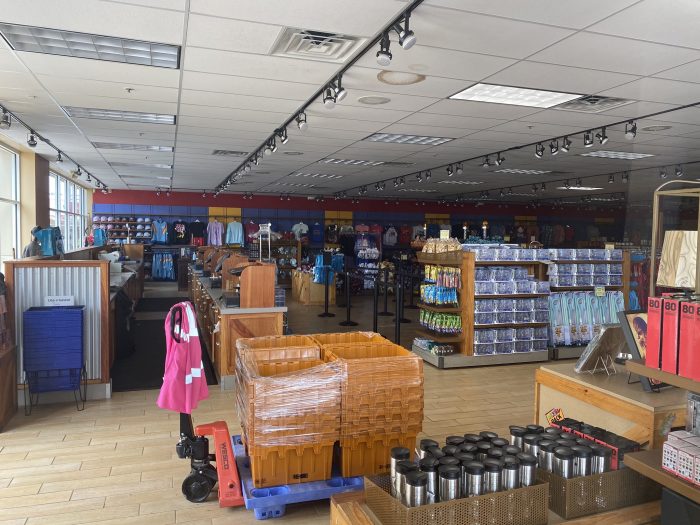 Meanwhile, over at the Disney Character Warehouse off International Drive, this is the signage outside.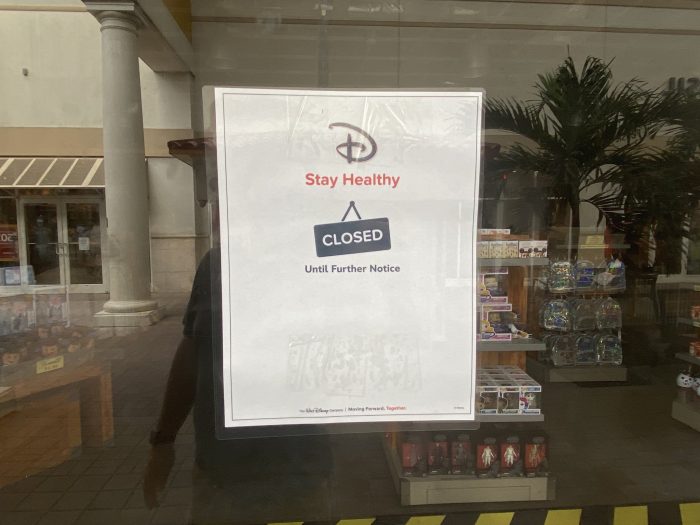 So, it may be a little while still until we get our fix of bad Disney merchandise. However, over on Twitter, one member brought back a memory of Outlet items of the past…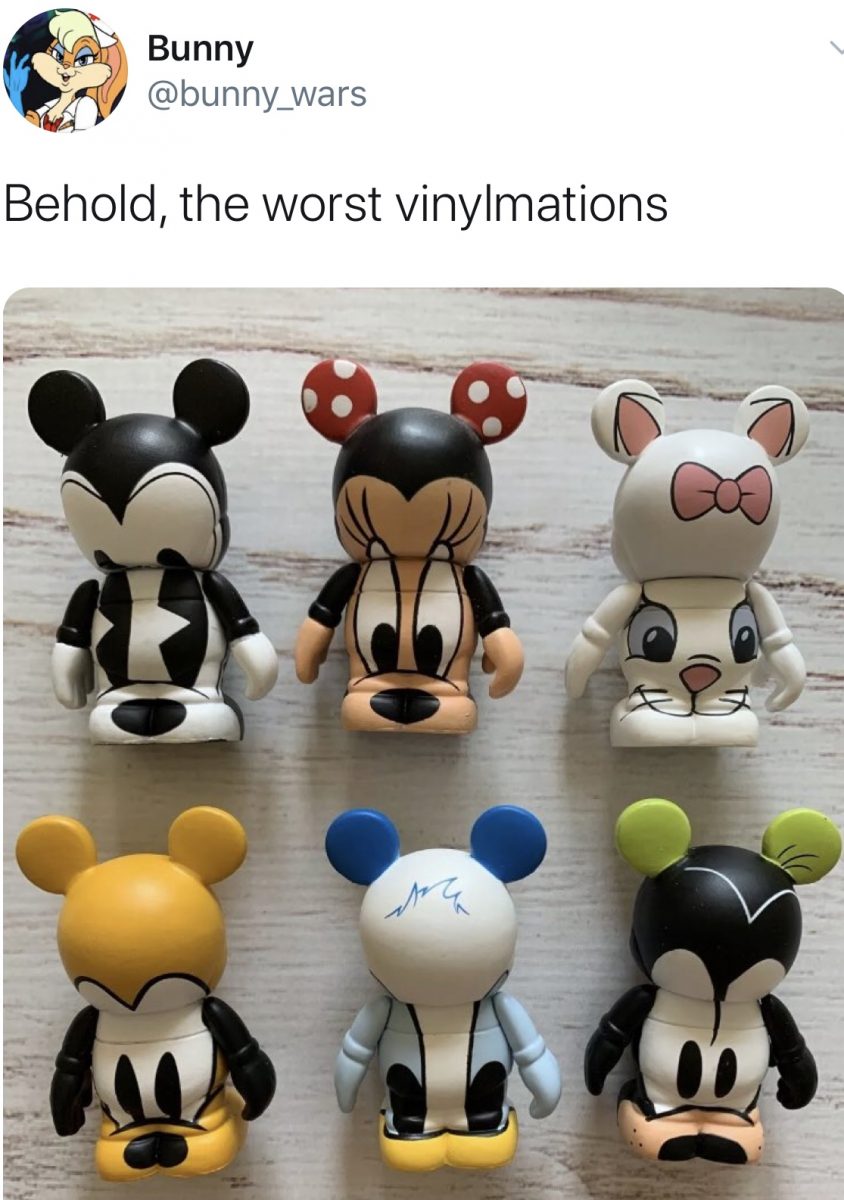 Another posted a sneak peek of what surely will be coming to the Outlet shelves once the stores reopen…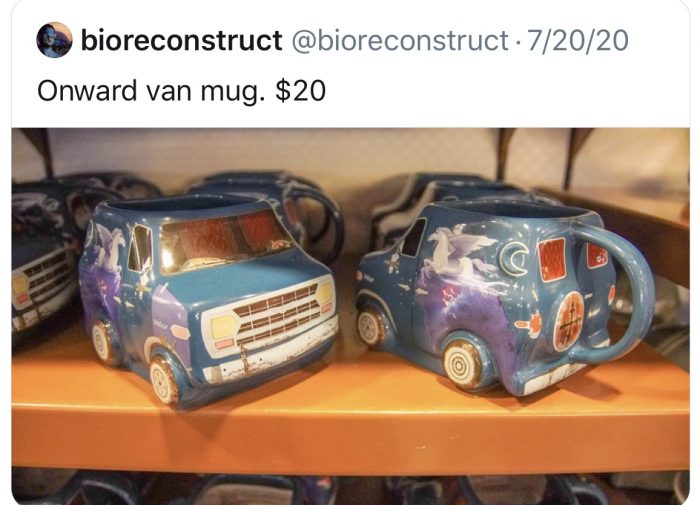 Meanwhile ShopDisney.com is still a great place to find next level bonkers Disney items.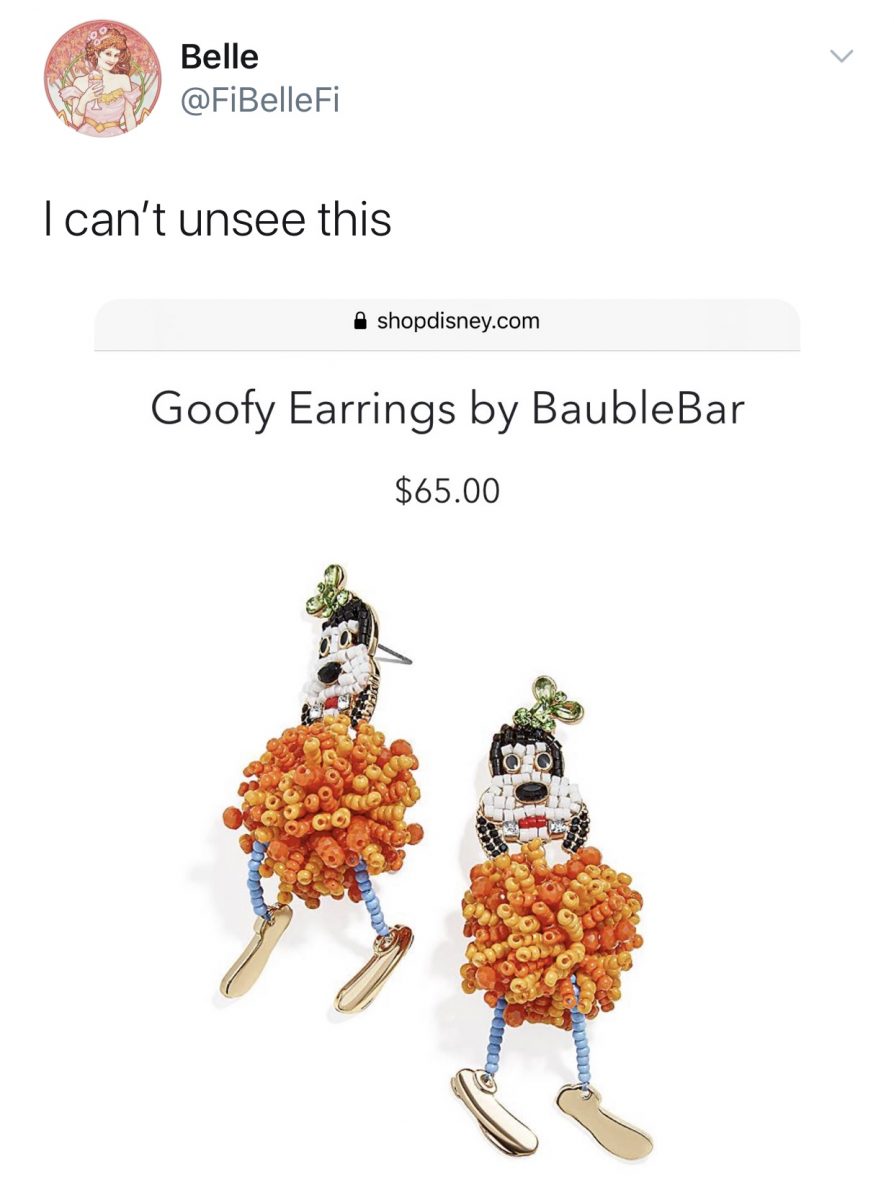 Without fail, one constant question that has come up in this fine blog series is "Does Universal have a similar Outlet store?"
Short answer: No.
Long answer: They used to, but not anymore. Back in the day there was a Universal Orlando outlet store in what was known as the Festival Bay mall. This is the mall that is located right next to Orlando Premium Outlets at the end of International Drive. Since the mall opened in 2002, it has gone through more "updates" than the Flights of Wonder bird show at Animal Kingdom, all with near disastrous results. Many reading this may remember the mall's change  several years ago to "Artegon Marketplace," when it became home to a bunch of small shops featuring local artists. Billed as the "anti-mall," Artegon was neat idea in theory, but didn't draw in the crowds like they had hoped for.
Anyway, the Universal Orlando outlet store closed at the Festival Bay mall in April, 2012. The merchandise that went to the Universal outlet store instead went to a new store that was available to Universal Team Members only. Guests are not allowed at this store located backstage.
HOWEVER, what Universal does have is an annual "garage sale." Inside a soundstage they will sell merchandise at a huge discount, much like we normally see at the Disney Outlet Stores. For the most recent garage sale – which took place at the beginning of July – the first day was reserved for Universal Orlando annual passholders. On the second day, both annual passholders and Team Members could go.
The waiting area outside should look similar to anyone who has gone to the Celebration of Harry Potter events, with the queue located in the New York section of Universal Studios Florida.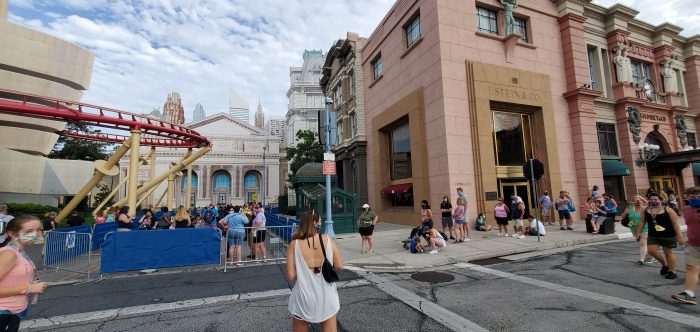 Once you get inside the soundstage, you're at the garage sale. It is a no-frills experience.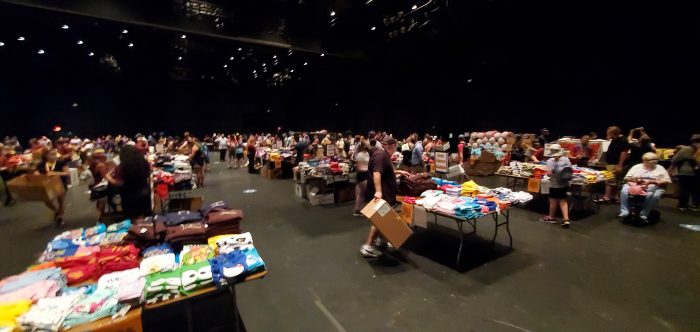 Big discounts are available.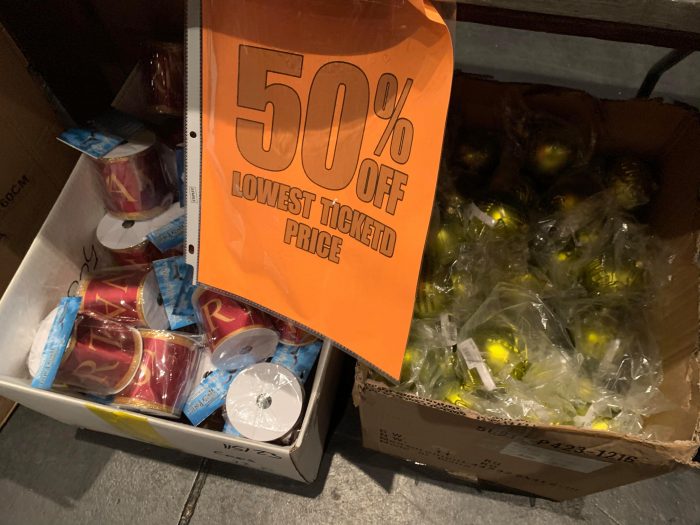 Pretty much every brand at the resort has items available, including many from the Wizarding World.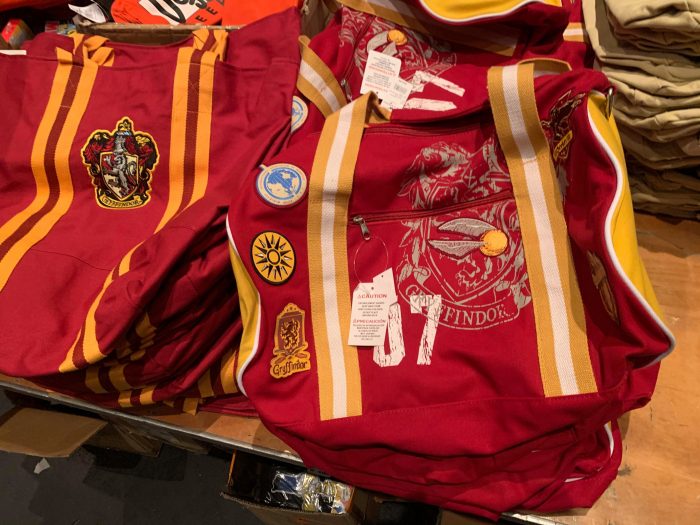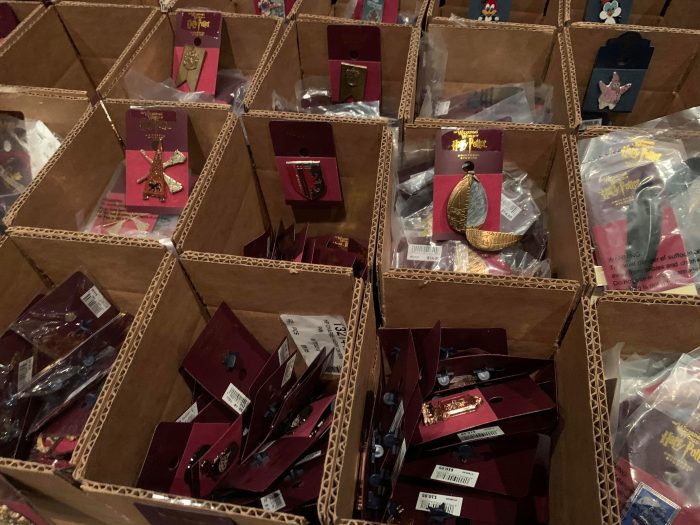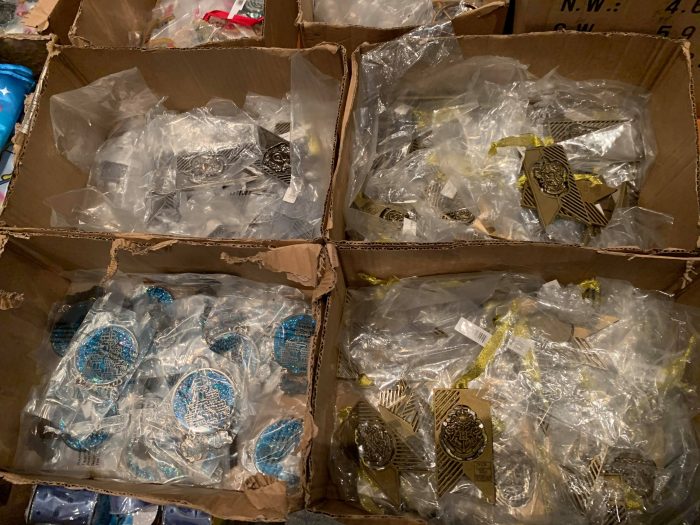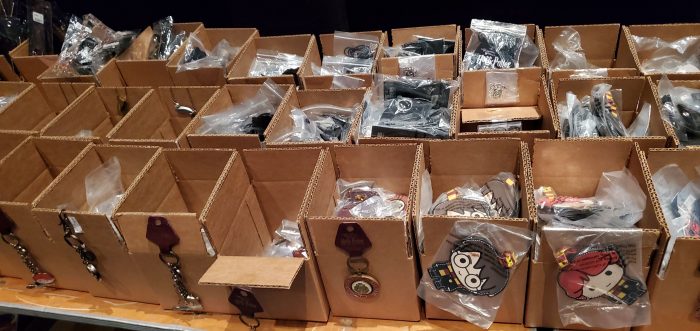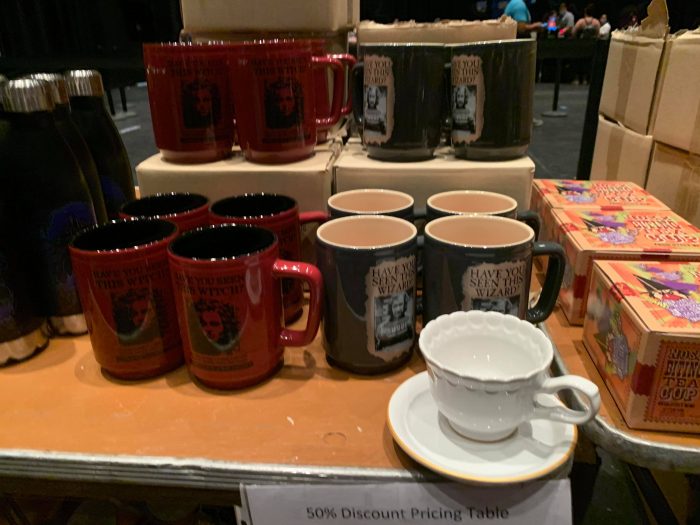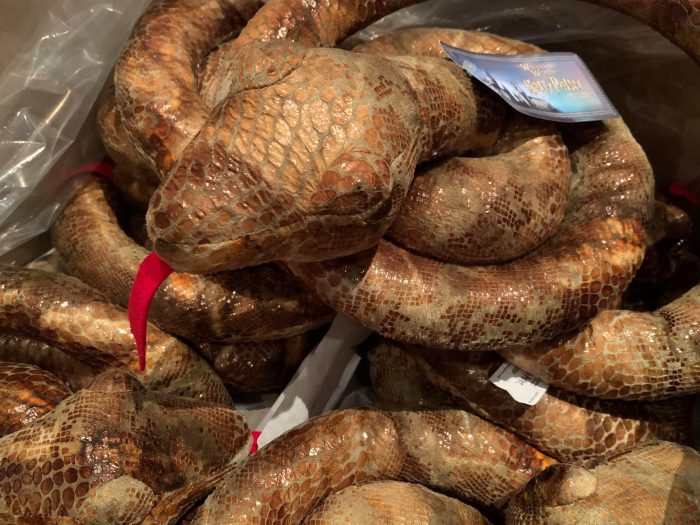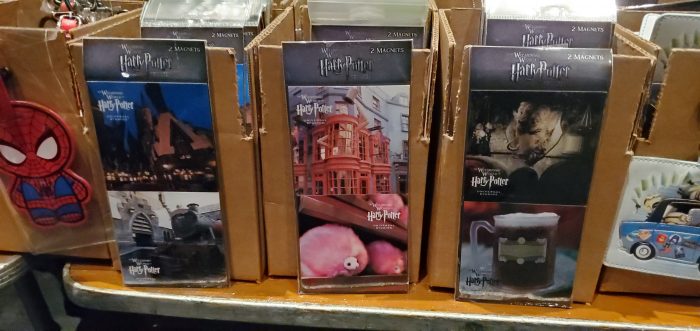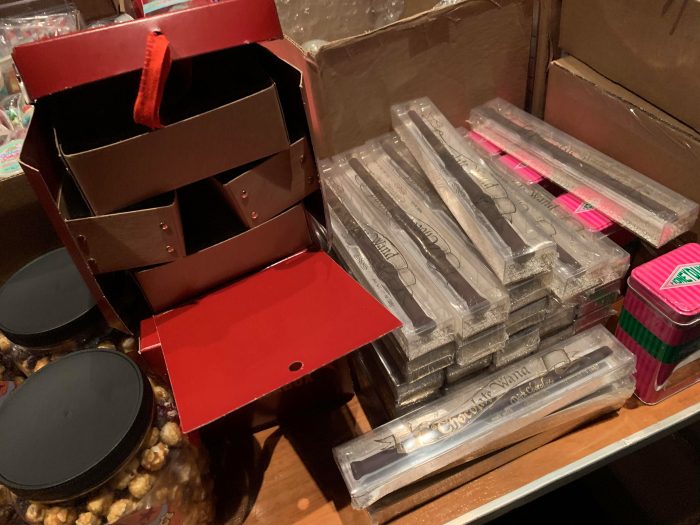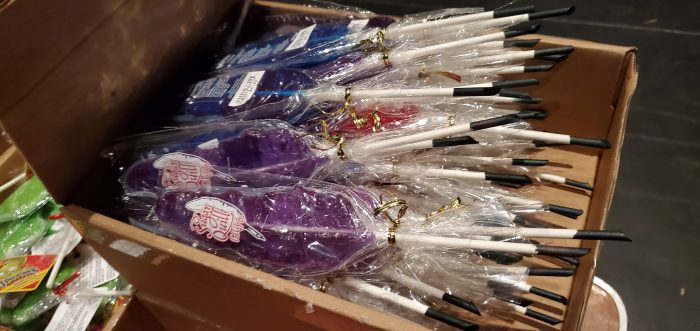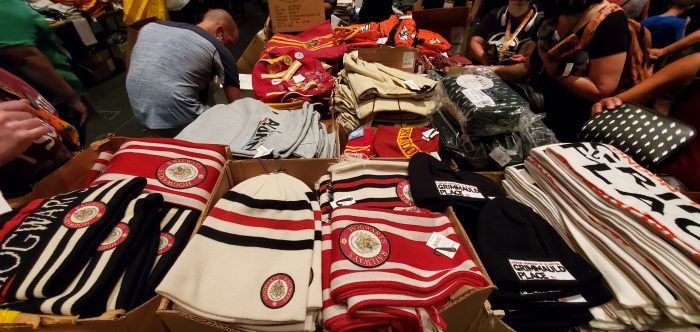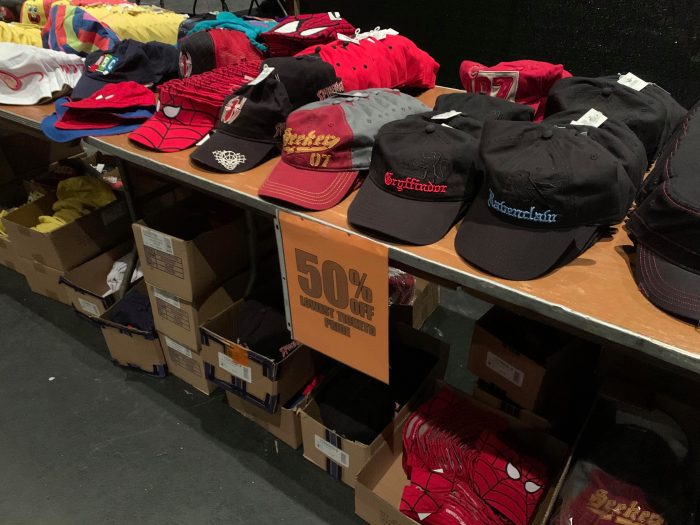 Just like the Disney Outlet Stores over the past few months before they closed down, tons of hats in general were available.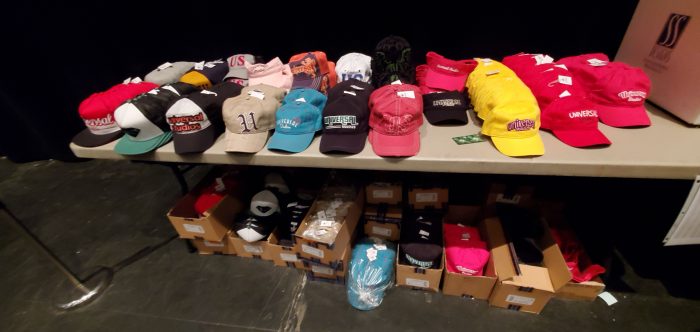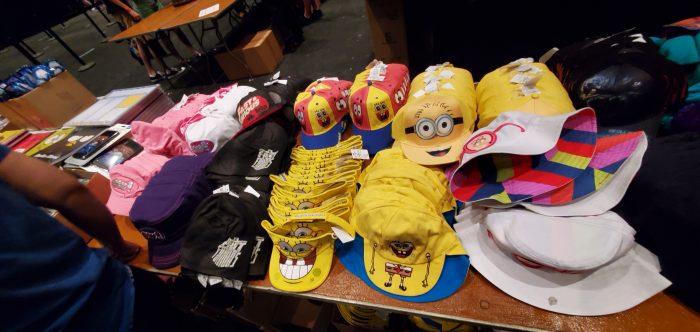 Plenty of shirts too.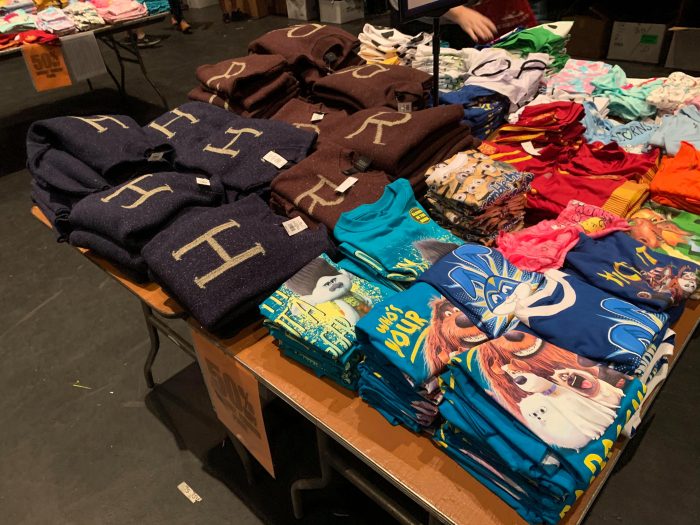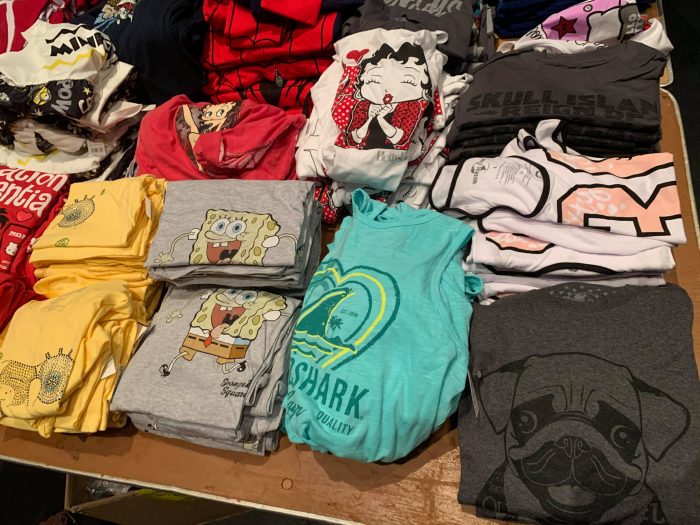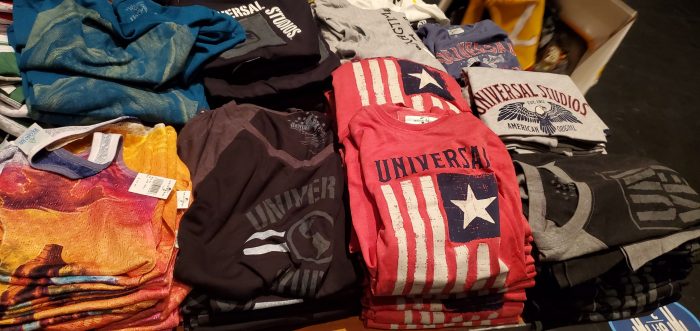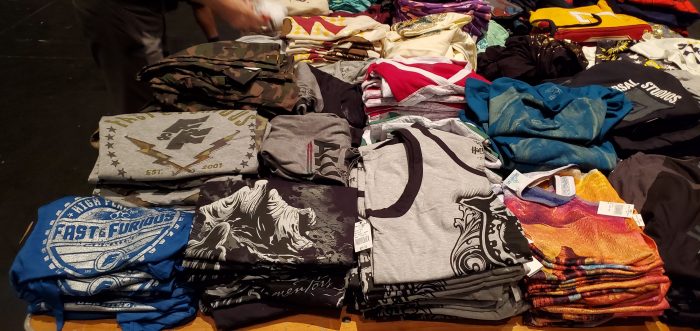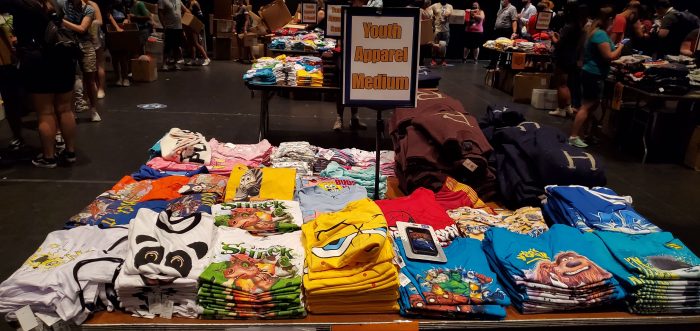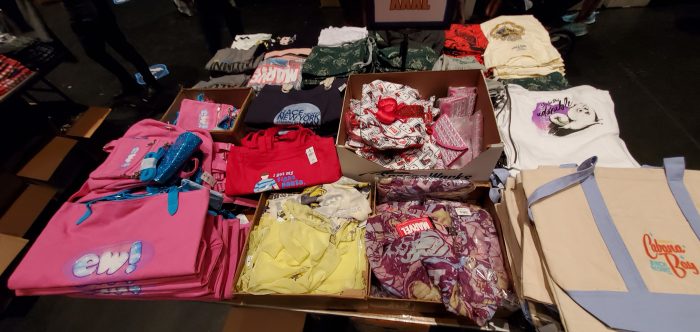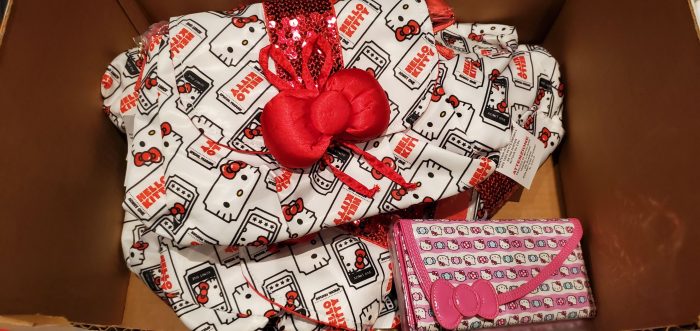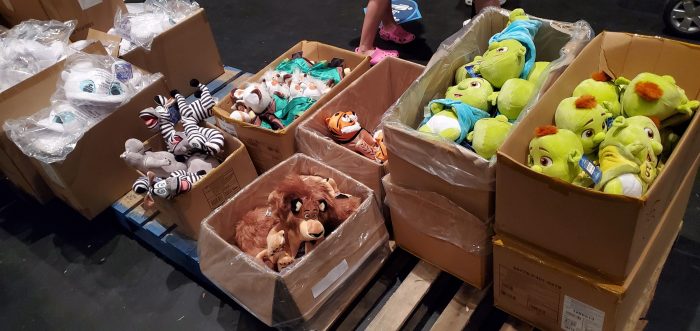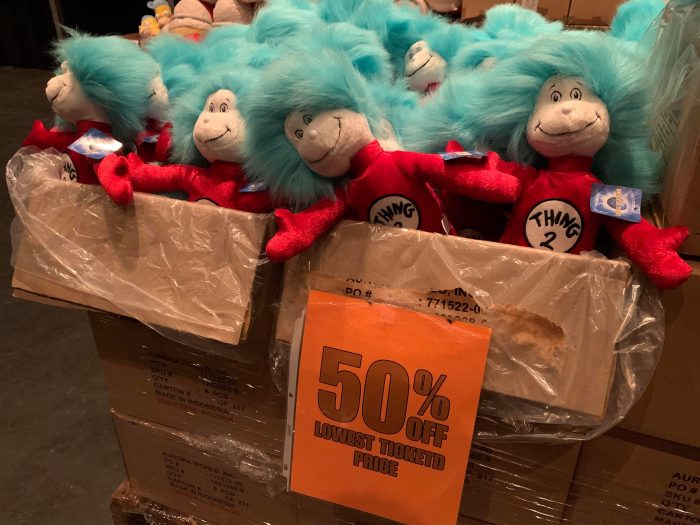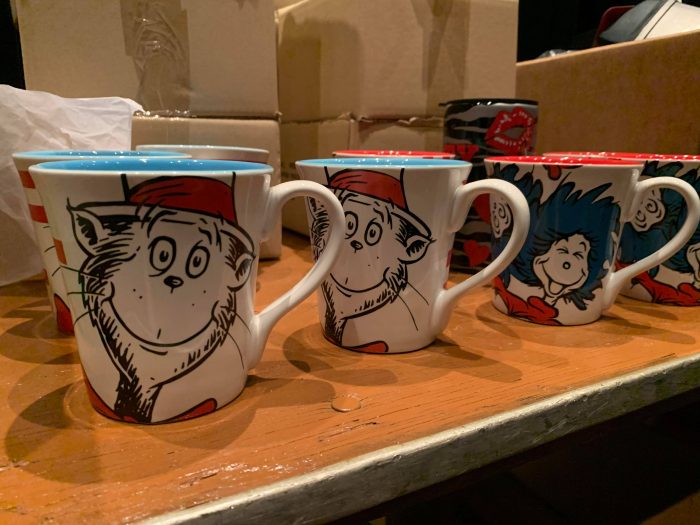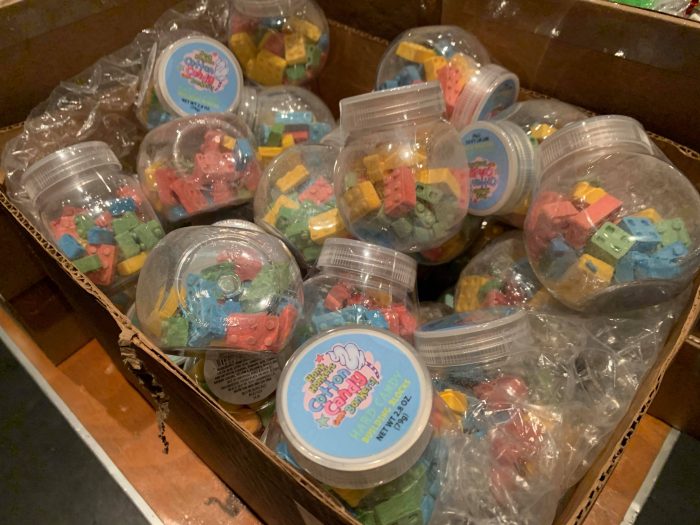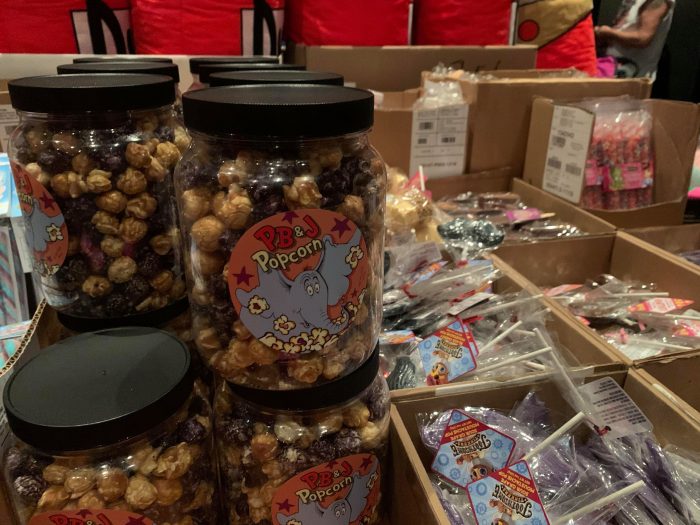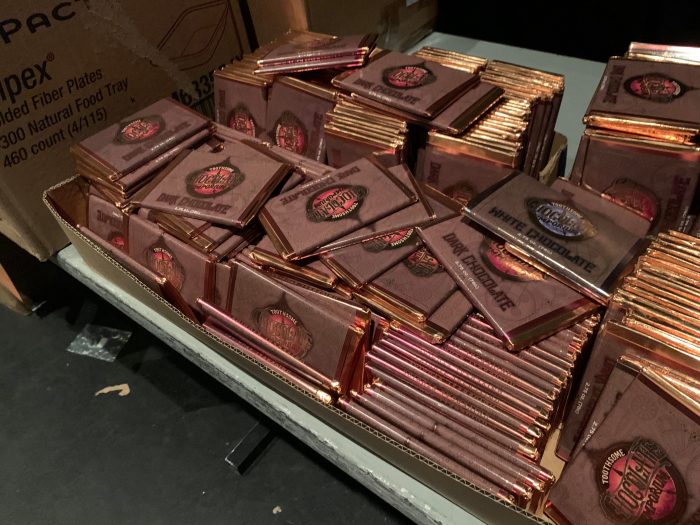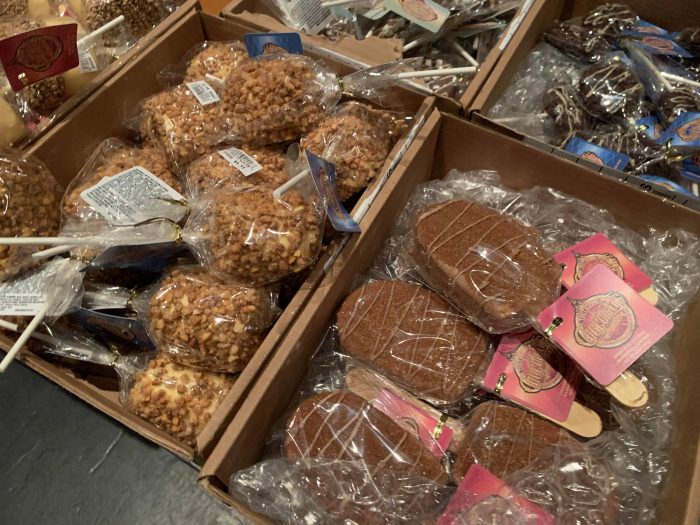 Like the Disney Outlets, there were some diamonds in the rough among all the merchandise, like this sweet throw featuring the Universal globe.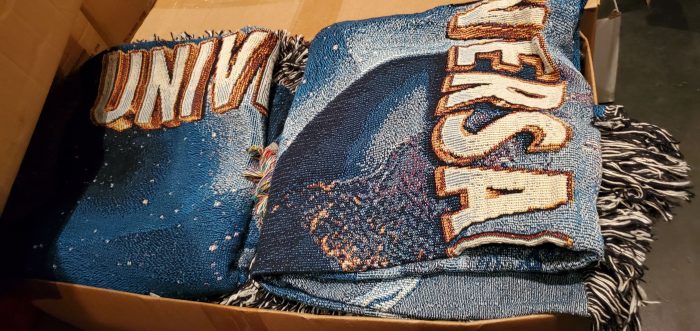 But for the most part, the items are stuff you would expect to find discounted.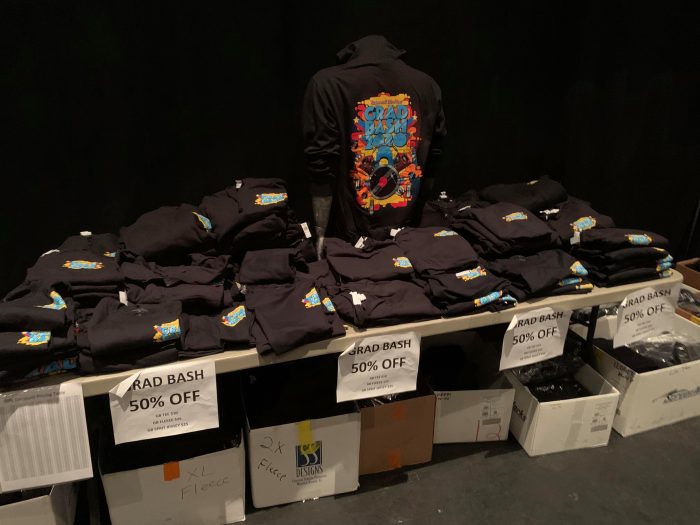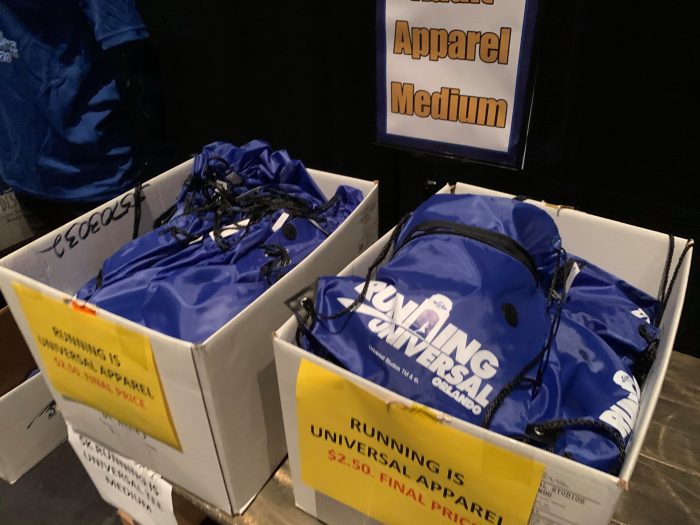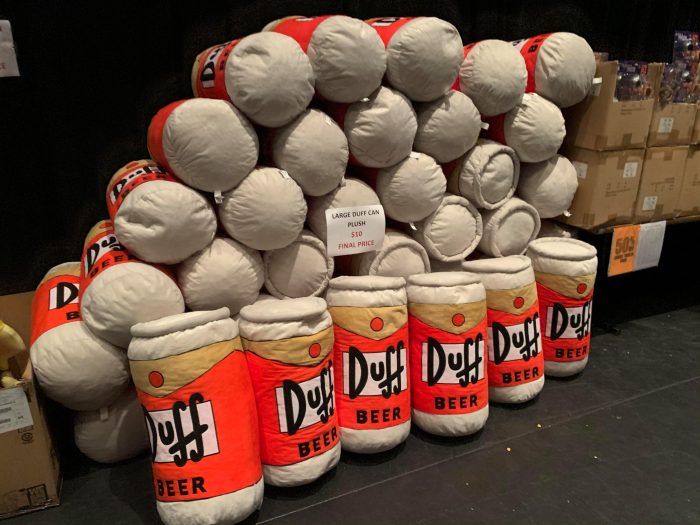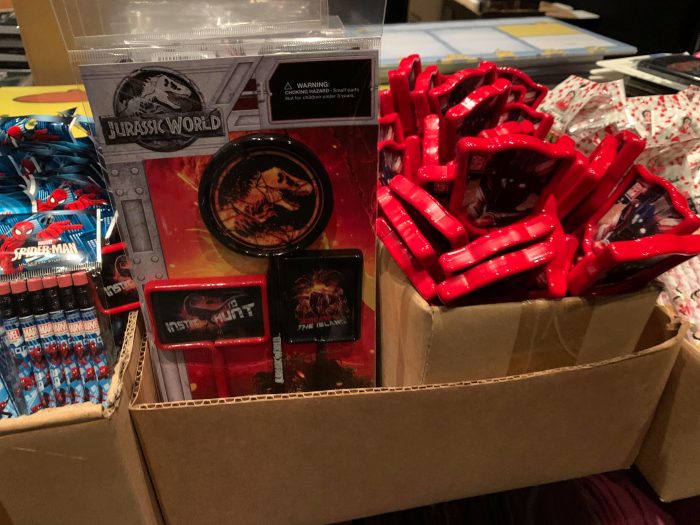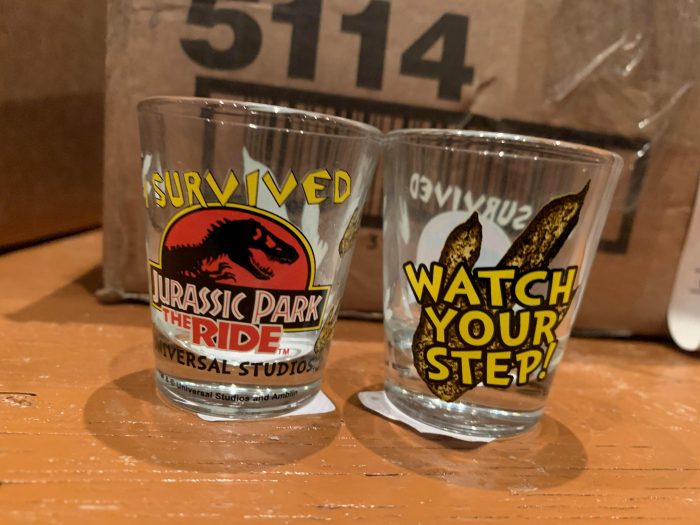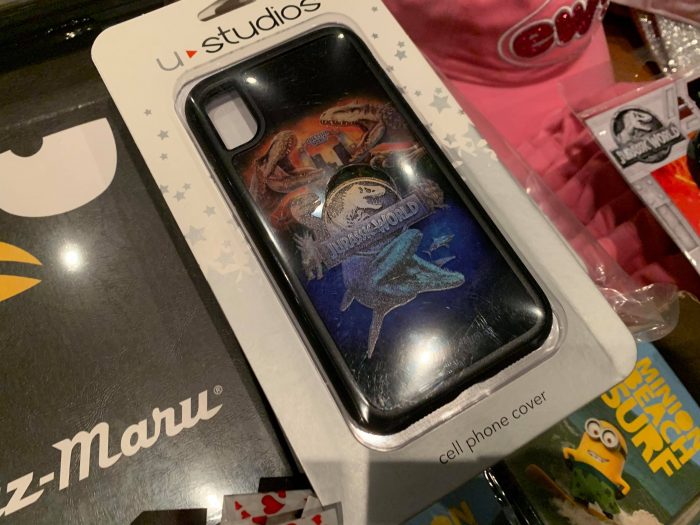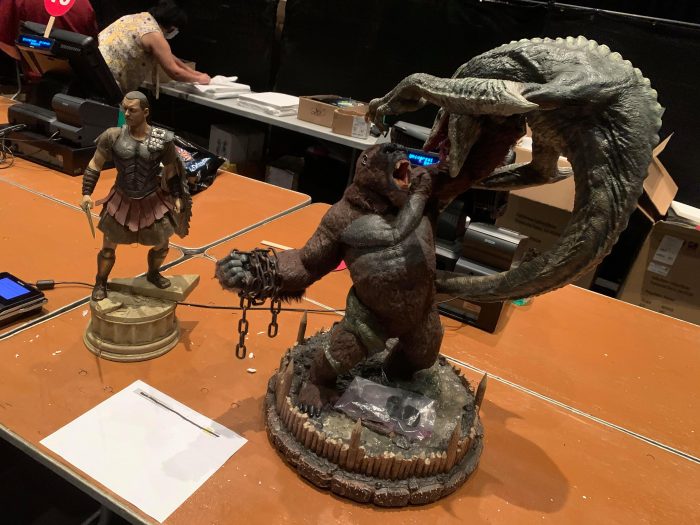 Now then, another reason Universal doesn't really need official Outlet Stores like the two Character Warehouse locations is because they don't have to supply anywhere near the amount of gift shops that Disney does. Forget about the theme parks and Disney Springs, the gift shops for Pop Century, Art of Animation, and the All-Star Resorts are gigantic. I'd make a case that because Universal is also beholden to brands it licenses Intellectual Property from, there is also a higher level of overall quality of merchandise compared to Disney (who for all intents and purposes is their own boss). For example, the items made for the Wizarding World of Harry Potter and Springfield USA are gone over with a fine-tooth comb before they get approved. Meanwhile at Disney, they can make a Forky hat that looks like it should be included with the welcome bag when you check into an insane asylum.
THAT SAID, Universal has put out its share of "outlet worthy" items over the years. I posted this picture of a Spider-Man pin I bought at Universal back in the day. The pin has ol' web head celebrating President's Day, as one does.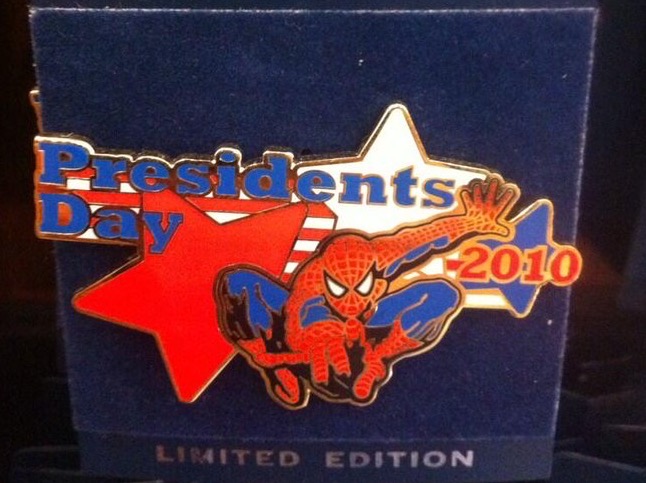 So I asked on Twitter if anyone else had goofy merchandise from Universal over the years, and got back some great responses. First up is this Spidey backscratcher, which I would buy TODAY if they sold it in the parks.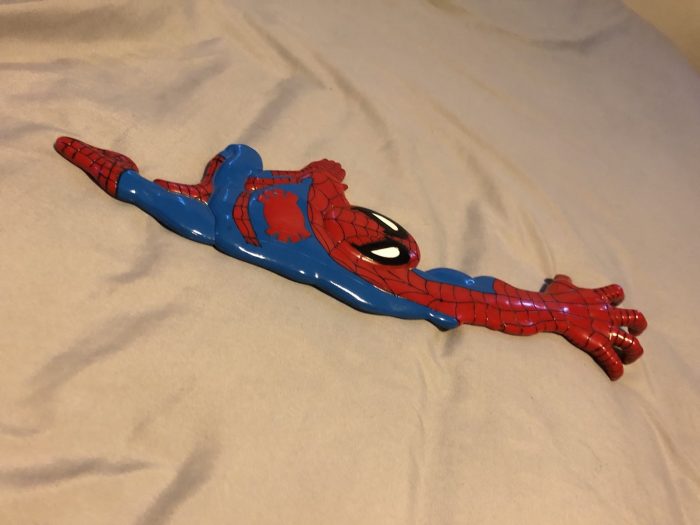 Here's a great close-up of the hand.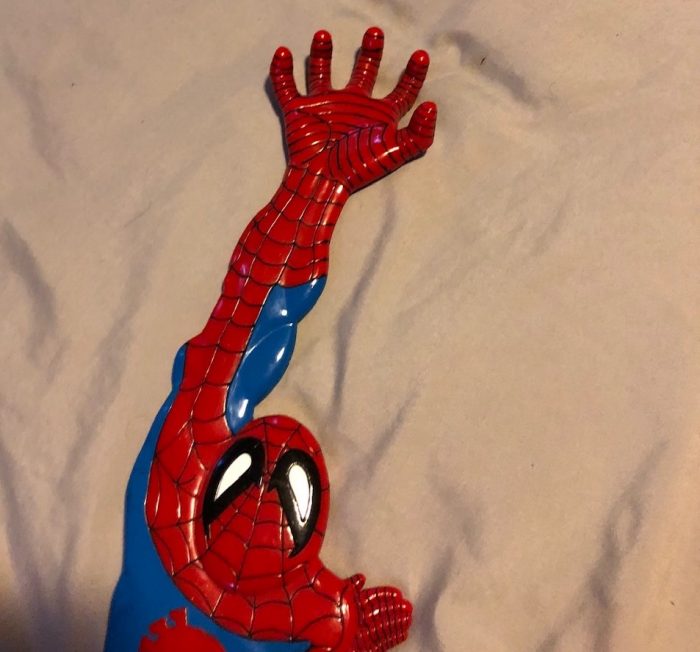 We all love the absolutely BONKERS ending of the E.T. Adventure ride, and here's a toy which allows you to play that insanity over and over again at home. By spinning that green knob at the bottom of the toy, the plants will move.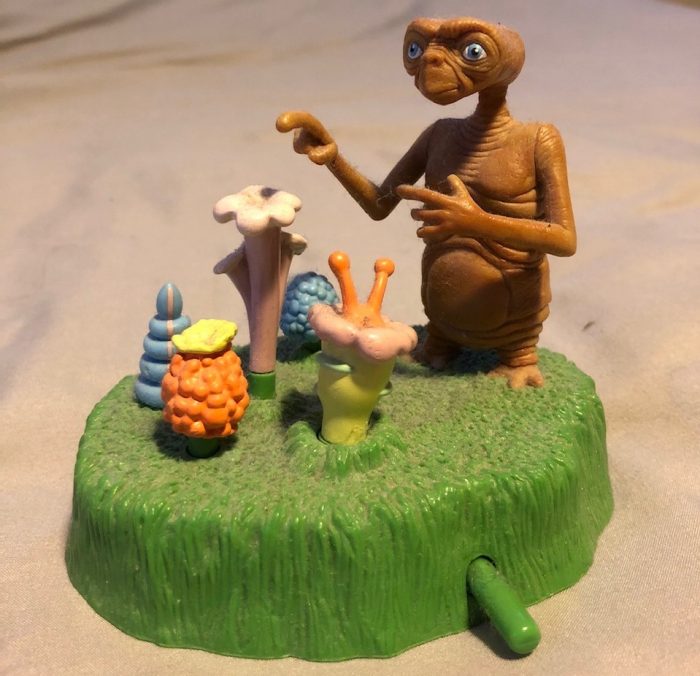 Who among us hasn't seriously considered dropping a couple hundred bucks on a fake dinosaur egg?
Have any goofy Disney or Universal items you have bought at the parks? Send an email to Derek@TouringPlans.com and maybe we can do a whole spotlight on them!
SEE YOU NEXT MONTH! (hopefully AT the Outlets…)
NOT THAT IT MATTERS, BUT…There are actually two Disney outlet stores in Orlando. Both are in Orlando Premium Outlet shopping complexes, and they are called Disney's Character Warehouse, presumably because The Land Of Misfit Toys was already trademarked. There is one Character Warehouse located on International Drive close to Universal Studios (4951 International Dr, Orlando, FL 32819), and the other is on Vineland Avenue, right across I-4 near the exits to Disney World (8200 Vineland Ave, Orlando, FL 32821). They do not ship. There are items at the Outlets that you can buy both in Disney stores along with the Shop Disney Parks app, but you will be paying full retail for the items. For our CALIFORNIA OUTLET trips, @ChristelaMcC goes to the Las Americas outlet in San Diego. It is located right off the last U.S. exit.
I often get asked "which store is better?" That depends. Vineland is close to Walt Disney World, while the I-Drive location is a hop, skip, and jump away from the Universal Orlando Resort. The Vineland Disney Outlet Store is much, MUCH bigger than the I-Drive location. However, the Vineland outlets in general are much, MUCH busier than I-Drive. Each have their pros and cons, and ultimately they carry much of the same items. For a Disney Outlet Store FAQ, check out this SATURDAY SIX Presents: Everything You Wanted To Know About The Disney Outlet Stores (But Were Afraid To Ask)
2013: July | Aug | Sept | Oct | Nov | Dec
2014: Jan | Feb | March | April | May | June | July | Aug | Sept | Oct | Nov | Dec
2015: Jan | Feb | March | April | May | June | July | Aug | Sept | Oct | Nov | Dec
2016: Jan | Feb | March | April | May | June | July | Aug | Sept | Oct | Nov | Dec
2017: Jan | Feb | March | April | May | June | July | Aug | Sept | Oct | Nov | Dec
2018: Jan | Feb | March | April | May | June | July | Aug | Sept | Oct | Nov | Dec
2019: Jan | Feb | March | April | May | June | July | Aug | Sept | Oct | Nov | Dec
2020: Jan| Feb | March | April | May | June
Very Special Editions & Milestones: Tribute to O.O.G.; Four Year Anniversary Special; First Pandora Items; Five Year Anniversary Special & Outlet Hall of Fame; Major Changes Come to the Outlets; Camera Hat
We also did an edition of Magic, Memories, and Junk for a non-Disney owned Outlet Store, and for you merch addicts like myself, you may also enjoy a look at the official Disney merchandise available on the Disney Cruise Line, Castaway Cay, and at the Orlando International Airport. Want to see our favorite WDW resort-specific merchandise? Well, CLICK HERE!
If you liked what you read here, you may enjoy THE SATURDAY SIX articles every week on the TouringPlans.com blog and you can follow your humble author on Twitter (@derekbugan).