August 2018 Disney Outlet Store Photo Report
Welcome to the latest edition of The Magic, The Memories, and Merch! the longest running monthly look at the Disney Outlet Stores in Orlando. These past four weeks have been a bonanza for cheapskates bargain hunters as Outlet Intern Julia Mascardo introduced the Disney Outlet Store HALL OF FAME and created the official Character Warehouse F.A.Q. Yes, overburdened as we were we still made time to head to the Outlets for you, Dear Reader. Please, do not refer to us as "heroes." We reserve that title for members of the armed services, first responders, and the Sauce Slinger at Chicken Guy. 
Enough jibber jabber! Ready to see what we we found? Alright, let's go!
We're gonna start off with a doozy. A t-shirt with Mickey Mouse making a pose as if he is framing  you for a picture. To quote the Disney Dish's own Jim Hill, WHY FOR is Mickey upside down on the shirt? What am I missing? Originally price $24.99, now $9.99.
Now we're talking though. A whole bunch of Disney Afternoon t-shirts arrived. This was hot on the heels of finding out a new Disney Afternoon comic book will be hitting the shelves shortly. With the awesome DuckTales cartoon currently on TV along with toys from DuckTales, TaleSpin, and Rescue Rangers being available, we are currently  in a Disney Afternoon revival period and I couldn't be happier about that. Here are a couple Darkwing Duck shirts that were originally $32.99, now priced at $12.99.
TaleSpin tank top. Originally $32.99, now $9.99.
A Goof  Troop shirt. We are officially in the greatest timeline. Originally $36.99, now $12.99.
The photo of this shirt doesn't really do it justice as there was basically some "bedazzling" on the letters for "Down Under" and the shirt looked really sharp. This film came right in between The Little Mermaid and Beauty & the Beast but might as well be lost to history compared to all the love and attention the ones around it got. I always thought it was a gorgeous looking animated film. Originally $36.99, now $12.99.
Classic Mickey Mouse shirt for the kiddos and the very young kiddos. Blue one was originally $24.95, reduced to $7.99 while the grey one was originally $17.99 and also brought down to $7.99. You can't go wrong with this style.
This style you can go wrong with though. What a horrid design and makes you wonder if artists just throw things out there as a goof and it accidentally gets made. Originally $24.99, now $9.99.
Cute princess tanks with Snow White and Cinderella looking at a bird and a glass slipper with the same sort of love and devotion that I look at each and every single Outlet Report and SATURDAY SIX. Originally $36.99, now $9.99. It's interesting that women have to pay some sort of mysterious "mark up" for shirts because that would be the day when Disney could try and charge $36.99 for a men's tank top.
Not quite sure what is going on with this Wicked Queen shirt. Look at what's going on with that weird collar that has a cut out underneath it. That is what we in the fashion industry refer to as next level bonkers. Originally $26.99, now $12.99.
I can't get over how great that Disney's Polynesian Village Resort shirt is on the left. An all timer for Outlet Finds. Julia found these shirts at the Vineland Character Warehouse. Sometimes moving around at the Vineland location is like being in the Magic Kingdom on New Year's Eve, just with much less personal space. And when I say "sometimes" I mean "always." So we didn't get a shot of the price on this one. Also, she didn't buy the shirt for me. So we're not on speaking terms right now as she's on double secret probation.
I think the Animal Kingdom Lodge recently got a whole bunch of new branded merchandise, so some of the older stuff made its way to the Outlets. The esoteric design on the left along with the more standard logo design on the right were both originally $32.95, now $12.99.
Traditional Animal Kingdom Lodge logo shirt. Originally $32.95, now $12.99.
If you're like me you've already watched Avengers: Infinity War a dozen times on blu ray. This Thanos-inspired shirt was originally $32.99, now $9.99.
Speaking of Thanos, hope you all got a chance to see this on the interwebs.
Avengers shirt for The Falcon. Originally $24.99, now $9.99. EDIT. I was originally tossing and turning this being a Falcon shirt or an Ant-man shirt. I wasn't 100% confident on either but felt it was more "Falcony." SATURDAY SIX editor in chief Megan Stump informs me that it is actually a Black Widow shirt. Who knew?
Now this Captain America shirt shows the level of quality you generally see across the board for Disney Cruise Line merchandise. Just fantastic. Originally $32.99, now $16.99.
A whole bunch of runDisney  shirts for men and women arrived, all themed to Star Wars characters including these ones for Han Solo. The men's version on the left was reduced to $11.99 while the women's tank on the right was down to $13.99. None of them had the original price on them, but I'm hearing they ranged between $60-$75.
Chewie shirt was reduced to $11.99.
Both Darth Vader shirts were reduced to $11.99.
I like this Force Awakens shirt featuring Rey and BB-8 in a sort of ad for the planet of Jakku.  Originally $32.99, now $14.99.
These Star Wars branded Skechers were definitely from Shanghai. You can only imagine the amount of Pepto Bismol being taken in Burbank, CA every time a Star Wars film is released in China and somehow does worse than the one before it. The sneakers were reduced to $24.99.
Regular readers of this fine blog series would probably be shocked to see in person how many "bubble blowers" arrived at the Outlets this month in various forms. I guess that means Summer is officially over even though its still about 100 degrees with 100 percent humidity down here. This wall of Darth Vader's tie-fighter bubble blowers were each $3.99.
We  had a baby introduced into our family earlier this summer, so couldn't help myself from picking up this Flounder outfit. Originally $29.99, now $7.99.
Here's some cute Minnie and Mickey "Baby Gift Sets." Originally $39.99, these were $12.99 and I picked up a Minnie for the baby.
Also picked up this set featuring Thumper. It was originally $39.99, reduced to $17.99. How cute is that hat with the ears along with a plush carrot? This is the first set of clothing that is Mickey-check approved.
Soarin' Around The World backpack featuring the locales you travel to on the ride. Originally $39.95, now $14.99.
This is an actual shot from the Soarin' Around The World attraction, so those patches are not leaning enough in my book.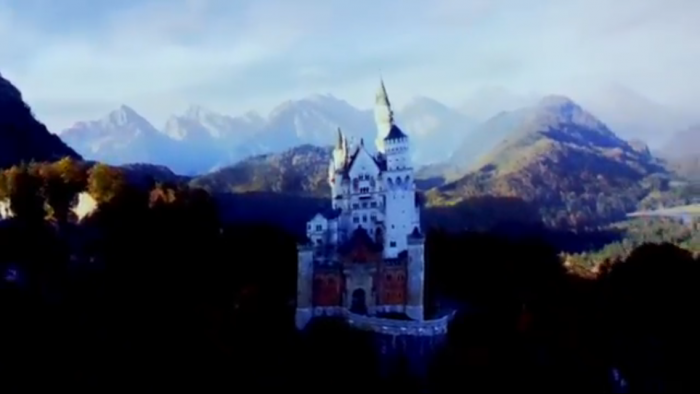 Stitch pencil case. Originally $14.99 (can you imagine?!), now $1.99.
There was a million of these Stitch Bubble Blowers. All reduced to $3.99.
The reasons I'm not allowed to tweet from the official @TouringPlans account on Twitter is because I once referred to this Angel plush as "pink Stitch" during a photo tour of Tomorrowland. Originally $27.99, now $9.99.
Here's a toy for that creepy school bus that was in that one scene in Cars 3. Who asked for this? Originally $19.99, now $9.99.
I like these Mickey and Roadster Racers toys. I think the whole line has made it to the Outlets at this point. Originally $16.99, now $6.99.
Real shock seeing these Pandora: The World of Avatar; from the creative genius James Cameron photo frames arrive. Originally $21.99, now. $7.99.
Plenty were available.
Halloween themed Salt and Pepper shakers. Originally $19.99, now $12.99.
I couldn't find a price for this Zero-themed pen.
Haunted Mansion-themed head band. Reduced to $7.99.
Assuming the next two hats were made to try and upsell people during the July 4th celebration at WDW. First up is one for Minnie Mouse. Originally $21.95, now $3.99.
And here's one for Mickey. To be fair you could probably buy this hat for any Disney fan in your life who also likes Kid Rock or Guy Fieri Same basic aesthetic.
Animal Kingdom hat. Originally $24.99, now $8.99.
Star Wars hat featuring artwork from A New Hope. Originally $29.95, now $9.99.
Hat for Disney's Contemporary Resort. If I were to rank my top 3 WDW hotels I think it would have to include Coronado Springs, Art of Animation, and The Contemporary. That said, I could easily find a way to switch one or more of them out and throw in Wilderness Lodge, Port Orleans French Quarter, and the Poly. Heck, food alone might get Fort Wilderness on the list! Anyway this hat was originally $24.99, now $7.99 and came out during a time when Disney made pretty much all their hotel logos look the exact same.
Pandora bucket hat for kids. Picked one up. Originally $21.99, now $4.99.
I want to see someone wearing one of these crazy Shanghai Dsineyland hair accessories in real life. I can picture a weirdo like Johnny Depp wearing one, but not an actual human. Reduced to $2.99.
Ok, these are those Star Wars name tags where guests can get Disney to put their name on the tag written in one of the various Star Wars languages. I think this particular pin was for either the Star Wars Day at Sea or maybe the Galactic Nights event at DHS. These are essentially worthless without Disney putting your name on it, yet somehow they are still $3.99 each.
A year or so ago Disney released an awesome line of merchandise that was a mash-up of Star Wars and Old Timey Disneyland attraction posters. For a theme park and Star Wars nerd like myself, this was like a dream come true. However, when the line was released I remarked on Twitter that this was appealing to such a niche audience that there was no way they wouldn't be arriving at the Outlets sooner rather than later. A highly influential member of DisTwitter told me that I was wrong, and these would all sell great. Fast forward to today, and every single piece of merchandise from the line (t-shirts, dog tags, glassware, etc) has come to the Outlets to be heavily discounted. These pins have done the rare DOUBLE DIP DISCOUNT, getting an even bigger discount, something we usually only see for unsellable stuff from Pandora: the World of Avatar.
Minnie Mouse has gone through some very weird styles in the last few years. Including this one. Pin has been reduced to $3.99.
These plastic roses lit up. For 99 cents you knew I had to buy a couple of them.
These Mickey and Minnie things were those light up toys that spin. Both came from Shanghai Disneyland and were reduced to $4.99.
This Avengers gimmick also came from Shanghai. Also priced at $4.99. Bought it for the little superhero in our family who will surely break it within five minutes.
This one also from Shanghai, yet reduced to just $2.99. How can you turn that down?!
Had to get this Flower and Garden magnet set. Originally $11.99, now just 99 cents. Thank the heavens I didn't find out that stupid Zero-pen above was 99 cents because I think that's my magic price and I would have bought it.
Mickey & Minnie Message Key Chains, although some of the messages were girl names like "Heather" and "Holly." Each reduced to $3.99.
Its a rite of passage for kids to ask for one of those freeze dried ice cream gimmicks that they sell in Tomorrowland. Only to find out that freeze dried ice cream tastes horrible. Kids today get this sour gummi Space Shuttles. Originally $4.49, now 99 cents.
Not much new in the area of cups this month. I'm assuming this one is for the movie Coco, although it doesn't say Coco anywhere on the cup. Originally $24.99, now $7.99.
A high-end "Twenty Eight & Main" tumbler for the Disney fan who likes to just throw money away. Originally $21.95, now $9.99.
Postcard featuring some classic Disney characters watching TV. $1.99.
For some reason this wedding postcard was reduced all the way down to 49 cents. I guess you could wonder why Donald would be taking this picture without the castle in the background of his shot.
Dooney & Bourke orange bird bag. Originally $228, now $113.99. Somehow neither one of those prices is a typo.
This bag featuring Cinderella came from Shanghai. Reduced to $17.99.
I liked this Tower of Terror bag. Originally $34.95, now $9.99.
Rock 'n Roller Coaster drawstring bag. Originally $19.95, now $7.99.
There has been some Disney Emoji plush over the last few months, and here are some Emoji Christmas ornaments. Originally $14.99, now $4.99.
Okay, it's weird enough that they sell those Disney Hot Wheels-like cars that have the characters as the cars, but now they actually sell them as Christmas ornaments. These all come from Shanghai Disneyland. Do they even put up Christmas trees in China? AM I TAKING CRAZY PILLS?!!!!
Okay, we'll close out on this weird Auora thing in which the character has a diorama of a castle inside her dress. It was reduced to $54.99.
I think the original price was $118.00, but I have looked at this picture more times than the Zapruder film and am still not 100% sure. It's like a Magic Eye gimmick.
SEE YOU NEXT MONTH!
There are actually two Disney outlet stores in Orlando. Both are in Orlando Premium Outlet shopping complexes, and they are called Disney's Character Warehouse, presumably because The Land Of Misfit Toys was already trademarked. There is one Character Warehouse located on International Drive close to Universal Studios (4951 International Dr, Orlando, FL 32819), and the other is on Vineland Avenue, right across I-4 near the exits to Disney World (8200 Vineland Ave, Orlando, FL 32821). They do not ship. There are items at the Outlets that you can buy both in Disney stores along with the Shop Disney Parks app, but you will be paying full retail for the items.
I often get asked "which store is better?" That depends. Vineland is close to Walt Disney World, while the I-Drive location is a hop, skip, and jump away from the Universal Orlando Resort. The Vineland Disney Outlet Store is much, MUCH bigger than the I-Drive location. However, the Vineland outlets in general are much, MUCH busier than I-Drive. Each have their pros and cons, and ultimately they carry much of the same items. For a Disney Outlet Store FAQ, check out this SATURDAY SIX Presents: Everything You Wanted To Know About The Disney Outlet Stores (But Were Afraid To Ask)
Previous editions of Magic, Memories, and Merch: July 2013, August 2013, September 2013, October 2013, November 2013, December 2013, January 2014, February 2014, March 2014, April 2014, May 2014, June 2014, July 2014, August 2014, September 2014, October 2014, November 2014, December 2015, January 2015, February 2015, March 2015, April 2015, May 2015. June 2015, July 2015, August 2015, September 2015, October 2015, November 2015. December 2015, January 2016, February 2016, March 2016, April 2016, May 2016, June 2016, July 2016, August 2016, September 2016, October 2016, November 2016, December 2016, January 2017, February 2017, March 2017, April 2017, May 2017, June 2017, July 2017: The FOUR YEAR ANNIVERSARY special, August 2017, September 2017, October 2017 (tribute to the O.O.G.), November 2017, December 2017, January 2018, February 2018, March 2018, April 2018, May 2018, June 2018, and July 2018 (FIVE YEAR ANNIVERSARY special with the introduction of the OUTLET HALL OF FAME).
We also did an edition of Magic, Memories, and Junk for a non-Disney owned Outlet Store, and for you merch addicts like myself, you may also enjoy a look at the official Disney merchandise available on the Disney Cruise Line, Castaway Cay, and at the Orlando International Airport. Want to see our favorite WDW resort-specific merchandise? Well, CLICK HERE!
If you liked what you read here, you may enjoy THE SATURDAY SIX articles every week on the TouringPlans.com blog and you can follow your humble author on Twitter (@derekbugan).