The Magic, The Memories, and Merch! – Disney Outlet Store Update for June 2020
Welcome to the latest edition of The Magic, The Memories, and Merch!, the longest running monthly look at the still closed Disney Outlet Stores in Orlando.
Last month, we took a look at the current status of the Disney Character Warehouse located off Vineland Ave. This month we'll take a quick stop by the Disney Character Warehouse located off International Drive. I'm always asked the difference between the two Disney outlet stores, and the biggest difference is that the Vineland Ave. is much bigger. It's also consistently much more crowded. Real estate is about location, location, location, and Vineland is close to Walt Disney World and SR535 (a busy road filled with a lot of shopping areas for tourists). The outlets off International Drive are close to Fun Spot America and the mall formerly known as Artegon Marketplace which has gone through multiple transformations just in the past few years. The actual Disney store located at the I-Drive outlets used to be much bigger, but a couple years ago gave up half it's space to a Panera Bread.
So anyway, here's what the Disney Character Warehouse at I-Drive looks like this month.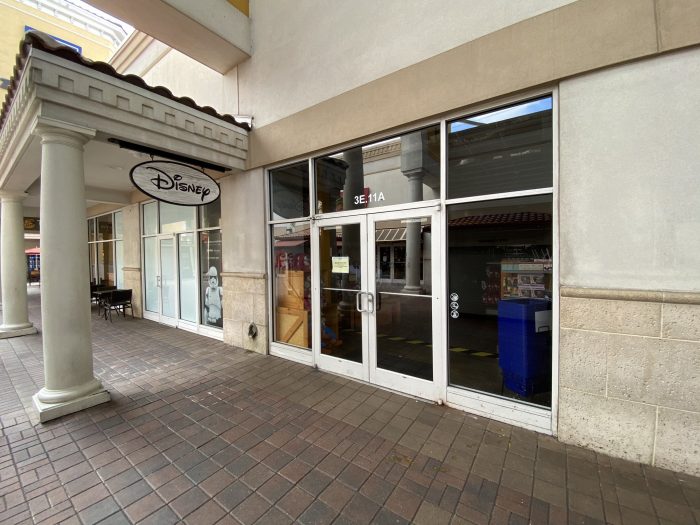 This sign on the door has been hanging for months. I'd like to remind you, Dear Reader, that the I-Drive location was also home to one of the all-time greatest Disney signs during a previous refurbishment.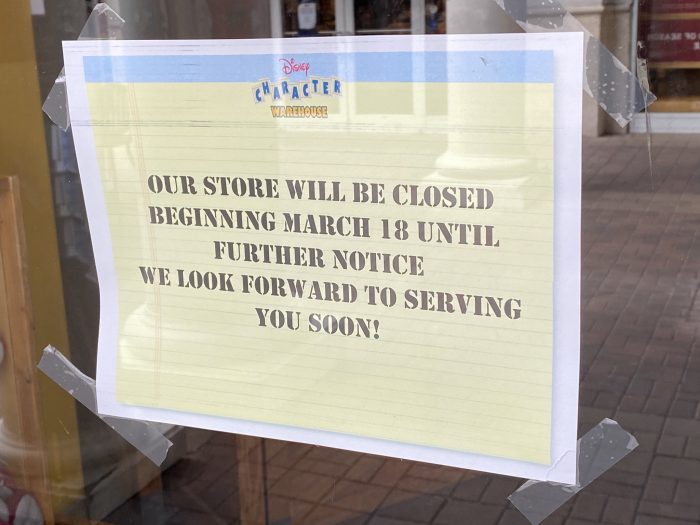 Here's a look through the window where you can pretty much see the entire store in one shot, something you can't do at the Vineland Ave. location because the store is too big. In the photo below, the check out counters are at the far right.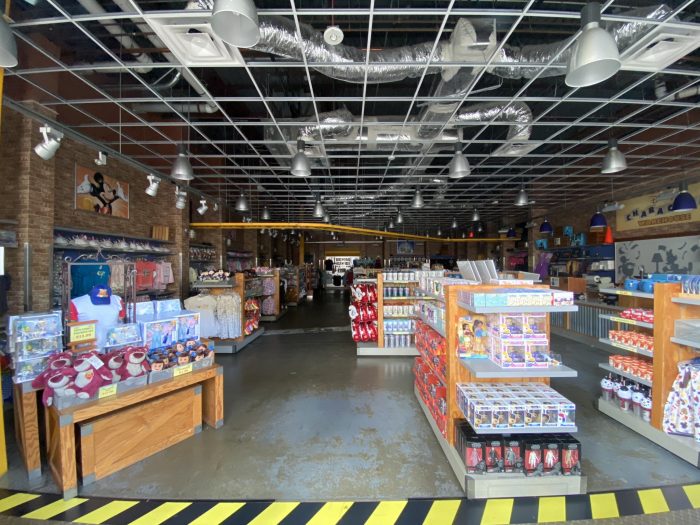 Let's take a closer look at the check-out counter area. You'll see at the bottom right of the photo below, there is a section at the counter called "Ticket Sales." This was put in at both I-Drive and Vineland Ave. locations about a year or so ago and has a Cast Member dedicated to selling Walt Disney World theme park tickets. No matter how swamped the other Cast Members are ringing up guests, the person working this part of the store generally has absolutely nothing to do. I'm not sure if this is the most desired position in the store or the least desired one. I'm sure they are asked a million times a day if the tickets are cheaper here. (Spoiler alert: they're not.)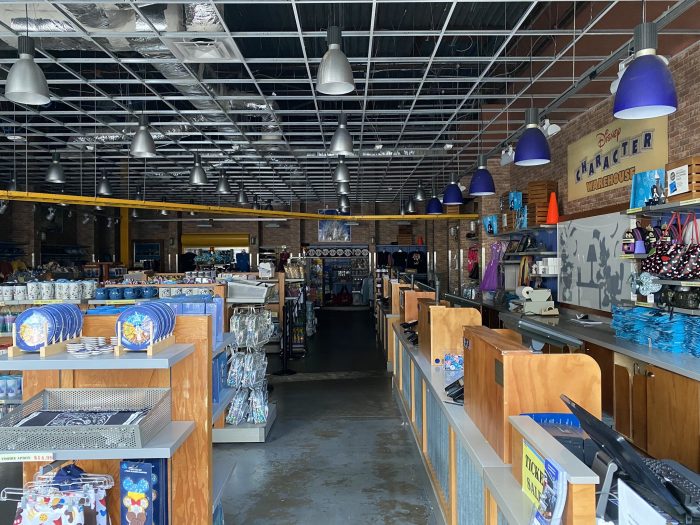 Okay, so with the Outlets still shuttered, TouringPlans social media maven Julia Mascardo and myself thought we would spend some time this month scouring the Interwebs to check out items that probably WOULD be at the Outlets if they were open. ShopDisney is the new home for the "Island of Mistfit Disney Toys," but before we go there, let's check out some next level bonkers items that other people are selling, like this $4,000 Gucci hand bag that looks like a rejected popcorn bucket.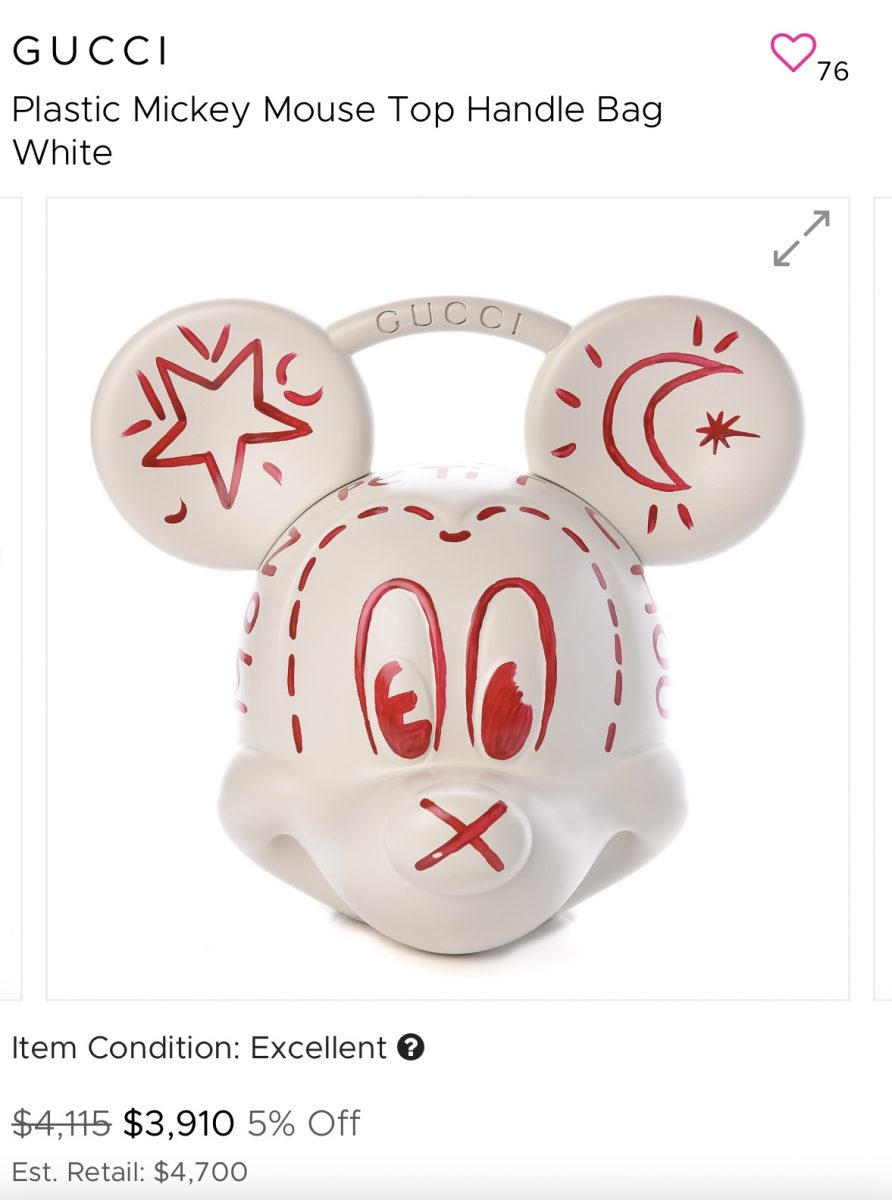 If I were going to film a horror movie in 2020, it would include a two-minute segment with just this creepy clock ticking back and forth. The characters would stare at, getting increasingly more horrified as they realize that the time isn't moving and they are caught in a loop. Actually, I'm pitching this E-Ticket idea to Jordan Peele for a Twilight Zone episode, so pretend you didn't read any of that.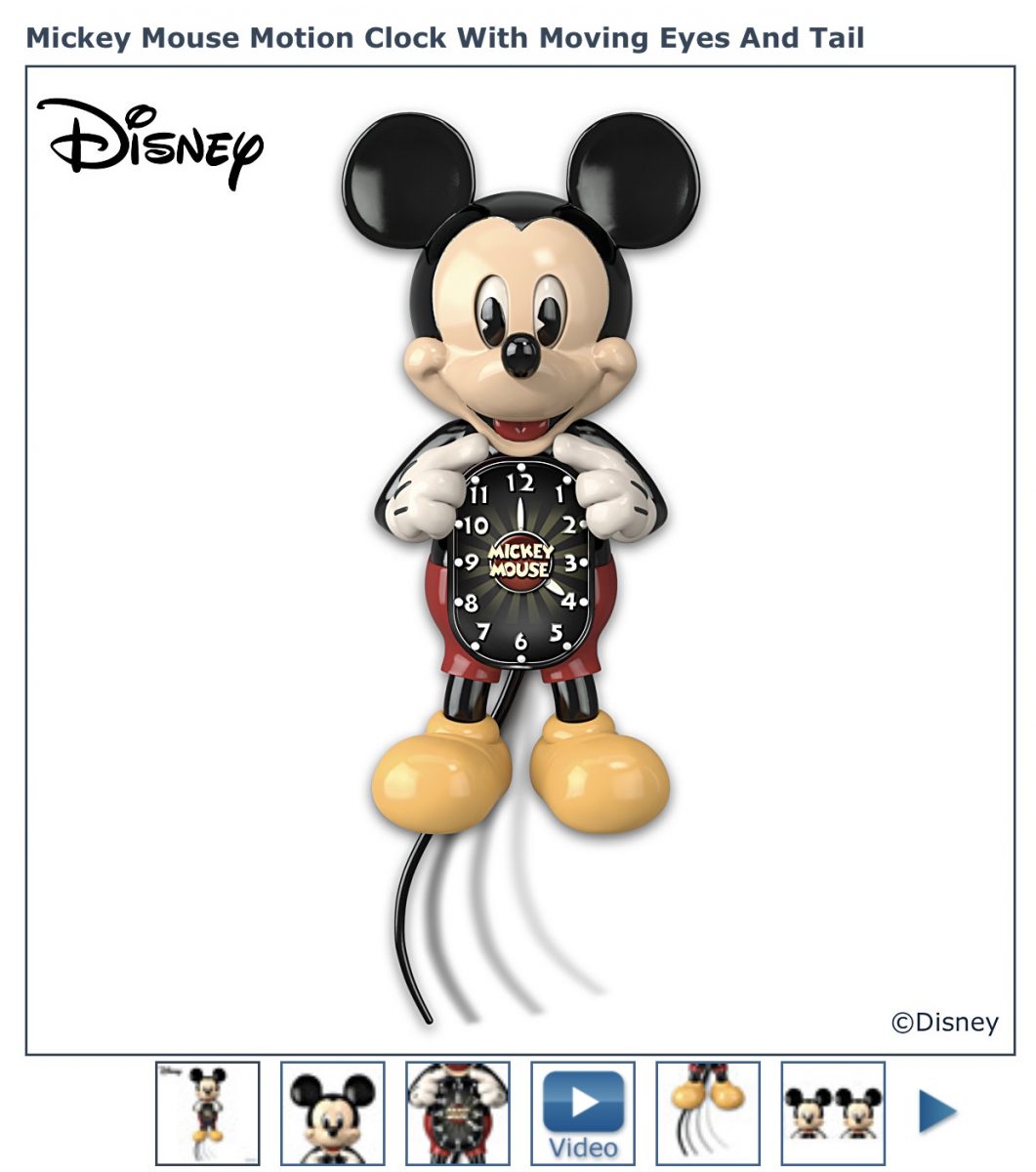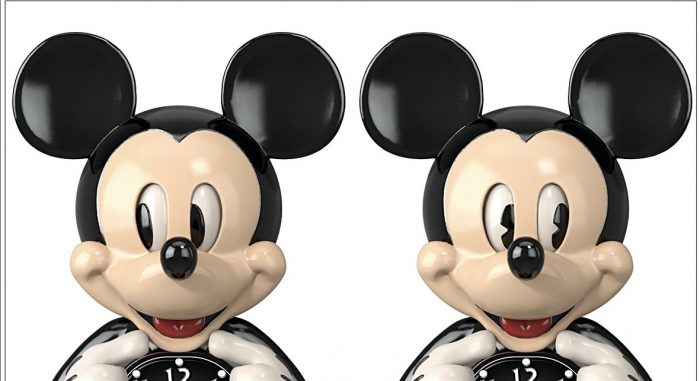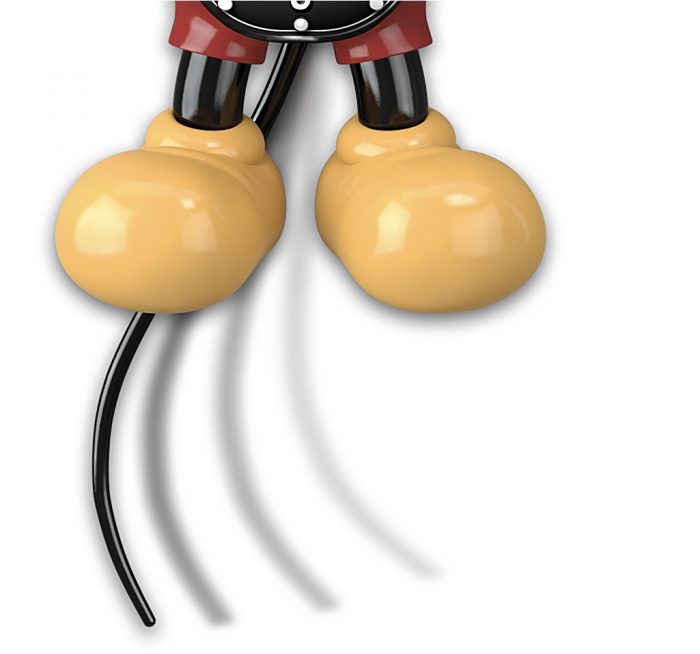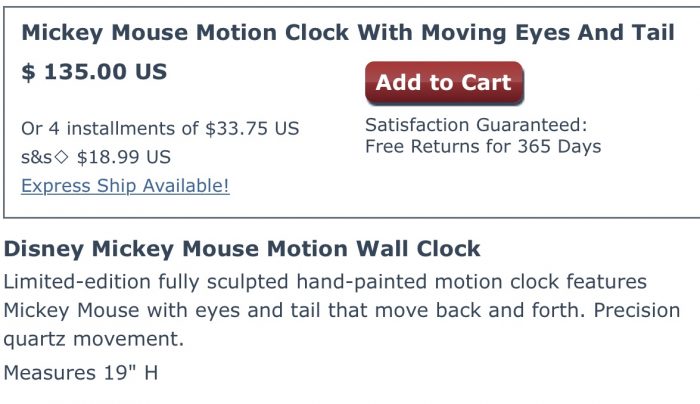 This bed is actually kind of cute, and something I may consider getting Bacini – the official dog of DisTwitter. I don't remember the last time I saw "shag fur" as a sales pitch though. I thought that stopped in the 1970s along with Volkswagon Buses and Styx albums.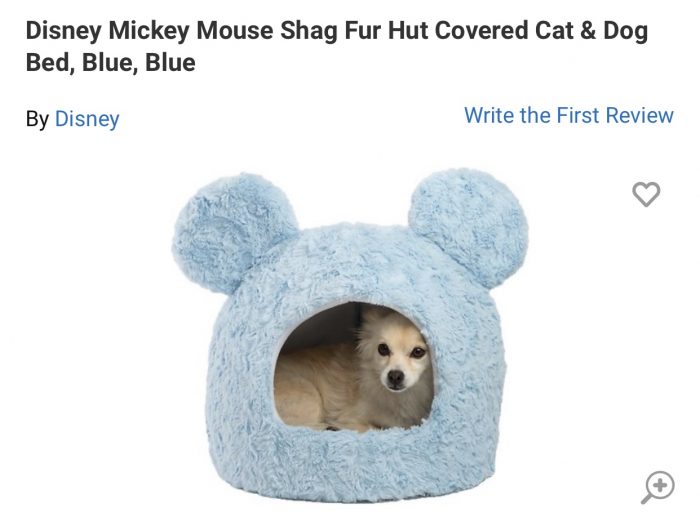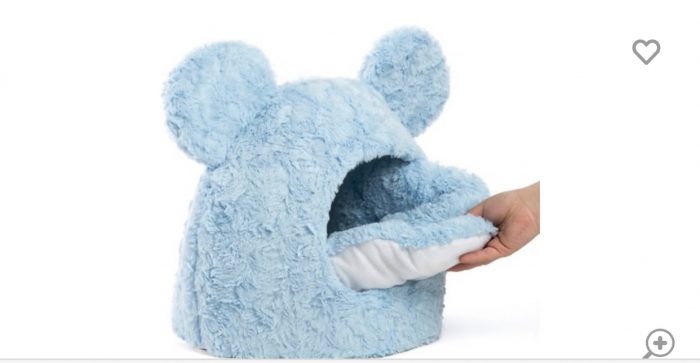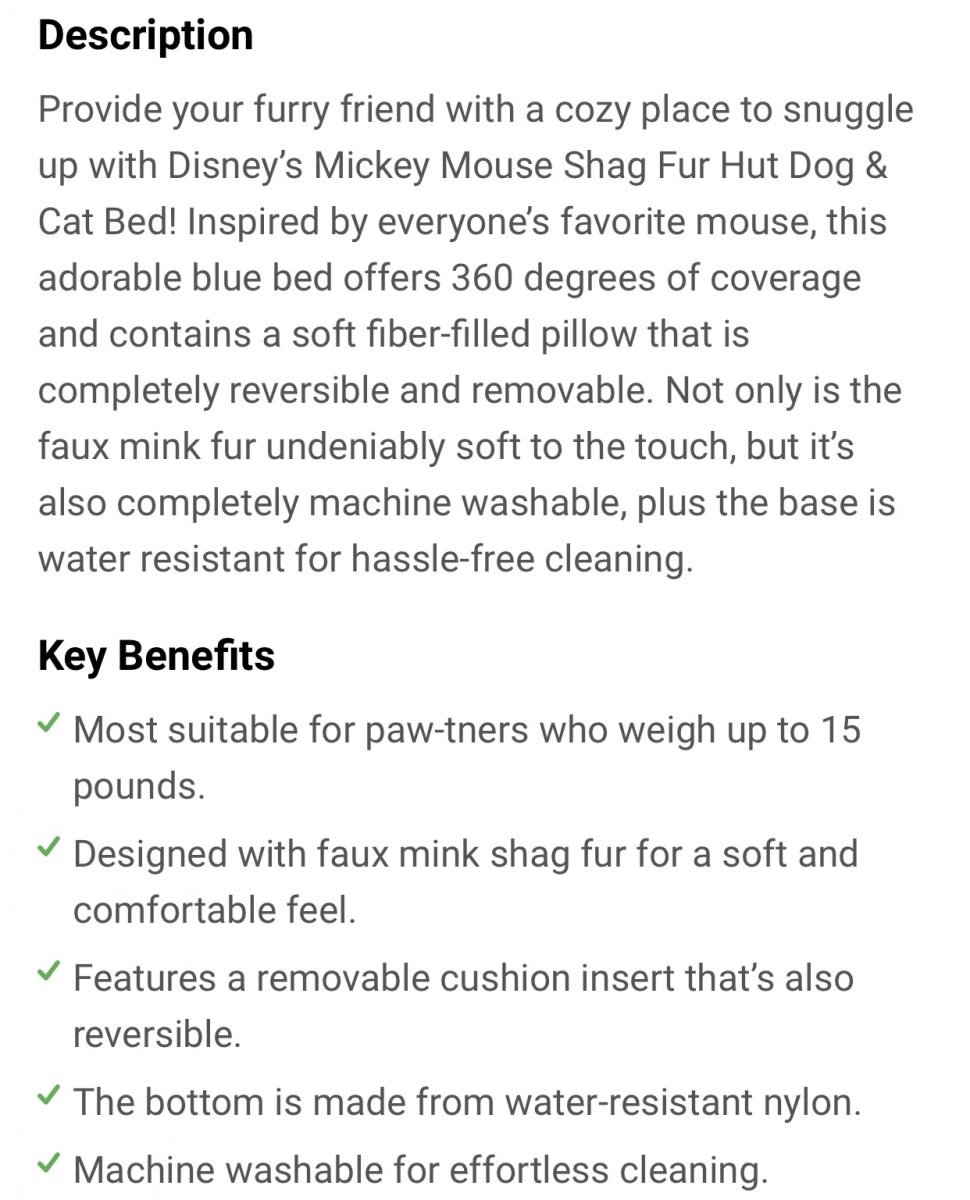 You don't see too many snow globes anymore.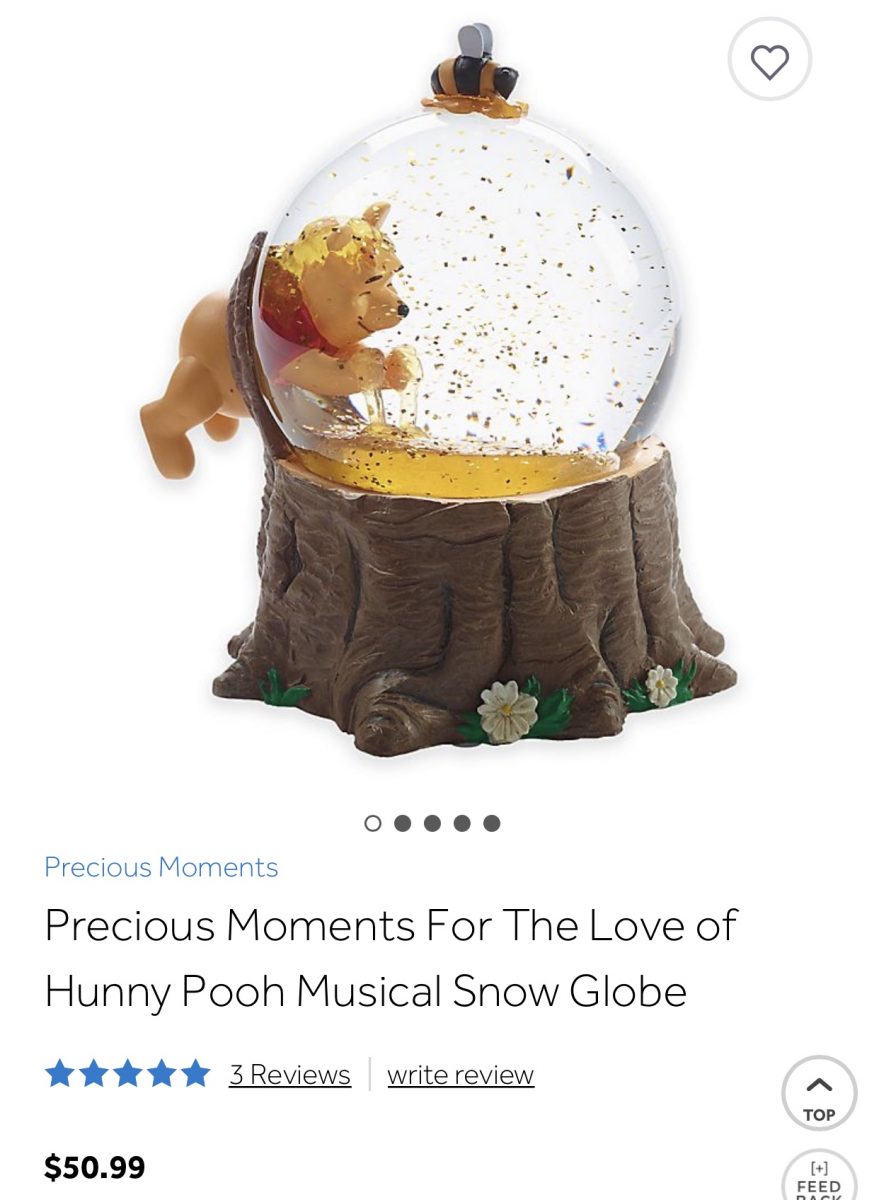 This is probably why.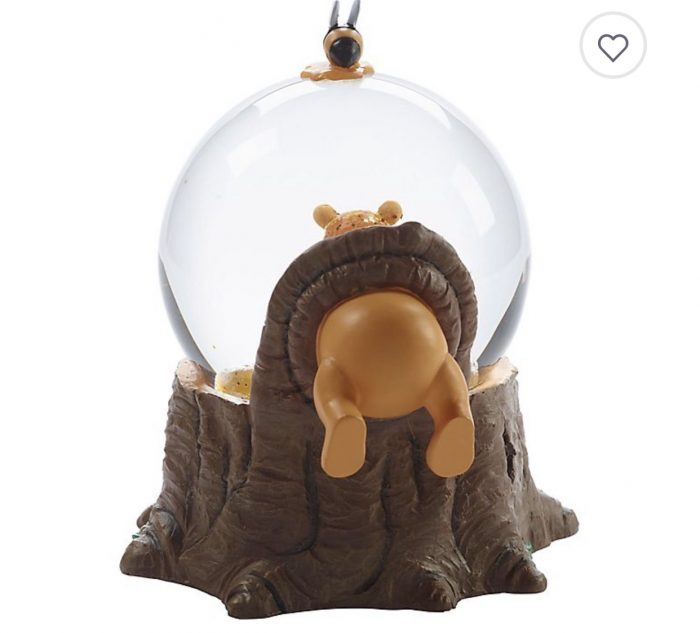 Okay this is insane. I never understood the people that bought giant cardboard cutouts of celebrities, but it's apparently a "thing." But who is buying a life size cardboard cutout of the wardrobe from Beauty & the Beast?!! Not even the fun wardrobe, the creepy one from the live action remake! WHO BUYS THIS?! WHAT DO THEY DO WITH IT?!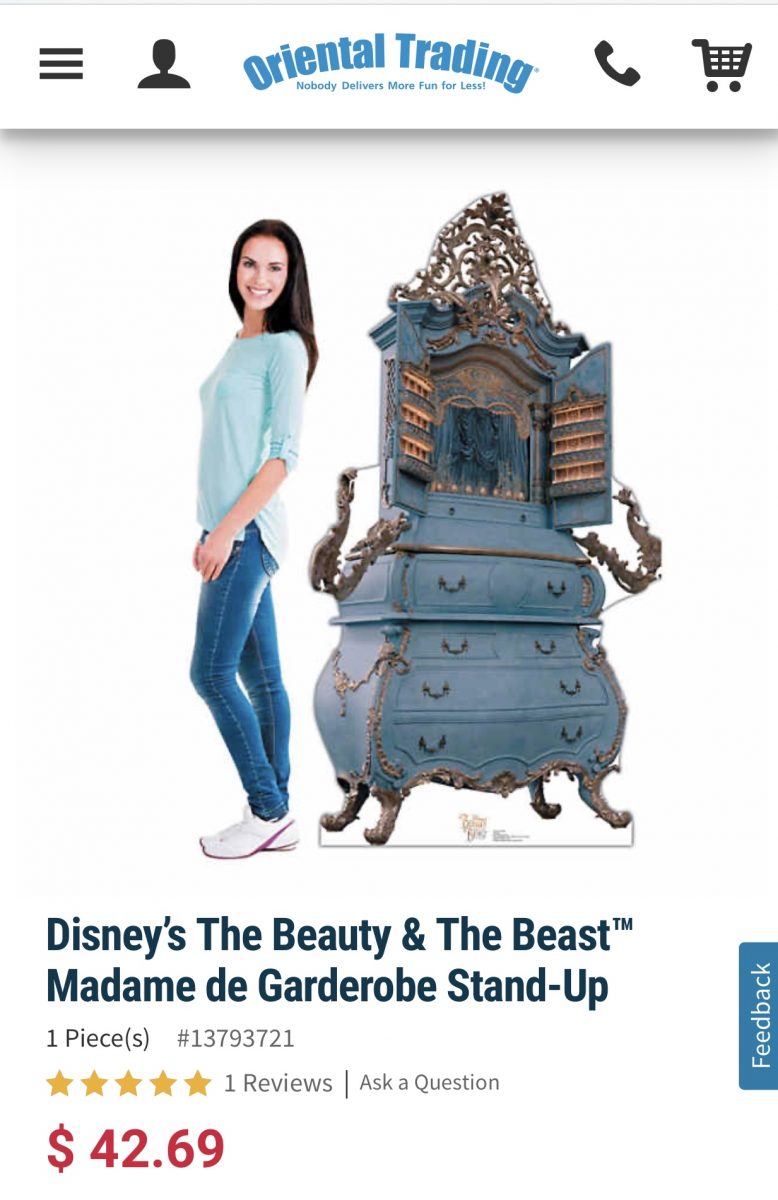 Okay, let's head over to eBay, and our first listing look like's someone is trying to sell a room in my house.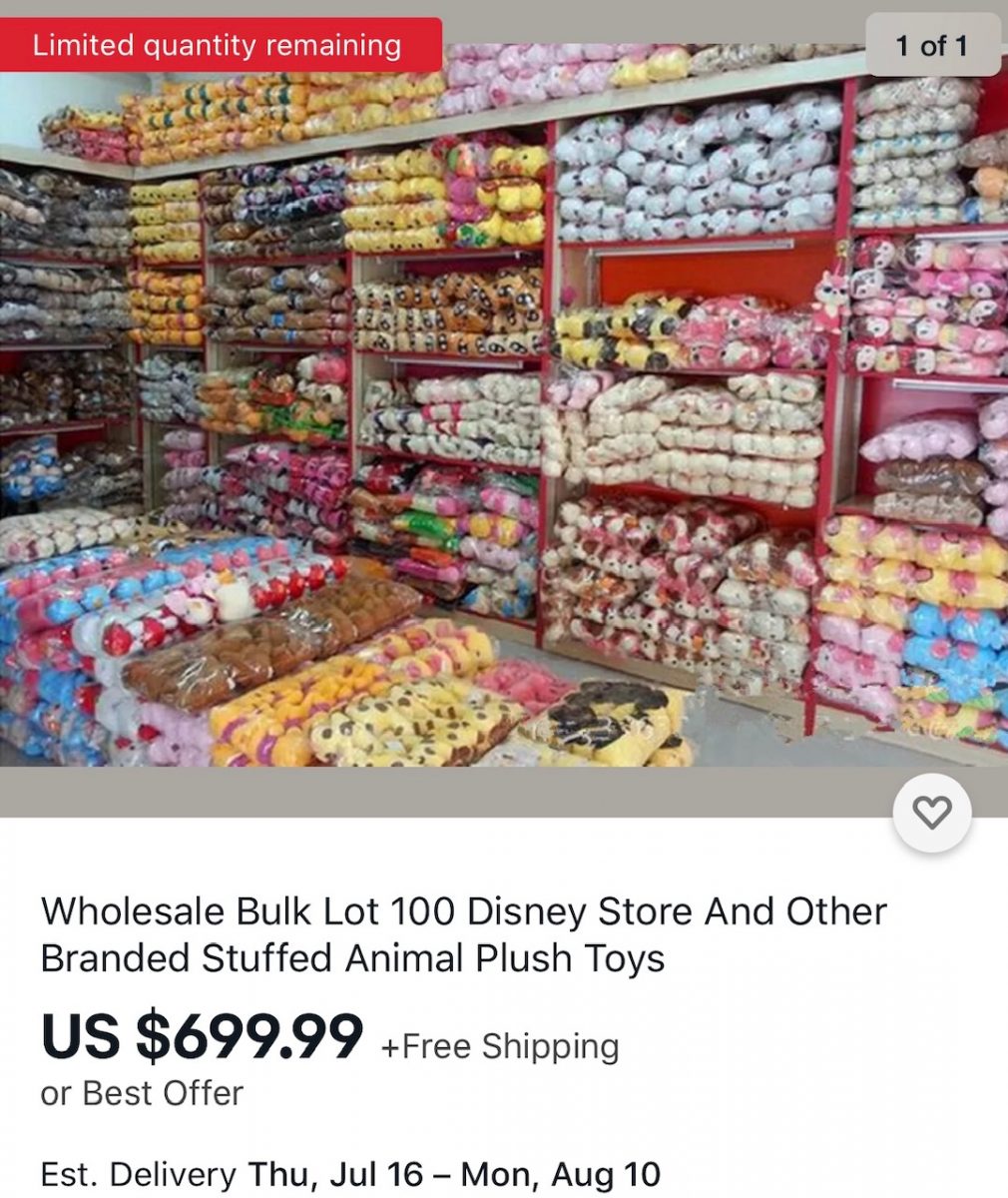 A talking Magic Kingdom? From Sears to boot!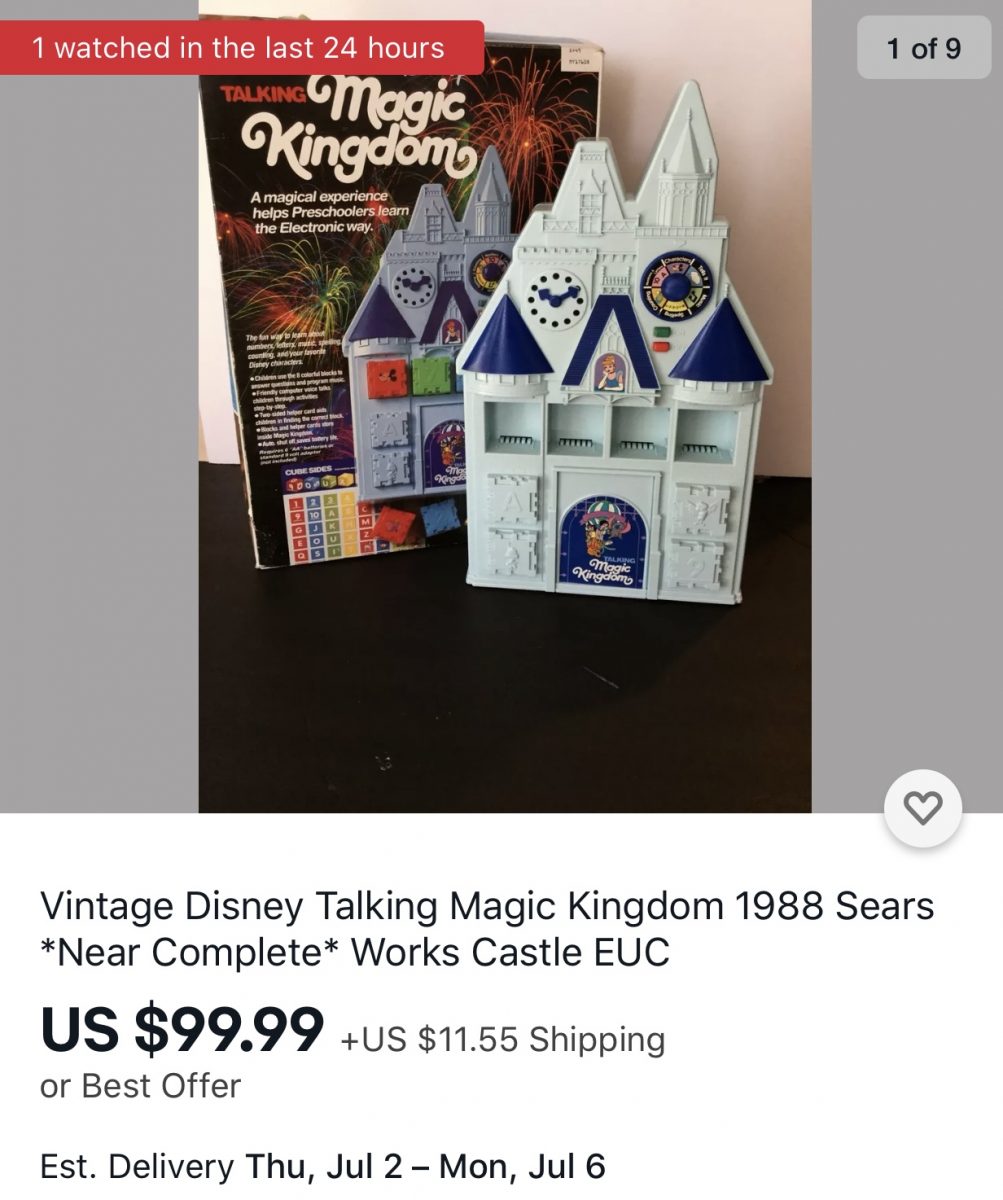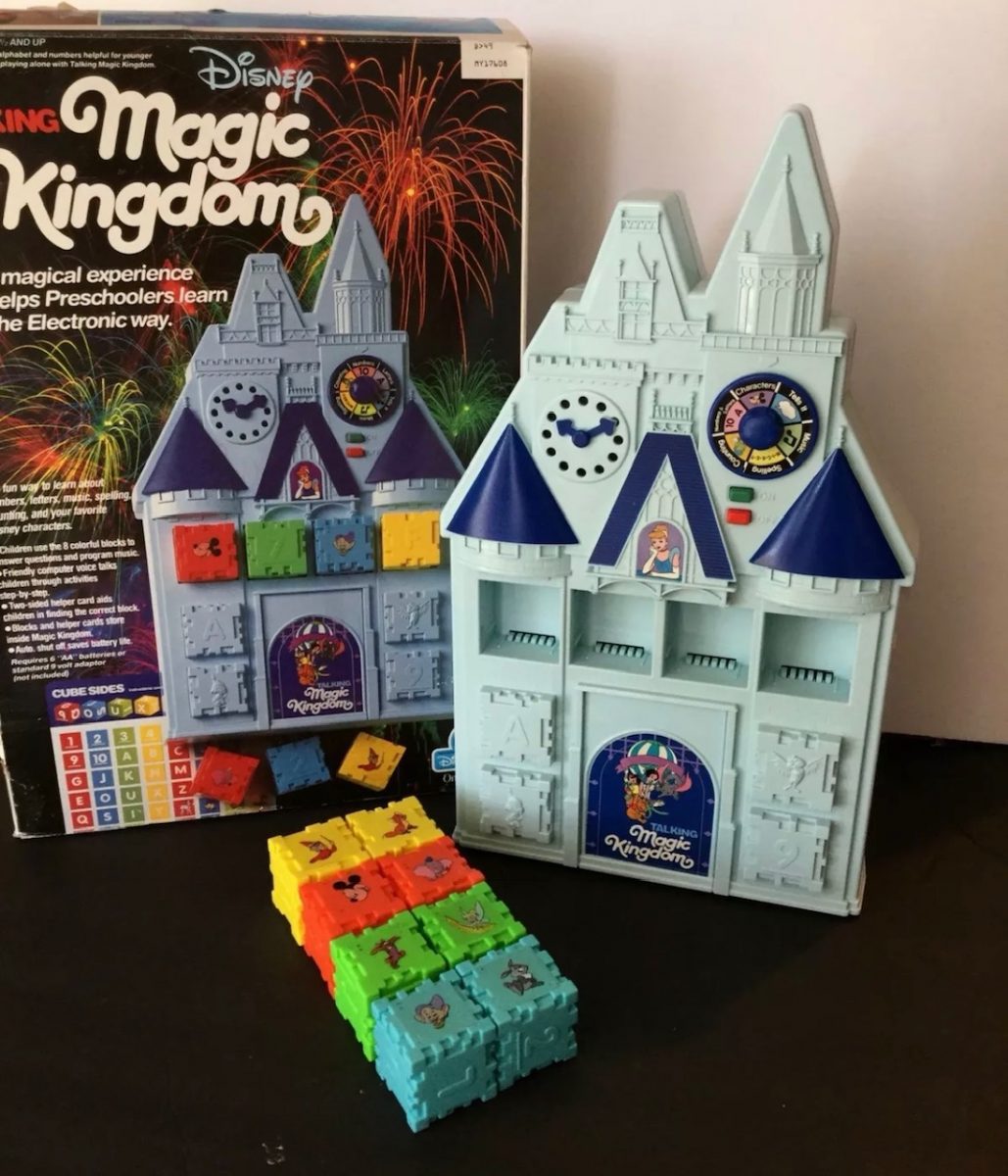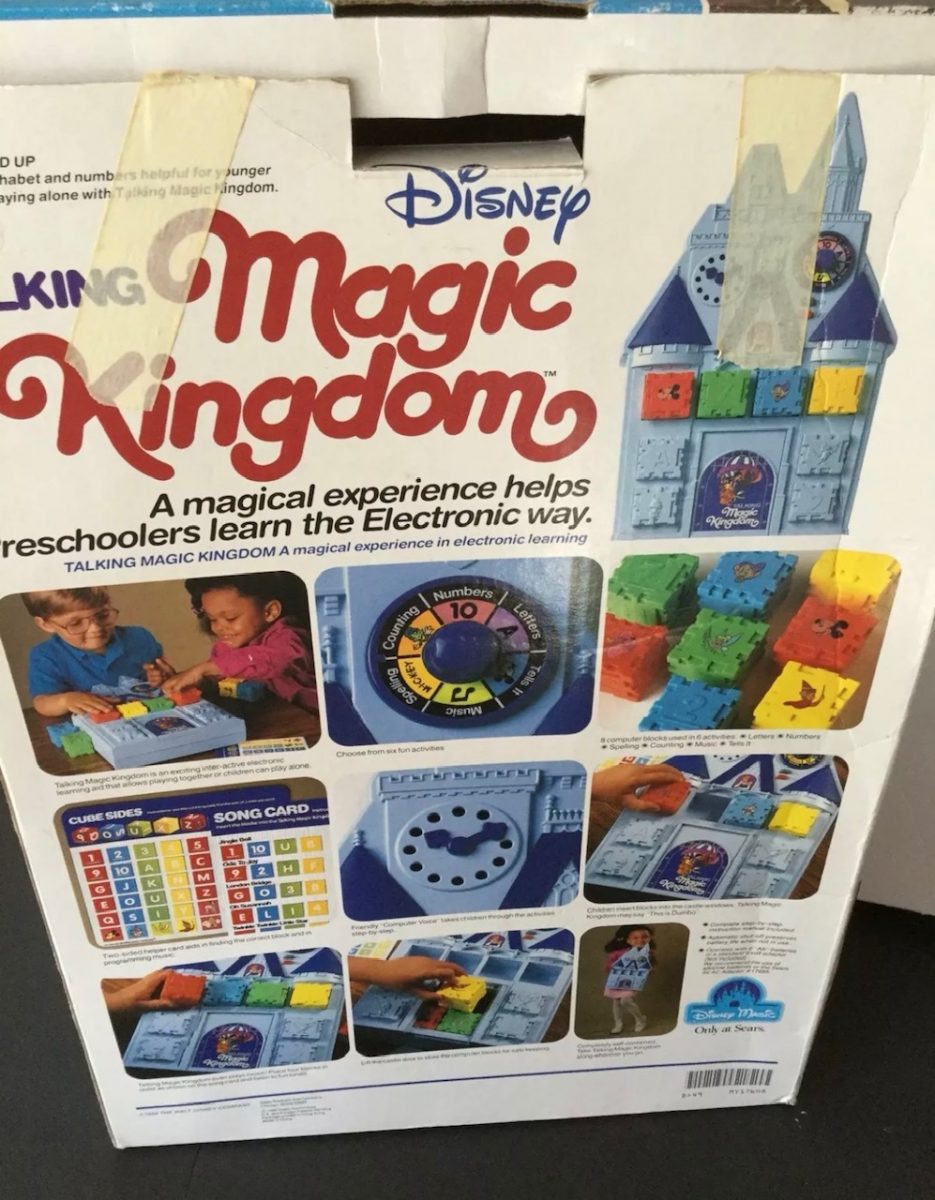 If Disney were selling this item today, here's the only thing the castle would say.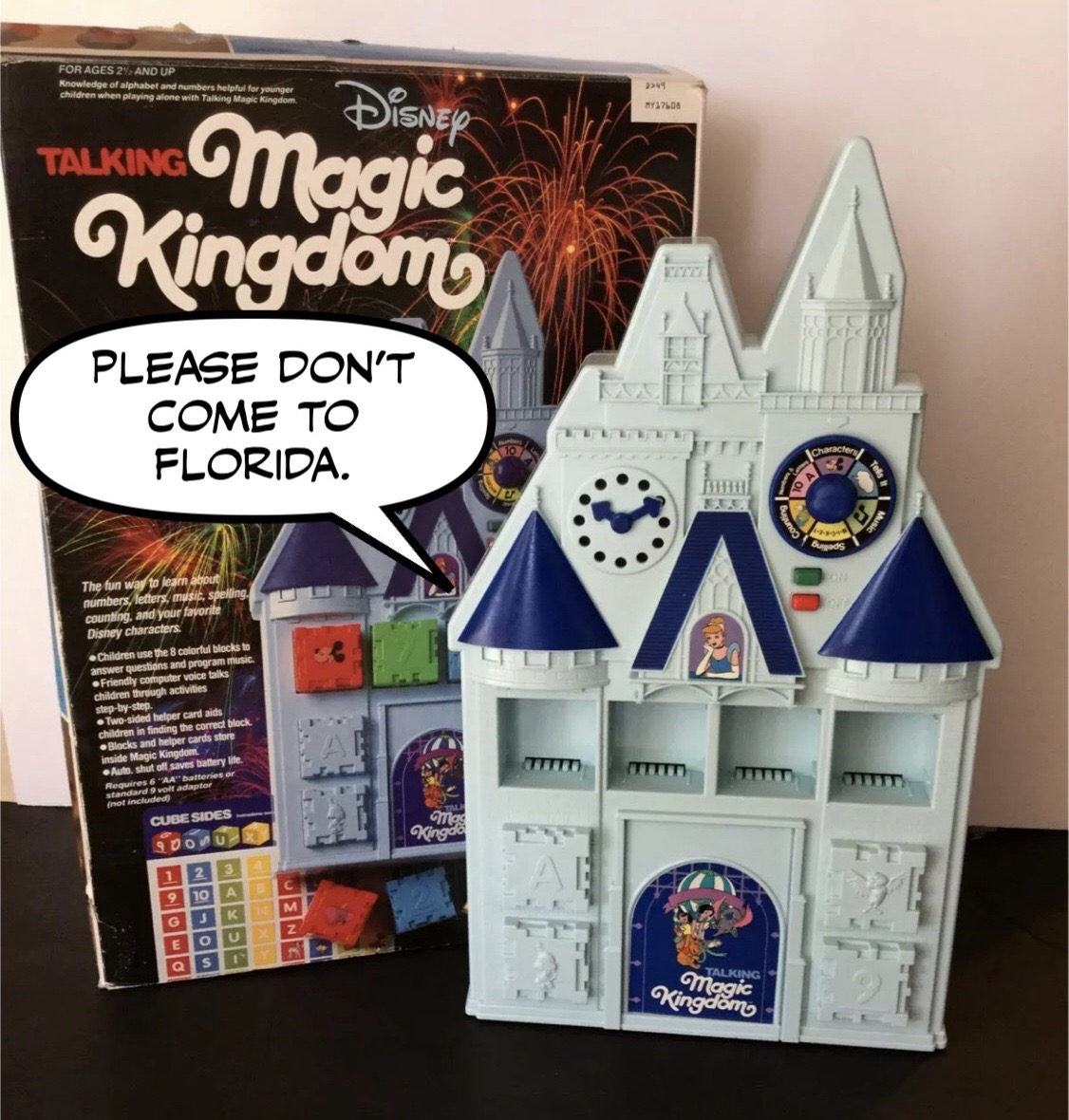 Okay, time to head to ShopDisney! We'll start off with a look at items which were destined for the Outlets. The use of Disney characters and memes is a bit odd to begin with, but can someone explain to me what this Jafar meme even means?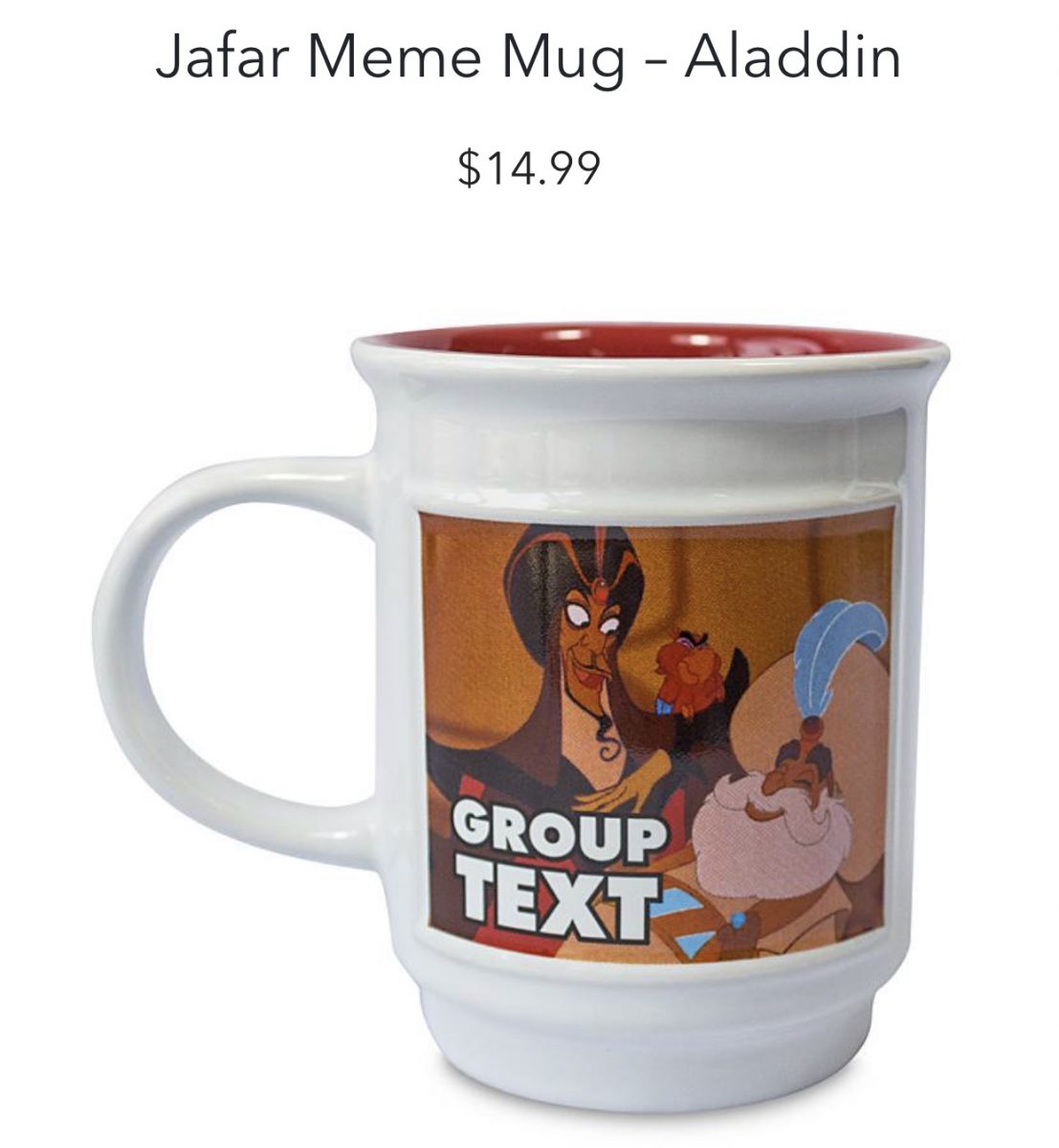 Oh, this clears it up.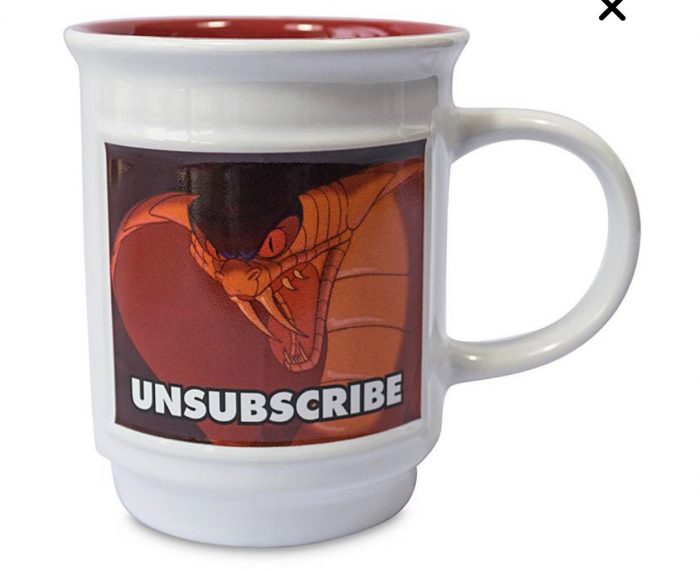 I think I figured these cups out. Disney has seen the various articles I have done creating Fake Disney Merchandise and they wanted to come up with stuff so crazy, even I couldn't top it.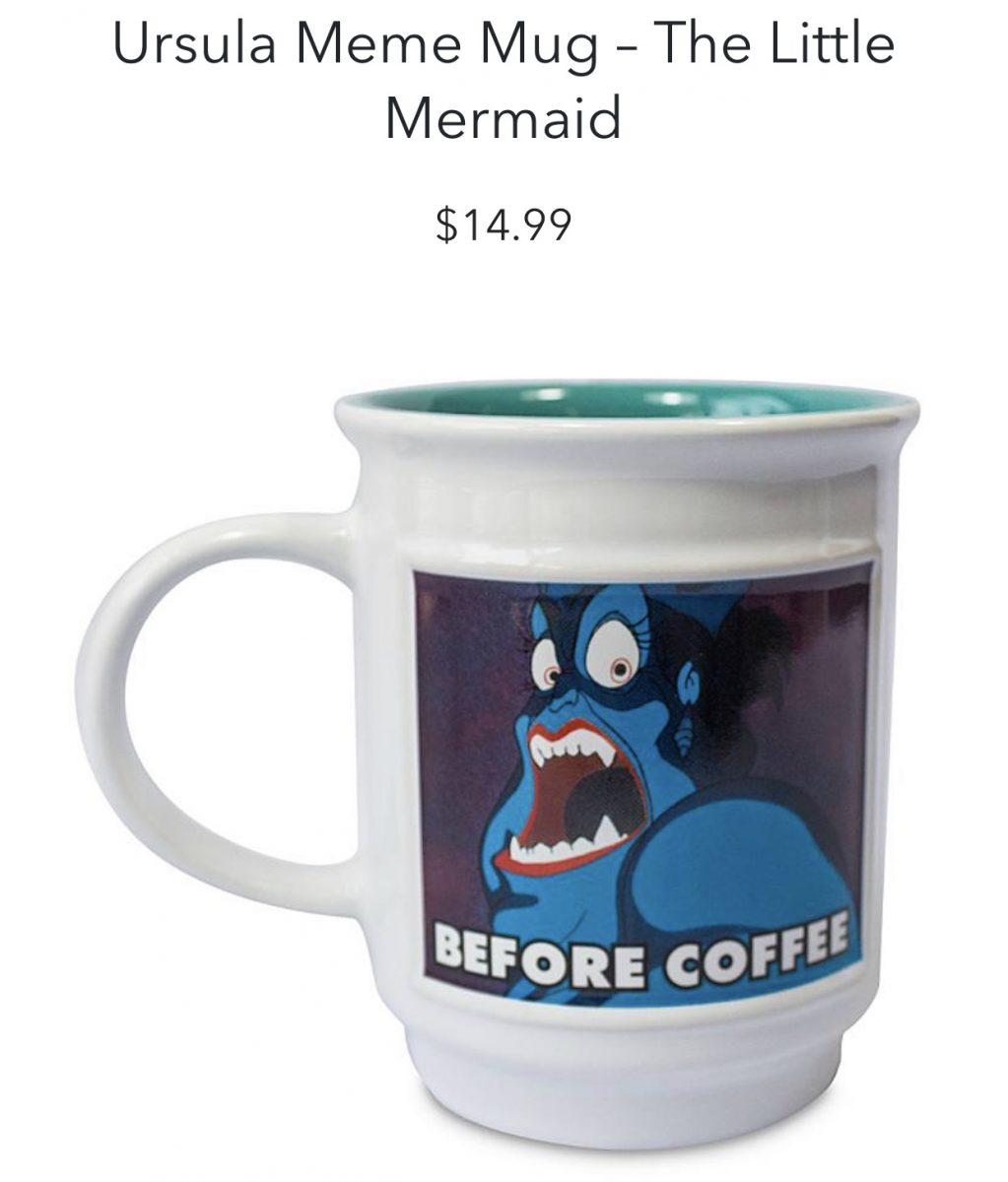 Good news, you can also wear these meme items.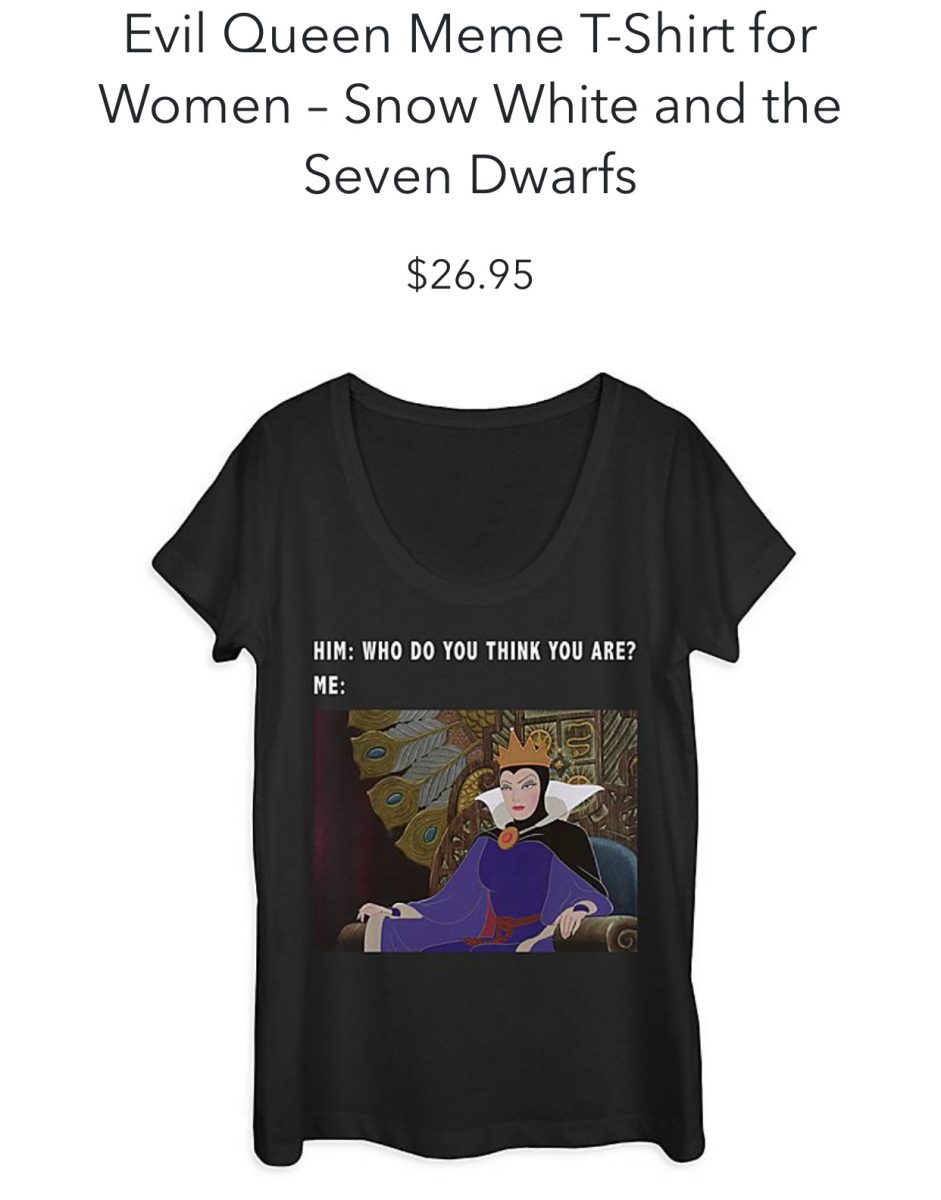 I can understand a lot of Disney collections, but one thing I never personally liked was the line of items by the artist Britto. In Palm Beach Gardens, Florida, there's an actual store dedicated to Britto artwork, so I can admit I may be alone on the island on this one. Thomas Kinkade Disney Artwork? I think it looks great. Would love to have pieces hanging in my house. This stuff? Hard pass.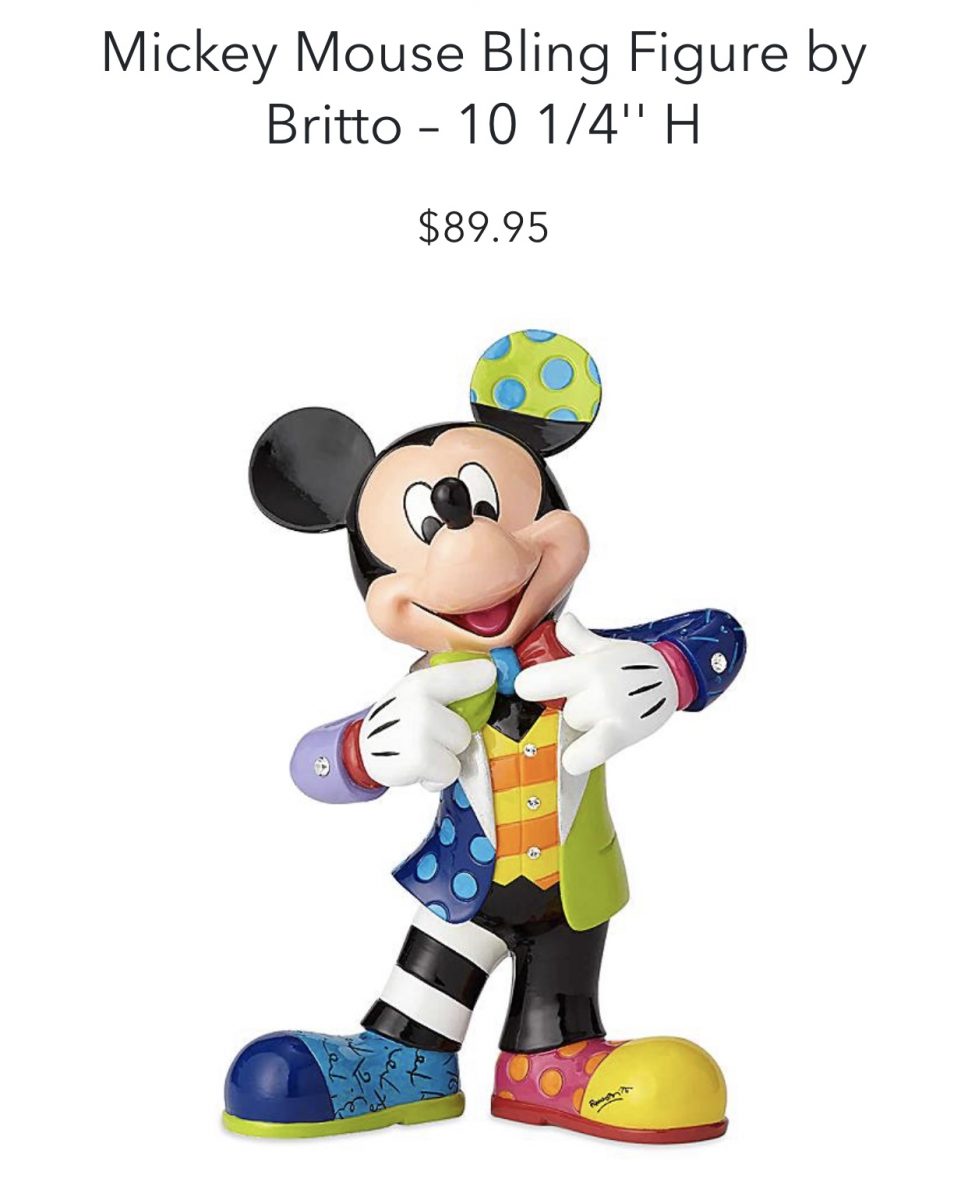 Years ago, in a SATURDAY SIX making fun of Star Wars Weekends, I tried to create some merchandise that was crazy but believable, so I went with "a Britto" Stormtrooper helmet. Who knows, it's rumored that Disney will be selling Galaxy's Edge stuff in Target, so we may actually see this helmet from Batuu sooner rather than later.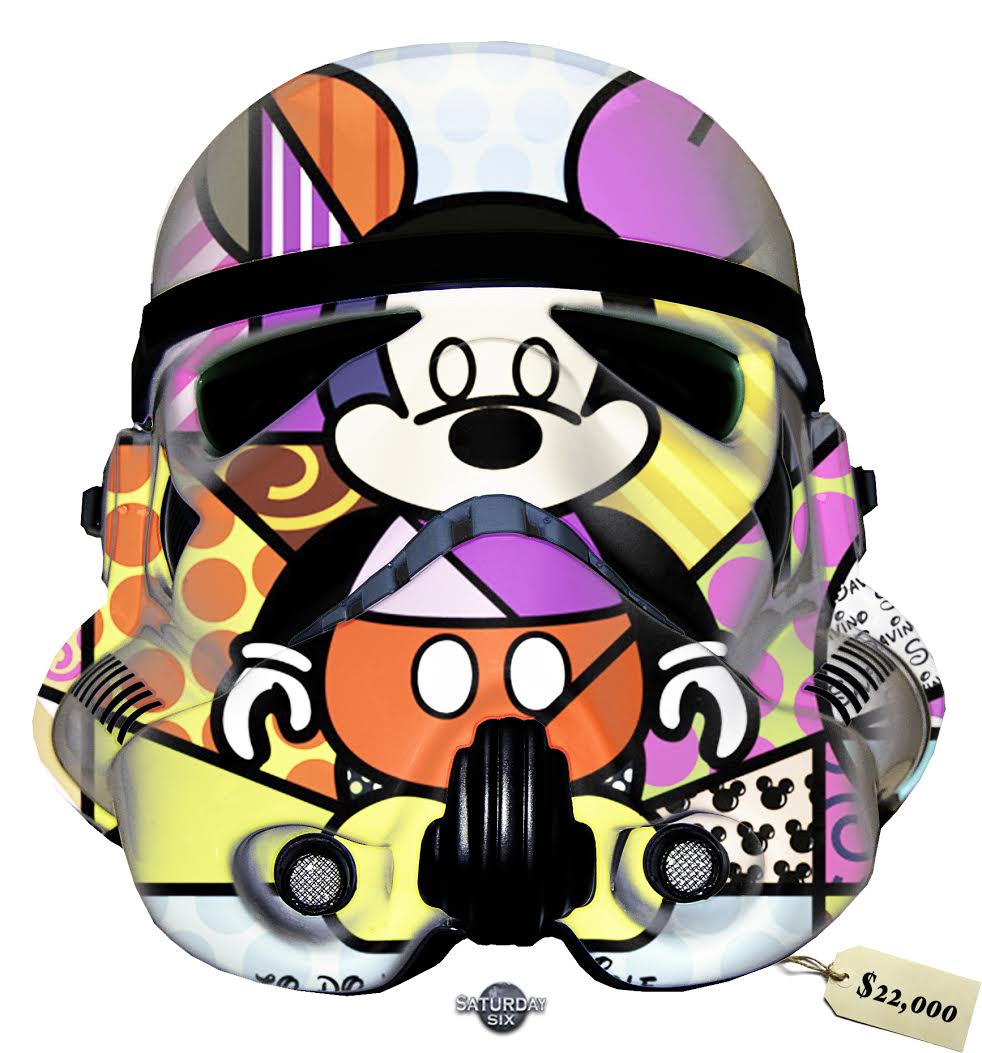 We have a lot to unpack with this next item, starting with the name.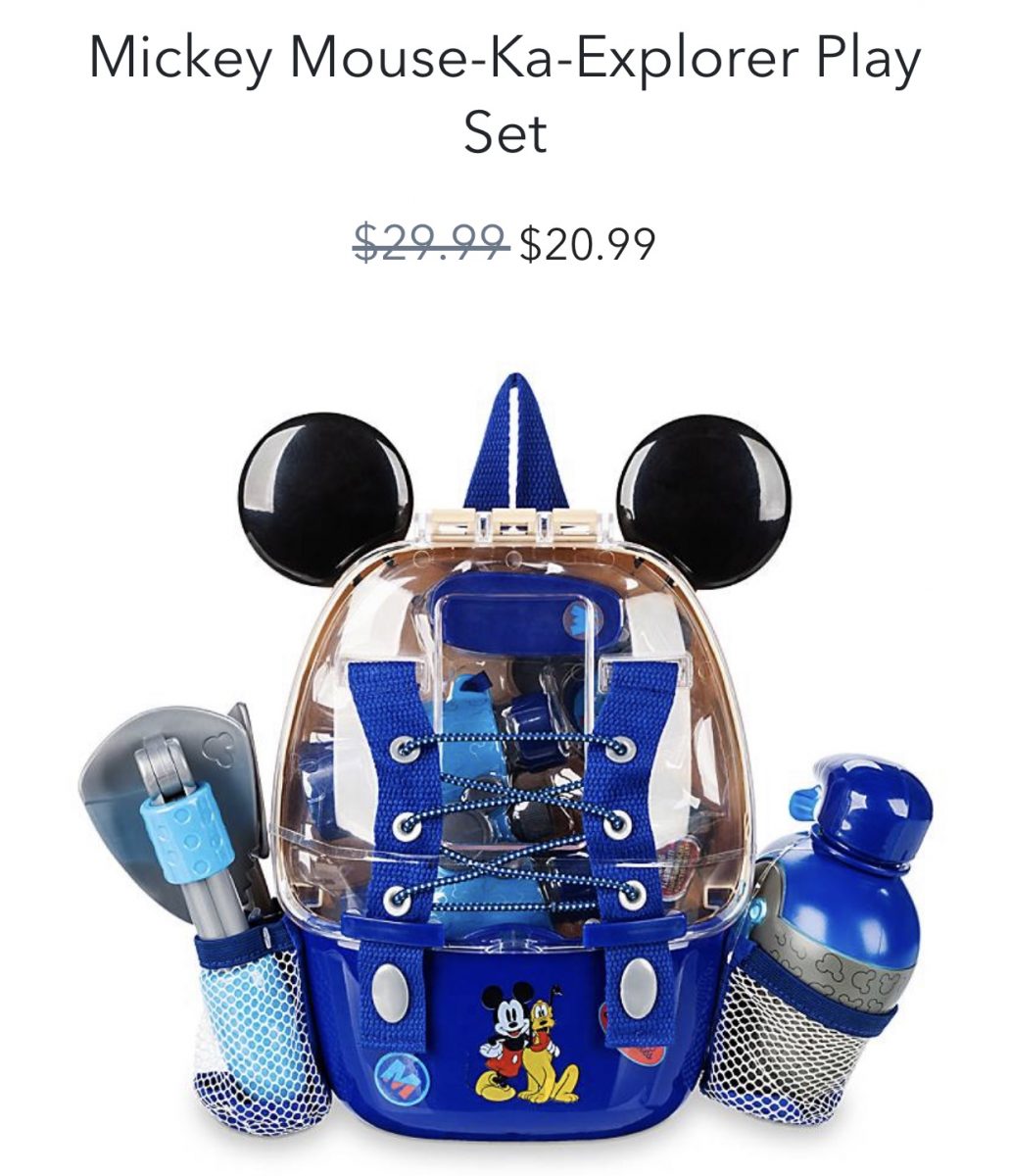 Personally, I'm not sold on the idea of any kid who would be young enough to play with this should be given a fake knife. That's just asking for trouble. Call me old fashioned on that one.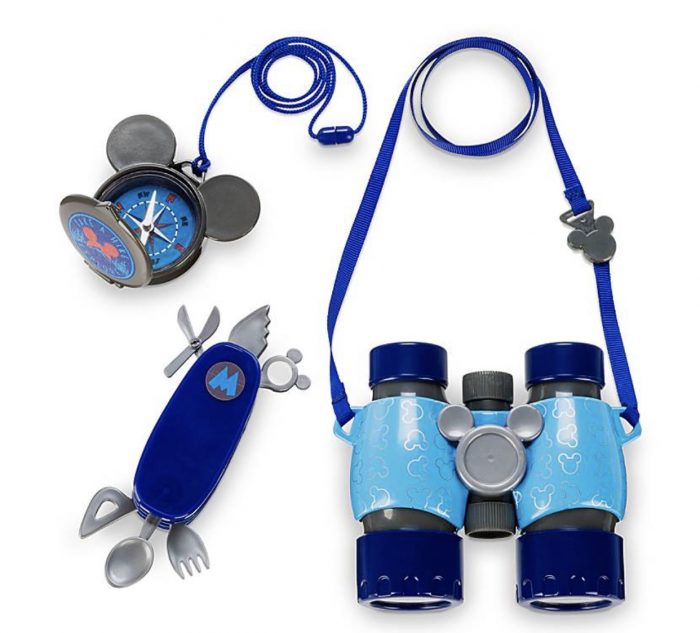 I do like that it comes with a "Mickey symbol" that you can flash on the wall.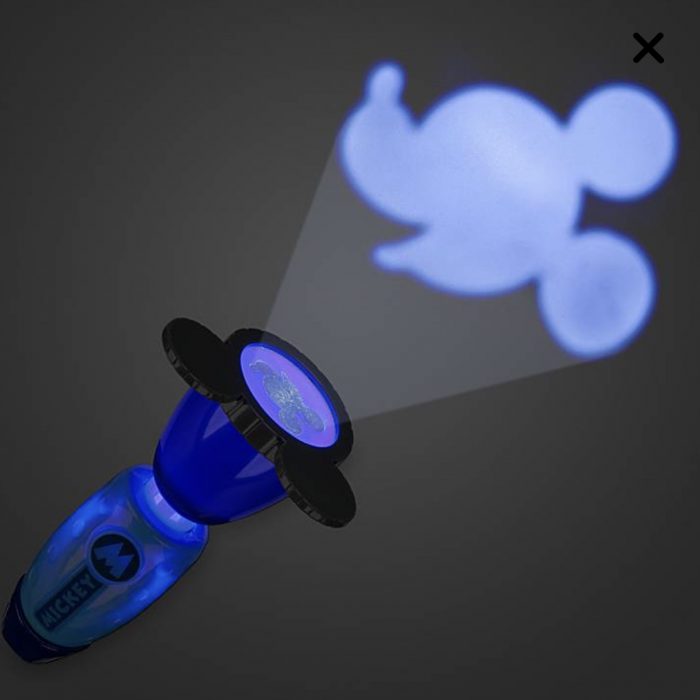 Reminds me of the SATURDAY SIX symbol that the parks display anytime there is a new Voodoo Doughnut, pressed penny, or disgusting food item released.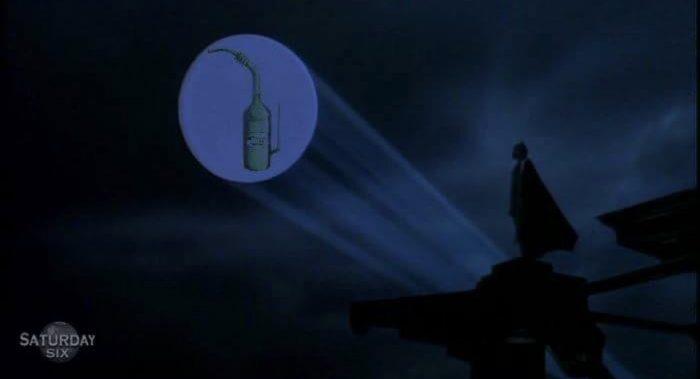 If this Buzz Lighyear super soaker was at the Outlets in Orlando, I would buy several for the kiddos. This is a great item and looks cool.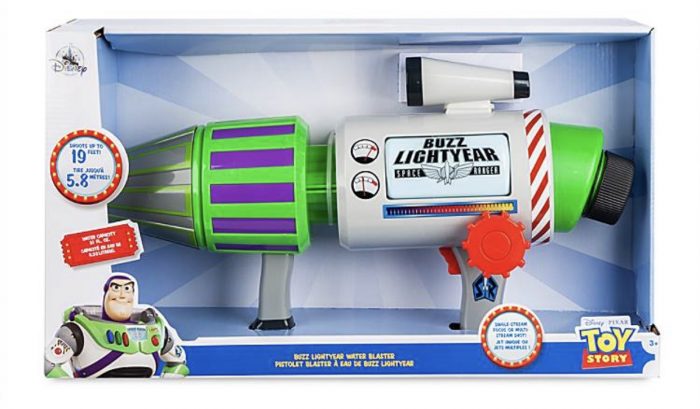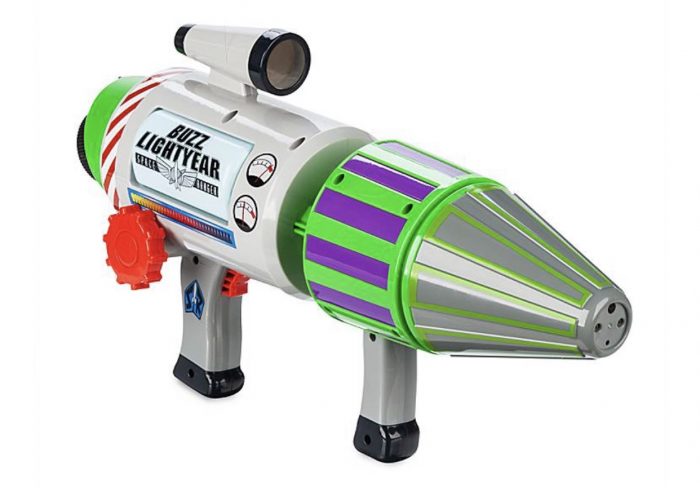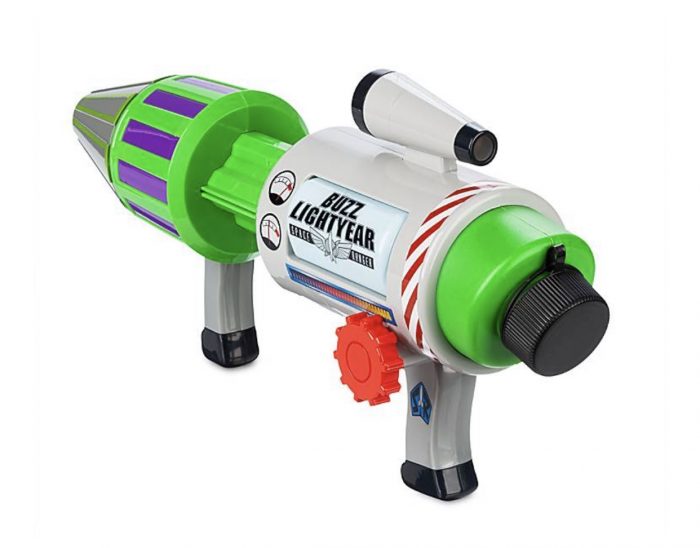 It's July 4th weekend, so time for everyone to get their grill on!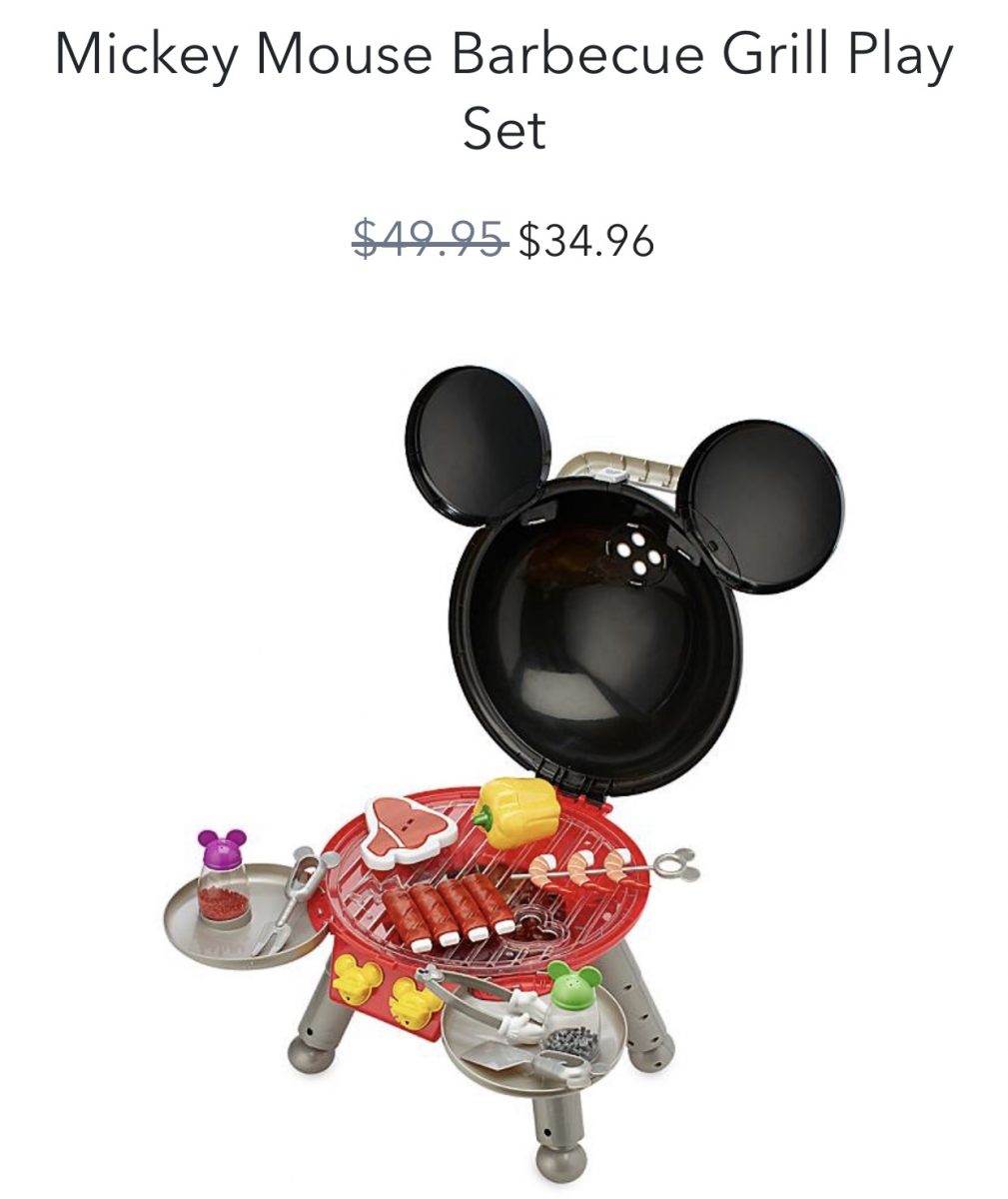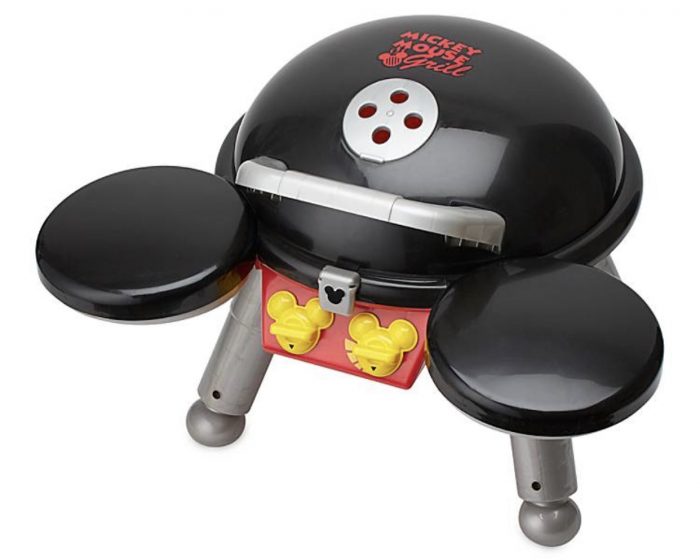 Now, I do like the outside of this lunch box featuring The Mandalorian.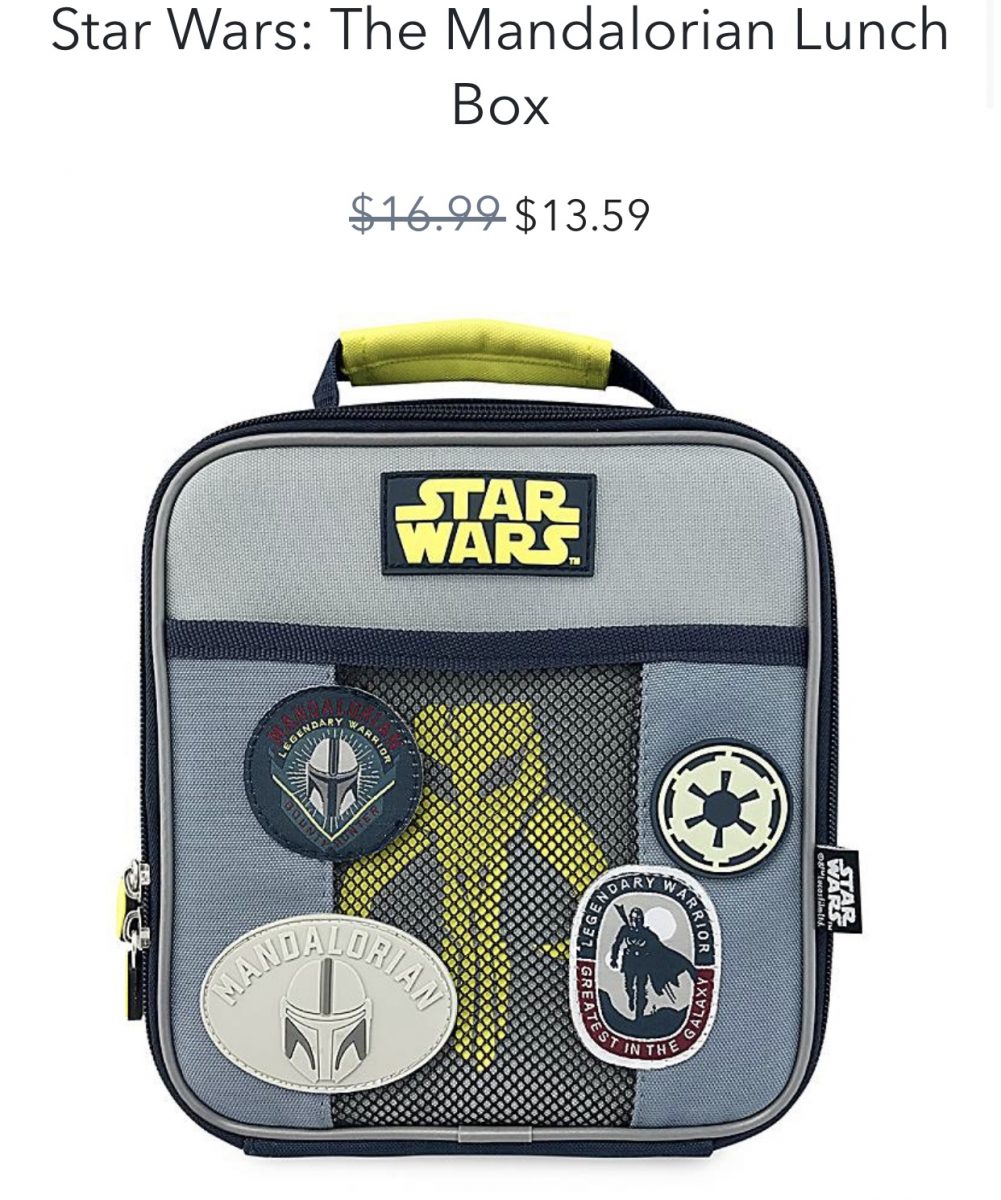 As a kid, I would have loved this backpack as well.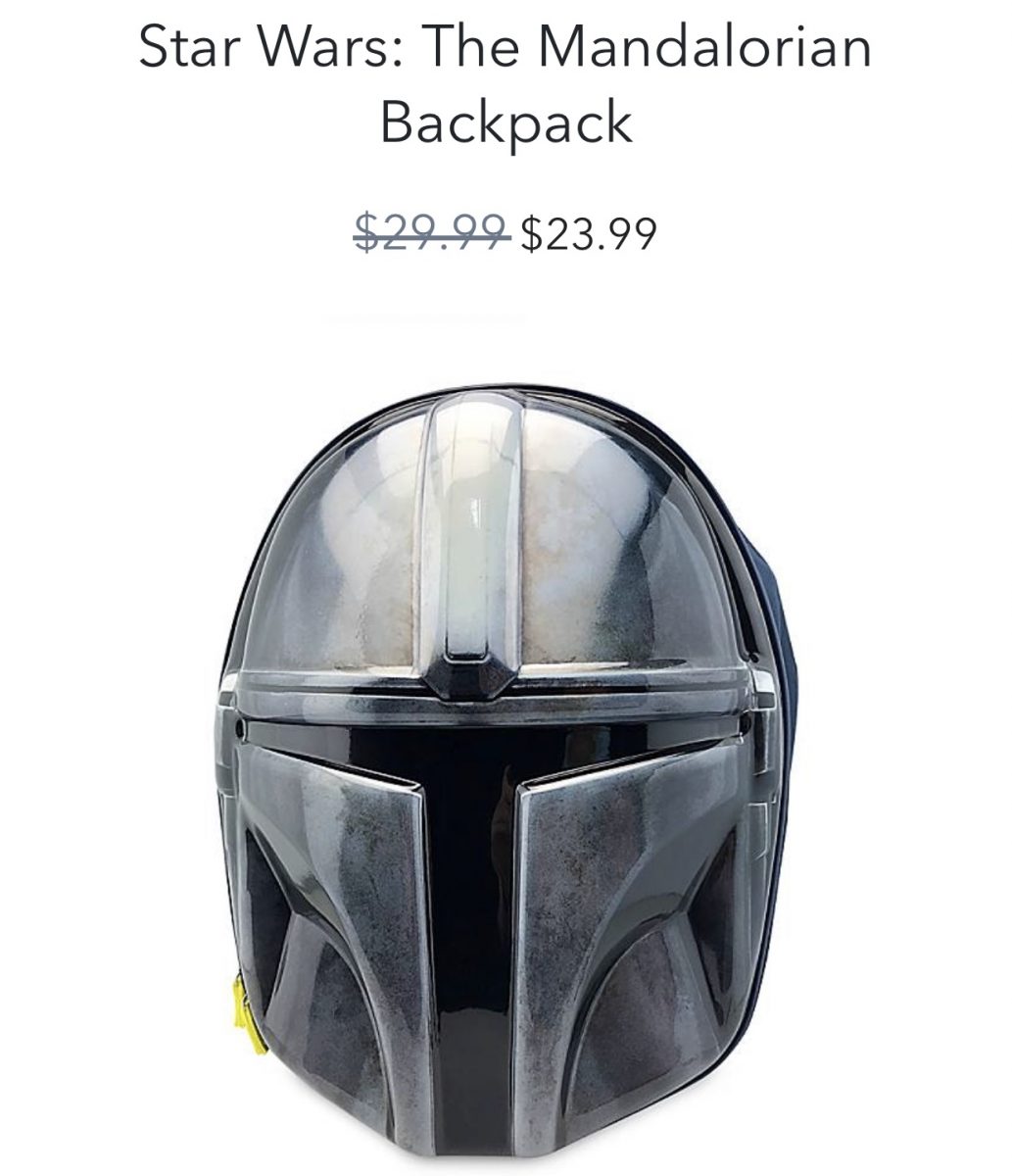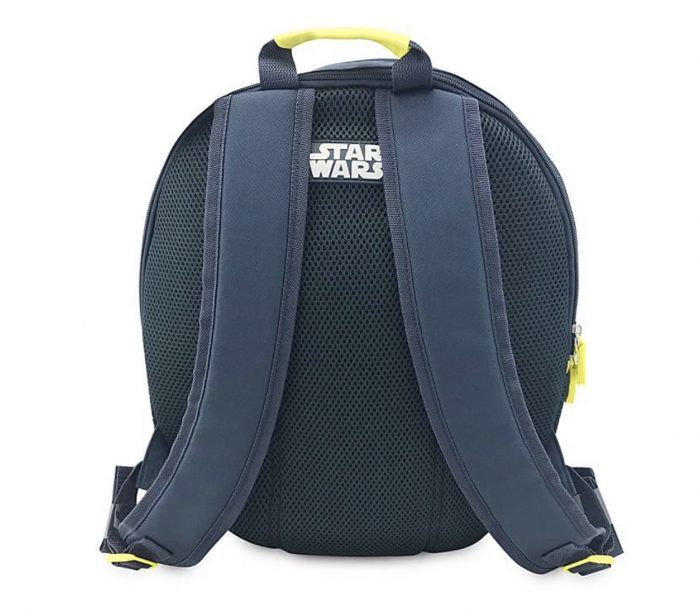 This INSANE Donald Duck plush makes me miss the Outlet Stores because we'd see this type of crap all the time. It's also one of those items I would do anything to be in the pitch meeting for, just to hear how they sold it.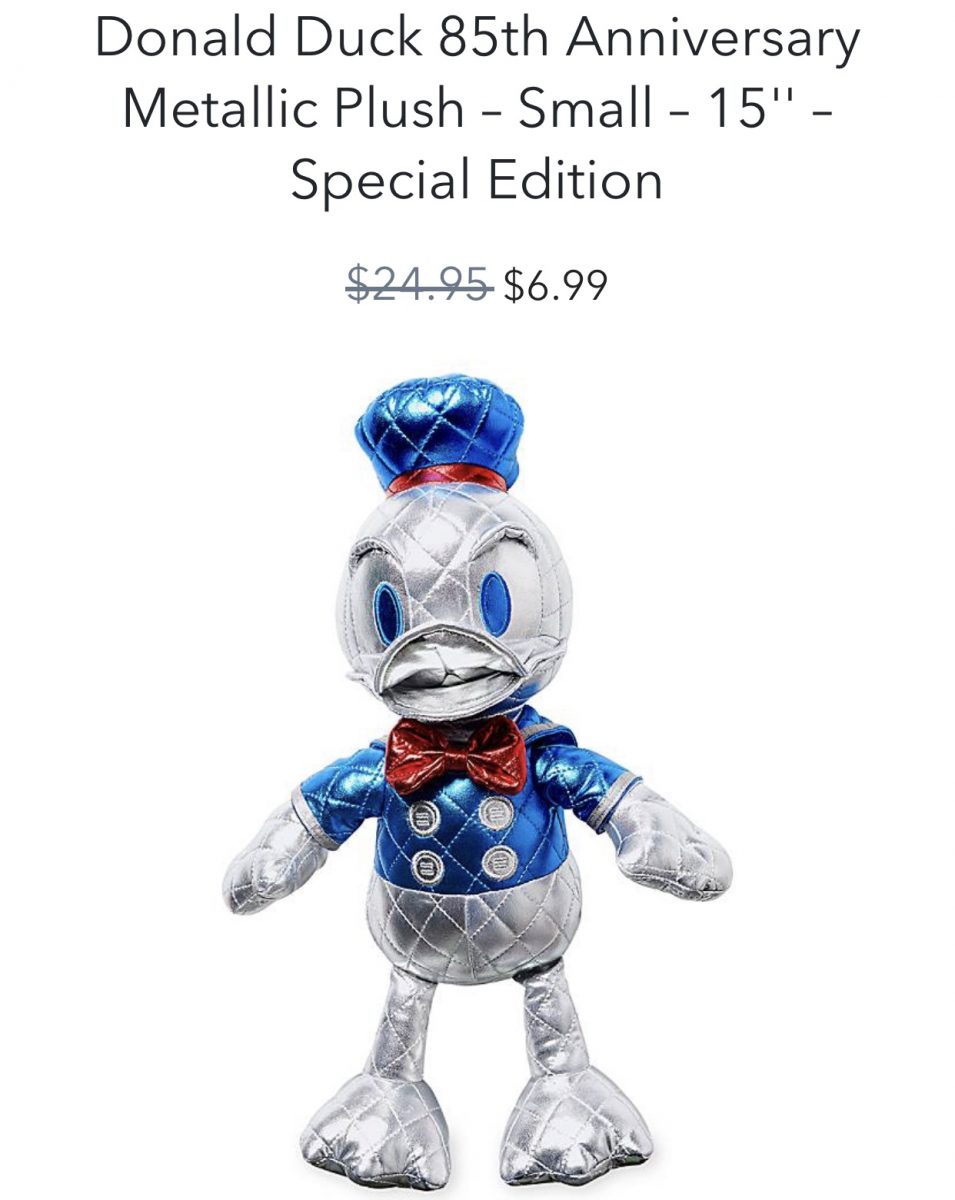 Minnie Mouse has had an interesting year of merchandise.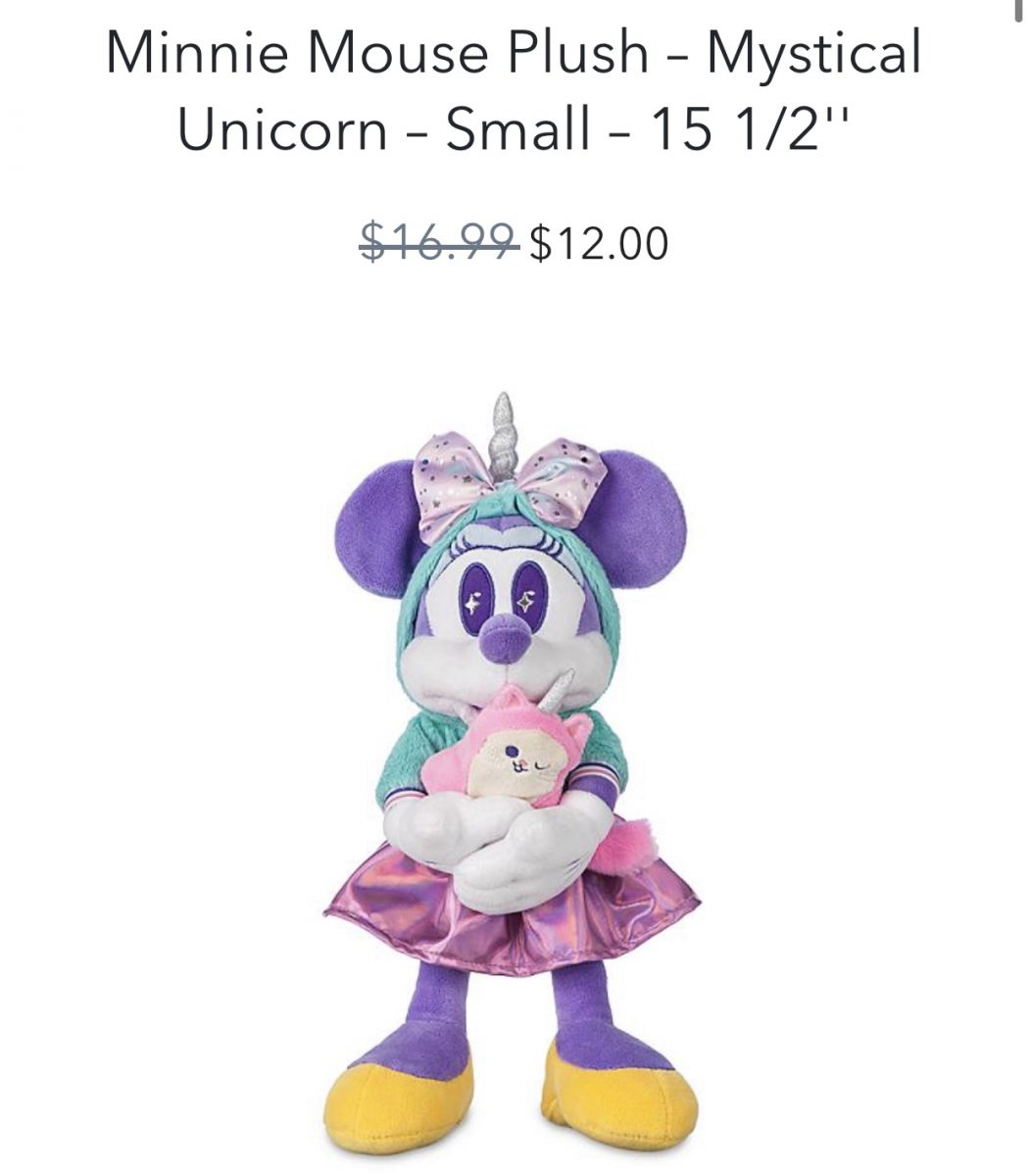 Back when the Disney Outlets were open, we saw a lot of the Redd plush go on clearance. This was surprising because you would think it would become a collector's items years from now when people look back and go "remember when Disney changed Pirates of the Caribbean?" Well, the Redd Funko POP! figures also got a heavy discount.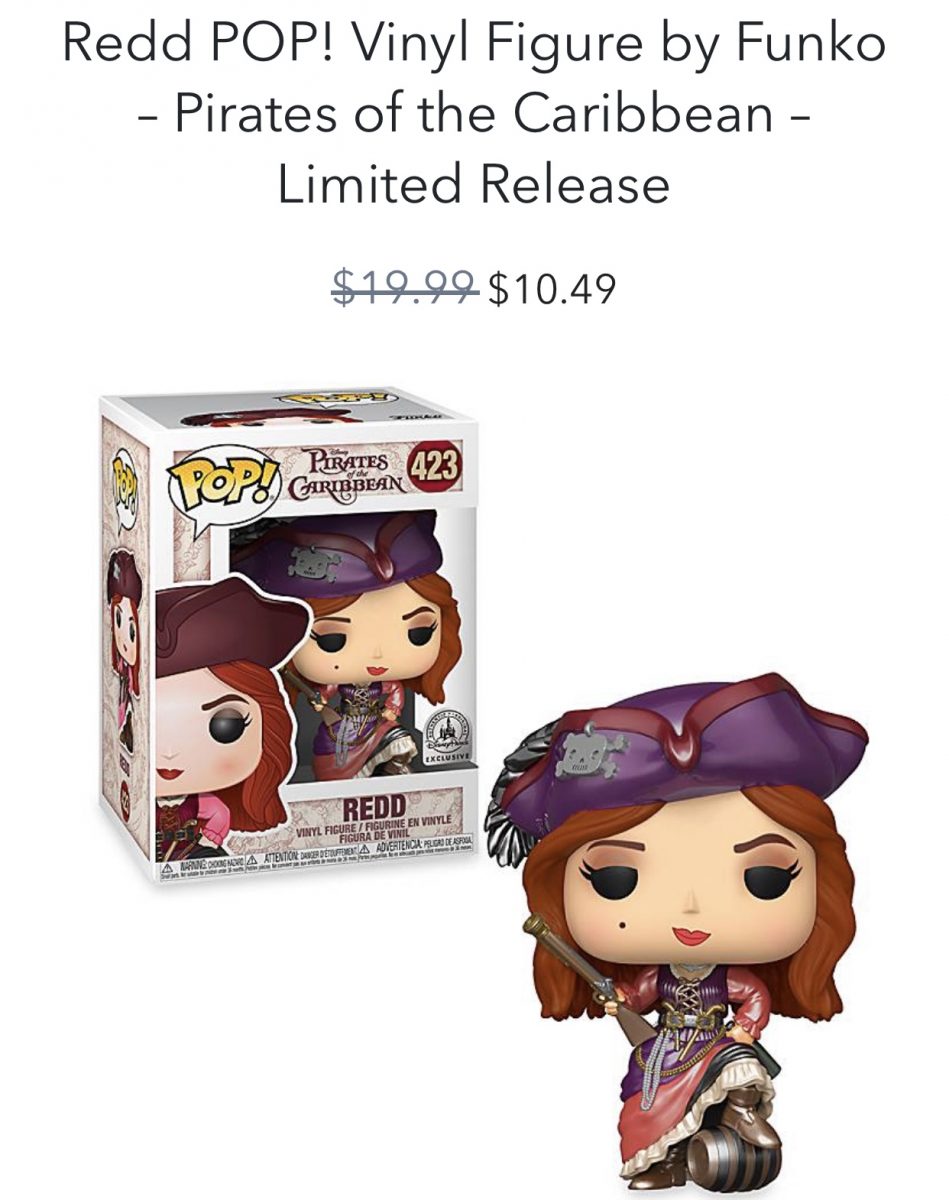 One thing I have noticed is that all the "park exclusive" Funko POP! items get the huge line of eBay pirates when released, but it seems that every single one of them has ended up being heavily discounted not that long after. It's like there is a certain percentage of hard core Disney fans that GOTTA HAVE IT NOW, paying a premium price, not realizing if they wait just a little bit longer they can get the item at a STEEP discount.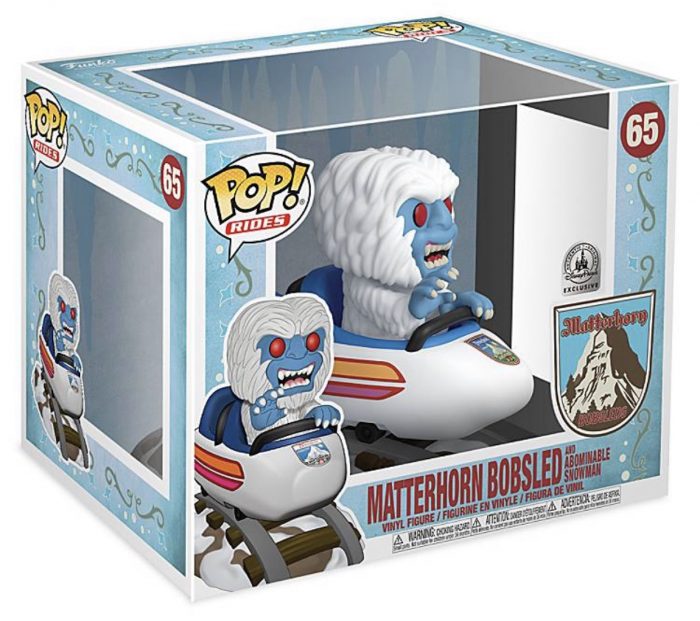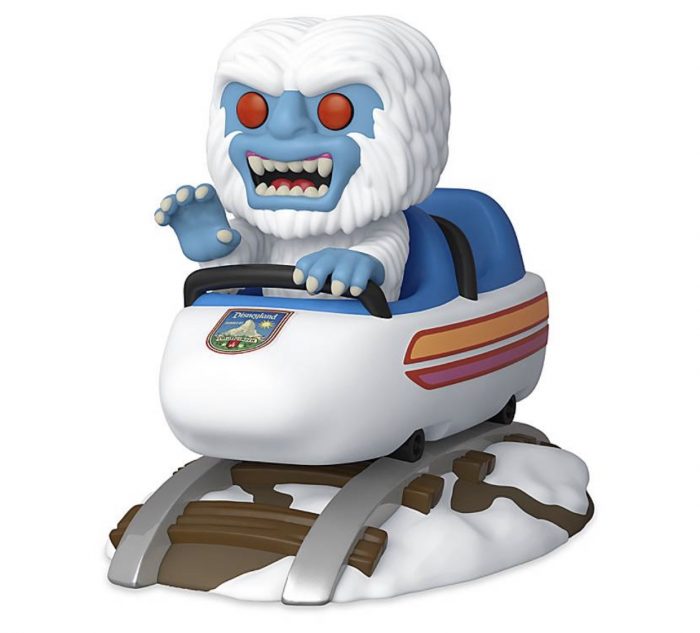 No Disney property has received more cool items over the past few years than Haunted Mansion, and all of them have gone to the Outlets. It's like Disney thinks there's a million Haunted Mansion collectors and meanwhile there is 999. The amount of plush alone is just mind boggling. There is a plush doll of the caretaker and his dog, and yet finding merchandise for the Country Bears is almost impossible.
When these Haunted Mansion jars were released last year, they were destined to go to the Outlets. I mean c'mon, almost $60 a pop! However, if you are a Haunted Mansion fan, these are fantastic.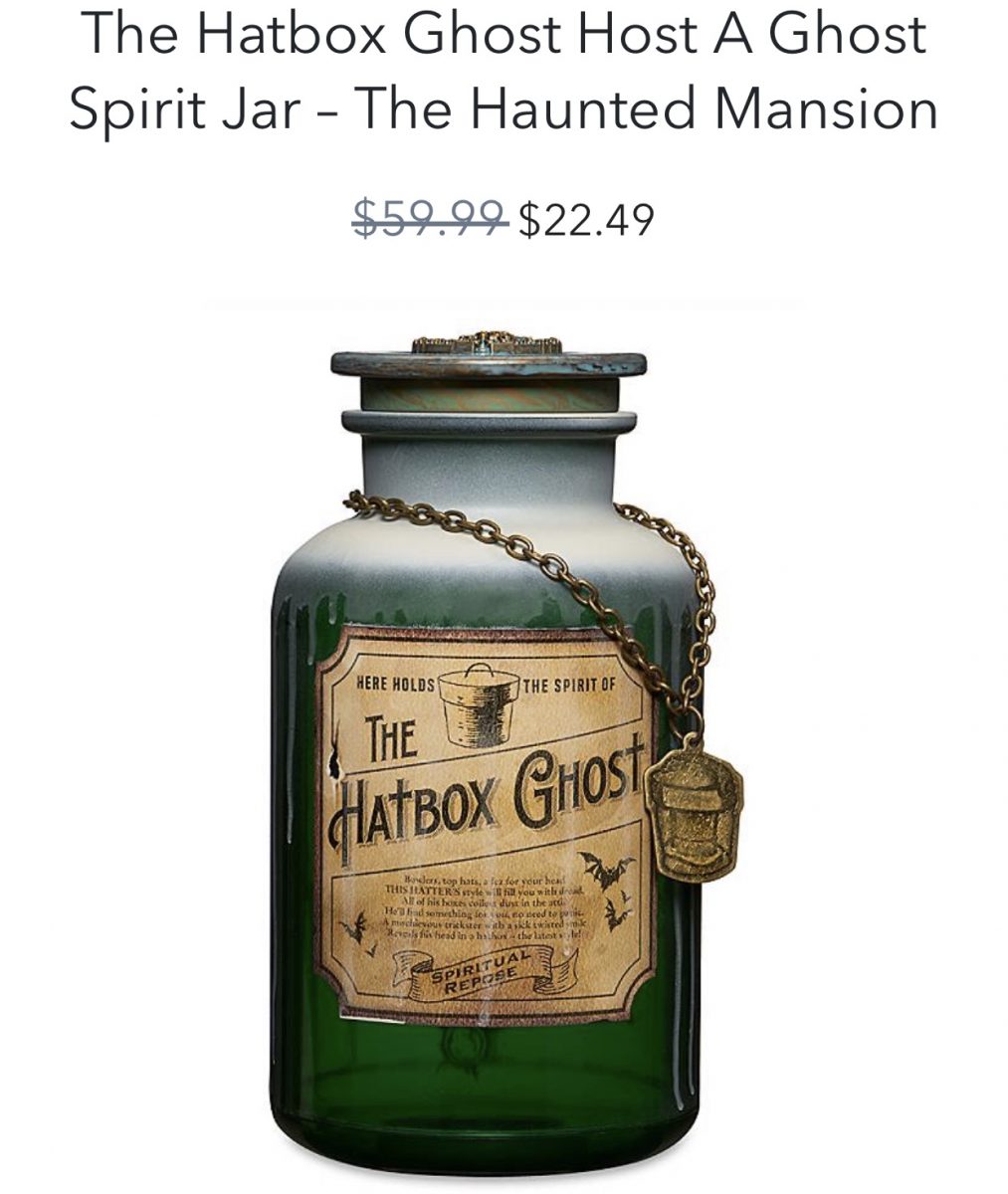 How incredible is this packaging?!!!!!!!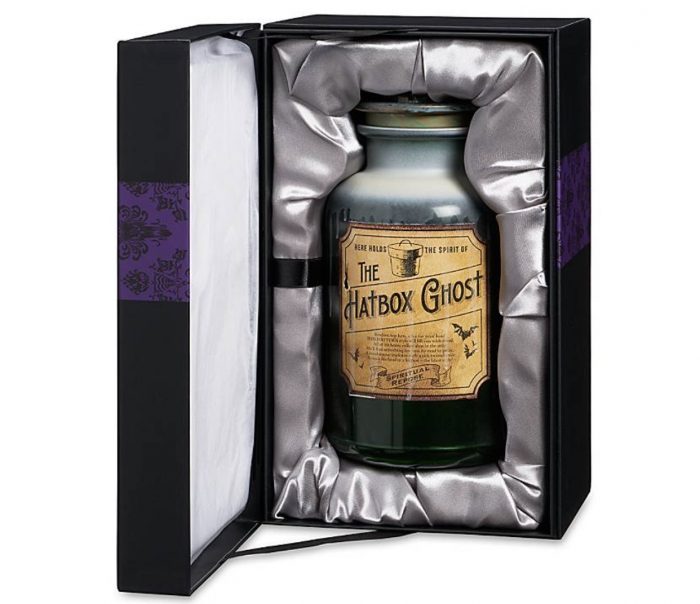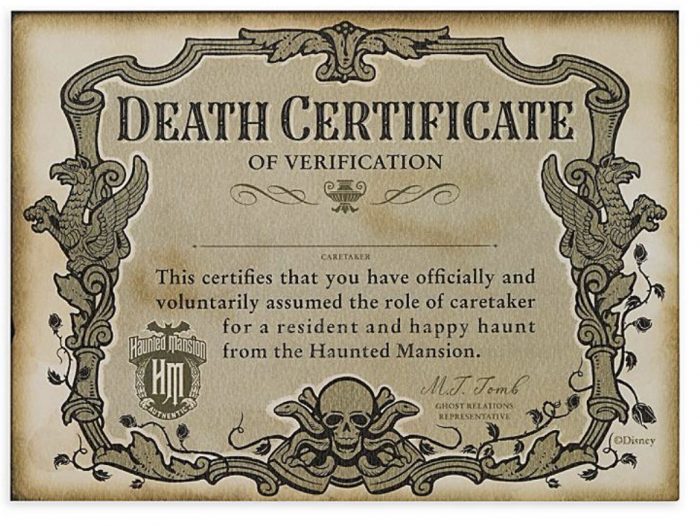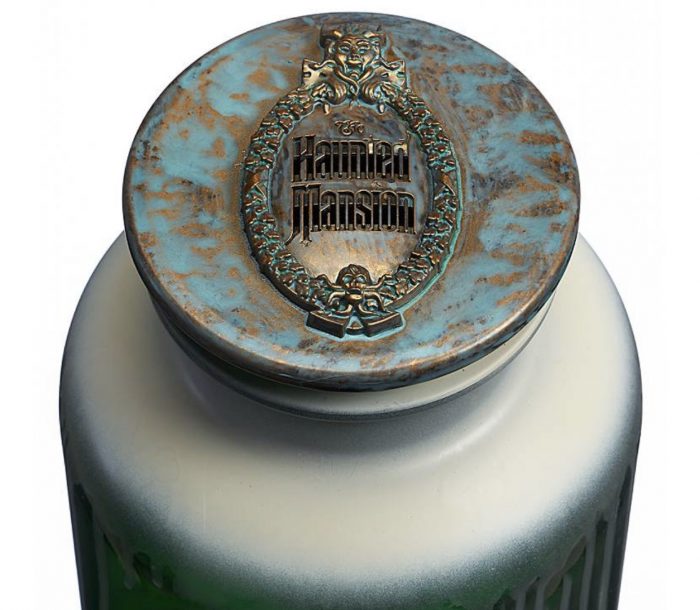 There were jars made for the Hatbox Ghost, Sarah "Sally" Slater, Gus, Ezra Beane, Prof. Phineas Plum, Amicus Arcane, Constance Hatchaway, Capt. Culpepper Clyne, and Victor Geist (who was a passholder exclusive). CAN  YOU IMAGINE? They all lit up like a "spirit" was inside.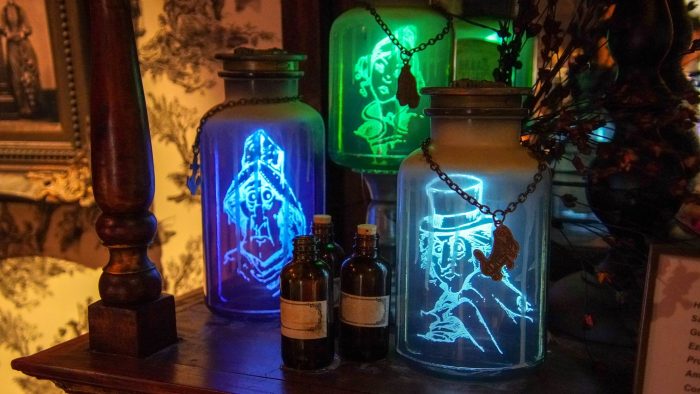 I would actually want to see this Minnie Mouse satin robe being made for Mickey Mouse instead, so that a male Disney fan can give off a super creepy Hugh Heffner vibe.
Man, we're gonna see a lot of "Park Hopper" stuff go to the Outlets real quick now that you can't park hop.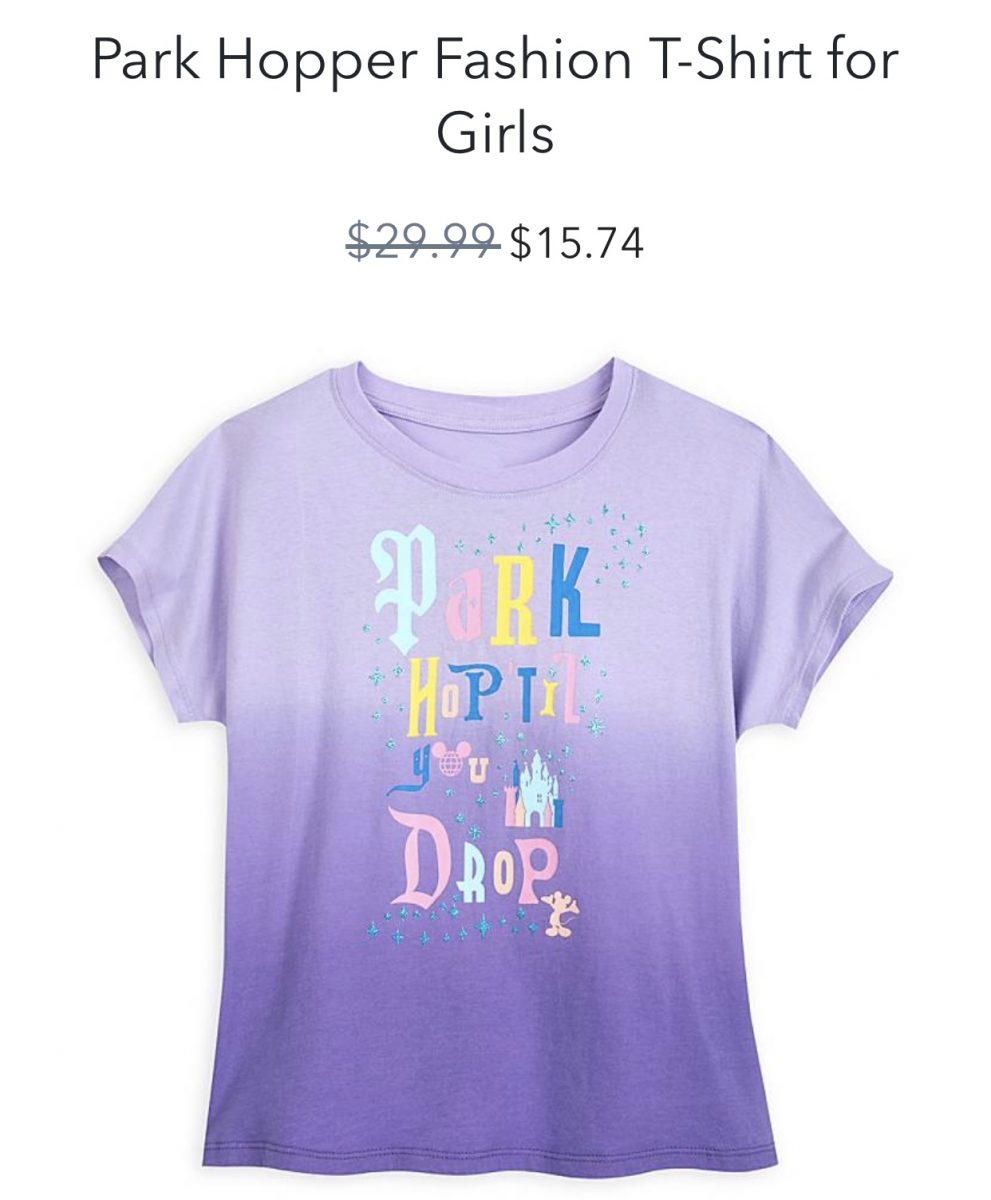 Forget adults, why would ANY KID want a Walt Disney Pictures logo shirt? This makes my NBA Experience hat look like a good idea.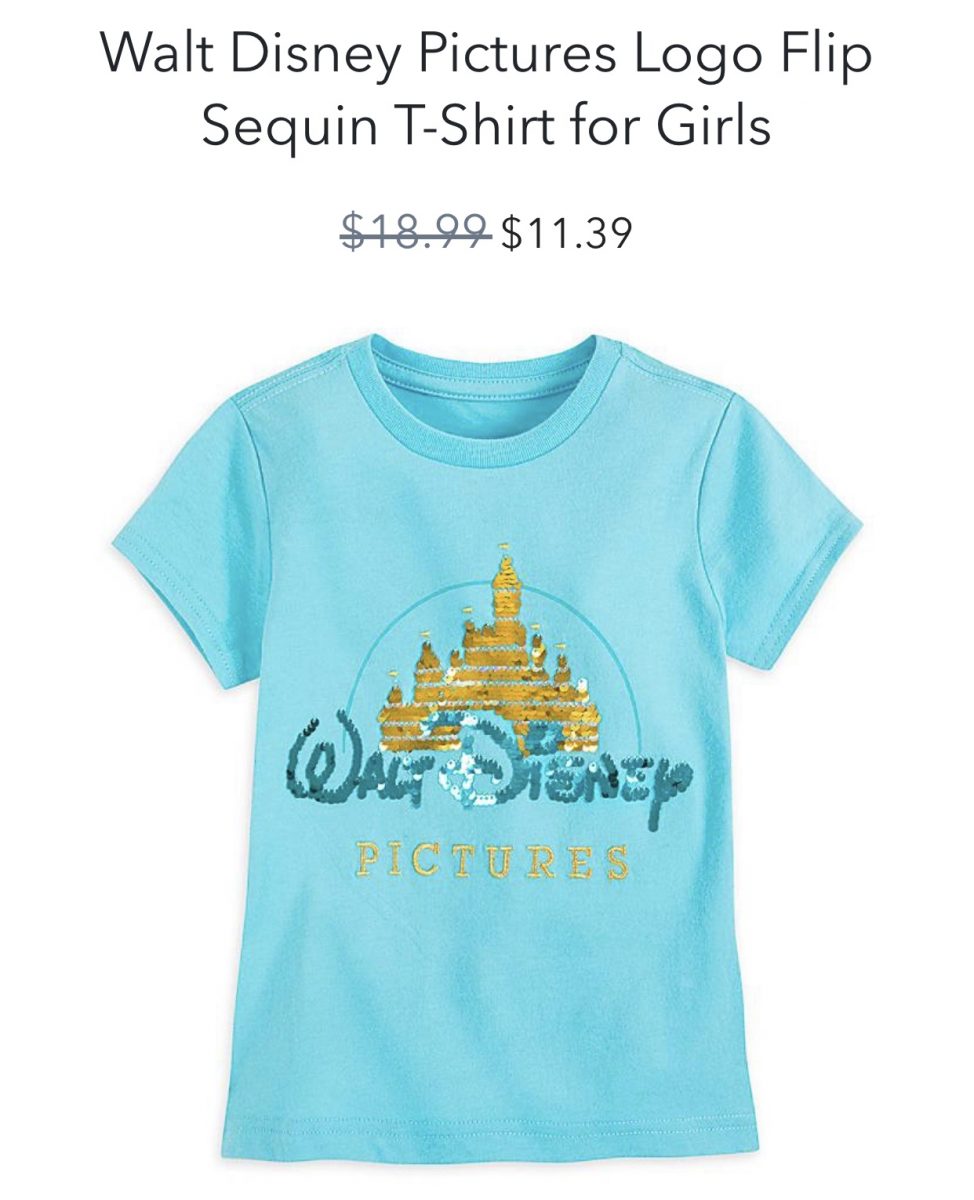 Okay, now this shirt is actually good.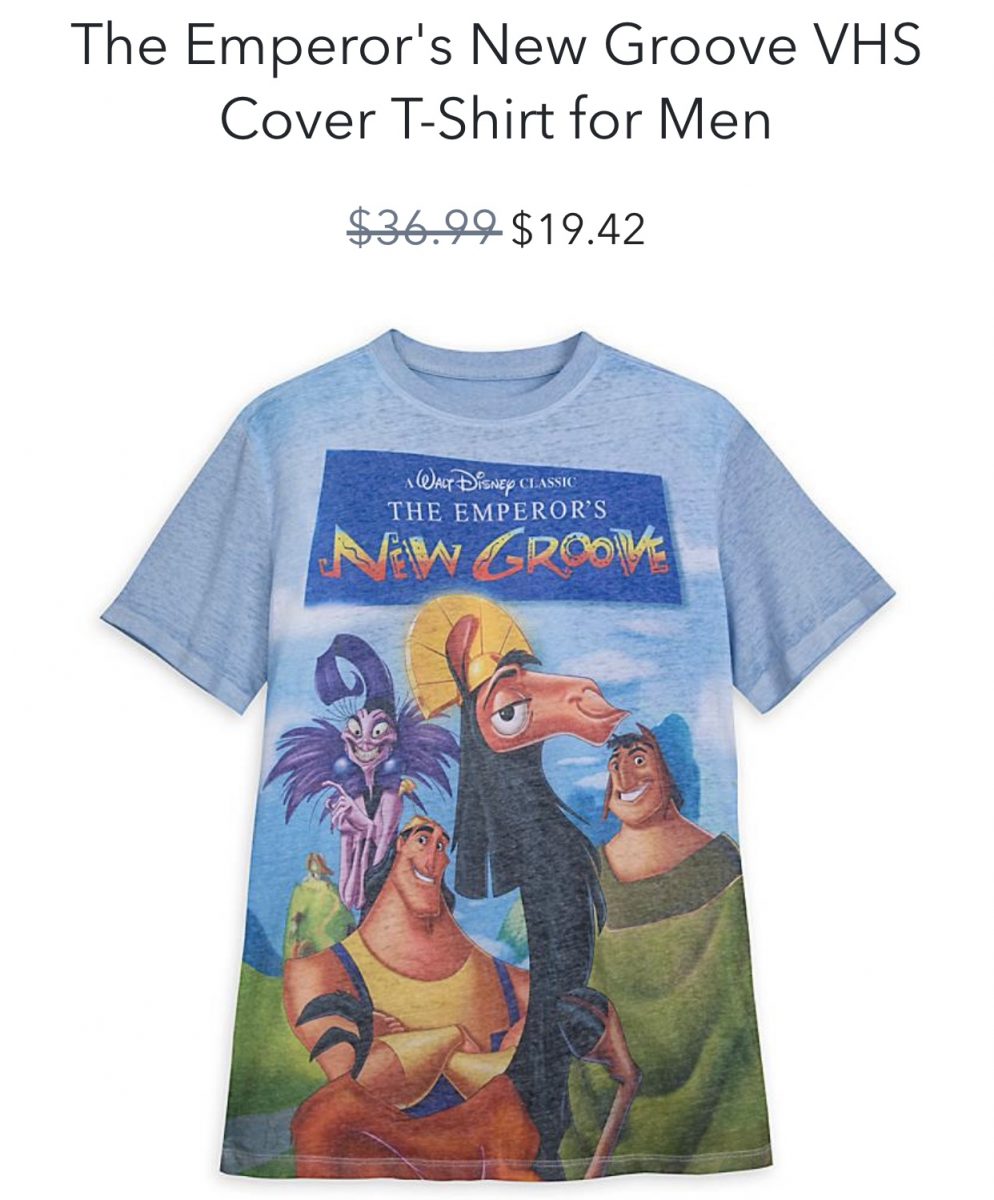 I do like on ShopDisney they will show a "preview" of the shirt and it will just be something like this.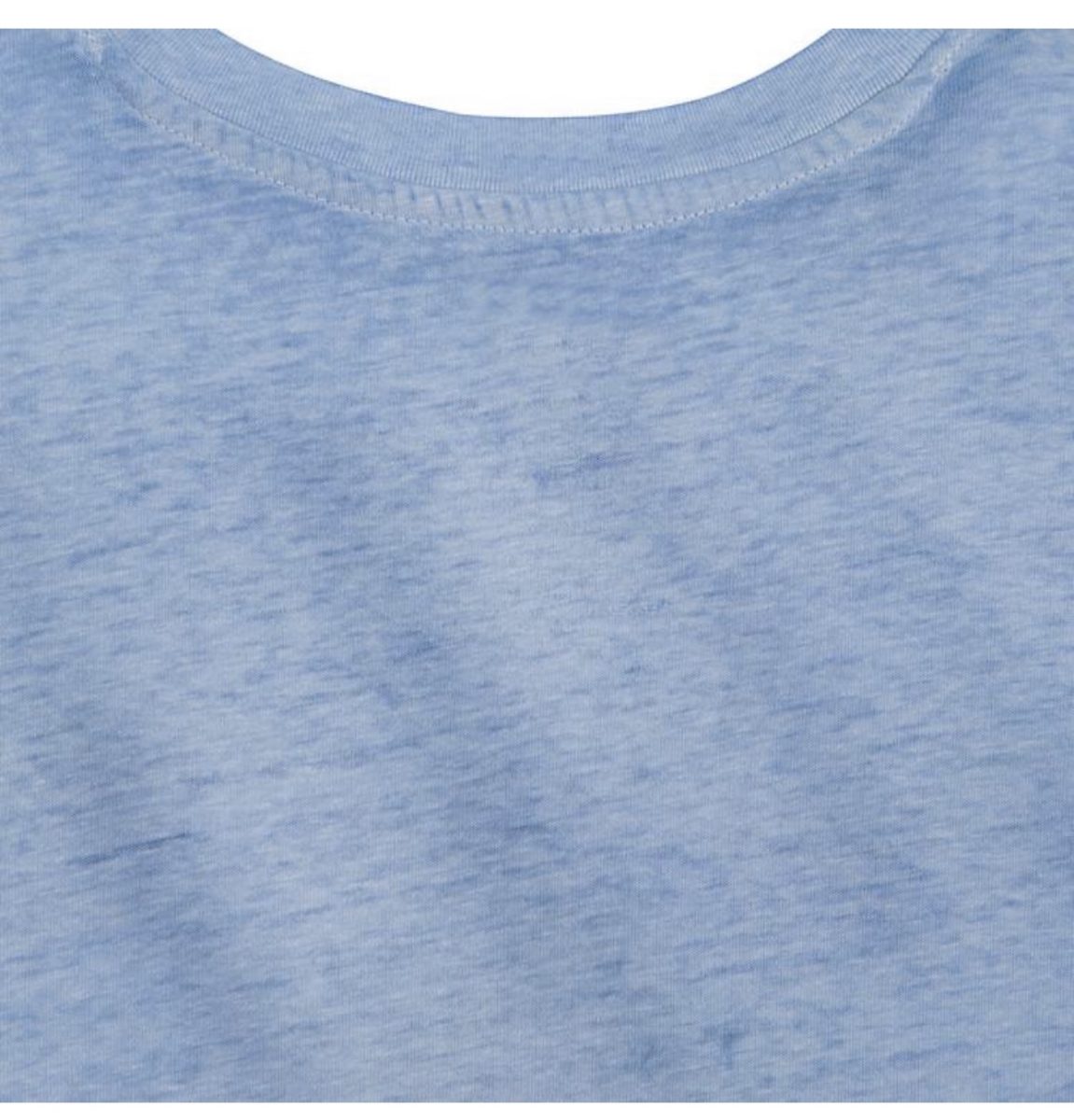 Sometimes, I don't even have the strength.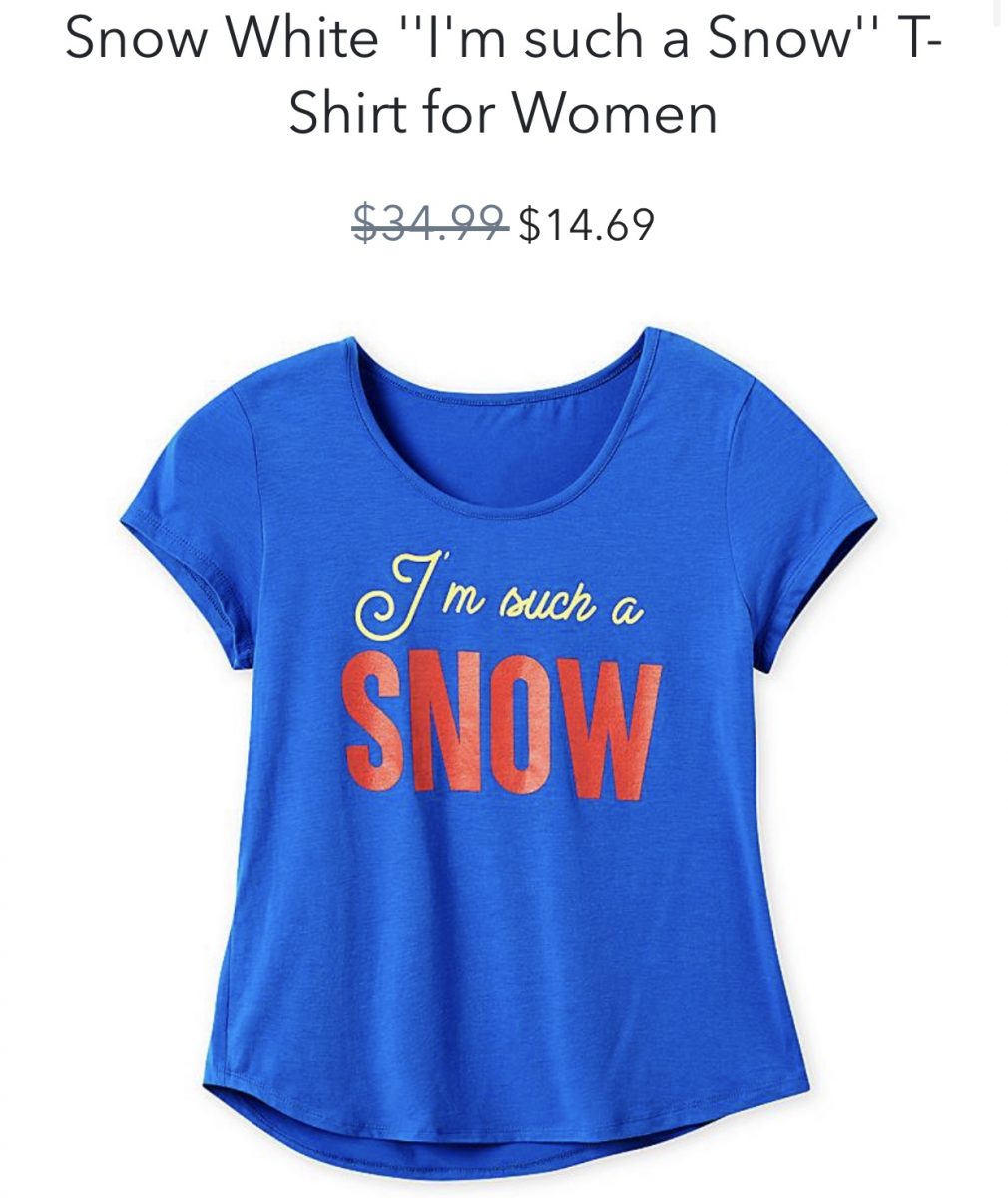 I always recommend to people they check out the back of any Disney t-shirt. Normally it can make a good shirt unwearable, but I actually like the back of this one.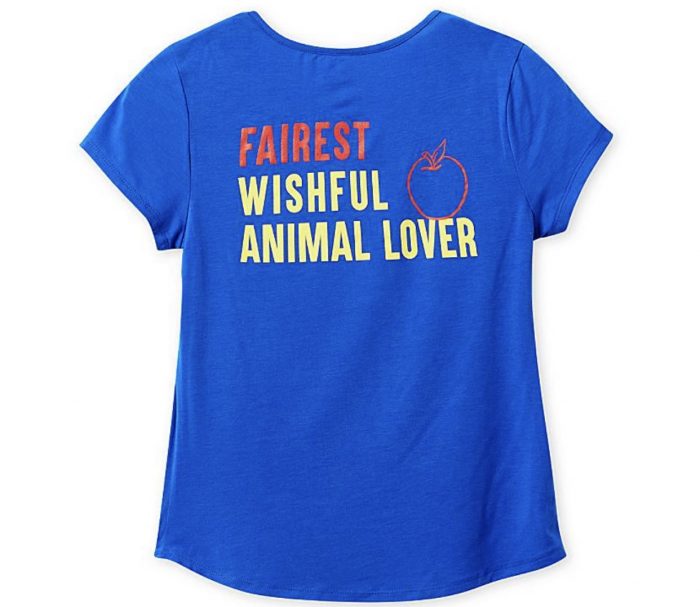 Keep in mind the shirt below is for kids 6-10 years old.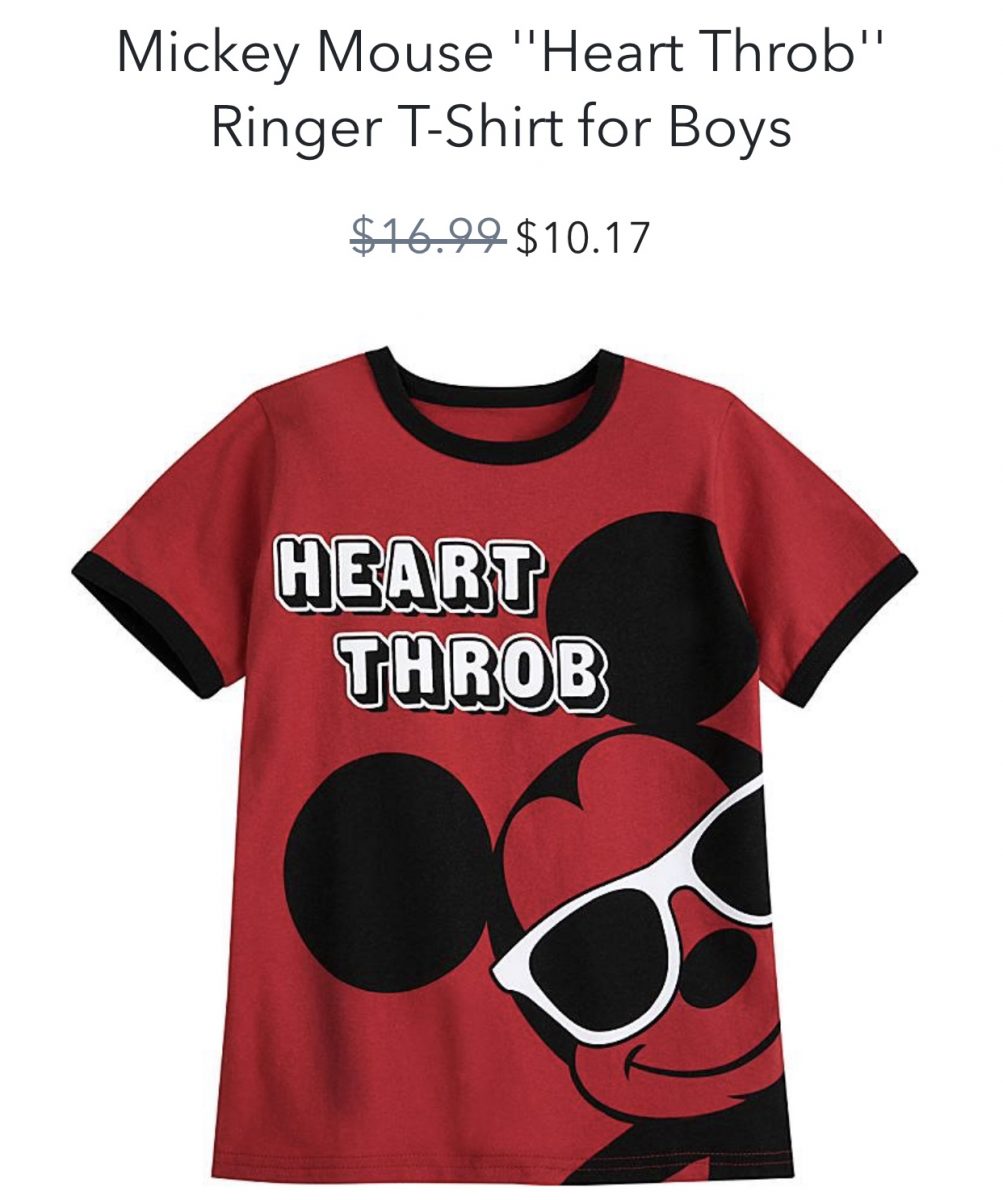 If you wear the shirt below in the parks you should be immediately trespassed on principle. Fashion principle.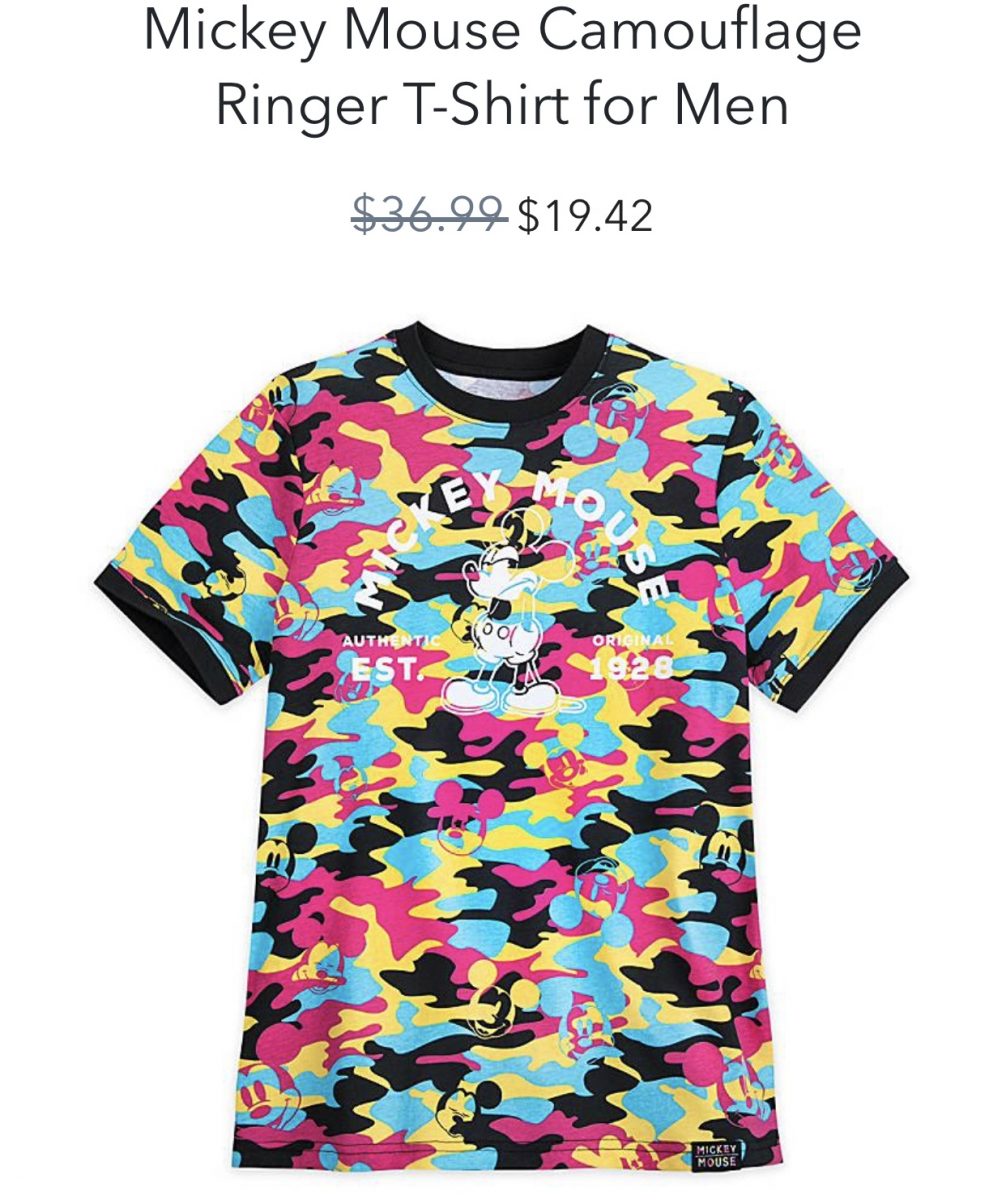 This is my actual look when seeing this shirt.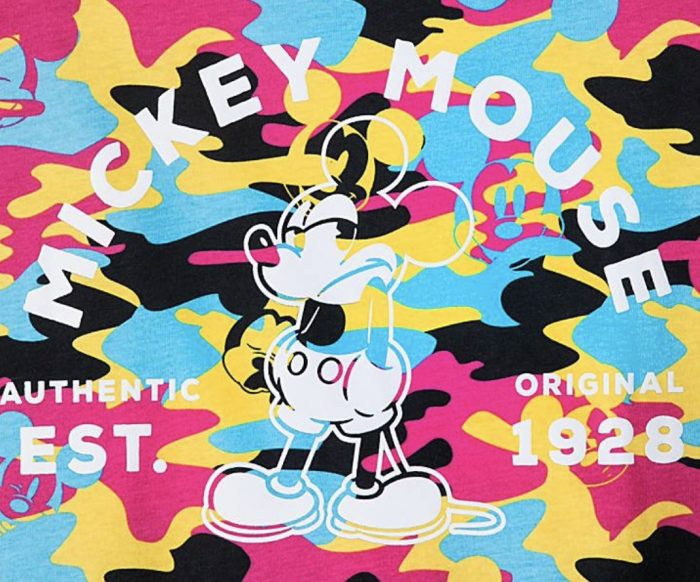 How about this, a Frozen t-shirt that looks like a ransom note.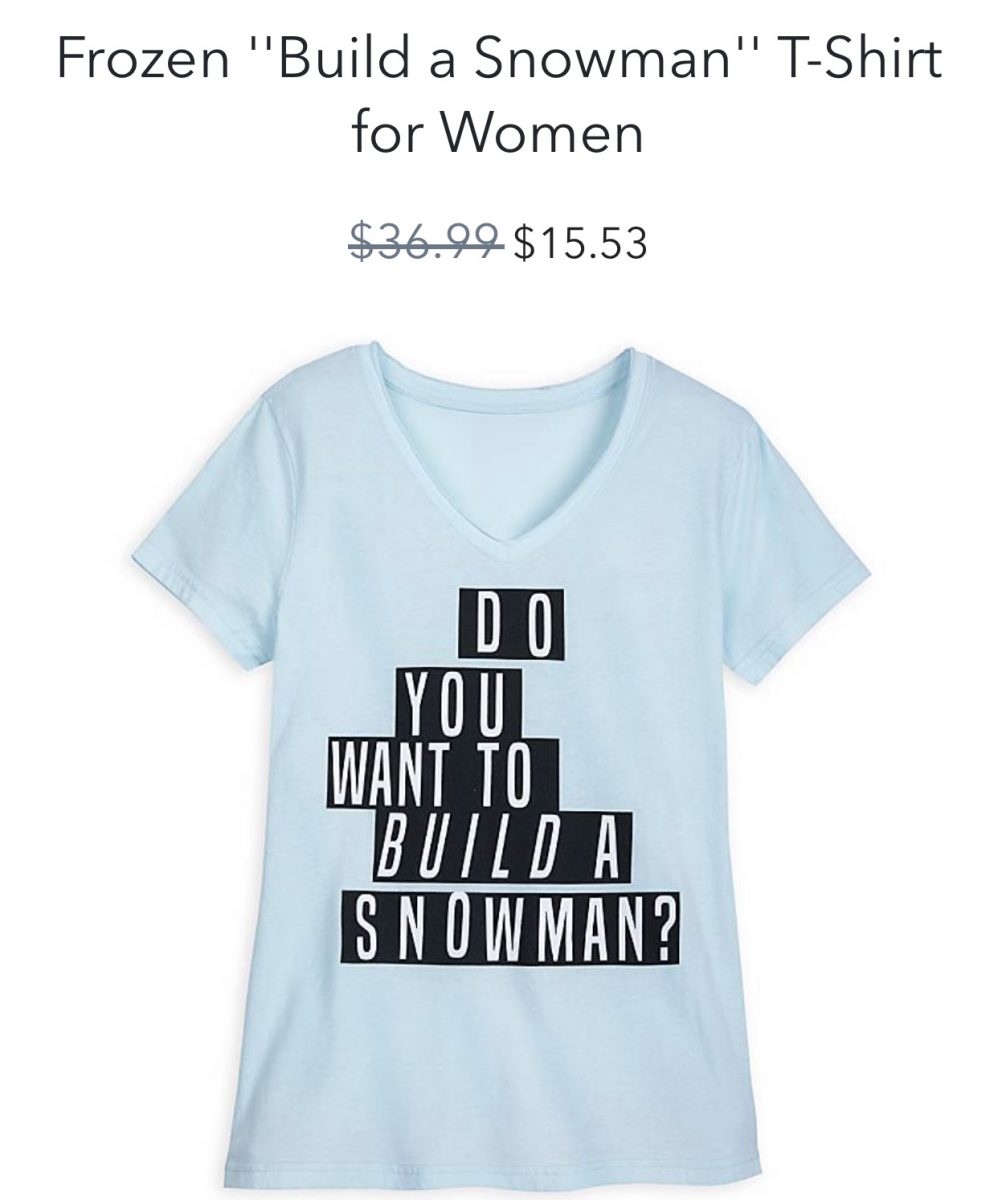 It reminded me of something….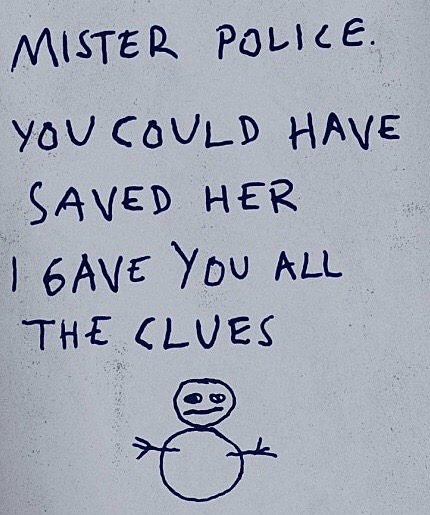 Hey Disney, let's do a mashup. Let's use Olaf in the "mister police" note and sell it as a meme shirt…
SEE YOU NEXT MONTH! (hopefully AT the Outlets…)
NOT THAT IT MATTERS, BUT…There are actually two Disney outlet stores in Orlando. Both are in Orlando Premium Outlet shopping complexes, and they are called Disney's Character Warehouse, presumably because The Land Of Misfit Toys was already trademarked. There is one Character Warehouse located on International Drive close to Universal Studios (4951 International Dr, Orlando, FL 32819), and the other is on Vineland Avenue, right across I-4 near the exits to Disney World (8200 Vineland Ave, Orlando, FL 32821). They do not ship. There are items at the Outlets that you can buy both in Disney stores along with the Shop Disney Parks app, but you will be paying full retail for the items. For our CALIFORNIA OUTLET trips, @ChristelaMcC goes to the Las Americas outlet in San Diego. It is located right off the last U.S. exit.
I often get asked "which store is better?" That depends. Vineland is close to Walt Disney World, while the I-Drive location is a hop, skip, and jump away from the Universal Orlando Resort. The Vineland Disney Outlet Store is much, MUCH bigger than the I-Drive location. However, the Vineland outlets in general are much, MUCH busier than I-Drive. Each have their pros and cons, and ultimately they carry much of the same items. For a Disney Outlet Store FAQ, check out this SATURDAY SIX Presents: Everything You Wanted To Know About The Disney Outlet Stores (But Were Afraid To Ask)
2013: July | Aug | Sept | Oct | Nov | Dec
2014: Jan | Feb | March | April | May | June | July | Aug | Sept | Oct | Nov | Dec
2015: Jan | Feb | March | April | May | June | July | Aug | Sept | Oct | Nov | Dec
2016: Jan | Feb | March | April | May | June | July | Aug | Sept | Oct | Nov | Dec
2017: Jan | Feb | March | April | May | June | July | Aug | Sept | Oct | Nov | Dec
2018: Jan | Feb | March | April | May | June | July | Aug | Sept | Oct | Nov | Dec
2019: Jan | Feb | March | April | May | June | July | Aug | Sept | Oct | Nov | Dec
2020: Jan| Feb | March | April | May
Very Special Editions & Milestones: Tribute to O.O.G.; Four Year Anniversary Special; First Pandora Items; Five Year Anniversary Special & Outlet Hall of Fame; Major Changes Come to the Outlets; Camera Hat
We also did an edition of Magic, Memories, and Junk for a non-Disney owned Outlet Store, and for you merch addicts like myself, you may also enjoy a look at the official Disney merchandise available on the Disney Cruise Line, Castaway Cay, and at the Orlando International Airport. Want to see our favorite WDW resort-specific merchandise? Well, CLICK HERE!
If you liked what you read here, you may enjoy THE SATURDAY SIX articles every week on the TouringPlans.com blog and you can follow your humble author on Twitter (@derekbugan).