The Magic, The Memories, and Merch! – Disney Outlet Store Update for May 2020
Welcome to the latest edition of The Magic, The Memories, and Merch!, the longest running monthly look at the still closed Disney Outlet Stores in Orlando.
Here's the current look at the Disney Character Warehouse located off Vineland Ave.  The outlets that the store is a part of has re-opened, but Disney is one of the few stores that has remained closed.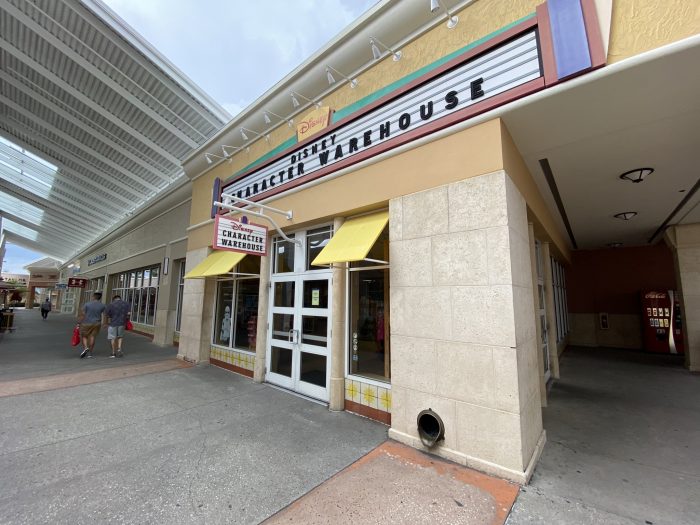 A peek inside the window shows discounted items waiting for customers, not unlike the Islands of Misfit Toys waiting for Santa on Christmas Eve.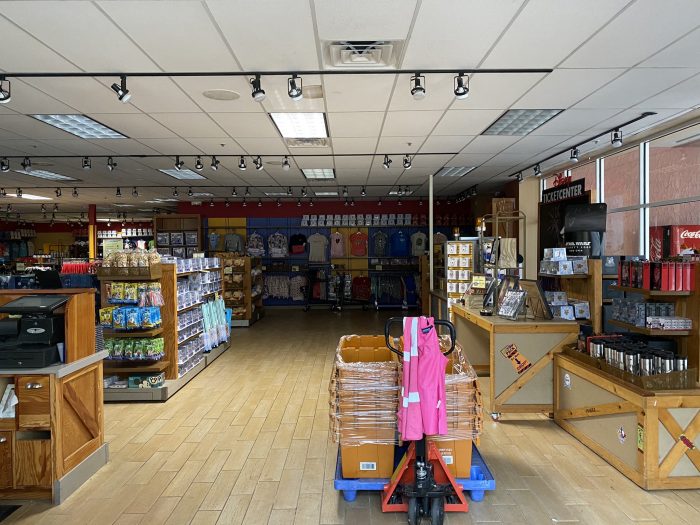 This look through the window shows us the cash registers at the front of the store. For those who have been to both the Disney Outlet Stores on Vineland and International Drive, it also shows how much bigger the Vineland location is overall.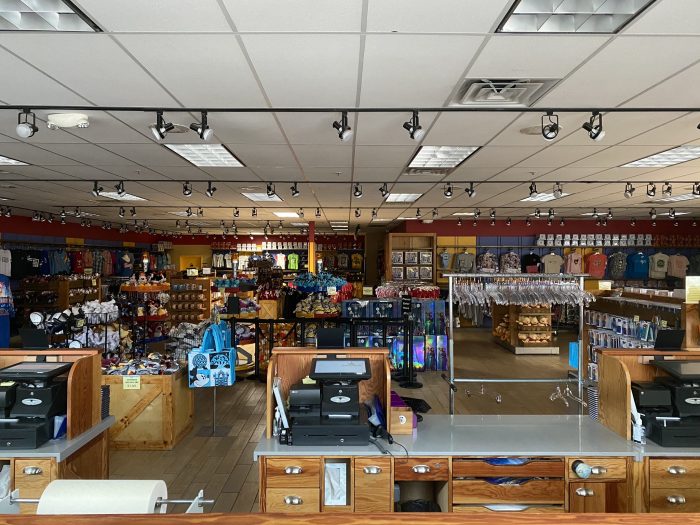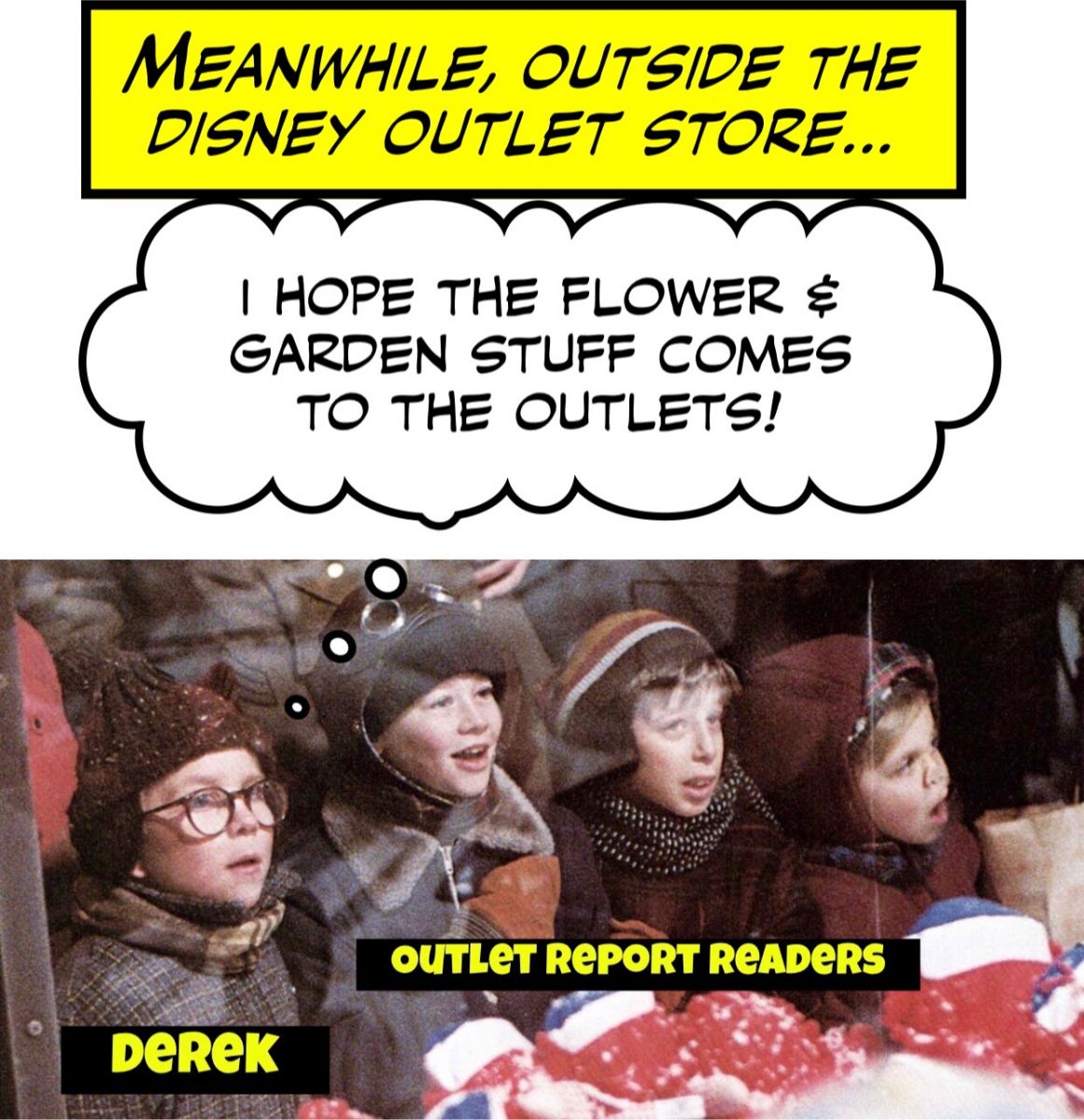 While Disney recently re-opened The World of Disney at Disney Springs, they have yet to make any announcement on what the future of the Disney Outlet Stores will be. I have a good feeling though, because we are already seeing reports of some next level bonkers items being sold in Disney Springs, and that junk has to go somewhere once it sits on the shelves for too long. The World of Disney (and the Disney theme parks) are the supply chain for the Disney Outlets, so knock on wood we'll get some news soon. I personally would have thought the Disney Outlet Stores would already be open by now, but at this point I would guess the chances of a June opening are at best 50/50, and if I had to put money down I would say re-opening comes shortly after the theme parks open in July.
THAT SAID, some stuff still happened this month in a new phrase I will dub OUTLET ADJACENT. Longtime readers of this fine blog series have seen me write about the infamous gas station that is located on Vineland Ave, near to the Outlets. For years this gas station was selling gas at $5.99 a gallon, several dollars higher than anyone else in Florida. Keep in mind that $5.99 was for the cheap stuff, premium gas was priced even higher. In a shocking move earlier this year, the price actually WENT UP to $6.99 a gallon. There has a been a lot of "rumor and innuendo" over why the gas station does this. Some speculate that it is just to take advantage of tourists not paying attention, or for business men and women using a corporate card where they can just write off the expense. Others say that the owners of the gas station were more interested in the convenience store that is attached it, and begrudging sold the gas because they were contractually obligated to. Who knows if we'll ever get the real story.
However, earlier in May we got an even bigger surprise.
THE GAS DROPPED DOWN TO $1.89!!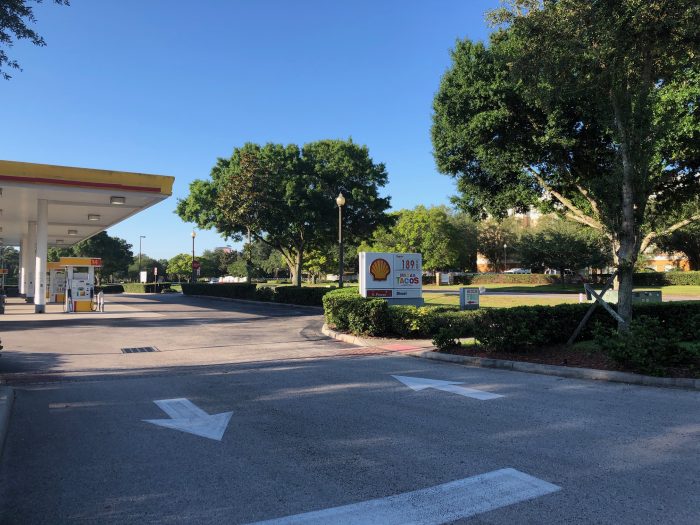 Keep in mind, this new price was even lower than the $2.00 per gallon I was paying for at my local gas station. Just a jaw-dropping development. We haven't seen a price drop this fast and this shockingly since the Beanie Bears Futures market in the late 1990s.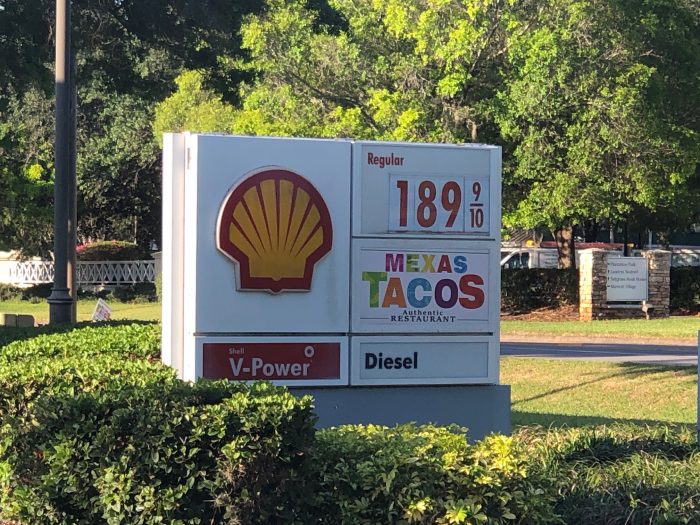 Even more interesting is that the premium gas option was just 10 cents more than the regular unleaded gas (normally it was a dollar more per gallon.)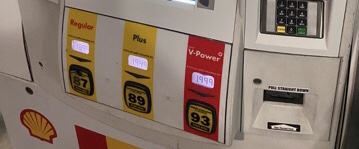 By the end of the month, the price ticked up 10 cents a gallon, but still more than reasonable. There were also several posts on social media of people seeing "sign holders" at nearby intersections holding up advertisements for the Mexas Tacos restaurant which is part of this gas station plaza (and presumably owned by the same people). If I were a betting man, I would say the price of gas dropped so much because the amount of foot traffic in the convenience store and restaurant became almost non-existent.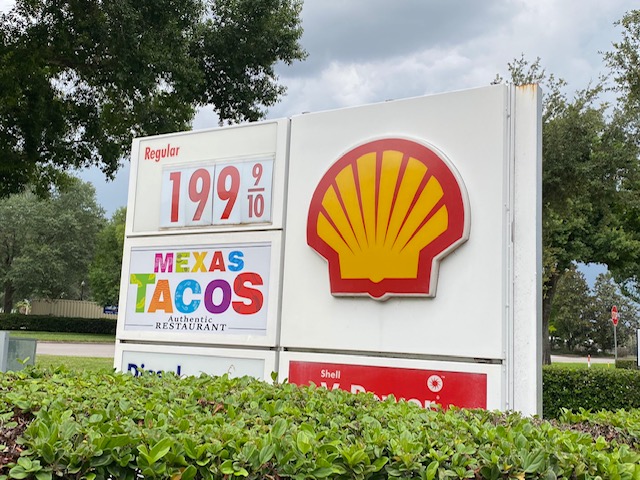 So, the Disney Outlet Stores are closed. What's Disney doing with all their junk? Turns out they are positing it at shopDisney.com (which had a REALLY BAD month public relations wise as the website was shut down multiple times by eBay pirates scooping up limited edition items). On one of my last days at EPCOT in March, I saw this INSANE Spring Break shirt at the make-shift MouseGear store. I knew right then I would absolutely have to pick the shirt up when it went to the Outlets. This looks like some "3 for $10" shirt you'd see for sale on the Jersey shore.  However, the shirt went on clearance over at Disney's own website (although the discount was pretty much eliminated once you factor in shipping). My hope is that when the Disney Outlet Stores re-open, some manager has a box of these shirts still sitting in the back of their car so I can get my hands on one at the price they should be price at ($2.99).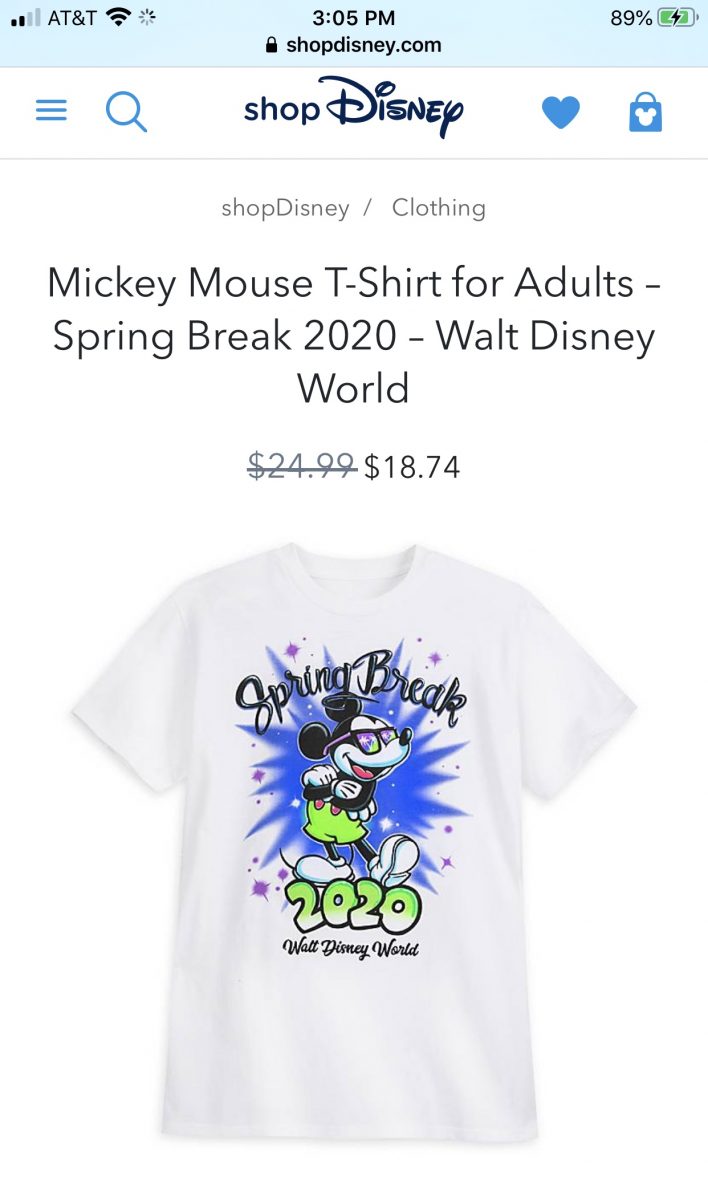 Speaking of ShopDisney, who saw THIS coming?!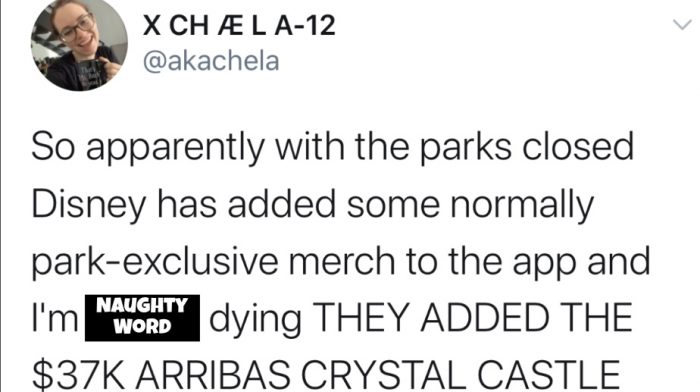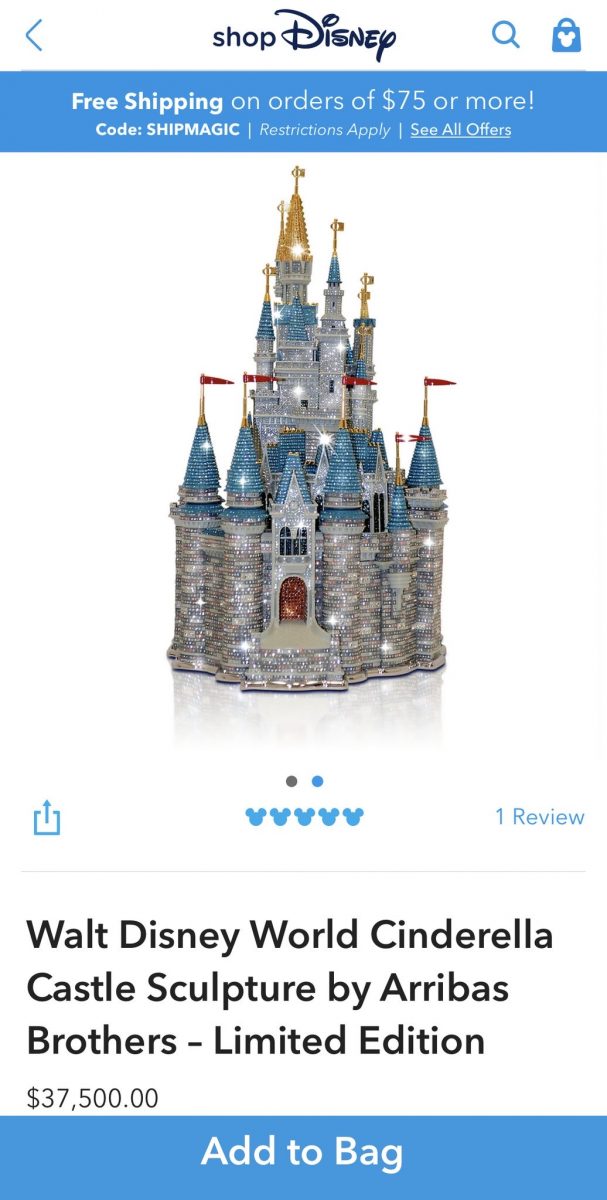 Here's a glamour shot of the castle sculpture in its normal home in Disney Springs. Keep in mind that while no discounts apply, if you use your Disney Chase Visa credit card, you will earn $375 in Disney Rewards. This won't even come close to paying for the tax on the Dumbest Thing You Ever Bought, but at least you'll have a good story at parties.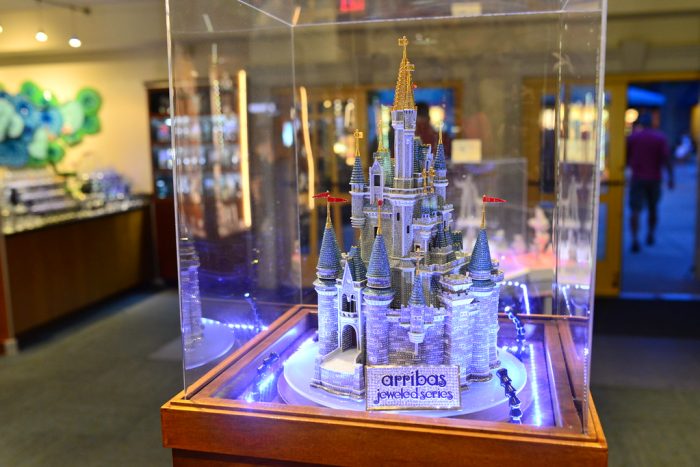 People exploring the ShopDisney site ran across some of the same type of bonkers items that Outlet Report readers are used to seeing.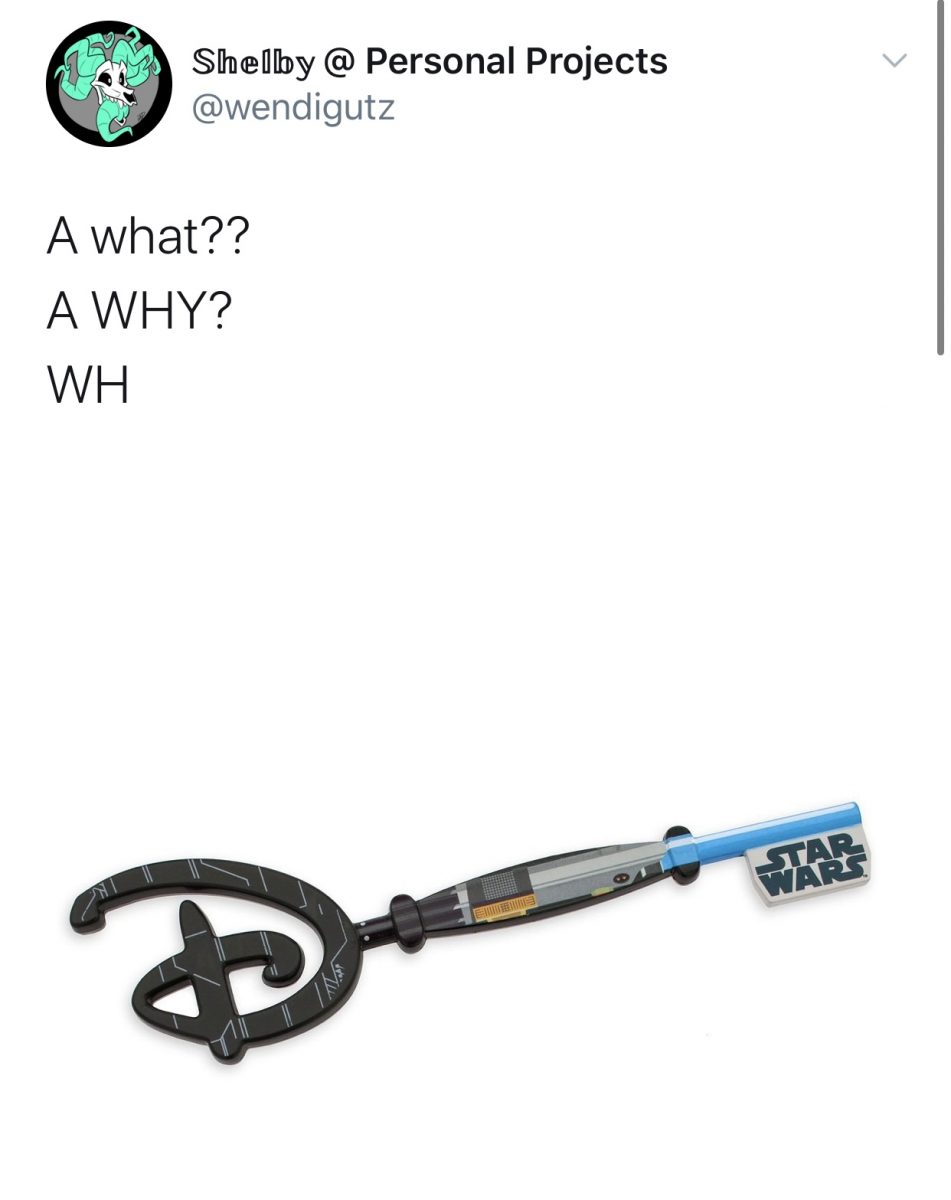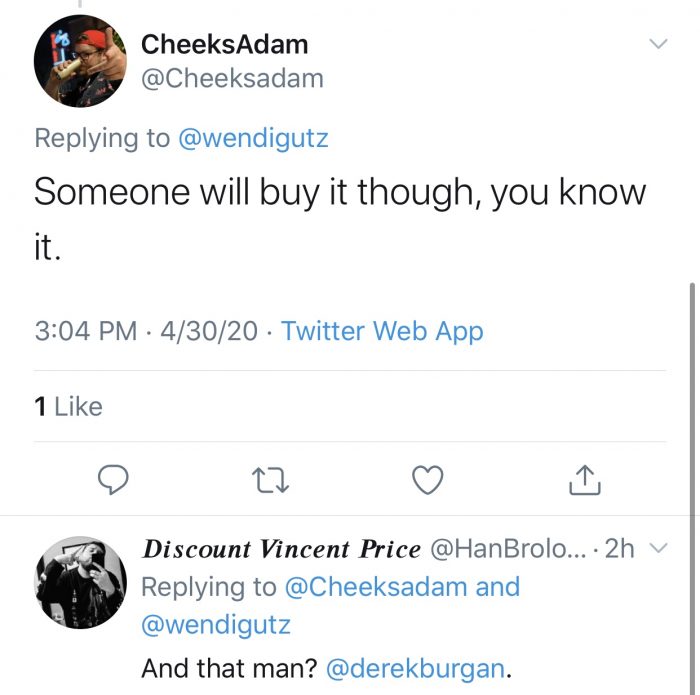 I wanted to close this month with looking at some items that I've bought at the Disney Outlets along with purchases made by fellow TouringPlans author Julia Mascardo. When it comes to the phrase "bring balance to the Force," Julia and I personify it. She prides herself on being a minimalist, constantly looking for ways to de-clutter her home. I have multiple Tsum Tsum adventure calendar boxes…from the same year.
One thing I have to buy are items which are so CRAZY that I am drawn to them in a way like Harry Potter was drawn to Voldermort's horcruxes. Case in point, this Animal Kingdom 20th anniversary baseball cap that originally cost $75. The hat itself came in its own box.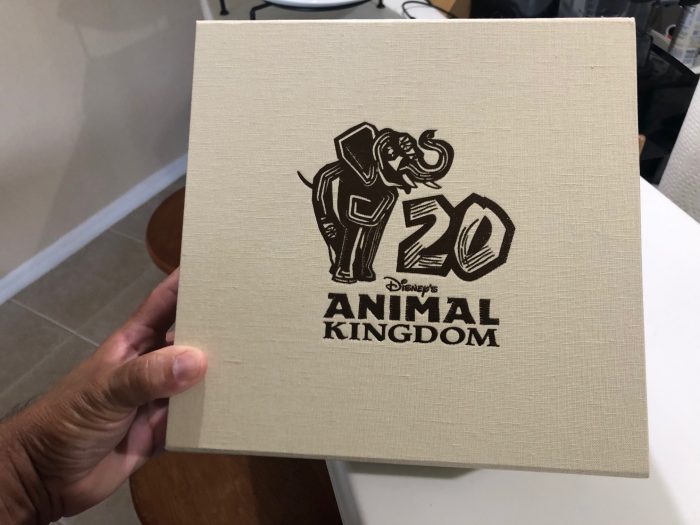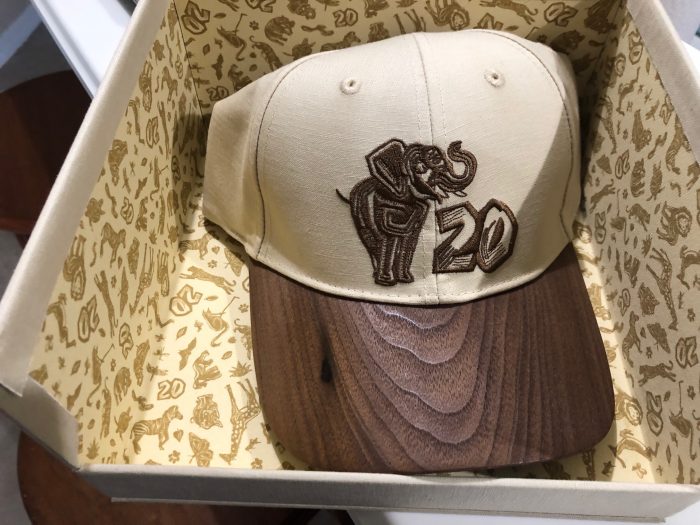 The inside of the box was lined with a print.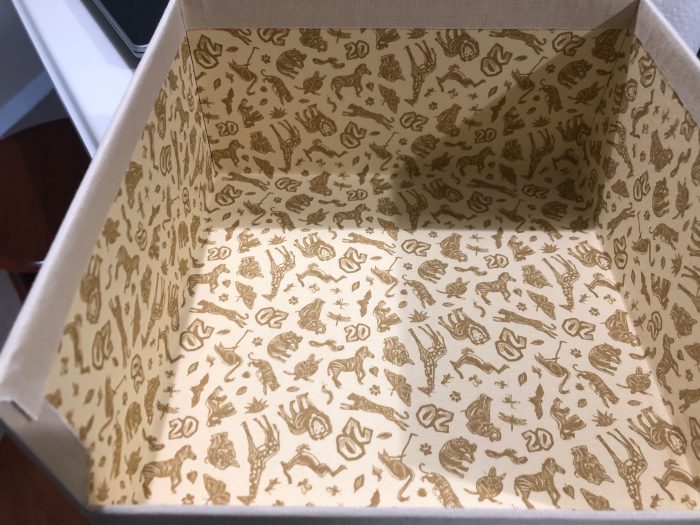 I love when stuff like this comes with a "certificate" which means about as much in the Real World as McLovin's fake ID. How great is "Edition Size: Limited Release." WHAT DOES THAT EVEN MEAN?! Limited to what? 20? 75? 100? 1000? A million?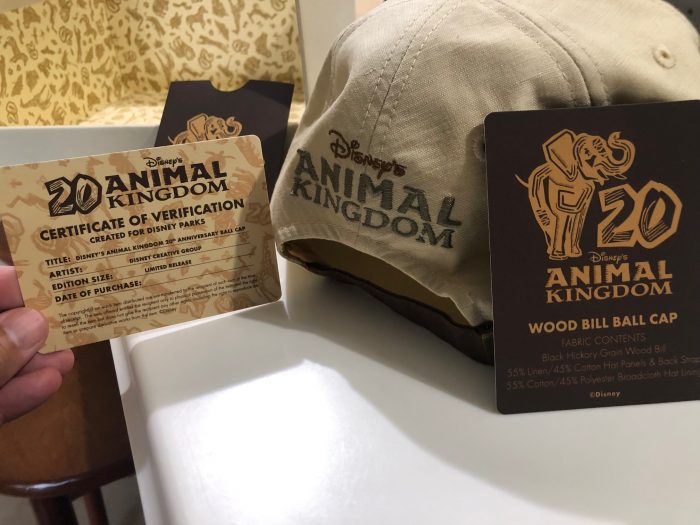 The front bill of the hat was legitimately made out of wood. It's crazy. I love it.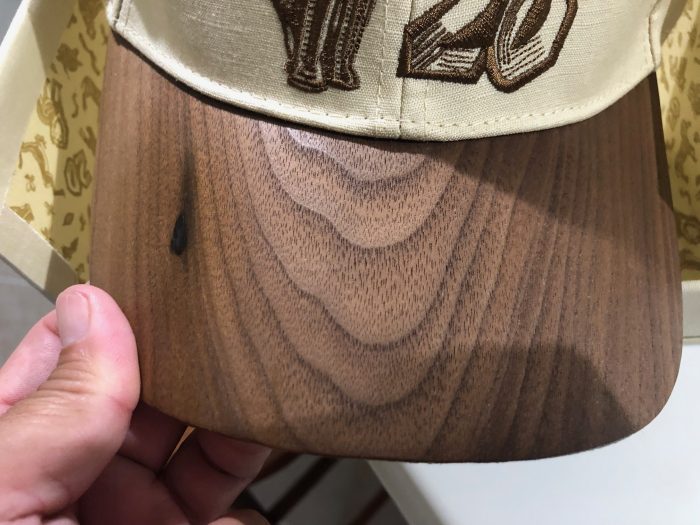 I like that the tag inside isn't something generic.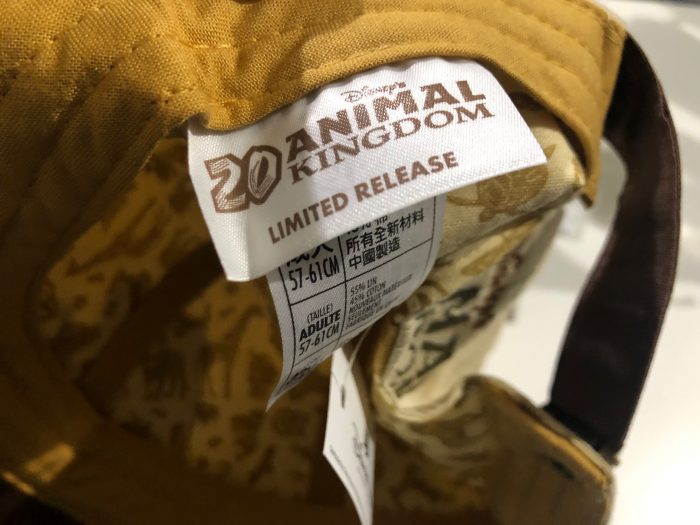 But at this price it better not be. I can't imagine how many they actually sold of these at Full Retail. P.T. Barnum's phrase of "there's a sucker born every minute" doesn't even account for this. I bought this for $19.99 at the Outlets, which is still about $10 too much, but I had to have it.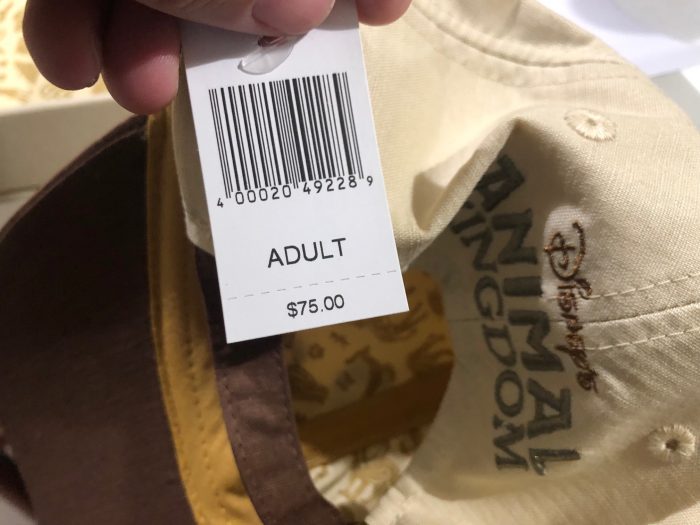 My next favorite hat purchase was this NBA Experience one. This hat was originally sold for $50, which is just plain bonkers. $50 for a baseball cap from a place No One Went To. This is like if Quibi tried to sell $50 hats today. The hat was reduced to $15.99 at the Outlets.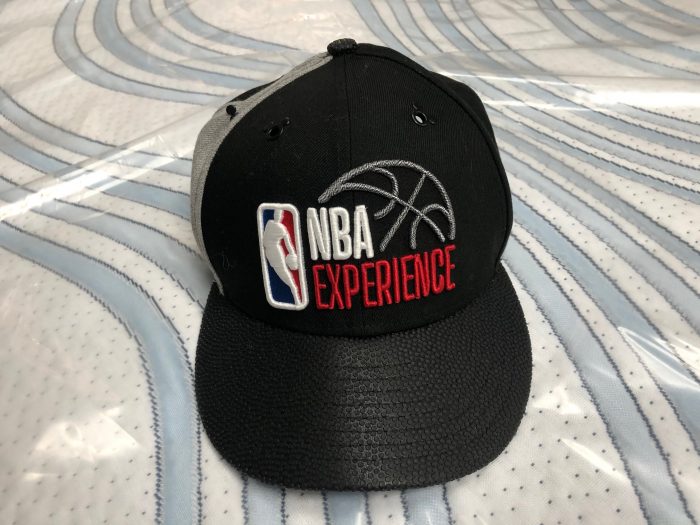 Here's the side profile of the hat. You would think they would have made the hat so that the grey are starts at the end of the bill, for a more cleaner look. You would be wrong.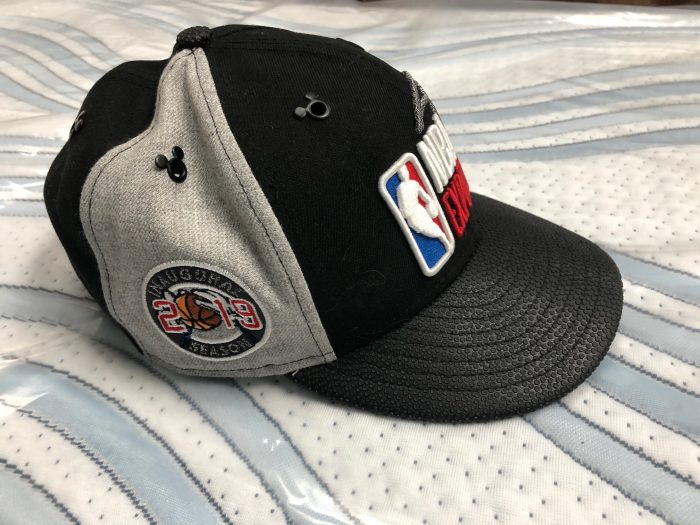 I like that the graphic on the side has a pair of "Mickey hands" holding a basketball.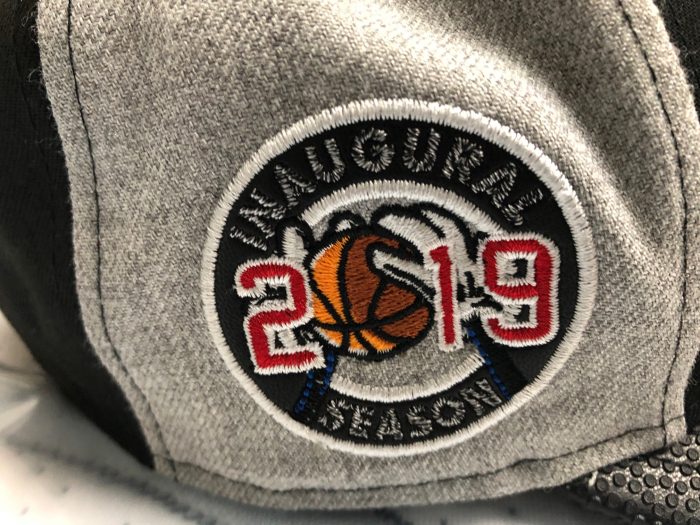 What's super cool about the hat is that the air holes at the top are in the shape of a Mickey head. That's awesome.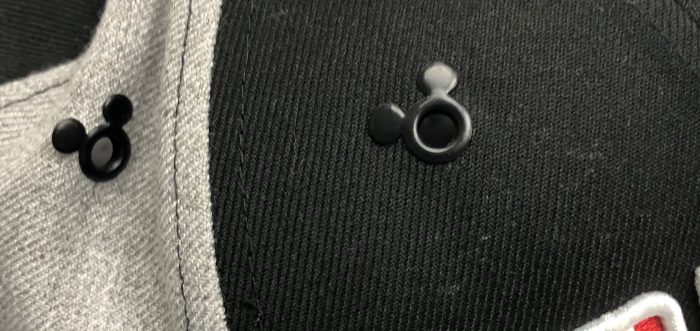 Turning the hat upside down, the inside has a list of the things you can do at NBA Experience.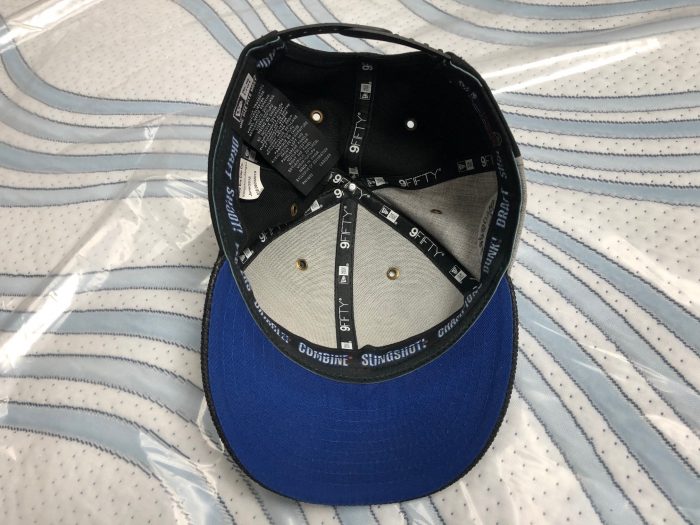 It's hard to get across how RIDICULOUS the size of this tag on the right is. By far and away the biggest tag I have seen stitched into any hat that I've seen in my life, and I'm sure that I've seen and wore thousands of baseball caps.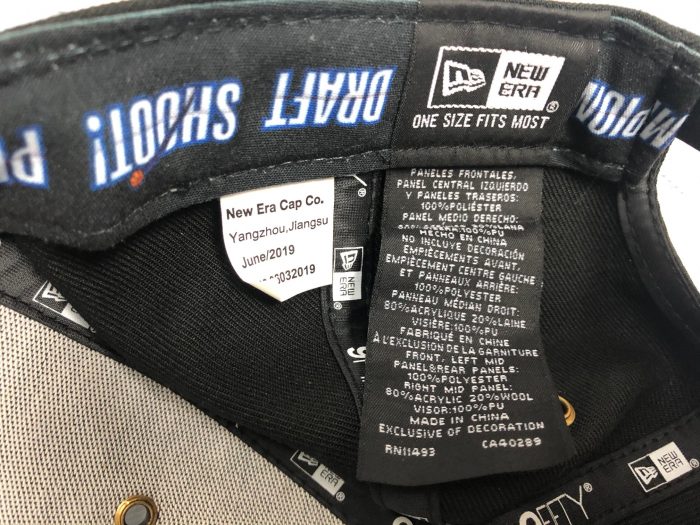 This is what happens every time I wear it. The tag sticks out the side and I look like an idiot.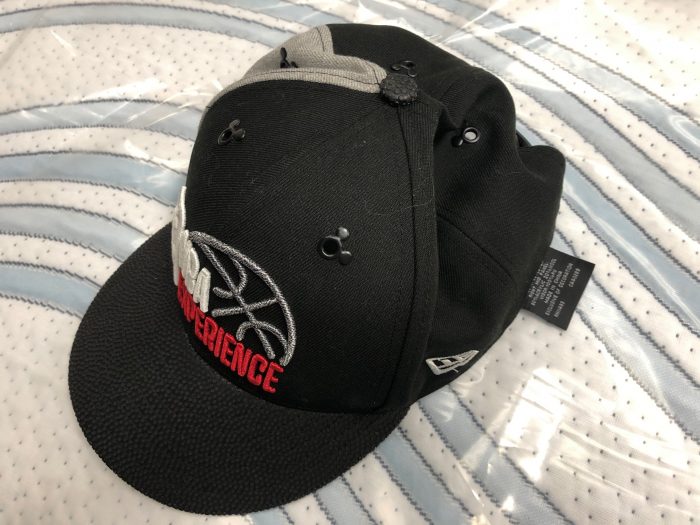 Bacini – the official dog of DisTwitter – is also not a fan.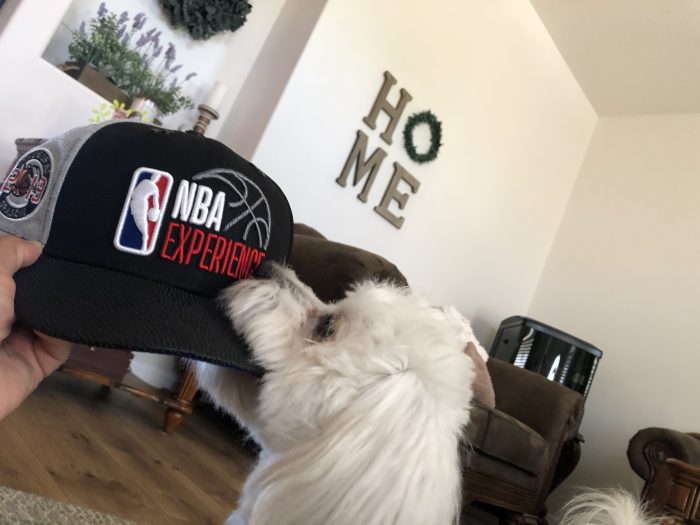 Now let's check out some of Julia Mascardo's Disney Outlet Store purchases from over the years. First up is one of my all-time favorite items. The Devil/Angel Donald Duck Tagalongs. I also bought these when they were at the Outlets. The Disney Tagalongs was a series that was only made for a brief amount of time. In theory, they allowed guests to have a character walk around with them while in the parks. The line of Tagalongs had characters including Jiminy Cricket, Tinker Bell, and Stitch. The Donald Duck set was a two pack, and – in my mind – brilliant.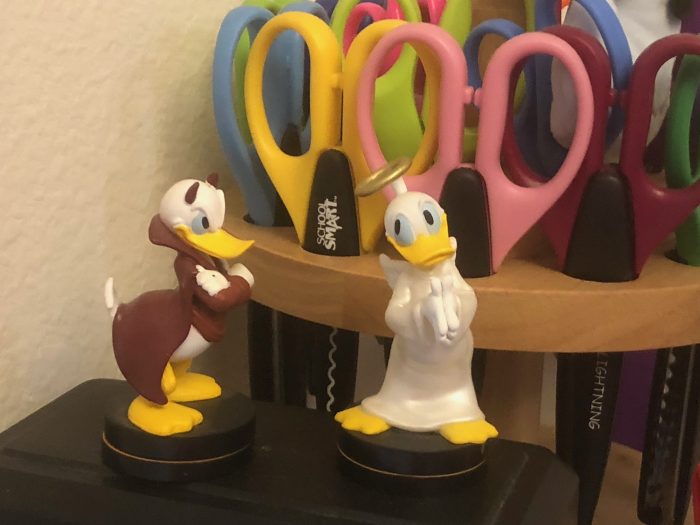 Years later, I still don't understand how these Tagalongs work, even after doing a scientific experiment.
While I love ridiculous Disney hats, Julia is more drawn to artwork that she can display on her walls, such as this wonderful EPCOT Food & Wine print.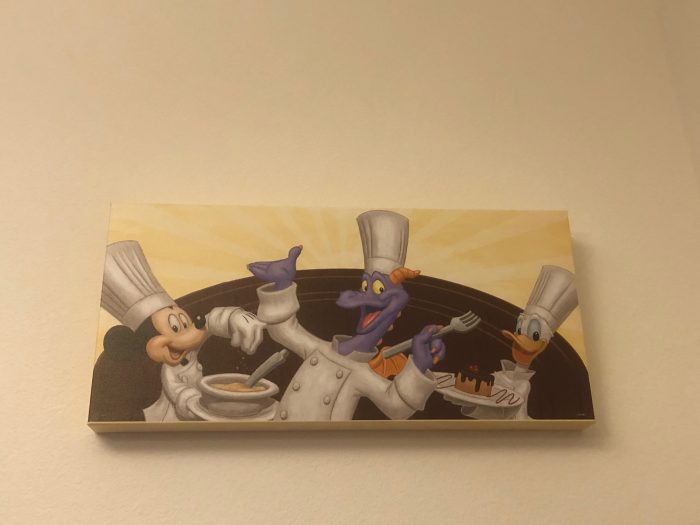 Hard to deny the beauty of this artwork based on the carousel.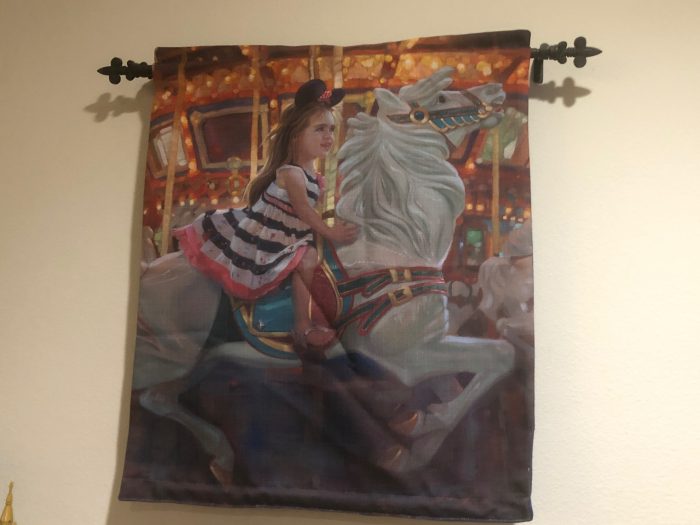 This Stand-By Entrance timer magnet was part of a kitchen accessories line. I also bought one at the Outlets. Like Julia, I never actually used it for its intended purposes, but I still think it was a great product concept.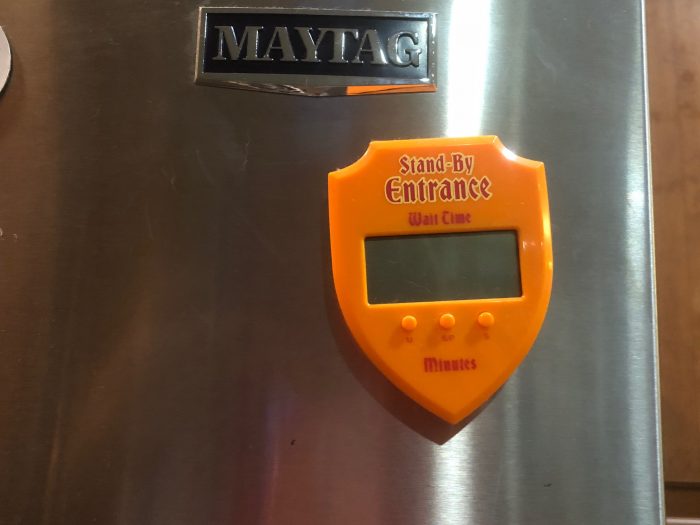 There are a lot of people in the Disney community who collect "plates." I remember growing up seeing advertisements for things where you would get a different Disney-themed plate sent every month. Your parents' version of LootCrate basically. You don't see collectible plates around as much lately (or at least I don't). This particular plate below has a wonderful Old Timey Florida feel to it.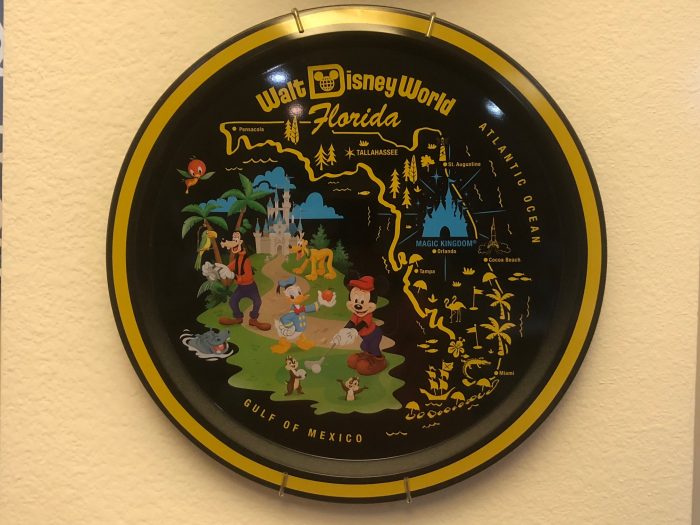 This couch pillow looks like it came from someplace like the Grand Floridian. I've picked several pillows like this over years at the Outlets, including one based on the Enchanted Tiki Room, one for the Little Orange Bird, and several Christmas themed designs.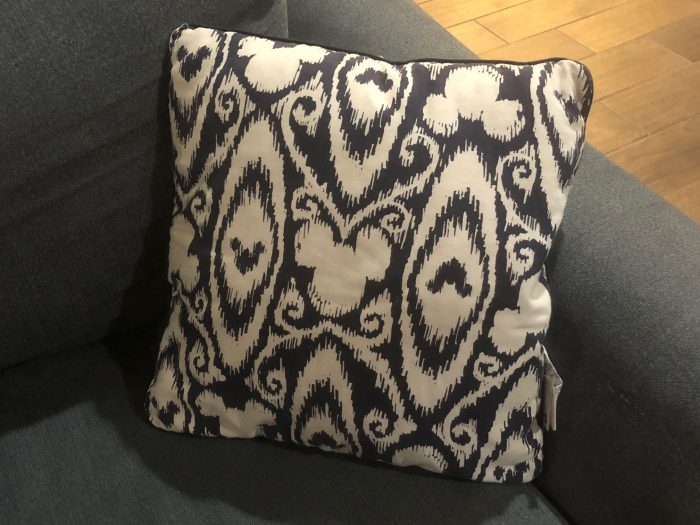 Look at this, my arch-nemesis Metal Earth. There are some items which show up at the Disney Outlet Stores that make no sense, including Metal Earth kits based on NASA ships, but the one below has some actual ties to Disney. Apparently Walt Disney himself was inspired by the Newschwanstein Castle in Germany.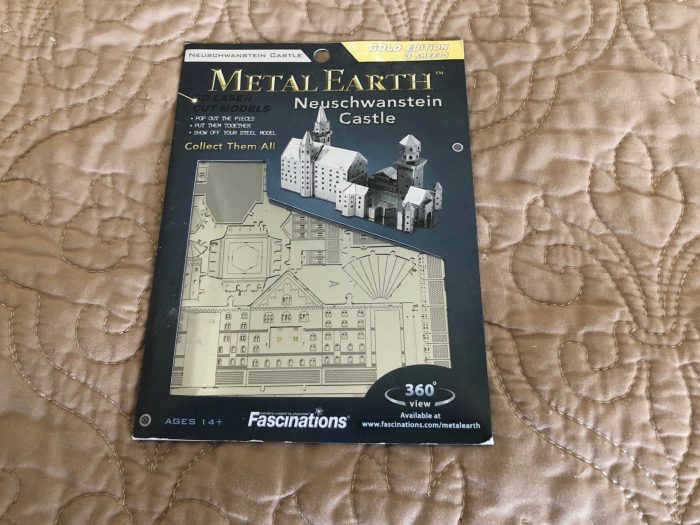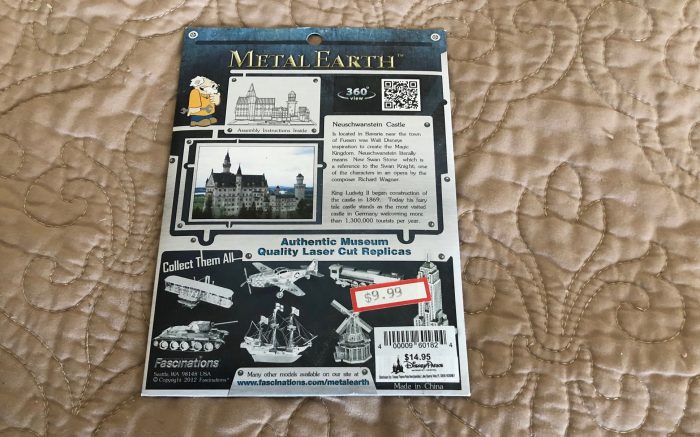 Speaking of Disney, you can also see Neuschwanstein Castle in the current Soarin' Around the World attraction in EPCOT.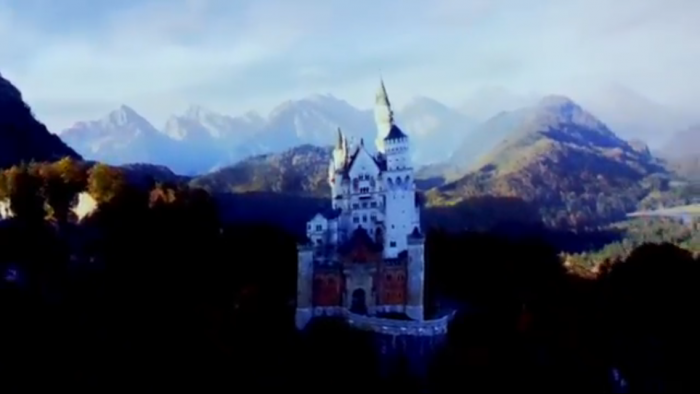 Other not-as-Disney-connected versions showed up at the Disney Outlets as well, like the Himeji Castle.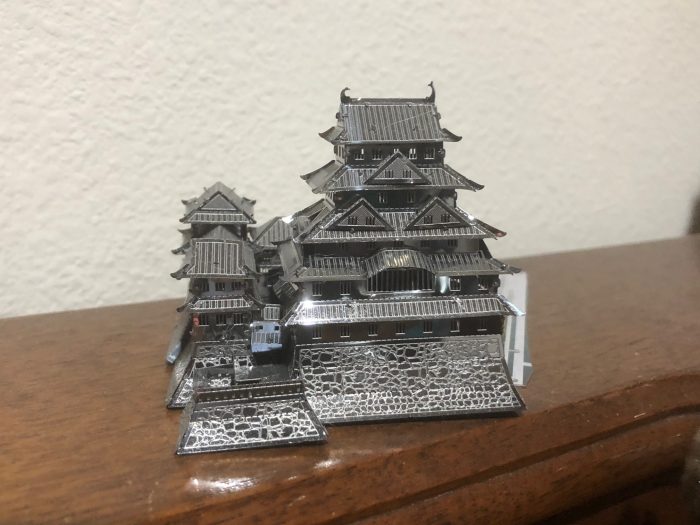 Like many, Julia is a big fan of Emperor's New Groove, so she's one of the five people who bought one of the PatcheD sets.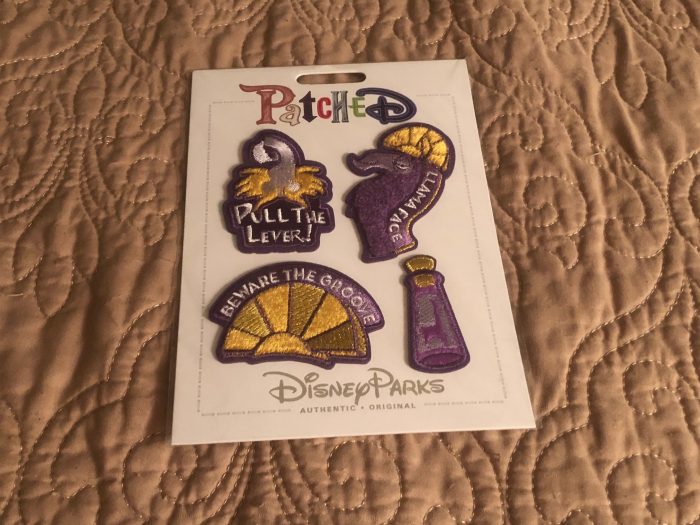 There have been some GREAT Disney-themed luggage tags available at the Outlets over the years, including these two below.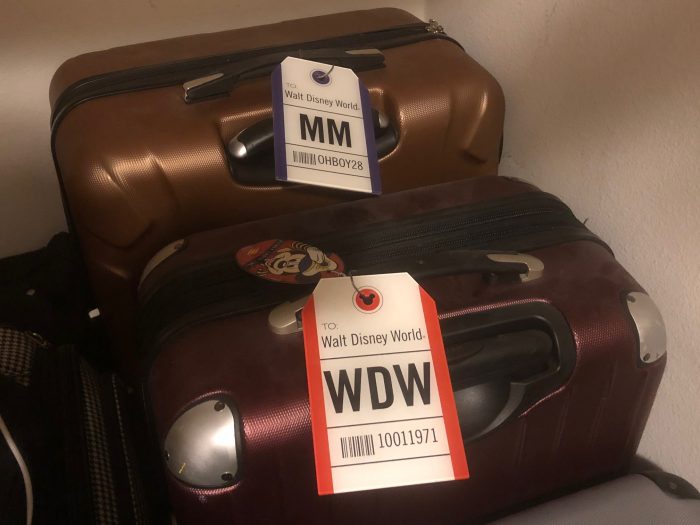 While StellaLou and Shellie May have never been available at the Disney Outlets in Orlando (several versions of Duffy have been there though), all the outfits below were bought there.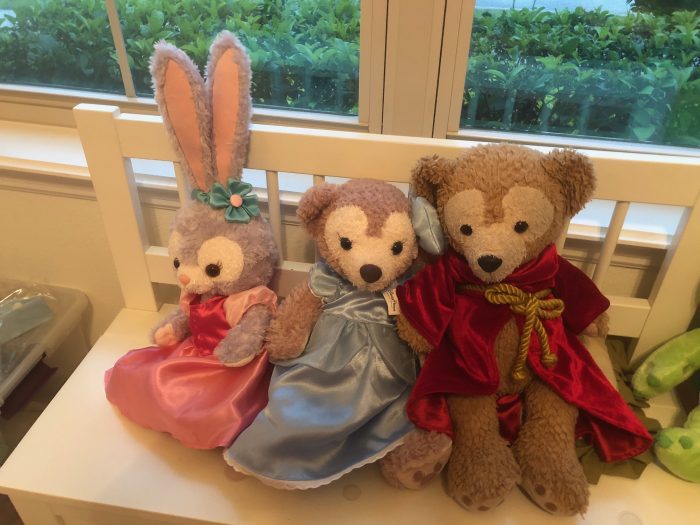 I want to thank Julia for sending me pictures of what she's bought at the Outlets over the years, and would love to hear what y'all have got yourselves. The Good, the Bad, and – most importantly – THE UGLY! Feel free to post in the comments below, or send me a picture (Derek @ TouringPlans.com)
SEE YOU NEXT MONTH! (hopefully AT the Outlets…)
NOT THAT IT MATTERS, BUT…There are actually two Disney outlet stores in Orlando. Both are in Orlando Premium Outlet shopping complexes, and they are called Disney's Character Warehouse, presumably because The Land Of Misfit Toys was already trademarked. There is one Character Warehouse located on International Drive close to Universal Studios (4951 International Dr, Orlando, FL 32819), and the other is on Vineland Avenue, right across I-4 near the exits to Disney World (8200 Vineland Ave, Orlando, FL 32821). They do not ship. There are items at the Outlets that you can buy both in Disney stores along with the Shop Disney Parks app, but you will be paying full retail for the items. For our CALIFORNIA OUTLET trips, @ChristelaMcC goes to the Las Americas outlet in San Diego. It is located right off the last U.S. exit.
I often get asked "which store is better?" That depends. Vineland is close to Walt Disney World, while the I-Drive location is a hop, skip, and jump away from the Universal Orlando Resort. The Vineland Disney Outlet Store is much, MUCH bigger than the I-Drive location. However, the Vineland outlets in general are much, MUCH busier than I-Drive. Each have their pros and cons, and ultimately they carry much of the same items. For a Disney Outlet Store FAQ, check out this SATURDAY SIX Presents: Everything You Wanted To Know About The Disney Outlet Stores (But Were Afraid To Ask)
2013: July | Aug | Sept | Oct | Nov | Dec
2014: Jan | Feb | March | April | May | June | July | Aug | Sept | Oct | Nov | Dec
2015: Jan | Feb | March | April | May | June | July | Aug | Sept | Oct | Nov | Dec
2016: Jan | Feb | March | April | May | June | July | Aug | Sept | Oct | Nov | Dec
2017: Jan | Feb | March | April | May | June | July | Aug | Sept | Oct | Nov | Dec
2018: Jan | Feb | March | April | May | June | July | Aug | Sept | Oct | Nov | Dec
2019: Jan | Feb | March | April | May | June | July | Aug | Sept | Oct | Nov | Dec
2020: Jan| Feb | March | April
Very Special Editions & Milestones: Tribute to O.O.G.; Four Year Anniversary Special; First Pandora Items; Five Year Anniversary Special & Outlet Hall of Fame; Major Changes Come to the Outlets; Camera Hat
We also did an edition of Magic, Memories, and Junk for a non-Disney owned Outlet Store, and for you merch addicts like myself, you may also enjoy a look at the official Disney merchandise available on the Disney Cruise Line, Castaway Cay, and at the Orlando International Airport. Want to see our favorite WDW resort-specific merchandise? Well, CLICK HERE!
If you liked what you read here, you may enjoy THE SATURDAY SIX articles every week on the TouringPlans.com blog and you can follow your humble author on Twitter (@derekbugan).