More Top 5 Eats at the 2020 EPCOT International Festival of the Holidays
There is so much great food at the 2020 EPCOT International Festival of the Holidays, it's hard to decide what's best. In hopes of helping you decide what is worth purchasing we've pulled together the top five eats of Holiday Kitchens from the Mexico Pavilion to the Germany Pavilion. Now it's time for part two with the top five eats from the Holiday Kitchens near the Canada Pavilion to the American Adventure Pavilion.
Kalua Pork – Mele Kalikimaka Holiday Kitchen
Slow-roasted Turkey – America Table Holiday Kitchen
New Year Celebration Soba- Shi Wasu Holiday Kitchen
Pastrami on Rye – L'Chaim Holiday Kitchen
Maple Buche de Noel – Yukon Holiday Kitchen
The Kālua Pork with Okinawa Purple Sweet Potatoes and Mango Salad available at the Mele Kalikimaka Holiday Kitchen is new this year. It is a great balance between smoky, salty, and sweet. At $5.25 it is one of the best values of the festival.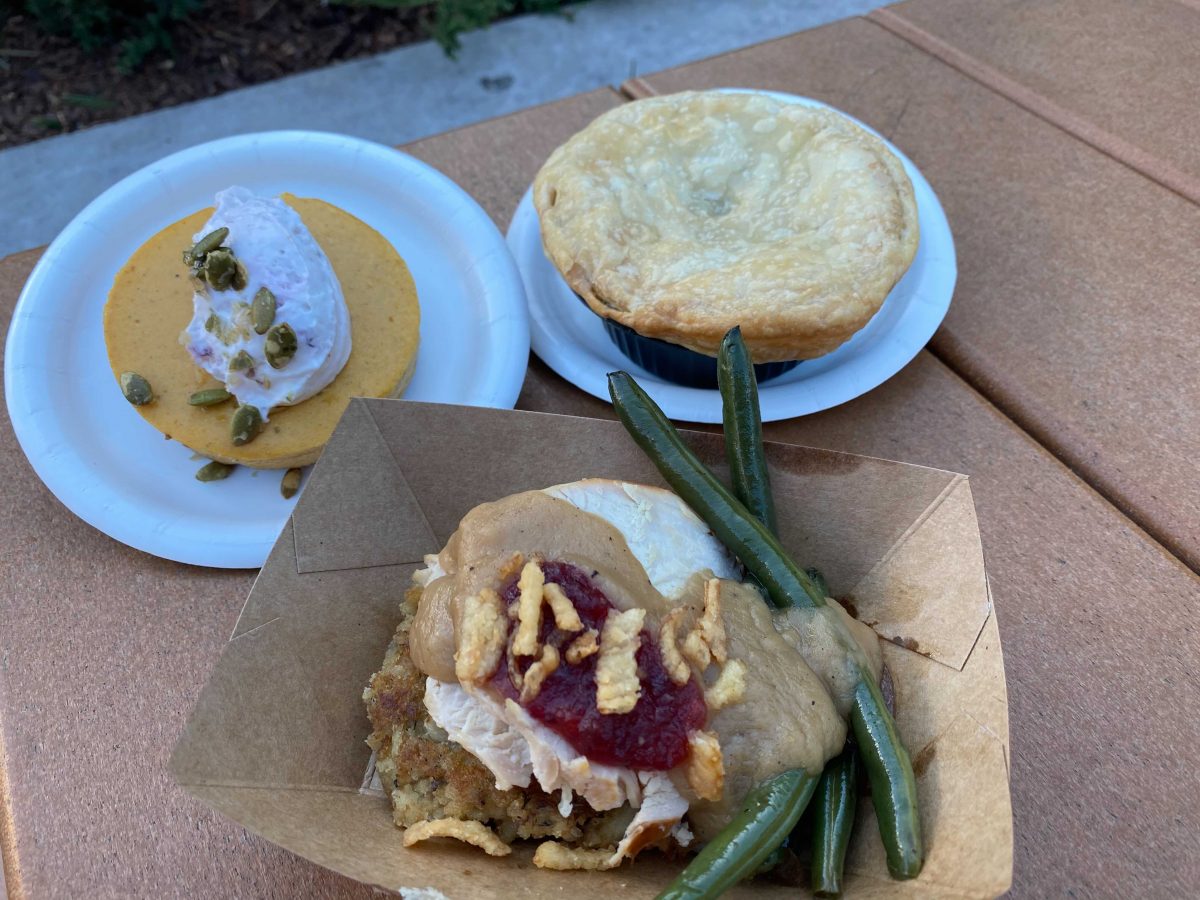 For many folks the holidays aren't the holidays without some turkey. The Slow-roasted Turkey with Stuffing, Mashed Potatoes, Green Beans, and Cranberry Sauce is the perfect representation of a classic American holiday meal. At $5.75 it is a good value, too.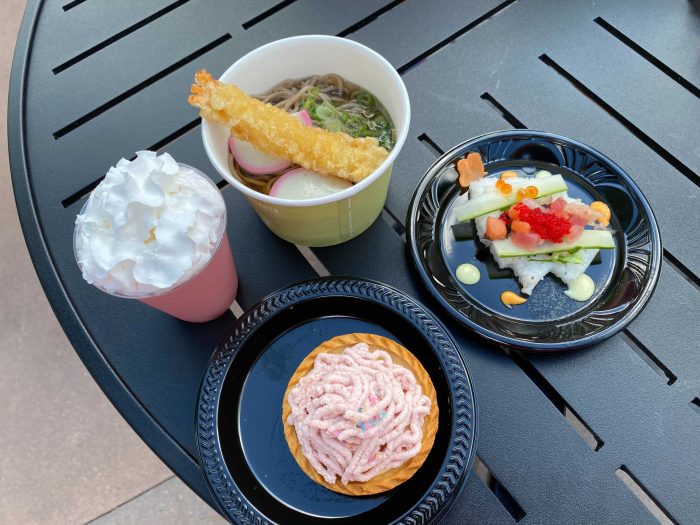 Most everyone seems ready for a new year so the New Year Celebration Soba is a good way to bring on some good will for the new year. Buckwheat Soba Noodles in Hot Dashi Soup with Shrimp Tempura, Fish Cake, and Chopped Green Onion, there is a lot of wonderful, but light flavor in this bowl. At $7.50 it is still a decent value thanks to the serving size.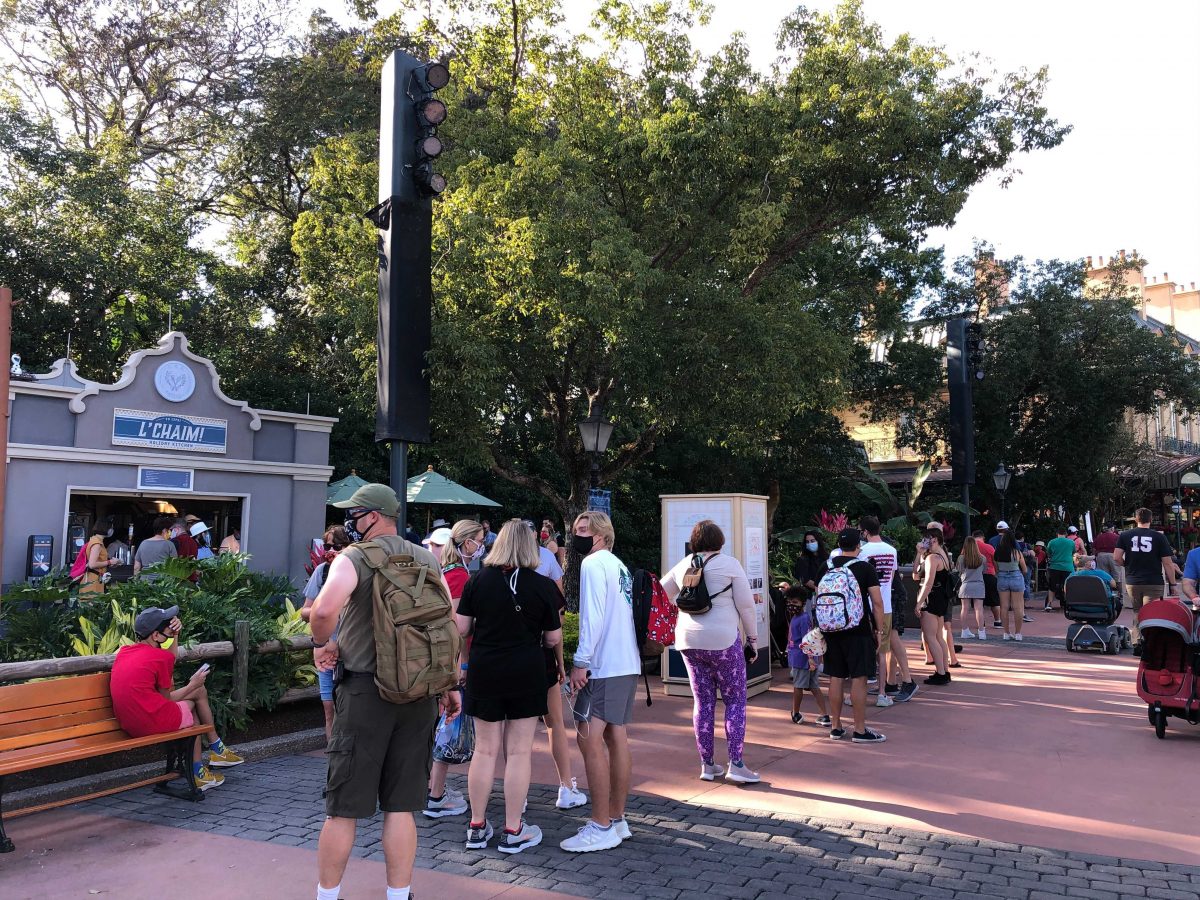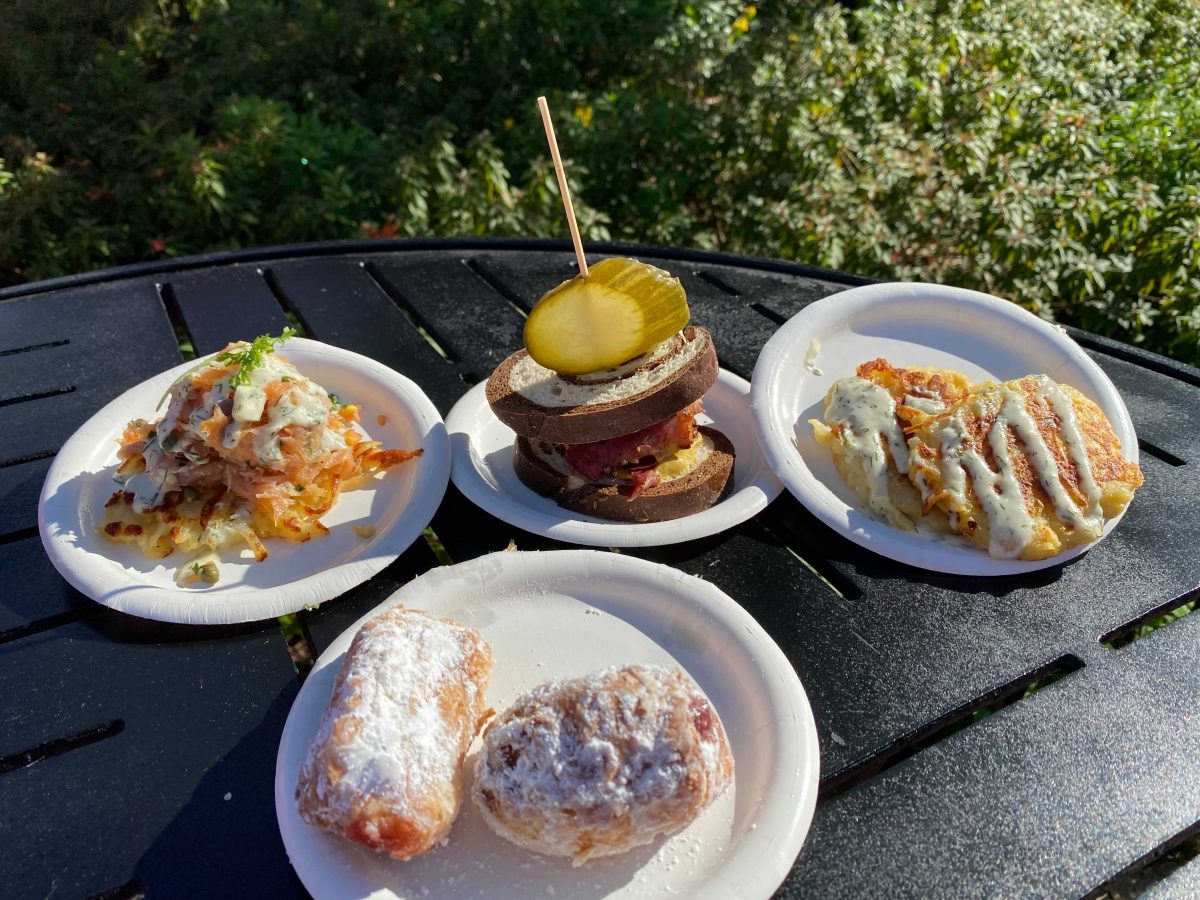 Everything at the L'Chaim Holiday Kitchen is simple, affordable and a great representation of food often enjoyed by those of the Jewish faith. Pastrami on Rye with House-made Pickles and Deli Mustard is in our top five because of the quality of the meat and the overall freshness of the sandwich. For $5.00 the serving is very generous. This is a great option for anyone looking for simple fare that delivers.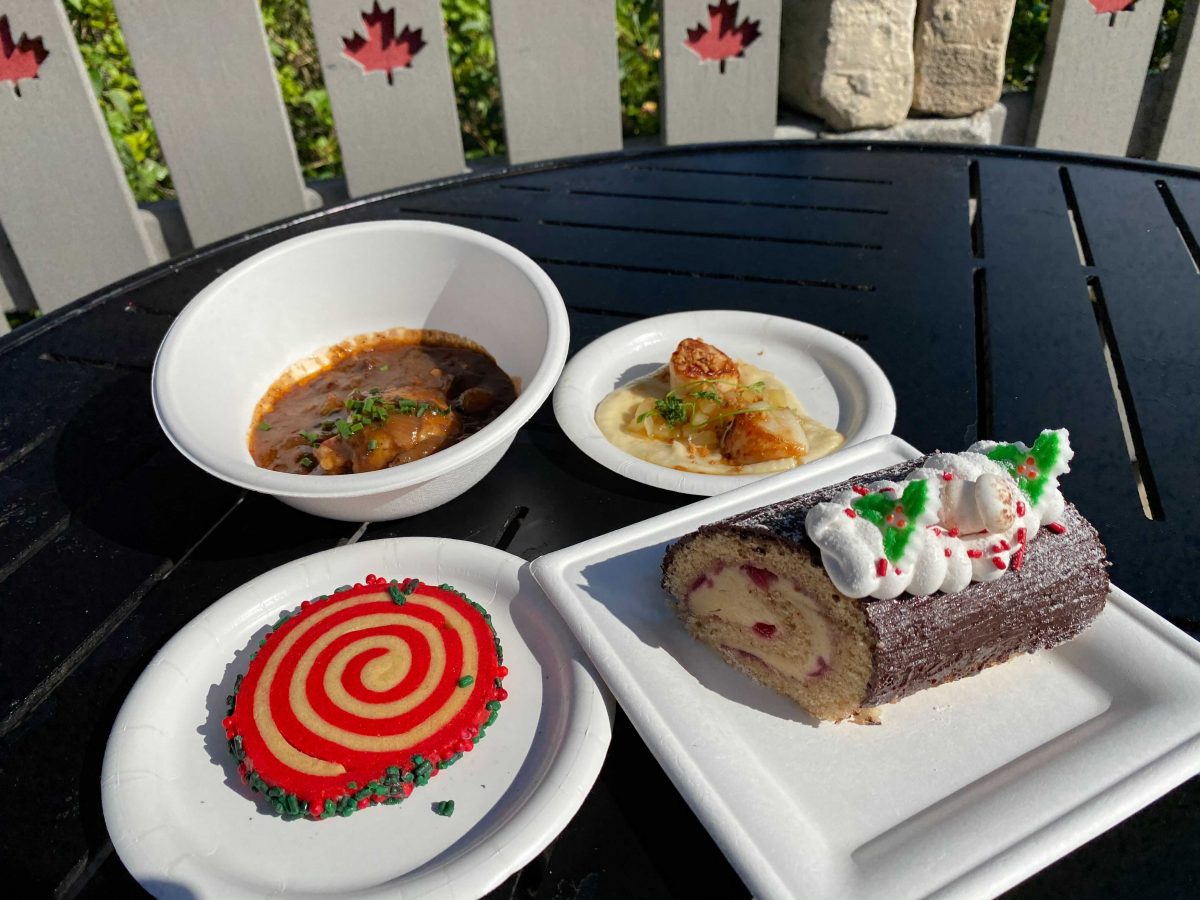 Let's finish off with something sweet. The Maple Bûche de Noël has some of the best holiday flavors rolled into one. Maple Mousse and Cranberry rolled in Gingerbread Chiffon Cake makes for a very flavorful, but also light dessert. For $4.50 it is a good value, and it is beautiful too. If you want a sweet that is a little more special than the holiday cookies available at many of the Holiday Kitchens this is a great choice.
There are over 35 different festival foods to try so we'll have more coverage of other must-eats, and some to potentially avoid. So stay tuned! If you're visiting Walt Disney World this holiday season, make sure you have holiday magic at your fingertips. Become a TouringPlans Subscriber and gain access to our Lines app. Our Lines app users save 2-3 hours on average per day in the parks, so you'll have more time to savor the magic of this festive season.
Have you attended the EPCOT International Festival of the Holidays before? Which of these foods sound best to you?