Top 5 Eats at the EPCOT International Festival of the Holidays for 2020, Part 1: Mexico through Germany
It's the tastiest time of the year! The EPCOT International Festival of the Holidays has so many wonderful offerings, and for many guests the biggest highlight is the festive food at the Holiday Kitchens. There is such great food and drink available it can be overwhelming to decide what to purchase. In hopes of helping here are top 5 best eats, going from the Mexico Pavilion to the Germany Pavilion.
Giant Tostada de Chorizo – Las Posadas Holiday Kitchen
Dulce De Leche Churros – Las Posadas Holiday Kitchen
Curry Chicken Rice Bowl – Shanghai Holiday Kitchen
Pork Schnitzel – Bavaria Holiday Kitchen
Cheese Fondue in a Bread Bowl – Bavaria Holiday Kitchen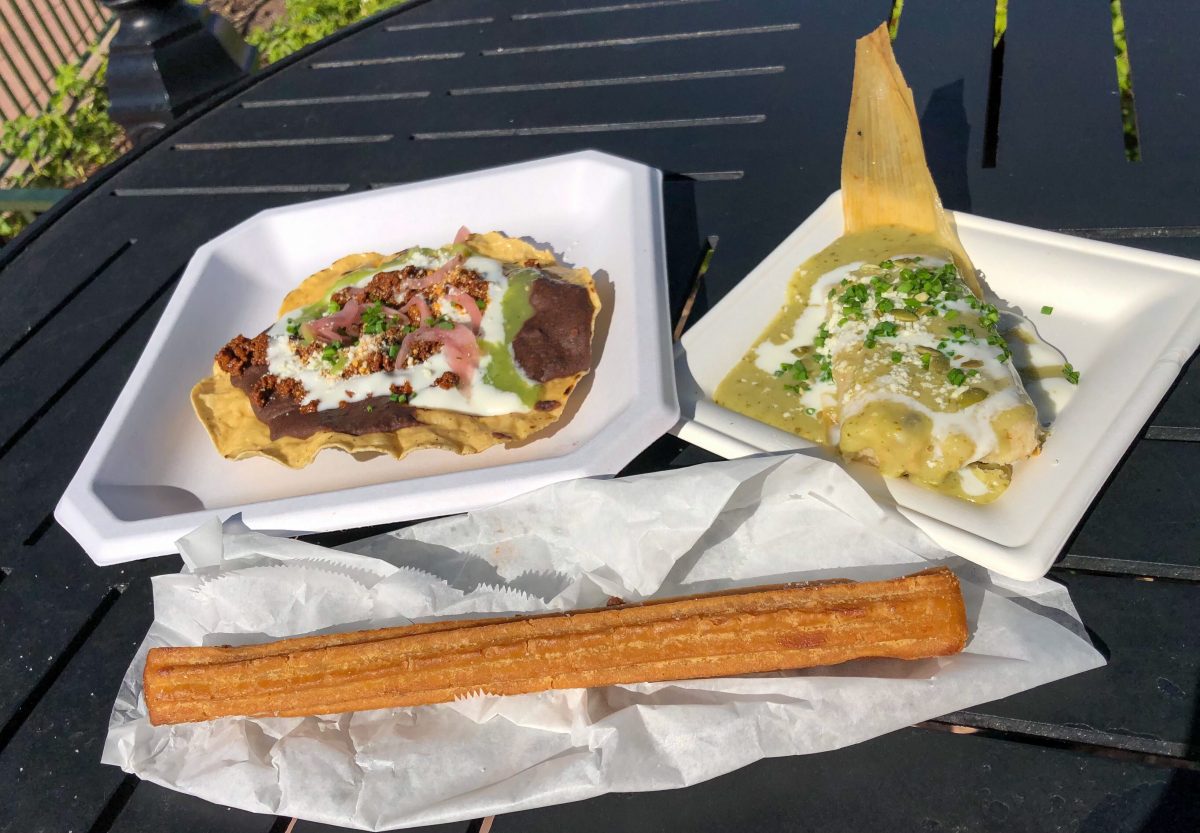 At Las Posadas Holiday Kitchen you'll find our first two eats in our top 5 list. The Giant Tostada de Chorizo is full of flavors that work so well together. Chorizo is the star (Mexican, spicy sausage), plus Chipotle Black Bean Purée, Salsa Verde, Queso Cotija, Crema Mexicana, and Pickled Onion. At $9.25 it is one of the priciest options and for the price a slightly larger portion would have been nice.
Also at Las Posadas Holiday Kitchen, the Dulce De Leche Churros are more than just your average churro. Filled with sweet, buttery Dulce De Leche, these churros are a nice holiday treat and they're only $0.25 more than a plain churro at a regular snack cart.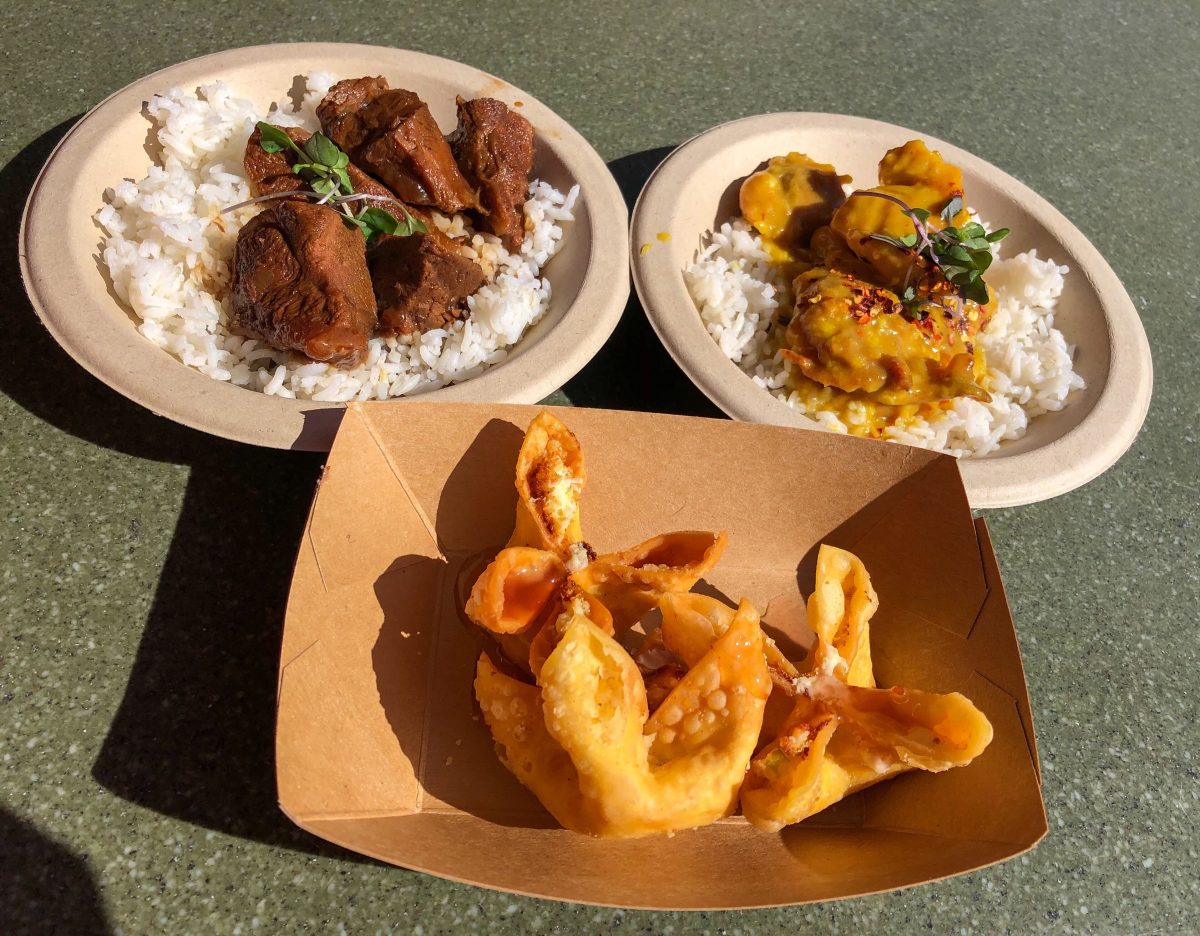 For something filling and a break from holiday flavors you may be used to, the Curry Chicken Rice Bowl is one our top picks. At Shanghai Holiday Kitchen this Curry Rice Bowl is a nice portion size for $8.00. Even if you're not too familiar with curry, this is a good way to try since it is smaller and costs less than a full portion. This yellow curry is mostly sweet, with some lingering warm spices that do not overpower this dish.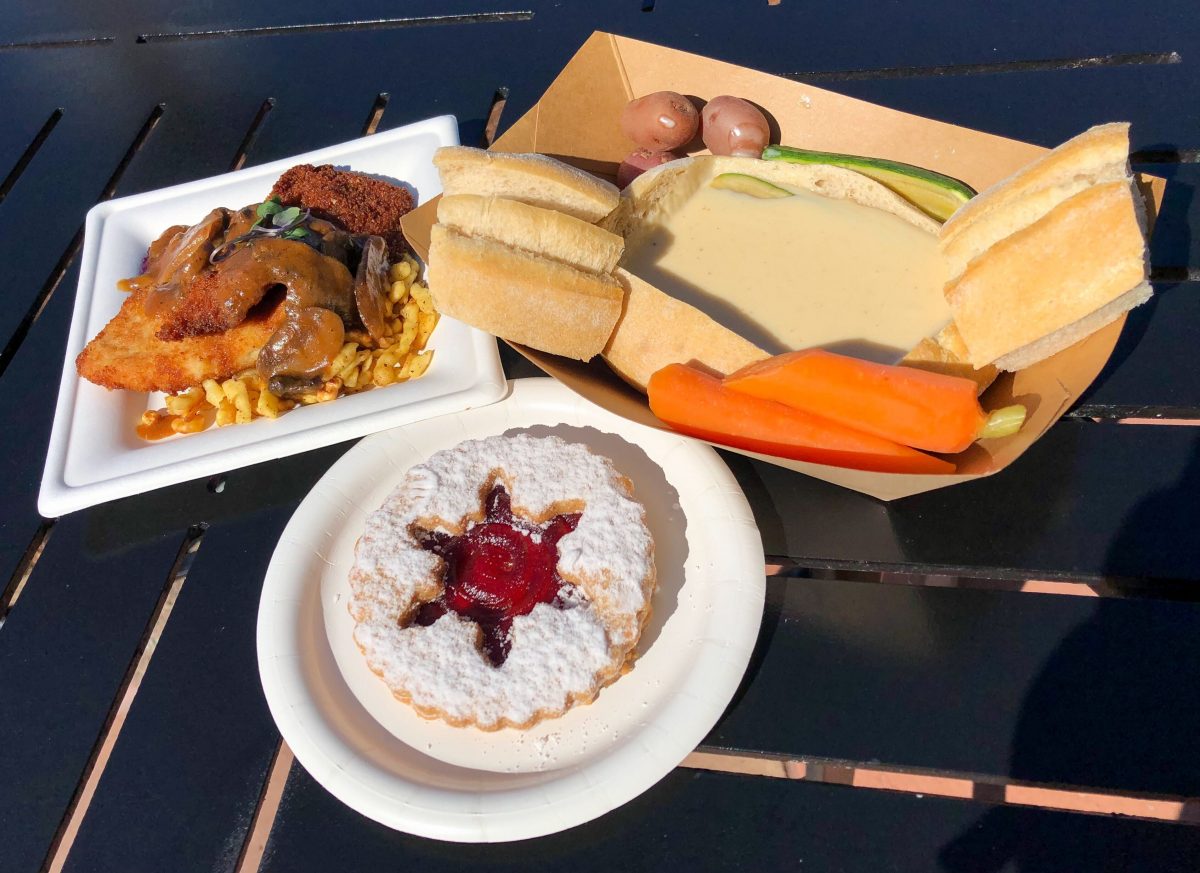 The Bavaria Holiday Kitchen is a popular stop as the rich flavors offered here are very familiar for many guests. The Pork Schnitzel is hearty and flavorful with Mushroom Sauce, Spätzle, and Braised Red Cabbage. The pork on our serving was cooked perfectly, crispy on the outside, but tender and juicy inside. At $6.25 it is a good value and a good portion.
It's hard to resist gooey cheese and carbs. The Cheese Fondue in a Bread Bowl is comfort food at its best. The fondue itself was served nice and warm with crisp veggies, but the bread bowl and accompanying bread won out as our favorite thing to pair with the cheese fondue. At $8.25 it is pricey, but the portion size is pretty generous.
There are over 35 different festival foods to try so we'll have more coverage of other must-eats, and some to potentially avoid. So stay tuned! If you're visiting Walt Disney World this holiday season, make sure you have holiday magic at your fingertips. Become a TouringPlans Subscriber and gain access to our Lines app. Our Lines app users save 2-3 hours on average per day in the parks, so you'll have more time to savor the magic of this festive season.
Have you attended the EPCOT International Festival of the Holidays before? Which of these foods sound best to you?