National Eat What You Want Day
Happy National Eat What You Want Day! From the National Day Calendar website, this day is described as:
Observed annually on May 11, National Eat What You Want Day is about having one day a year of eating with no regrets. Whether you love donuts or fast food, today is your day to indulge without feeling guilty.
We invited distinguished food critics from all over the world to come work on this article. Unfortunately, none of them showed up. Here, then, are a couple TouringPlans picks for what we'd love to do to celebrate this day.
Priceline Guru John Tierney:
There's so many places we haven't gone to yet, but I think mine would have to be:
I have both long-term food envy and, for extra points, regrets: On our first family trip years ago, my son absolutely chowed down on the fried chicken at 50's Prime Time Diner. I vowed to have the chicken next time.
(His enjoyment was especially gratifying, as our kids have severe food allergies and that Disney trip was the first time they really had the opportunity to order so many different kinds of foods away from home.)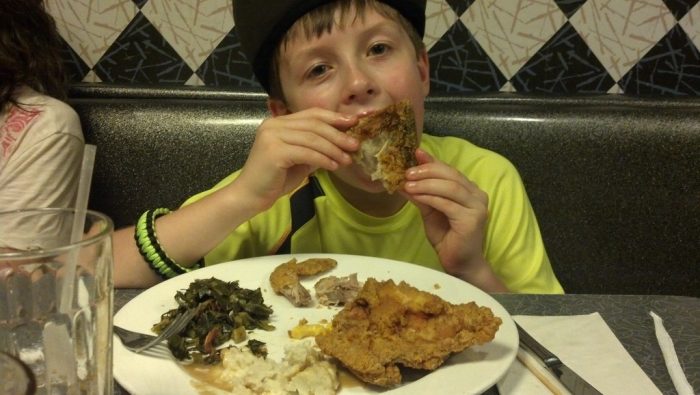 Fast forward to next trip: Son orders fried chicken again, and I order… meat loaf. It was good, but once the orders arrived I once again watched him with envy.
Guess we need to book another trip.
Blog Writer Neil Trama:
I don't how the answer to this isn't just immediately the Chef's Table at Victoria & Albert's. I doubt I will ever get to experience it in real life, but it's near the top of the bucket list for certain.
Social Media Manager Angela Dahlgren:
I would eat:
Popcorn (any cart)
Peter Pan Float (Storybook Treats)
Dole Whip Pineapple Float (Aloha Isle)
Why? Because I've done the tastes tests and Disney has the BEST popcorn ever. As for the other two, they're darn near impossible to find anywhere else, so you can bet your bottom dollar I'm going to have them when I can!
Keep the conversation going — what would YOU put on your National Eat What You Want Day bucket list? Let us know in the comments.