New Design Coming to Classic Disney Treats
Out with the old in with the new, the classic Disney treats are getting a new design. For many families it is customary to bring home some boxed treats as gifts for loved ones back home, or as tasty souvenirs. These treats include crisped rice treats, taffy, chocolate bars, and more.
At Saratoga Springs Resort's merchandise location I came across an interesting moment in time as the old packaging sat side by side with the new packaging. The old package features the Fab 5 characters in their standard appearance with icons from the theme parks in the background. In the new design the characters have a more retro look to them. We've also seen this stylized appearance show up on apparel and other merchandise recently.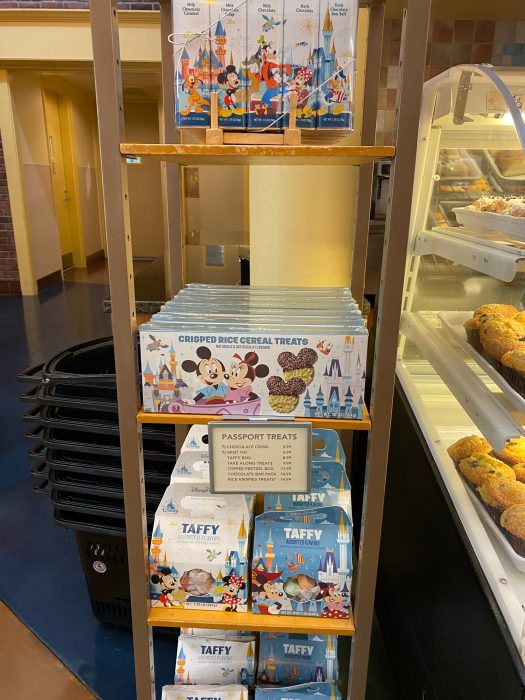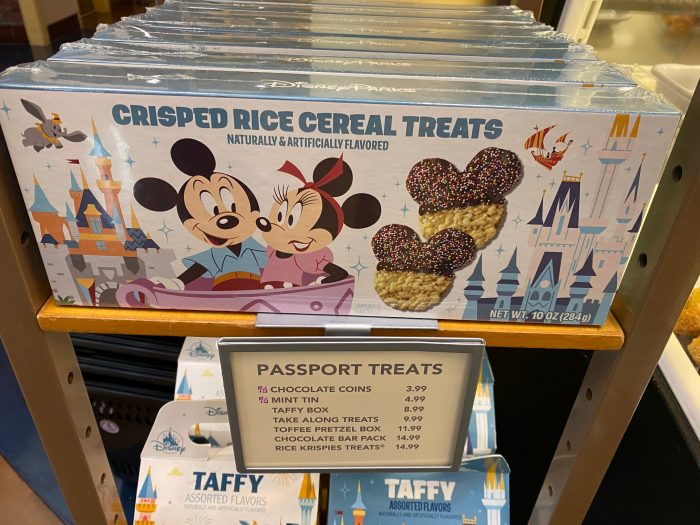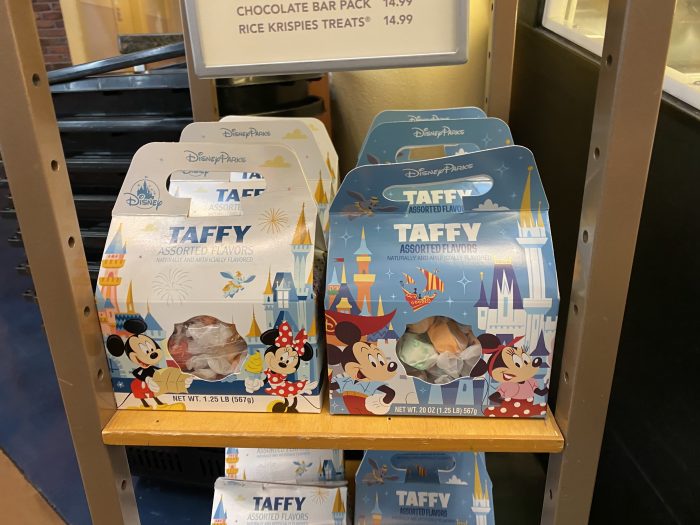 What do you think of the new look?