New Details about Space 220
The much anticipated Space 220 table service restaurant will be opening this winter near Mission: SPACE at Epcot and it's going to be an incredible experience!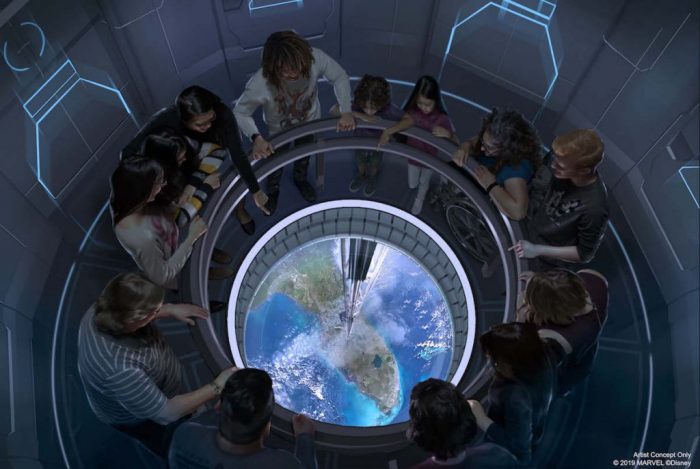 Guests will "blast off" via a special space elevator which will "take" Guests 220 miles above the earth's surface. Guests will really feel as if they are traveling straight up into space to dock next to the Centauri Space Station which is suspended just beyond the orbit of Mission: SPACE.
Upon arrival, you will be guided to your seats past the grow zone. This will be a spinning wall of produce that mimics Earth's gravity and represents some of the fresh ingredients used by the restaurant's culinary team.
Viewports found inside the restaurant will give you a real-time perspective as you travel high above the planet throughout your meal. Space 220 will be operated by the Patina Group.