NEW DIY Sprinkles Cupcake Kits Now Available at Disney Springs
Looking for a way to keep the kids entertained at home? Or maybe you just want to entertain yourself? Sprinkles Cupcakes at Disney Springs now offers a DIY Cupcake Decorating Kit, ready to go! It comes with four cupcakes – two birthday cake, one red velvet, and one chocolate – plus tubs of frosting, sprinkles, two frosting spatulas, and other decorations. If you're local this is a fun and tasty activity for home. And if you're visiting, this would be fun to do back in your hotel room, but especially if you're in a DVC Deluxe Villa.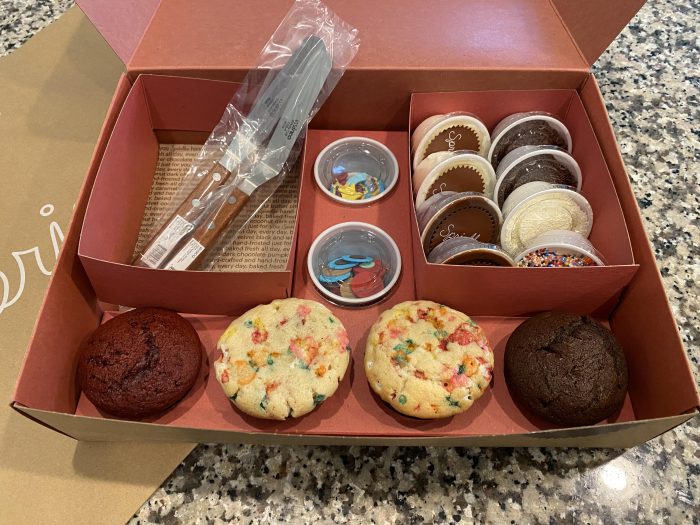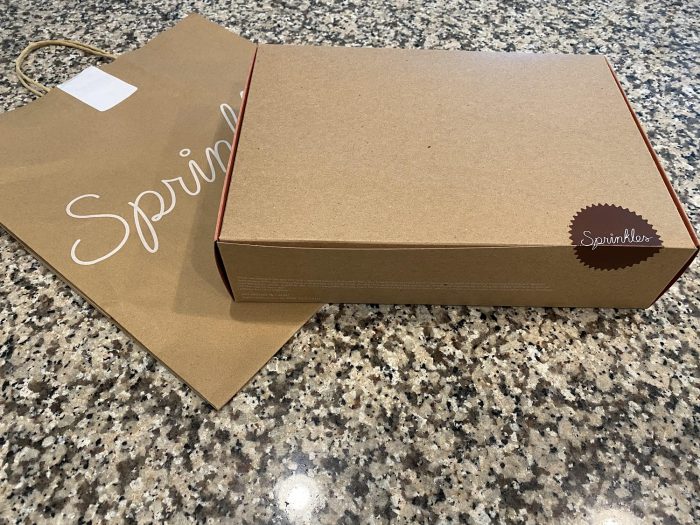 The kit is $29.00. Our field research representative, and their junior member of the field research team, enjoyed decorating their cupcakes at home. I think they did a great job with their decorating too!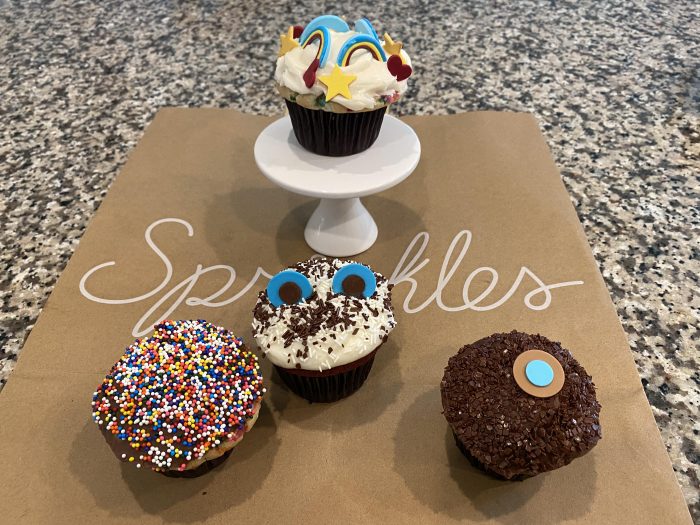 A Father's Day-themed kit is available through June 21, 2020. And if you really want to take the DIY up a notch they have a Mix and Bake Kit too which comes with the batter to make 12 cupcakes, either Chocolate, Vanilla, or Red Velvet, plus frosting and decorations. The bake kit is $39.00. Sprinkles Cupcakes at Disney Springs asks that guests pre-order online on their website or app, or by phone at 1-888-220-2210.
Will you pick up a kit for a little DIY fun at home or in your hotel room?