REVIEW: Specialty Cupcakes at Sprinkles in Disney Springs
During a visit to Disney Springs, popping into Sprinkles for some specialty cupcakes is the frosting on the cake. Throughout the year Sprinkles offers seasonal flavors, some of which are very creative. Right now in honor of the Pro Bowl and the Super Bowl, Sprinkles is offering some game day flavors: Dr. Pepper and Flamin' Hot Cheetos – you read that correctly.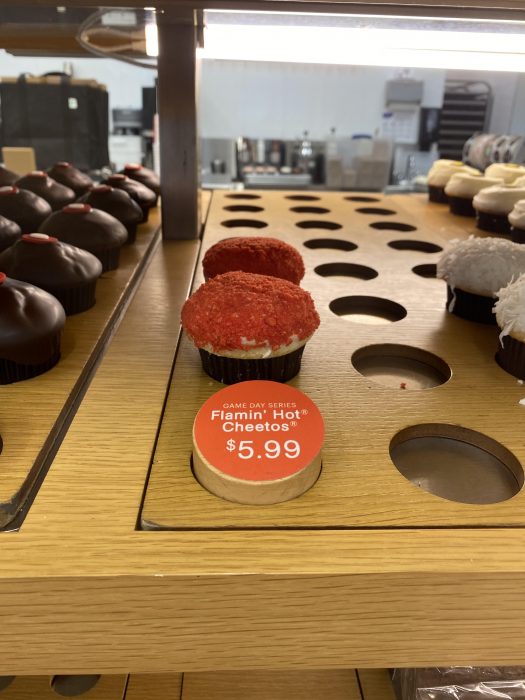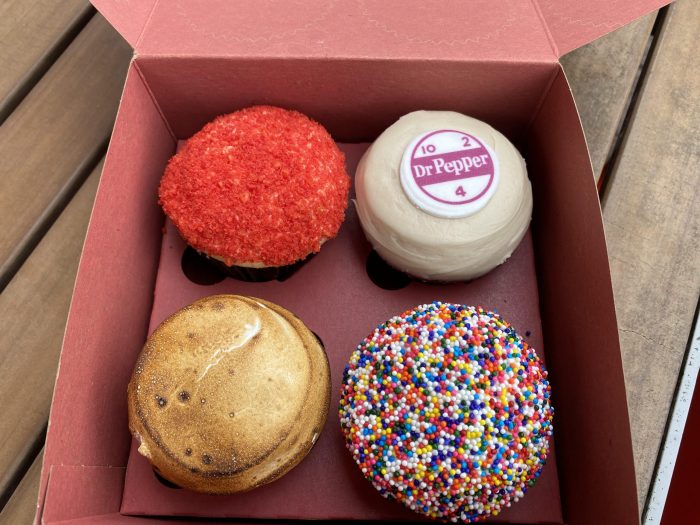 Each cupcake is $5.99, which may seem a little high, but the serving size is large. The Dr. Pepper cupcake is very sweet with a mild cherry flavor, just like the soda itself (or pop depending on where you're from). The Flamin' Hot Cheetos cupcake is not near as spicy as expected. The cake is light so the savoriness of the Cheeto crumbs are balanced with the frosting.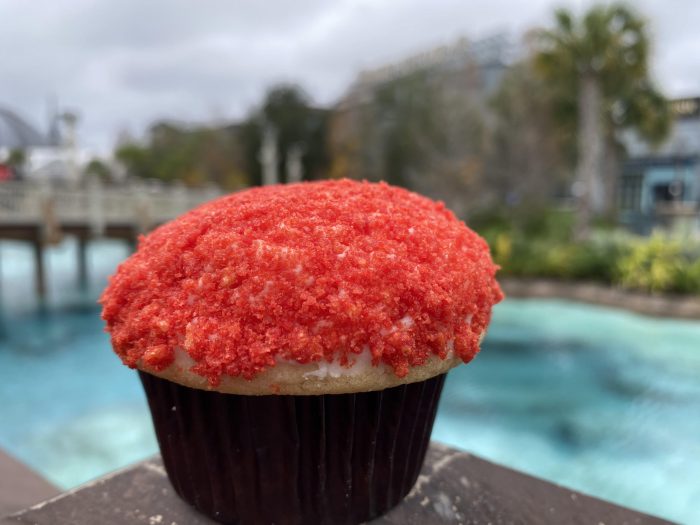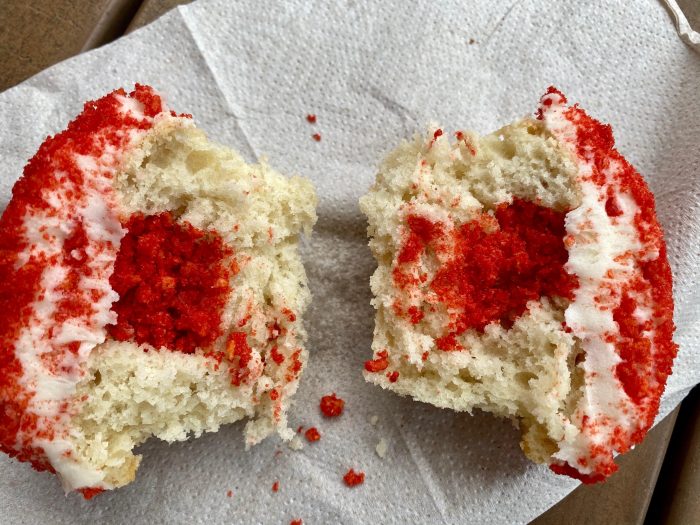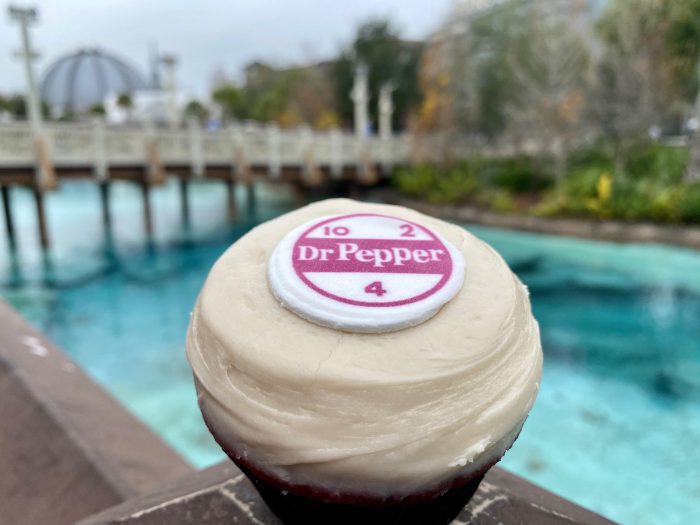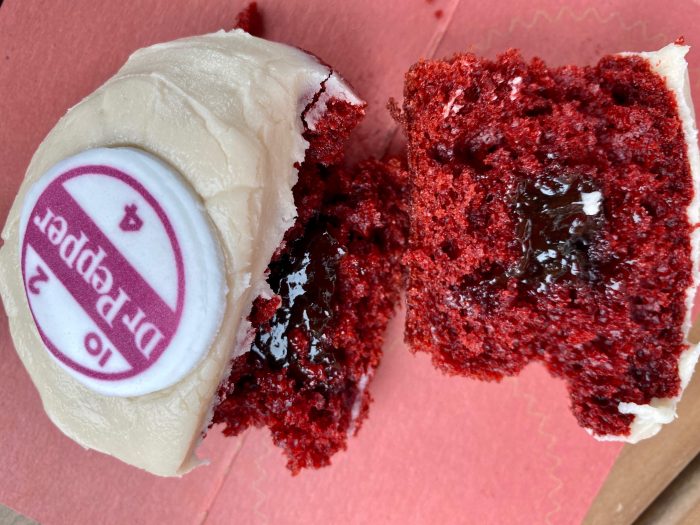 We also tried the S'Mores cupcake, and of the three it had the most accurate flavor. This S'mores cupcake has been around for a while as it is a favorite flavor. Belgian dark chocolate cake is filled with chocolate ganache and topped with toasted marshmallow frosting. Graham crackers line the cupcake liner so that the flavor and textures stand out separately.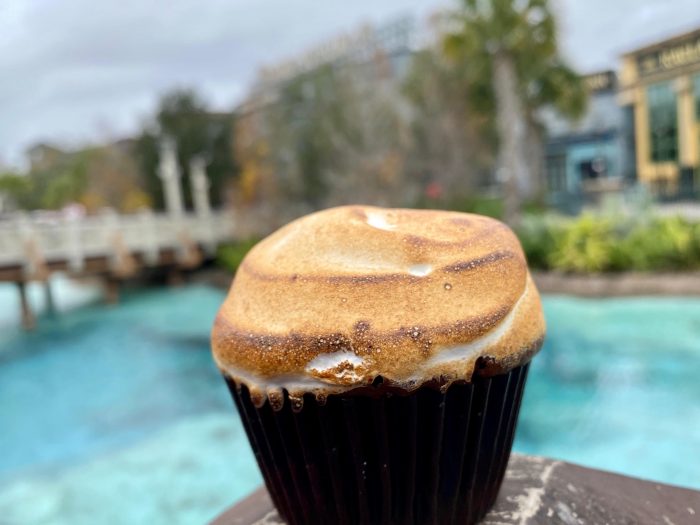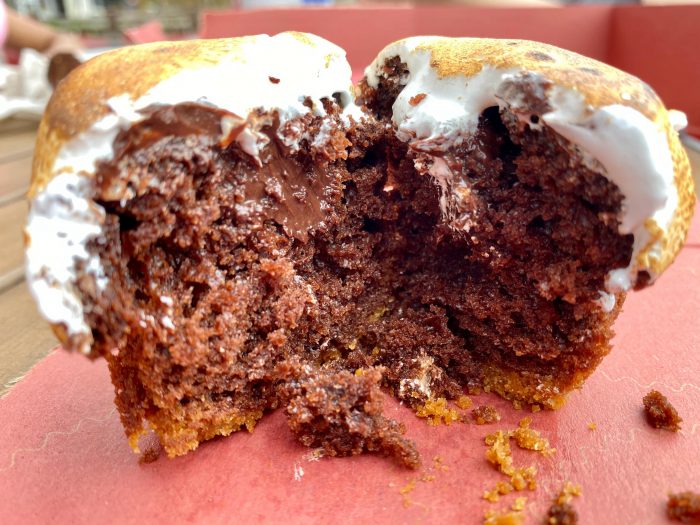 Which of these flavors are you going to try on your next visit to Disney Springs?