New Forky Hairbrush is Anything BUT Trash
Forky is a much-loved character in Toy Story 4 whose signature line is "I'm Trash!" Even if you've never seen the movie, you've probably at least seen a meme featuring Forky and this line. Thanks to his quirky personality, Forky has his fair share of cute merchandise, and the latest piece is fun and functional.
We spotted a children's hairbrush that is perfectly in the shape of Forky. It stands upright thanks for Forky's popsicle stick feet. The entire back of the brush is Forky's front from top to bottom.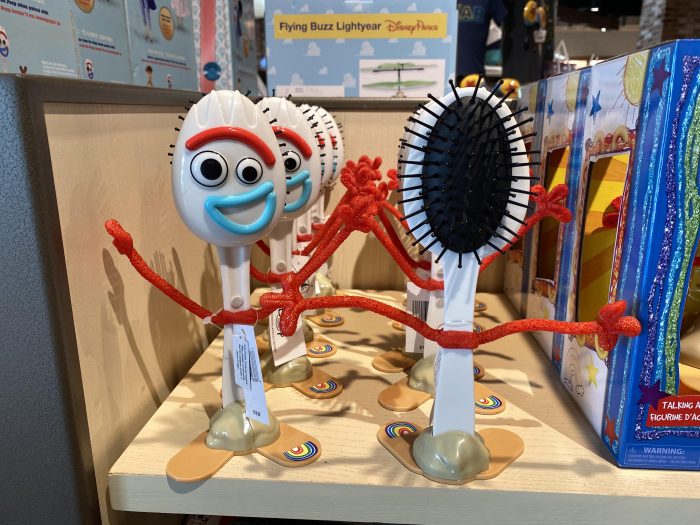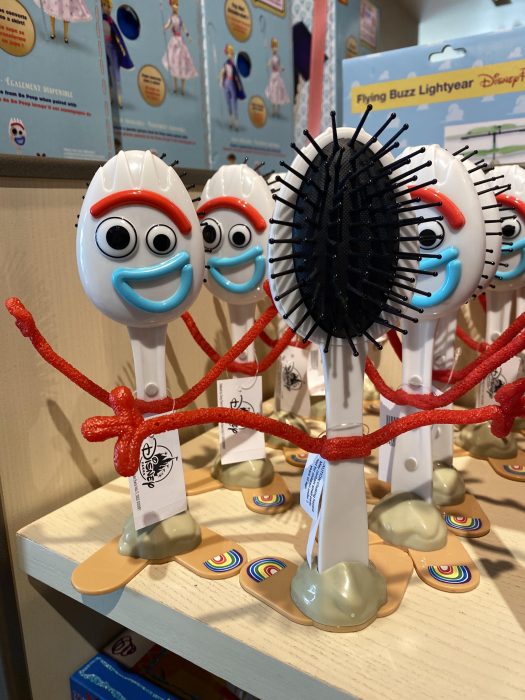 We spotted this brush at World of Disney at Disney Springs. It is priced at $16.99. The bristles are plastic, and the head of the brush is small, since this is a youth brush.
Do you know a little Forky fan that would love this brush?