Testing Out Face Coverings for Your Vacation (Part 2)
In part 1 of this blog post series, I described the masks to be included in our in-park mask testing.
This blog post is intended to be fun, and not medical advice. No masks in this test are not intended to replace Surgical Masks or N95 Respirators.
Confession time, I have been watching my share of YouTube videos. I have been enjoying seeing Brian in parks, but I also have been hooked on watching Adam Savage from MythBusters fame.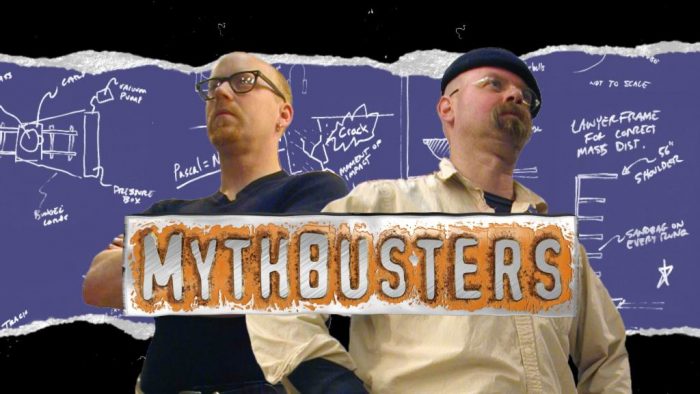 With some encouragement from my family and TouringPlans staff, I decided to do some MythBusters-style mask testing before the parks open.
As a reminder, here's the CDC face-covering guidelines for being out in public:
The Centers for Disease Control and Prevention (CDC) recommends that people wear cloth face coverings in public settings and when around people who don't live in your household, especially when other social distancing measures are difficult to maintain.
Cloth face coverings may help prevent people who have COVID-19 from spreading the virus to others.
Cloth face coverings are most likely to reduce the spread of COVID-19 when they are widely used by people in public settings.
Cloth face coverings should NOT be worn by children under the age of 2 or anyone who has trouble breathing, is unconscious, incapacitated, or otherwise unable to remove the mask without assistance.
The main purpose of wearing a mask is to limit people from infecting others. There might be some benefit for mask wearers to minimize exposure.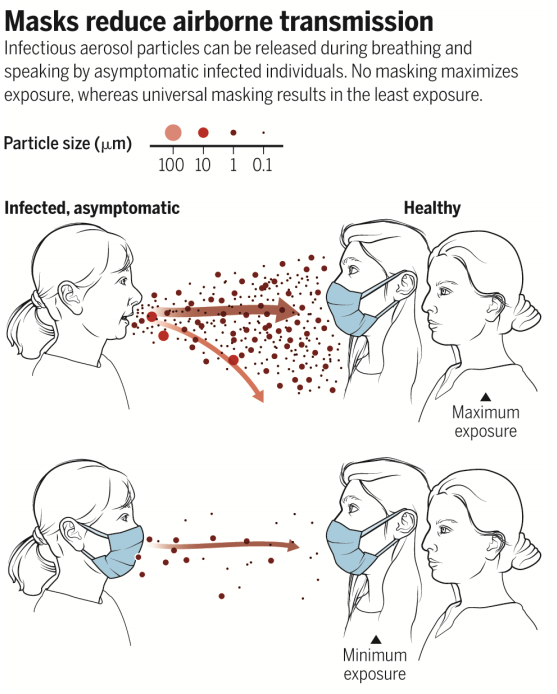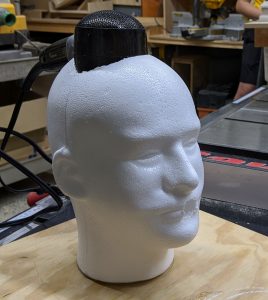 Brian suggested doing a test to see what distance a candle can be blown out. Since Brian is 500 miles away, I had to find a different test subject. A styrofoam head, a hairdryer, and a few holes will have to be my Brian. Meet Brian.
With no mask, Brian can blow out a candle 14 inches away with the hairdryer set on low. All masks prevented Brian from blowing out a candle even with the hairdryer on high.
The scarf/gaiter style masks the candle did flicker when the flame is held directly in front of the masks
The second test required simulating droplets in the air, and to see how efficient each mask was at blocking those droplets. I used flour as a stand-in for droplets. Flour is about 1 µm. Viruses are 0.5 µm and below. If flour can get through the mask, so can COVID-19.
For this test, we need a subject to try to inhale flour. Since my kids would not let me throw flour in their faces, I have a second styrofoam head with a vacuum to simulate inhaling. I'll call the head Derek. Hi, Derek!

With Brian blowing and Derek sucking, I sift flour between the two. At the end of the vacuum (and inside the mask), I added a black filter to catch any flour that Derek inhales.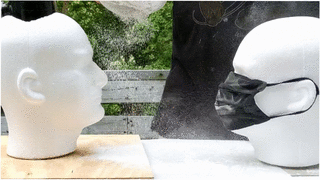 Below are the images of each filter from the flour tests.
1. VTER Cotton Breathing Mask
2. Mission Neck Gaiter
3. Athleta Athletic Face Masks (5-Pack)
4. Onzie Mindful Mask
5. Jiyye Neck Gaiter
6. Tough Outfitters 12-in-1 Cooling Scarf
7. StringKing 3-Layer Face Mask
8. Purple Face Mask
9. Eliel Face Masks
10. Thompson Tee
11. Kini Bands
As all the masks were selected for comfort, not medial use, flour did get through each mask. The force of suction is likely higher than a human mouth, and the filtration is being focused on the intake of the vacuum. Most of the flour did not go through the masks. The filter images are sufficient for comparing masks but is not scientifically conclusive.
We'll be testing out the masks in the parks when the parks reopen to see which of the masks wins for overall comfort.
Do you have any questions about this experiment so far? Let us know in the comments.