The SATURDAY SIX Spends a Night at Loews SAPPHIRE FALLS RESORT
This week's SATURDAY SIX takes a look at Loews Sapphire Falls Resort! Over the past month, we have looked at the reopening of the Universal Orlando Resort by checking out CityWalk, Universal Studios Florida, Islands of Adventure, and Volcano Bay. Today we're going to do a staycation at one of Universal's onsite hotels, Loews Sapphire Falls Resort.
# 6 – Safety First
Like the parks and CityWalk, the hotels at Universal have implemented a new set of procedures designed with guest and Team Member safety in mind. There is signage throughout the resort informing guests of the new safety measures, along with helpful reminders of things like social distancing and washing hands.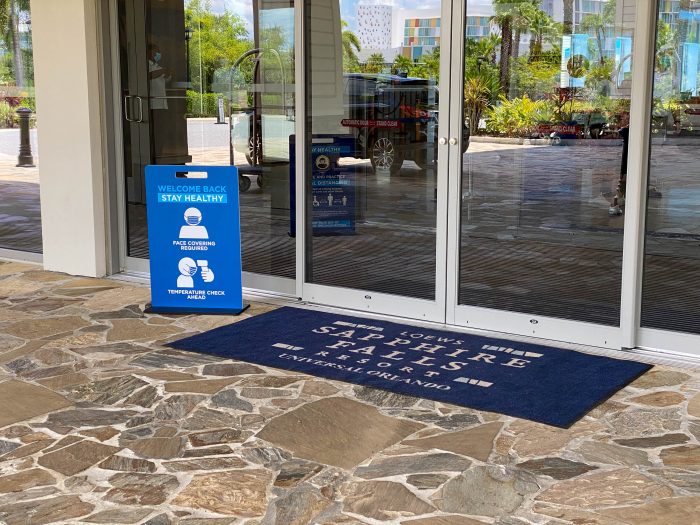 Universal and Loews have also made a helpful video of the new guidelines in place , which can you watch on the TV in your room. We'll go over the six parts of the video throughout the article.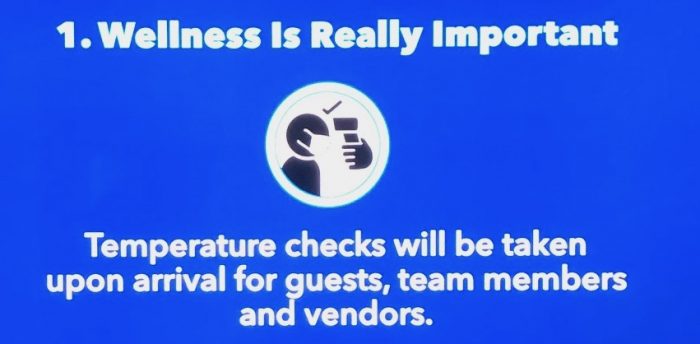 Upon entering Sapphire Falls, every guest has their temperature taken. If your temperature is under 100.4 degrees you'll be given a colored wristband. When wearing the wristband you'll be able to bypass the temperature checks at hotel, CityWalk, and parks. If you take the wristband off, you'll have to get your temperature taken again if you want to go anywhere on Universal property. The color of the wristband changes daily, and if your temperature is above 100.4 degrees you will not be allowed to check-in or stay at the hotel.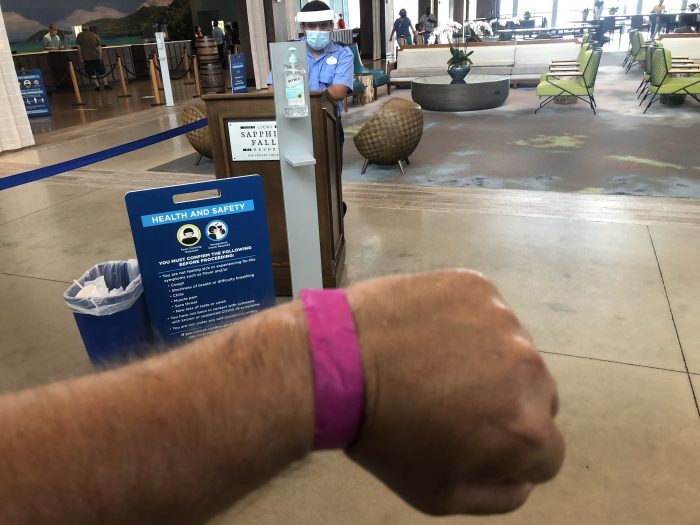 As a person who lives and works in Florida, I can tell you first hand that compliance with face coverings is – at best – hit or miss. I was at a Wal-Mart yesterday and I would have graded the store with an A+ given how many people were wearing masks, especially since there was no one reminding them too. That said, I went to a Home Depot and Publix right after and both places would be generously given a "D," as not only were a lot of customers not wearing masks of any type, many employees were not wearing them either or, in many cases, wearing them incorrectly.
At Universal, not only was face covering compliance at 100% throughout the hotel, we were reminded at several steps during our stay (by security, bus drivers, etc.) to make sure we were correctly wearing our masks.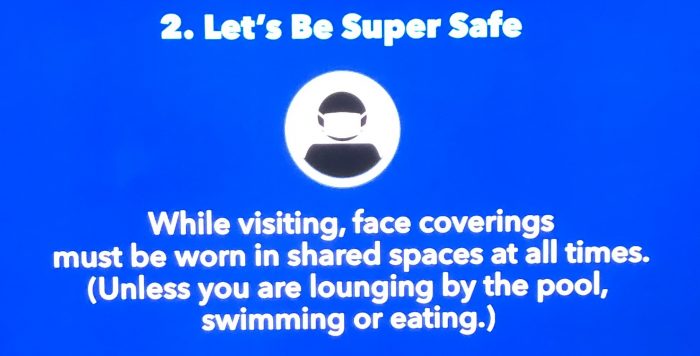 Social distancing takes place throughout Sapphire Falls, and at places where a queue would form there were markings on the ground to help you stay a safe distance from other guests.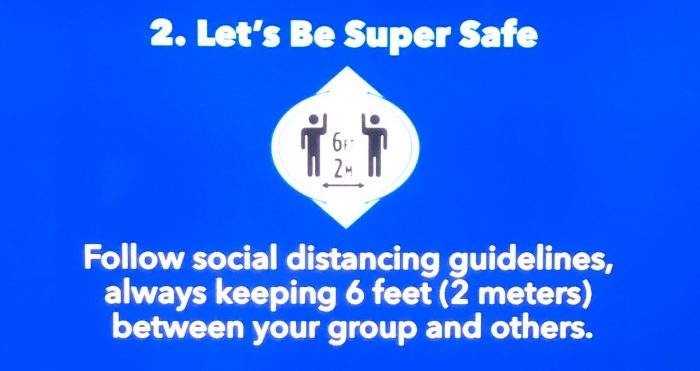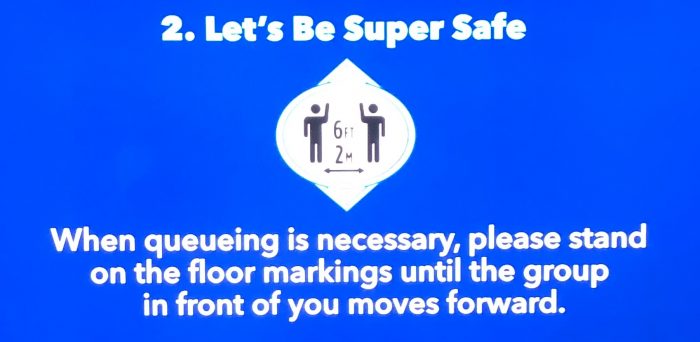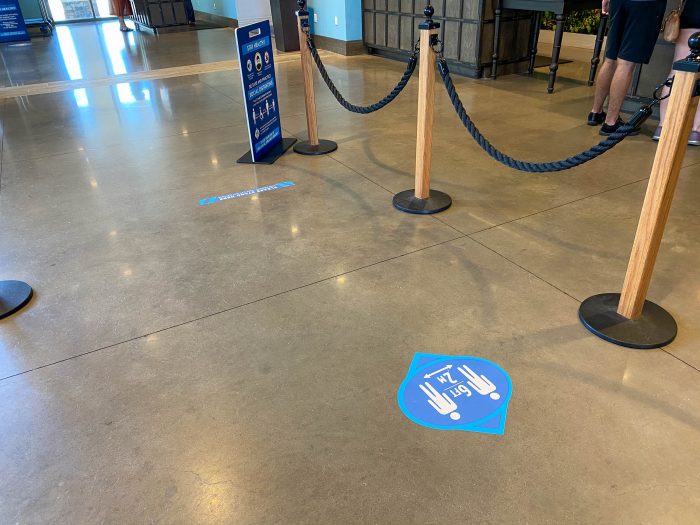 Loews also reminded guests that only one member of the traveling party needs to check-in at the hotel. The lobby has a wide array of seating for the rest of the family to hang out while waiting.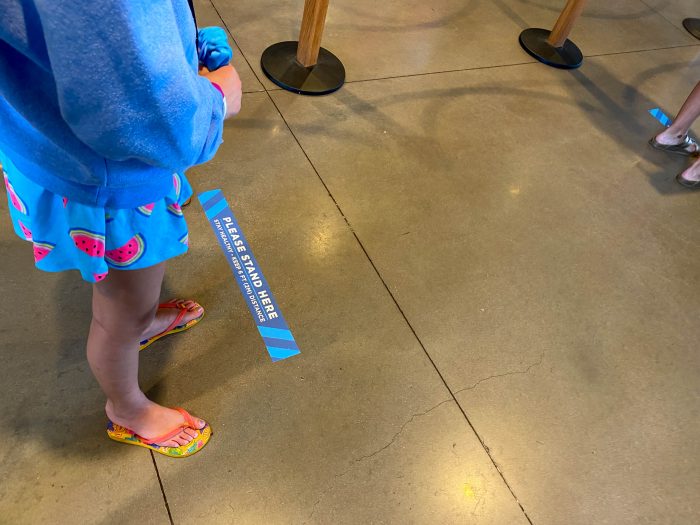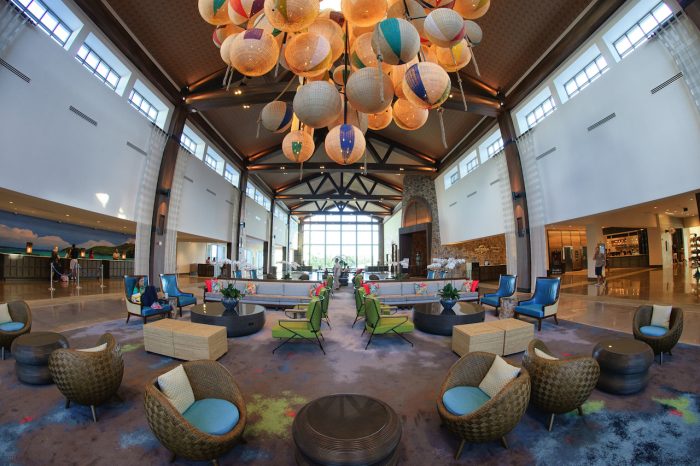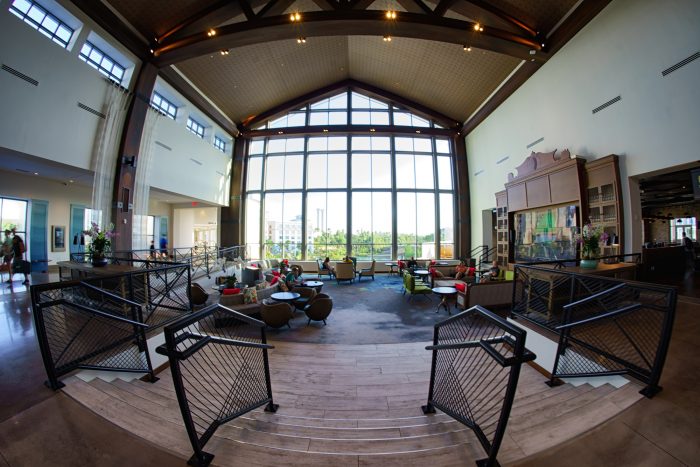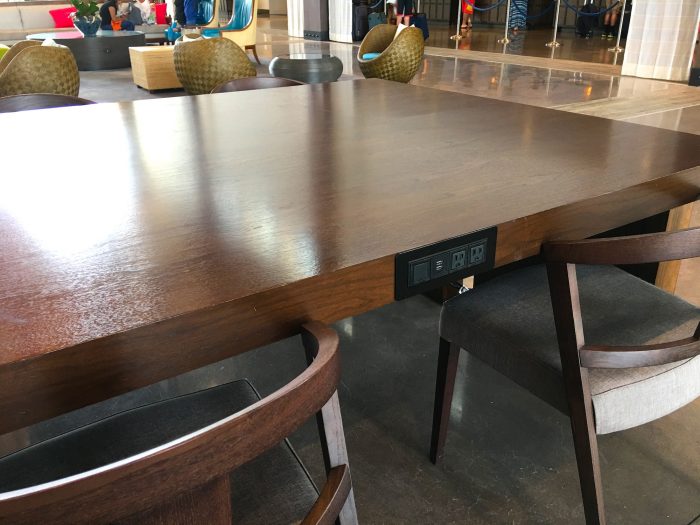 We mentioned this in earlier articles looking at Universal after reopening, but you will notice Team Members cleaning throughout your stay.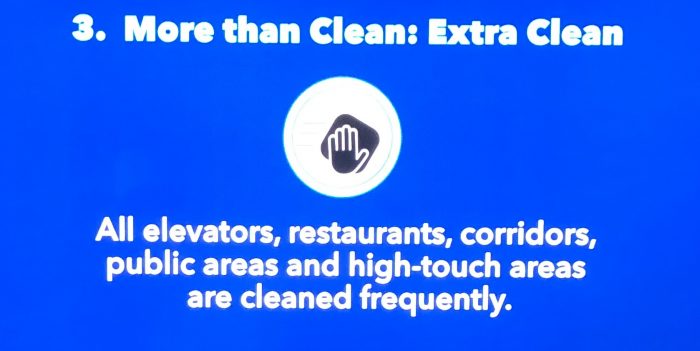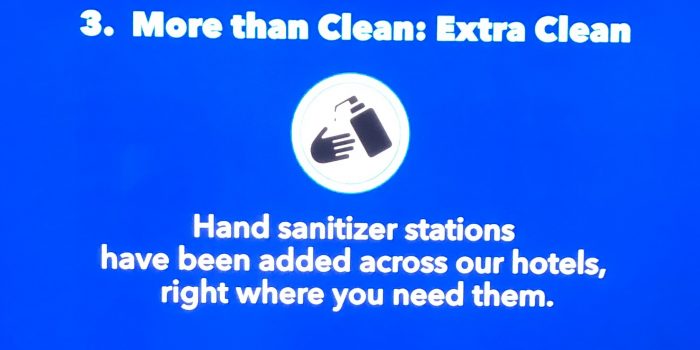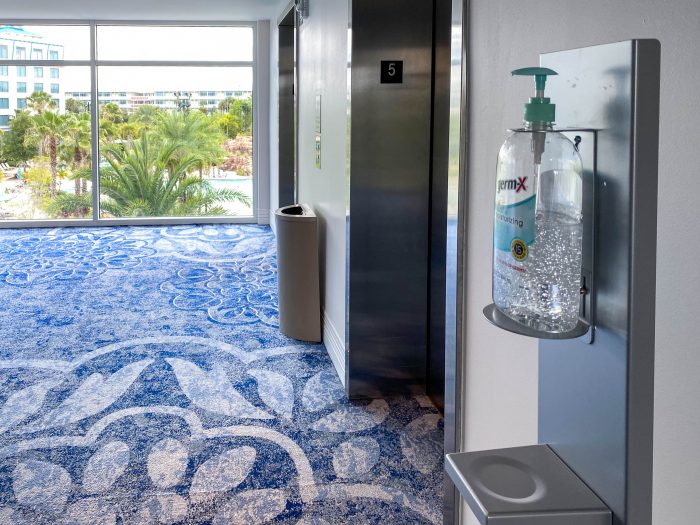 # 5 – The Theming
When Sapphire Falls opened several years ago, I thought it was a great addition to the line-up of on-site hotels at Universal Orlando. Today, I feel even stronger about it. I actually had the opportunity to take Southern and Western Caribbean cruises on Royal Caribbean, and after visiting various islands, I've gained a new appreciation for the hotel as it does a great job bringing "island time" to Orlando.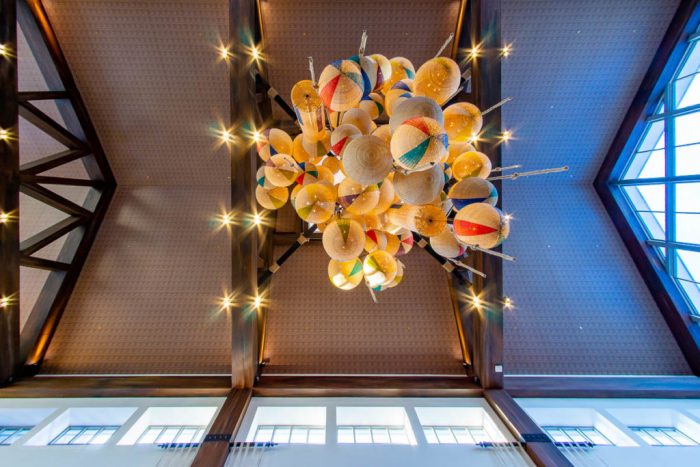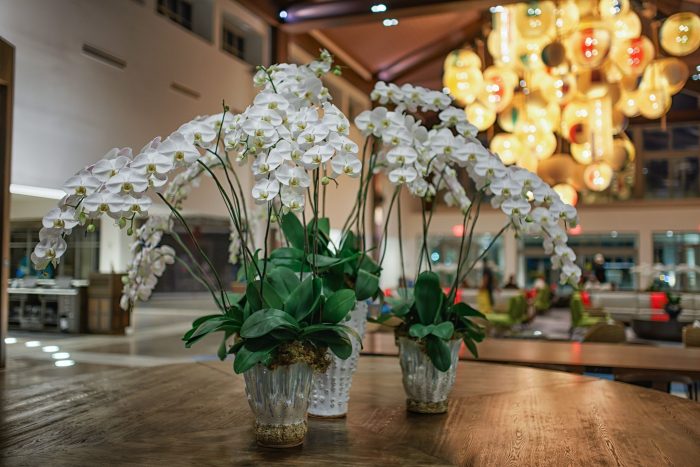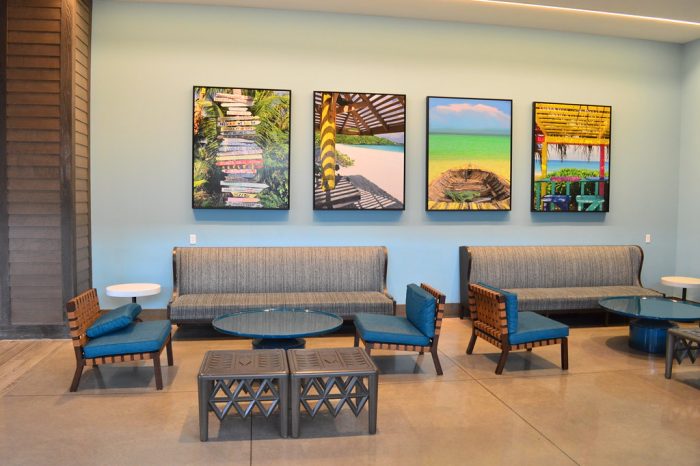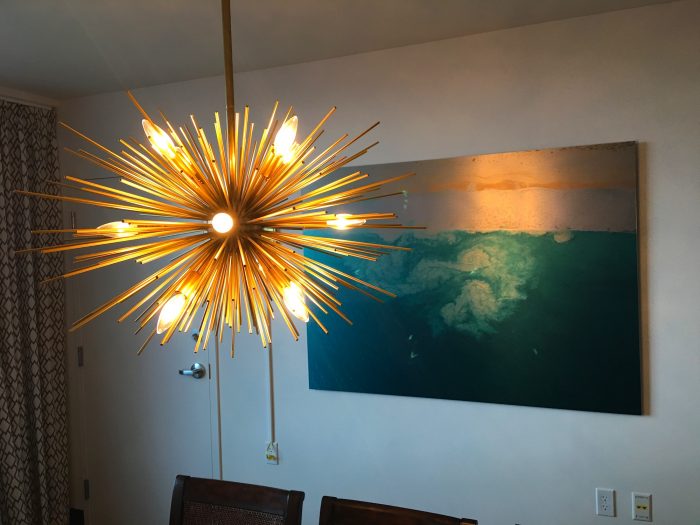 During our trips to the Caribbean, we have taken tours of various sugar mills and learned the history of sugar plantations on the islands. For centuries, sugar was the main crop for several islands, with sugar mills being ubiquitous. Throughout Sapphire Falls you will see references to sugar mills and their limestone towers.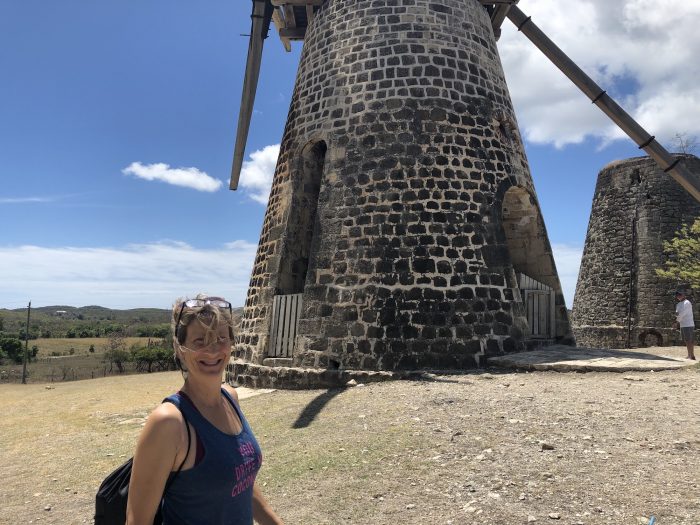 One of our favorite parts of Sapphire Falls is the incredible lobby bar, Strong Water Tavern. You can't miss the location, because it is connected to a near life-size recreation of a limestone sugar mill tower.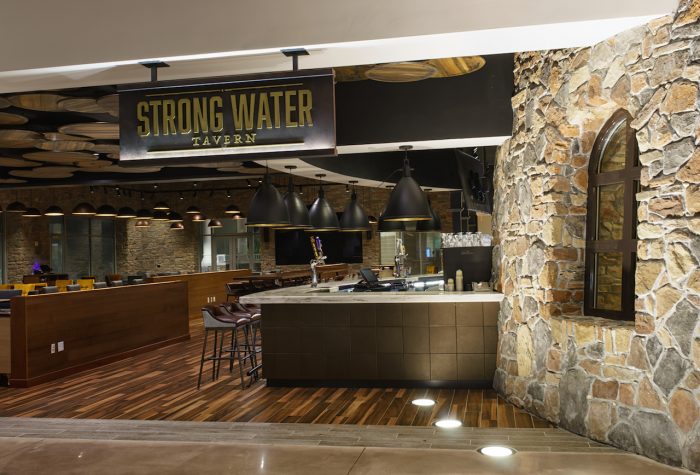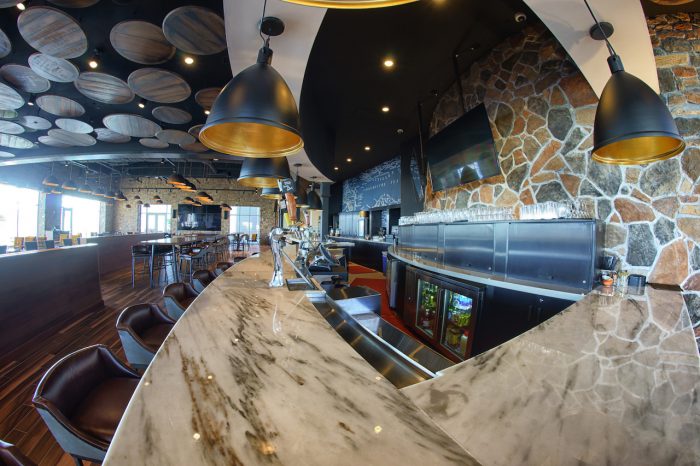 Like most dining venues at Universal, Strong Water has reopened with a limited menu, but even its scaled-down menu blows away what you would find at any other theme park hotel lobby bar. In fact, Strong Water may be the best bar on Universal property.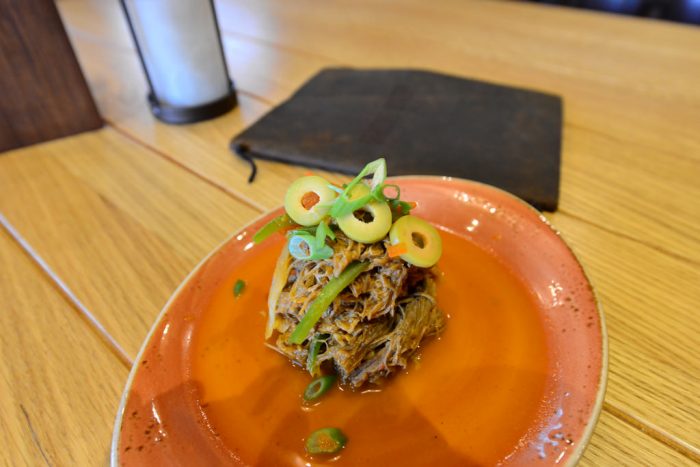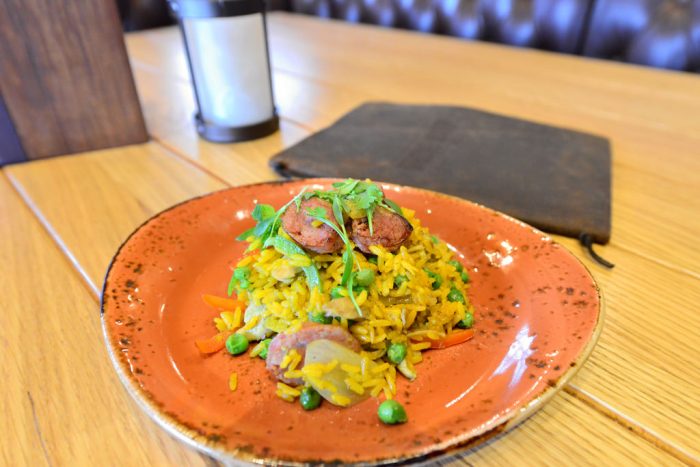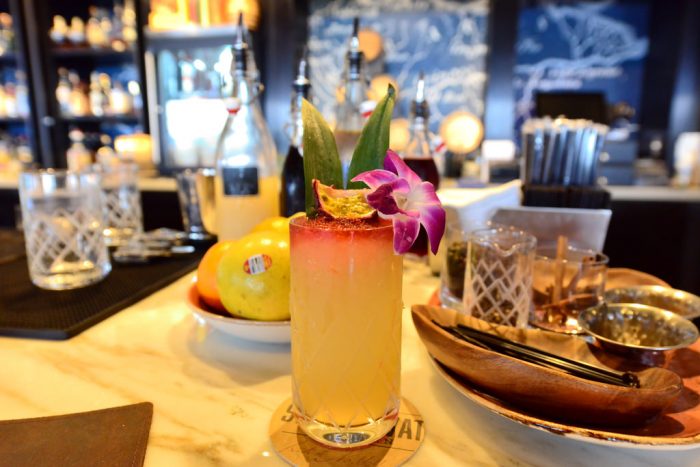 The giant sugar mill re-creation that Strong Water connects to is actually a staircase. Normally I'm an "elevator guy," but I actually love taking these stairs going back and forth from the pool area.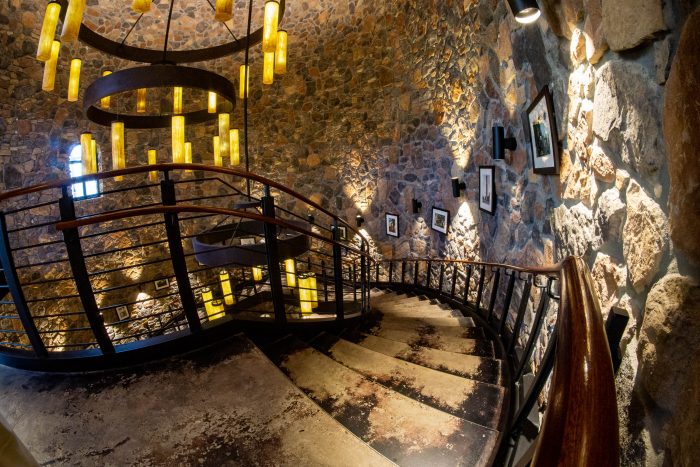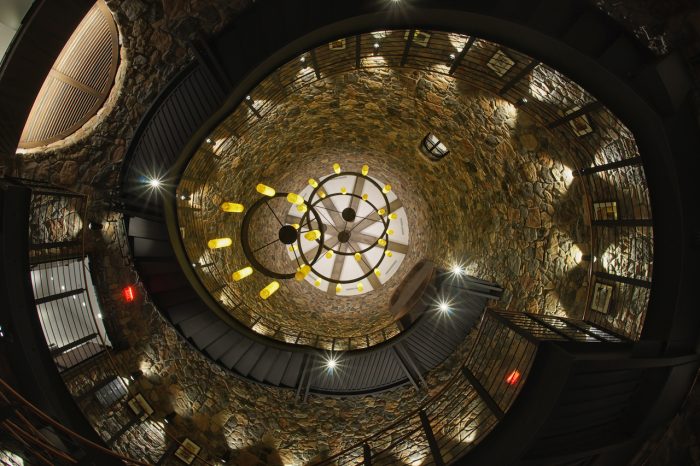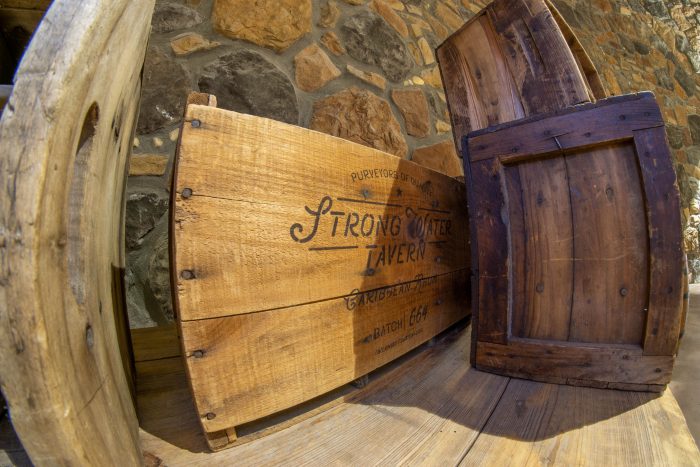 The grounds of Sapphire Falls are a tropical paradise.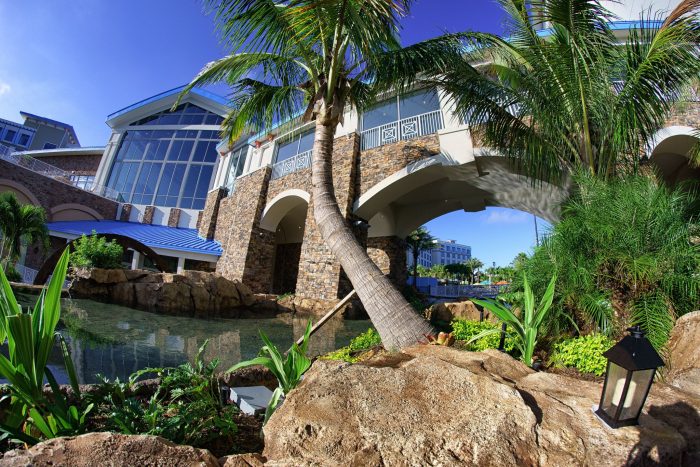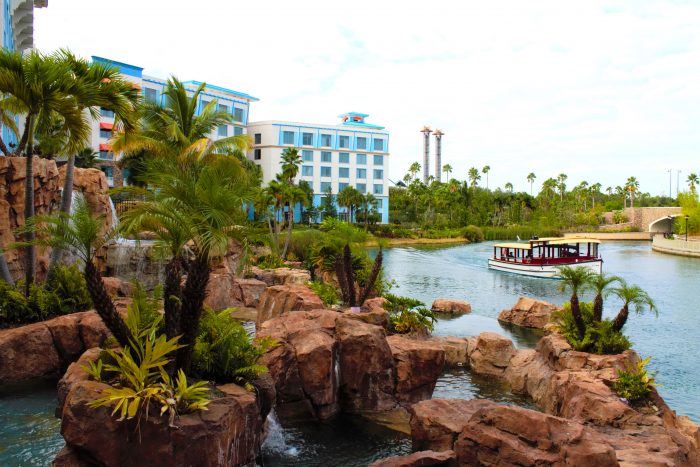 The Sapphire Falls branded merchandise falls within the island theme.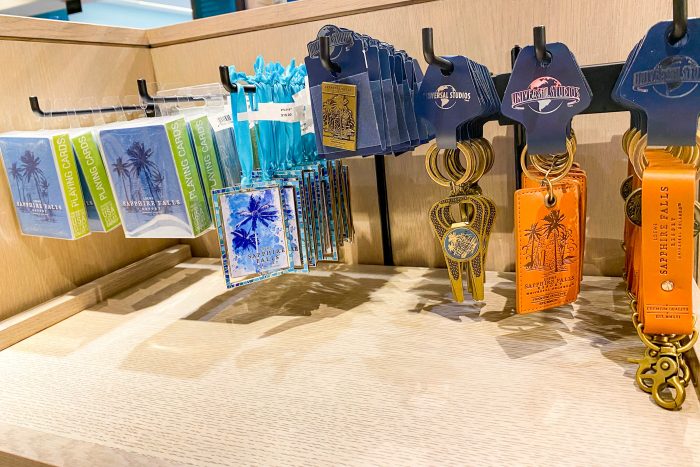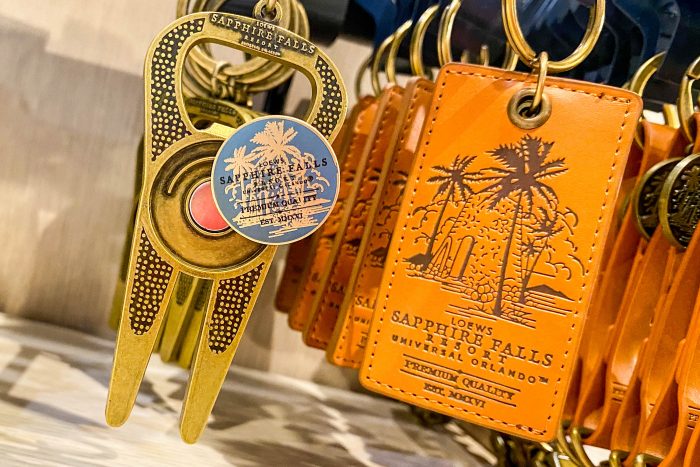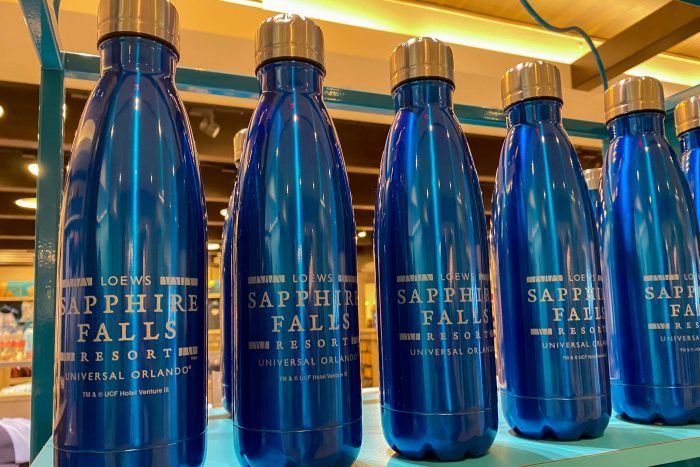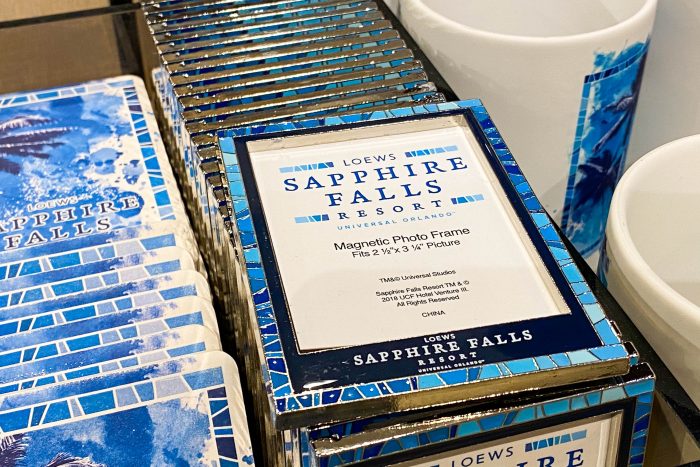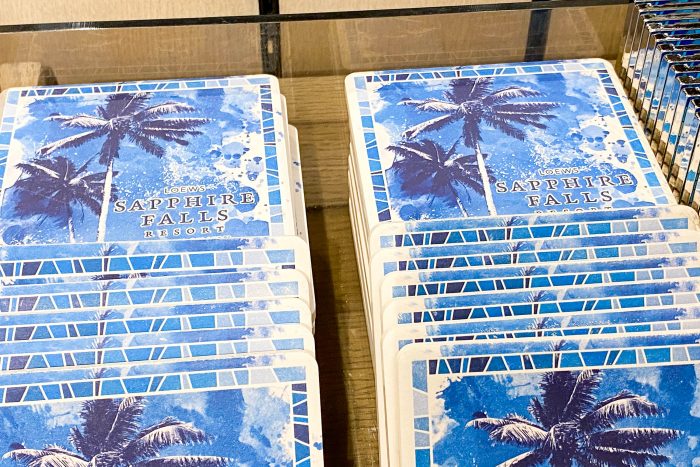 The Sapphire Falls gift shop is actually rather large, and has a wide selection of Universal merchandise to choose from.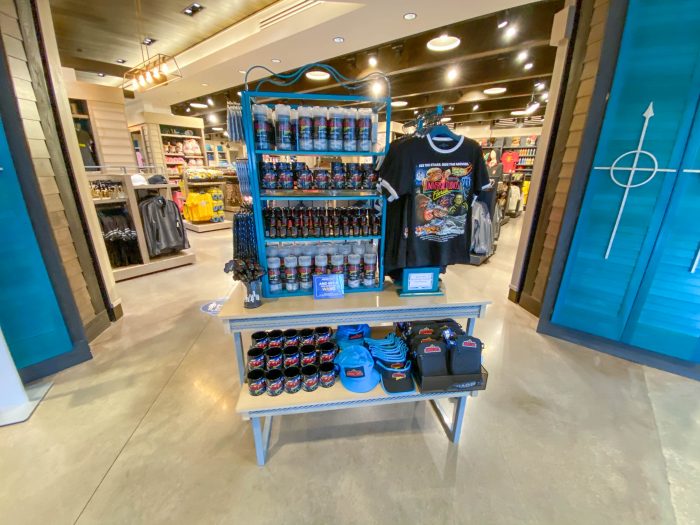 What you don't see in the store, Sapphire Falls can get for you.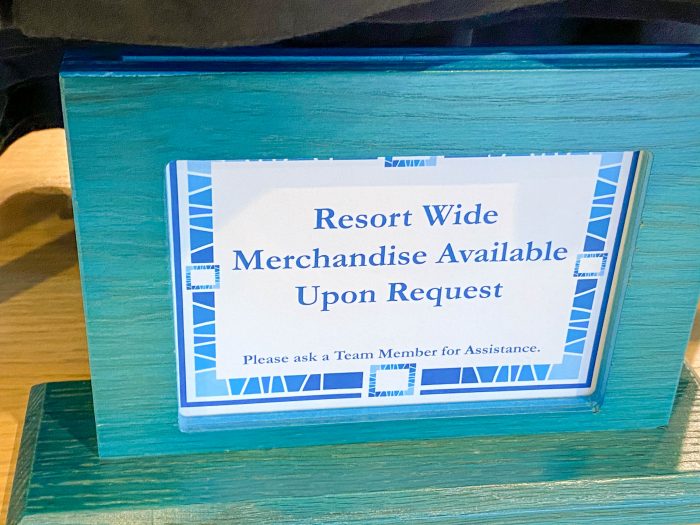 # 4 – The Rooms
The standard guest room at Sapphire Falls is 321 square foot and includes two queen beds. It accommodates four guests, but you can also add a rollaway bed for a fifth guest to sleep on. There is also a desk, a Keurig coffee maker, and plenty of outlets.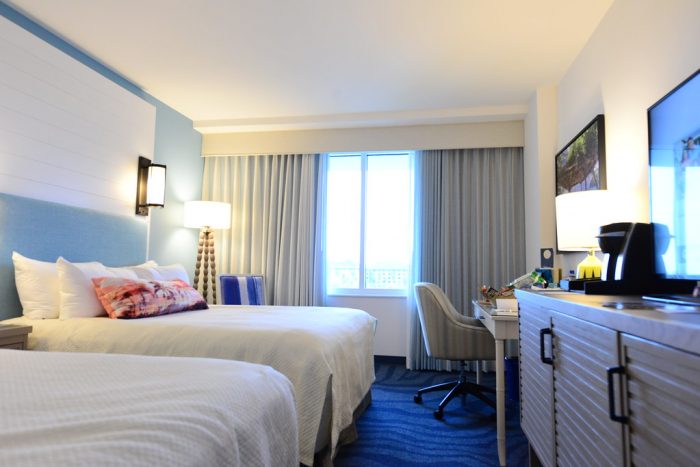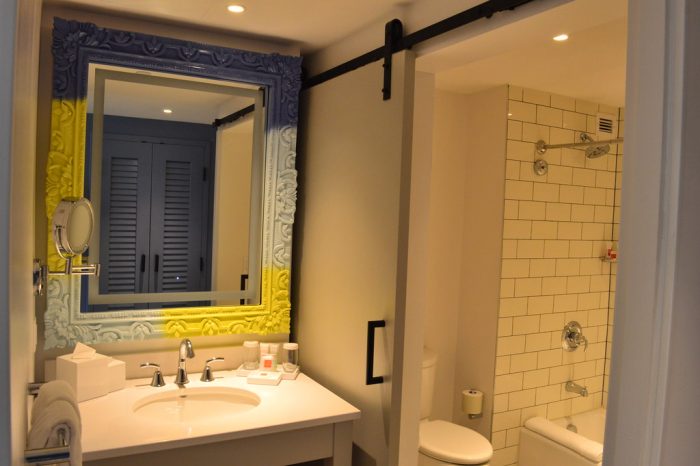 The Loews hotels at Universal do an amazing job when it comes to their kids' suites. Don't get me wrong, I love Disney's Art of Animation suites, but I always found it strange that the main bedroom was closed off from the rest of the room and kid's slept in the area closest to the hallway. At Universal, the kid's room is separated with a door opening into the adult's room, and not into the hallway. When staying with the kiddos, this seems like a much better way to do things as no one can slip out without the adults knowing. At Sapphire Falls, the kids' suite has a nautical theme and the overall room is 529 square feet. This is a ton of space for everyone. The adults' room has a king-sized bed, while the kids' room has two twin beds.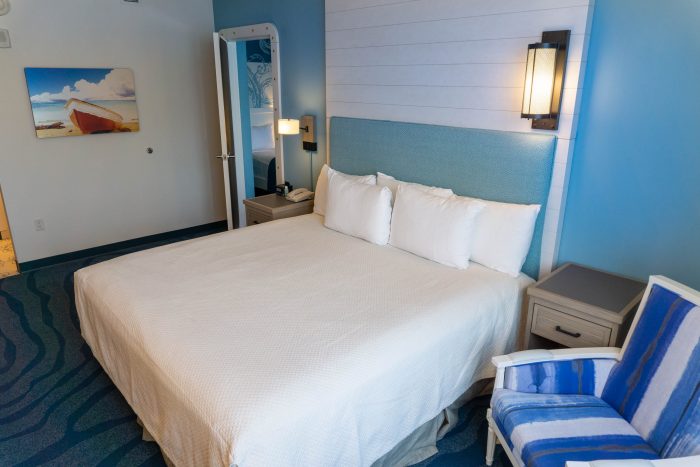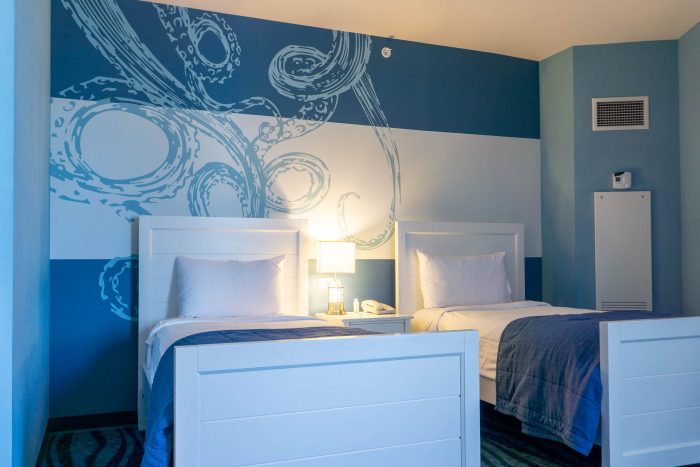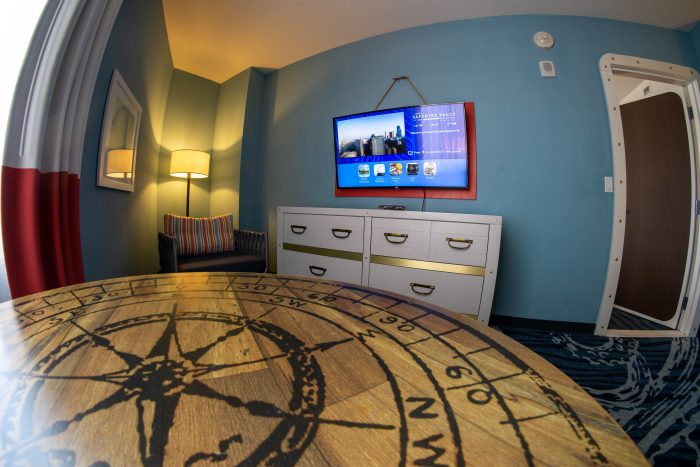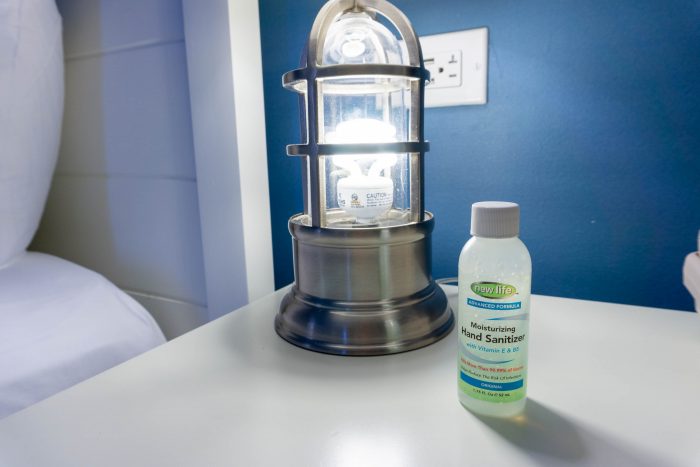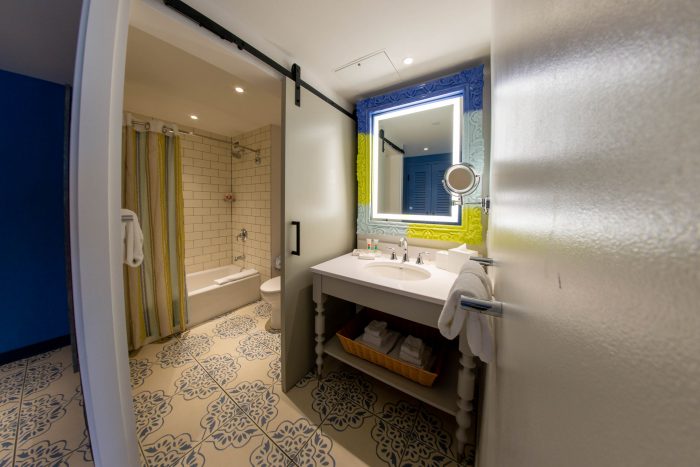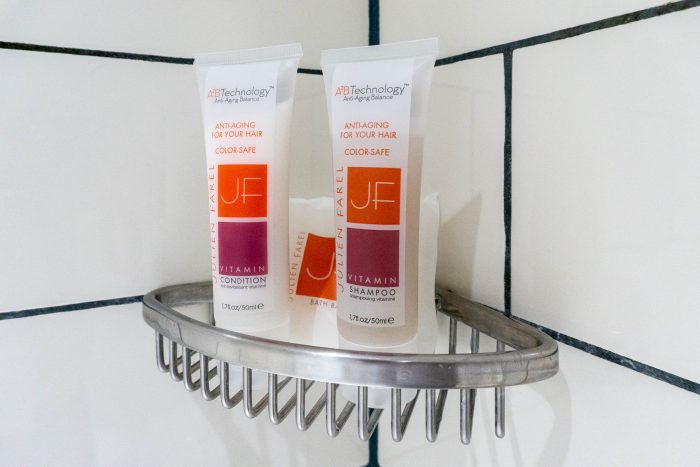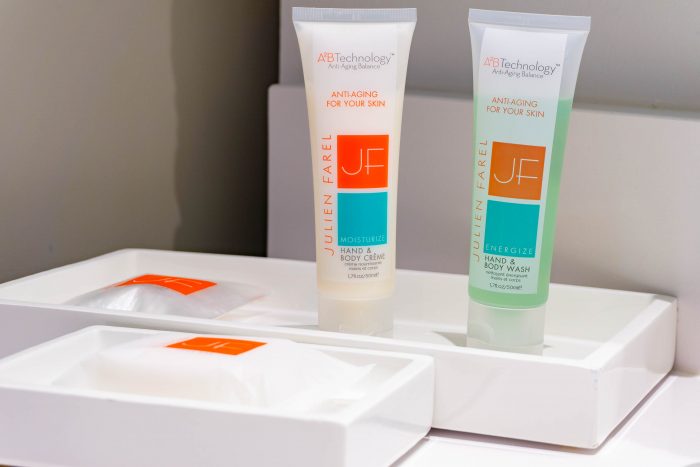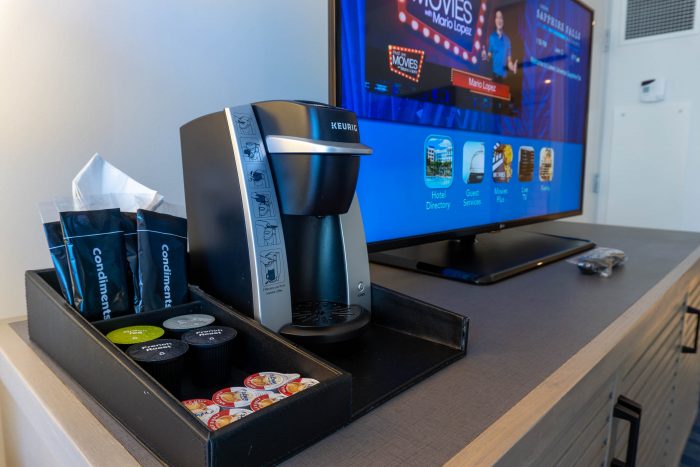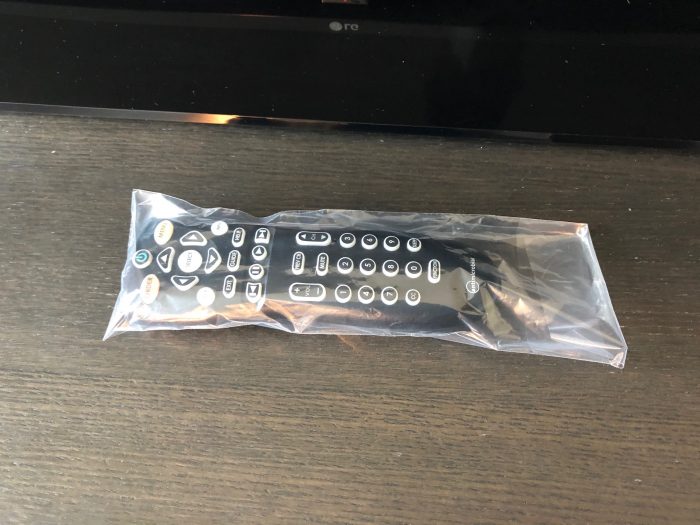 For you high rollers out there, Sapphire Falls has several Hospitality Suite options giving guests over 1,000 square feet of space. The best room in the house though is the Presidential Suite. This incredible room is 1,294 square feet and  features a large dining room, conference area, separate study area, refrigerator and separate sink, two bathrooms, and a soaking tub.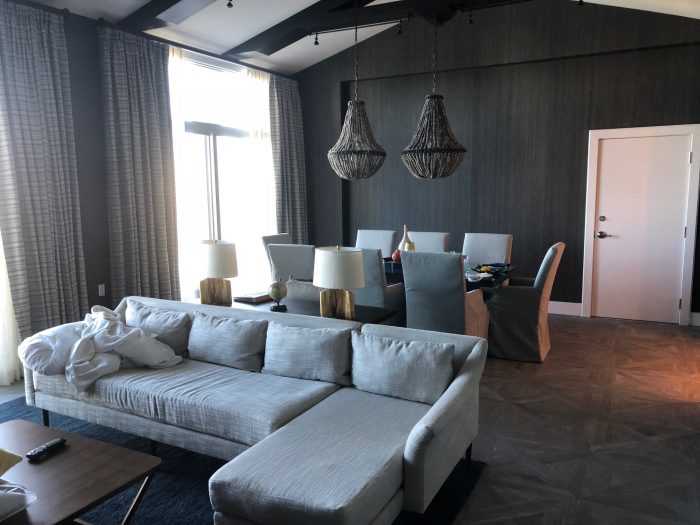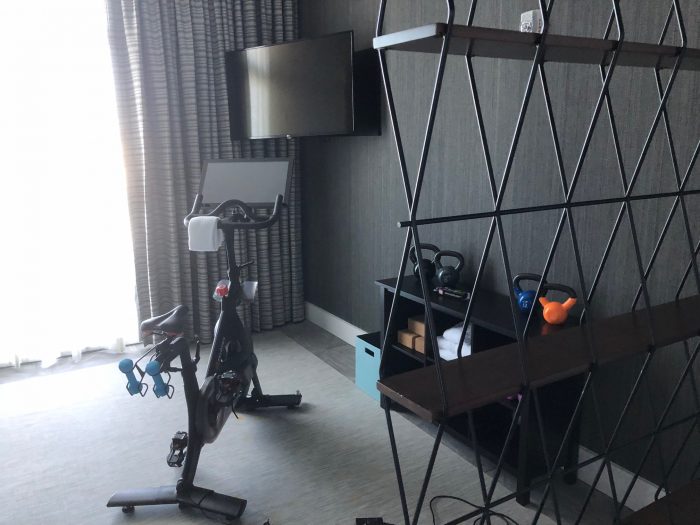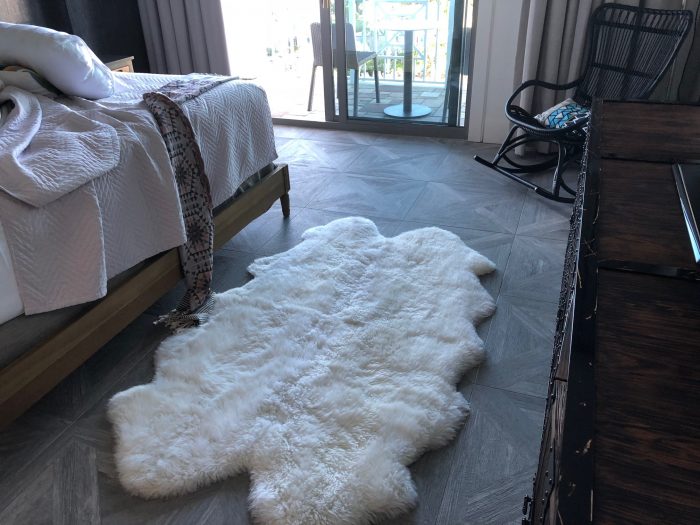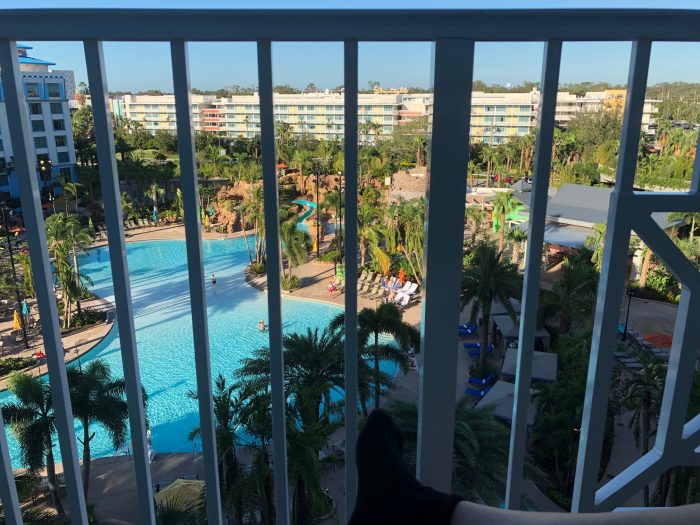 # 3 – Pet Friendly
We enjoy traveling with our four-legged friends, and it has become easier than ever to take your pets with you on a theme park vacation. Several years ago, Disney made several of their on-site hotels dog friendly. Universal offers four pet-friendly resorts with the Royal Pacific, Hard Rock Hotel, Portofino Bay Resort, and Sapphire Falls. What's more, each of Universal's properties were built with pets in mind, so the areas dedicated to them are much better than what you'll find at Disney. Each pet friendly room will accept up to two pets, but the cost is just $100 per room for the entire length of stay. Upon check-in, the Loews Loves Pets program gives each pet owner a "welcome kit" that includes treats, bowls, and a placemat.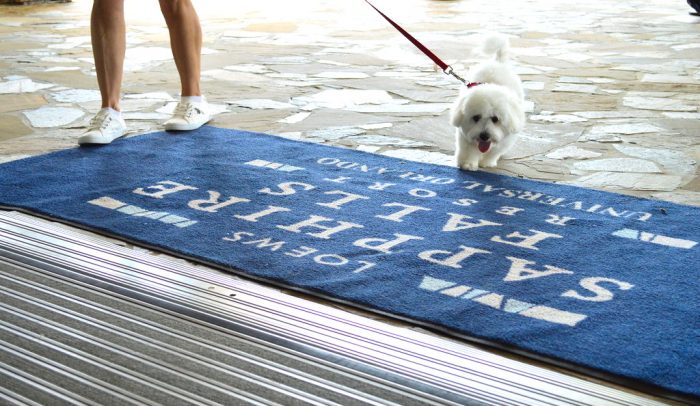 The pet friendly rooms are grouped together in an area on the first floor of one specific wing of the resort.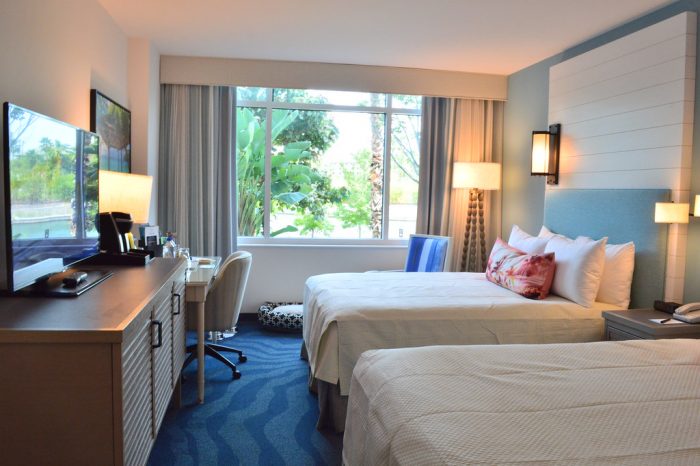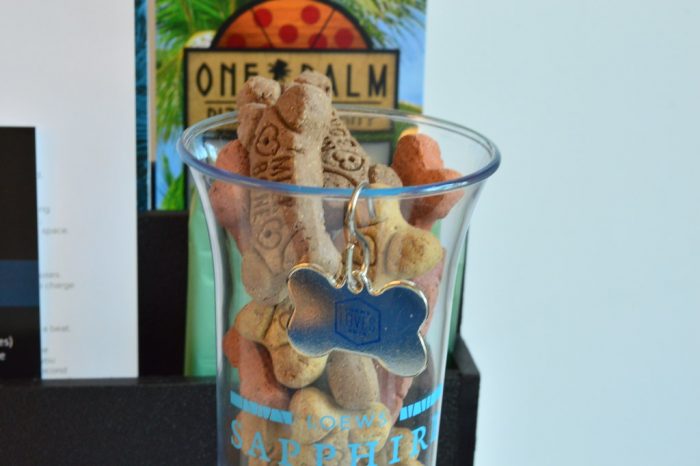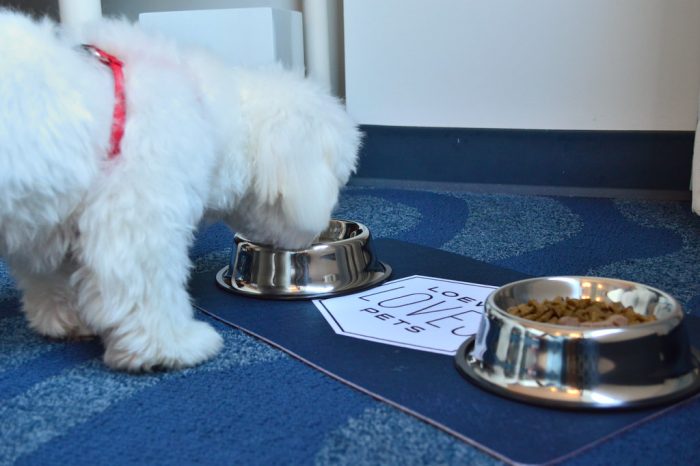 Sometimes the dog food you bring from home just isn't good enough for your pampered pet. If that's the case, don't worry. Sapphire Falls has you covered with options available via room service. That's right, there are meals specifically made for dogs and cats. Each order comes with water, and you can also request items such as toys or pet waste bags.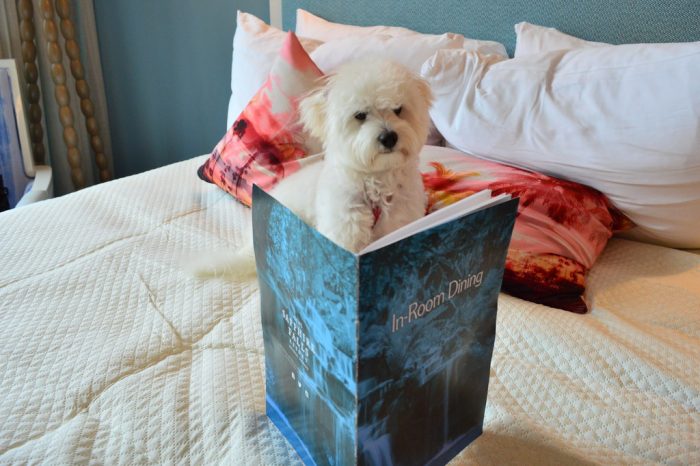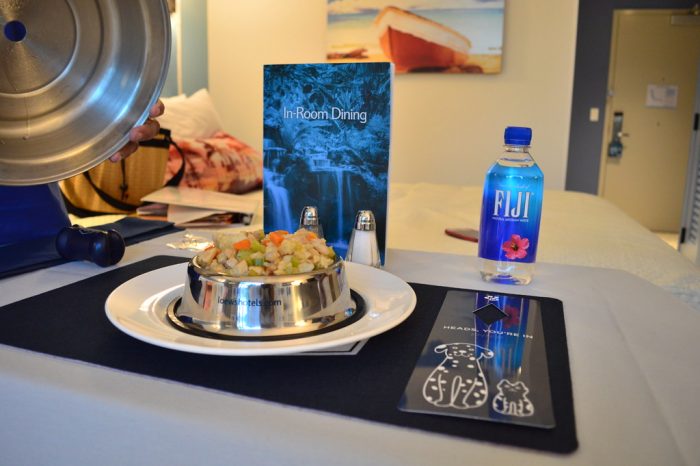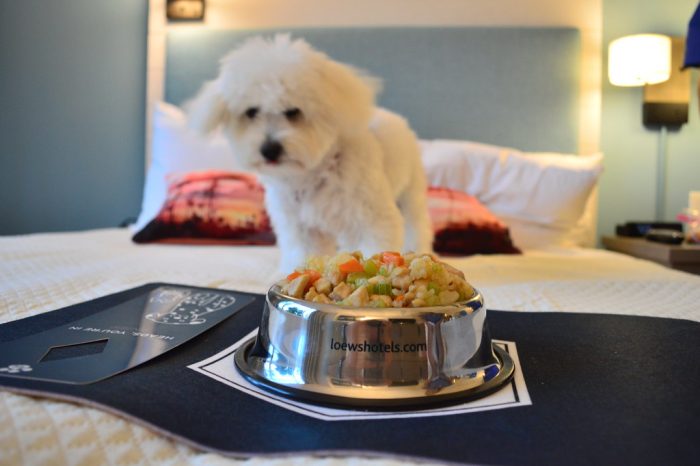 The pet relief area at Loews Sapphire Falls Resort is massive, with a lighted walking path and a gigantic area to play in.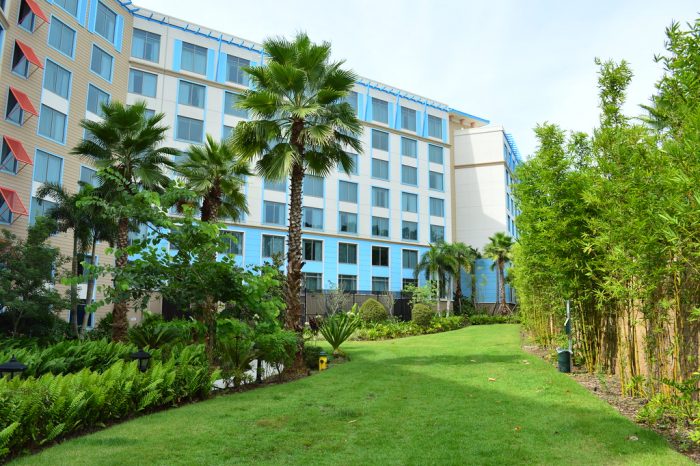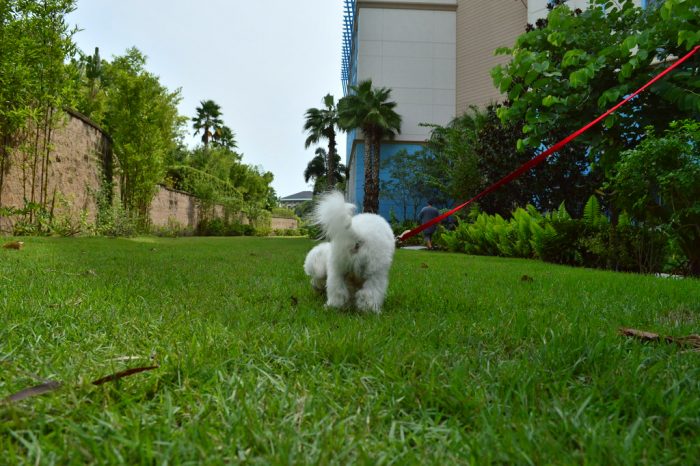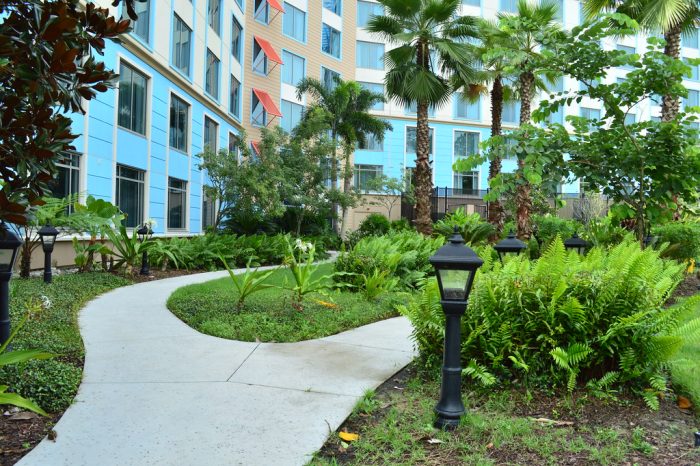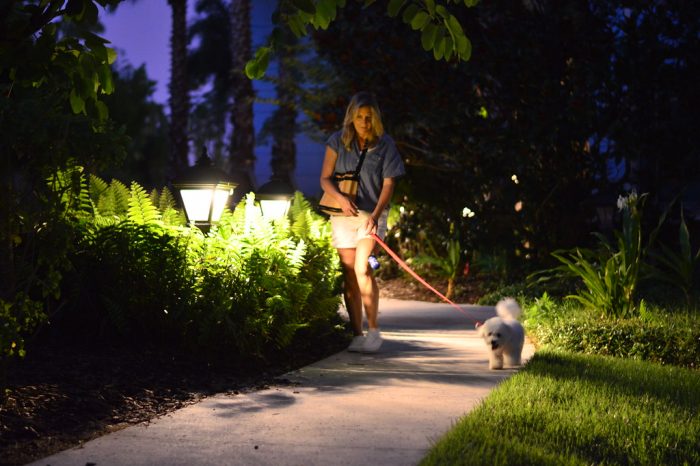 The other side of the building also has an area where guests enjoy taking walks with their pets. Unlike the dedicated pet relief area, this walkway is not closed off, but it is rarely used by any other other guests.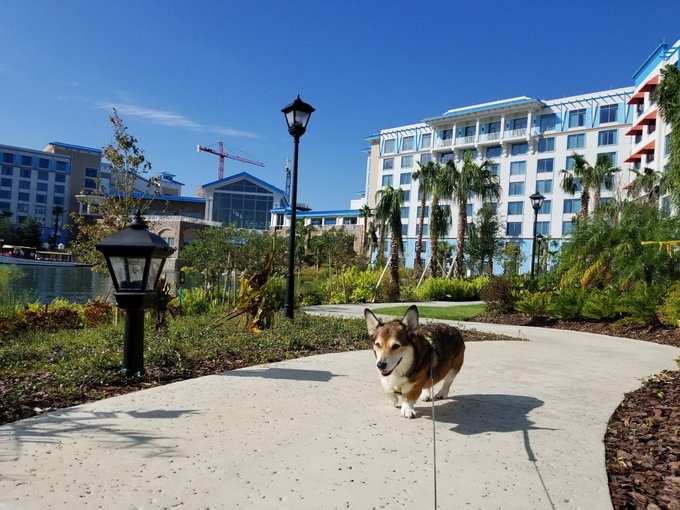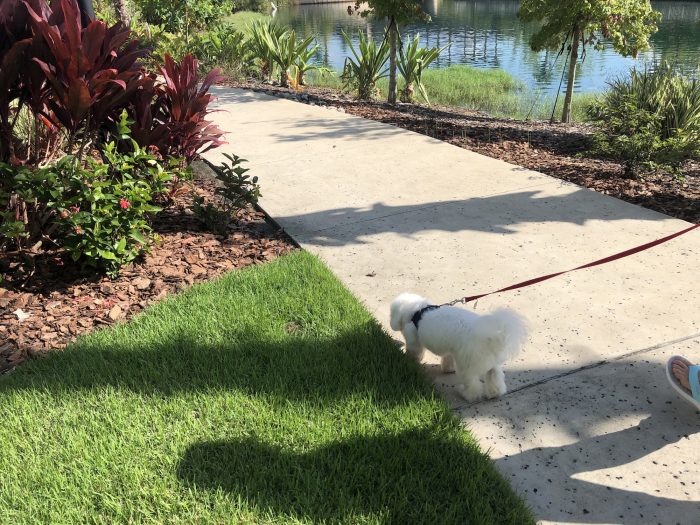 # 2 – Amatista Cookhouse
Universal has set a high standard when it comes to on-site dining at its resorts, and Amatista Cookhouse at Loews Sapphire Falls Resort continues the tradition of solid table service along with a Caribbean themed menu, an open kitchen, and a great view. With high ceilings and large windows, natural light fills the restaurant and provides great atmosphere for a meal. Amatista is open for breakfast, lunch, and dinner.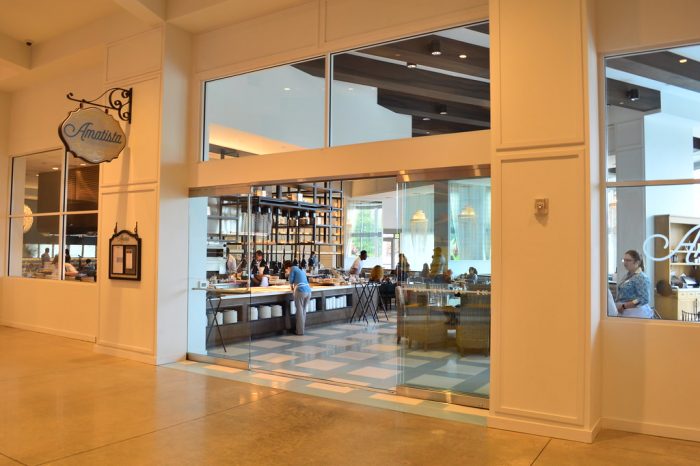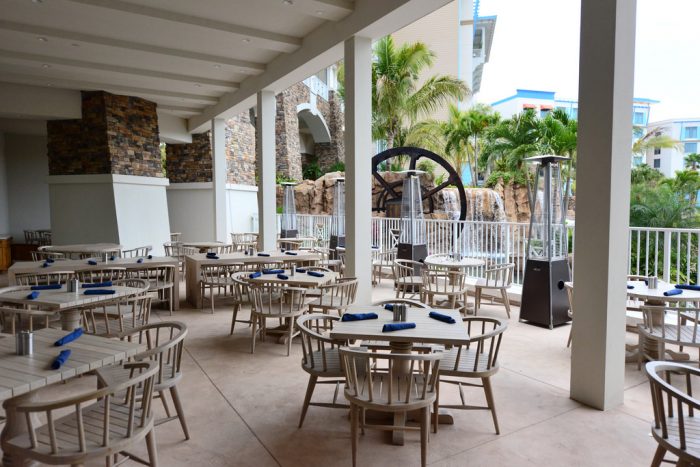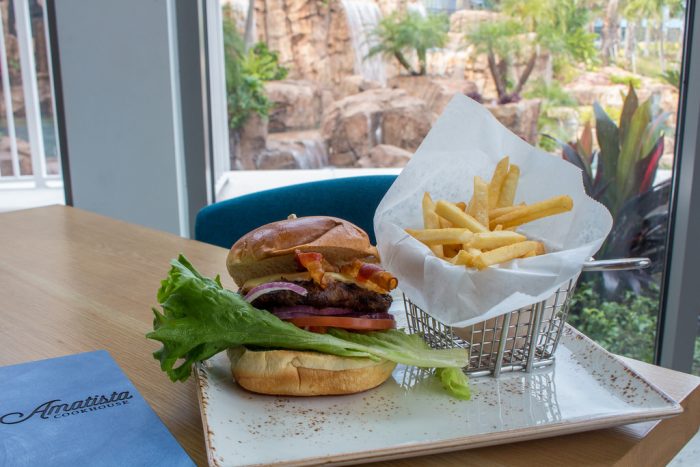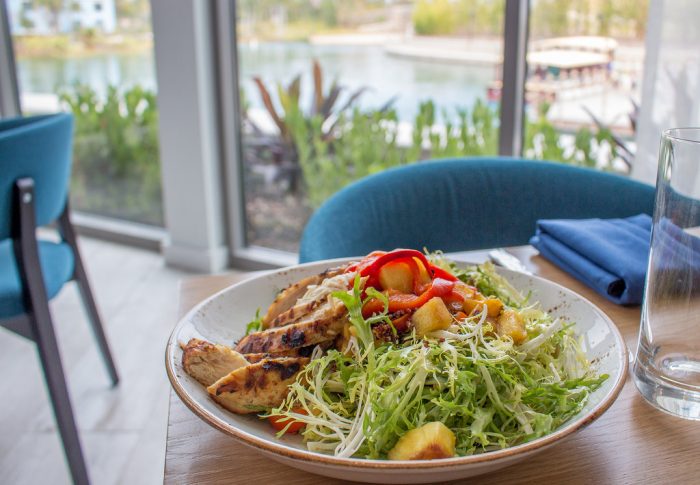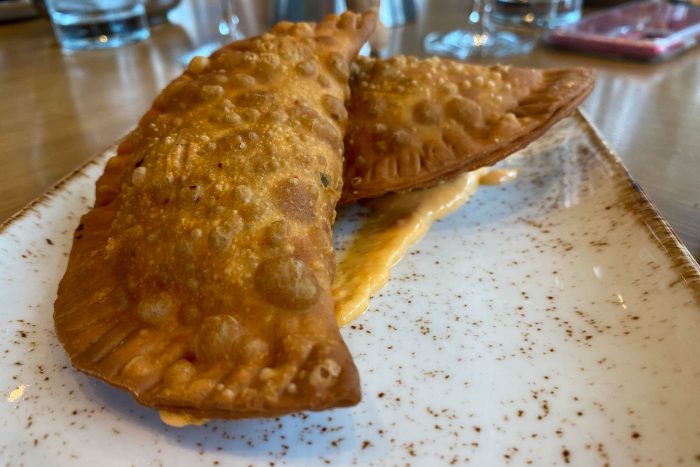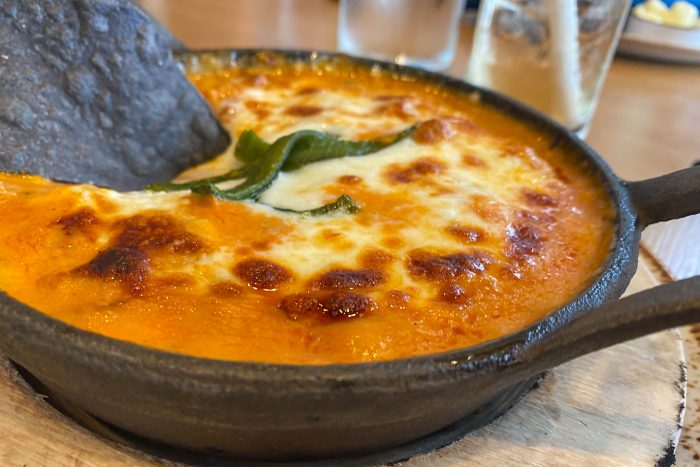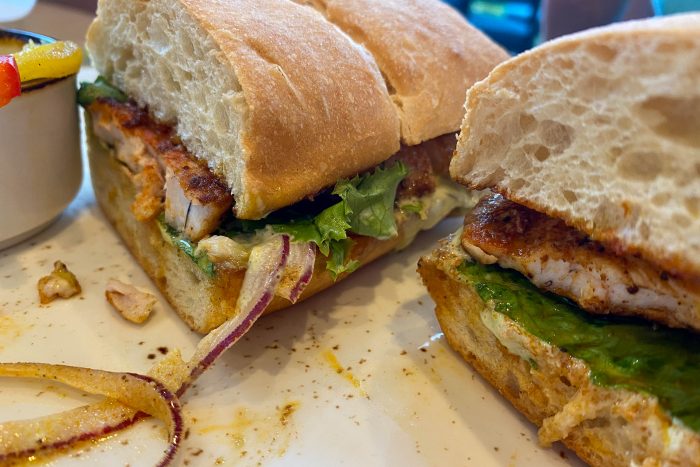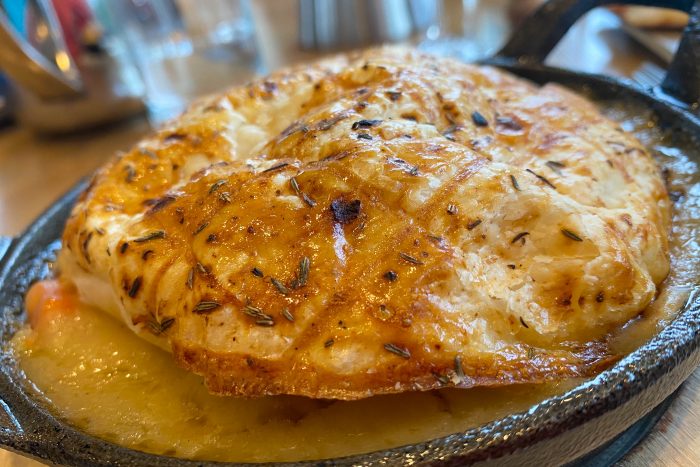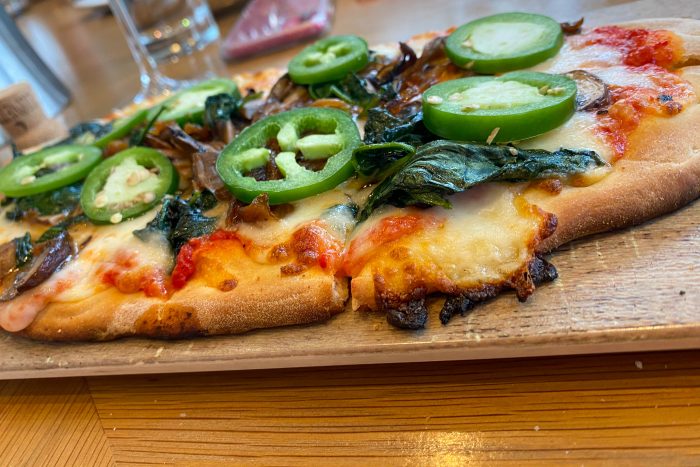 Once a "best kept secret" at Universal, word is getting out how great Amatista is.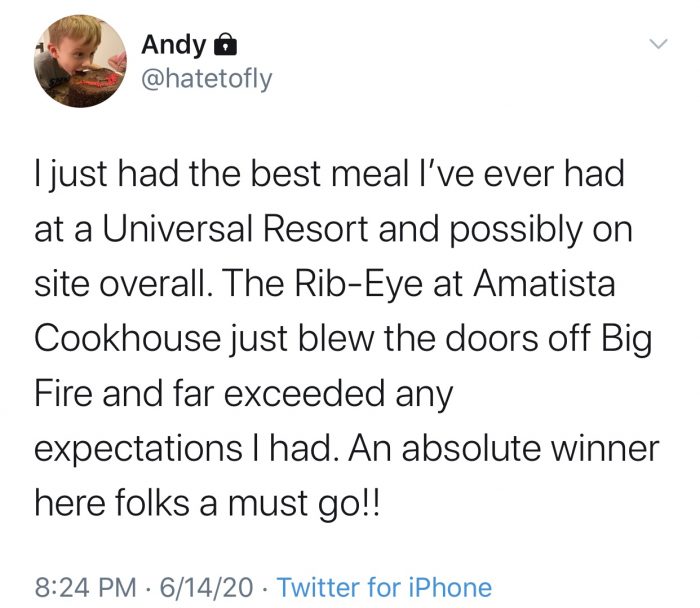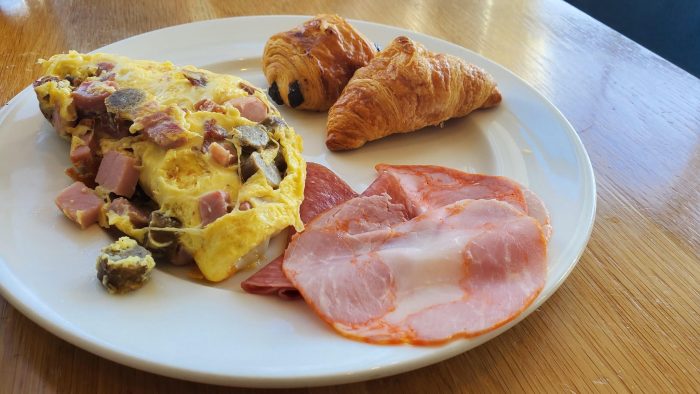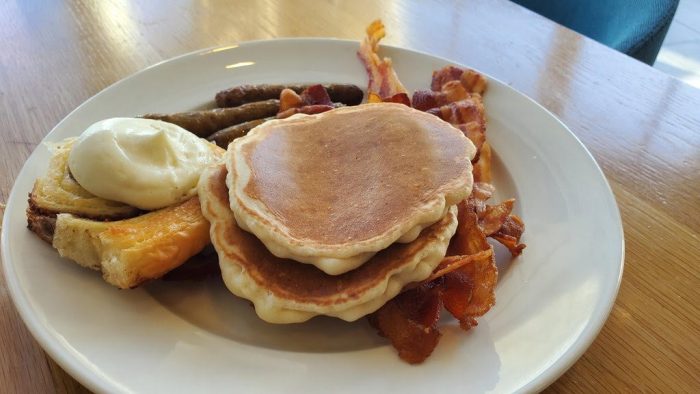 # 1 – The Pool
Sapphire Falls is home to the largest pool on Universal property: a 16,000 square foot pool that includes a water slide, a sandy beach area, and a top-notch pool bar in the Drhum Club Kantine. For our family, pools have become a determining factor in where we choose to vacation and Sapphire Falls has something for all of us. The older kids love doing the slide, the younger ones build sand castles, and we adults sip on Drhum Club Punch trying to take every last minute in. We also enjoy that the middle of the pool is zero entry and it's designed to look like a sand bar.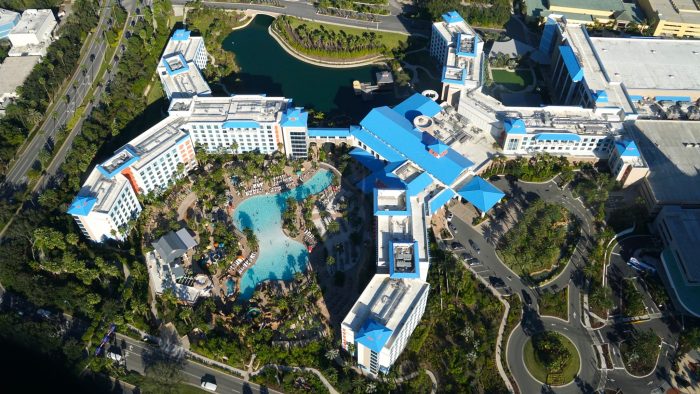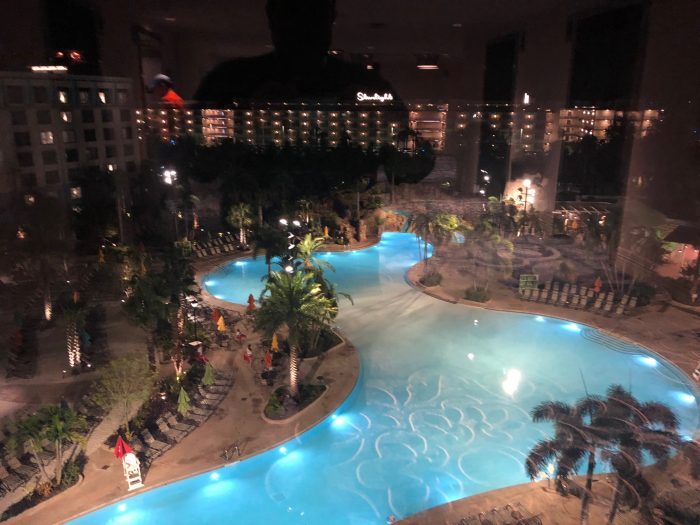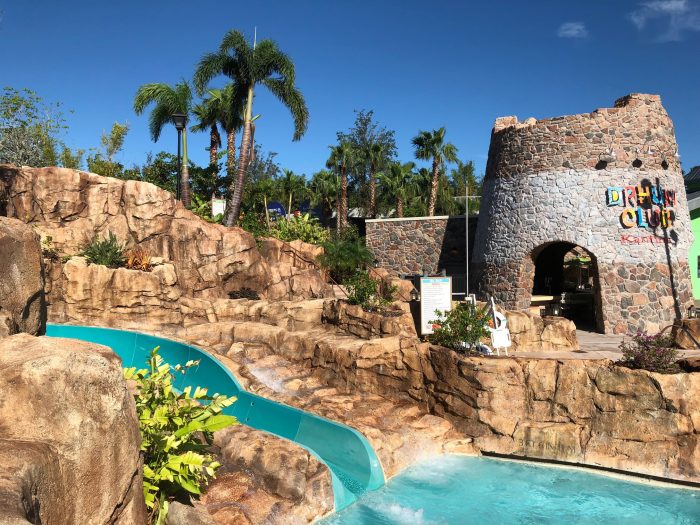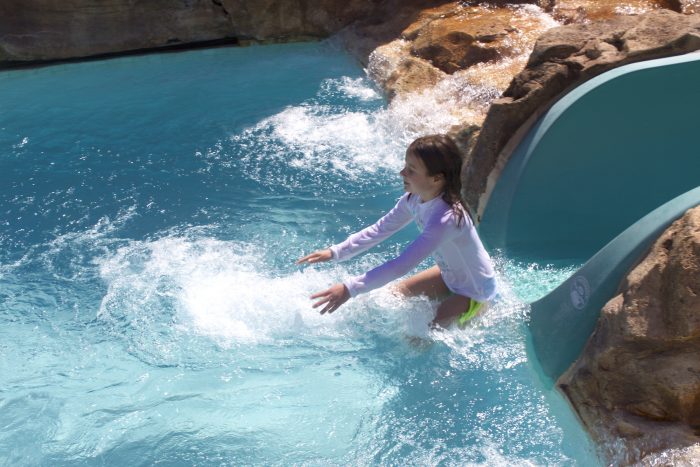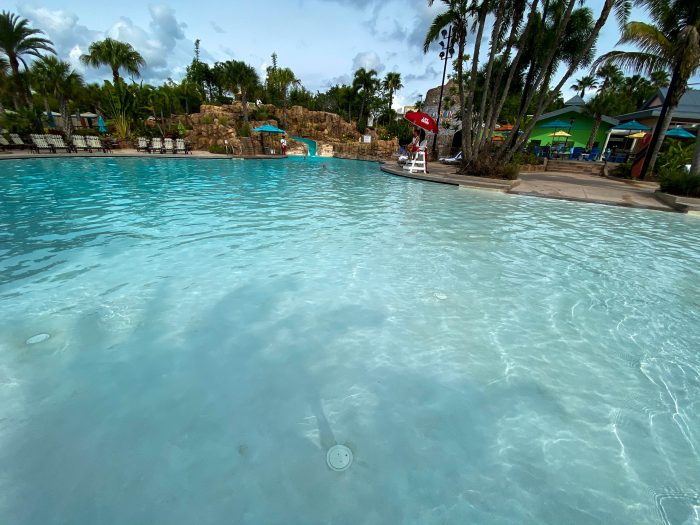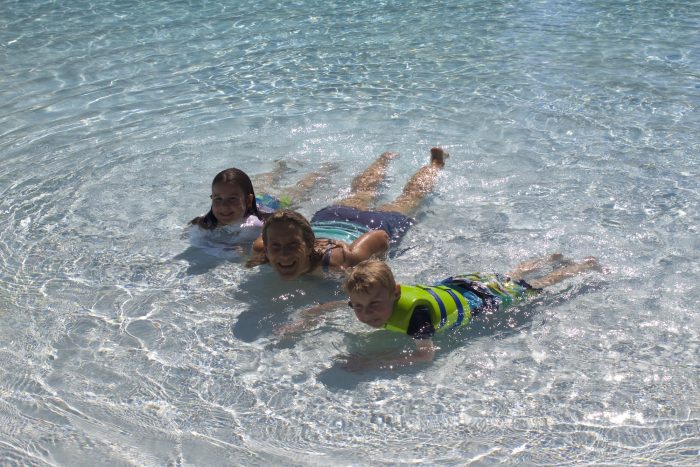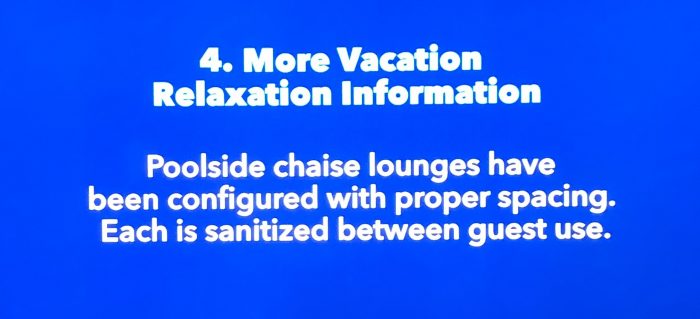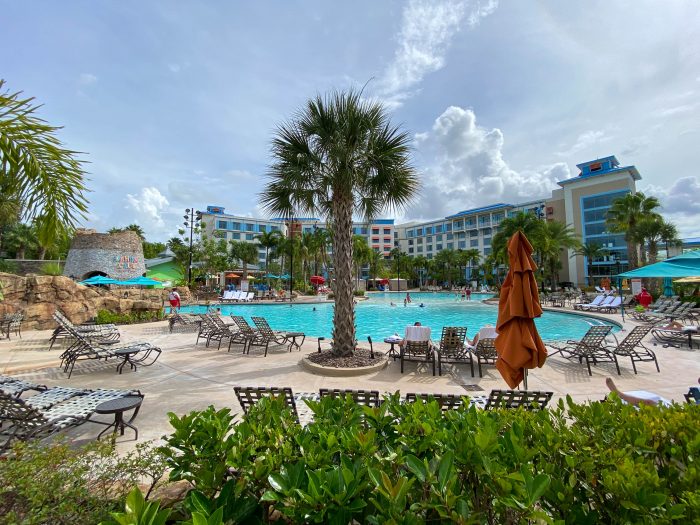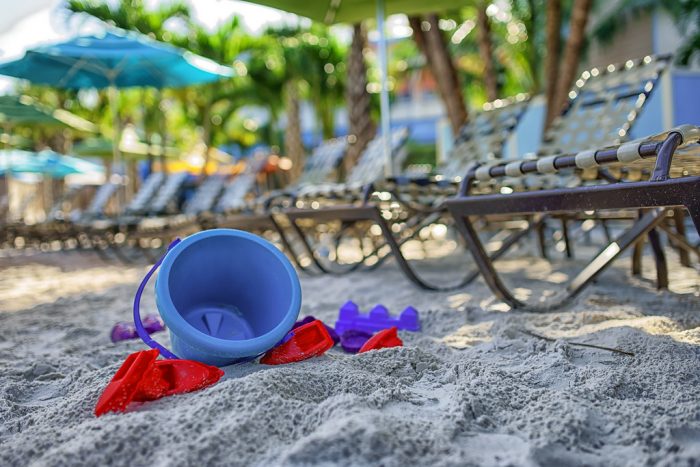 Universal's onsite hotels have some of the best poolside restaurants I have ever been to, and Drhum Club Kantine is right up there at the top with a shockingly great menu for "pool food."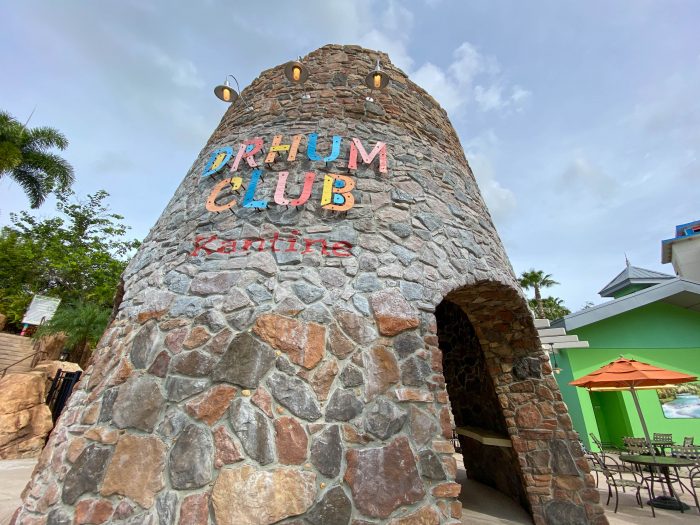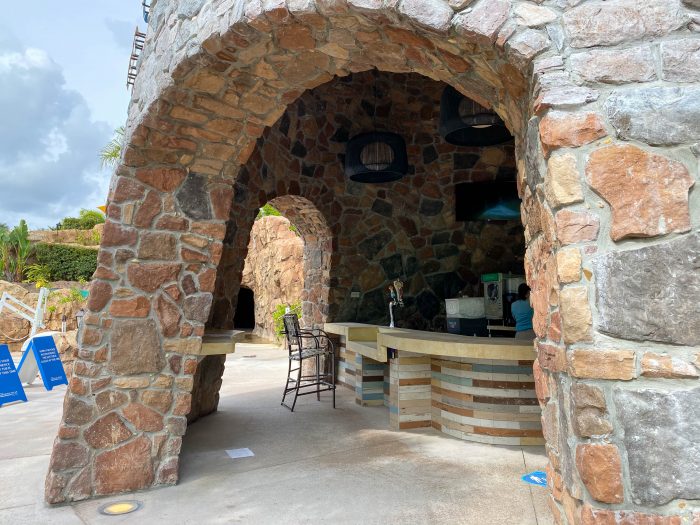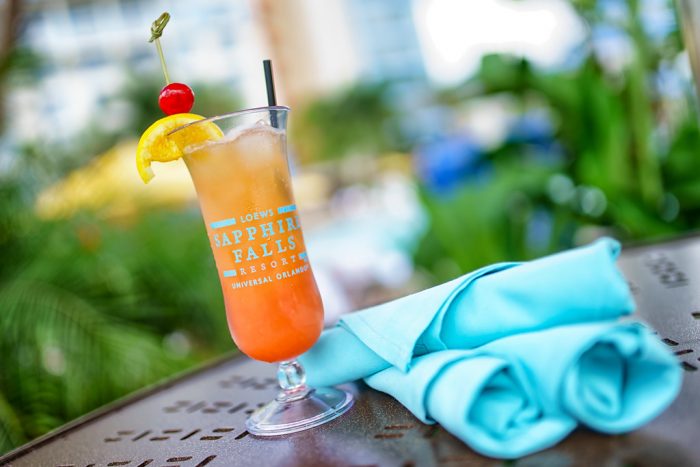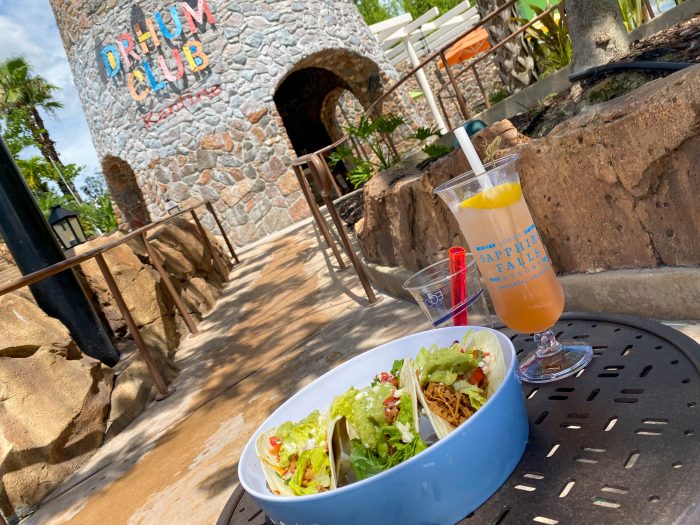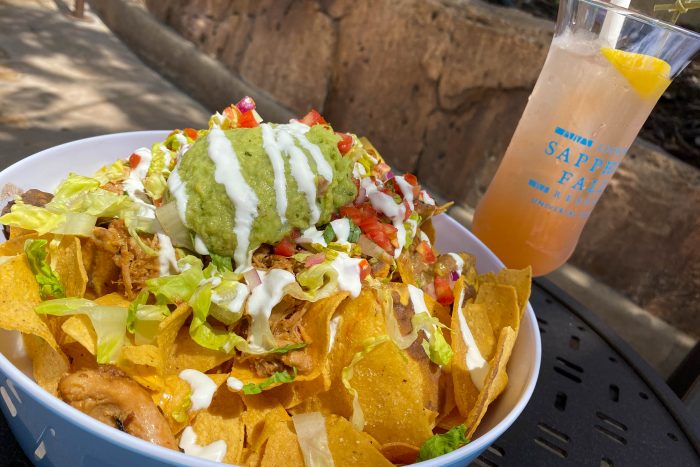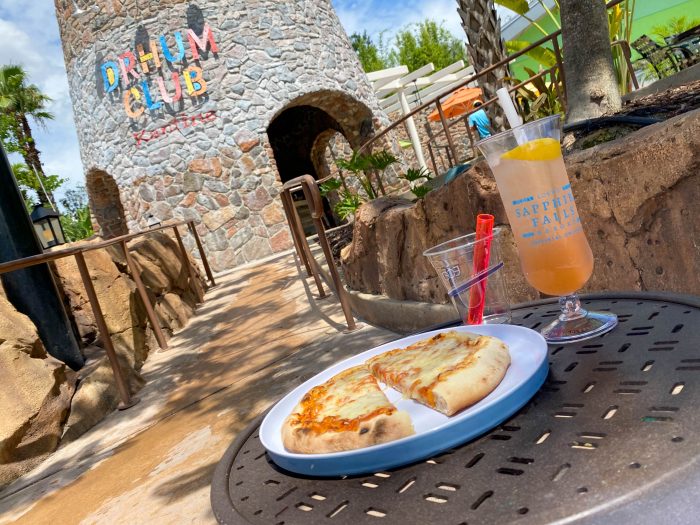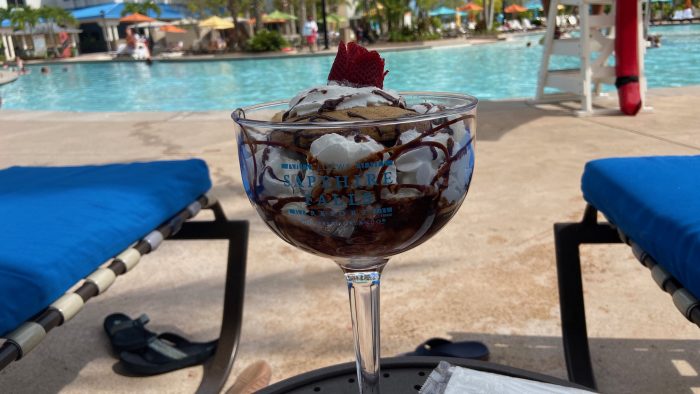 Getting to keep the souvenir cups makes everything taste a little bit better.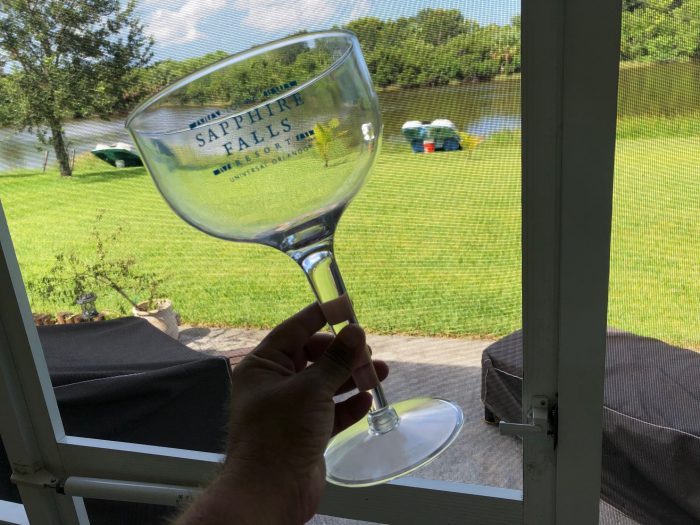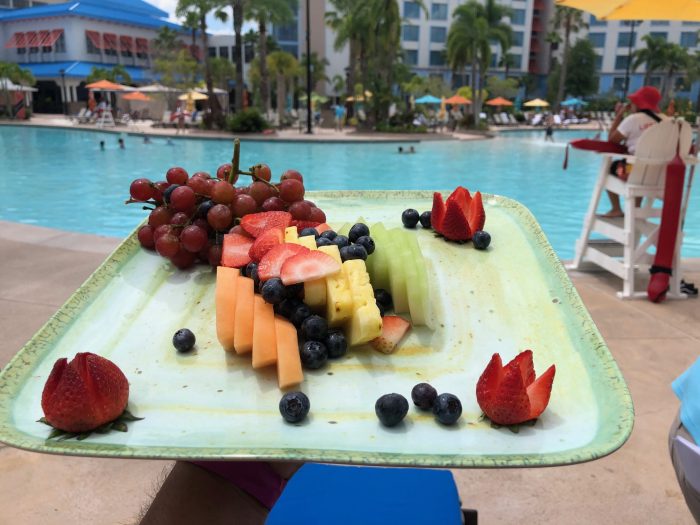 There is a lot of seating around the Sapphire Falls pool area that is absolutely free, but one thing that my family likes to do on days that we check in to the hotel is rent a poolside cabana. With covered seating, a table, refrigerator, couch, TV, padded chairs, and multiple fans, we can spend the entire day poolside. The cabanas come with water and soft drinks, and you'll get a Drhum Club server checking in on you throughout the day to see if you need anything else. We've had no problems getting a pack and play from the resort delivered to the cabana so that the little ones can take naps. The price of a cabana will fluctuate slightly depending on what season you go, but generally they are around $100 for a full day's use and – for us – is a bargain.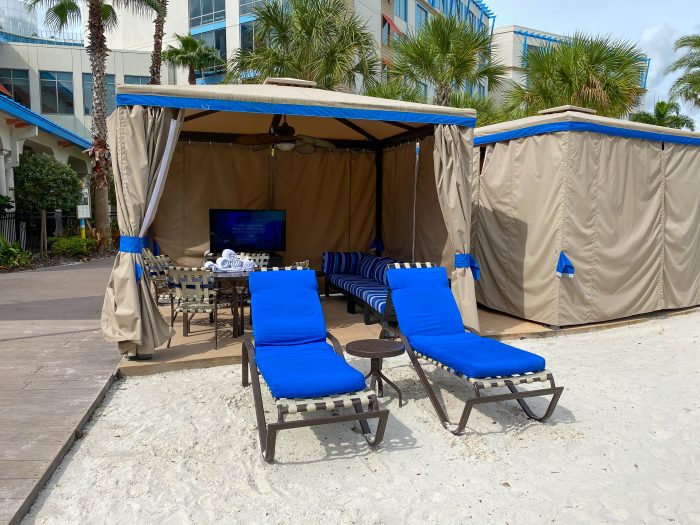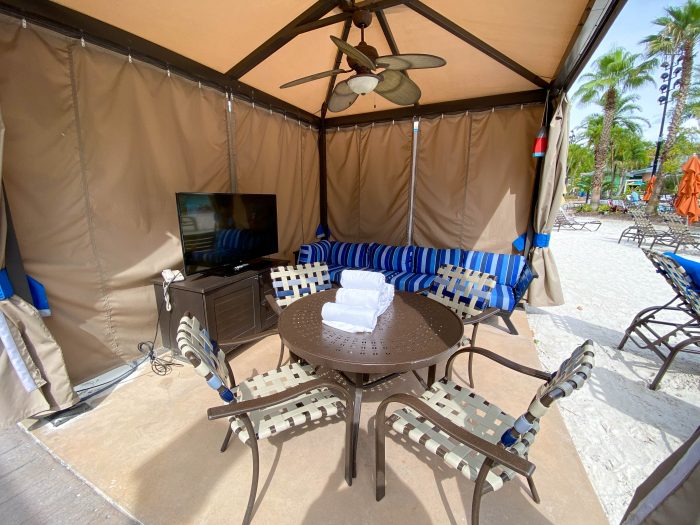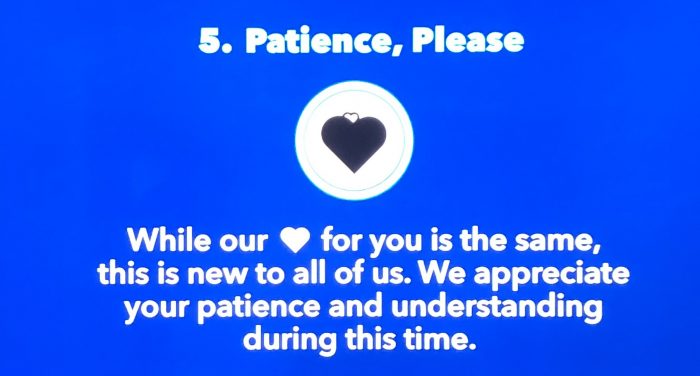 Honorable Mention: The Amenities
For those weirdoes perfectly sane people who like to work out on their vacation, Sapphire Falls has a well appointed fitness center with a ton of equipment and machines. The locker room is equipped with showers and a sauna.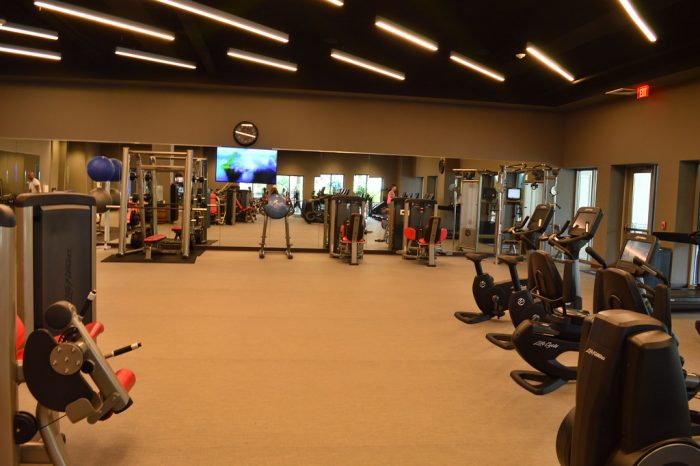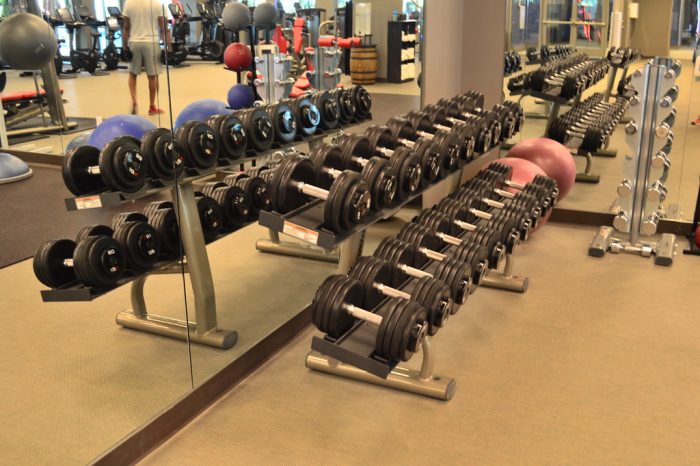 Sapphire Falls is on a quick (and complimentary) water taxi or walk away from the rest of the Universal Orlando Resort. That means you are always about 10 minutes away from enjoying a meal at The Cowfish, taking a ride aboard the Hogwarts Express, or even heading over to Cabana Bay for a set of bowling. There is no better way to get to the parks than a relaxing boat ride, but the short walk also allows you to burn off some of the calories you are surely about to take in with a bonkers milkshake from Toothsome Chocolate Emporium or a Voodoo Doughnut. For those used to bus transportation at Walt Disney World, buses are also arriving and departing seemingly non-stop to CityWalk. There was never a time we waited longer than three minutes for a bus.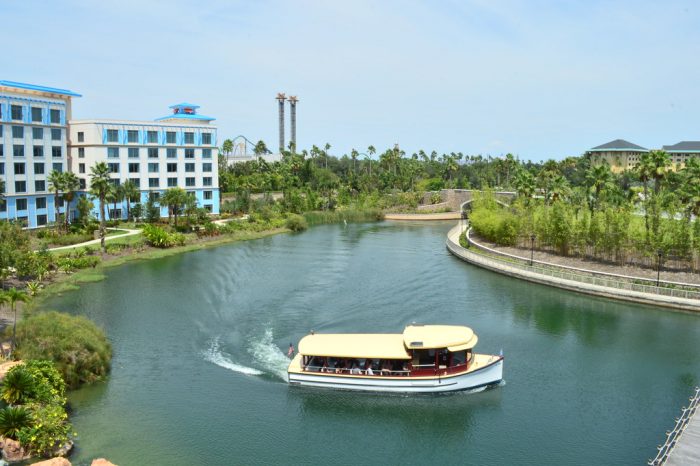 Guests staying at Sapphire Falls get early access to the Universal theme parks and Volcano Bay.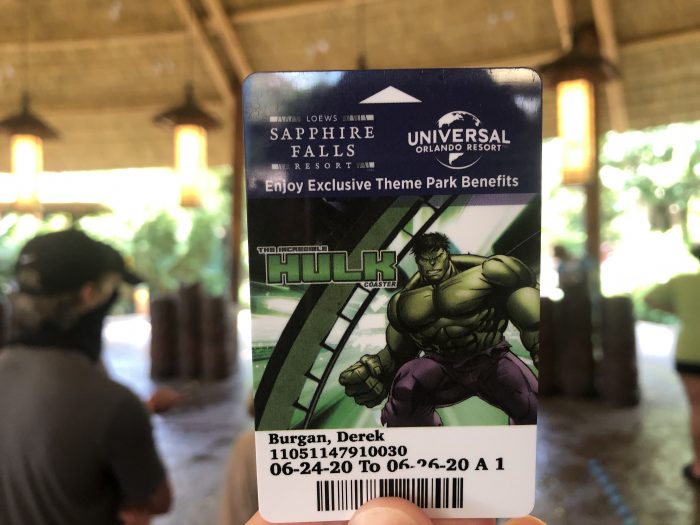 You can purchase your theme park tickets at Sapphire Falls, or even upgrade your Annual Pass.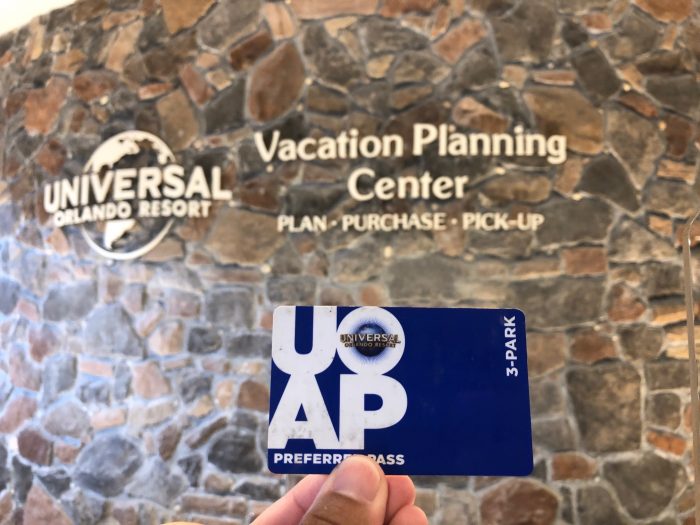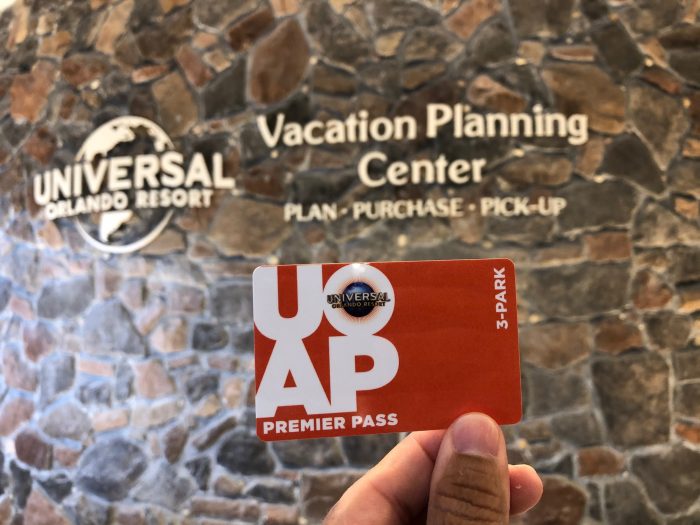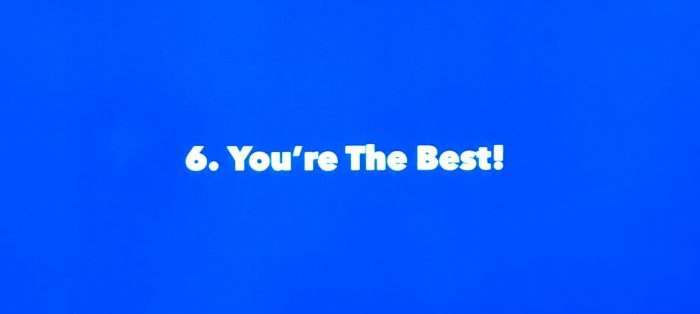 So there you have it: Staying onsite at Loews Sapphire Falls Resort! See you next weekend for the latest installment of the SATURDAY SIX, where we'll look at something fun from the world of Disney and Universal. If you enjoyed yourself, be sure to check out The Magic, The Memories, and Merch! articles covering the latest from the Disney Outlet Stores. You can also follow Your Humble Author on Twitter (@derekburgan).
If you enjoyed this article, you will surely like the following: 
SATURDAY SIX Presents: The Disney Signage Hall of Shame
Special Thanks to The Elite Brandon Glover, the bio-est of all reconstructs @bioreconstruct, Captain Cruiseline Scott Sanders of the world famous Disney Cruise Line Blog, my personal protege Hunter "Elvey" Underwood, the SAT SIX Fun Squad of Parkscope Joe and "the Dadalorian" Nick, hot shot Michael Carelli, charter member of the Universal Four @Nitro230, and Hermione Granger's tutor Megan Stump for their invaluable assistance with this article. The SAT SIX is inspired each week by goofballs Aengus Mackenzie and LitemAndHyde and you Potterheads will  enjoy Meg's other blog work over at the Central Florida Slug Club.